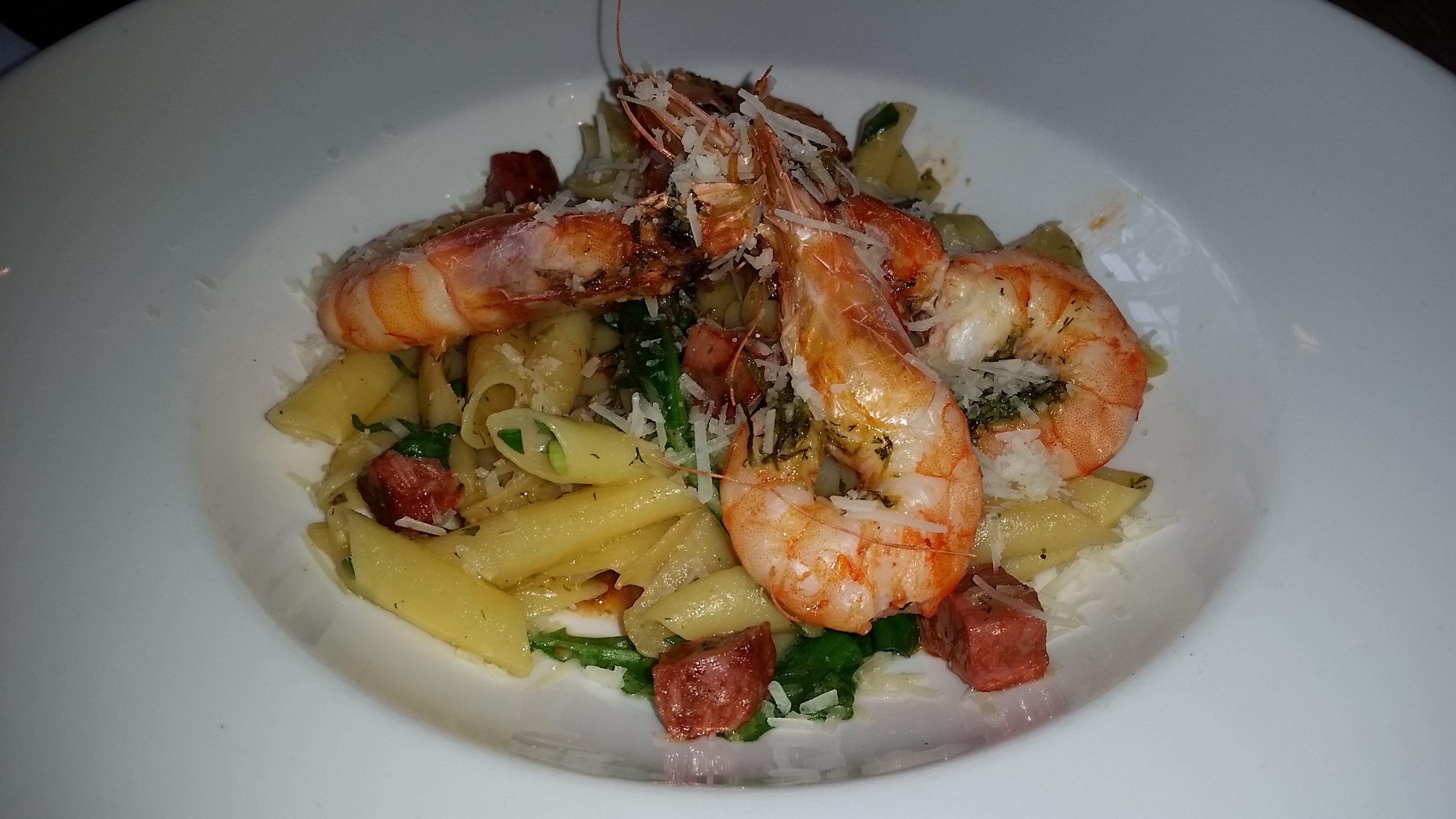 BBC Good Food, dinner disaster & the fabulous Cock
Good afternoon, my dear Delicate Diners! It's Friday, it's just gone 5pm, and I am now home from a great couple of days away at the BBC Good Food Show in Birmingham.
I honestly feel as if I have done nothing but eat this month! From the Fire and Feast at Relish at the start of the month, to the amazing Great British Menu at Benedicts last week, it has been non-stop. Add in a trip to The Ritz on Monday – including a tour around the kitchens – and it has definitely been a foodie month!
I have much to do as first thing, I head down to London to meet friends. We are off to see Coldplay, and this will be the fourth time that I have seen this energetic group live. I can't wait!
So, this blog will be short, sweet and hopefully to the point!
The BBC Good Food Show yesterday was brilliant. Our tickets included a Supertheatre experience, and we went to see Tom Kerridge. He was fantastic – relaxed, chatty and informative. Best of all, he didn't speak down the audience but rather, acknowledged that we were all here as we are foodies, and while it would be impossible to make Michelin-star food at home without a team of chefs around you, he showed us three quick and easy recipes to make at home after a busy day.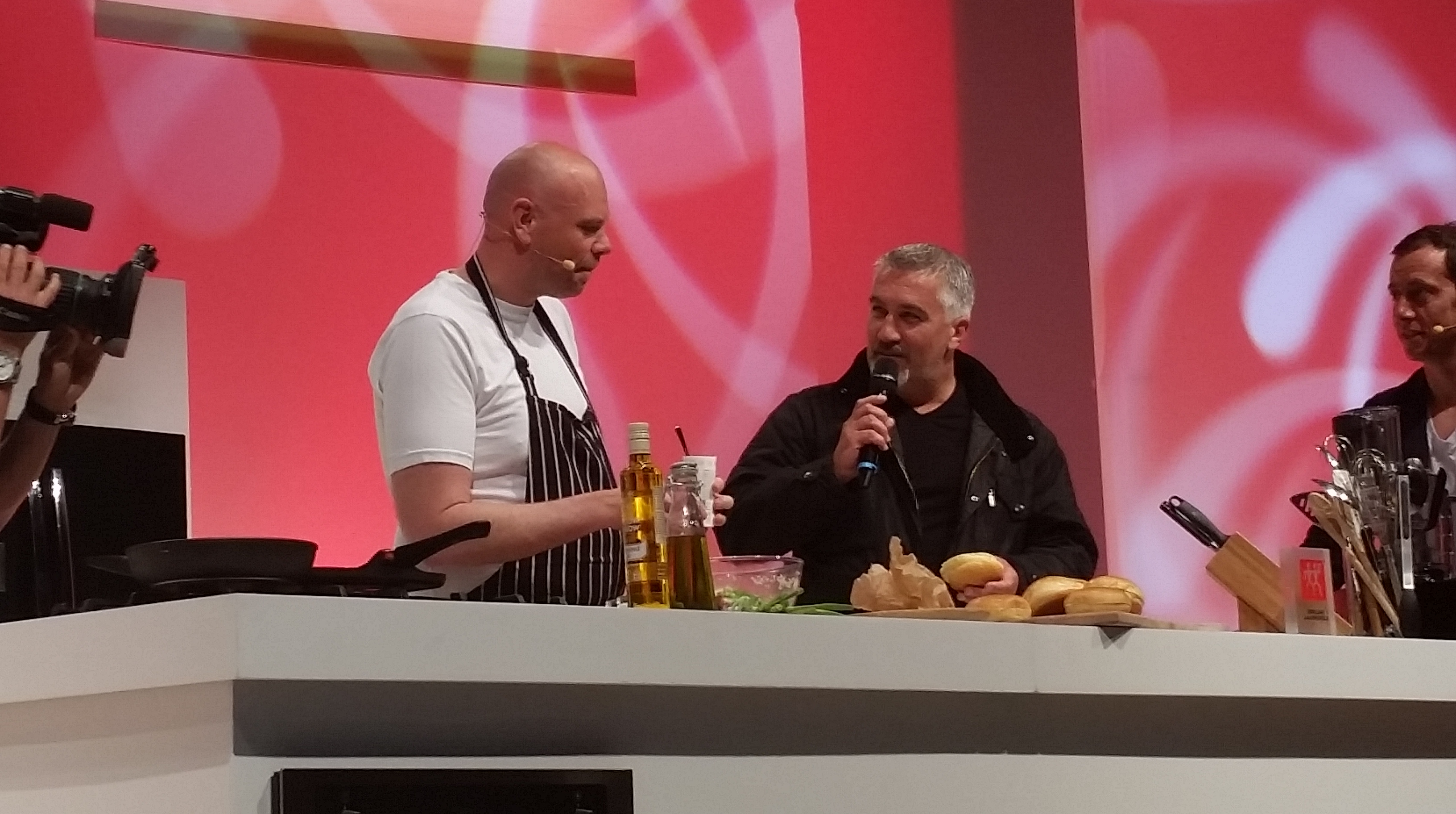 Paul Hollywood also came to join him on stage – I am not sure whether this was planned or not, but he went into the audience to take questions. I couldn't resist putting my hand up and asking a Delicate Diner style question, about chefs and gluten-free. While Paul joked that security was needed, Tom answered the question well and with advice that we should all be doing anyway: to let people know in advance that you are coming, and then all dietary requirements can be catered for. If only it was so simple…!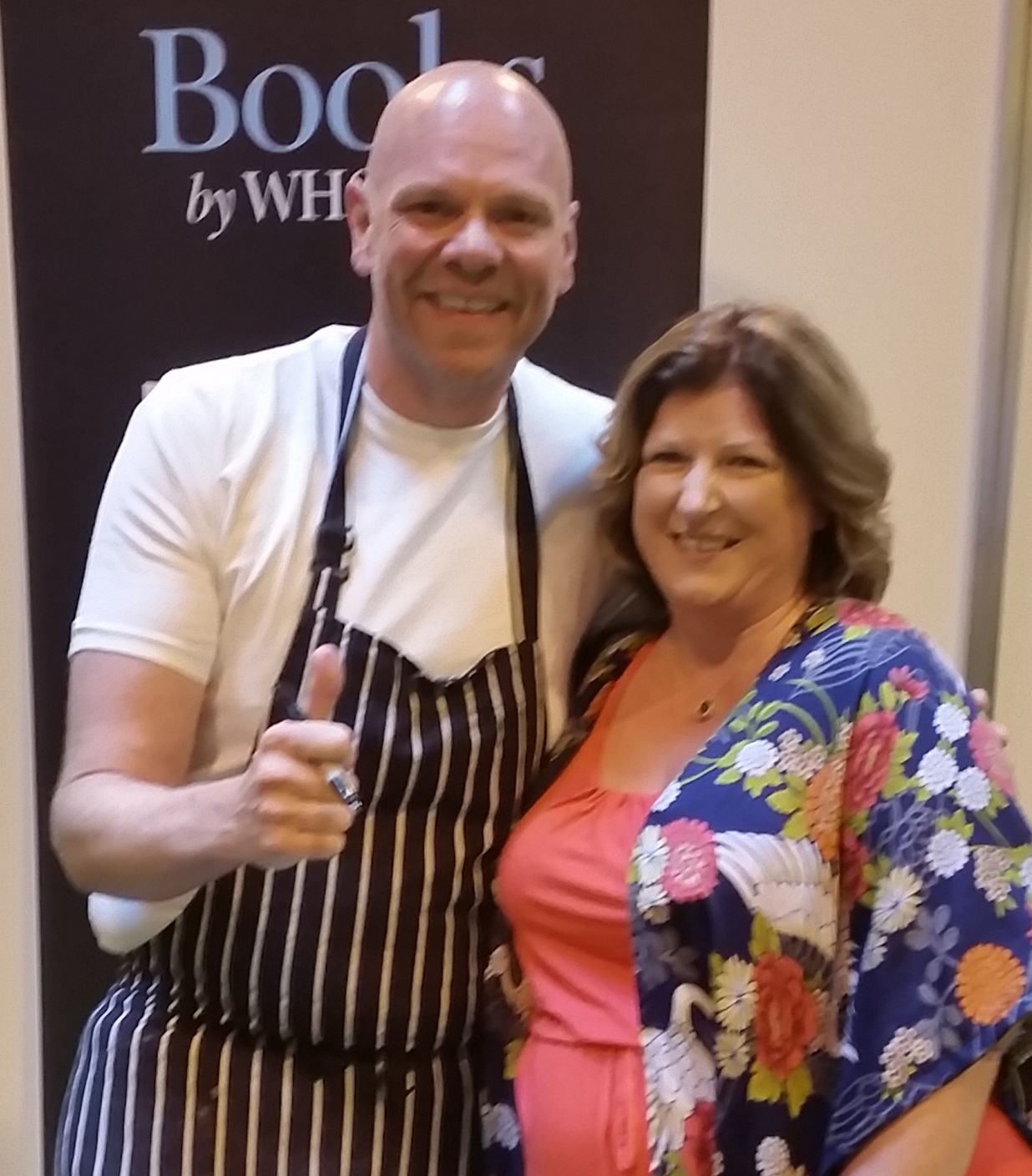 We – my mum, our friend Cathy and myself – had a great day before going to our hotel for the night, near the NEC. As I am keeping this blog brief, I will comment in depth later about some of my fabulous finds at the Good Food Show, but I wanted to share this now.
The hotel was great – it really was. But in spite of my constant reminders about being gluten-free, I was still presented with a plate of gluten pasta. Having checked with every single waiter/waitress/manager that I spoke to that I was gluten-free, I so easily could have trusted what I was given. Thankfully, I thought that the pasta doesn't look like any gluten-free pasta that I know, and queried it. I am so glad that I did as the alternative is not worth thinking about, especially with a trip to London tomorrow!
The hotel and I have discussed, at length, what happened and I am more than happy with the way that they have dealt with it. Hence, I am not going into detail here as that is between myself and them, and not for anyone else to relish in. I only share it here as a reminder to my fellow Delicate Diners – keep asking! It all goes back to my Top Ten Tips blog and while you may sound like a stuck record and irritate friends with you for 'going on and on', it may well save you from eating the wrong thing. At every stage last night, I mentioned my gluten-free status, and I am pleased to say that the hotel reacted more than appropriately and will be doing further staff training at all levels to ensure that this doesn't happen again in the future. Will I go back there? Yes. Will I eat there again? Yes. No hesitation. But I will repeat – it is also up to us to take accountability for our own intolerances and allergies, not expect waiting staff and chefs to second guess. Communication between everyone really is key.
Which brings me to my happy ending. The Cock at Hemingford Grey. This place is one of my best kept secrets, being on the A14 and pretty much halfway exactly between my house and the NEC. A perfect pit stop! Even more than this, they also pride themselves on being very free from friendly and as such, all their base stocks, sauces and the like are naturally gluten-free to make life just that little bit easier for everyone.
I will do a full blog on these guys soon – they certainly deserve it – but for now, I will leave you with images of my lunch. King prawn and chorizo gluten-free pasta, and gluten-free sticky toffee pudding with a pool of sticky toffee sauce… Heaven on two plates, right there!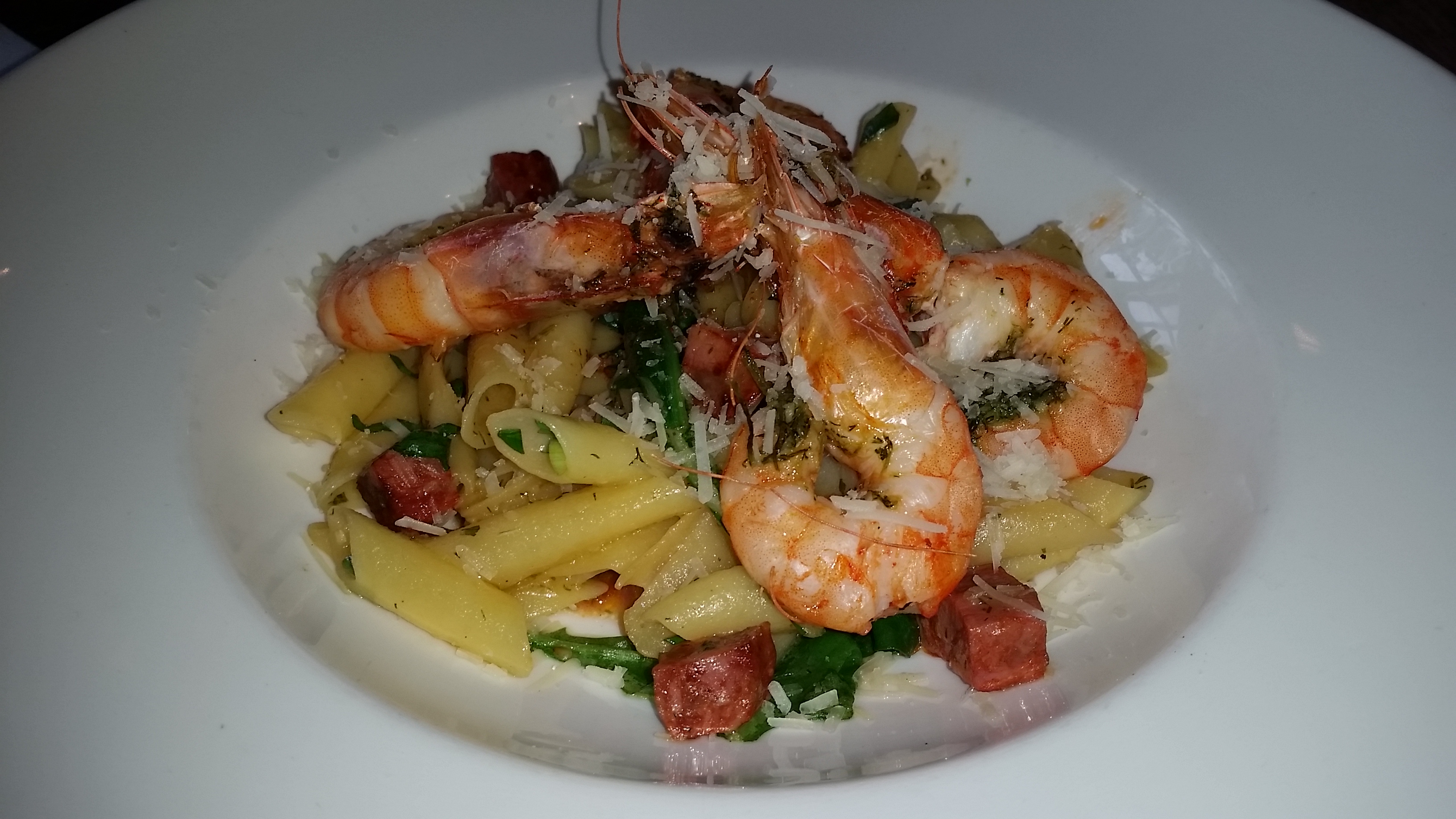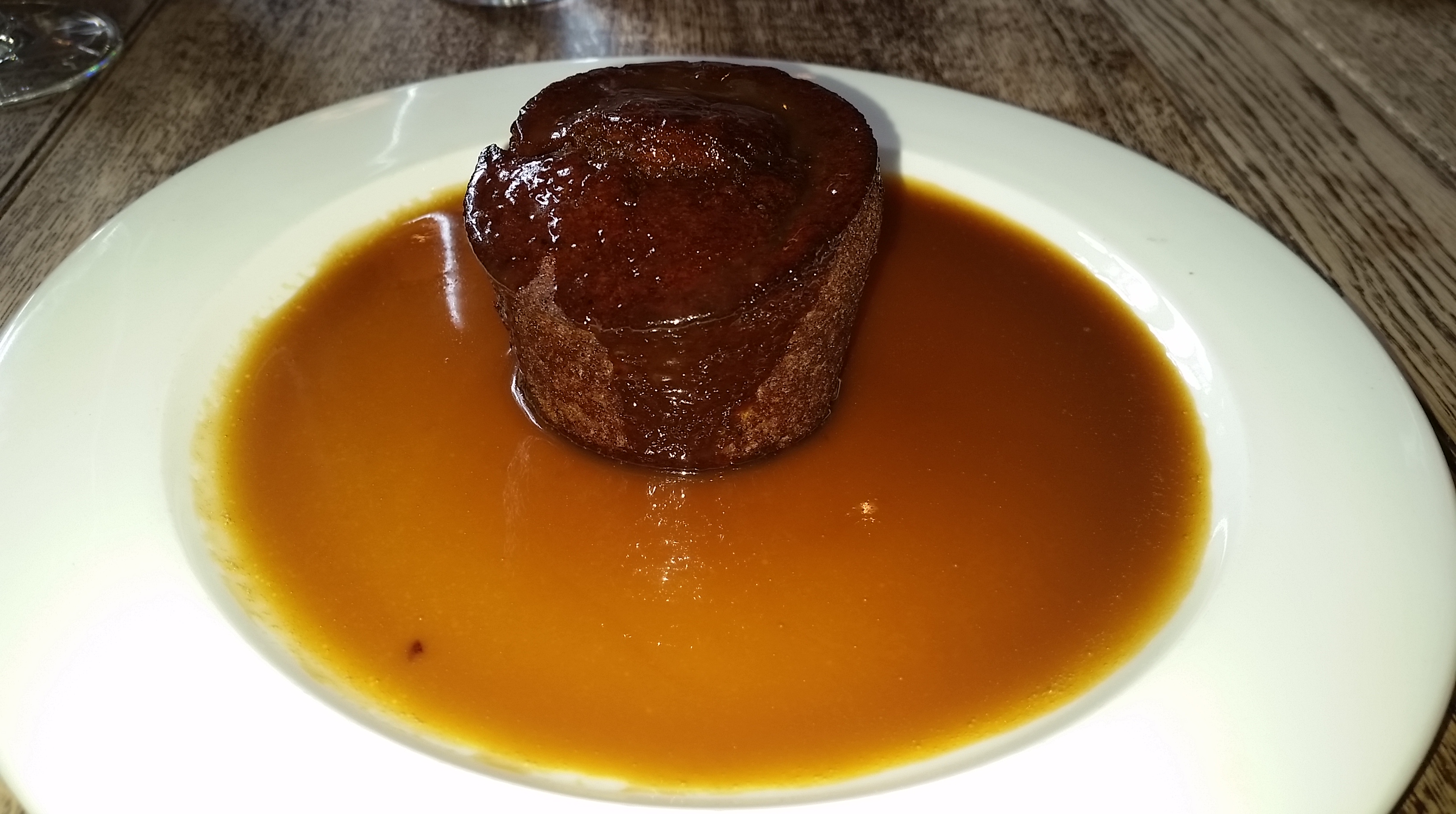 So, there you have it – a very brief blog and a quick canter through some highlights from my last two days. Coldplay next and then – Sunday is the brilliant Norwich Food and Drink Festival at The Forum, Norwich. I may be jaded, but I will be there, and I very much hope to see you there too.
Have a wonderful weekend, Samantha xx