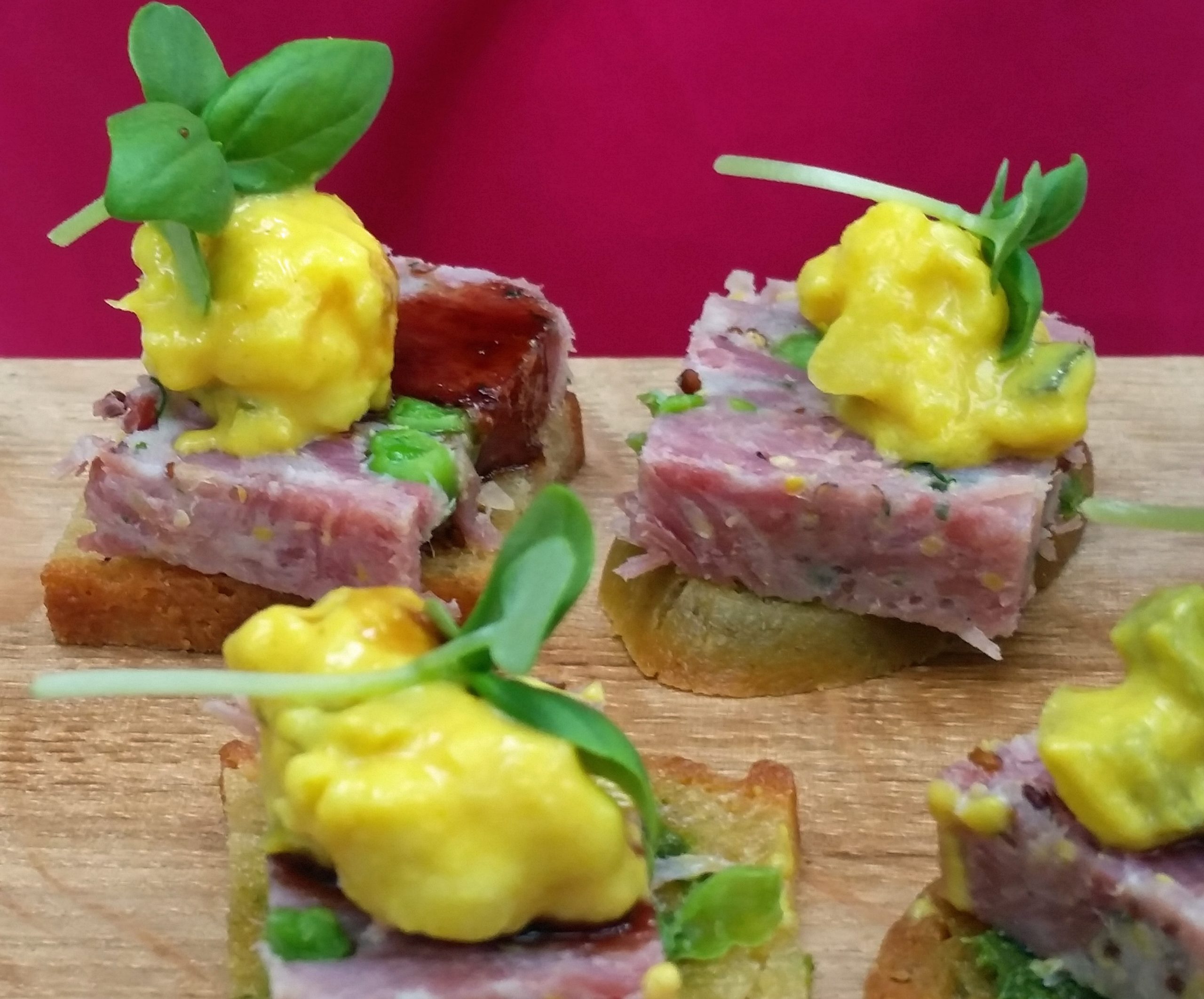 Celebrating June with the very best of Norfolk!
Happy Summer Solstice to you all! It certainly does not feel like summer. As I begin to write this, the rain is falling down outside, drenching the roses and honeysuckle outside my window. The birds are in hiding, not loudly chatting to each other about the beauty of summer, encouraging their young to leave the nest learn to fly. Even Merlin Cat is curled up on his window seat, wondering whether he would be better off inside with the other cats. I am even sure that I can hear the odd rumble of thunder, grumbling ominously in the distance, the summer gods clashing their hammers together.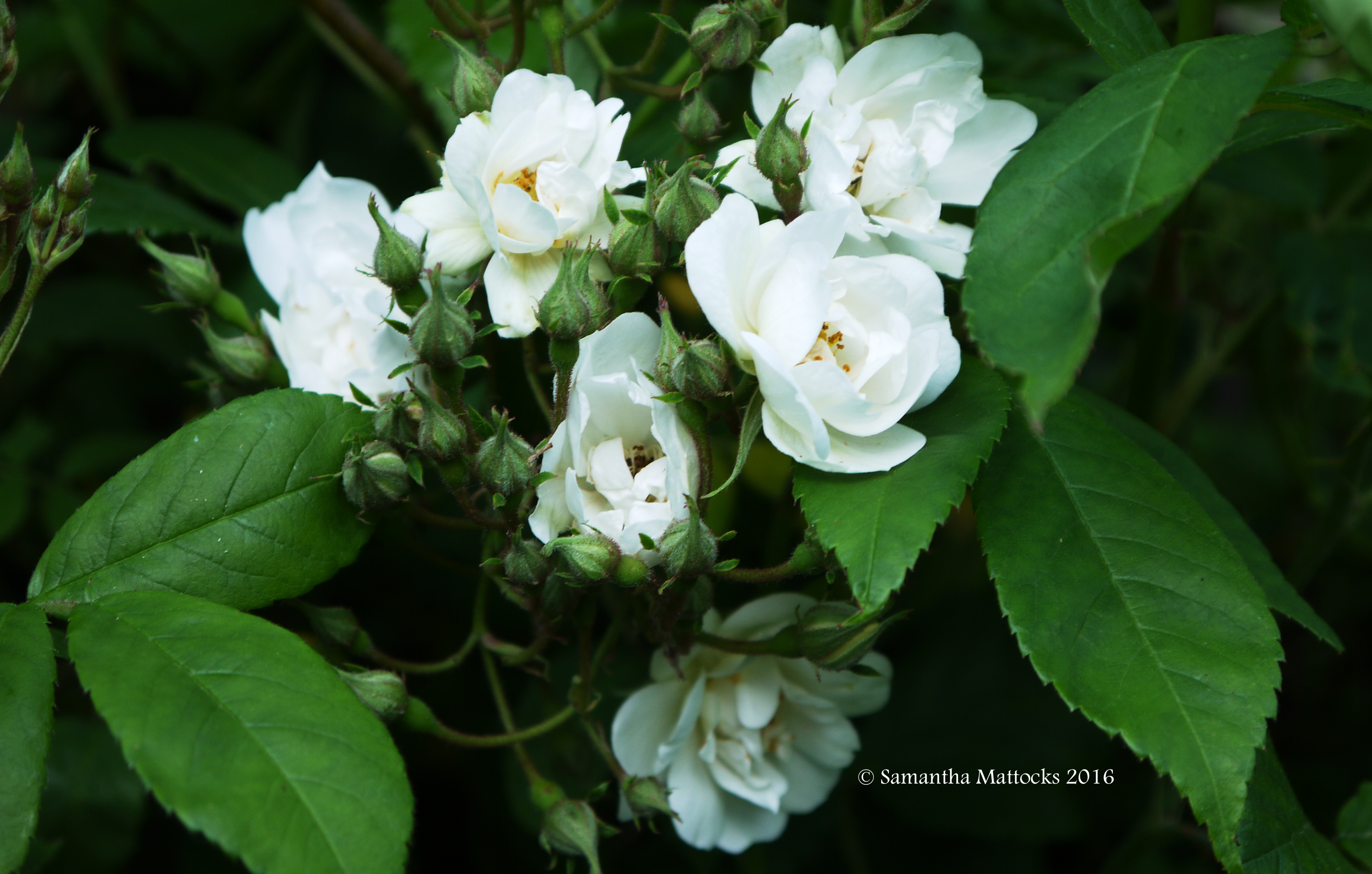 In short, it is the perfect day to write. To not feel guilty that you are shut away inside, turning your back on a glorious summer day, all in a bid to put down on the screen what is inside your head.
I cannot help but turn my mind back a year – the the 2015 Royal Norfolk Show. It was the hottest day of the year – temperatures scratched the 40 Celsius mark on the thermometer. It was one of those rare days when I truly understood the refreshing qualities of a jug of Pimms, something that is, in my experience, a highly overrated drink. Sitting down outside the Debut Restaurant at the Norfolk Showground before lunch, however, that jug of Pimms proved to be liquid paradise, quenching our thirst and also relaxing us from the almost tropical heat.
This year, the forecast is rain. Rain for the Wednesday, and even more rain for the Thursday. But do you know what? That won't make a jot of difference to the amazing community that we have here in Norfolk. It won't stop us going, enjoying ourselves, and celebrating the very best that this fine county has to offer.
The ball began rolling for the Royal Norfolk Show build up yesterday – at the Norfolk Food and Drink Festival, held at The Forum in Norwich, and on surrounding streets. The weather was perfect – hot and sunny – and the streets were packed with people keen to enjoy some of the very best Norfolk suppliers and chefs, as well as the highly anticipated Battle of the Bangers.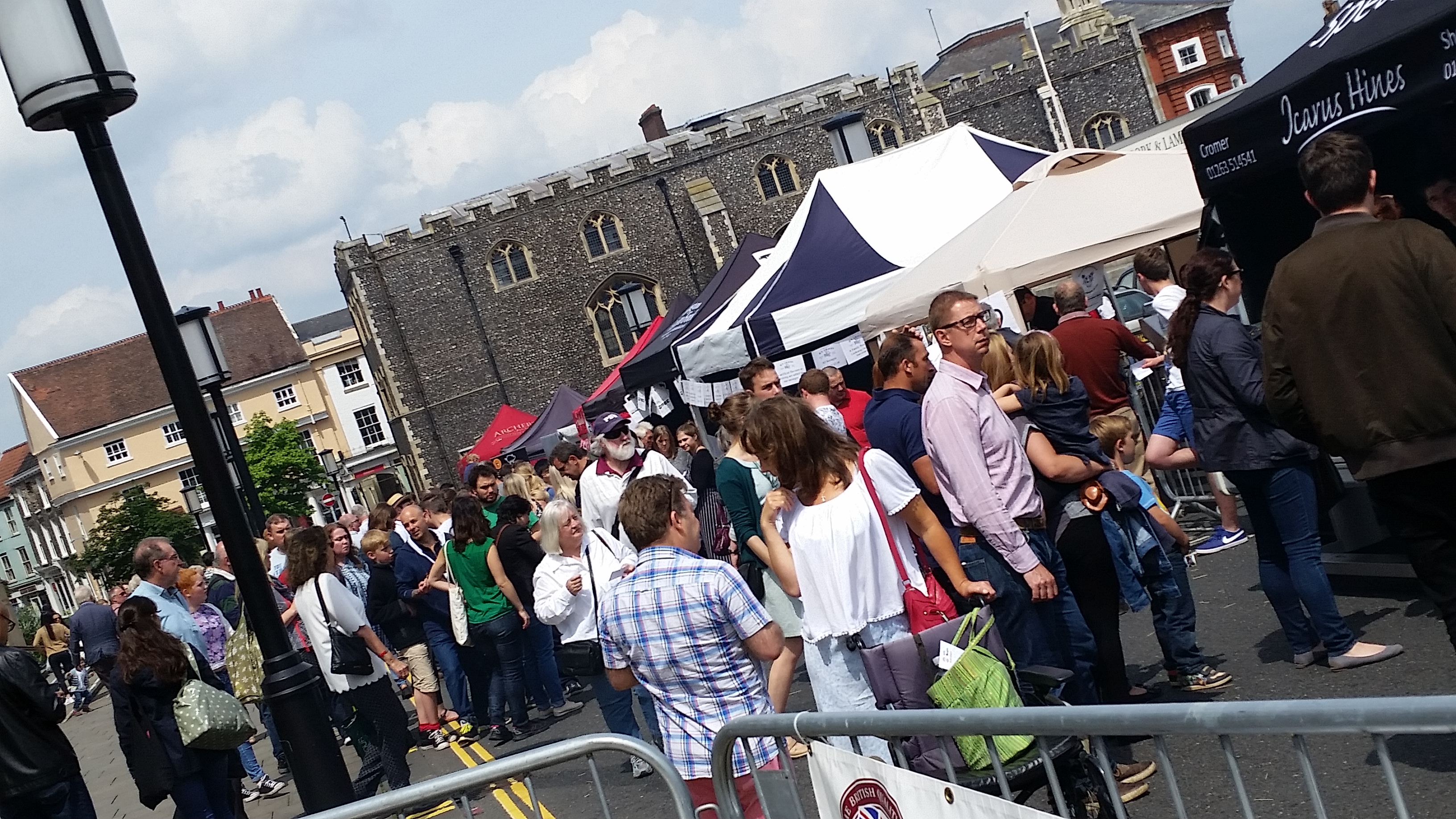 I had been in London the night before, watching Coldplay, and I left the guest house I stayed at in time to collect my parents, give my dad his Father's Day presents, and then be in Norwich in time to watch some of the cookery demos – and to enjoy a pint of Ghost Ship in the Adnams Beer Garden for dad! Charlie Hodson, Executive Head Chef at the Great Hospital, Bishopgate, was hosting the cooking stage under his Charlie's Norfolk Food Heroes banner, and there were a number of chefs giving up their time for free – and their Sundays – to come and share not only their knowledge and experience, but also their passion for all things Norfolk.
I knew that the fabulous Steve Thorpe was doing a great demo on gluten-free breads and pastries, partnered by Charlie, and that Andy Baker would be back – with his limes! – along with the great guys from The Feed CIC. Richard Bainbridge from Benedict's Restaurant in Norwich – as reviewed in my earlier blog this month – was also doing a demo as was Vanessa Scott from Strattons Hotel in Swaffham and Richard Hughes from The Lavender House in Brundall. With my limited time, I missed most of the demos but was there to see Steve and Charlie do their great double act, as well as Andy and The Feed.
Steve is best known for his great work at the Debut Restaurant as well as being Assistant Principle at Norwich City College. With Charlie – also a Patron for The Feed, LEAP and Porkstock UK a Norfolk Ambassador for Marie Curie, and Norfolk Food & Drink Festival Champion – they cooked up a number of dishes in their 30 minute slot, including gluten-free doughnuts and a delicious pulled duck and homemade fig chutney tartlet. Charlie also showed us how to make simple gluten-free canapés, using his own pork terrine. Everything that both chefs cooked with was from Norfolk – bar the peppercorns, the cornichons and the salt, which is still local being from Maldon.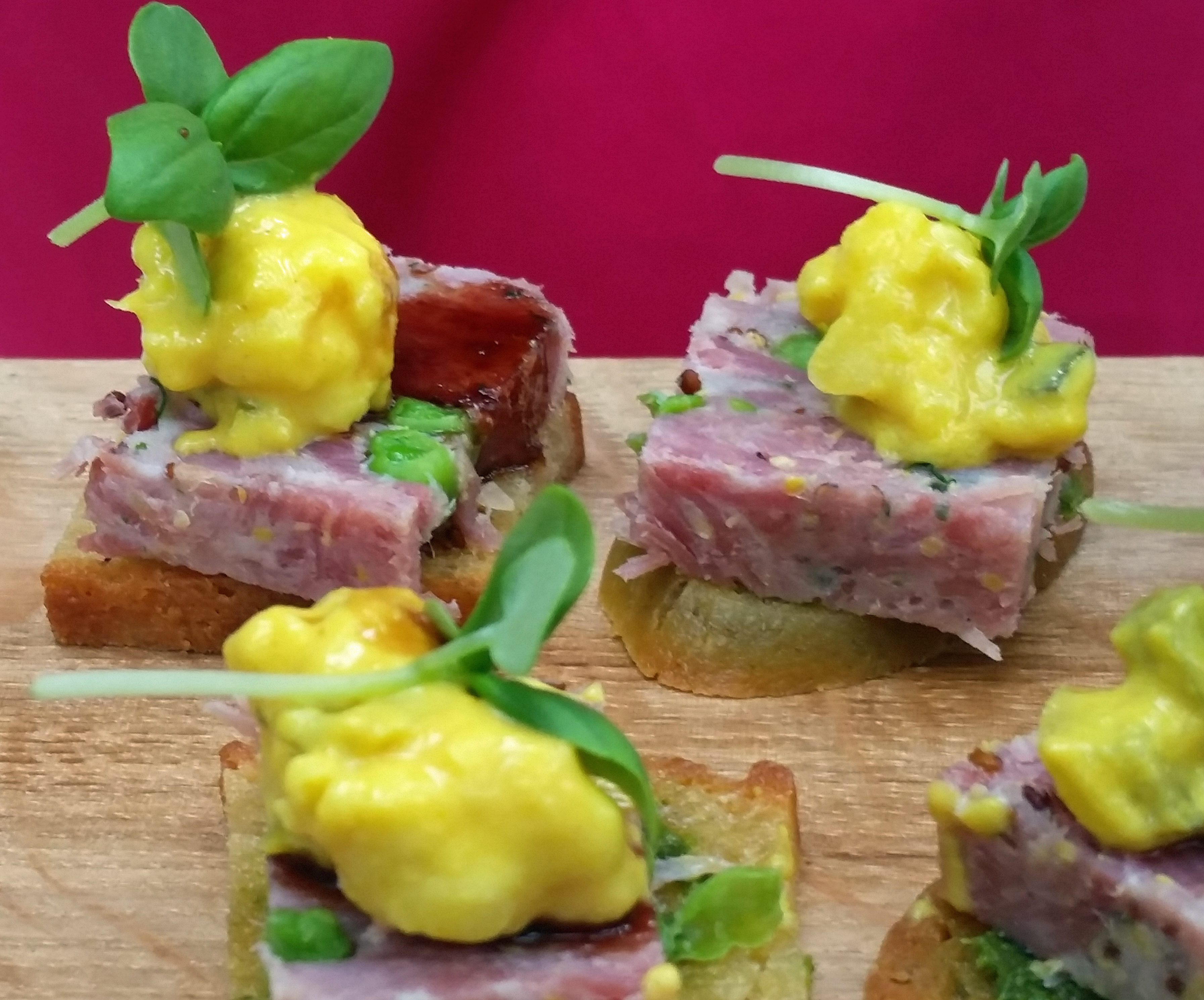 After a short break, it was time for Andy and the guys from The Feed, Lewis and Rob, and there was a chance for the audience to learn more about this very worthwhile cause that, all being well, I will be blogging about within the next few weeks!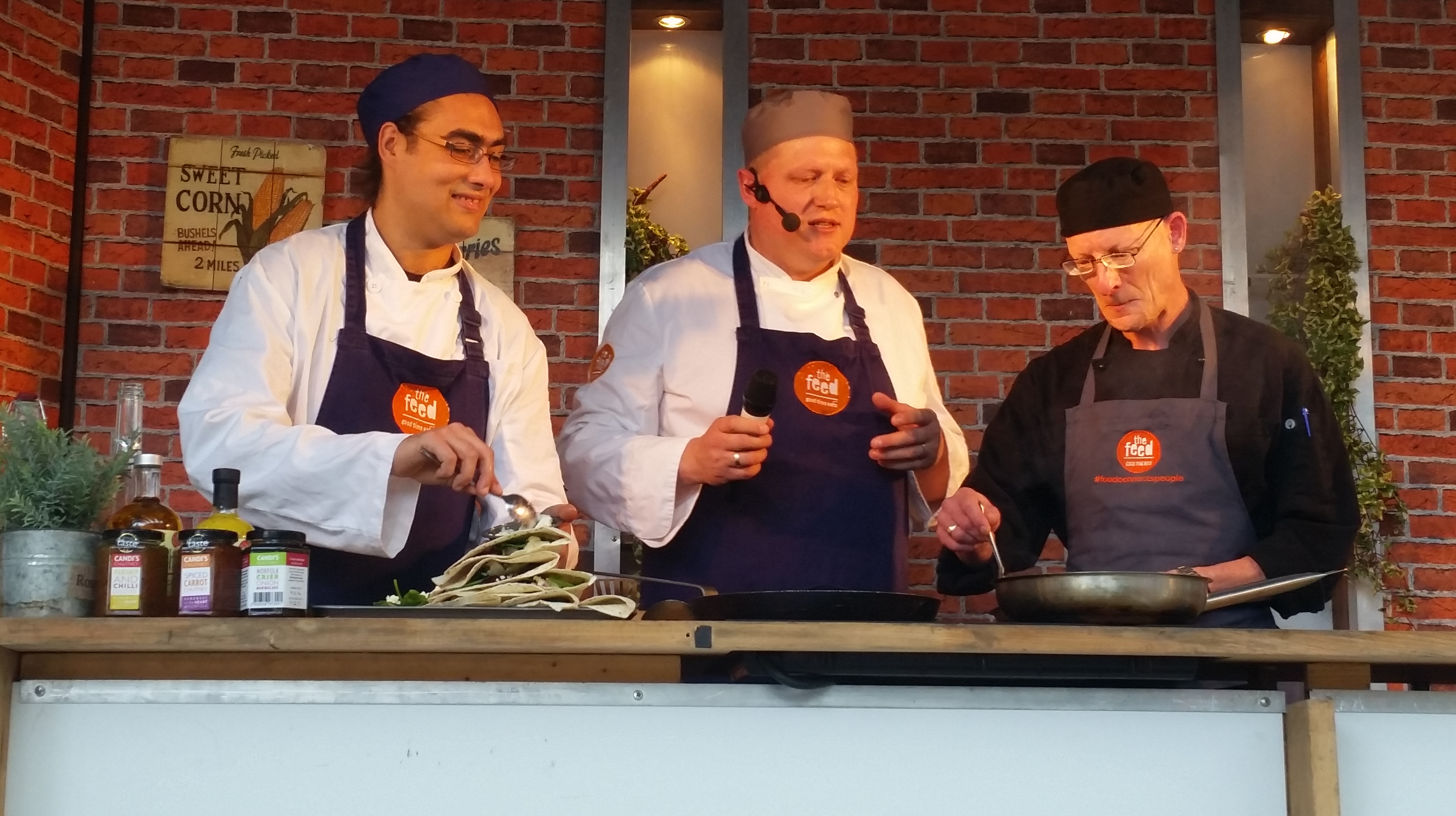 The rapport that Andy has with those at The Feed is clear to see, and you can tell that he repeatedly inspires them and others to achieve as much as they can. If you don't know anything about The Feed, I urge you to check their website the-feed.co.uk and find out more. They are always looking for volunteers to help them and I cannot think of a more worthy local cause than this.
And in case you need convincing, Andy always makes sure that he has limes with him! #limegate is alive and well in Norfolk…! They made good use of the limes on stage, and I think that next time, we need to run a competition to see how many times this citrusy little fruit is mentioned! More importantly though, Andy and The Feed put together some great food that was enjoyed by all.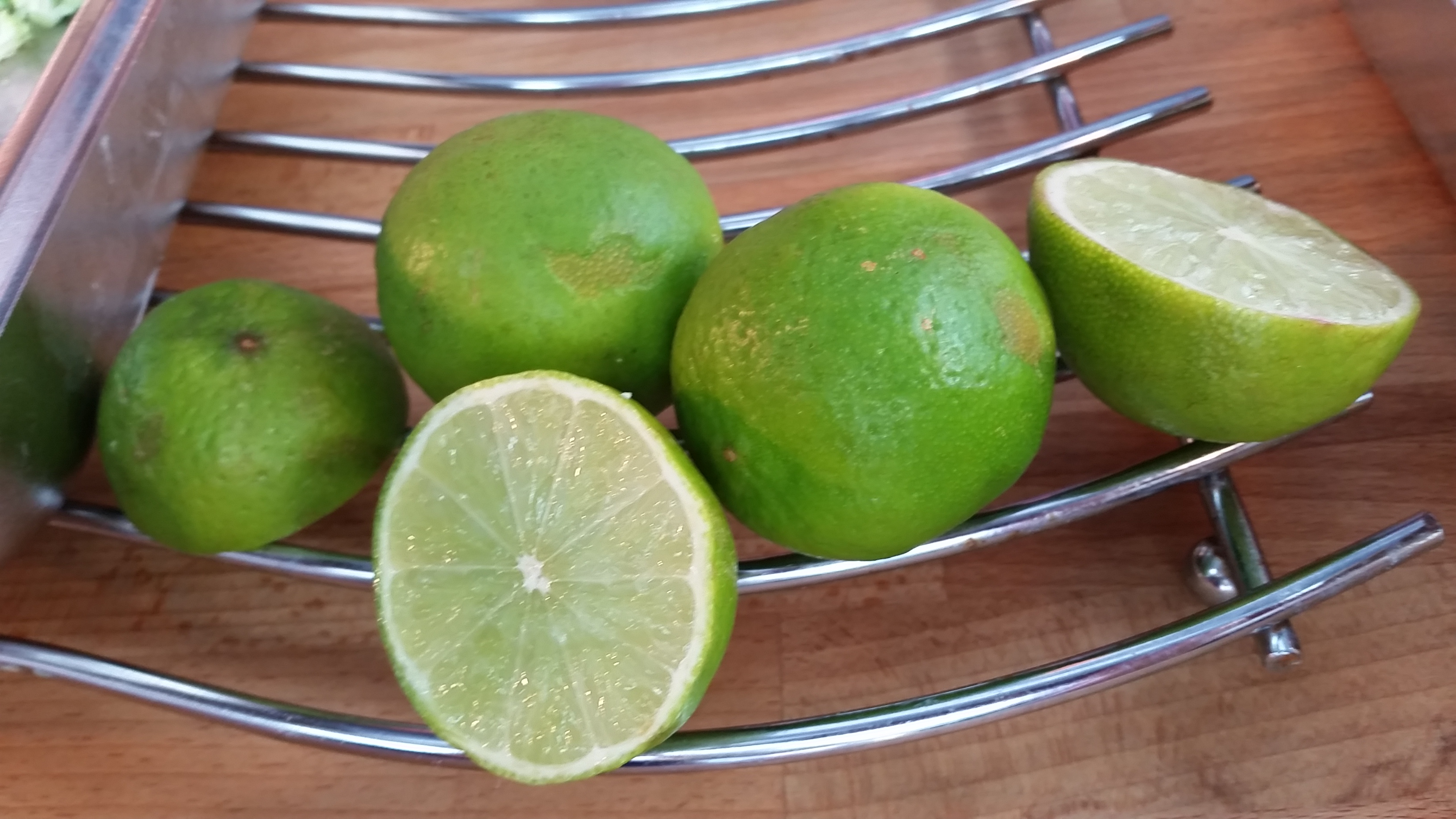 With the final presentation over, it was time to present the results of the Battle of the Bangers, organised by Jamie Archer of Archers Butchers. I was only able to taste one sausage myself – Swannington Farm to Fork's delicious herby, Cumberland-style gluten-free offering. Of the seven sausages on offer, my dad actually picked this as his favourite, too, and I will definitely be making my way to Swannington in the near future to grab some bangers for my freezer!
The Sponsors Choice Award was won by Coxfords Butchers of Aylsham – who also supplied the delicious sausagemeat to Benedicts's, as enjoyed by me the week before – and they were a popular winner. Icarus Hines was second, with Swannington Farm to Fork third.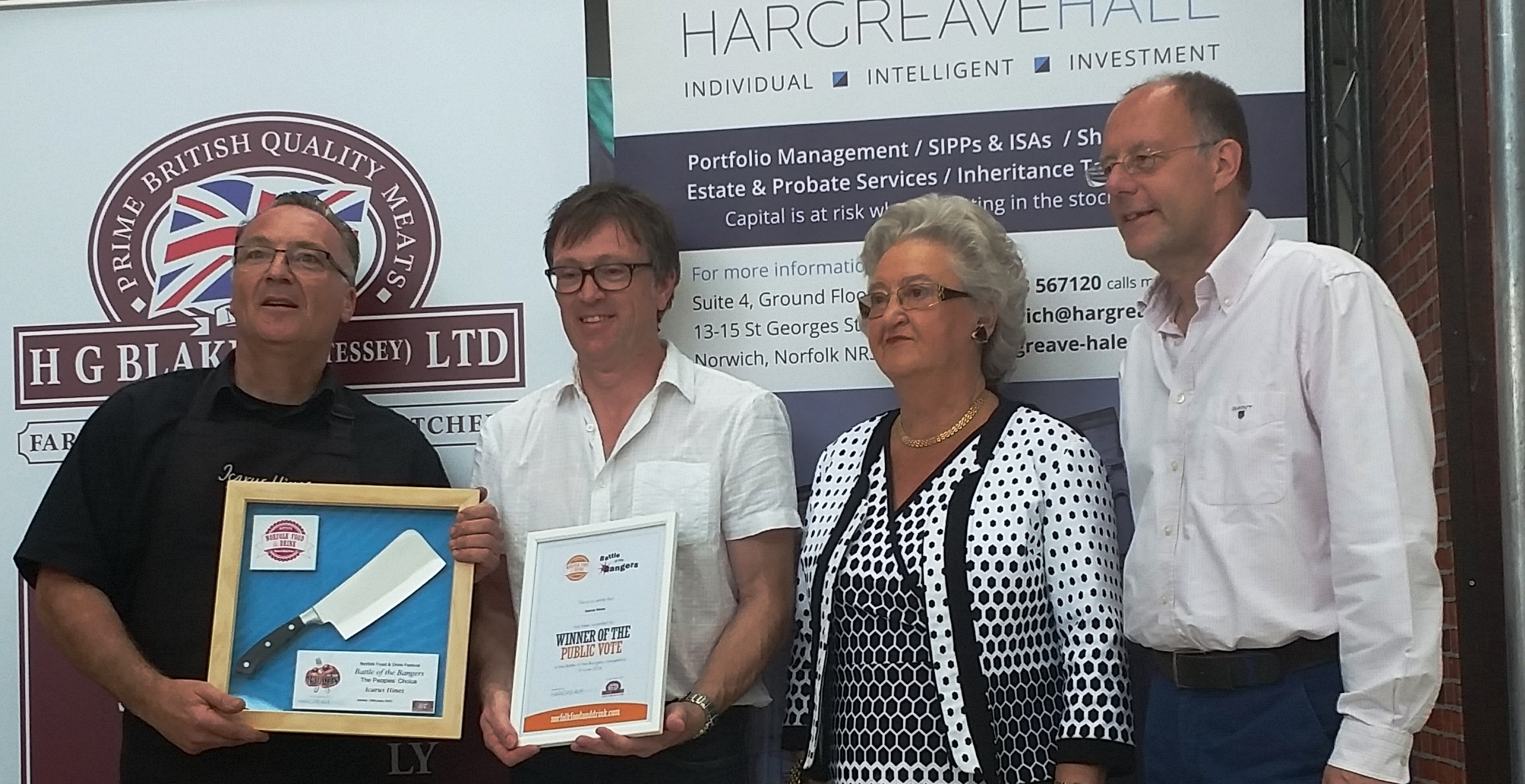 For the Peoples's Vote, there was just a handful of votes in it, with Icarus Hines taking the win. Papworth Butchers was second, with Coxfords Butchers third.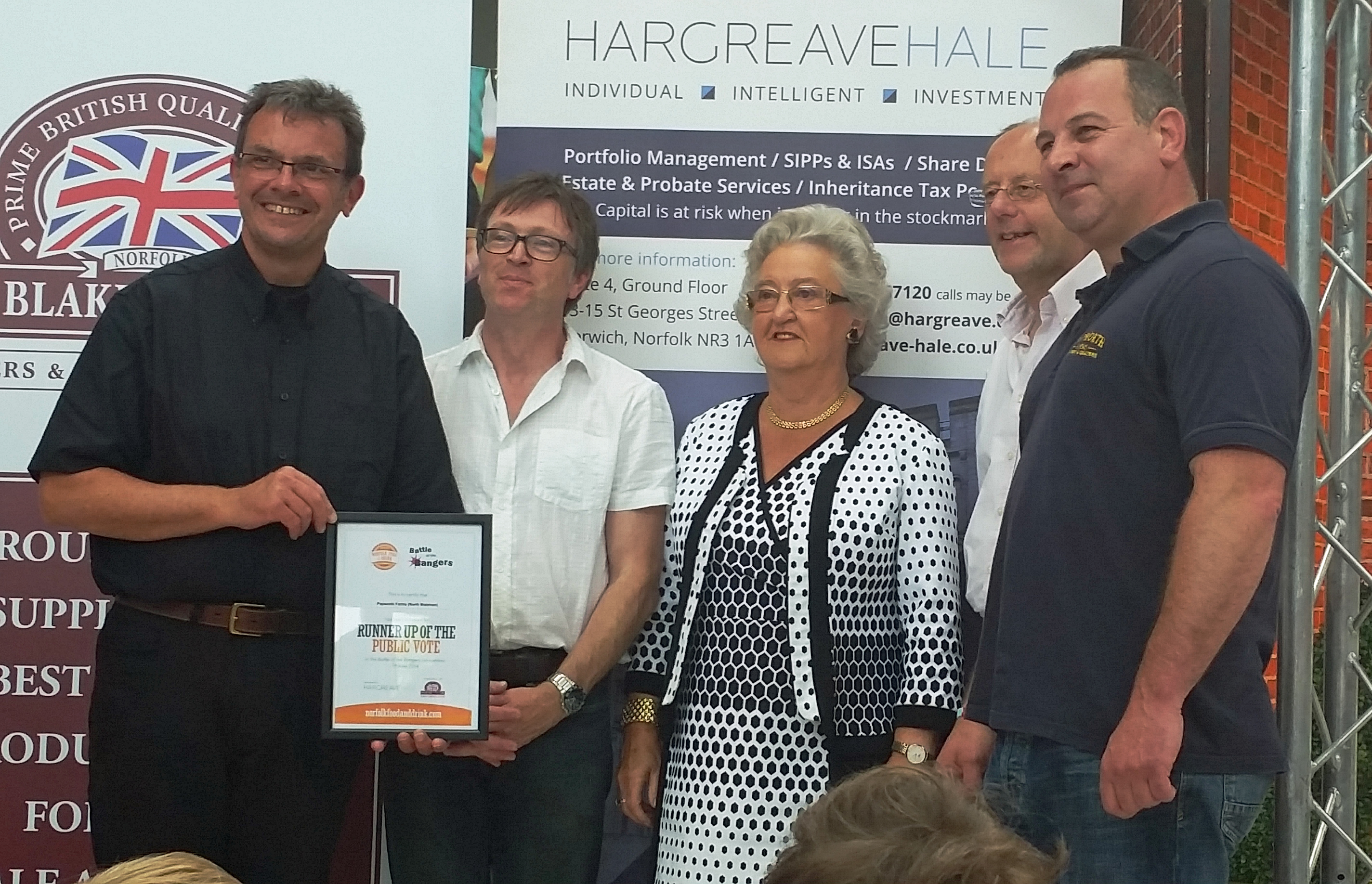 I know that the Battle of the Bangers was a very popular and that all seven butchers that were a part of it were busy all day, cooking and sharing their samples. For all those that enjoyed it, you need to make your way to the Art of Butchery and Meat the Butcher at next week's Royal Norfolk Show, as shared last week in my blog.
The two days of #MEATTHEBUTCHER will cover every aspect of butchery – from farmer to plate and all that is in between – and it is hoped that the demonstrations will help promote the great butchers that we have here in Norfolk. Again, this is organised by Charlie along with Mark Nicholas, Sam Joyce and Juliette Tompkins of the Royal Norfolk Agriculture Association, and the two days are set to be great.
If you can't wait until next week to get your hands on some good, honest local Norfolk produce, there are a handful of tickets left still for the Blooming Great Tea Party at The Great Hospital. Held this Wednesday, 22 June and again, organised by Charlie in support of Marie Curie, this will be a great event and I very much hope to see you there.
For me, there is nowhere else in the world quite like Norfolk. It's big skies draw me in every time I return home from my travels, and the flora and fauna continue to fascinate and astound me. All the chefs at the Norfolk Food and Drink Festival yesterday underlined the importance of 'miles travelled' by the food that we eat, and I think that we have to be grateful that we live in such a wonderful part of the UK, where fresh, good produce can be found at every turn, along the high streets of market towns, as well as out in the countryside.
Happy exploring all our wonderful shops and delis. Please do let me know what your favourite Norfolk treat is. And I very much hope to see you at the Blooming Great Tea Party, the Royal Norfolk Show, and the Meat the Butcher demonstration.
And now, in typical Norfolk style, the sun has come out and the birds are singing again. Have a wonderful Summer Solstice all, and enjoy the special strawberry moon that we will see tonight, perfectly framed by our heavenly great Norfolk skies.
Samantha xx