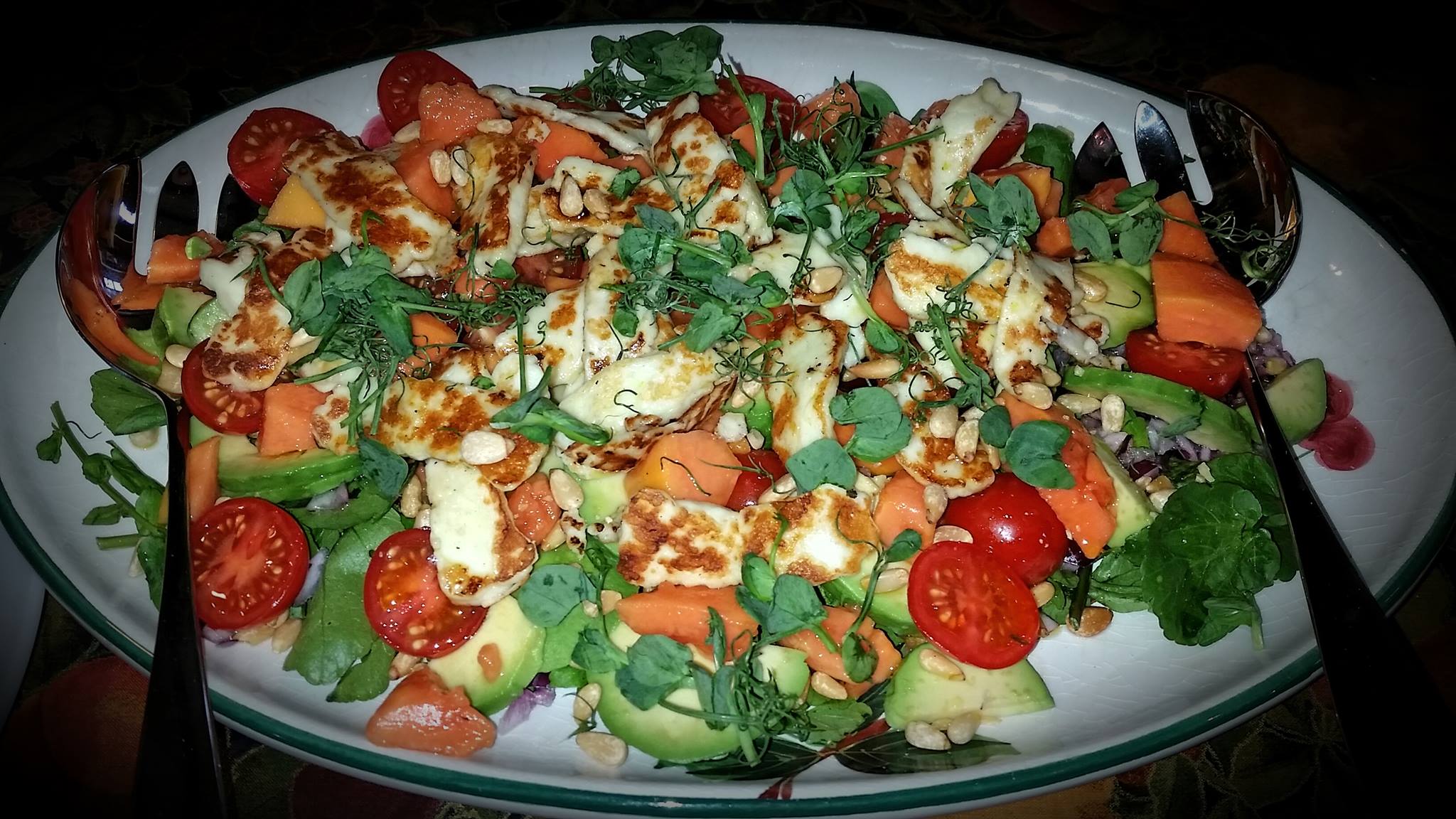 Coeliac Awareness Week: My Top Ten Tips
This week is Coeliac Awareness Week here in the UK and my Twitter feed is full of information about this disease, as well as special offers for those affected by it.
An estimated half a million people in the UK alone are undiagnosed sufferers of Coeliac Disease. And that is without taking into account those that are intolerant to gluten, such as myself. Awareness of both conditions is essential – as my Two terrible lunches, the 'odd crumb' & salvation… blog proved.
Your Gluten Freedom has just held its second Expo here in Norwich, and we have only just begun to share things on the new website. Phil Vickery has been on national television a lot this week, talking about gluten-free cooking, and how easy it is. Even Aldi are getting in on the act, and have a range of gluten-free items available on promotion this week.
But, as a traveller and a Delicate Diner in the real world, how do I get by? And what are my favourite 'go to' items when at home and in the kitchen? These are my Top Ten Tips for being a Delicate Diner in the modern world, divided into five tips for when you are out and about, and five for when you are in the kitchen at home.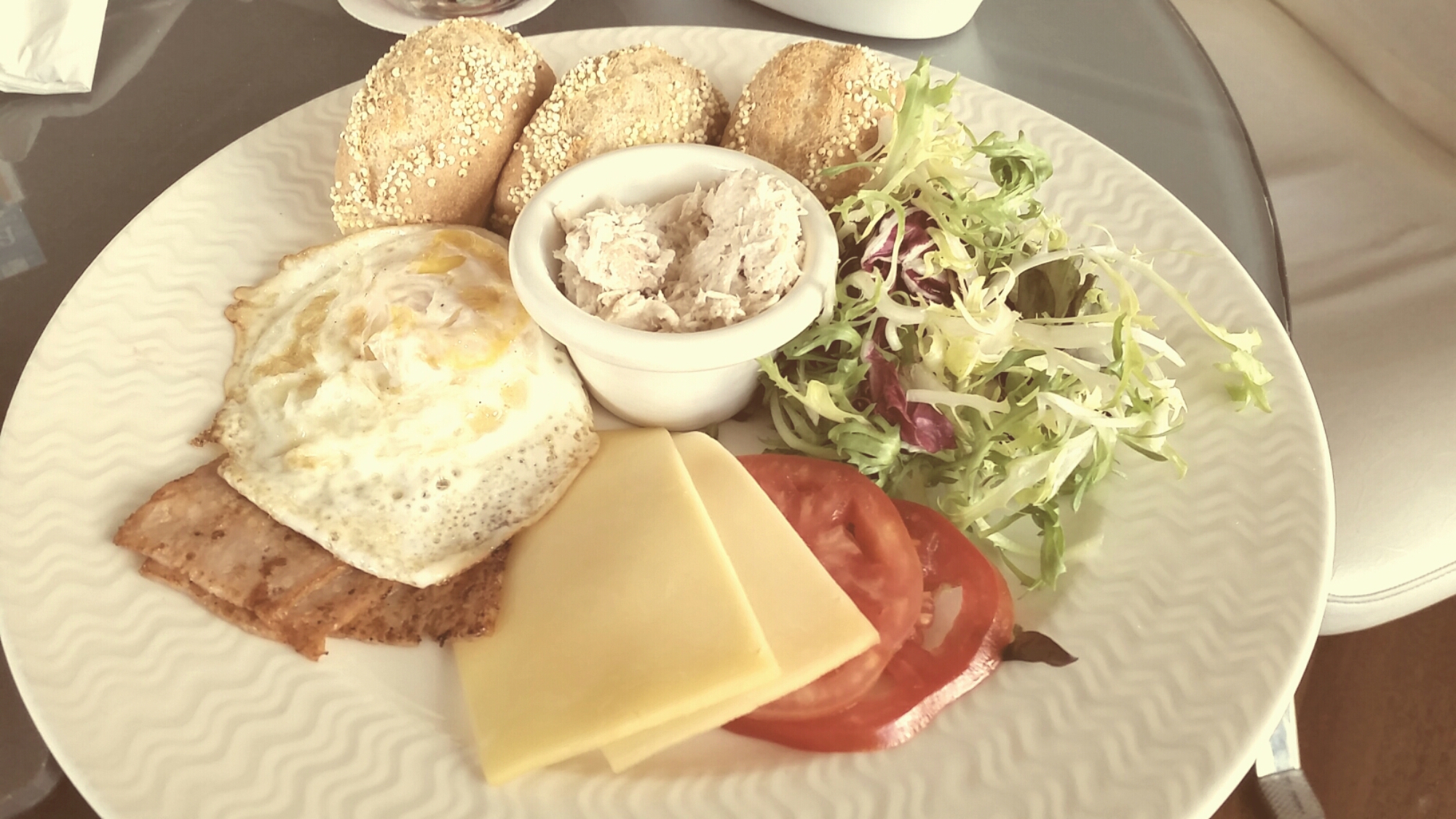 Out & About
1 – Speak in person when booking a restaurant/cafe
Whenever I visit a restaurant to cafe for the first time, I always speak to someone on the telephone beforehand. That initial contact tells you so much about the place and how they cater for gluten-free. My favourite response was the manager laughing, saying: "You've not eaten here before, have you?" and they more than had everything covered. What you don't want is a chunter about "gluten-free, yes we can find something…" or worse, a terse "check the menu online, thank you!" and the phone goes dead. Those that do cater for gluten-free will, on the whole, be happy to discuss your dietary needs and set your mind at ease before you even step over the threshold.
Don't forget – you still need to have a degree of flexibility as dishes are adapted for you. If something is left off your plate, it will be with good reason!
2 – Be prepared & never leave home without gluten-free emergency food
This one should go without saying but even I forget sometimes to throw a packet of gluten-free biscuits and a piece of fruit into my bag before I go out. I then either end up with some horrible supermarket chain sandwich or biscuits packed full of sugars and rubbish.
When I fly, I always take a sandwich with me – just in case. I have a pre-booked gluten-free meal booked on all flights, but as I am also lactose intolerant and allergic to orange, it is best to have something with me. At worst, it means I have something to eat in my room when I finally arrive at my destination, invariably in the early hours of the morning if it is the Middle East, at best it can save me on a flight when nothing else suitable is available.
3 – Tell people…
Again, it might be obvious, but make sure you tell people of your Coeliac Disease/gluten intolerance before you go and see them. After I was first diagnosed with gluten intolerance, I went across the US on business. It was only when I reached Texas and was presented with a plate of goodies to enjoy while watching the horses that I thought 'ah…'. My hosts were lovely – filled me with a good gin & tonic and organised some gluten-free friendly food – but it did result in my frantically messaging the people I was going on to see in my travels.
Similarly, if you are visiting friends, why not make it easy on them and take a cake or offer to do the cooking one night? I stayed in London with friends last summer, and did dessert one night, and cooked the next night as we were all rather jaded and it was easy for me to chuck something together. Visiting family for afternoon tea this year, I raided Waitrose Free From section and took hot cross buns and cake; they got me booja-booja – it was a win-win!
4 – Remind waiters
It has happened in the best of places. You arrive, sit down, say you are gluten-free and turn to your friend to catch up with all that has been happening. You are so busy talking that it is a while before you order – you glance at the menu, pick a dish, and then carry on chatting. Until, that is, a gluten plate is put down in front of you.
Every time I order, even in restaurants I know, I always say again at the time of ordering that I am gluten-free. Then, when the dish is presented, I check that it is the gluten-free one if more than one of us are having the same thing. As I say, it should be self explanatory but it's always good to be reminded of these things!
5 – If all else fails, don't be afraid to leave
The wonderful thing about us Brits is that if things go wrong, we tend to just keep our heads down and carry on regardless. We shouldn't – especially where food allergies and intolerances are concerned. I now speak up much more than I used to if the food is not right – hence some of my friends label me 'difficult', with one even saying "just grow up and eat what's on the plate in front of you". Helpful.
If you are presented with food and the waitress says "I think that's okay to eat," then don't. If she is not sure, and can't be bothered to find out, then that says a lot about the place itself. And if that is the attitude front of house, then what is the kitchen going to be like?
As with my blog referenced above, in those situations, it is best to calmly say "I don't feel confident in the food you have served me" and make plans to leave – and then raid your handbag for a snack to get you through the day!
At Home & In the Kitchen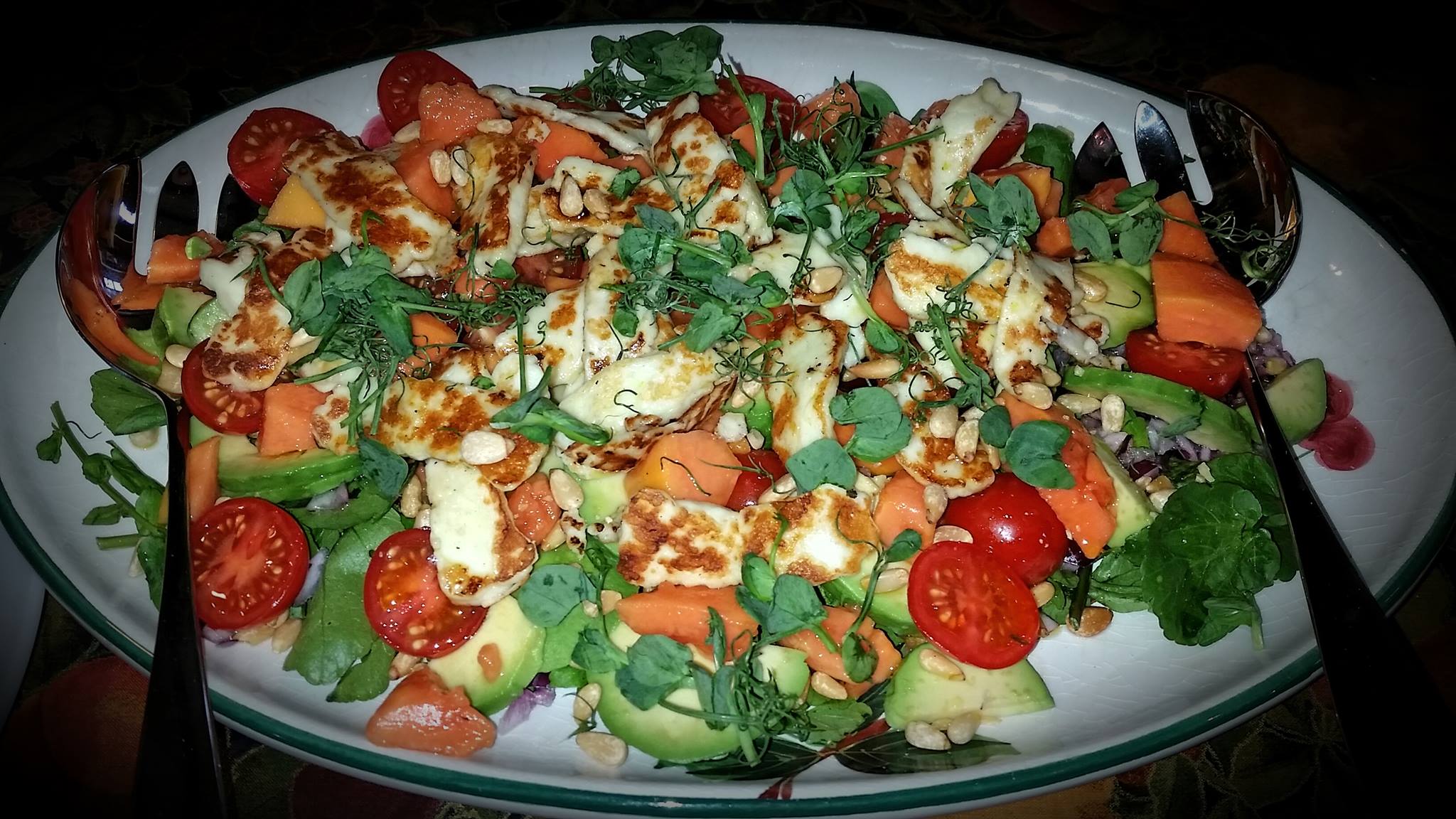 6 – Spice it up!
Let me be clear here – I don't necessarily mean 'heat' when I say 'spices'. Rather, aromatic. Flavour goes a long way for me in any food – I love big flavours, to be able to taste different layers in my food. I use herbs and spices a lot and my favourites are:
Cumin. I love this humble little spice, and enjoy either ground in sauces or seeds on top of roasted vegetables. A member of the parsley family, cumin is often used in curry spice mixes and I reguarly grind it and rub into lamb before cooking
Sumac. Another big love – first discovered at the now defunct Hot Chip in Norwich as a topping to their fabulous big fat chips! This red ground powder has a lemony tang and it is great on fish and vegetables in equal measure. Big love.
Coriander seed. Again, like cumin, this mainly goes into curry spice mixes and can be used in the whole or ground version.
Cardamon pods. Oh, how I love these! Fragrant and aromatic, these are great in curry mixes and also, as seen, in desserts (Sirocco, Sabrina Ghayour: Chocolate, cardamom & espresso). The smell of freshly ground cardamon is like nothing else. Can also be enjoyed in fresh almond milk hot chocolate. Delicious!
Fresh coriander. That colour, that tang, that amazing scent as you break the leaves. What is not to love about this essential ingredient to top currys and add depth to guacamole?
Parsley. I'll let you into a little secret. I am a big fan of the Waitrose frozen herbs – perfect for putting into sauces or vegetables and stirring before serving. Parsley has long been a favourite of mine and will continue to be.
Basil & Greek Basil. Nothing screams of the Mediterrenean more than basil. Pasta and pizza are not the same without it, and to even think of eating buffalo mozzarella and thick, vine tomato without basil is sacrilige indeed. The variation – Greek Basil – has a slightly more fennal (aniseed) flavour, and works well on salads and chicken for those finishing touches.
Finally lemons are one of my storecupboard ingredients. They, along with the humble lime, add zing, flavour and dressing to all sorts of dishes. Never leave the greengrocers without them.
7 – Cornflour
A gluten-free kitchen essential. From thickening sauces to as a base for homemade pizza bases and breads, the humble cornflour packet has become a stable on our kitchen shelves. And, unlike most other gluten-free ingredients, cornflour is relatively cheap, too! In recipes that call for flour to be added to a stock or pan juices to make a sauce, I always use cornflour. Maybe a little more than they suggest, sometimes a little less, but it always works well.
8 – Experiment
Don't ever think that your favourite recipes pre-diagnosis are now off limits. You may just need to experiment with different products, tastes and flavours until you get something that resembles – or is even better than – the original. I have a blog almost ready on making bread at home and that would be a perfect example: we don't follow one recipe, and we use a local flour. It is all down to personal taste but, unless in very rare circumstances, everything is adaptable.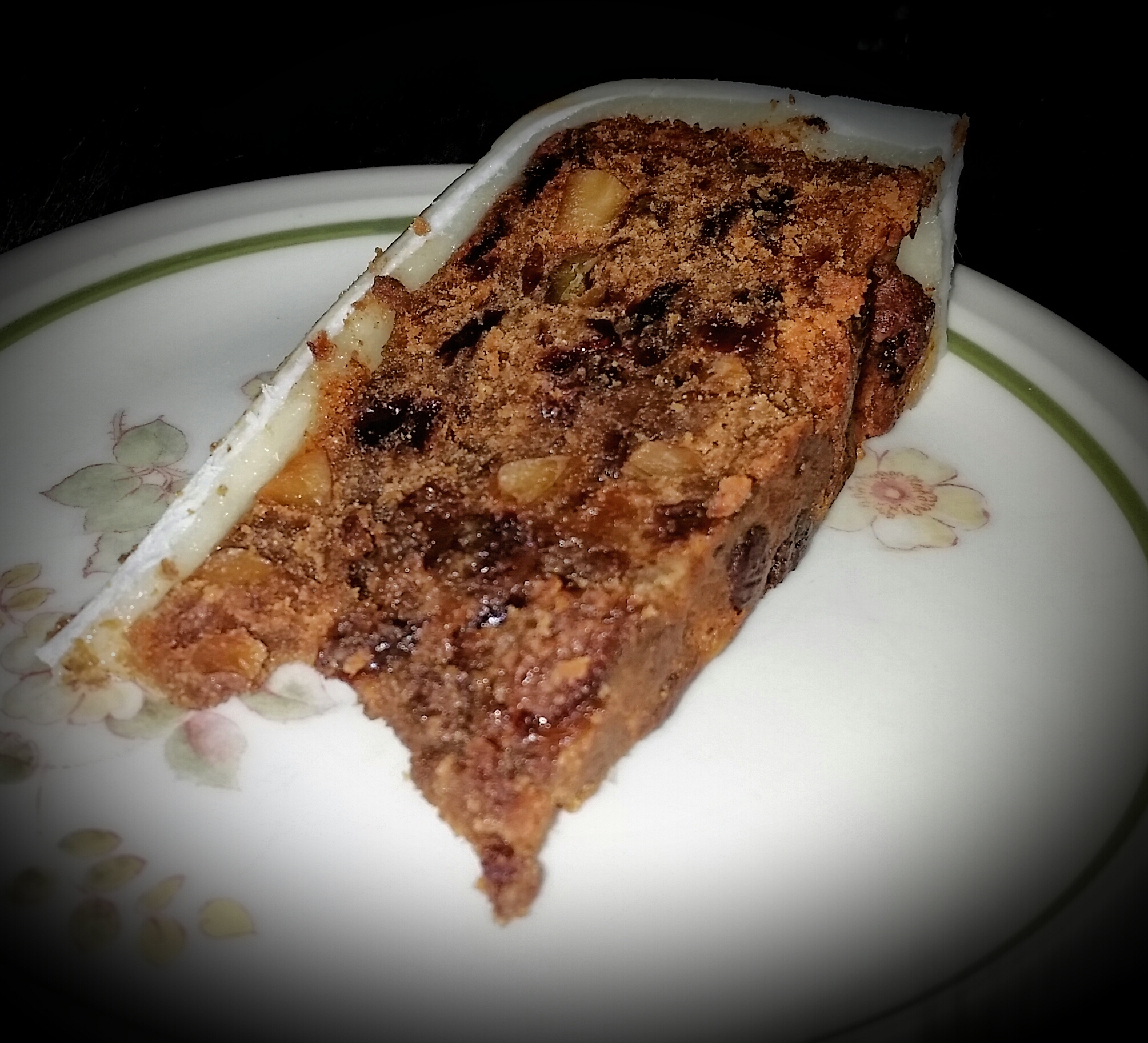 9 – Realise it takes time…
It is not good thinking that, as you were a master baker before you found out gluten was the enemy, it will automatically be the same with gluten-free. I know of some chefs who even refuse to cook gluten-free so if you make a cake and it sinks a little, or the consistency is not quite right, it is not the end of the world. We always set ourselves ridiculously high standards, and you can almost guarantee that your family will be happy with whatever you offer them – especially if it is a cake!
10 – Above all, enjoy yourself!
If you are reading this blog at all, the chances are it is because you like cooking and spending time in the kitchen. Even my cat, Merlin, loves a cooking day as he gets to sleep with one eye on me, and enjoy any scraps that come his way! He has developed a taste for marmite and honey over the years, and apricot jam, but I digress…
The fact is, that if you want to enjoy good, healthy gluten-free food, you are going to have to make it yourself. So roll up your sleeves and have some fun! I have recipes to share from friends and chefs over the coming weeks and months, and you can also have fun working out how to make a gluten and lactose-free cauliflower cheese, a Christmas cake, scones, cupcakes, tarts – whatever you like! Ground almonds make wonderful bases for quiches if you fancy something a little bit different; spices work well to add flavour if you are worried that 'something' may be missing (that something is gluten – and you don't want it anyway!); and remember that there is no such thing as failure. Even my attempt at a gluten-free cheese croquette ended up as a perfectly acceptable cheese soup, and then a base for a fish pie!
I realise that this isn't a traditional 'top tips' list but I hope that you have found even one part of it helpful.
Enjoy your dining experiences this weekend – and the end of Coeliac Awareness Week.
Samantha xx