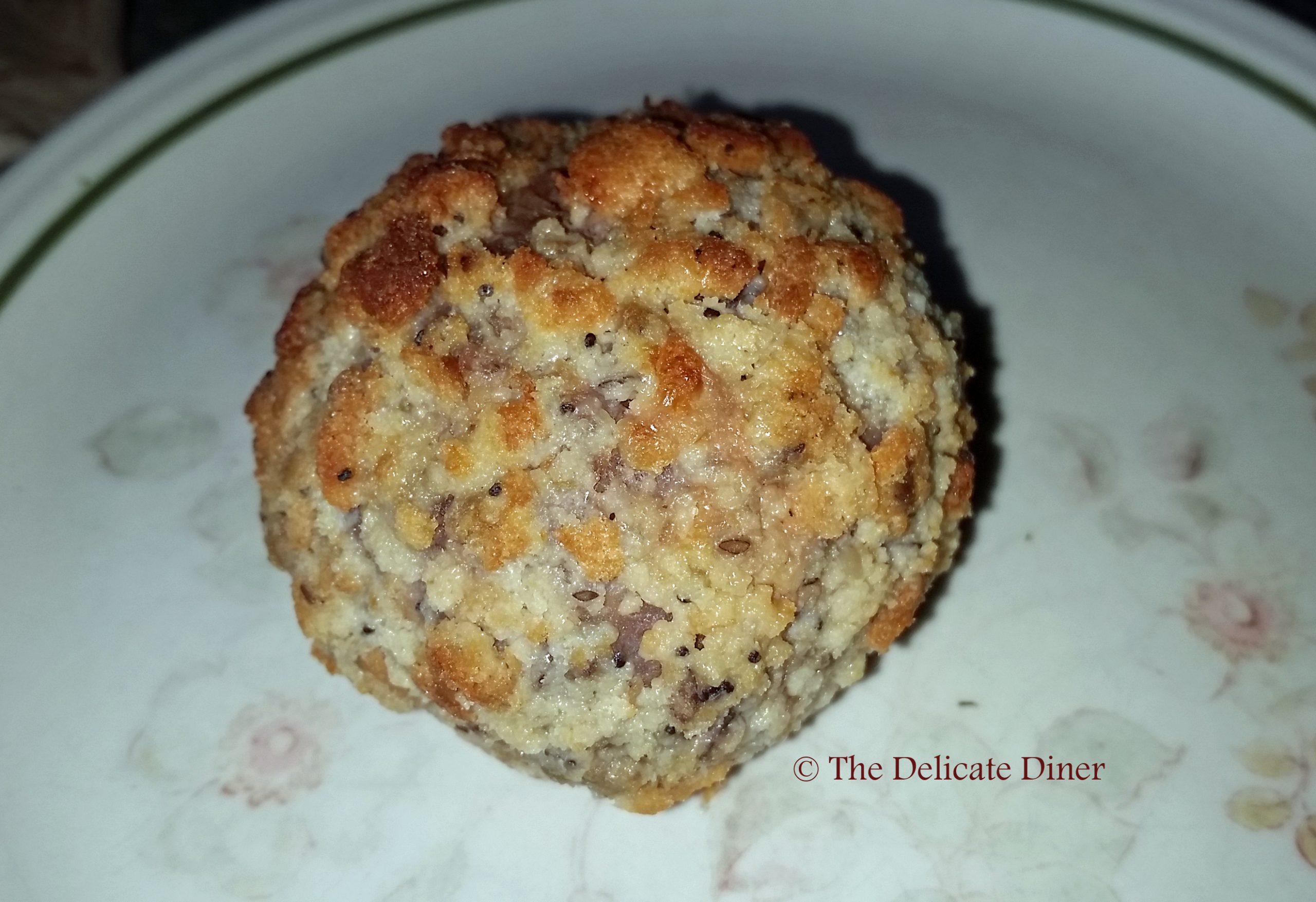 Scotch Egg heaven from Glorious Fodder
I don't know about you, my dear Delicate Diners, but Scotch eggs are something that I miss very much in my gluten-free life. They scream of picnics, of summer days, of eating outside – at the beach, a show, in the garden at a party with family around you, wasps buzzing around a groaning plastic table covered in open jars and jugs of Pimms. Yes, the great British Scotch egg is a thing of delight indeed.
The history of this golden ball of crumbed delight is varied. Fortnum & Mason claim to have made the first one in the 18th century, aiming the egg/sausage meat delectation at their more affluent customers. Others say that it the recipe came from France, while others believe that it was inspired by the Mughlai dish nargisi kofta – narcissus meatballs. Whoever created it; thank you.
In my previous gluten-free days, I loved Scotch eggs for picnics and taking to a horse show – many a happy evening has been spent at the foot of the Malvern Hills, there for the British National Arabian Horse Championships, glass of wine in one hand, Scotch egg in the other. I even loved the quorn version, supplied by my dear friend Libby who is a pescatarian, and we would spend hours giggling about nonsense while devouring a packet of 12 mini quorn eggs.
Just as I discovered that I was wheat intolerant, it seemed that the world went Scotch egg mad – chorizo Scotch eggs, piccalilli Scotch eggs, venison & game Scotch eggs, duck egg Scotch eggs… Anything you could imagine, there was. But I, and other Delicate Diners, had none.
My quest for these past few years has been to find a perfect gluten-free Scotch egg. Not easy, as I have discovered. Marks & Spencer have a range, two large gluten-free Scotch eggs, but they remind me of poor versions of what should be an unctuous delight. While not awful, they were added to my 'do not buy again' list; a shame,. Maybe my anticipation level was just too high, but I will definitely not be putting them in my basket anytime soon.
Masterchef continued to tantaslise with perfectly made Scotch eggs with vibrant egg yolks running out into a glazed puddle on the plate. Determined, I added 'Scotch eggs' to my list of things to make this year – but my day job has kept me away from the kitchen for any decent amount of time.
So, off I went to the Your Gluten Freedom at the weekend and I went round to check on the stalls there. And there they were – Glorious Fodder. I remembered them from last year – delicious homemade gluten-free cakes and some savoury snacks, too. This year, their range had expanded and taking centre stage was… A gluten-free Scotch egg.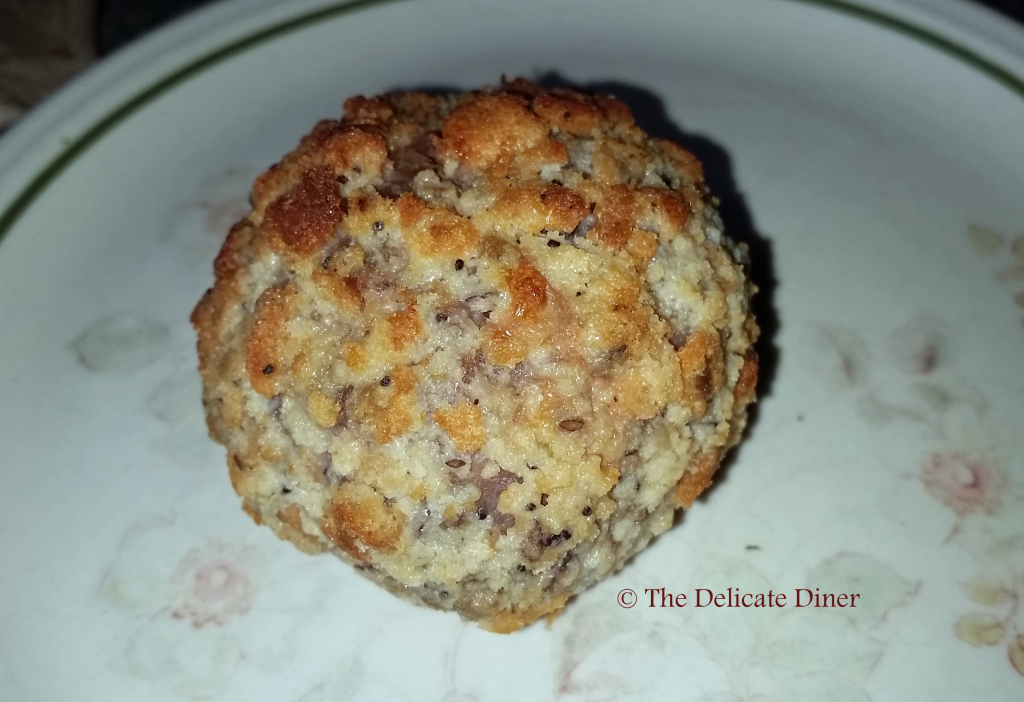 Glorious Fodder is owned by Dan Holland and run with his wife, Claire. It was on discovering how bad the gluten-free offerings are that Dan decided to make it his mission to make delicious gluten-free goodies for his Coeliac and intolerant friends and family. And, luckily for us, he has expanded this so that we can all enjoy!
I made several foodie purchases at the Expo – well, it would be rude not to – and yesterday's lunch was the gluten-free and vegan offering from Gaia's Kitchen – vegan, plant based raw food pizza with vegan cashew cheese. Totally delicious, with its buckwheat base, and it certainly opens your eyes to the natural next step for many, in reducing their meat intake, and this is something that I will be looking at in a future blog.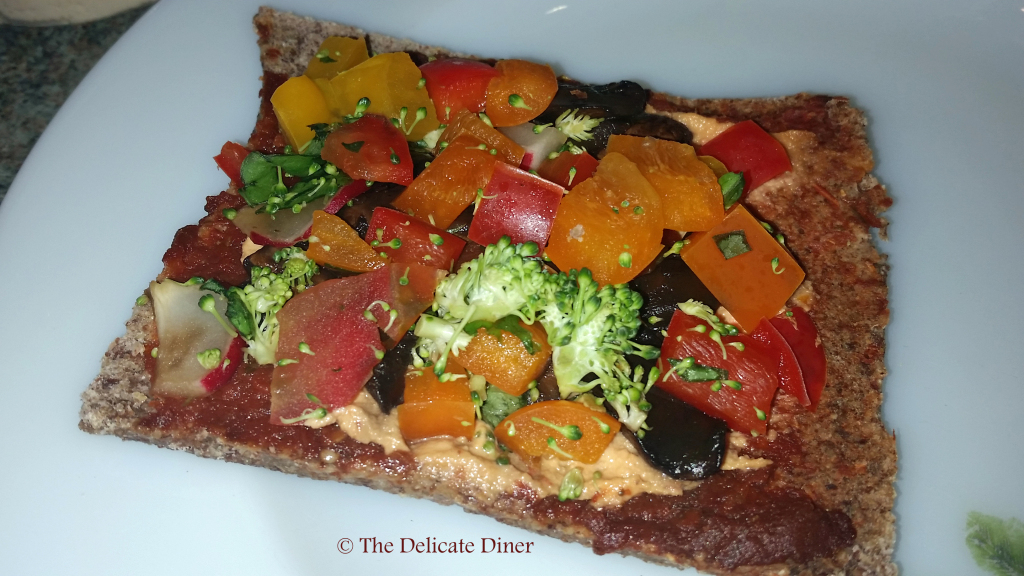 Having been pure yesterday, today was the day. Time for the Scotch egg, which to be perfectly honest, has been creeping into my thoughts ever since I put it in my bag to bring home!
Put on the plate, it perhaps does not look much – compared to the size of some that I have seen. But by handling it, you know that inside, it is going to be packed full of quality, with no lose hard-boiled egg randomly rolling around inside a little bit of sausagemeat (M&S, take note!).
As you can see, once it is cut in half, this is no stingy offering – it is packed full. Indeed, it is so big and weighty, I have just had half today and will enjoy the other half tomorrow. Or maybe share with my dad for tasting purposes later!
The added seeds to the outside created an extra texture to this Scotch egg, as well as extra flavour. The egg element of which was perfectly done. The sausagemeat itself was tasty, seasoned, and light. In spite of looks, this does not sit heavily on the stomach – especially when served with mixed leaves and tomatoes.
This is the kind of Scotch egg you can imagine a farmer taking to work and chomping into midway through the day. It is a man's Scotch egg. Dainty for a woman once cut up. It is one to be enjoyed and it is, quite simply, the best Scotch egg that I have had in over four years. Hallelujah!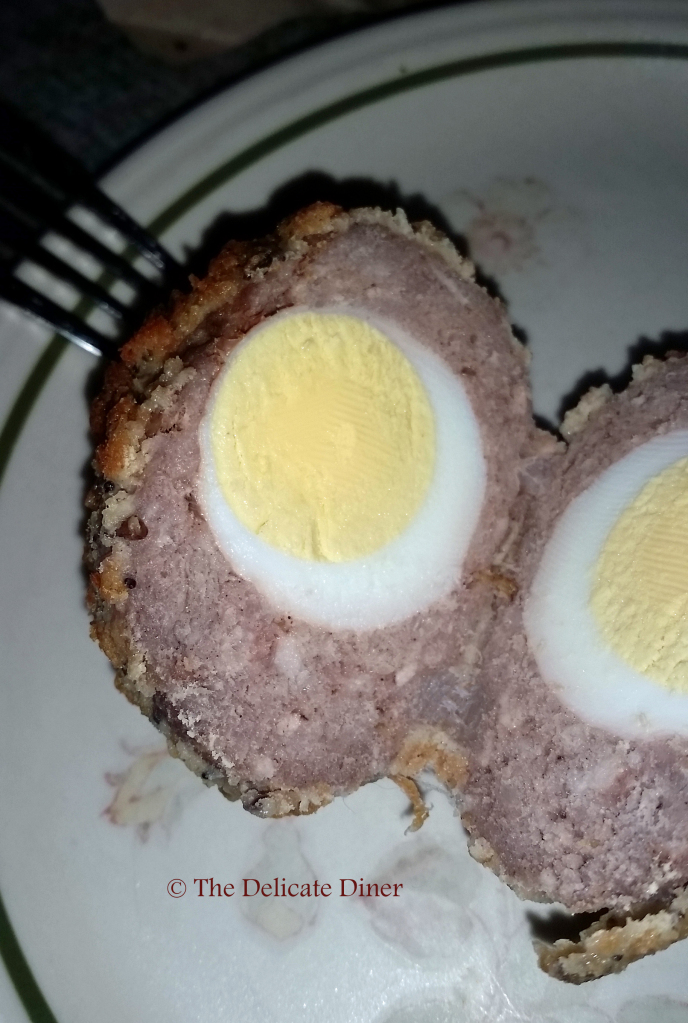 My next step will be to make my own – I know they are not beyond my abilities – but in the meantime, I might take to stalking Dan and his Glorious Fodder stand at farmers markets around the region. Hmm – and I wonder if they do bulk mail order?
Happy chomping, Samantha xx