A Taste of Japan – Momiji Japanese Restaurant, Harleston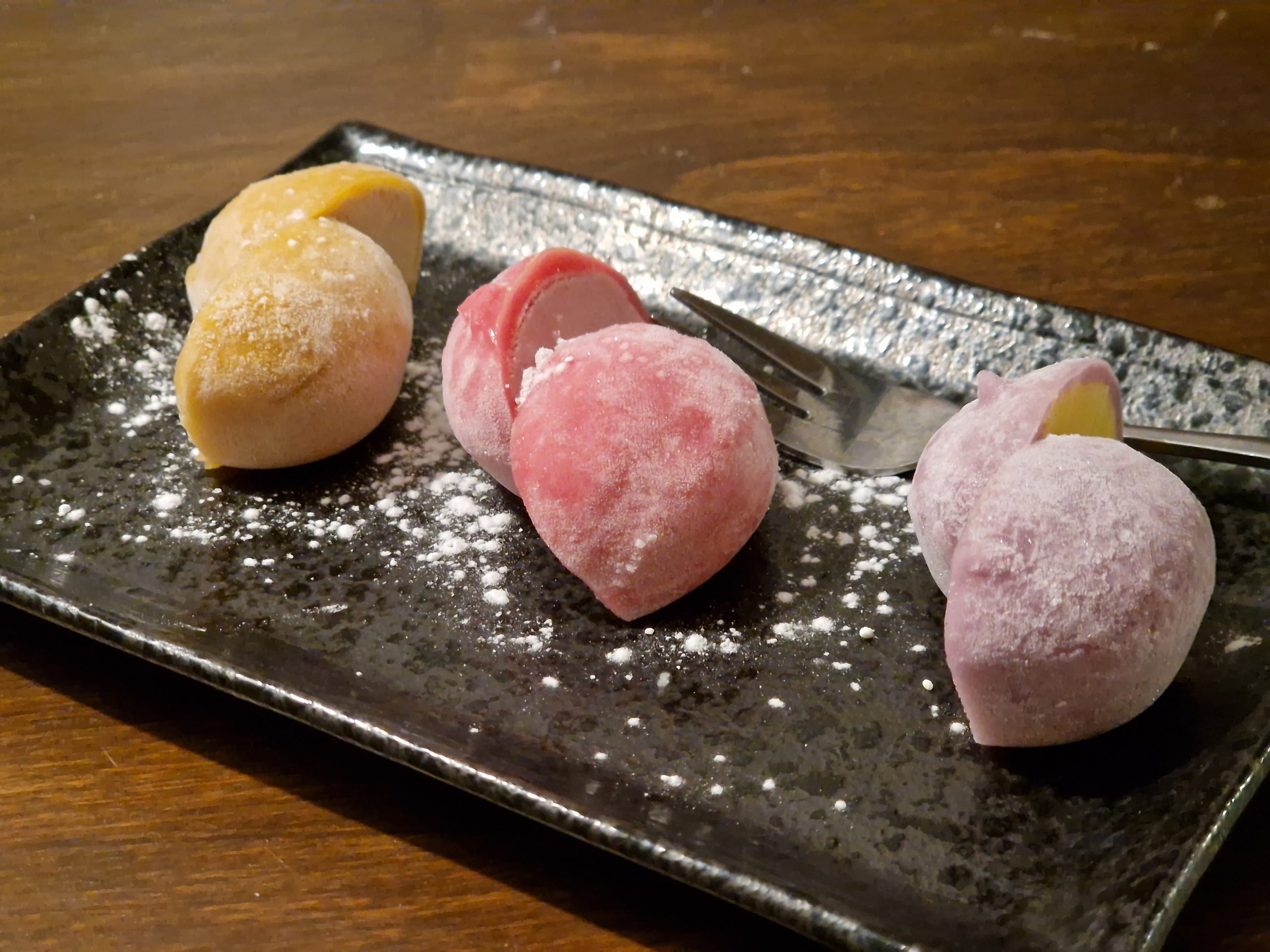 I first visited Momiji Japanese Restaurant in Harleston in January 2005. I know the exact date, as we had just sent the first edition of The Arabian Magazine to print. Now, some 18½ years on, and a world away from that dark January night, I finally returned once more to enjoy a true taste of Japan – right on my doorstep.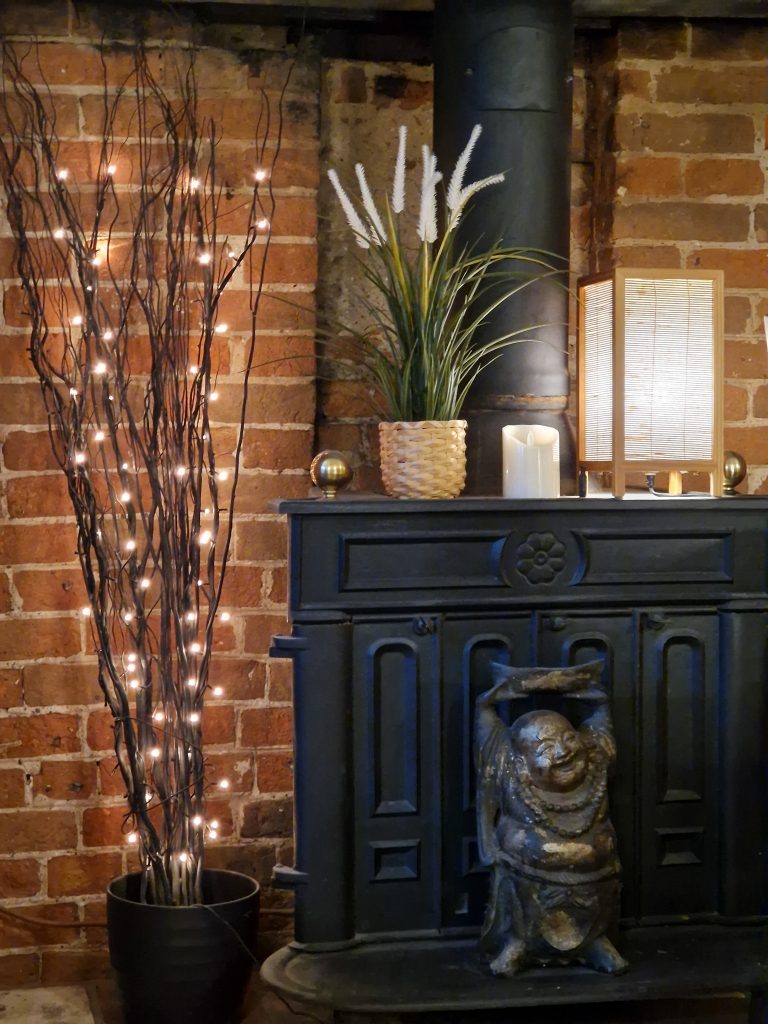 I loved Momiji Japanese Restaurant, and I went there several times. It was originally based in Chameleon House in Harleston, and I would often go. Owned by Charlotte and Taka Nakamoto – a local lady who found love with a chef while teaching in Japan – it was one of my favourite places to go. However, they returned to Japan, and that was it. Until in 2016, when they returned not only to England, but to Harleston, and purchased the old Cherry Tree Pub, turning it into Momiji Mark II. For whatever reason – life, the pandemic, a mixture of both – I hadn't been, although I had lingeringly looked over their menus, creating my fantasy dinner. However, the lure of sushi finally became too much, and I booked myself and my parents on one of their monthly sushi nights. It was all I remembered – and more.
The concept is simple: two nights a month, Charlotte and her Taka put on a sushi night. You have to pre-order your sushi by the day before – so zero waste – and you can either order to takeaway and enjoy at home, or dine in at their beautiful restaurant and enjoy sushi, tasters off the menu, and a very relaxed and welcoming ambiance.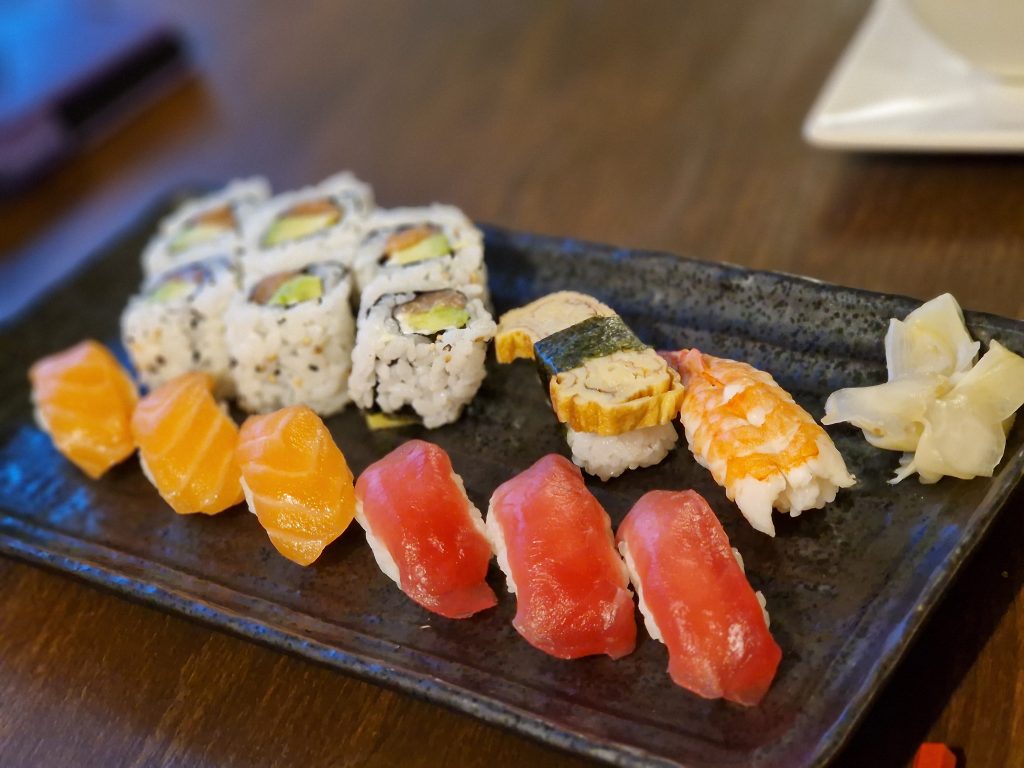 We pre-ordered the Momiji Sushi Platter – three salmon, three tuna, one tiger prawn, one omelette, and a choice of roll, we went for salmon and avocado; and then a selection of sushi rolls – California, with crabstick and avocado, tempura prawn, and eel and cucumber, with the eel in a special sauce. However, on arrival, we ordered edamame beans – salted soya beans, eaten straight from the pod, and my favourite – and some pork gyozas, stuffed dumplings with a dipping sauce. We also added a sesame chicken for mum, as this would be her first time to really sample sushi. For drinks, dad went for an Asahi Super Dry Lager, while I ordered Umé Shu, Japanese plum wine over ice, and another of my favourites, for mum and me.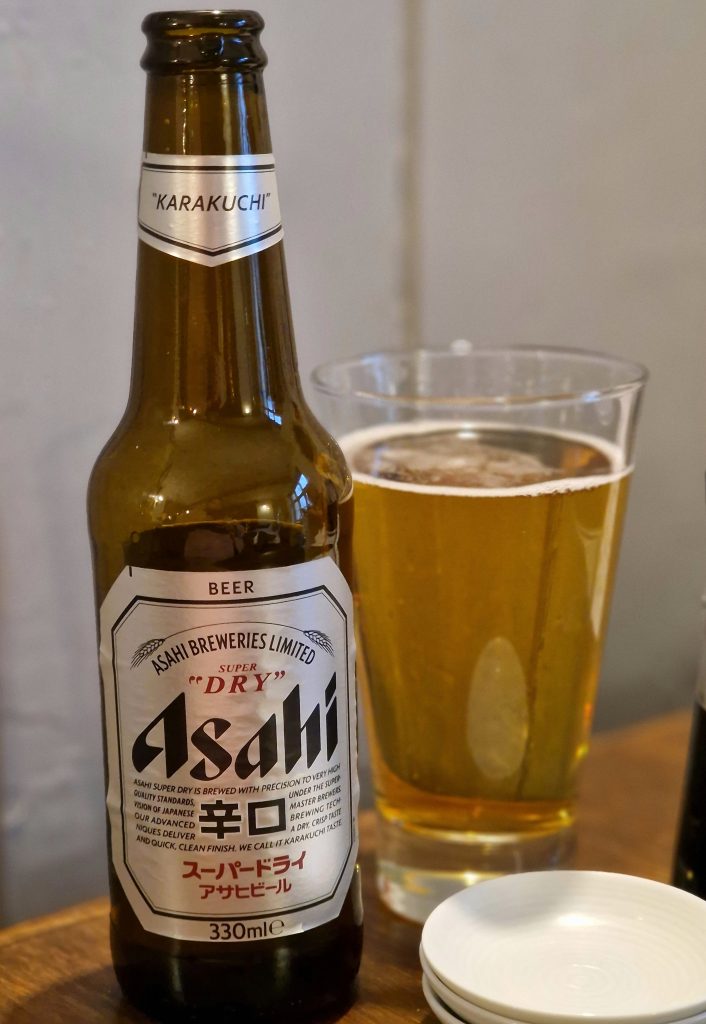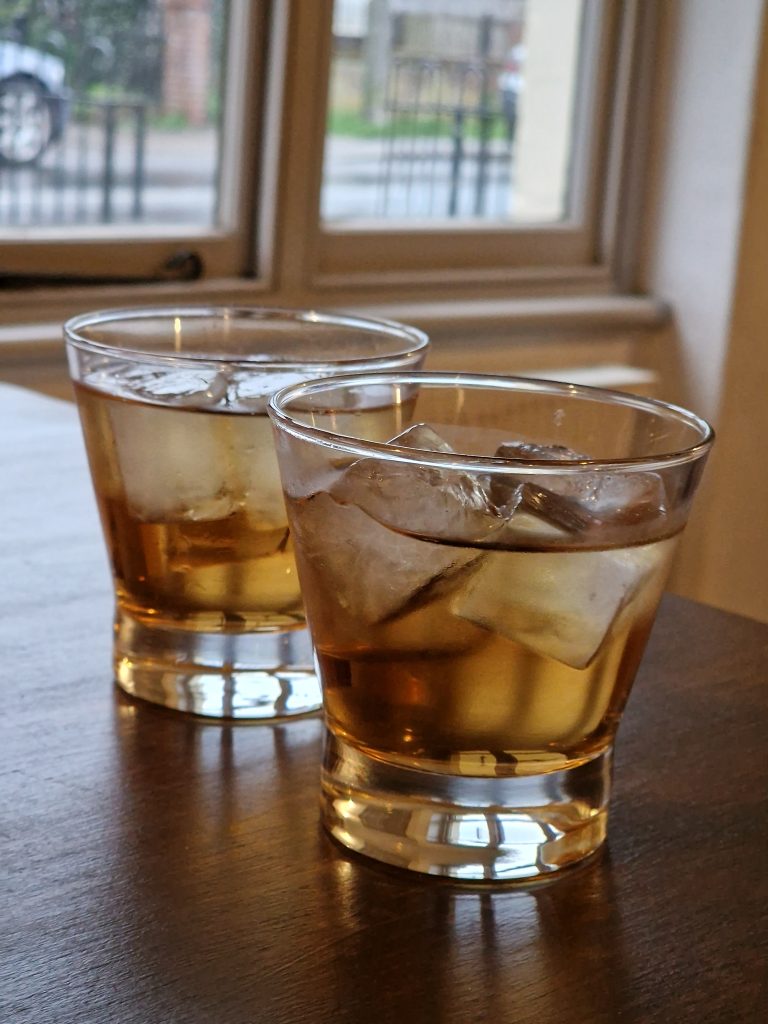 We had the regular menu items first, with edamame as poppingly delicious as I remembered, while the gyozas were a real treat, soft and yielding, with a touch of spice from the dipping sauce. The standout, however, was the sesame chicken – beautiful crisp leaves, cold chicken breast, fresh pops of edamame beans, and velvety smooth avocado, generously dressed in a Japanese sesame sauce. It was delicious!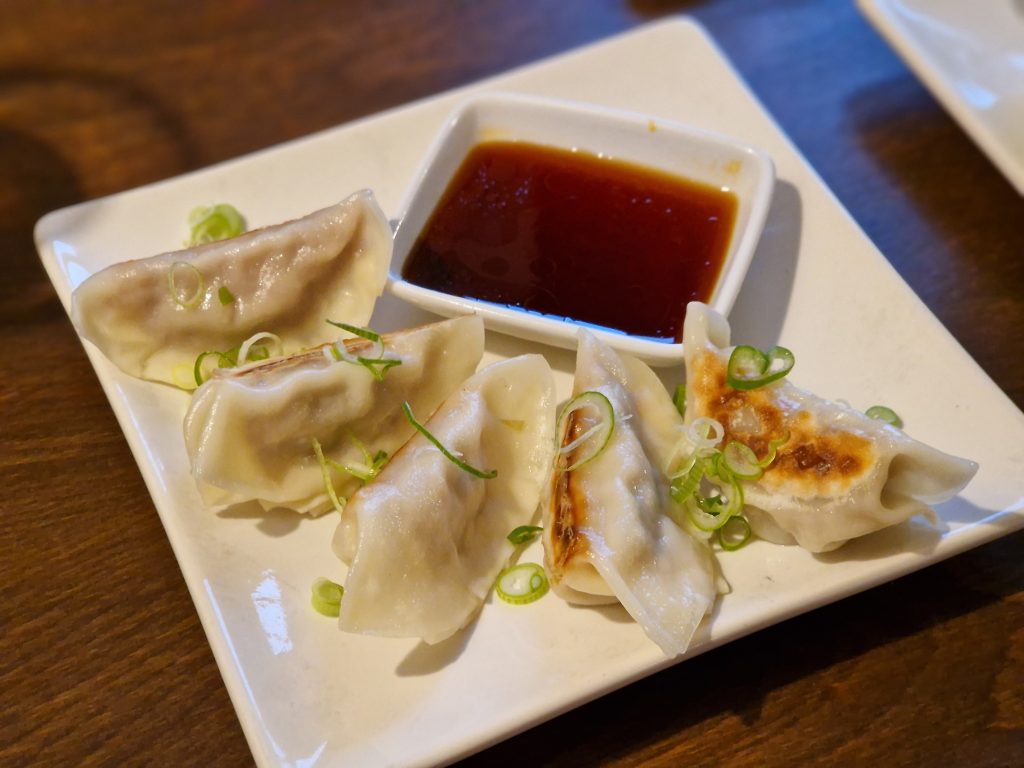 Then came the sushi. It was all so fresh and so lovely, but I think my favourite was the salmon avocado roll, closely followed by the tempura prawn. Dad loved his eel and cucumber sushi, but I wasn't brave enough to try it; maybe next time! Mum enjoyed her California roll, and also tried off the main selection, and we all tucked in with relish.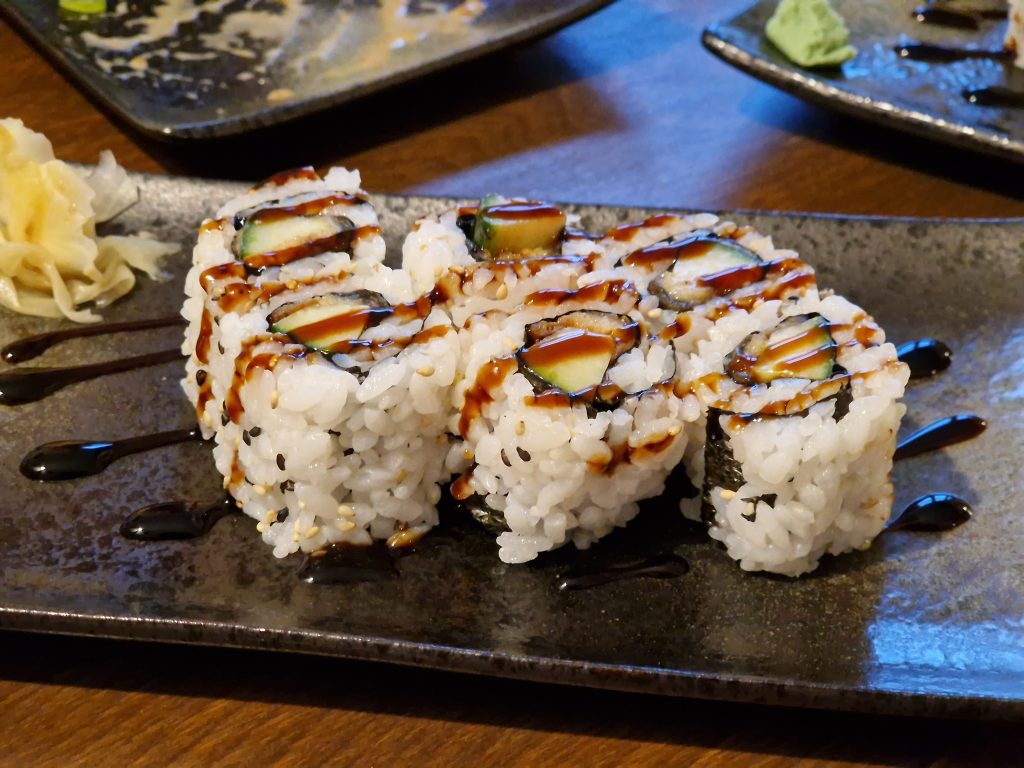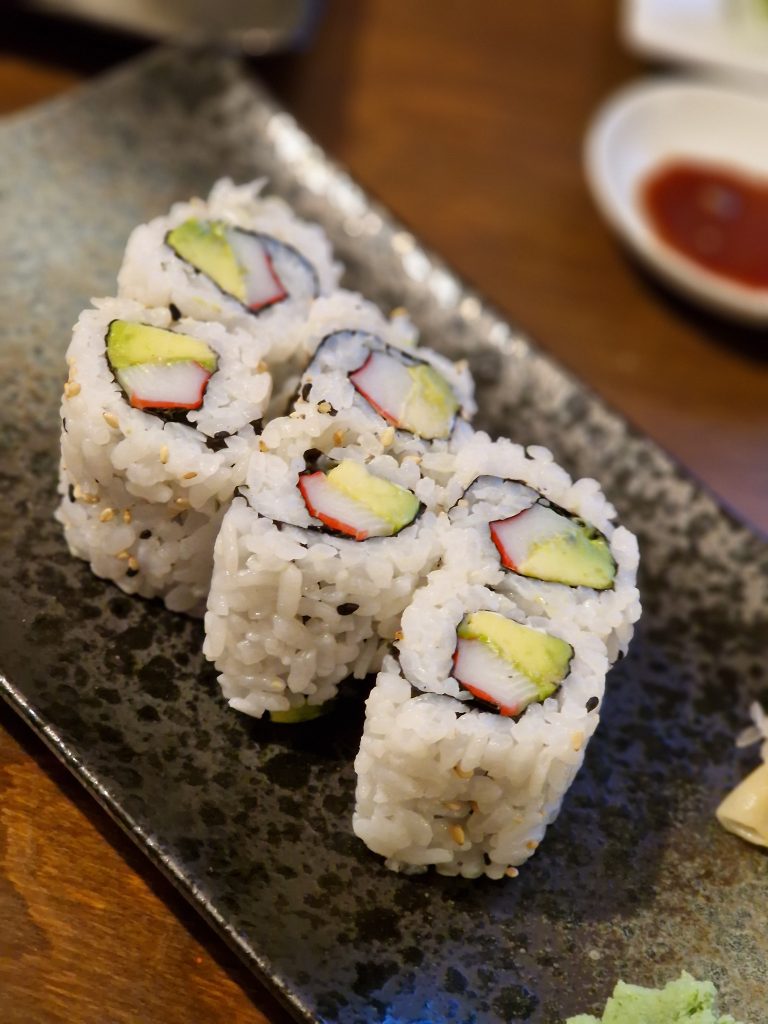 It is always the finishing touches I enjoy, too: the doll's house size bowl for your own soy sauce, the refreshing pickled ginger, and the flame heat of the wasabi. For someone such as myself, who loves tapas, lots of little plates, and grazing boards, enjoying a bit of this and a bit of that, sushi with all its accompaniments is my idea of heaven.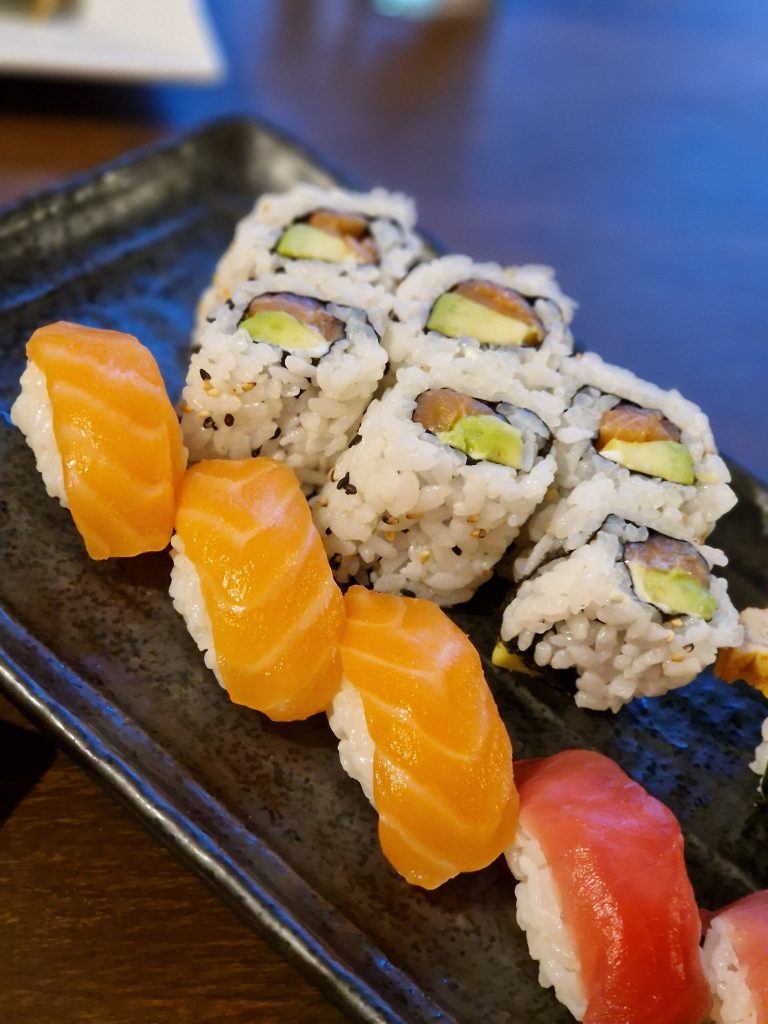 Asked whether we wanted anything else, I quickly ordered another of sesame chicken and yes, I am going to have to get that recipe to make myself at home! A quick internet search shows you can buy Japanese sesame sauce, but I have a feeling that having tried the real thing, made by Taka, I will end up very disappointed.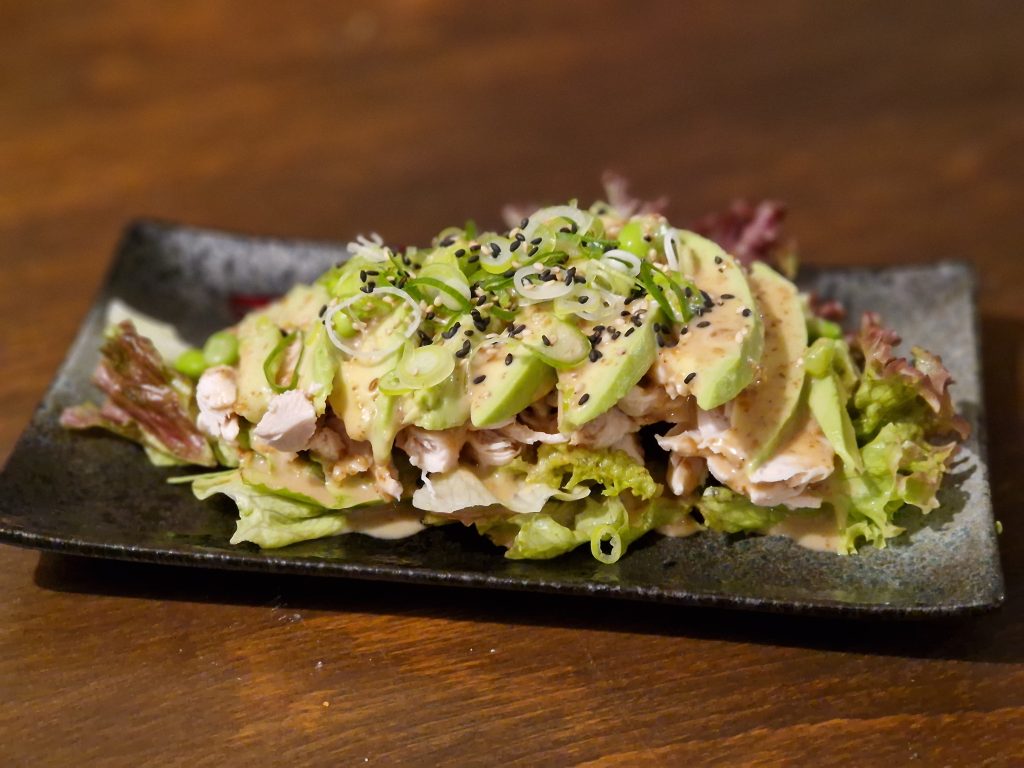 We finished the meal with dessert, and the traditional Japanese Mochi, a delicate desert of raspberry, salted caramel, and passionfruit gelato wrapped in mochi – a Japanese rice cake made with glutinous rice flour, with a chewy texture. The passionfruit mochi is vegan as it is made with coconut milk. They were delicious, with the fruit flavours my favourites.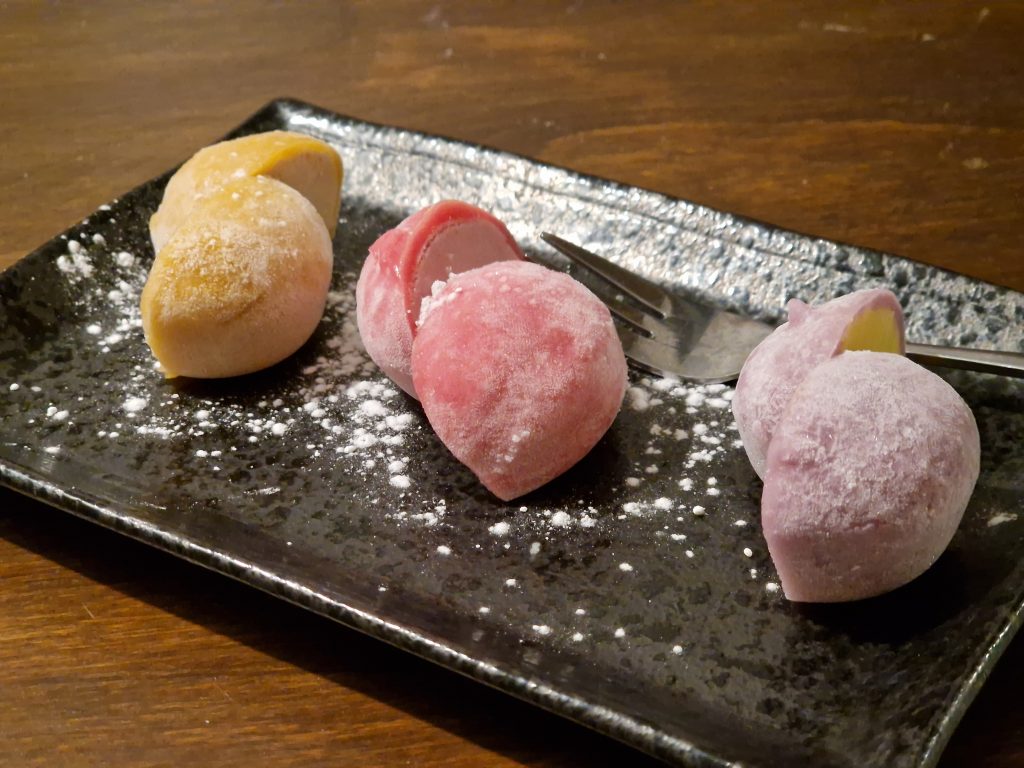 I know I won't leave it so long to return to Momiji, and I can see my ordering takeaway sushi, and three chicken salads, for summer evenings in our garden, bringing a taste of Japan to our own part of Norfolk. But nothing beats going into the restaurant itself – seeing Taka cooking in the kitchen, enjoying the very relaxed vibe, and having the true Momiji experience.
Total bill £94.70: Food £79.50, drinks £15.20. Service not included.
Momiji Japanese Restaurant, London Road, Harleston. Open 5.30-10pm Wednesday and Thursday, and 5.30-11pm Friday and Saturday. Takeaway available during those times. Visit momijijapanese.co.uk to find out more.
For more reviews from The Delicate Diner, click here.