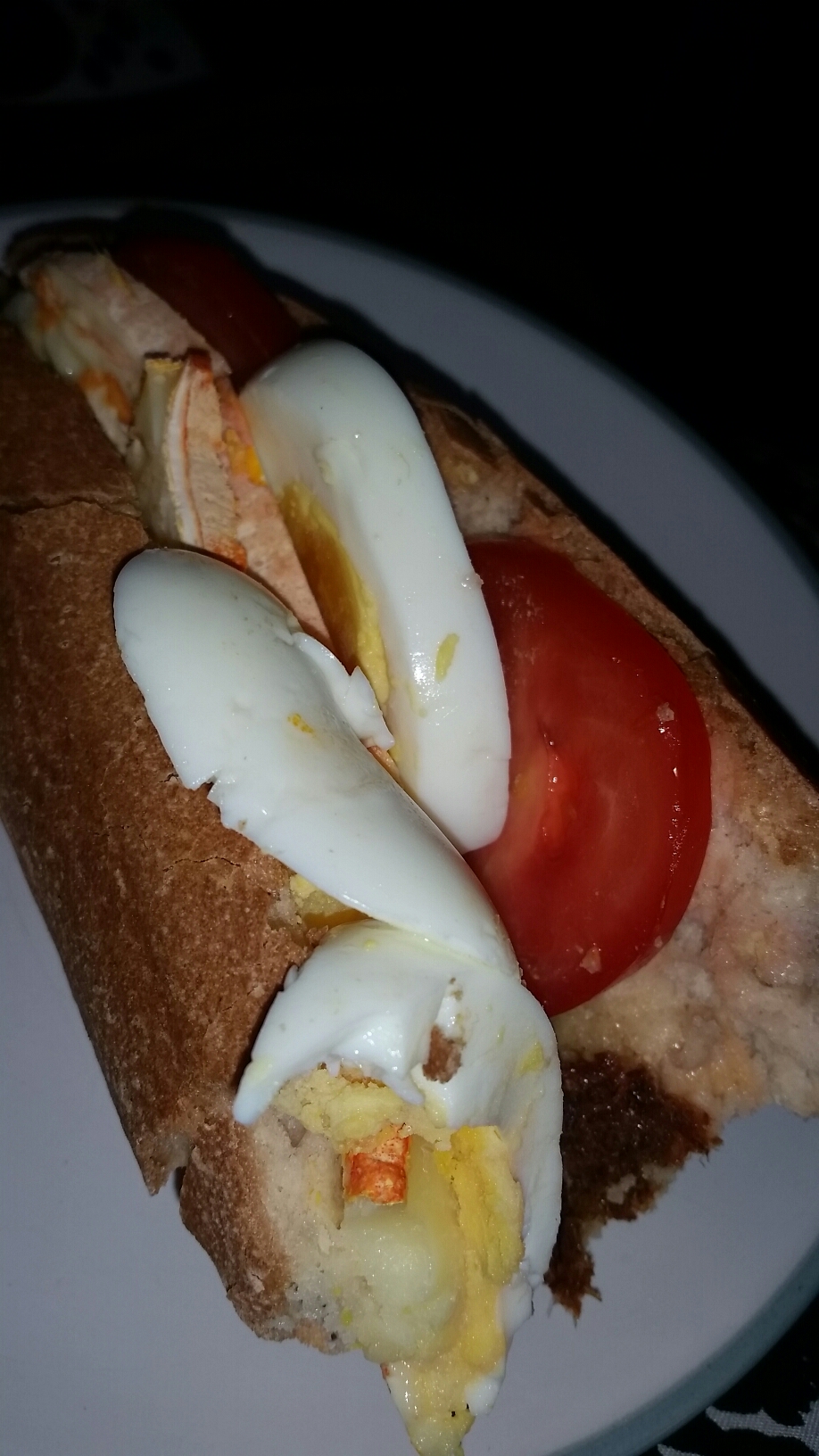 An indulgent Saturday brunch…
Saturday morning. I am feeling a mixture of emotions – tired, anxious, excited, and full of Olympic energy. The sun is shining – as always, too brightly into my window in the morning – and I spend a peaceful half hour reading, the world outside and the birds singing as they encourage their young to take flight.
Autumn is closing in. Already, the milkman is having to use the lights on his truck as he comes hairing down the driveway, waking me. For the last few months, he has been accompanied by the dawn chorus. Now, it is the darkness and just the sound of the wheels crunching on the gravel that go with the clink of the milk bottles.
For now, thankfully, we are still in beautiful August. Long, sunny days, the welcome warmth after a tepid July making my freckles reappear once more. I want to go out today – but it is now 11am. In the back of my mind, I remember that I have a Schars gluten-free baguette, ready to bake. And a plan begins to form…
I make my mum a slice of toast first – dad's homebake and full of gluten. I have to admit, the texture as I hold the slice between my fingers stirs a distance memory flow the days when bread was something that was a normal part of life. Now, it feels like a hurdle every time you go to have some: packaged bread full of rubbish and still looks as if you could eat it a month after it has been opened, or homemade bread that is sublime and delicious for the first few days before it begins to crumble as you slice/toast it.
I first discovered the Schars baguettes when I was in the Middle East of all places, and then Tenerife. Instant love. Crunchy on the outside, soft in the middle, they are the perfect reminder of days gone by. They are even good enough to cut and leave one half, warm it up the next day, and they taste incredibly fresh still.
My local Sainsburys now stocks them so anytime I pass, I always stock up on them. I enjoyed one, shared with my dad, when we came back from the British National Championships but today, the choice of filling was all mine!
Now, for me, if you are going to have a baguette, it has to be loaded. No point in having something that is all bread and no filling. I like the baguette to be full of flavour, and something that you have to grab with both hands and enjoy. There is a lot to be said for American way of wrapping baguettes and the like with foil so that the filling stays in, rather than tumbling out on to the plate/clothing below.
For today's brunch baguette, my filing consisted of:
Kerrygold butter
Syms Pantry smoked bacon jam

Brebistousse D'Argental, a French sheep cheese

A hard-boiled egg, laid in Wales last Thursday night and brought up by a friend the very next day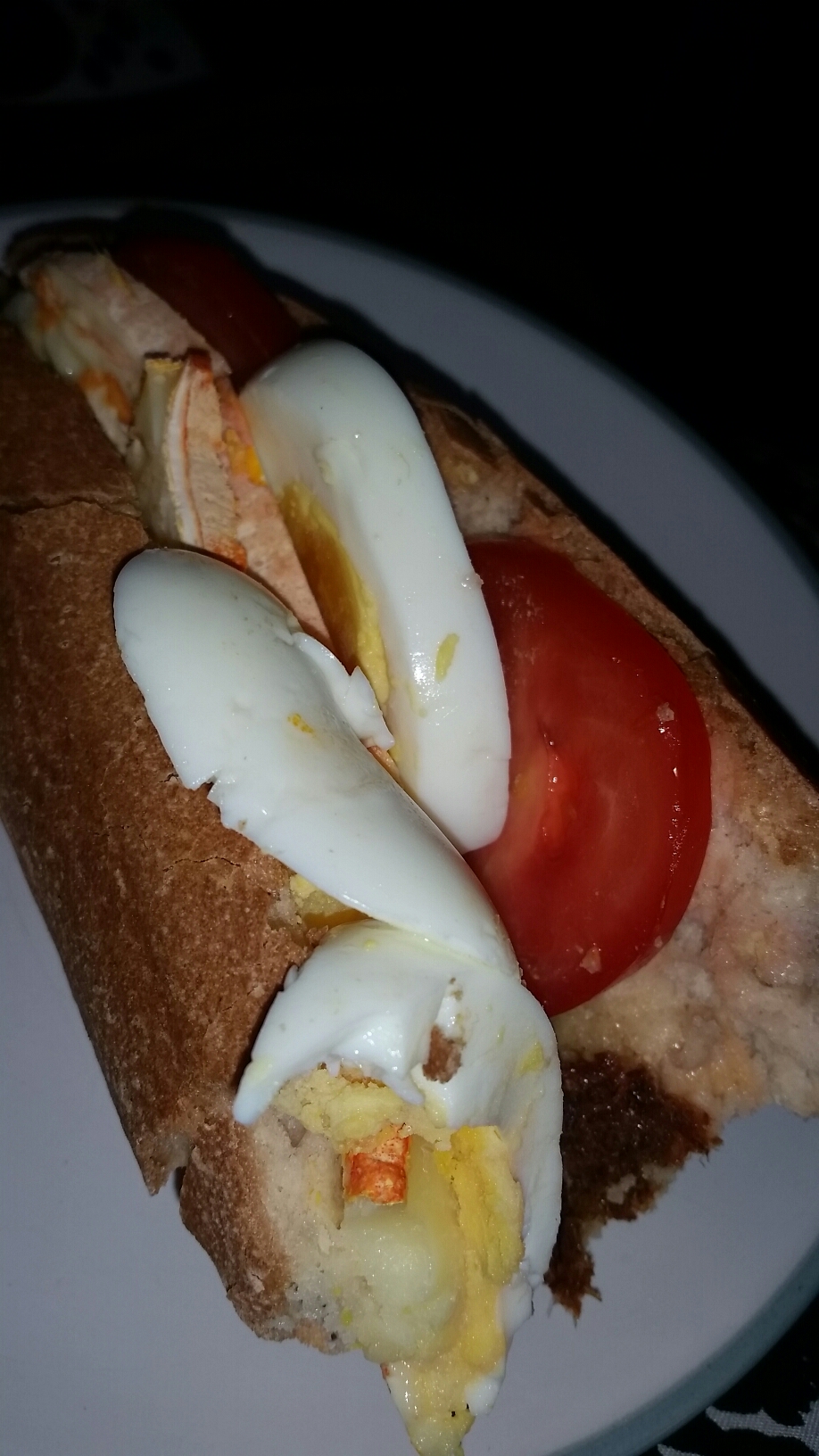 The result? Delicious! The first mouthful had that fantastic crunch that we Delicate Diners miss so much in our food. Then there was the sensation of butter and bacon jam mixed together and dribbling down the chin as you fought not to spill any of the contents. Every mouthful brought a different flavour, a taste of pure indulgence – one that is enjoyed on rare occasions rather than every day.
For now, the sun has come back out from behind its cloud and I need to go and catch up with my Earsham Street friends. I haven't been there for over three weeks, due to being away and then having a big event on last weekend. So I must go and visit, and buy lots of lovely fresh fruit and veg for the days ahead.
Oh – and in case you were wondering how the post-British Nationals baguette turned out…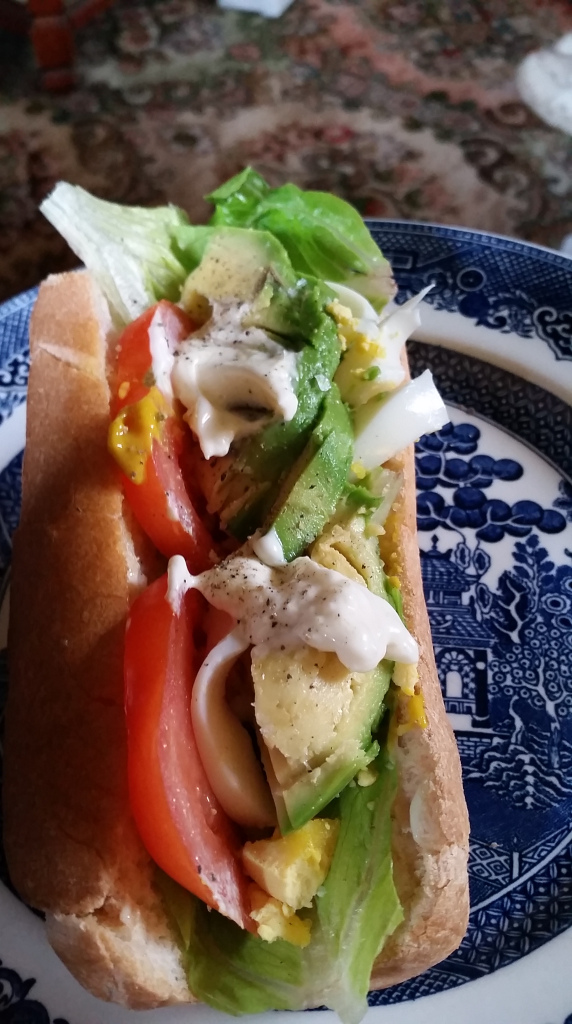 Have a wonderful weekend, my dear Delicate Diners. I will continue to be slightly absent the next few weeks, I am afraid, as I am now working on the first edition of my relaunched publication – The Arabian Breeders' Magazine. Which reminds me, if you like Arabian horses, check out The Romance of the Arabian Horse, my new blog.
Speak soon, Samantha xx