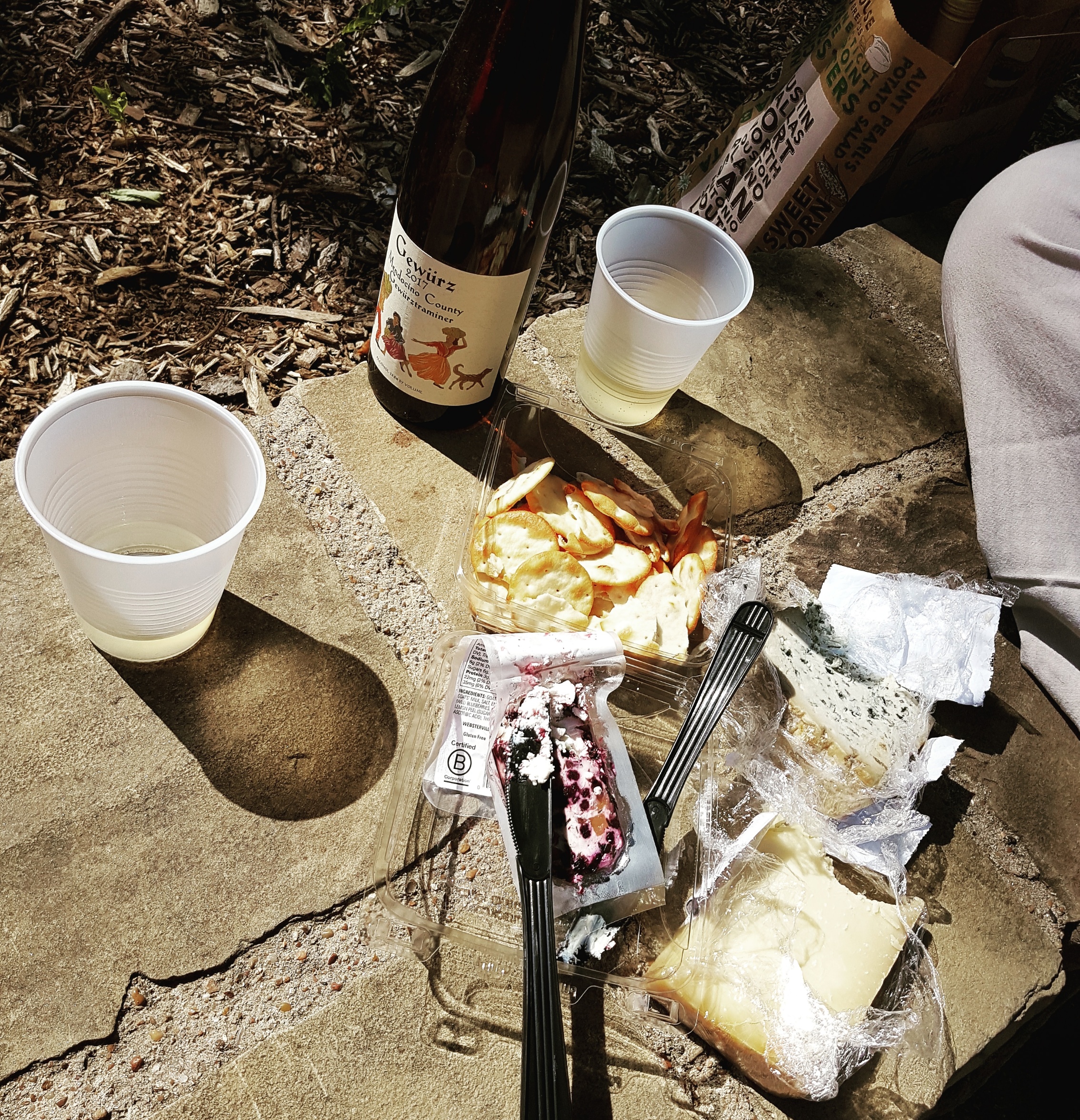 April in America
I love to travel and an incredibly fortunate to be able to do so with my day job. April saw me go to the United States for a trip that took me through Nevada, New Mexico, Texas and Florida. I hope you enjoy my snapshot of some of my foodie highlights.
11 April – en route to Heathrow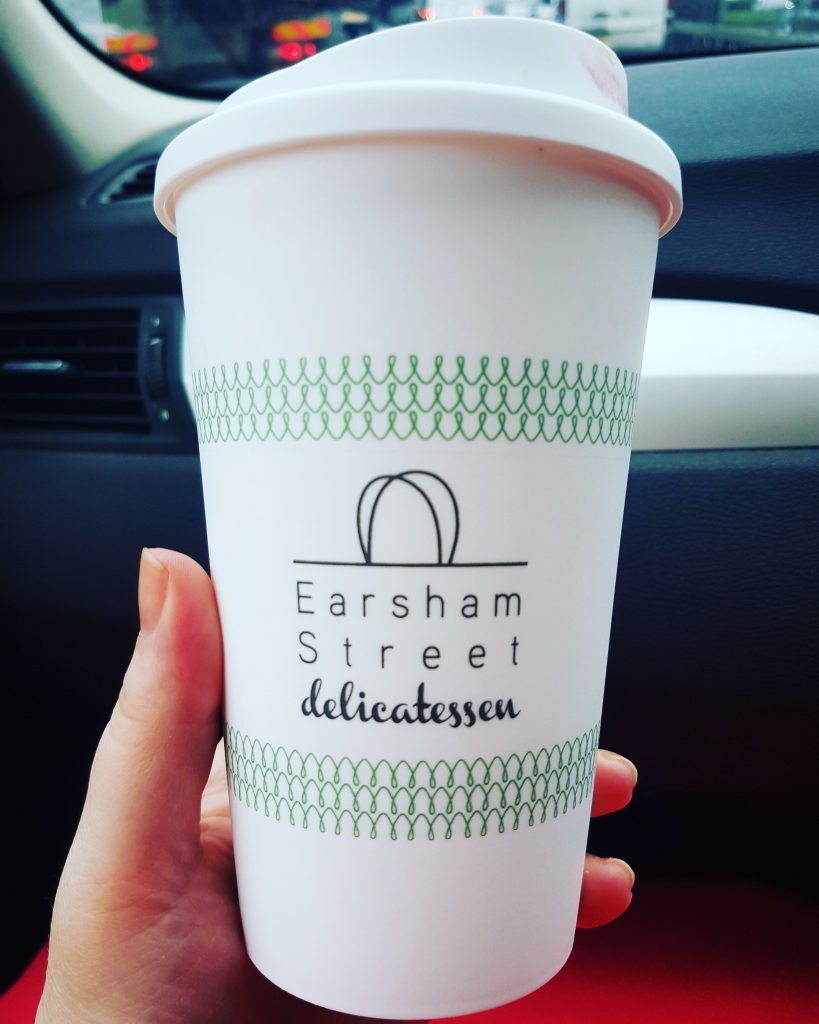 On my way to Heathrow with the essential travel equipment – my reusable cup from Earsham Street Deli in Bungay. I cannot start the day without at least two pints of peppermint tea, and with the early start for my flight, I always make sure I grab and go with this cup. There are so many on the market as we try to avoid the single-use plastics, but this cup is streets ahead in my opinion.
16 April – en route to New Mexico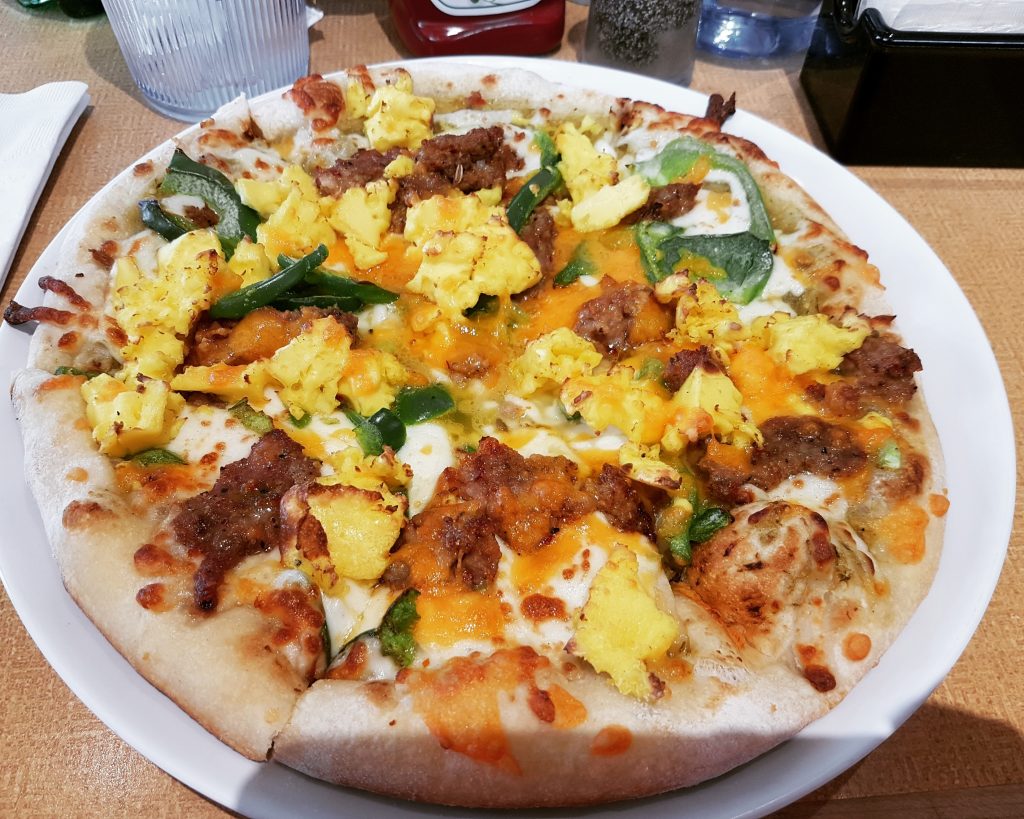 Flying from Las Vegas to Albuquerque, I needed breakfast at McCarran Vale Airport. Nothing appealed so I decided to go mad and try a Santa Fe pizza – purely based as I was on my way to spend the night in Santa Fe with friends! The pizza came with scrambled egg atop, and it really as not all that pleasant. I ate the egg and peppers, and left the rest. It is always good to experience these things, but this was just too much.
16 April – welcome to Santa Fe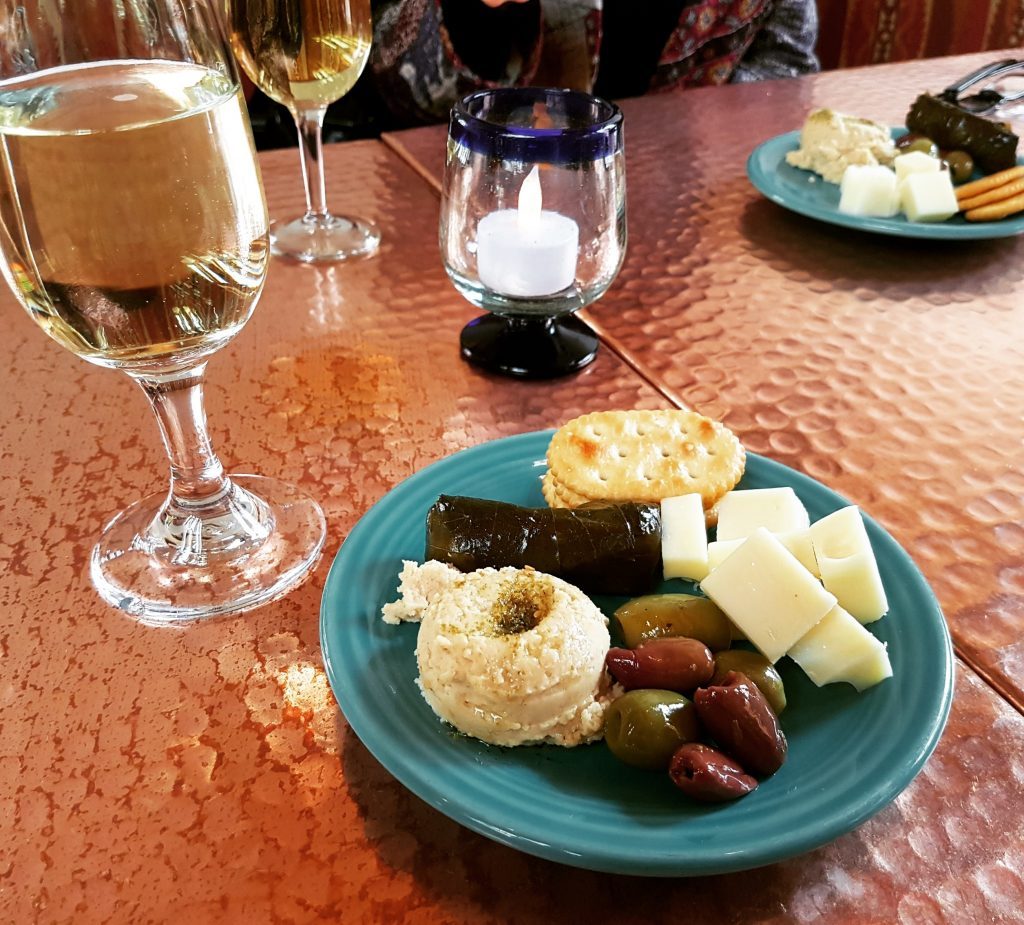 One thing that I just love about so many of the small hotels across the United States is that they do a cocktail social hour. Wine, cocktails, and nibbles, all provided for you to enjoy as you relax into your surroundings, generally offered just for the price of a tip.
My friends booked us into a charming adobe-style hotel in Santa Fe and we arrived in time for wine arrived in time for wine and nibbles. The wine – crisp, cool, and a great example of the understated brilliance of American wines – and a vibrant selection of cheese, hummus, olives, and other delights. What better way to welcome travellers to your establishment? I love it!
17 April – happiness is…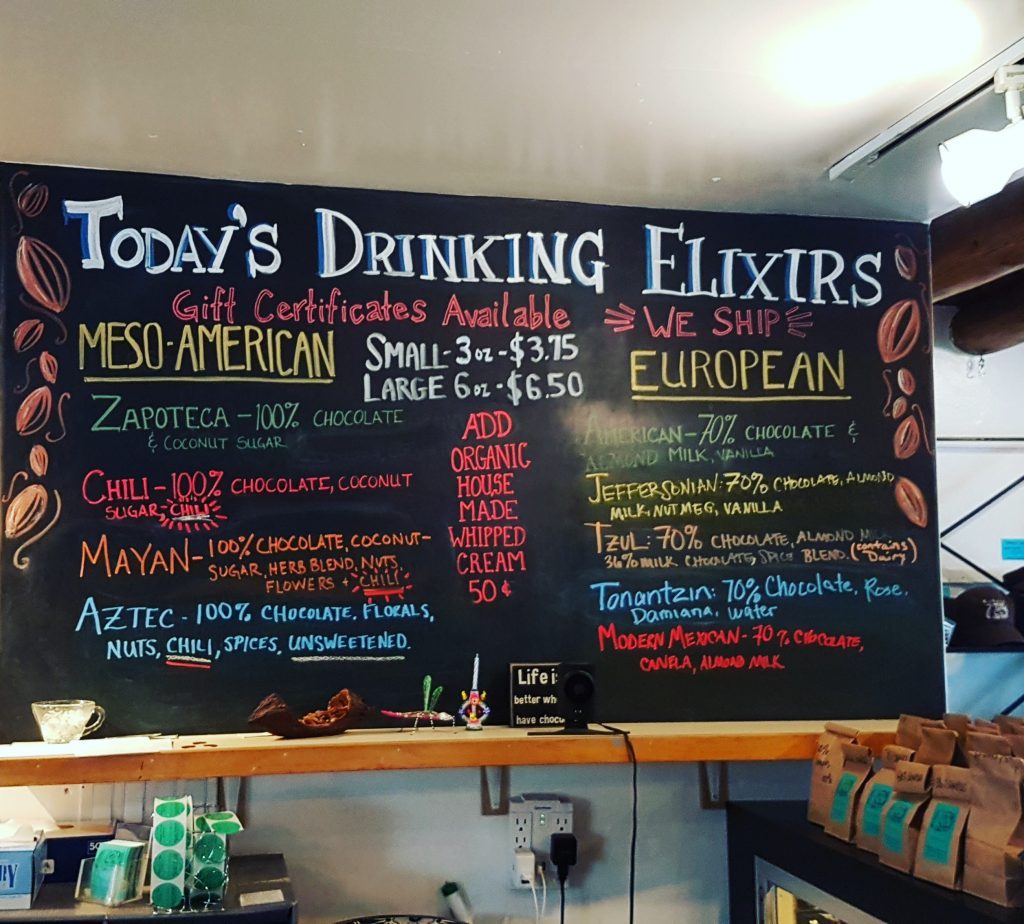 Happiness is.. Visiting Kakawa Chocolate House in Santa Fe before departing to your friends house. You can try all the hot chocolates before you buy – such a treat – and this little liquid cup of cocoa gold was amazing. For those wondering, I went for American – the Aztec was amazing but so powerful!
21 April – arriving into Dallas Fort Worth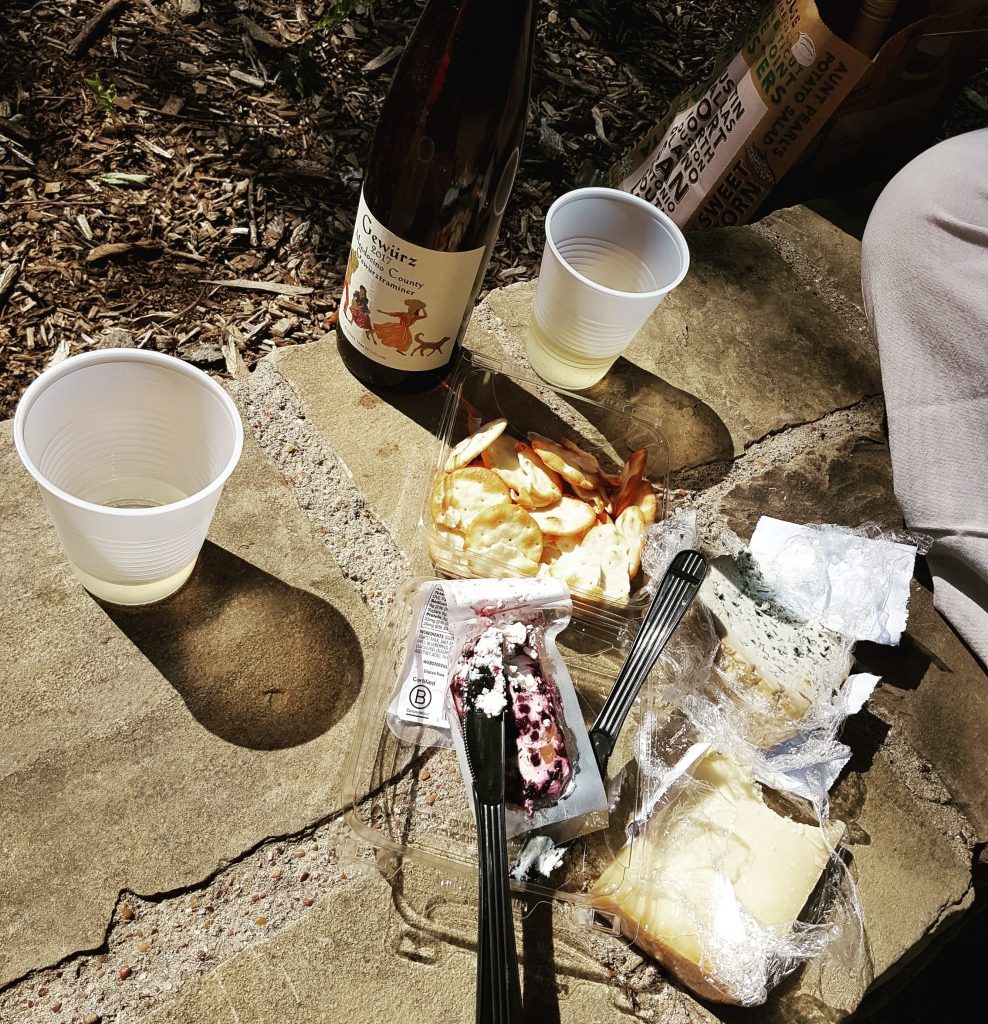 Happiness is… Pt II! This was the perfect welcome to Texas, arriving and being taken to an incredible supermarket to purchase some wine and cheese to enjoy in the beautiful sunshine of the Fort Worth Botanical Rose Garden. We managed to find one of my favourite cheeses – goat cheese wrapped in blueberries. That, with some amazing Gewurztraminer, made for yet another perfect arrival to another city. Fabulous!
And, even more fabulous, was the sign outside the supermarket. I know a few people who would like one of these…!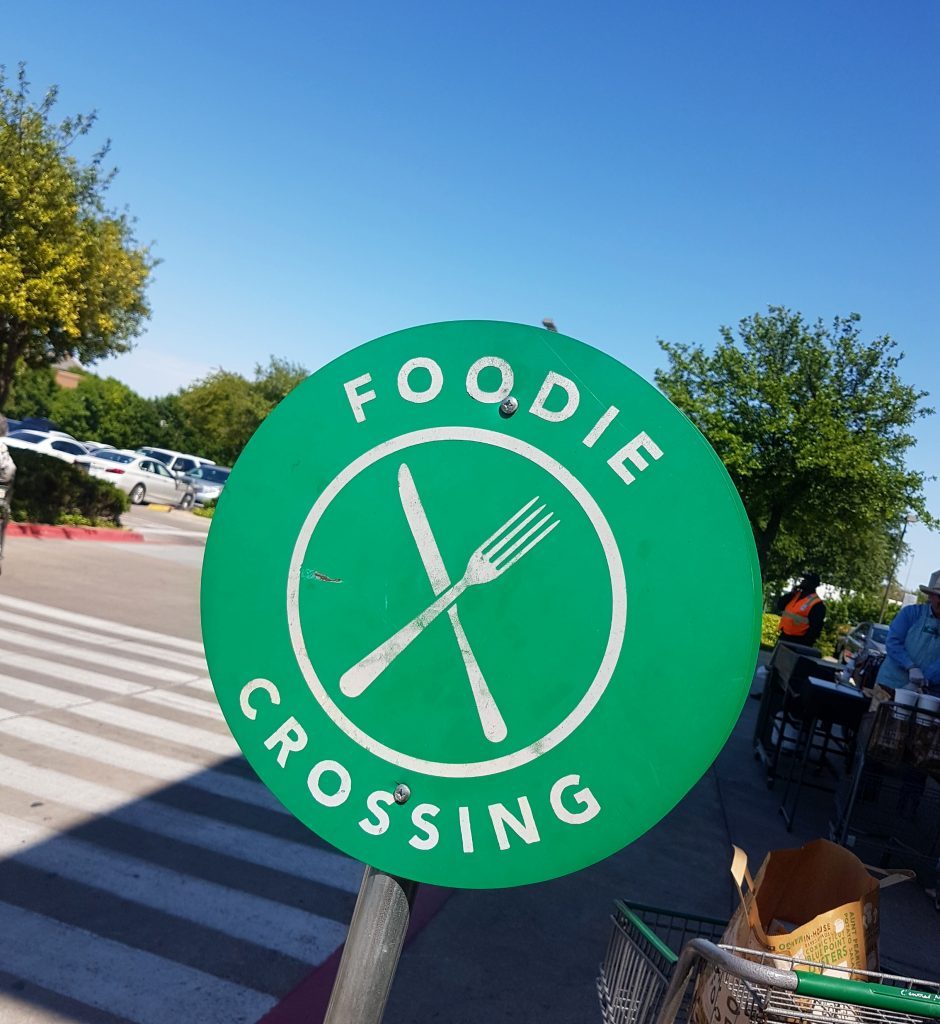 23 April – the Little Czech Bakery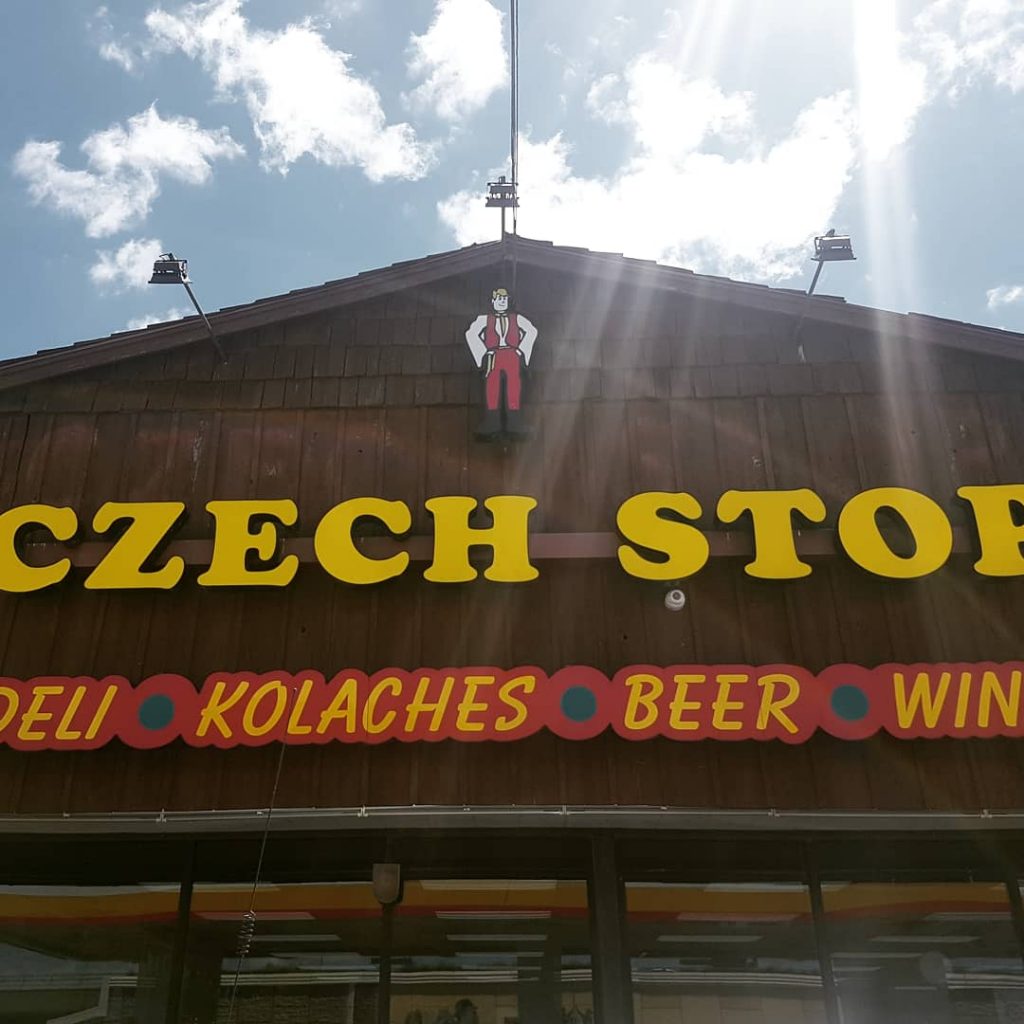 Oh, hello kolaches! What an introduction I had… My friend and I were en route to a farm and he insisted that we stop for kolaches. Kolac-what? He was insistent, and as soon as we arrived, it was obvious why! The queues were around the block almost, and we patiently awaited our turn.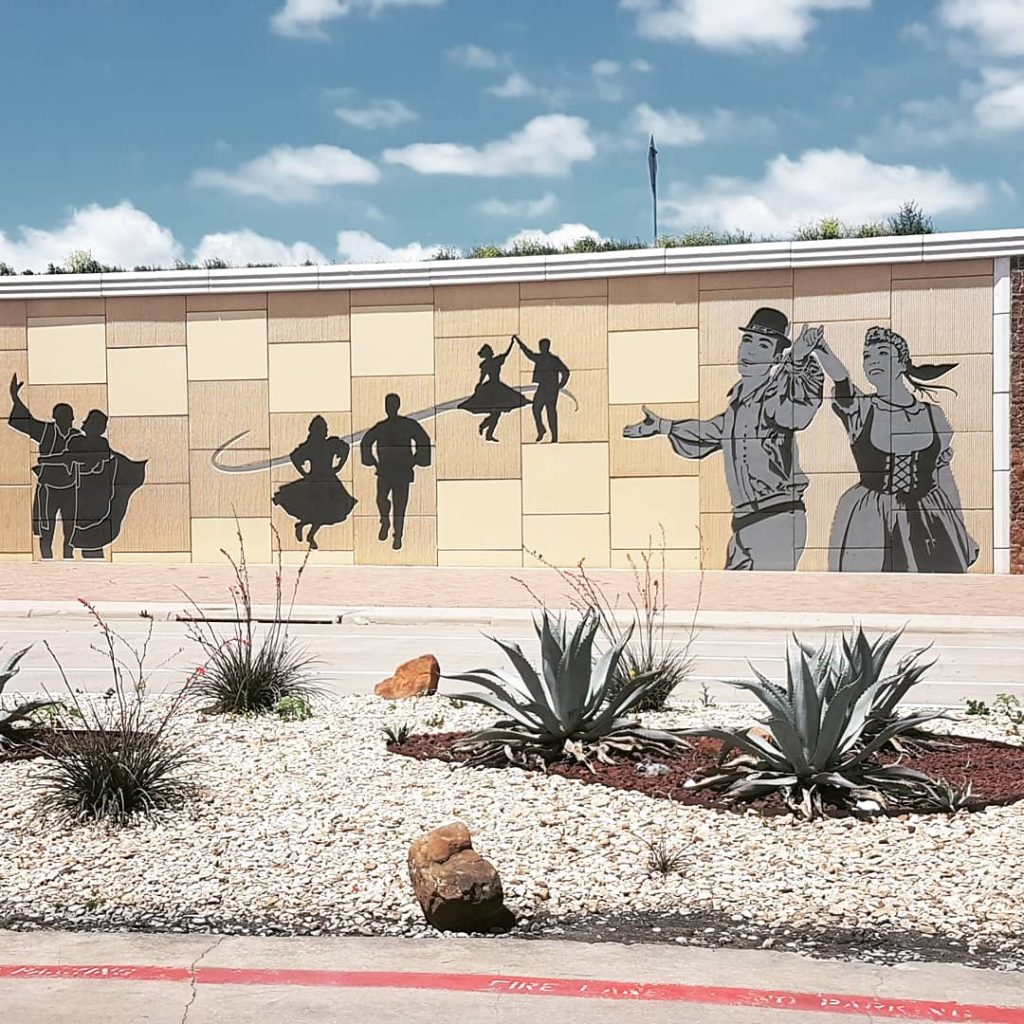 Kolaches are delicious Czech pastries filled with meat or fruit, both with cheese if you wished. Found at The Czech Stop, part of a freeway service station, the queue was around 20 minutes long and it was easy to see why. These pastries are light, fluffy, and incredibly delicious!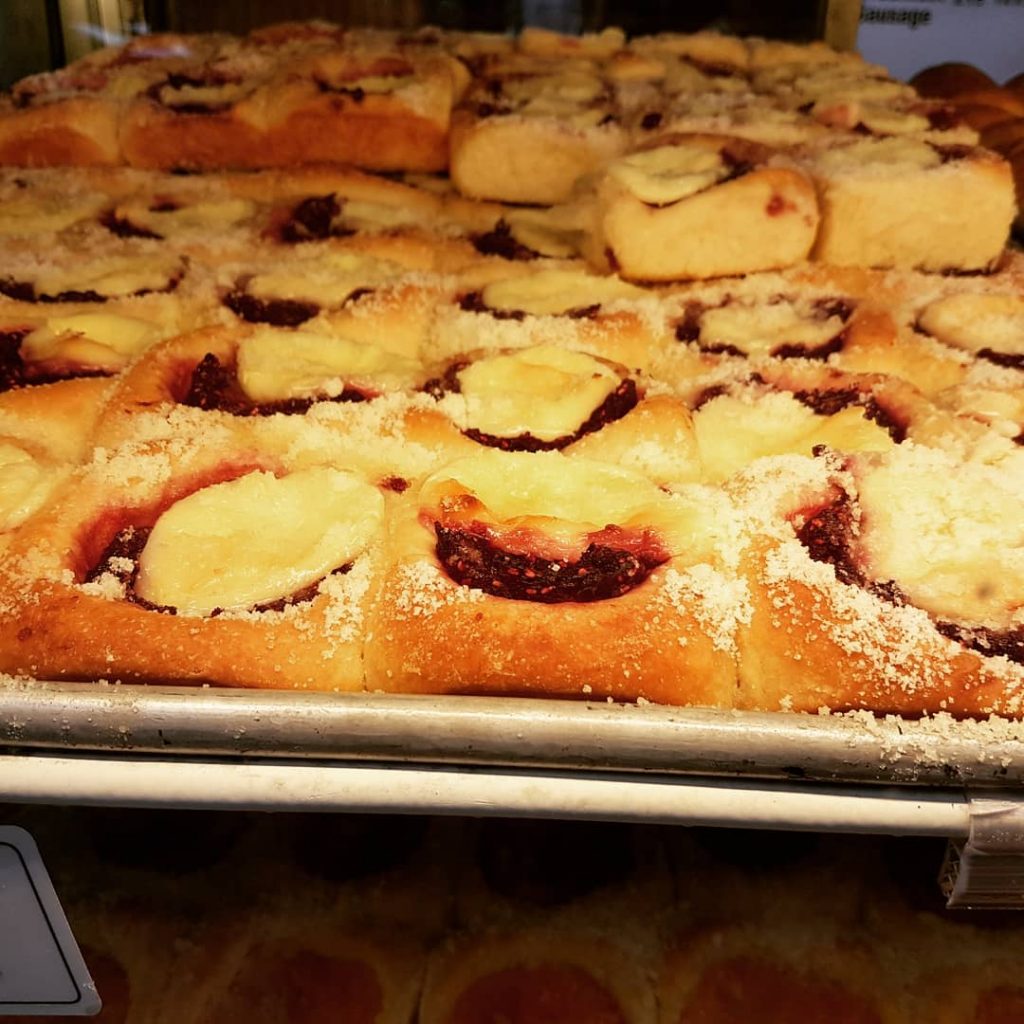 I enjoyed a hot sausage and cheese kolache – so, so good! – and then an apricot one. This absolutely gem of a food court serves kolaches 24 hours a day, and is found just north of Waco. Totally delicious!
24 April – last night in Fort Worth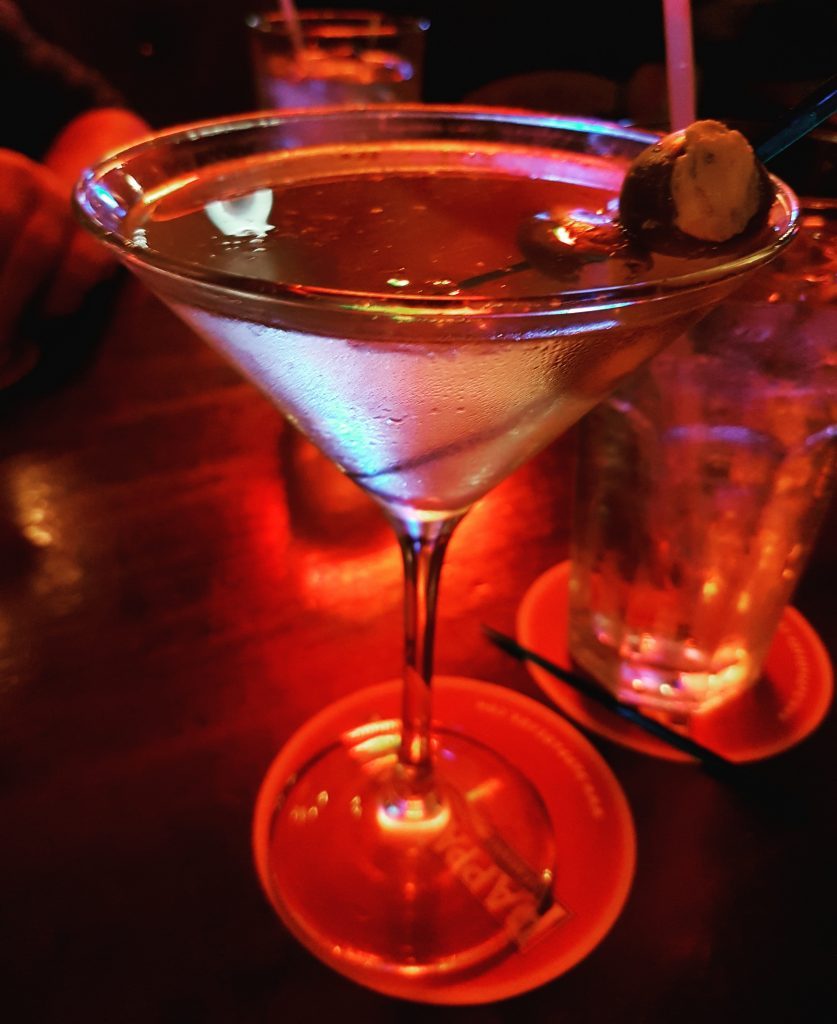 My last night in Fort Worth saw me enjoying fantastic dirty filthy martinis in Pappadeaux. I was in Scottsdale, Arizona, many moons ago when I was introduced to a dirty martini, and the States remains the best place to enjoy this cocktail in my opinion.
My friend took me to Pappadeaux, a superb Italian restaurant, for my last night, and there I enjoyed the best martini I have had on this trip so far, and accompanied by seriously good freshly-stuffed blue cheese olives. The perfect way to say au revoir to this fabulous city.
25 April – tiramisu at Cafe BarBosso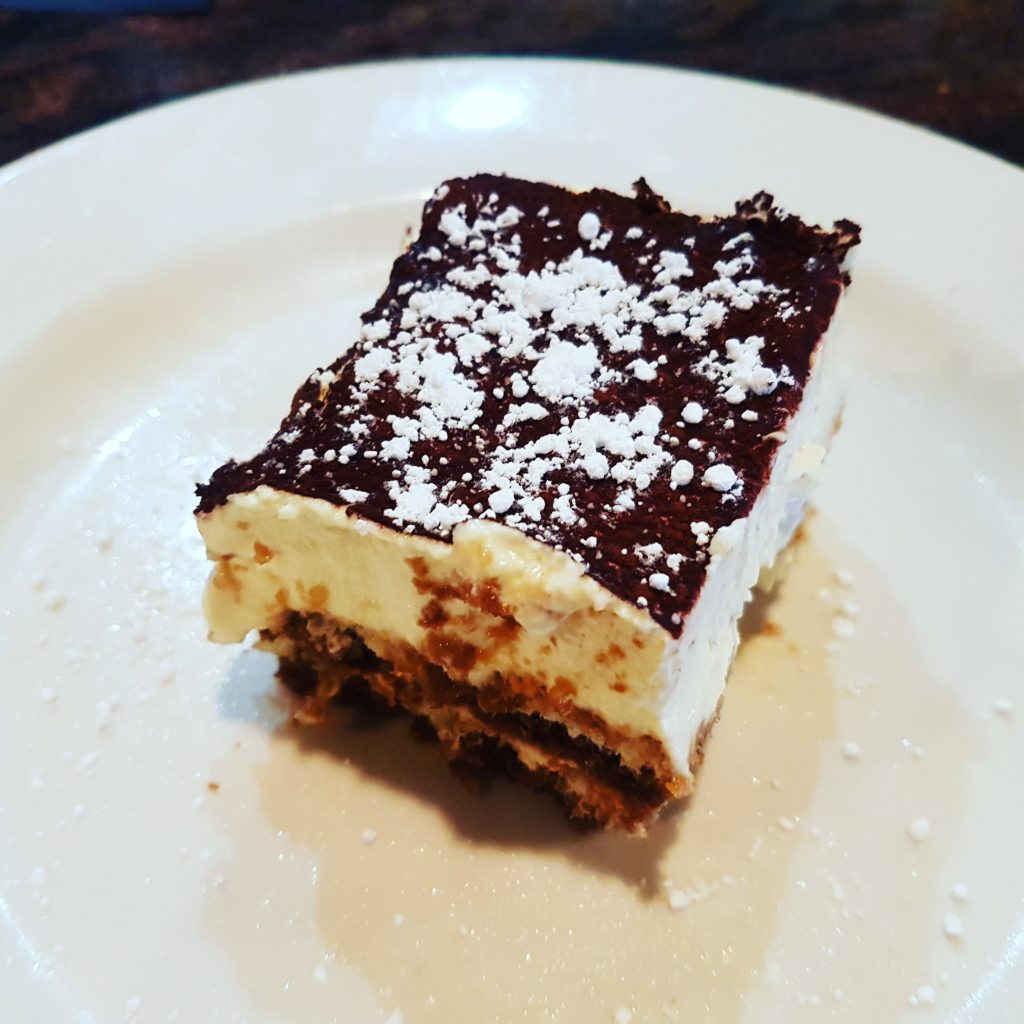 Sarasota, Florida, was the last leg of my trip, and I just had to go to Cafe BarBosso with my friends. They first took me there last January, and their tiramisu converted me from a hater to a lover! This is a restaurant with a rich history, and I suggest that you look it up of you are ever in the area.
27 April – home again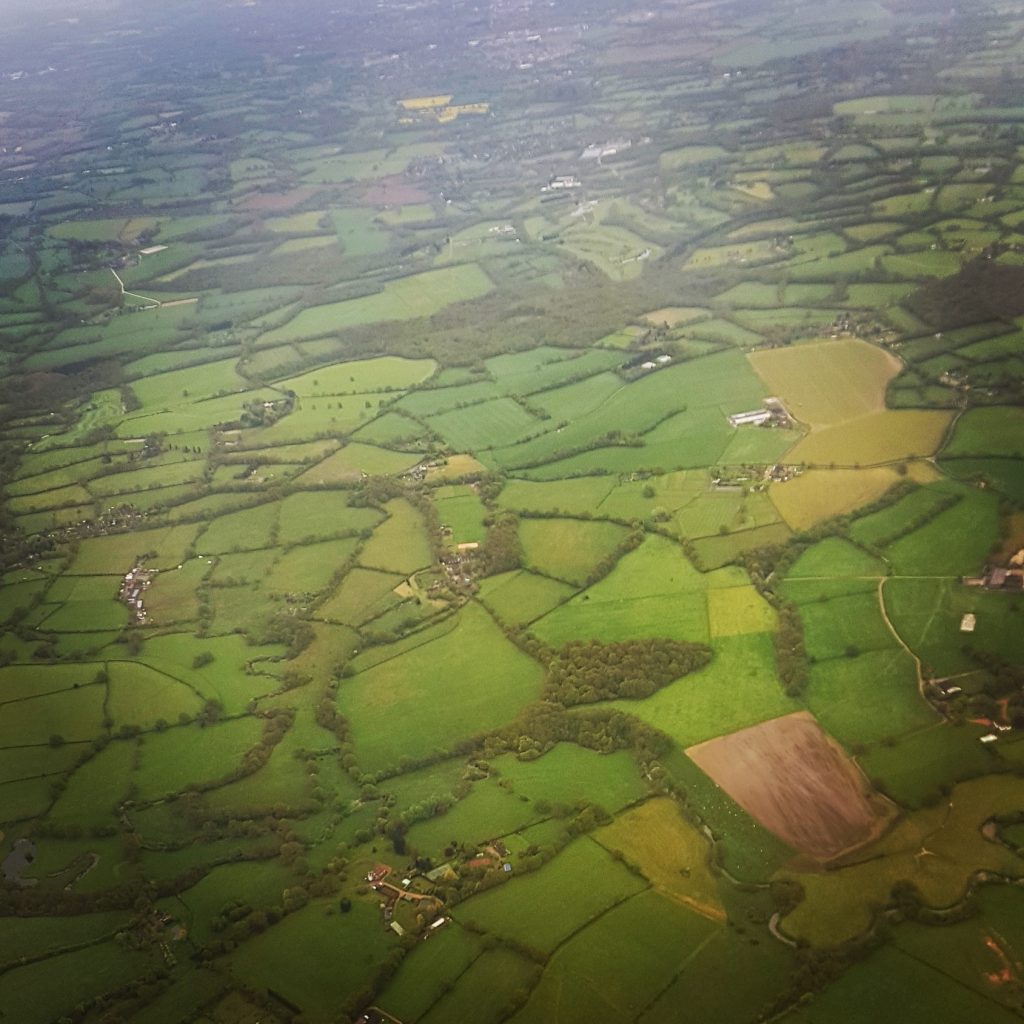 After 17 days away, I finally flew back to London. There truly is no place like home.