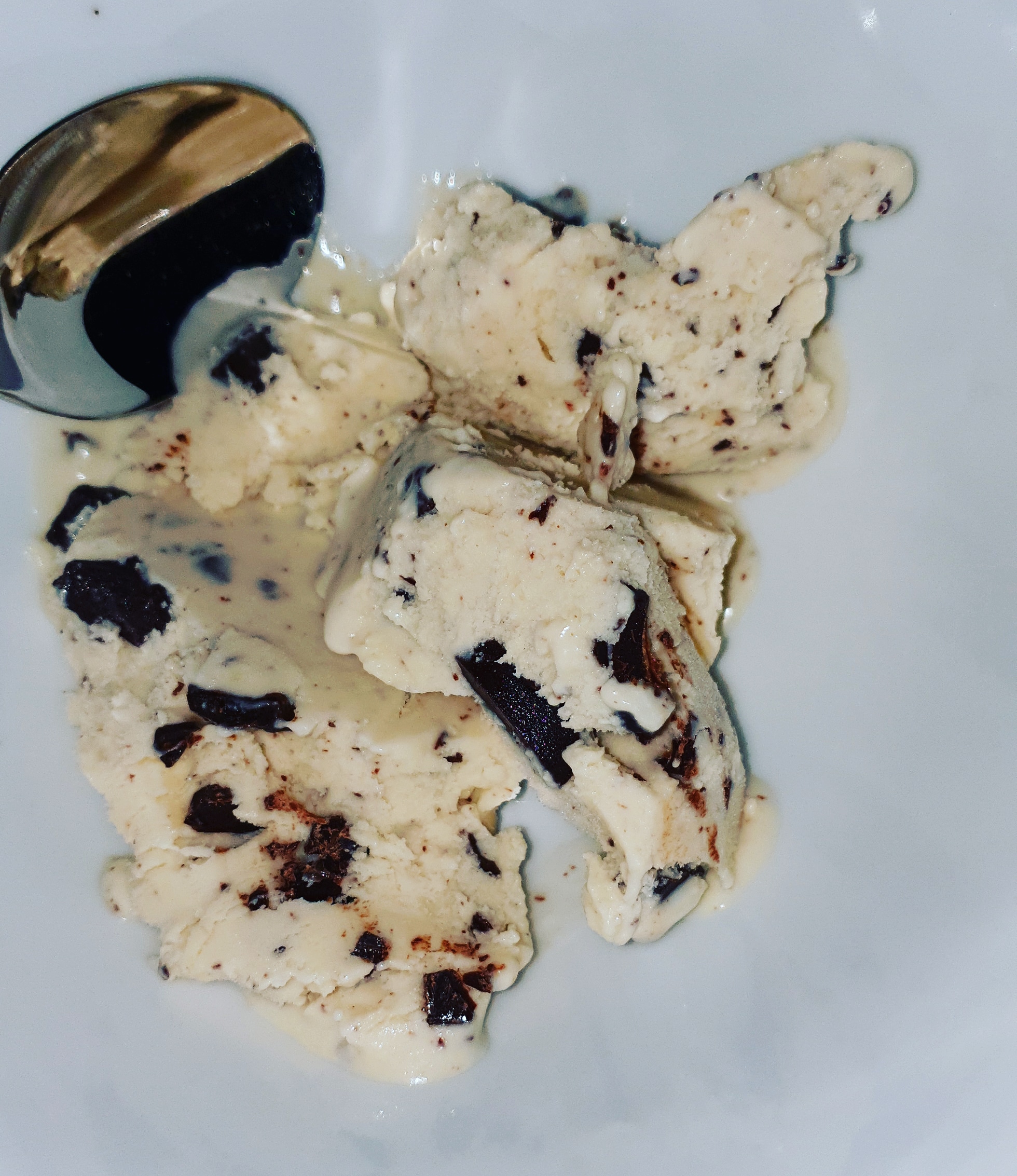 Lactose-free mint choc chip ice cream
My favourite ice cream as a child was, without fail, mint choc chip. The lurid green ice flecked with chocolate pieces, it was the stuff of dreams and, no doubt, started what remains a life-long obsession with chocolate and mint flavours together. From the punch Bendick's Bittermint to the easy going After Eight, combine those flavours together and I am a happy girl.
However, being intolerant to lactose means that I can no longer grab a mint choc chip cornetto or, even crunchier, a slice or two of Vienetta for a creamy, frozen, choccie-mint treat. And that could only mean one thing – time to make my own!
I frequently use goat milk for my homemade ice creams, but be warned – not all goat milks are equal! I recommend Waitrose full fat goat milk as the best, most neutral goat milk on the market. So, armed with milk and cream, I set about making my own lactose-free mint choc chip ice cream!
Having infused the custard base with mint for a few hours, I put the ice cream mixture into the churner and, as it was beginning to set, I added roughly chopped dark sea salt chocolate from Earsham Street Deli and once setting, put it in a tub in the freezer. I decided against the green food colouring, although I may yet be tempted to play with colour!
The result? A super fresh and minty ice cream full of dark chocolate crunch. The ice cream itself was creamy and smooth, and it was utterly delicious. It has quickly become a firm family favourite, and I know I shall be making more of this grown-up version of a childhood delight.