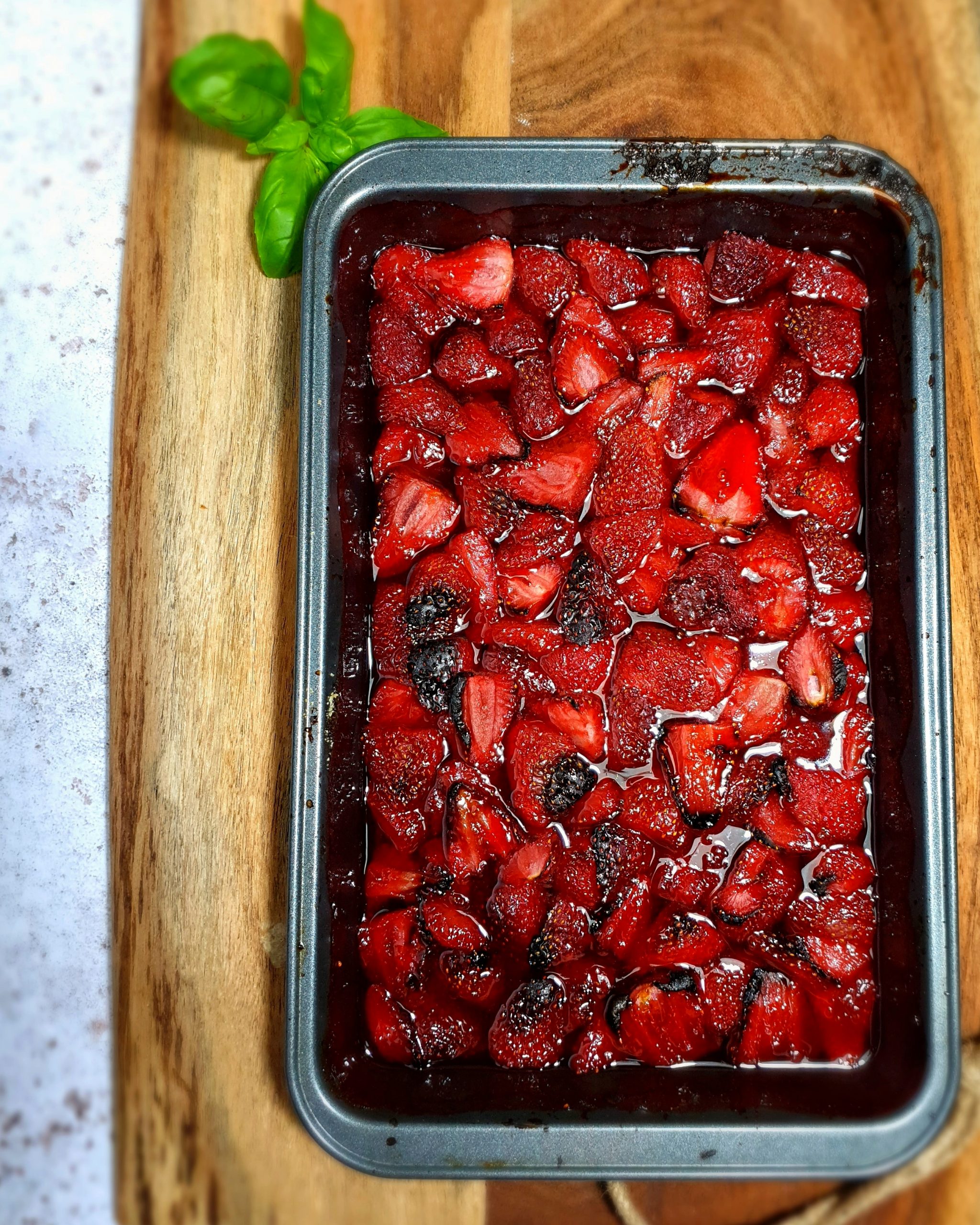 Roasted strawberries & the Brasted's Bramble
I shall let you into my new little secret – an absolute delight and my new guilty pleasure. Roasted strawberries. And I am sharing them here with a beautiful weekend cocktail sent to me by my friends at Brasted's – their signature Brasted's Bramble.
The roasted strawberries first… I mentioned them to a friend yesterday , and she was surprised, saying that she has never thought of roasting them. "Do," I replied. "They are amazing."
Not only are they amazing, they are simple and delicious, and such a good way to use up strawberries that are, perhaps, a little bit past it. Once cooked, simply allow them to call and put them in a sterilised jar to enjoy during the week. My guilty pleasure is these strawberries atop fresh raw Jersey milk Skyr-style yoghurt, with some toasted oat flakes. Simply stunning – and ridiculously simple! This dish is inspired by the semifreddo recipe in the current Waitrose Food magazine – a delight that is happily sitting in the freezer for a sunny day such as today.
To make:
Preheat your oven to 180˚C (gas mark 4)
Have a roasting dish to hand
Take your strawberries, hull them and half them, depending on the size
Put the strawberries into the roasting dish
Sprinkle over golden caster sugar to taste
Squeeze half a lemon over
Stir
Roast for 22-25 minutes
Allow to cool
Jar & keep in the fridge
Enjoy as required
It is that simple, it is almost criminal to call this a recipe! The result is a thick liquor from the berries with soft, roasted fruit that catches in places (heaven), and just sweet enough if you get the balance right. I made a batch last weekend – and then had to make another batch straight away as they are just so, so good.
You can add herbs to the strawberries as well – anything from fresh bay to thyme to basil will all add a subtle flavour and enhance the natural fresh nature of the strawberries. Lemon verbena would also be amazing. I would avoid the lavender route, however… And, of course, black pepper and strawberries are a match made in heaven, as can be a touch of balsamic.
So, what are you waiting for? We all over-order strawberries at this time of year, and this is a perfect way to enjoy them when they have become too tired to be served fresh in a bowl with some cream. This really is the perfect treat.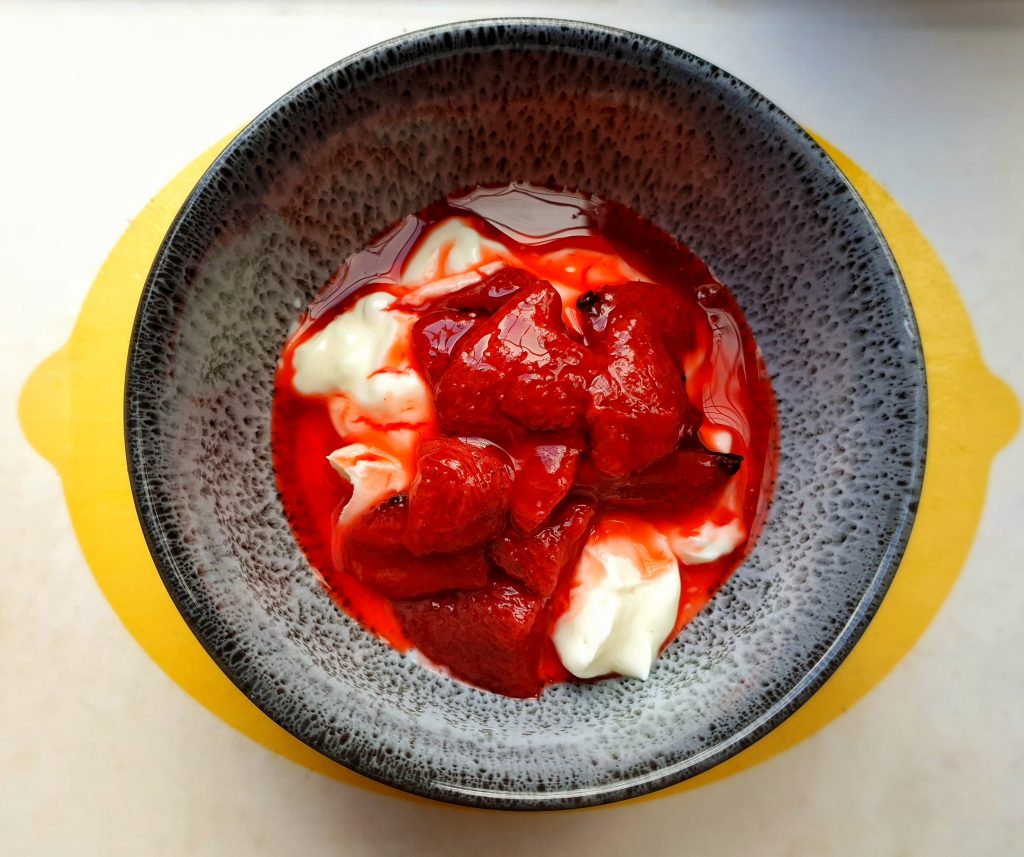 The Brasted's Bramble
This is Brasted's iconic signature cocktail and they sent me the recipe for sharing with my readers so that you, too, can enjoy a complete and utter taste of Brasted's at home. And, it would go beautifully with my roasted strawberries, with some mascarpone and cream whipped together on the side.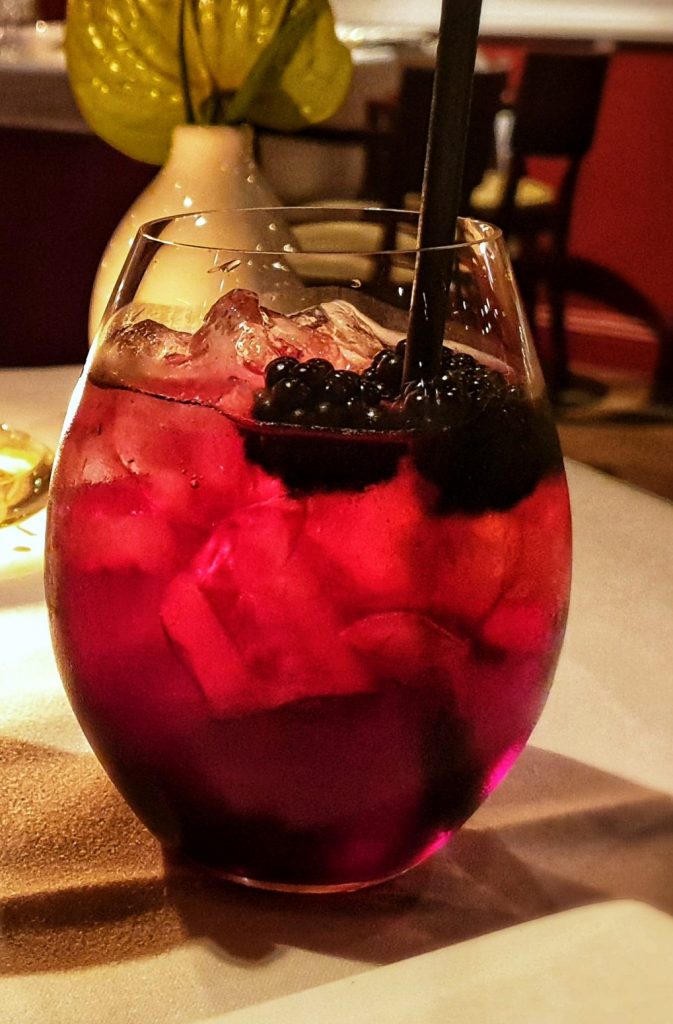 To make:
35ml Gin of your choice – they recommend Tanqueray!
15ml Creme de Mure
4 blackberries
1 white sugar cube
10ml lemon Juice
Fill a rocks tumbler half full of ice
In a cocktail shaker, muddle the blackberries and sugar cube
Add lemon juice, creme de mure and gin & muddle again
Add ice from the chilled glass to the shaker and shake well
Pour into the rocks tumbler and finish with a splash of water and top up with ice
Garnish with lemon and a blackberry
Enjoy!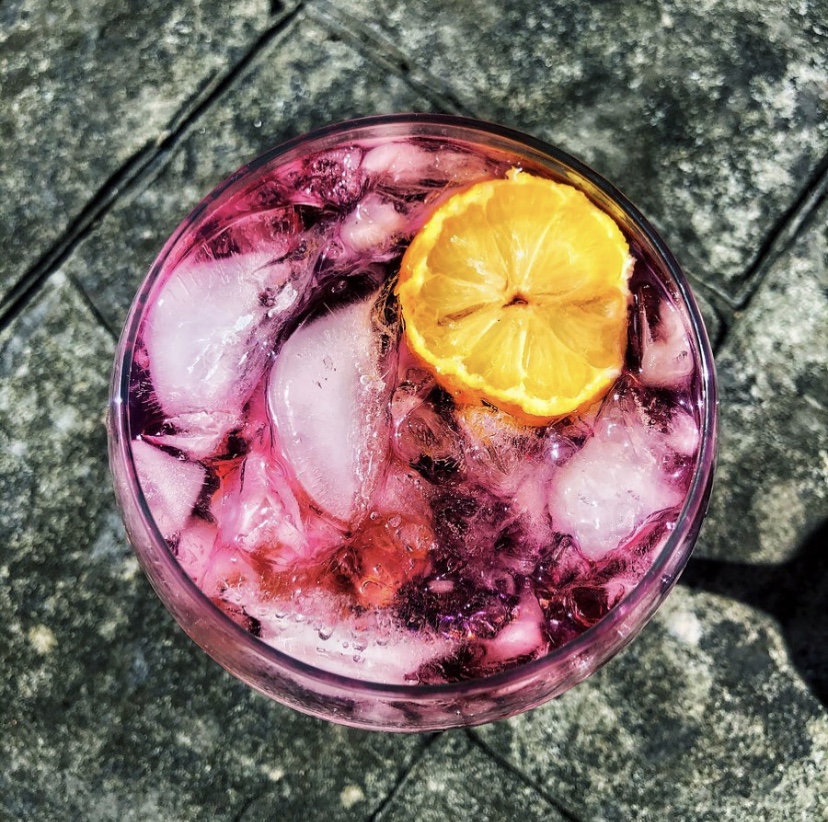 So there, you have it – a perfect weekend pairing of strawberries and cocktails. Have fun making and savouring them!