The Norfolk Foodie – Anna & Hugo Stevenson
The Norfolk foodie scene is not just about chefs and producers – it is also about those people who work hard to showcase the best of what the county can do, and the people in my third interview for The Norfolk Foodie series personify this. Anna and Hugo Stevenson have been at the heart of the food and drink scene in the region for 15 years, and it was a pleasure to talk to them not just about their love for all things foodie in Norfolk, but also their clear passion for those who live here.
"The Norfolk food and drink scene is so special – it is such a lovely community, and everyone is so supportive," smiles Anna when I quiz the couple on what they love about being part of this amazing and special part of Norfolk culture. "And as a county, it is so diverse, with everything from fishing and agriculture to the amazing vineyards producing world-class wines. The people within Norfolk are so creative when it comes to making the most of their amazing produce, and we are honoured to be part of this."
Indeed, Anna and Hugo are very much at the heart of the amazing community that we have here in Norfolk, with Anna being a true Norwich girl and Hugo born just over the border near Bury St Edmunds, in a charming village called Cowlinge; however, he truly considers himself to be a Norfolk boy, saying that he just happened to be born the other side of county line. Their separate paths led to London, with Anna working as the Sales and Marketing Co-ordinator at the Dorchester Hotel while Hugo worked in the fine art/antique world as a specialist in 18th and 19th century English watercolours and drawings. It was in London that the couple met, back in 1997, but they didn't get together until 2001 when Anna returned from working in Los Angeles – as Elizabeth Hurley's PA no less! Now a couple, they moved to Linton in Cambridge, of Alan Partridge fame, before returning to Norfolk in 2005 to be near Anna's mum and dad.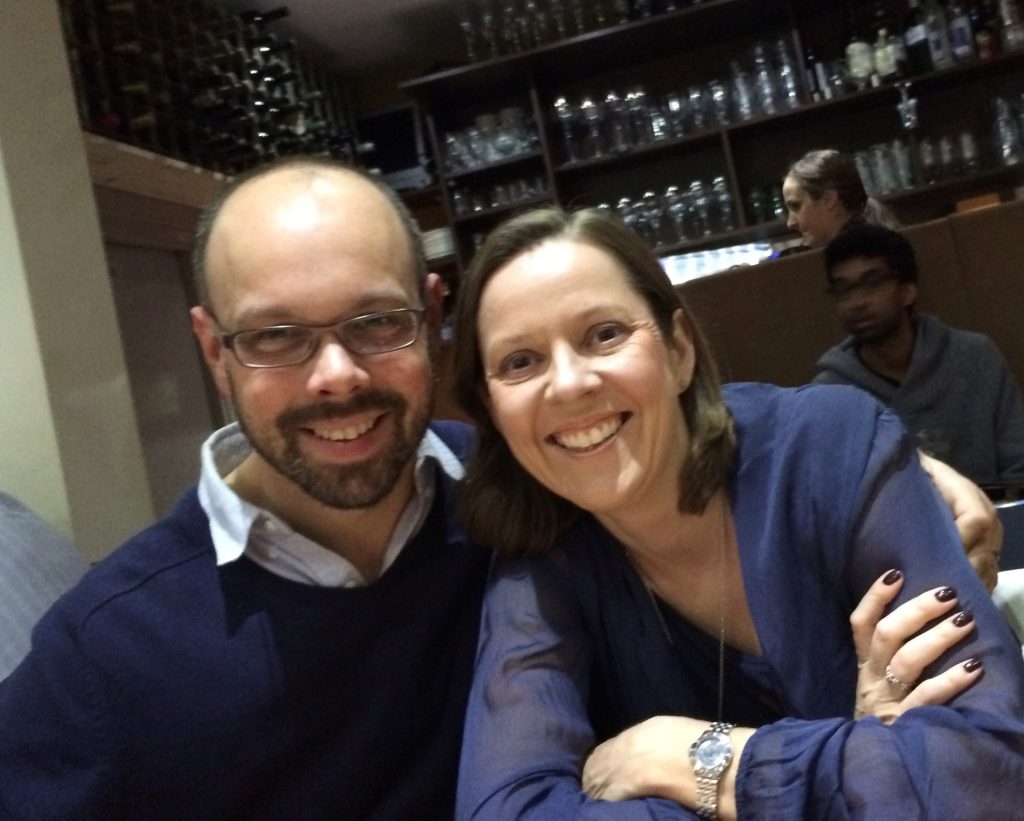 Having returned to Norfolk, Anna continued working with in the hotel industry as the Business Development Manager for the Holiday Inn, something she did for two years before moving to Barnham Broom and Bedford Lodge Hotels as Business Development Manager. Hugo, meanwhile, continued to work in the art world, commuting to London from Norwich every day. By now, the couple were married and their first son, Jacob, was born in October 2006 and Benji followed in January 2009.
"It was while I was pregnant with Benji in 2008 that I set up my own business, Stevenson Consulting," explains Anna. "I left the hotel industry to spend some quality time with Jacob and Hugo, who was by now a stay-at-home dad, before our second child arrived. I was approached by a number of contacts about doing some freelance work, and Stevenson Consulting just seemed to take off from there. I do remember the day Benji was born; I worked until 6pm, had Benji, and was working again the following day. I never took maternity leave with Benji, so the time we have just had in lockdown [Benji is now back at school] has been my maternity leave instead!
All along, Anna and Hugo, had a shared passion, one that led them to purchasing an old village pub. "From the moment we met, we had a shared passion for food," says Anna. "I had worked either in five-star hotels or the film industry, and so appreciated fine dining and all that it entailed. When we moved back to Norfolk, it was our dream to open a restaurant. That was certainly something we had in mind when we relocated to Norwich, but it wasn't until 2010 that the dream became a reality."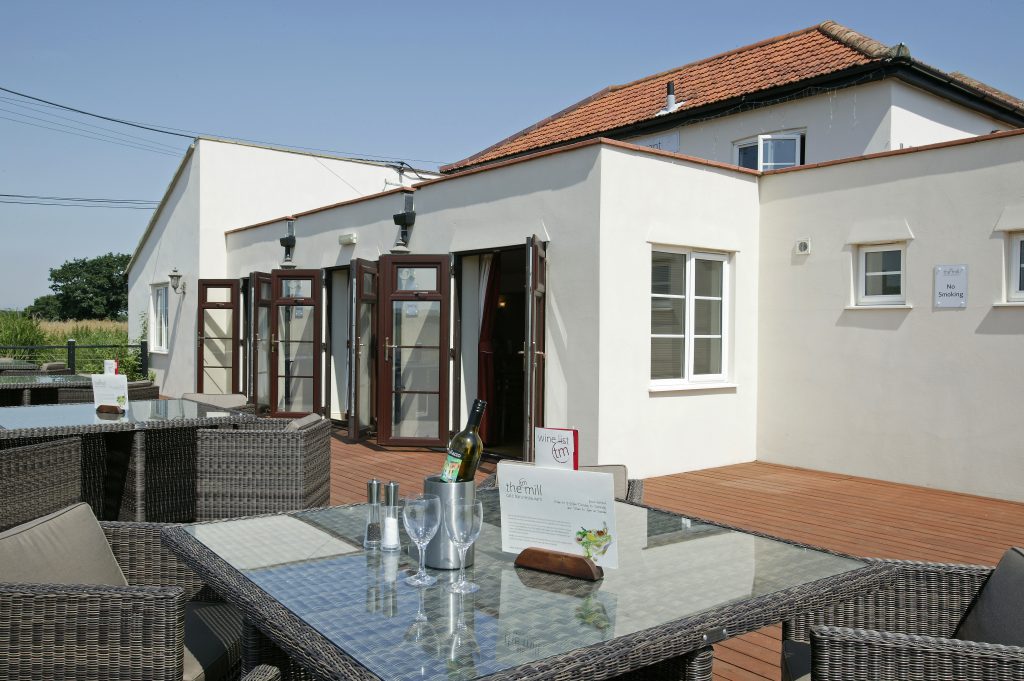 The couple bought the village pub in Yaxham and after a huge amount of investment and refurbishment, reopened it as The Mill Café Bar & Restaurant, a gastro pub. Accolades quickly followed, winning a 2012 EAT Food and Drink Award and being nominated for another. They were also appointed to the EDP Future50, a business growth programme designed to recognise the region's most innovative companies.
"We did really well, and we loved it," says Hugo, picking up the story. "But three years into it and we realised that we just weren't spending the time we wanted to with our children – me especially, as I was there every day and if you weren't, customers would comment that you hadn't been in, which was hard. People expect to see you and that can be a challenge when you have a young family. For us, we decided that working in hospitality is not a lifestyle to bring children up in and so, in 2015, we made the decision to move on. And now, we have that Friday feeling, instead of working every weekend, as well as that family time that is so precious to us."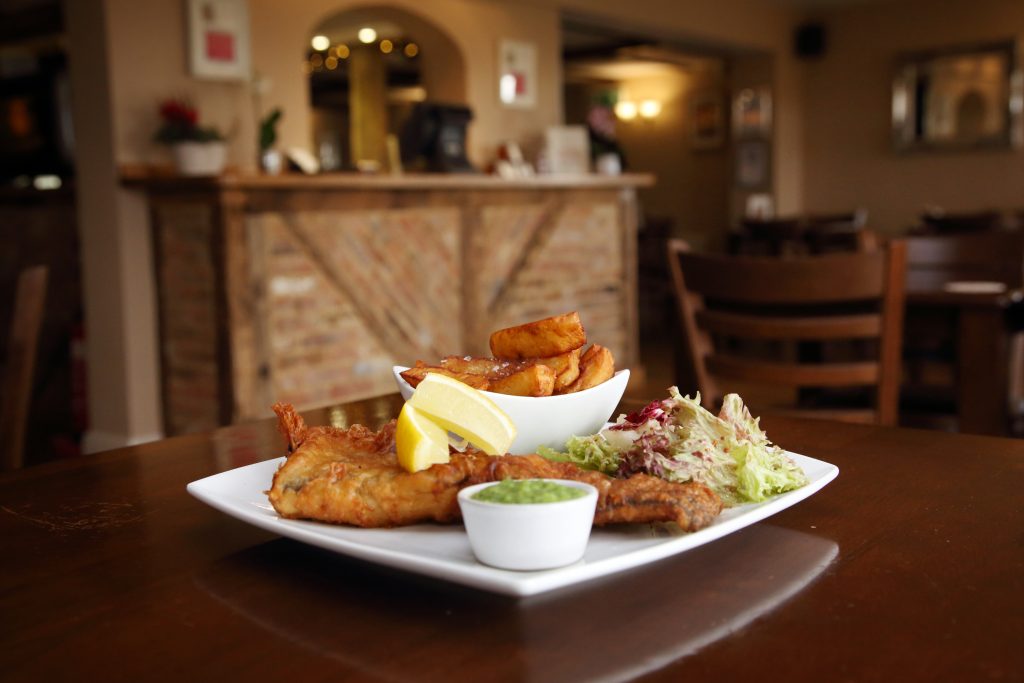 With The Mill, Anna and Hugo had done all the branding and marketing themselves through Stevenson Consulting and now, with The Mill rented out to new people – currently Rani's Indian Dining, who also won an EAT Food and Drink Award – Anna was able to concentrate her energies on growing her business further.
"Before we left The Mill, I was contacted by Norfolk Food and Drink (NFAD) with regards to running that for them," says Anna. "Ironically, it was when working for Holiday Inn when I first returned to Norfolk that I was invited on to the steering committee for the launch of NFAD. To be invited back was a great honour."
NFAD was in its ninth year when Anna joined them in 2014. The not-for-profit organisation was struggling financially and needed more sponsors and funding – something that Anna was able to help with. "I rebranded the organisation and secured a lot of sponsorship for NFAD," explains Anna. "I worked with the Board of Directors to look at every aspect – and that included making it a year-long series of events rather than just a dedicated festival that covered six weeks of the year. Norfolk food and drink businesses are active the whole year around, and by extending the focus, we were then able to celebrate all aspects of Norfolk's diverse and burgeoning food and drink scene, including events such as the Cromer Crab and Lobster Festival and the Norfolk asparagus season."
One of the big changes Anna implemented was around the Norwich Food and Drink Festival, previously a one-day event in and around The Forum, and turn it into a massive city-centre food festival celebrating food and drink within the county. This included Battle of the Bangers, a farmers' market, outside bar, a street food festival, entertainment, and so much more. Anna also suggested moving the date to Father's Day – as Hugo adds: "What more does a dad need on Father's Day than beer and sausages? It worked so well."
A notable accomplishment during her time with NFAD was the publication of The Norfolk Cook Book in 2017. "I was approached by Meze Publishing, who have done a number of regional cook books," explains Anna. "They wanted to do a Norfolk one, and so they contacted NFAD through myself and I ended up heavily involved in the project. One thing that I was very keen to ensure was that the Norfolk food and drink industry was truly represented by people within the county. We were very happy with the resulting book, and it captured the heart of the foodie scene here at that time."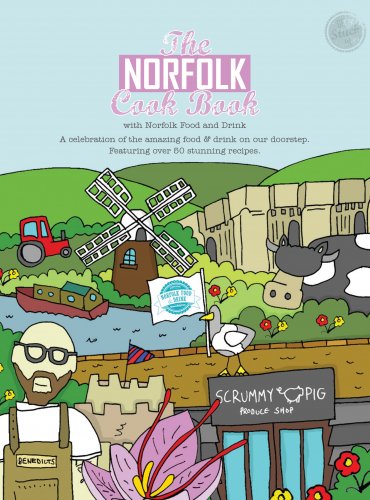 Anna worked for NFAD until 2018, and she says that the highlight of that time was making so many amazing friends with whom she is still in touch. However, the highlight of her career with NFAD was the 2018 Patrons Dinner, held at The Norwich School for NFAD. "To have a dinner there, in the grounds of The Norwich School, with Richard Bainbridge, Buzz, Richard Hughes and Kate Barmby all cooking was unbelievable," Anna recounts. "We ended with cheese and the amazing Norfolk PX liqueur from the English Whiskey Company. It was an amazing thing to pull together, and it was an amazing night that raised thousands for the ongoing work of the organisation."
While Anna was at NFAD, Stevenson Consulting still continued to grow. Anna smiles, saying: "To have created something that works with marketing and public relations, both of which I know so well, and to be able to work with so many amazing companies across Norfolk has been a true blessing. And naturally, several of those companies have involved food and drink!" Just two examples of these are Brasteds – who catered for Anna and Hugo's wedding – and WhataHoot, a gin company founded in 2018.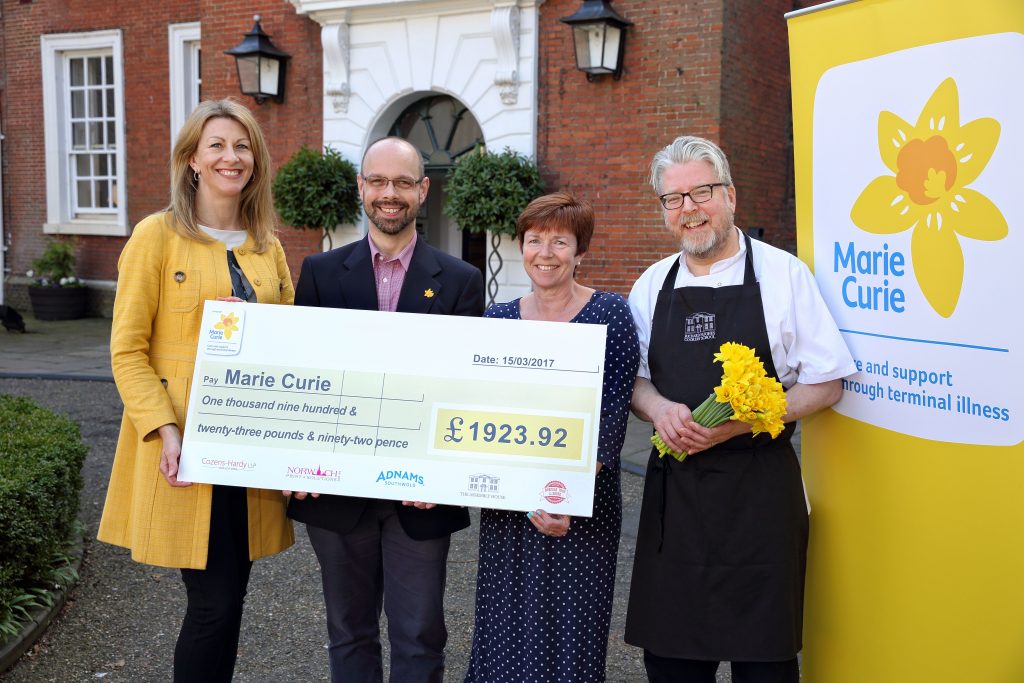 Meanwhile, with The Mill no longer a day to day concern, Hugo moved into a new career, fundraising for local charities. The first of these was Marie Curie Norfolk. "I started there in 2016," recalls Hugo. "I knew about the charity as they had supported my mum, and cared for her, when she was ill with cancer.
"I became associated with the Norfolk branch through Melinda Raker, who was Patron of Marie Curie Norfolk at that time. I had become involved with a book they were doing, Norfolk's Own Cookbook: Everything Stops for Tea, which was printed in 2015. The Mill had a recipe in it, and I helped to sell the book. That is how I met Melinda and the following year, she told me that there was a fundraising position available and would I be interested in applying. I joined Marie Curie Norfolk on 29 February 2016, and I left in August 2018. I very much enjoyed my time there. Working with a charity that gives end of life care was an amazing experience, and one that I will never forget."
However, it was in 2018 that Hugo learned about the plans by Priscilla Bacon Lodge to build a new Hospice in Norwich. "For me, I felt that this was an even better project for me to be involved with as it is about fundraising to build a facility for Norfolk and its people," explains Hugo. "So I left Marie Curie Norfolk, and the amazing team there, and joined the Priscilla Bacon Hospice team. The fund, to raise £12.5 million, was launched in 2019 and we are already just over halfway there, having raised £6.4 million to date."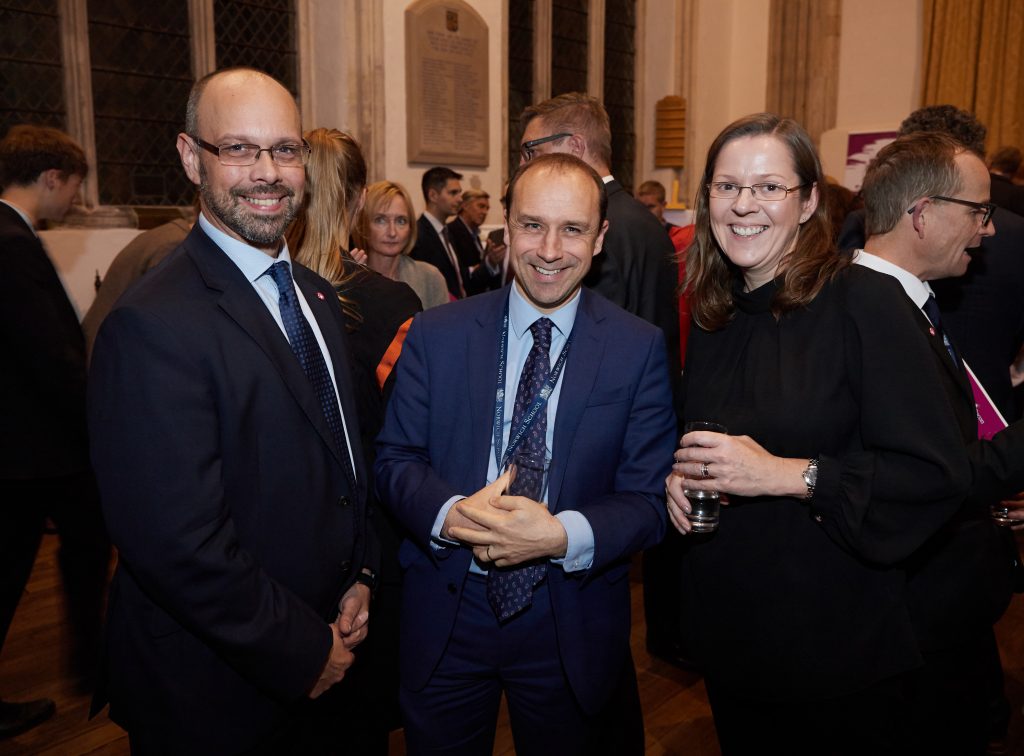 Some of this money has been raised by the third cookbook that the couple have been involved with, Baking for Bacon. "The idea for this book came from Esther Wiggins and Ruby Landis, who are in the Young Chamber at Norwich School," Hugo recalls. "They went to visit Anna while she was on her Business Life radio show on Future Radio to experience broadcasting, and they mentioned when leaving that they wanted to do a cook book. Anna then met the girls for coffee, and it went from there. A small school cook book became an idea for charity, and it was Anna who suggested that they do it for the Priscilla Bacon Hospice.
"What was lovely was that it was for a local charity, so many local businesses, restaurants and cafes were keen to get behind it. Due to remarkable support, the cost of printing the book was covered entirely through sponsorship, meaning 100% of each sale goes direct to Priscilla Bacon. The girls hope to raise £10,000, and they are well on the way. And while we never say never, I think that Baking for Bacon is a good way to end to our involvement with Norfolk cook books!"
Indeed, Hugo cites the Baking for Bacon book as his career highlight over the past 15 years: "To have pulled a book together, and launched it, within six months and to be on the shelves of the Jarrold book department alongside Mary Berry … That really was a great thing, and it fills me with pride. The book celebrated Norfolk and was doing something positive for Norfolk and benefitting a charity. It was very special indeed."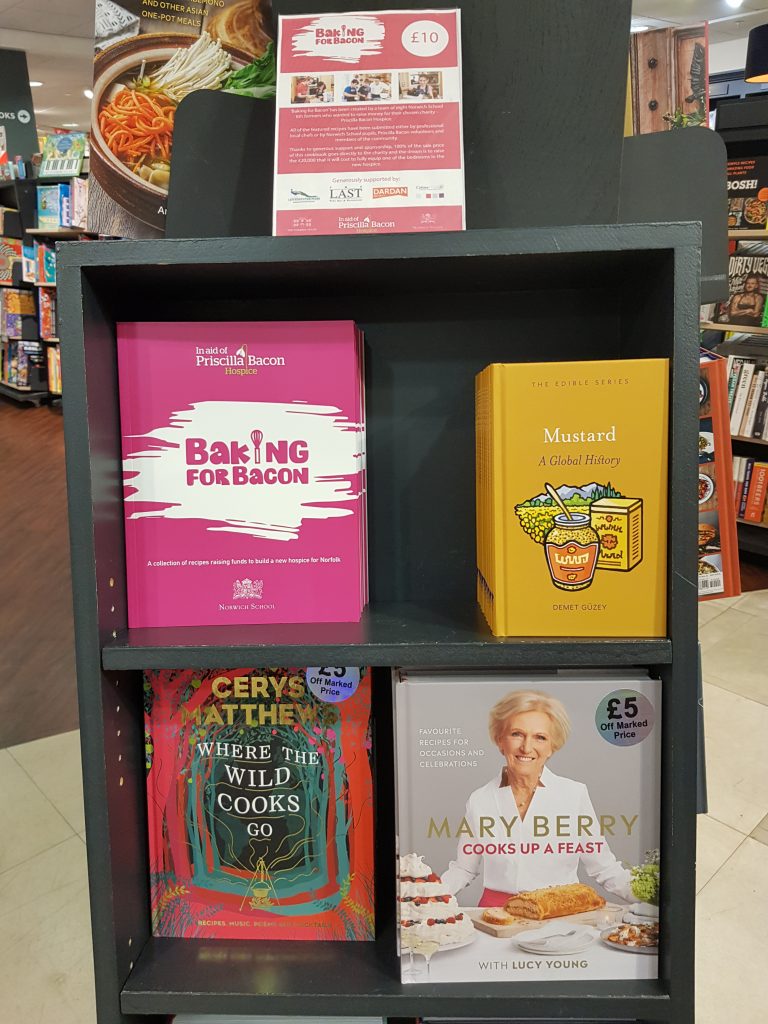 Bringing the couple's story up to date, they started a new concept in 2018, Norfolk Online. "I always felt that of all the things I had achieved in my career, one of the best parts was that I became the go-to correspondent for food and drink across Norfolk," Anna expands. "I felt that my time with NFAD had helped create a huge digital footprint for the county's food and drink industry, but what about the other industries? There are great destination websites – but what about the people who live here? I always felt that there needed to be something for them. That is where the idea for Norfolk Online came from – so nearly called Norfolk's Noticeboard, which instead became its slogan. The website launched in September 2019 and it has really taken off."
Anna and Hugo spoke to good friend Daska Davis and, with her husband, Matt, they created Norfolk Online. "We approached people who we felt would best represent the different categories across the areas we focus on – business and career, fashion and style, health and beauty, home and leisure, out and about, and, of course, food and drink," continues Anna. "I also missed writing – when I did my Combined Arts degree at university, I was writing eight essays or so a week, and I missed that. I love writing and I love people, and Norfolk Online is a perfect blend of these. It is not work; it is fun, and I love it!"
Alongside all of this, Anna has also judged the EDP Tourism Awards, the EDP Wedding Awards, and the EAT Norfolk Food and Drink Awards for a number of years. "The thing that I love most about judging is going into the business and seeing the people behind the magic, the ones who make it happen," she says. As mentioned earlier, Anna has also been a broadcaster on Future Radio since 2012 – with the radio station now on hold until a new studio can be found after the closure of OPEN. And finally, Anna, and Hugo by extension, have been heavily involved in Norwich School, which is where their sons go to school. Anna is very involved in organising a number of charity events across the year. And as if all that doesn't keep her busy enough, Anna is a keen runner and took part in the 2018 London Marathon, raising over £4,000 for Marie Curie.
"I am so glad that we made the decision to move back to Norfolk," says Anna. "We could not have done this had we been in London. Norfolk has such a lovely community and if you start a business, people go out of their way to support you. This really struck me when I came back and experienced the county from a business point of view.
"People want competitors to do well, as well as themselves, and because of that culture, people here have been able to thrive. It is amazing, and we count ourselves so lucky to be a part of this."
Hugo continues: "For many years, Norfolk hid its light under a bushel and didn't publicise itself. Slowly, people outside the county began to recognise what we have here, and Norfolk has been building up its reputation over the years. But it is still personal – when you deal with a company, it is so often directly with the person behind it, such as Hannah at Flint Vineyard or Candi at Candi's Chutney. I love the fact that you can have that absolute connection with the producer – such as Mark Riches at Beeston Brewery, who is the owner, the brewer, and the driver.
"Then you have people such as David Holliday from Norfolk Brewhouse. In spite of running his own business and being so involved in that, he still finds time to do a lot for charity. He was going to push a barrel of beer from here to London to raise money for Testicular Cancer this year, which is now on hold due to the current situation.
"There are so many really hard-working people in Norfolk, who do a lot for the community, not just their own back pocket. I think that helps make our county stand out, and I am proud to be part of it."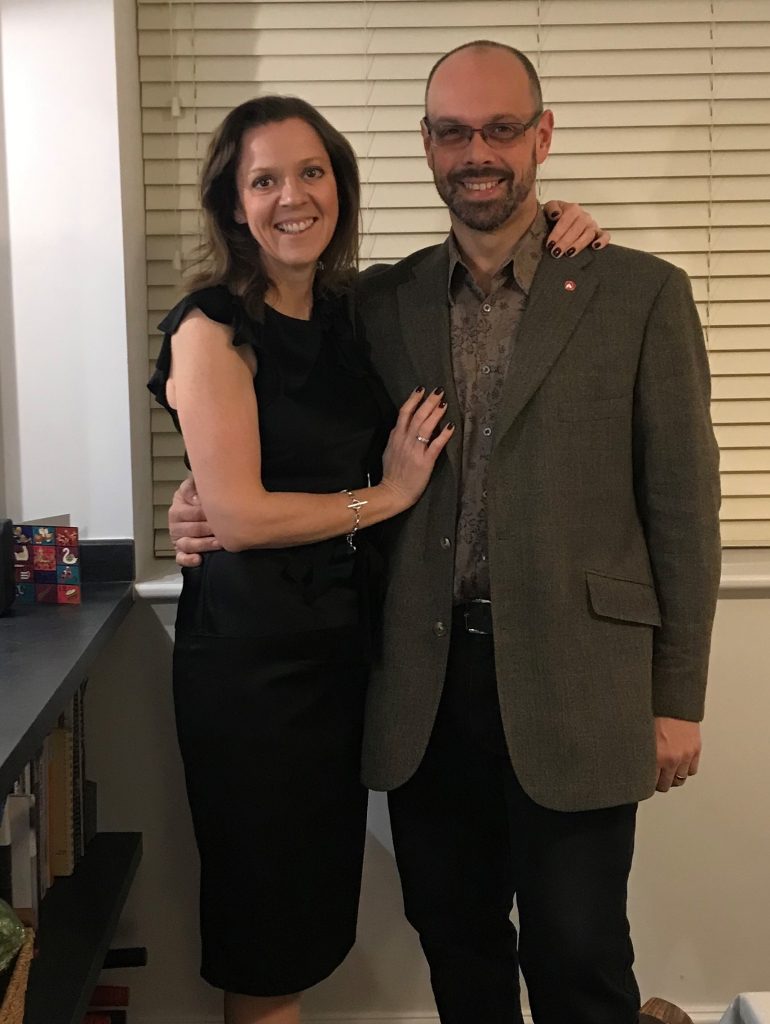 Anna then continues: "We have some really amazing personalities here. Richard Bainbridge of Benedicts has received national attention, but he hasn't changed at all. Richard Hughes, latterly of The Assembly House, is so down to earth. Nick Mills and Buzz from Brasted's have been synonymous with catering here in Norfolk for years, including serving Her Majesty The Queen.
"And then there are people such as Candi, who literally decided to make some chutney and is now a multi-award winning national producer. Nicky and Jason from WhataHoot decided to finally work together and create a gin brand, instead of working in child services and IT. And I must mention Rebecca Mayhew from Old Hall Farm, who has done extremely well. She has just been herself, and she has taken the county by storm. She is bold on social media, runs a successful, developing business, and she has young children!
"These people are inspirational. And what humbles me is that there are so many of these stories. There is always someone new, doing something different, and I love that about Norfolk."
As for their favourites, the couple agree with Wells Beach being their choice of the great coastline around Norfolk: "Brasted's is our favourite restaurant, with the Last Wine Bar being a great place to go and have a drink and some small plates. As for our favourite place? It has to be Norwich Cathedral and the Close. We love it there. As mentioned, the community in Norfolk is amazing. And we love that fact that you can drive in any direction and get to a different beach with a very different feel. There is so much to explore."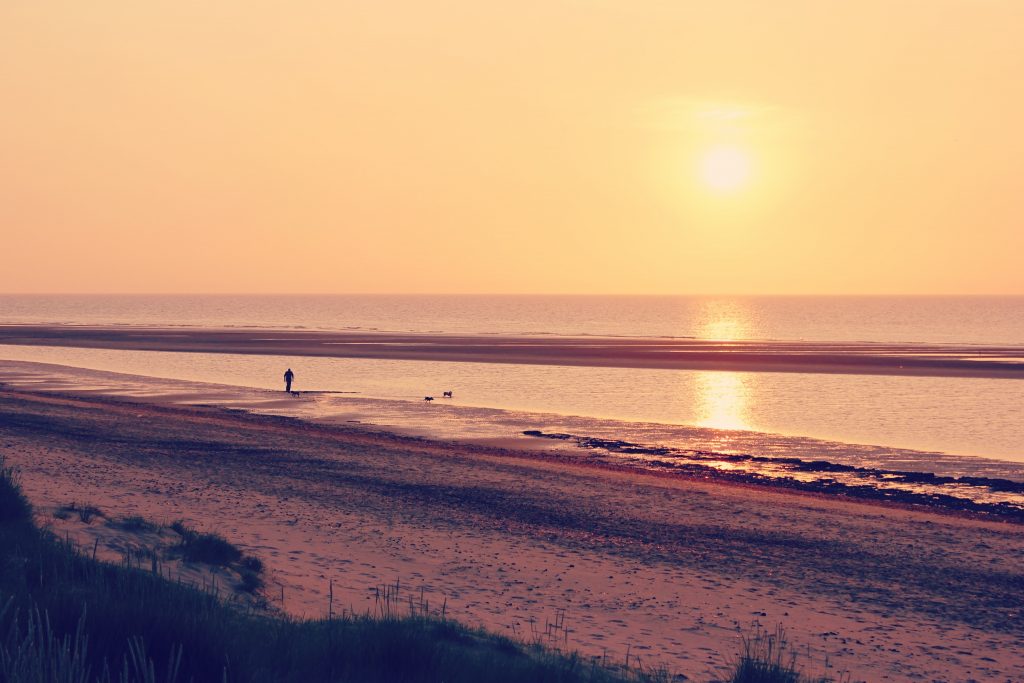 "Right now, it is the familiarity that we love so much," says Anna. "The world changes so much, and Norfolk has moved on and developed. But it remains so familiar, so reassuring and comforting at the same time. And we need this right now."
Looking to the future, Anna and Hugo both says that Norfolk Online is evolving, with Anna adding that Stevenson Consulting is also having to evolve to meet the new needs of her clients following the COVID-19 pandemic.
I ask them both if they have any remaining goals, and they give very different answers. Anna says: "I have done everything that I wanted to. My only remaining goal is to savour every minute and to spend as much time with friends and family as possible. I want the world to be an oyster for our children, to turn a cliché around. That is all I want – my family and friends to be happy." Hugo first wonders about being cast as the next James Bond, before settling for: "To get the new hospice built – and then to work on an extension for it! That is a goal and a dream in itself."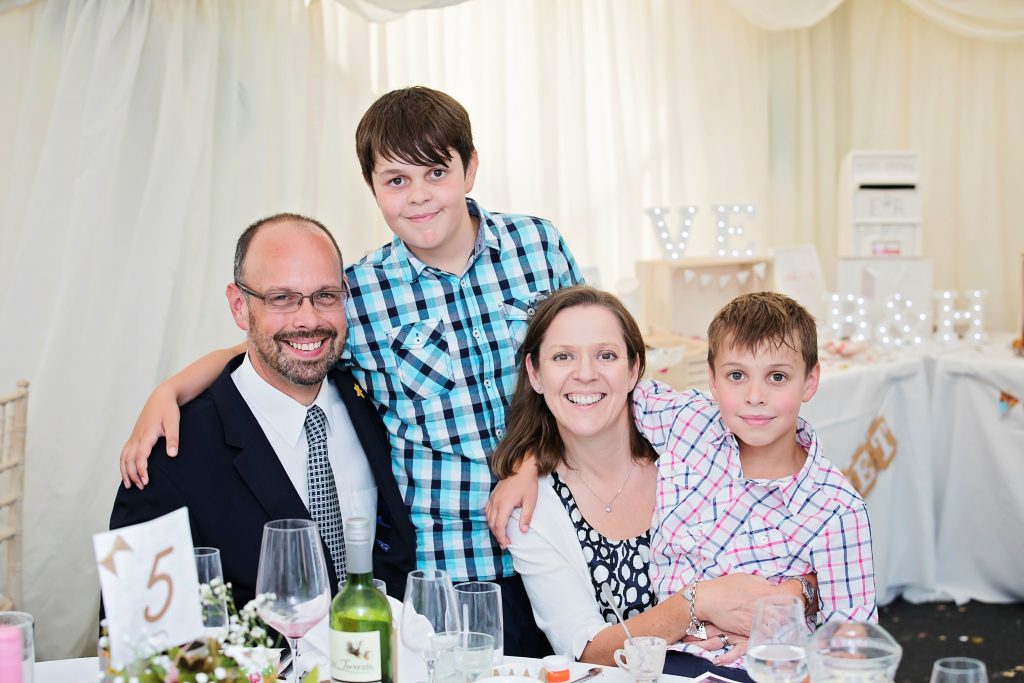 Finally, I ask them to sum up what they do. Anna says of Stevenson Consulting:
"I help people turn their dreams for their business into a reality."
For Hugo, Bond dreams aside:
"I try and make a positive difference to the county and people of Norfolk."
With our Zoom call coming to an end, it takes a few moments to grasp the enormity of what this couple have done, and are doing, for Norfolk. You do not need to be a chef or a producer or a café owner to be at the heart of the food and drink community – you can 'just' have a big heart and want to do the best you can for the people here. And that is something that Anna and Hugo have done with great aplomb and will, no doubt, continue to do.
Further reading
Stevenson Consulting
Norfolk Online
Priscilla Bacon Hospice