The Agriculture Bill – we need to act now!
Sign the petition here:
https://www.nfuonline.com/news/latest-news/food-standards-petition/
While all our attention has been on getting through the COVID-19 pandemic with friends and family unscathed, the British government is close to putting through a Bill that will have a huge impact on food standards – and we all need to act now to prevent this from happening.
In essence, the government has voted against an amendment to the UK's Agriculture Bill that would have guaranteed high standards for food imports entering the UK post-Brexit. This would mark the biggest reform in British farming since 1945.
Needless to say, farming groups had already lobbied the government extensively for the bill to protect British farming standards in future trade deals made by the UK with other countries – including the United States.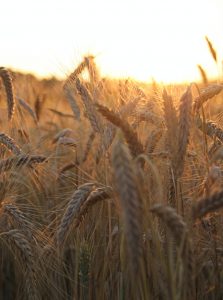 We have all heard the horror stories around chlorinated chicken and I am sure that none of us want to have this. It is not just selling such items in supermarkets, but also being given to children in schools and patients in hospital. For many, this does not bear thinking about.
However, this is likely to just be the tip of the iceberg. We have all read about genetically modified meats; with these lower standards in place, then that opens the door for these to come into the UK unabated.
Then there is the meat injected with hormones. antibiotics, and pesticides that are banned here. This would have a knock-on effect in our ecosystem, poisoning our wildlife and, potentially, decimating the bee population – already one that already is so delicate.
The farming community are aghast that such a bill can potentially become law, and you need to be too. One thing that the last few months has done is highlight the importance of our local food industry – farmers and producers have kept the nation fed and secure. This is now under threat.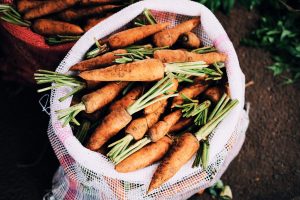 British supermarkets can be very clever at branding a food item as British when it is anything but. I have seen beef in a supermarket, Union Jacks and 'British' all over the packaging, but the small print shows that it was brought in from Poland and prepared here. This is both misleading and wrong. And if this Agriculture Bill goes through the House of Lords to become law, then we are going to see a lot more of this.
As I have said so many times before – not just here but on social media – the food standards that we have here in the UK are among the highest in the world. That is why we can safely and assuredly eat British meat – preferably from a butcher, not a supermarket – and know that it has had high standards of welfare throughout its life.
I am now at the point where I will not eat meat if I do not know where it has come from. I only eat meat from a trusted source. I only eat vegetables in season; yes, I love asparagus, but do I want to eat it when it has been flown thousands of miles from Peru and still looks 'fresh' due to how it has been chemically treated? No, I don't.
I know that more than ever, finances are playing a part when it comes to the food that we buy. And with that in mind, we need to be secure in the knowledge that what we are eating has the best nutritional value possible. I would rather eat meat just once a week, and know that it is from a good and trusted source, than allow potentially harmful meat into our kitchen.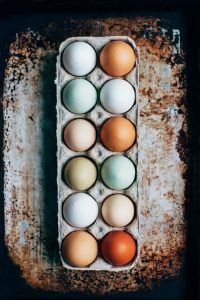 The National Farmers' Union (NFU) has put together a petition, backed by top chef Jamie Oliver who, as we know, has done much to improve the food offered in schools as well as the amount of sugar in our food. Jamie says that this is the most important thing that he has ever done – and we need to make sure that we support the NFU in this. Once this bill becomes law, there will be no turning back. And the impact on our amazing farming community would be devastating.
The NFU petition says: "Farming throughout the UK has high standards of safety and welfare with an ambition to be net zero in greenhouse gas emissions by 2040. There are very strict controls on farming methods allowed in the UK and I expect the same of all food which is imported here so the food I eat is as safe, traceable and produced to high welfare and environmental standards.
"Before the UK begins to negotiate trade deals with countries around the world, I call on the UK Government to put into law rules that prevent food being imported to the UK which is produced in ways that would be illegal here."
It doesn't matter what kind of eater you are – this is an issue that affects us all. Vegan, vegetarian, carnivore – we all need to sign this. It just takes one second, so please sign today. And if you can speak to your local MP, even better.
https://www.nfuonline.com/news/latest-news/food-standards-petition/