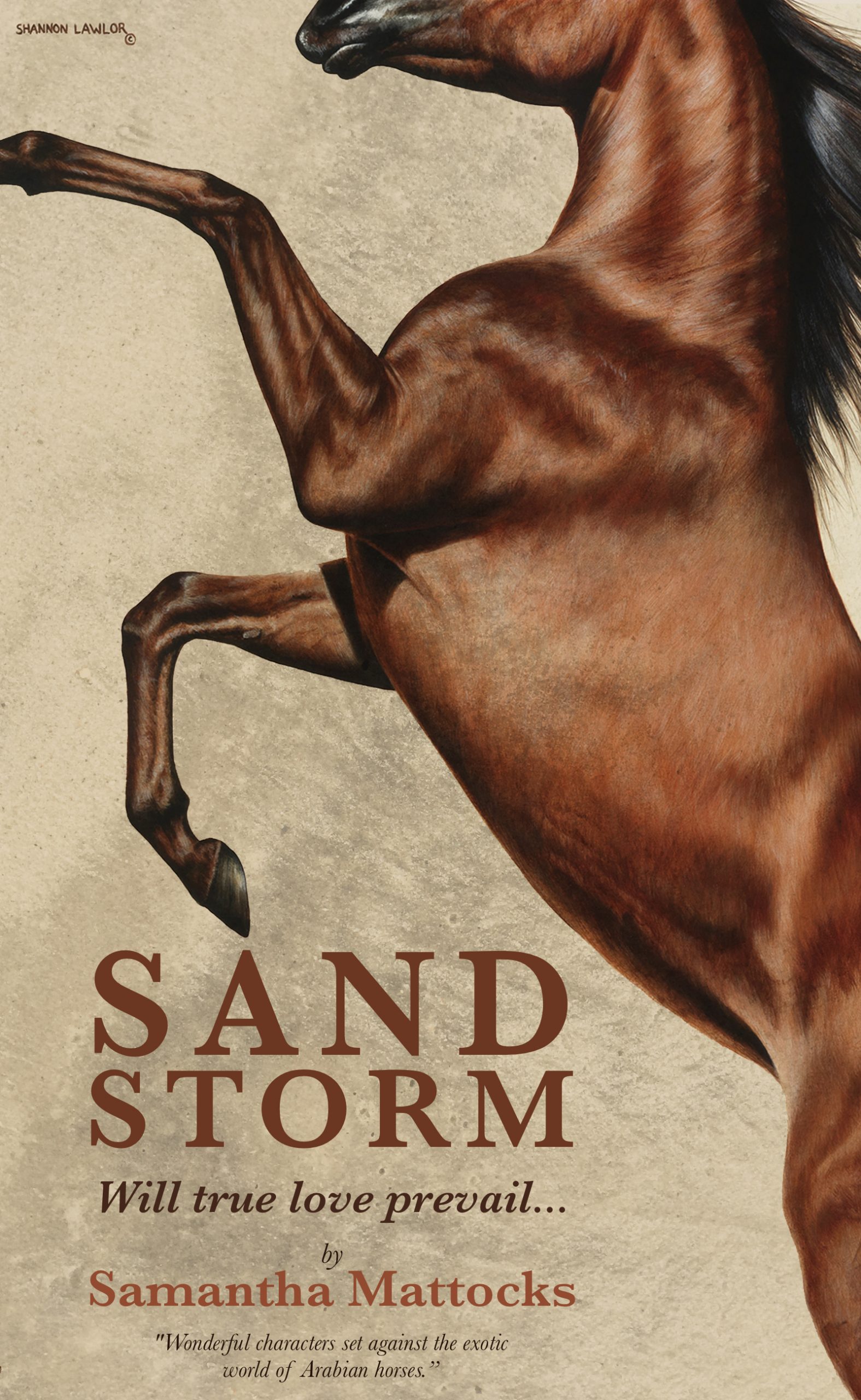 Debut novel Sandstorm published
When I was on MasterChef, I talked about my novel – Jilly Cooper style and set in the world of the Arabian horse.
I am delighted to share that one of my lockdown projects was to publish Sandstorm and it is now available in print as well as online.
Against the mystical backdrop of the Middle East and the show-rings of Europe, Sandstorm is set in the exciting and mysterious world of the Arabian horse. It follows the Arabian showing circuit, with trainers cavorting at each show – with their own wives and girlfriends often taking a back seat in place of a younger model for one night only.

Sandstorm focuses on the relationship of a group of central characters – our heroine, Sienna Stevens; the two rivals for her affection, Arjan Vermeulen and Alejandro Orlando Suarez; Rin Risley, whose fall from grace is dramatic and heartbreaking in equal measures; and Guy Tindall, an Essex boy with an eye out to make a fast buck.

Who will end up winning Sienna's heart – and her hand? Will Rin rise from the ashes and recover? And will Guy finally get his comeuppance?

With a thrilling climax set in Russia, Sandstorm is to captivate and entrance the reader. If you are a fan of Jilly Cooper and Jackie Collins, then you are sure to love Sandstorm.
I have already had terrific reviews including the following:
The reader is soon taken to the world of the immensely rich and powerful of the Arabian horse show scene and the people who move in it. Samantha takes us to exotic places and fabulous lifestyles where the buyers and sellers get to meet and do deals worth hundreds of thousands of Euros and Dollars etc. for this beautiful breed of horse.
Central to the story are the tangled webs of the breeders, grooms and hangers on in this high octane way of life, with very colourful details of their torrid affairs and loves lost and gained.
Fast paced throughout and brilliantly written. Perfect for lovers of anything Equine. I wouldn't buy it for your granny for Christmas though!
I started reading this very shortly after lockdown happened – the book is full of wonderfully detailed descriptions of the characters, in whose lives we become deeply involved very quickly, and a host of landscapes as the narrative takes us on a vivid exploration of this exotic, equine world. These details are honed with insight and a thorough understanding of the Arabian scene. The rivalry, intrigue, duplicity and treachery woven through the novel are interspersed with moments of joy and beauty providing the perfect combination of light and shade. An engaging first novel, narrated with authenticity, authority and humour, covering the physical aspects of the varied relationships with relish and empathy!
You can buy Sandstorm at Amazon or directly from myself.
Enjoy a journey through the Middle East and Europe with some amazing characters – order Sandstorm today!