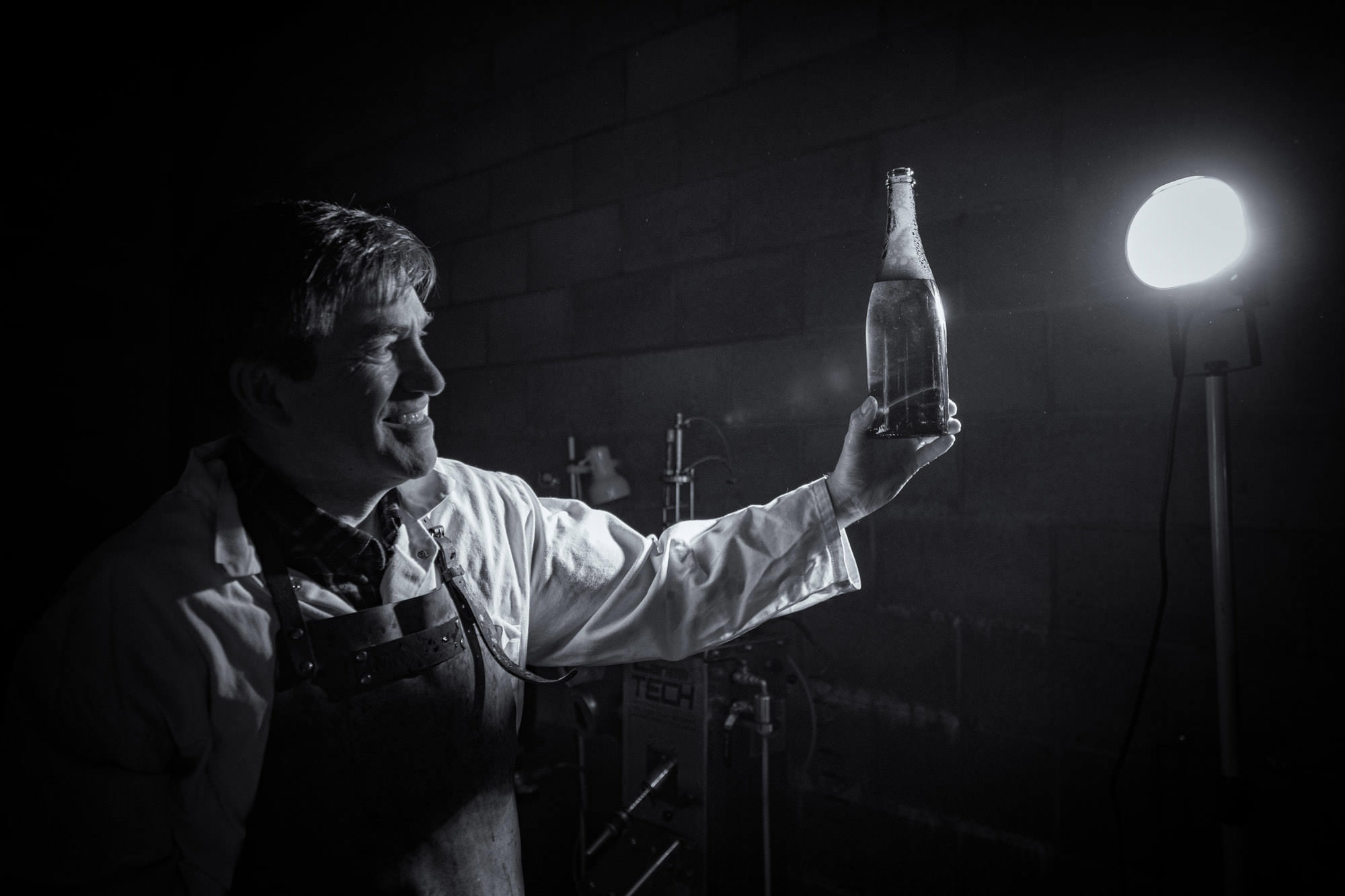 The Norfolk Foodie – Chet Valley Vineyard
Life is a funny thing sometimes. You find your path but, for whatever reason, you deviate from it and explore other avenues, only to come full circle and back to your chosen way in life. Nowhere is that more true than with John Hemmant from Chet Valley Vineyard in Bergh Apton. Norfolk's original winemaker John and his wife, Bridget, are behind the iconic Skylark range that is enjoyed by so many, but few realise that John had a vineyard here back in the 1990s. I speak to this dedicated couple to find out more about Chet Valley, John's deep-rooted passion for wine, and why no matter where life took him, Norfolk always remained a strong pull for him.
"There is no doubt that the soul of me is in the land of Norfolk," declares John as we chat about all things Chet on a July day. "I always knew that, wherever life took me, I would come back here. I inherited some land just as I graduated from university, but I ventured into the world of work rather than returning to where my heart belongs. But I am back here now, and I am here to stay."
It was in the 1990s, when John was in his 20s, that he first became interested in wines and vines. Brought up on the Hemmant family farm in Sisland on the Chet Valley, just down the road from Bergh Apton, John completed the WSET (Wine and Spirit Education Trust) qualifications under Frank Leatherdale, East Anglia's leading wine tutor for many years. John planted a small vineyard on the farm in 1993 and made some sparkling wines, winning a Silver medal in the East Anglia Wine Awards with his first vintage, a feat of which he remains very proud. When John later left Norfolk, the vines were kept going for a while by some friends before the vineyard gradually fell away.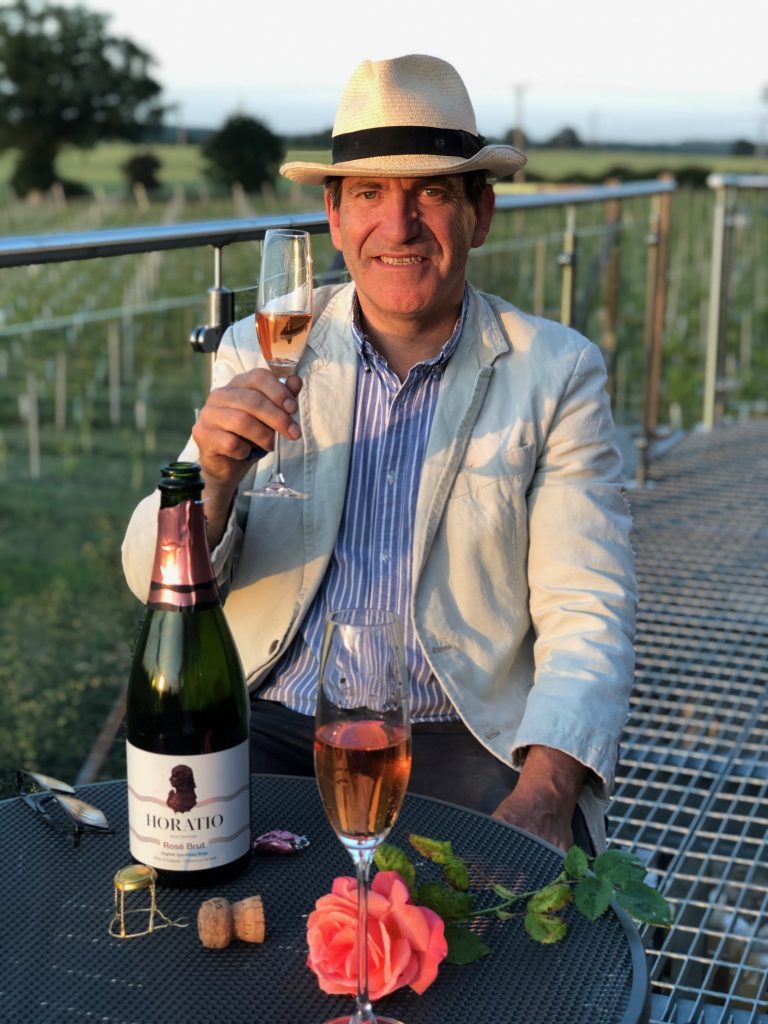 "I was Norfolk's original winemaker – and after a break of 15 years or so, I came back and I am making award-winning wines again!" grins John. "My original vineyard was just a little further down the valley from where Chet Valley Vineyard is based now. I learned a lot with the first vineyard – and definitely, it has been easier the second time around!"
However, having studied chemistry at Keele University, John left Norfolk to start a career that would take him all over the UK as he felt he should give something back having had his education paid for through a university grant. It was then that John's great-uncle Fred passed away, leaving White House Farm in Bergh Apton to him and his brother, Paul. "Uncle Fred was a great horseman, a Whipper-in of the Dunston Harriers, and very active in the horse world. He also had a steam engine, and really was an amazing character. I was 22 when he died, but it would be another decade before our inheritance actually passed to us, so during that time I was away working."
First, John worked at the Institute of Food Research in Norwich Science Park as a scientific officer and interestingly, he worked with pea protein there. "It was something very relevant at the time of EU grain mountains as an alternative crop," recalls John. "My knowledge of pea chemistry is now very useful in wine production as an understanding of protein chemistry in wine, helps refine and stabilise the finished product."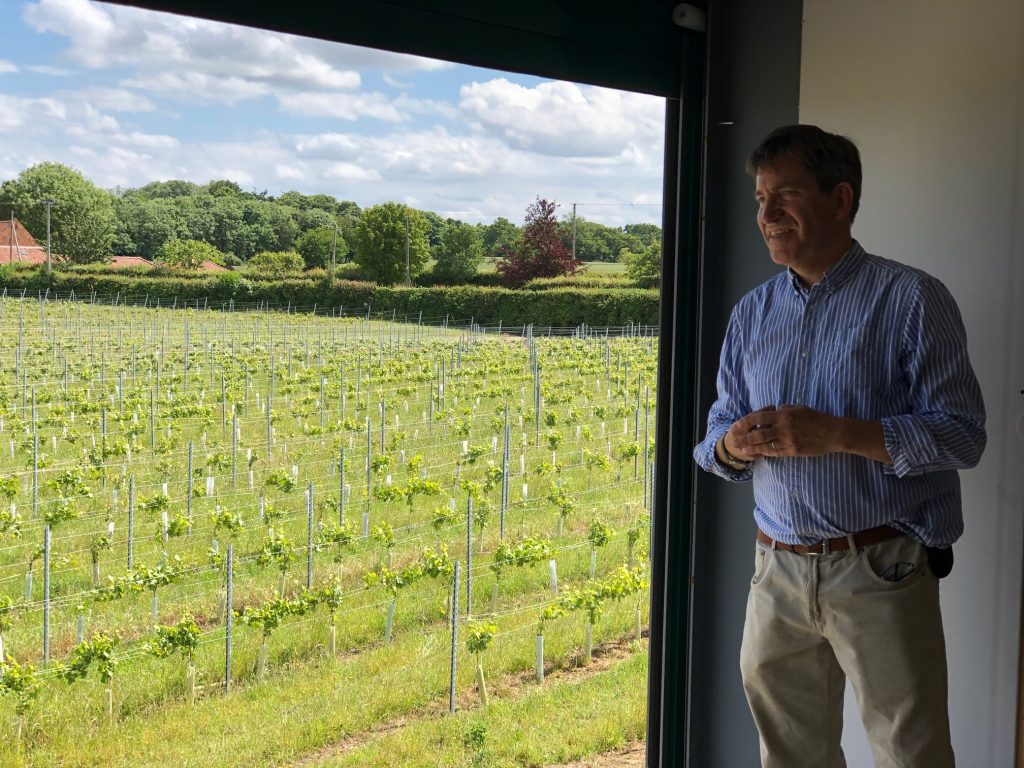 From there, John went to British Sugar, where he worked as an industrial chemist. "Then the Thatcher years came along, and I sold my soul to the City and went to work in London!" he continues. "I then retrained and offered investment advice, and I went to the Isle of Man and worked there for seven years as a financial regulator."
However, the land John owned in Norfolk was always in the back of his mind and, once the brothers finally received their inheritance, John started coming back to the county more and more frequently. "The farmhouse was very forlorn, so I would return to Norfolk at weekends to renovate the buildings," he explains. "Even when I lived away, I have always felt anchored to Norfolk – I knew exactly where I felt I belonged, and where was 'home' – I have a strong sense of place. But many of the people I worked with couldn't conceive of having a tie to a place."
With John's parents getting older, he decided that it was time to make the move back to Norfolk once and for all, and he set about converting the old stables to an art centre, Anteros, which he managed for two or three years. John was then approached to run the old King of Hearts Arts Centre in Norwich, which he did for a short time. The Centre is now the Anteros Arts Foundation and is run by Felicity, John's daughter from his first marriage.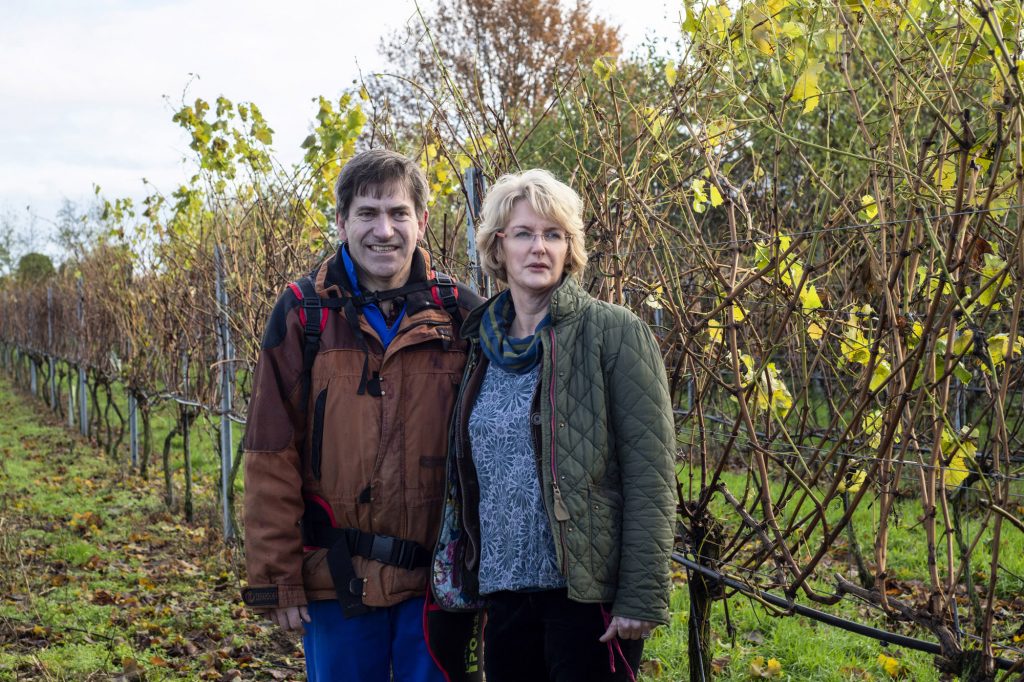 It was once John had fully settled in Norfolk that he met Bridget, née Mulholland MD FRCOphth, a Consultant Ophthalmologist at the James Paget and Norfolk and Norwich University (N&N) Hospitals as well as honorary senior lecturer at the UEA. Originally from the Isle of Wight and having trained at Moorfields Eye Hospital in London and spent a year in Perth, Australia, Bridget came to Norfolk to work at the N&N. She has since fallen in love with Norfolk and loves the county as much as someone born here, especially the county's famed big skies. She recalls that when she first moved to Norfolk, she joined the Norfolk Wine Club, something that had grown from John's original vineyard 'cooperative', but she did not meet him at that ime. However, fate played its hand.
"Everyone in the village said that I must meet Bridget as we would be very well suited to each other," smiles John. "Even my brother said that she would make a good sister-in-law, and that was before we had met! We finally met at the local church, and we agreed to go and have a coffee with a chaperone – who left after five minutes! We have now been married for 12 years and have a 12-year old daughter, Ruby. You can see the church tower where we met and married from the vineyard!
"It was then that I decided to return to my old passion and plant some vines. That was around 11 years ago, and I am so glad that I did. I took some soil samples from the land near to Uncle Fred's house and found that the soil was suitable for planning vines, so I picked up where I left off, producing predominantly sparkling wines. However, vines take three or four years to establish and produce a good grape harvest, and then it takes at least two-to-three years to produce a traditional method sparkling wine. This meant that our first wine wasn't ready to be sold for drinking until 2017, having been harvest in 2014."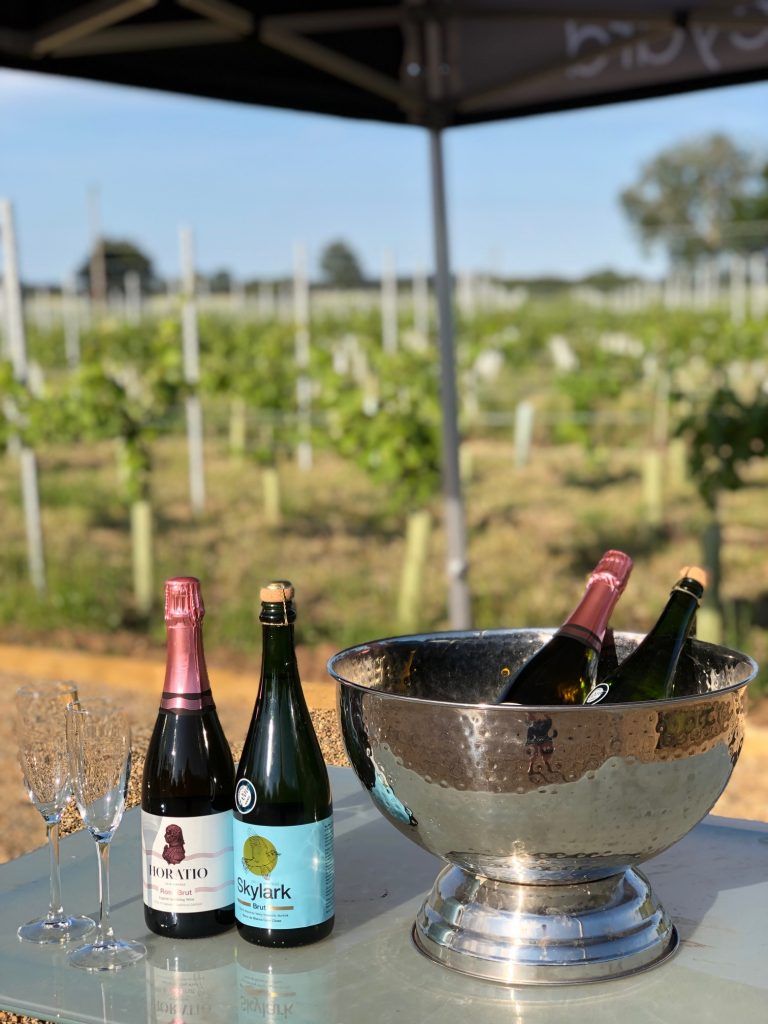 That first wine was the vineyard's flagship Horatio Rosé Brut 2014, made using a blend of Phoenix, Seyval Blanc and Regent grapes. "The first vintage initially had some astringent, strong flavours," says John. "As it matured, it has developed a wonderful complexity, with smoothness and a good length.
"We were delighted as the Horatio won a few awards, including the Spear Trophy, the East Anglian Wine Growers Best Wine. The response to it was very good, and it was one of the first traditional method sparkling wines estate bottled in the county. We also make our Skylark sparkling wine using the Charmat method, where the wine's secondary fermentation takes place in a tank rather than in a bottle. We and Flint Vineyard started making Charmat at the same time, and there is one other vineyard in England that also makes wine in this way. It does give our trade body, Wine GB, a headache for some reason, but we love it and it is our most popular wine by far!"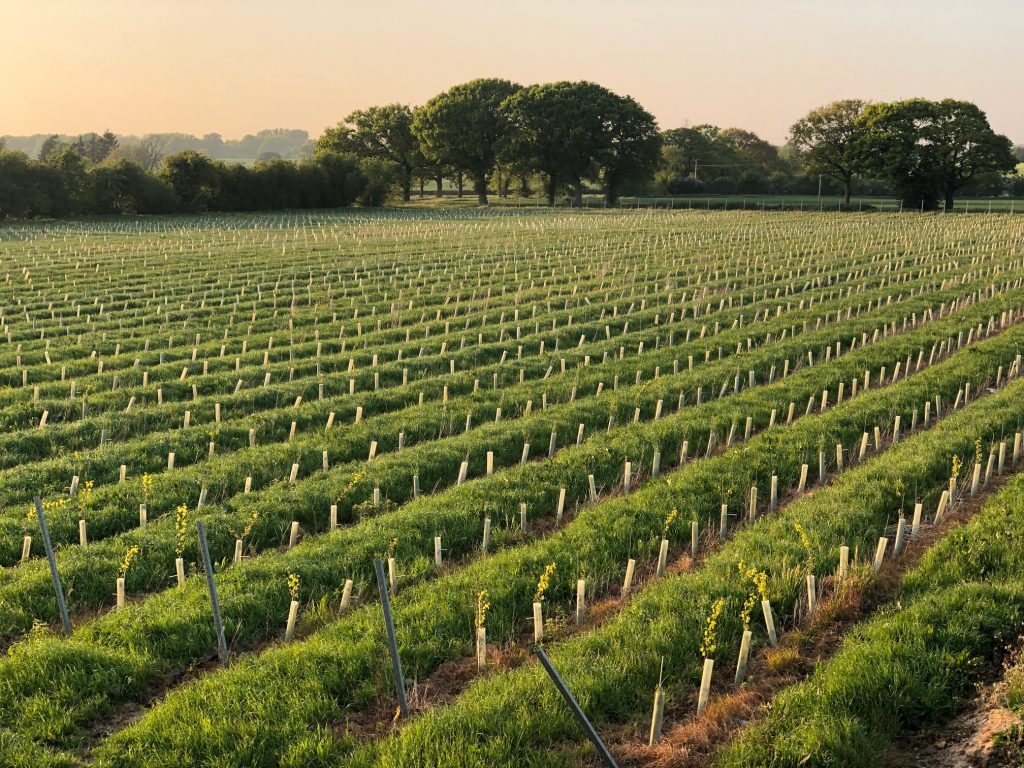 I press John on why he concentrated on sparkling at the start, and he gives a considered reply: "Sparkling is the wine of choice for UK wine production. 10 years ago, we didn't get the sunshine we are getting now, and the grapes had a high level of acidity. The second fermentation in sparkling wine reduces that acidity, so you need to start with a high acid to get fresh and fruity flavours at the finish. I knew that sparkling wine would be successful in our climate and with our terroir [land].
"Our first, original plot is well developed and is now at its peak for producing good quality, cool climate grapes. The land here in Norfolk is particularly interesting as it is based on the ancient glaciers that terminated in the county, depositing sedimentary layers. The soil is made up of ground up rock from northern England, flint, and sand – the ice contained the sand and pushed the flint down, and then the ice melted. There are different layers and different textures across Norfolk. No two plots are ever the same. You can walk through a vineyard in Norfolk and find very different soil throughout, and you can see this reflected in the growth of the vines. The combination of dry summers, with long sunshine hours and our maritime climate – reducing fungal attack – as well as our location in the Chet Valley all lead to our unique terroir.
"I currently have three main plots for the vineyard, set over 20 acres. One is at White Heath, the original site, where we have planted Phoenix, a variety related to Bacchus, Solaris, Seyval Blanc, Regent, and Rondo. Then there are two vineyards at White House, of which five acres is Chardonnay and seven acres are Pinot Noir and Pinot Meunier; we intend to pick the Pinot Noir at this year's grape harvest for the first time. I also have a fourth, as yet undeveloped, plot, offering another 10 acres, as well as an experimental plot immediately adjacent to the old winery where I have planted a variety of vines including Dornfelder. This is called 'Ruby's vineyard' after our daughter, who helps with vineyard tasks such as leaf stripping, mowing between rows, and grape analysis for sugar levels as well as the harvest itself."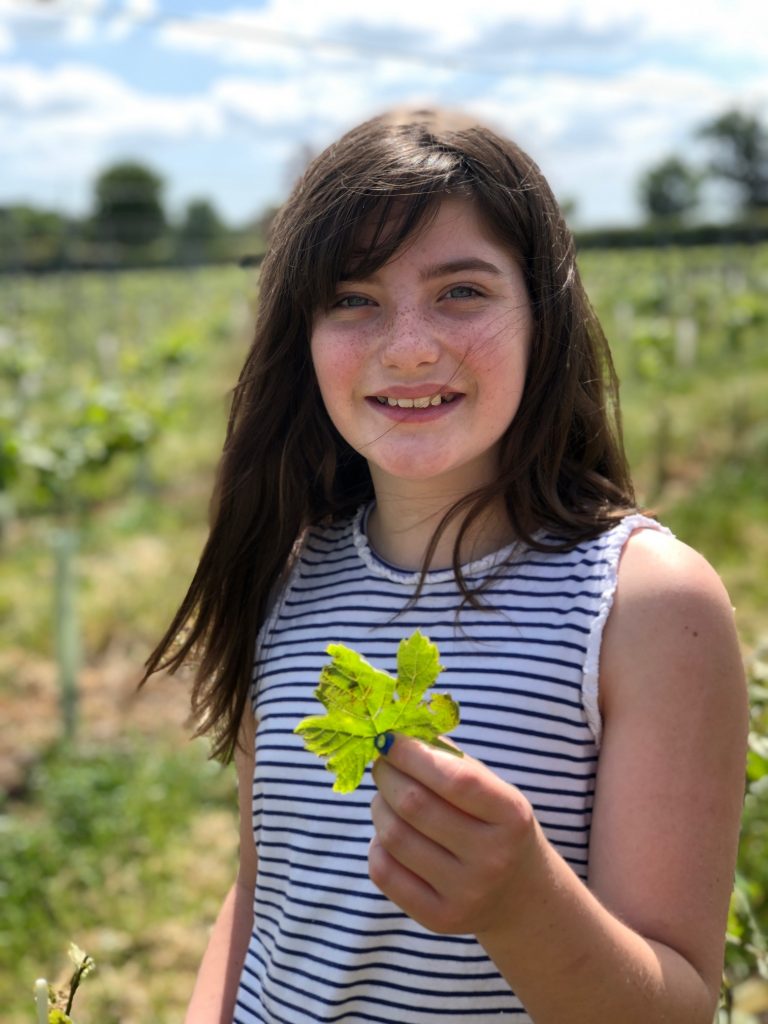 Talking to John it is clear that his knowledge of viticulture is second to none, and he is so passionate about his vines. There is no doubt that his previous experience of making wine in Norfolk helped him hit the ground running with the Chet Valley Vineyard. However, it was not all plain sailing.
"To begin, it was not easy for the vines to become established as the soil here is light, gravelly and sandy, and we spent the first two years irrigating the vines in order to establish them. Once we were in a position to start production, we stopped irrigating. You have to be careful not to over-irrigate as that can then stop the roots of the vines going down deeper into the ground, which allows the resulting wines to develop a complexity.
"We are lucky as we have boulder clay around 1.5m below the gravel, and clay holds the water well. The clay contains chalk chips, which is exciting for wine growers – it gives the wine a degree of minerality. Vines like chalk, especially sparkling wines. Both the champagne region and West Sussex vines are planted on a chalk soil."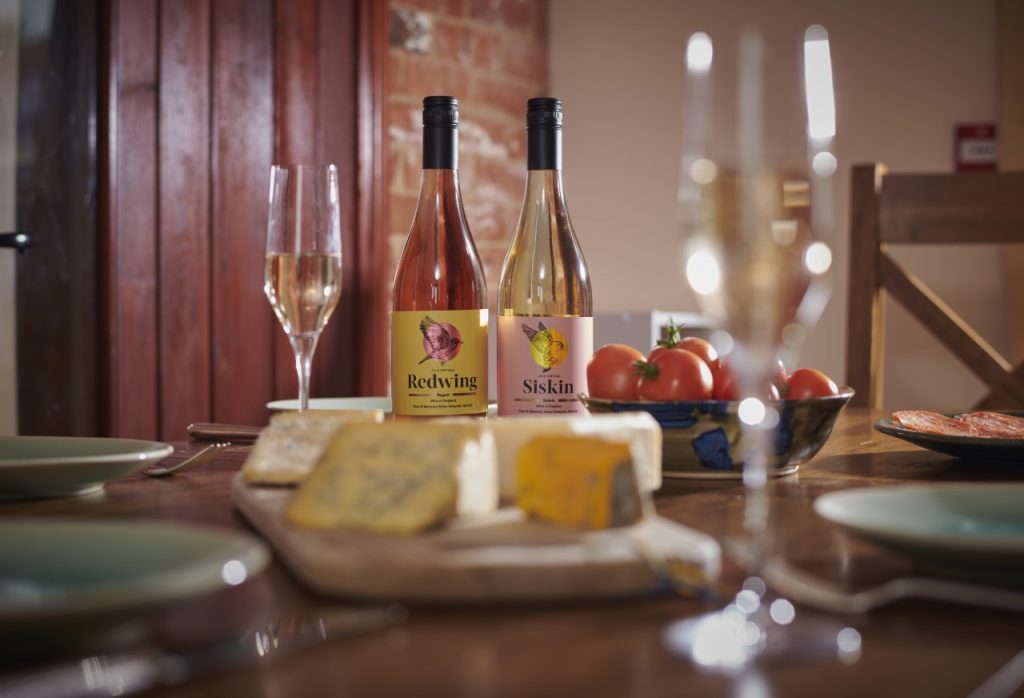 Having originally produced the Horatio and the Skylark collection, John and Bridget have since added still wines to their range – the white wines Swift and Siskin, and the rosé Redwing. This goes alongside their sparkling range that includes Skylark Brut, Skylark Brut Blush, Skylark Demi Sec, and the Horatio Rosé Brut. This year will see the Pinot Noir and Pinot Meunier hand-picked for the first time, and that is definitely something to be excited about. The whole Chet Valley Vineyard range complements the vineyard tours and tastings, which are run by John. Once the new winery is nearer to completion, they hope to be able to offer lunch platters to go alongside these popular tours. In addition, they have a wine club where people can also lease their own vines and enjoy wines made from their own grapes.
While Chet Vineyard has clearly done well, I ask John if he had any doubts at all. "Yes – it took five years to get the first wine!" he laughs. "Any wine grower in Norfolk is taking a risk. This season, we were hit heavily by frost at the White Heath site, and our yield may now be down by as much as 50% in that particular vineyard. Global warming really has played its part with variable weather – but the high temperatures now are so much higher than they were 20 years ago, and that has resulted in a very different style of English wine. However, it is now easier to find grapes that are suited to the climate that we now have here in Norfolk.
"But no, I didn't really have any doubts – maybe just a regret that I didn't come back 10 years earlier! I had already made wine successfully once, and at the back of my mind, I knew that I could do it again. What I was more conscious of was once I had made a good wine, how to let people know that it is there. It has been a steep learning curve for us. We knew that the wines were both great sparkling wines, particularly the 2015 and 2016 Horatio"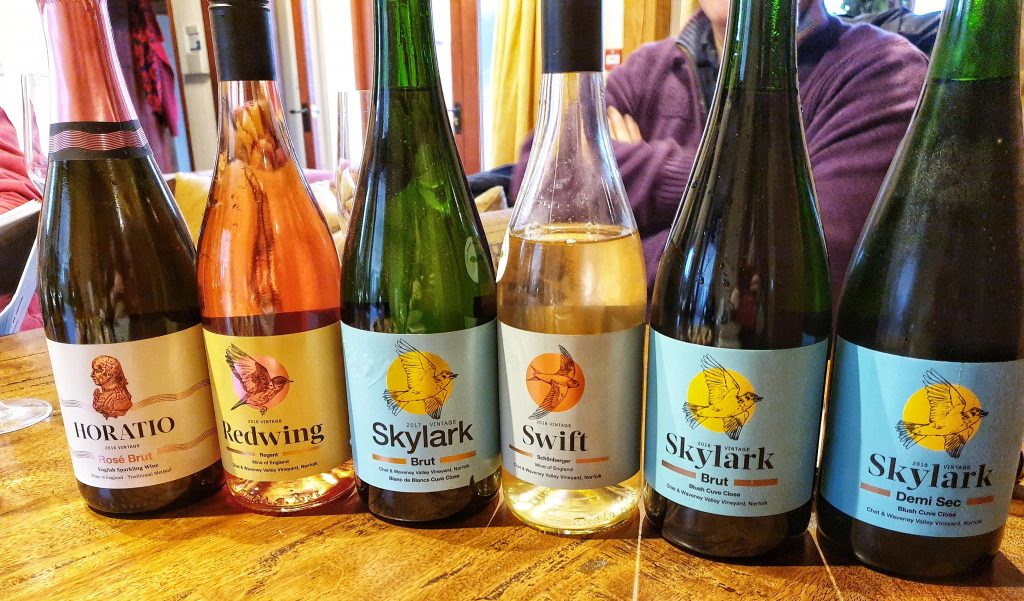 Bridget adds: "It takes time to establish a reputation and become known more widely. Winning awards has helped as an independent validation of John's wines. He entered the 2015 Horatio into the international Decanter World Wine Awards in 2018 and I felt so proud of his achievements when he won an award, his first in international competition. He has gone on to win awards for his Skylark, including the International Wine Competition (IWC) and most recently a Sommelier Wine Award."
One thing that both John and Bridget were keen to do was to make Chet Valley Vineyard a tourist destination –rather than just a place to visit, do the tour, buy a bottle of wine, and leave. Bridget, in particular, had several ideas that came from her time spent in Perth. "When I wasn't busy doing eye surgery in the hospital, I spent many happy weekends going up and down the Margaret River on vineyard tours," she explains. "Some of the ideas I have now come from these visits, and the things that I saw there. We wanted to create a special place where visitors could sit and enjoy a glass or two of our wine with some local charcuterie and cheese and sit among the vines or overlooking them. That has always been our goal, and we have worked hard to achieve that with our new winery. Unfortunately, this year the pandemic has scuppered our plans a bit! We just hope that we will be able to celebrate the harvest as usual."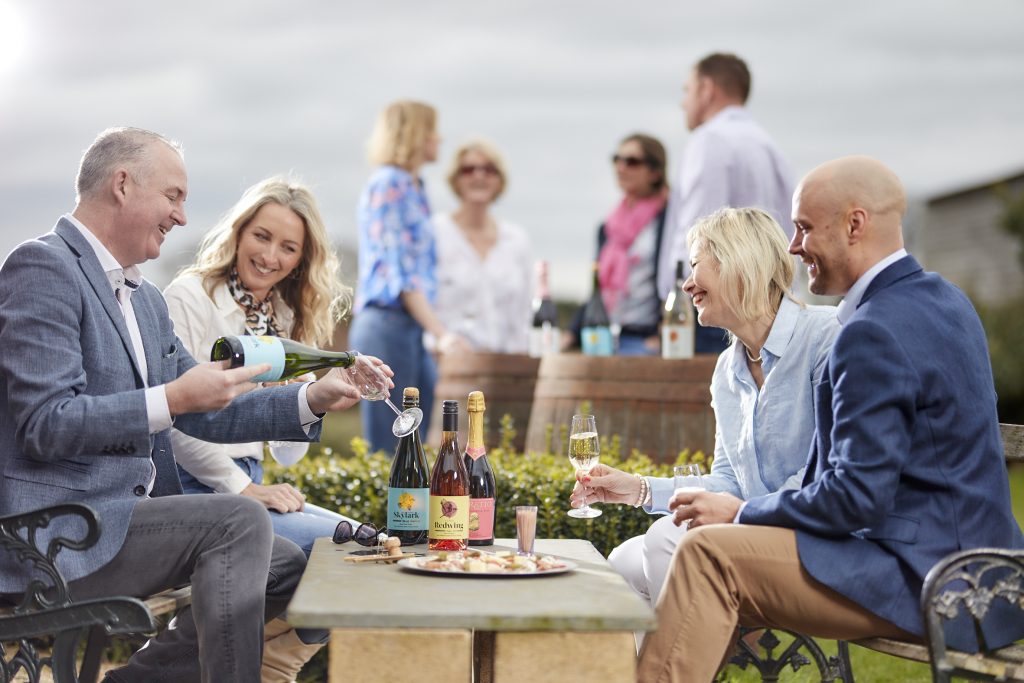 John continues: "From the word go, we always had a vision to make Chet Valley Vineyard somewhere to go for a day out. With that in mind, we invested heavily in building a new winery, but it was also important for us to create a sustainable culture and be a sustainable producer. We have a complete view of what we are trying to achieve, and that is all part of a story that we are keen to share with as many people as possible."
While the old winery has been turned into storage, the new winery gives a real insight into the wine making process. The couple obtained a grant from the European Agricultural Fund for Rural Development in 2019 for the construction of the new winery as well as innovation and development of the business, something that John sees as a positive endorsement for all that they are doing. Work on the new winery began just over a year ago, and they hope that it will be open to the public by August. "The equipment in the new winery is more sophisticated and more efficient," explains John. "This year is a pivotal year for us, as we aim to start upping our production. We typically produce 8,000 bottles a year, and we are looking to increase to 22,000 a year so, in spite of the pandemic, we are very excited."
As well as housing the wine-making and bottling equipment, the new winery has a spacious first floor with the potential for an extensive tasting area. Most magical of all, however, this first floor of the winery also has a balcony that overlooks the vines. It offers the perfect place to sit and enjoy a glass of Chet Valley wine while watching the sun set on another day.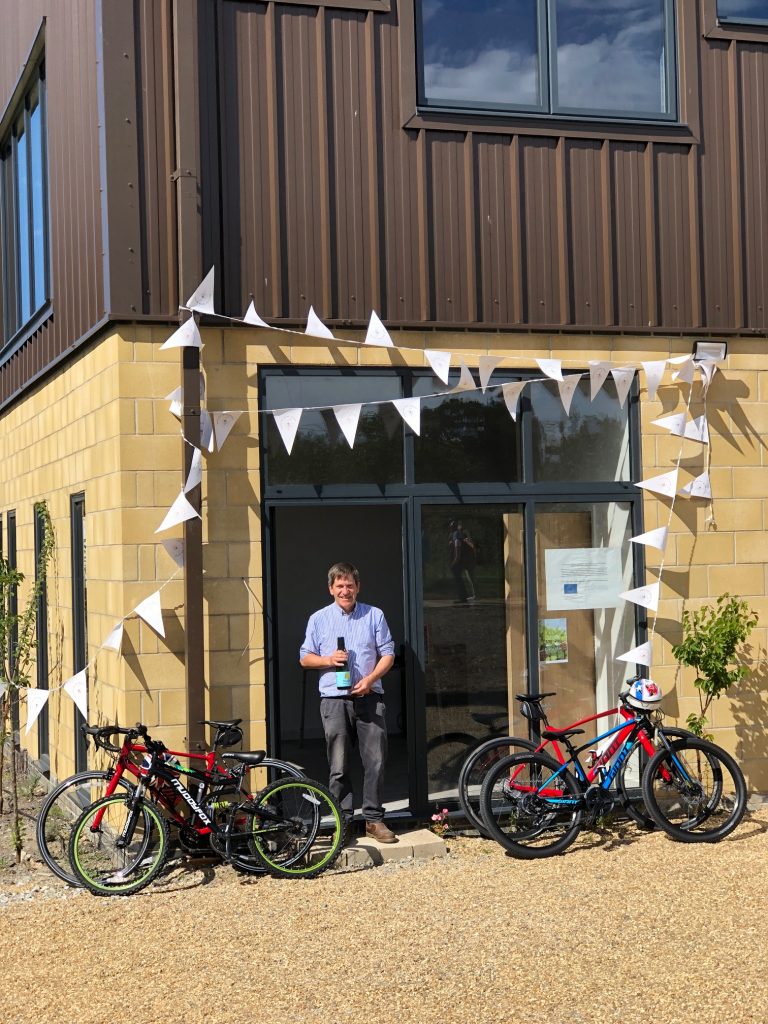 Work has also been done outside, landscaping the entrance to make it as self-sufficient and sustainable as possible – another area that John is very passionate about. "We are developing a strong brand built around our ethos of sustainability and a sense of stewardship of the land," he says. "We have a strong permaculture theme based on regenerative agriculture. We are growing vegetables and soft fruit close to the vines, and nut trees further away. We have planted medicinal herbs, such as lavender, sage and rosemary. This is the concept behind permaculture – growing useful crops alongside decorative ones. We have apricot trees with tomatoes growing underneath, for example. It is about using the hedges and optimising the land, and it all dovetails into helping prevent global warming through growing your own vegetables and so on. Life is all about balance, and we need to remember that."
Part of this idea of sustainability is also present in The Vine House, Chet Vineyard's own holiday cottage set in the heart of the vineyard. Originally the old stables and old dairy, this has been converted to a charming property that sleeps six people. The Vine House really is a beautiful space, and it is perfect for those who want to take a break in Norfolk. "What could be better than waking in the vineyard, exploring the area, and then returning to Chet for a tour and wine tasting?" asks John. "It is perfect, and we have repeat business coming back all the time. People book for a tour and tasting, and may then stay the night. Being able to offer this all fits into our idea of Chet Vineyard becoming a destination venue."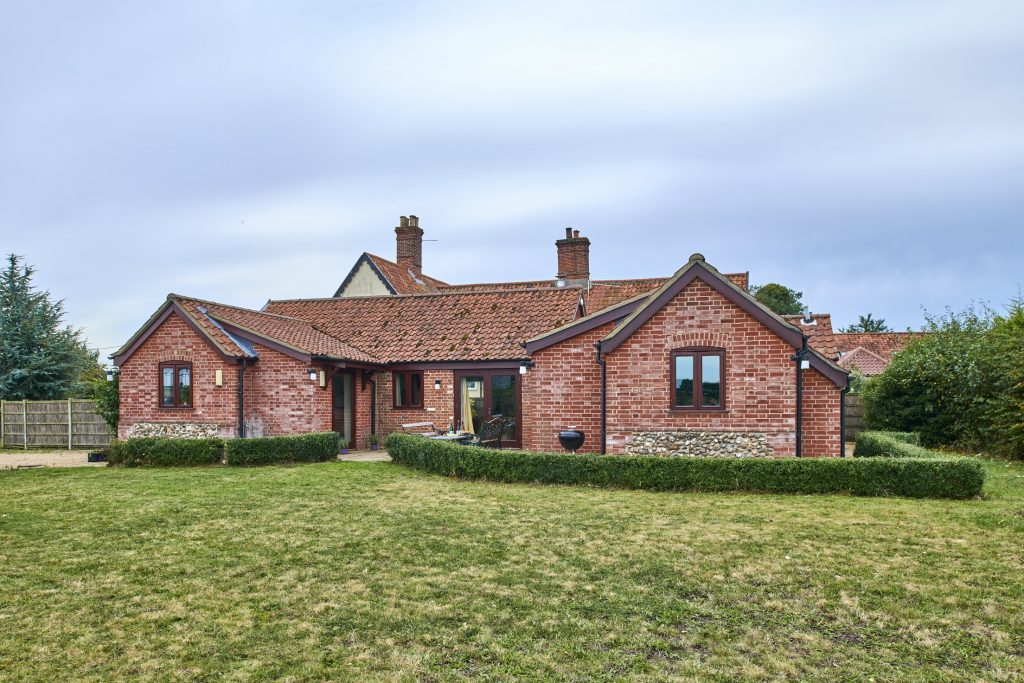 John continues, sharing his own personal ethos on his wine production: "I have always preferred to experiment with my wines and offer something that is a little bit different as well as being a quality wine – I think that all Norfolk wine makers have a similar attitude. The wine industry in this country is still in its infancy, and most wines are single varietals, that is, made from a single grape. There isn't a lot of blending going on, although that is something I am investigating for 2021. So since the first Horatio was bottled in 2014, I have concentrated on building up and maintaining a strong house style and I feel that we have achieved that.
"The use of oak in wines is also in its infancy here in the UK. It is only over the last three or four years that European oak has become more prevalent, and that creates interesting wines. I believe that there is no reason why we cannot produce an English version of a Vouvray, for example. The composition of my fourth plot, for example, is slightly more gravelly, so that will result in a different style of wine. Time will tell!"
While many of the grapes that John uses are familiar to English wine drinkers, the Bacchus is notable by its absence – for the time being, at least. Instead, John has concentrated on the Schönberger, Regent, and Solaris grapes among the more traditional Pinots (Blanc, Noir, and Meunier), and Chardonnay. The result is a unique wine that is distinctly Chet's own. It is fresh, and it is full of flavour, and it has made it on to my tasting menus several times. As Bridget says: "In France, wine production is very regulated while in England, winemakers are able to experiment with different styles of grapes and play around a bit more. I think that ensures that no two vineyards are ever the same, regardless of proximity and foundation."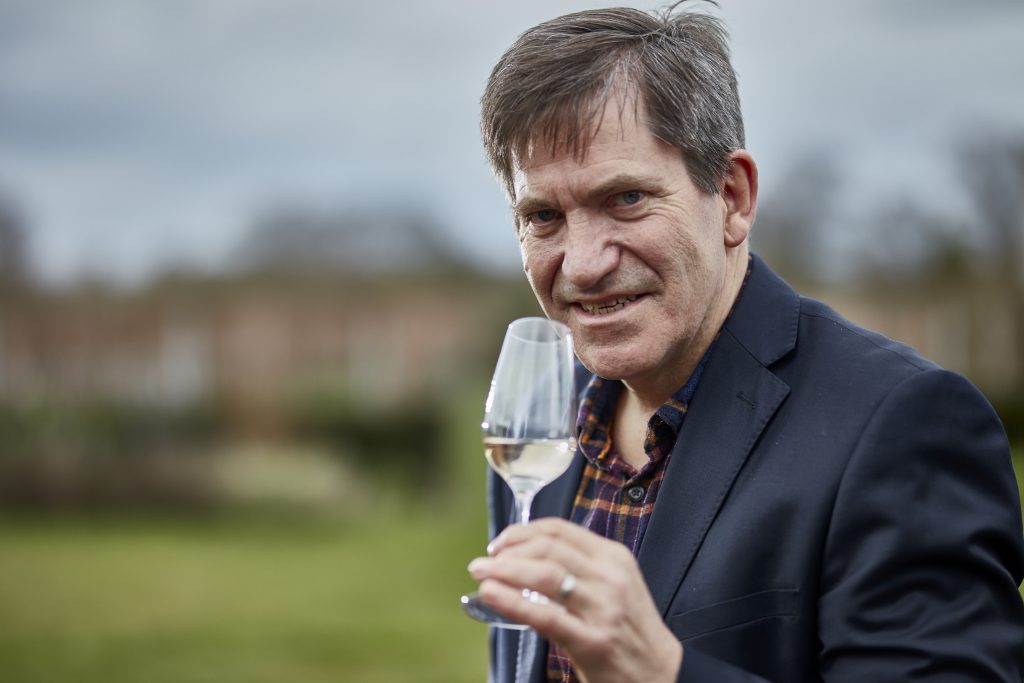 John has yet to bottle his 2019 vintage as, since the end of last year, the focus has been on the new winery. He says: "I am looking forward to bottling. The Solaris and the Schönberger are both in the vat and are showing a lot more intensity than they have previously. I macerated the grapes and then let them ferment for two days before pressing them with a horizontal pneumatic press that keeps the air out. By preparing the grapes this way, it takes just enough character from the skins to the wine, and it adds more complexity."
John continues, saying that with the world on pause, it gave the couple a chance to re-evaluate the business as a whole. "We began as Chet and Waveney Valley Vineyard, but we have felt for a while that we should drop 'and Waveney', he explains. "With the pandemic affecting so much, we have gone ahead and rebranded our still wines Chet Valley Vineyard. It is all about getting our name out there more and cementing the brand that we have created."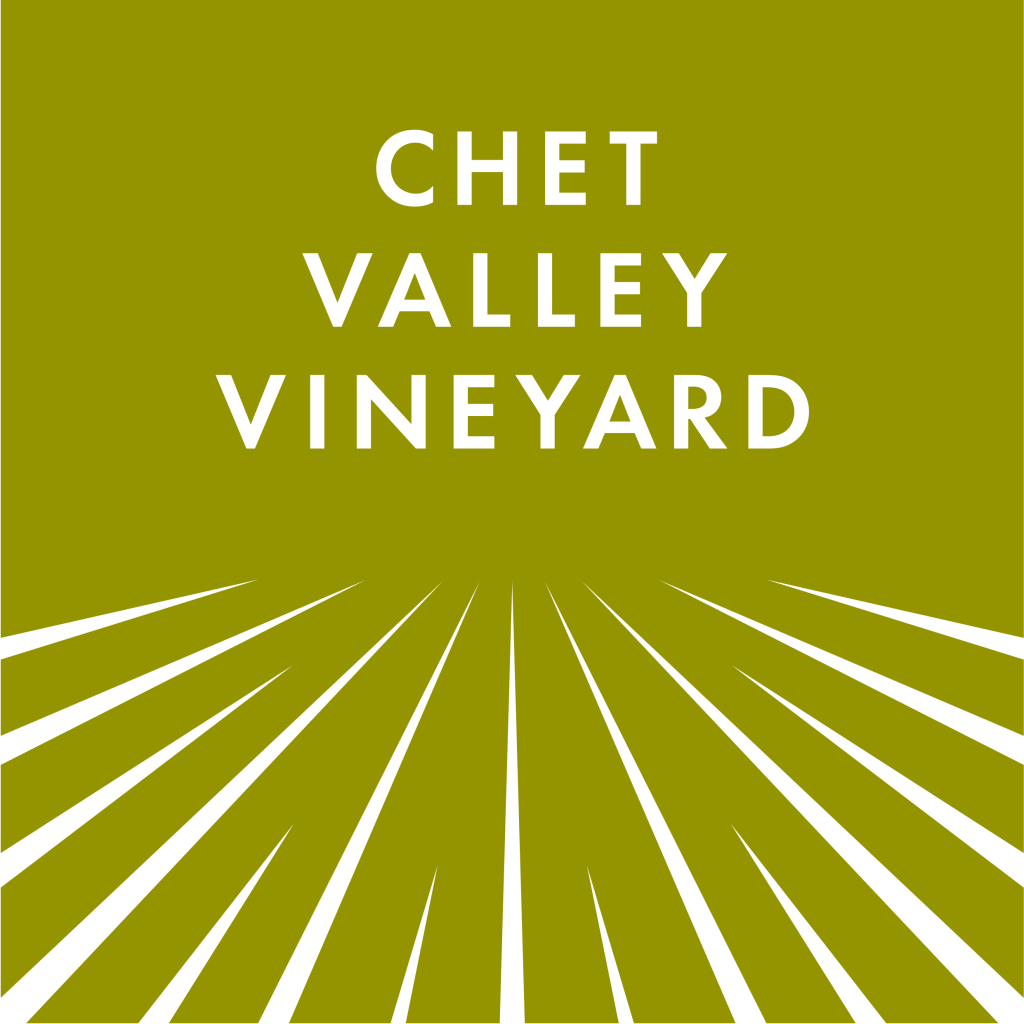 With the couple clearly looking to the future, I ask John what the highlights have been over the years, and he says: "We have been so lucky, really. People are very keen on the Skylark in all its forms, and they do make that known! That feedback encourages us to continue down the same route. Other stand outs have been winning a couple of bronze awards last year from Wine GB, the UK's trade body and judged by people such as Oz Clarke. We were so pleased – we are a small Norfolk vineyard and we were there among the 'big boys'. It underlined the fact that we really had made progress over the last five years, since we released that first Horatio. We are very lucky to have won a lot of awards and recommendations with our wines, and they all mean a lot to a winemaker.
"Norfolk is gaining a reputation as a vine-growing and wine-making region and there are some strong brands in the region. Both Bridget and I have just been invited to join the committee for Wine GB East, an off-shoot of Wine GB, and that is an honour in itself. Our ultimate aim is to be able to recreate a Margaret River or a Napa Valley here in Norfolk."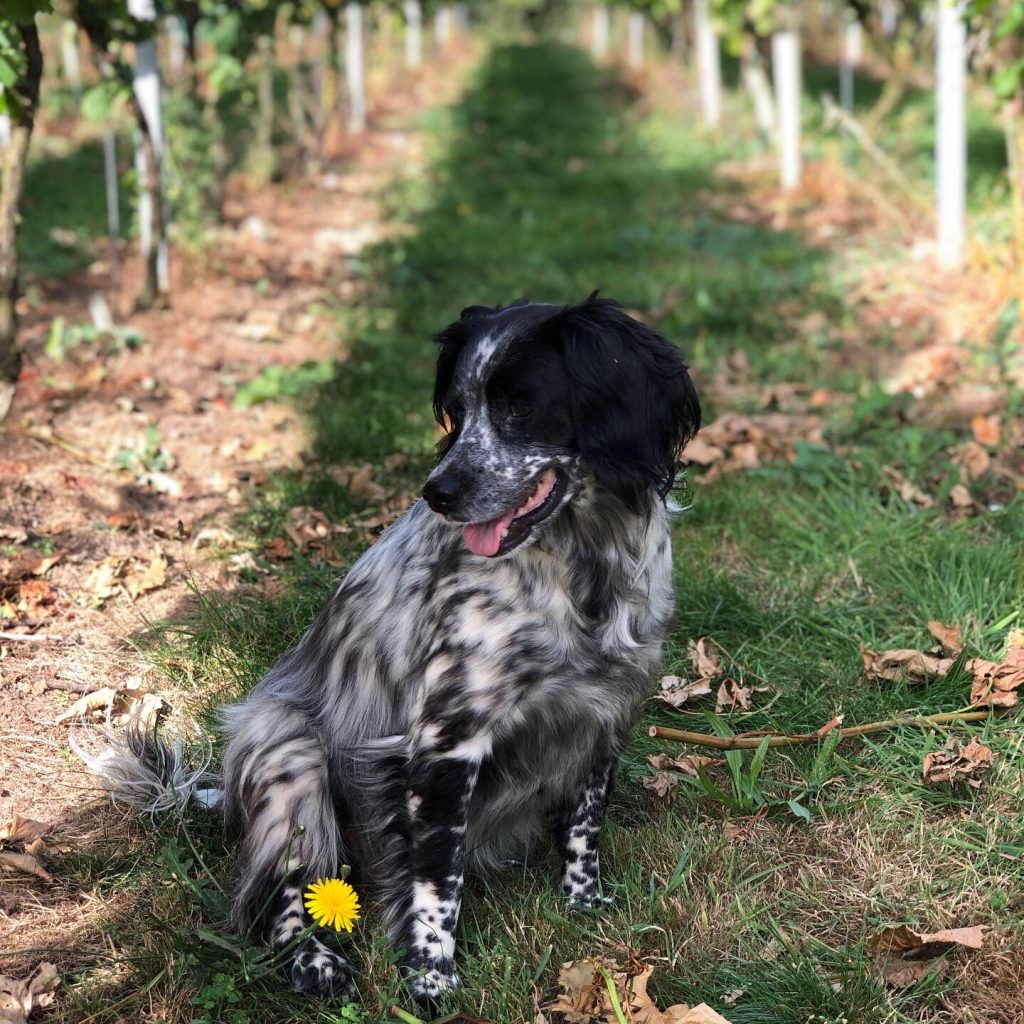 Other pivotal moments have been more personal. "Making Bridget a manager at the vineyard was so important," says John. "She has been great, and she is brilliant at so much. We are like minded souls – the villagers were right when they said that we would be so suited! She is also very committed, with a busy job in the NHS and the UAE Medical School, but Bridget is 110% into the vineyard, and we both have the same goal. Sometimes it would be nice to be able to switch off a little bit, but we want to make sure that we push the business as much as we can over the next few years, especially with the new winery in place.
"As for our daughter, Ruby, she is very good. She takes some interest in the vineyard but at the moment is more excited by guinea pigs and hamsters! That said, she loves going to food and drink fairs and that is always fun to see. With the fairs cancelled this year, we especially missed the Royal Norfolk Show. Being a farming family through and through, this is always the highlight of our calendar."
Talking of fairs, it is time to talk to John about Norfolk and he laughs. "Norfolk boys always come back in the end! Even when I was offshore or in London, Norfolk was my refuge. I had a happy childhood, all based in the county, and I have great memories of that time. When I returned here permanently, I was ready to be anchored. I married Bridget, and I have made my life here, just as I always knew that I would.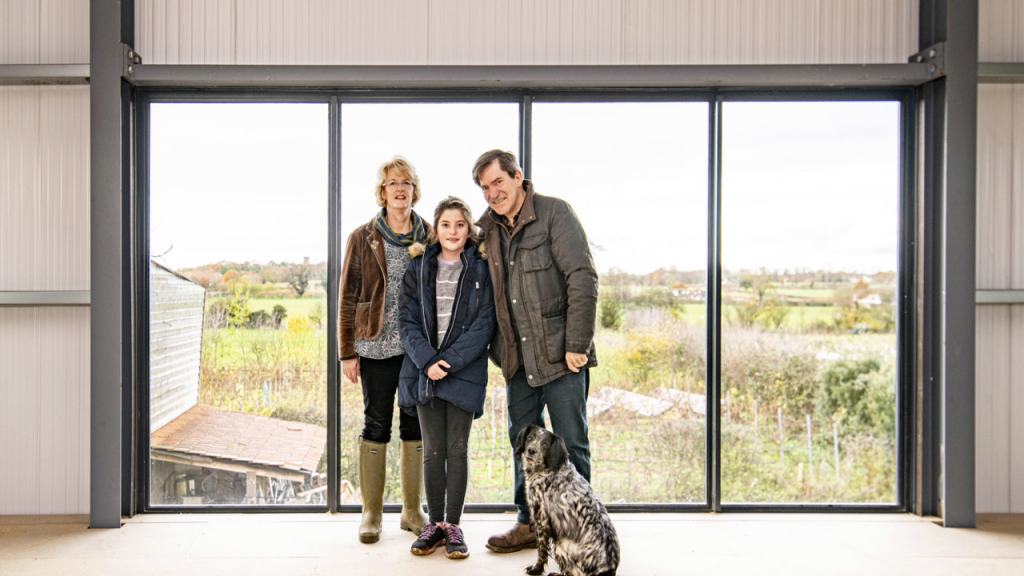 "What I love most about Norfolk is that it has such a great range in what it offers, and it is just so interesting. It has amazing landscapes and beaches, and then there is the fine city of Norwich – just the right size, with a range of classical heritage, offering pubs, bars, and the arts. Agriculture in Norfolk permeates through everything, and I love that I have been able to diversify the land left to me into a vineyard, all within the Chet Valley where I was raised.
"I feel during that the past five years, people have really opened up to what they can produce here and make locally. Nationally, there is an awareness of what the UK can offer, and Norfolk epitomises this. Everyone in the food and drink scene in Norfolk is so supportive of each other, and they are all keen to be part of the community. There is a strong drive towards artisan and quality food and drink here in Norfolk."
I ask John where his favourite places are, and he thinks for a few moments before answering. "North Norfolk. If you go to somewhere such as Wells-next-the-Sea, you can get on to the beach easily, and then go back to the harbour for fish and chips. I think that has to be my favourite place. Then there is The Swan at Loddon where I meet good friends for a drink – as well as my local The George and Dragon in Thurton.
"I am a great fan of Bishops Restaurant in Norwich, which manages to combine intimacy with a simple yet incredibly effective menu. And then the beach… It has to be Holkham as it is so lovely – although it is a long old walk to get to the sea sometimes!"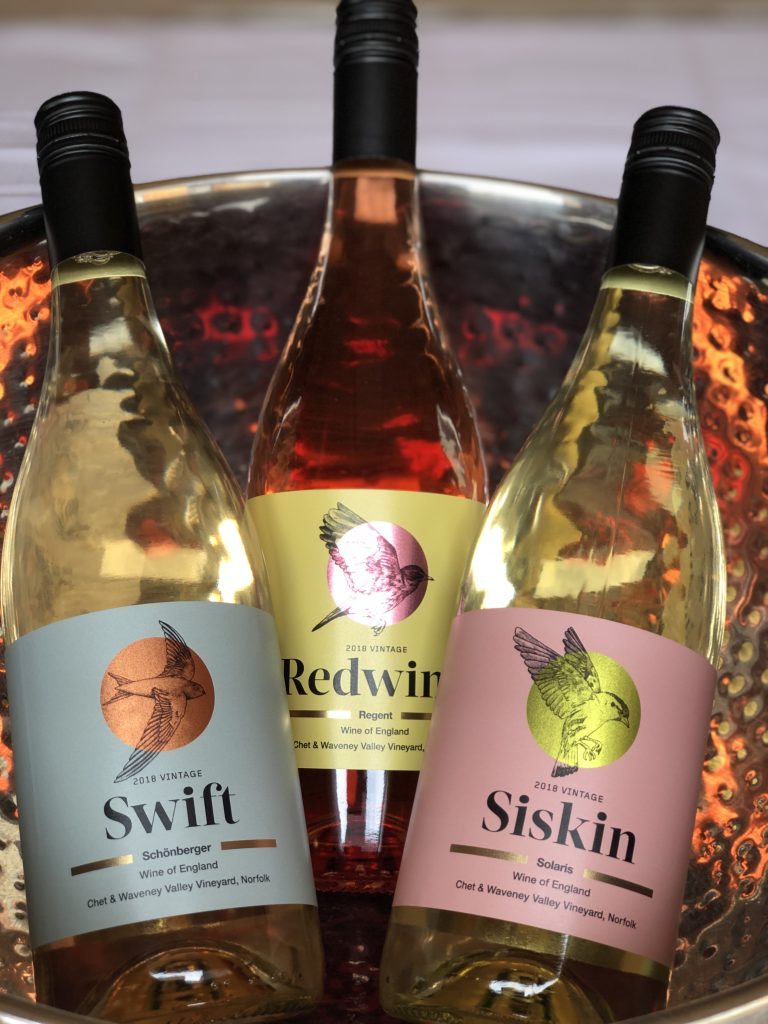 I then ask John about the best way to enjoy his wines and he smiles as he says: "Probably with family in the garden, eating things that we would when on holiday – charcuterie, cheeses, and strawberries, while barbequing some salmon. We have a wood-burning oven in the garden and can wrap salmon in foil and cook it there. With a garden salad, new potatoes, and some Horatio or Skylark, it is just perfect."
Along with finishing the new winery, I ask John what his goals are for the future. He is clear in his response – to win more international and national trophies. "That is the route I want to go down," he says. "The judges are impartial and are chosen as experts in the wine in that category. It is all about excellence in the wines, and you always have to have a goal in respect of that. I always aim to produce something different that is still of excellent quality.
"We also want to get the Chet Valley Vineyard name out there a bit more. We have some clear ambitions with this, and we are working towards them such as the rebranding. I feel that we are pioneer winemakers in Norfolk, alongside places such as Flint Vineyard and Winbirri. We have so many quality winemakers here in Norfolk, and to be one of the oldest and to have produced so many different, yet award-winning wines, is something that I cannot underestimate."
John pauses. "I want to be clear on one thing, though. I want to use this opportunity to say a big thank you to Bridget for all her hard work, and her unwavering belief in Chet Valley Vineyard. I wouldn't have been able to get this far without her."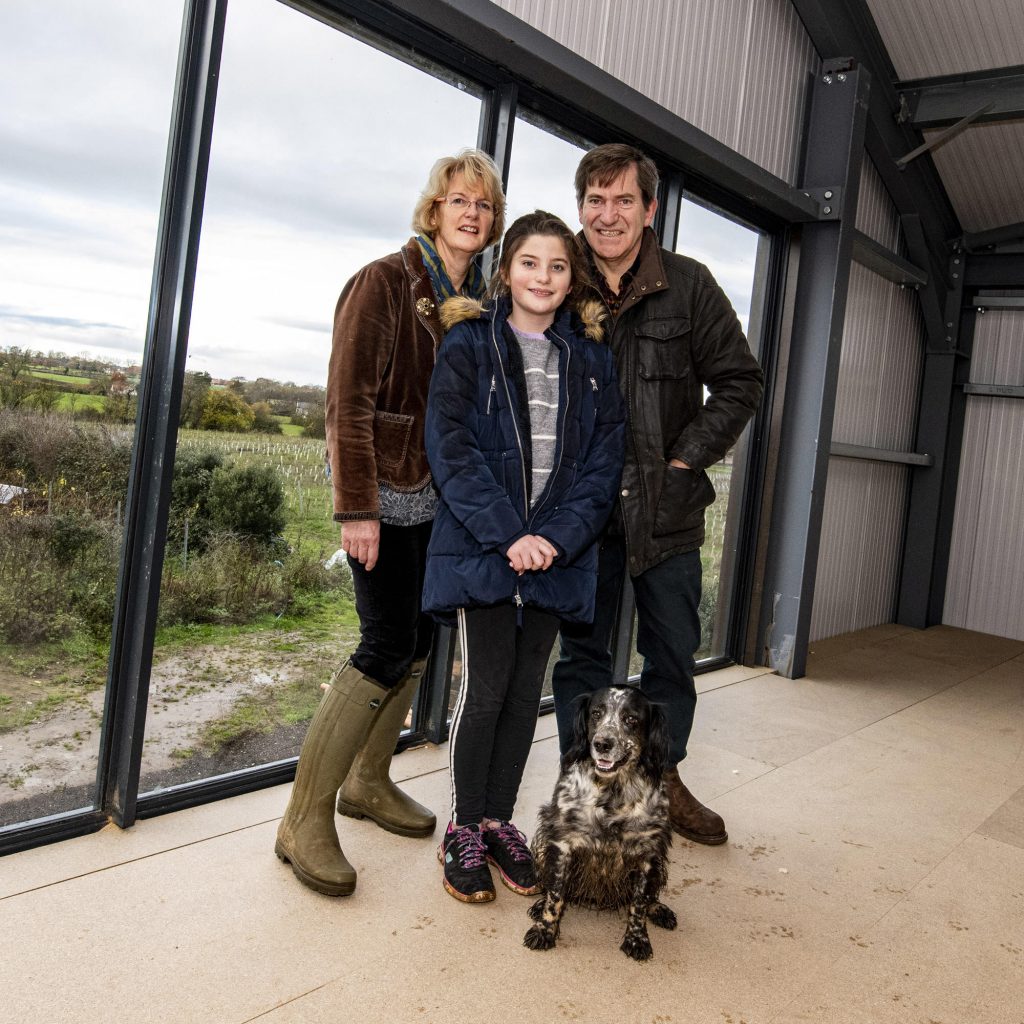 With the conversation coming to a close, it is time to ask John to sum up Chet ValleyVineyard in one sentence. Without hesitating, he says:
"A family-run artisan winemaker striving for quality."
It is clear that John's scientific background has helped him understand viticulture and all its complexities – and that has certainly resulted in delicious wines enjoyed by many. While he may claim that his is a "small Norfolk vineyard", the wines are anything but. They are big on flavour, while also being light and fragrant, and they are among my favourites, easily holding their own among their international peers. Together, John and Bridget make the perfect team and, with the new winery opening within a matter of weeks, as well as many new plans that I cannot yet divulge, it will be full steam ahead to propel Chet Valley Vineyard to the next level. And I know that I, for one, cannot wait.
Further reading
Chet Valley Vineyard
The Vine House
WineGB East
WineGB