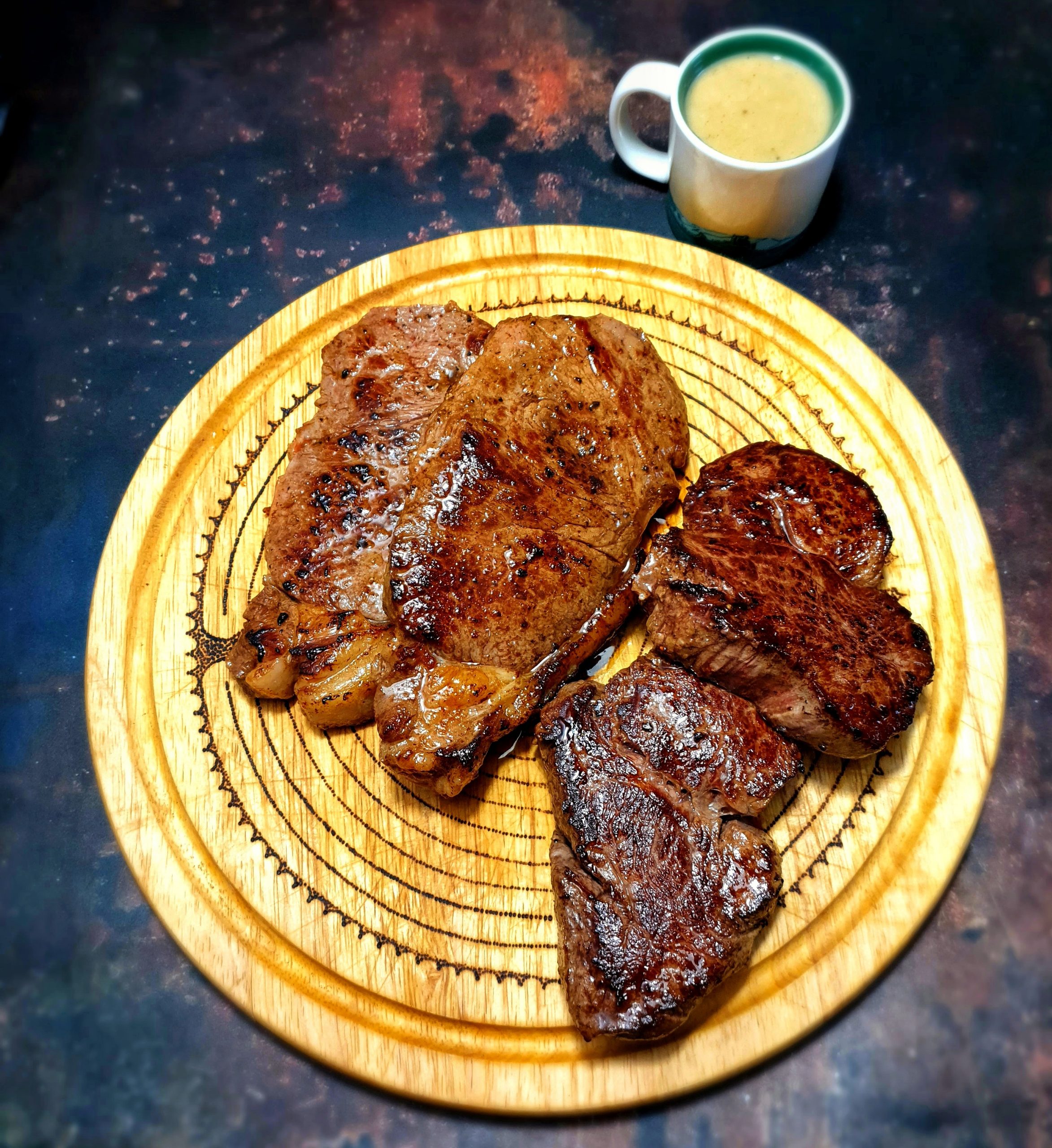 Upping the Steaks – Intwood Farm
You may not have heard of Intwood Farm before, but with the hot weather forecast for this weekend and next week making it perfect barbeque weather, now is the time to check out this family-run business.
Located in Cringleford, just outside of Norwich, Intwood Farm opened its butchery in April this year. Owned by Nigel Darling, the farm is set in 450 acres, including arable land, and they specialise in native breeds. "We acquired the farm in 2010, with 30 cows and calves as our foundation stock," says Nigel. "We now have around 300 cows, a number of rare breed pigs, and also sheep as of two years ago. We also offer local chicken and duck, as well as a range of artisan sausages, meatballs, and burgers. In addition, we have a selection of sauces and oils from Hillfarm in Suffolk."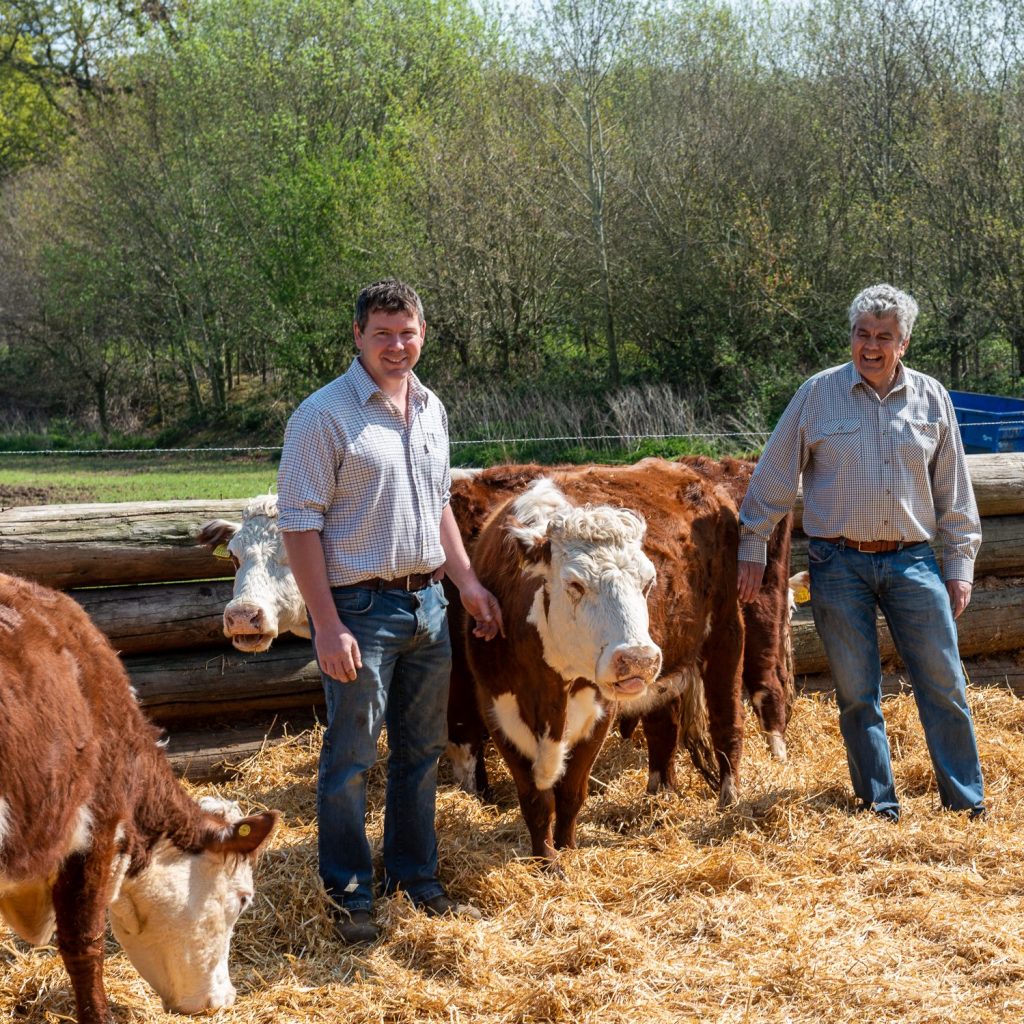 All the livestock are grass-fed and are free to roam the land. There are three breeds of cattle produced for sale through the butchery – Highland, with their distinctive long hair and horns, as well as Welsh Black and Traditional Hereford. The sheep are Polled Dorset, while both breeds of pigs are official rare breeds, Saddleback and British Lop. As such, the family are members of the Rare Breeds Survival Trust, and animal welfare at the farm is paramount. Indeed, my own local butcher speaks very highly of them – the best praise you can get being from your peers. The farm is also home to cows that are part of the breeding programme. And if that wasn't enough, there are also ancient woodlands and environmentally sensitive areas including wild orchids growing naturally. A special place indeed.
The magic of the land and the native breeds definitely result in amazing flavours in their produce – even more so in the beef, which is hung for 21 days. Originally, Nigel sold to private customers but with demand growing, the family decided to convert an old dairy into a state of the art butchery. Realising that lockdown was coming, the family worked around the clock so that they could begin trading as soon as possible. So while in terms of the COVID-19 pandemic it was bad timing, Intwood Farms was able to turn this into something positive.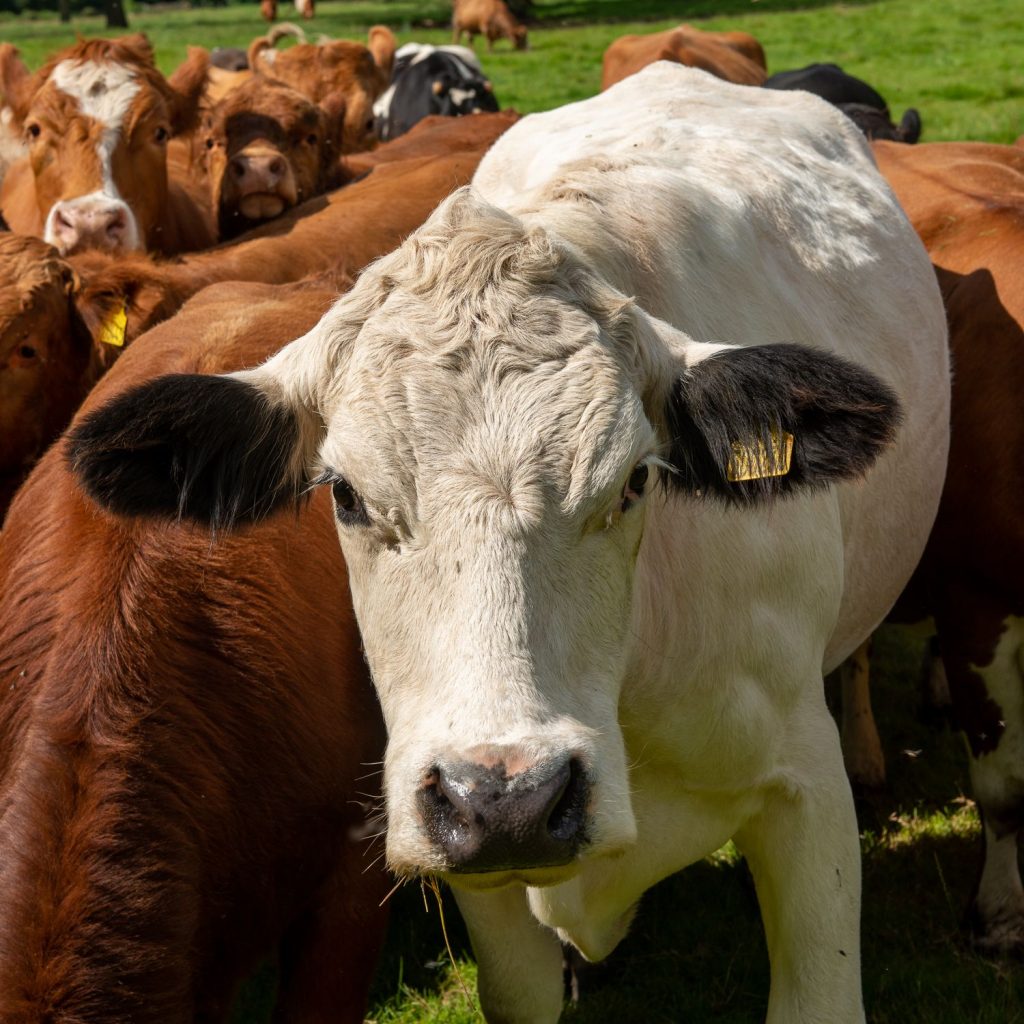 They began delivering to households across Norfolk during lockdown, and swiftly built up a strong reputation with their beef, especially their steaks, as well as their pork and lamb. And so it was that I was lucky enough to be gifted a box for review. The meat, which arrived frozen, consisted of their classic rare breed pork sausages, Merguez sausages – made with mutton and spices – minced beef, two Intwood signature burgers, and two each of their fillet and sirloin steaks.
The first dish I went for was the Merquez sausages. I love spices but I am not always good with heat having had acute bronchitis a few years back. However, these were delightful and well balanced, the blend of paprika, cinnamon, chilli and garlic pairing beautifully with their lamb. I browned the sausages off, and then made a Moroccan-style dish with onion, peppers, tomatoes and giant chickpeas – I had sadly run out of giant butter beans, or gigantes, which would have been my preferred choice. The finished dish was just lovely, and the sausages so, so good. Really meaty and full of flavour, they were delicious.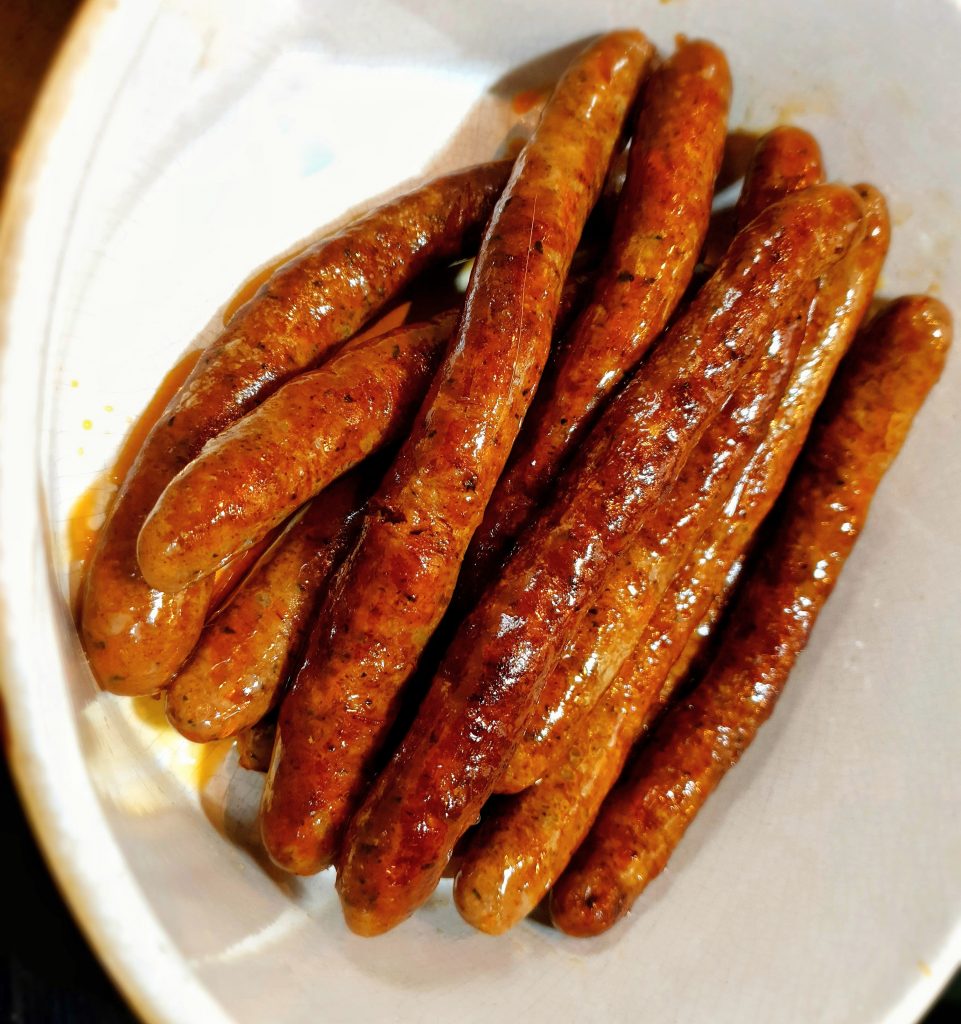 Their classic breed sausages were also full on with flavour and packed with pork. They would work well for breakfast, lunch or dinner, and be great on a barbeque – as would the Merguez for those wanting something a little different. For those fussy about their sausages, the Intwood Farm bangers would definitely hit the spot. We enjoyed ours simply – cooked in a pan and served with seasonal veggies.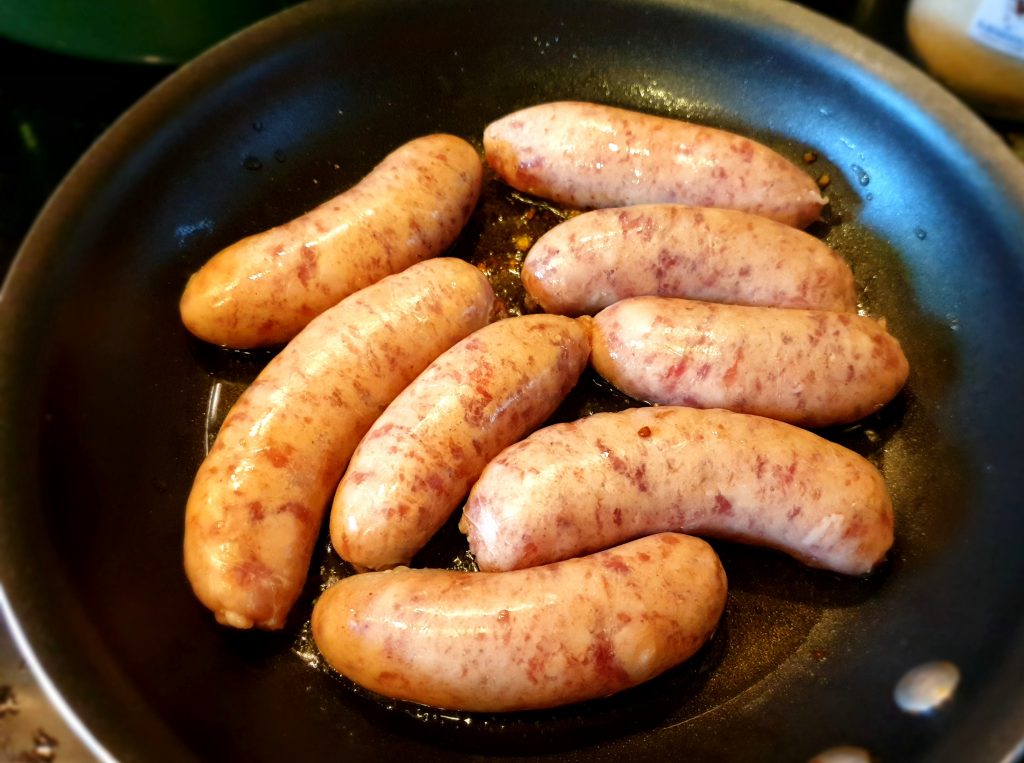 The Intwood signature burgers were huge, being 6oz each. We shared them between us, cooking them on the barbeque on a sunny day; thankfully, we have had a lot of them lately! The burgers were great, really meaty and they were full of flavour. One thing about both the classic pork sausages and the burgers is that the meat flavour is allowed to shine through and is not hidden by herbs and spices. The burgers have just salt and pepper added and are 100% meat. I think they would get a thumbs up from burger lovers everywhere!
Finally, time for the steaks. I had been told that these were delicious, but we have good local butcher who also rears his own cows, so I wasn't sure if they would be as good as what we get from him. They really were! In fact, the sirloin blew me away even more than the fillet – it is a cut I rarely buy these days as I have just had too many sirloins badly cooked and lacking in flavour, but the Intwood sirloin really proved me wrong. We shared the steaks between us, and I cooked them in a pan with butter. I served them with a homemade cracked black pepper and blue cheese sauce, homemade chips, and the last of the asparagus. The flavour was so brilliant in both – rich, meaty, incredibly tender, and moist. The fillet was all that you expect from this premium cut, and they were just delicious. I must admit, I would love to try their ribeye, as that is the steak we have the most. But that sirloin… Just wow.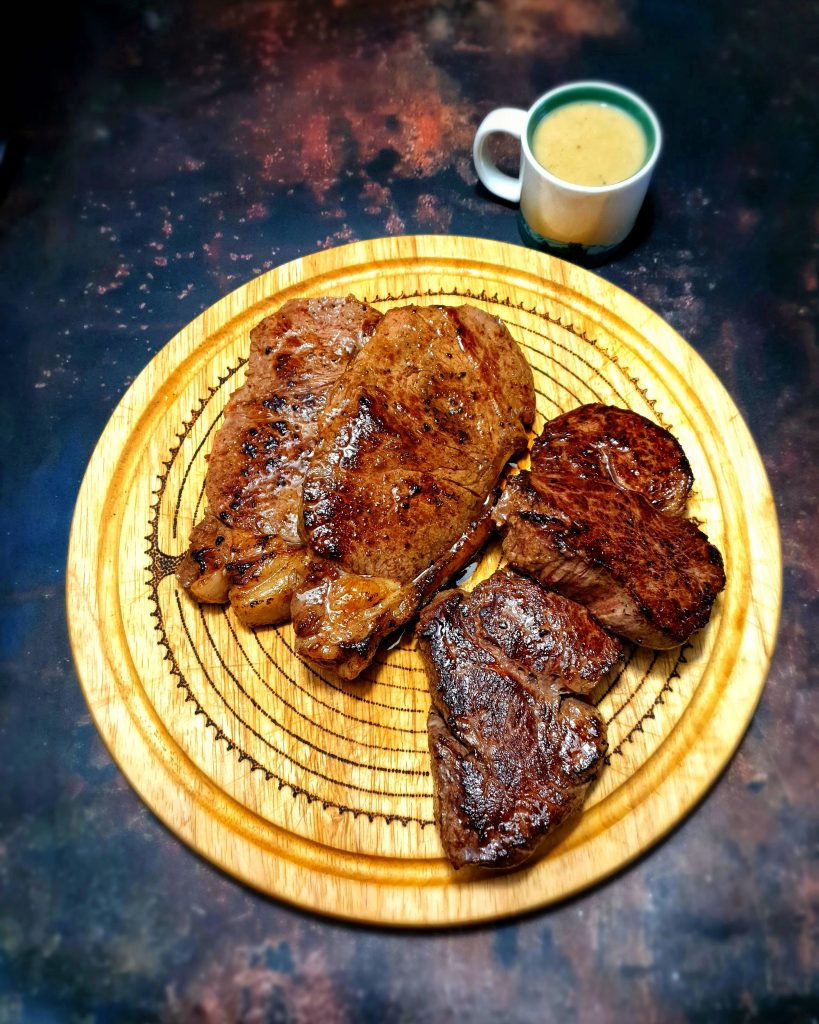 Intwood Farm has so much to offer. Their beef page alone offers spicy meatballs, flat iron, T-bone, and tomahawk steaks, spare ribs, sausages, steak and kidney, oxtail, and ox liver, and a full range of cuts. Their lamb and pork pages have similar offerings, and there is a gluten-free page including gluten-free sausages. To complement all, they offer oils, sauces and condiments, and even pet food.
If, like me, you cannot choose, then they have pre-selected meat boxes available including summer barbeque, sausage taster, a classic steak box for one – either a fillet or sirloin steak with sausages and a packet of Adnams Beery Nuts – and even half a lamb or pig. You can select add-ons to your boxes to ensure that you have everything you need. Time to fill up your freezer!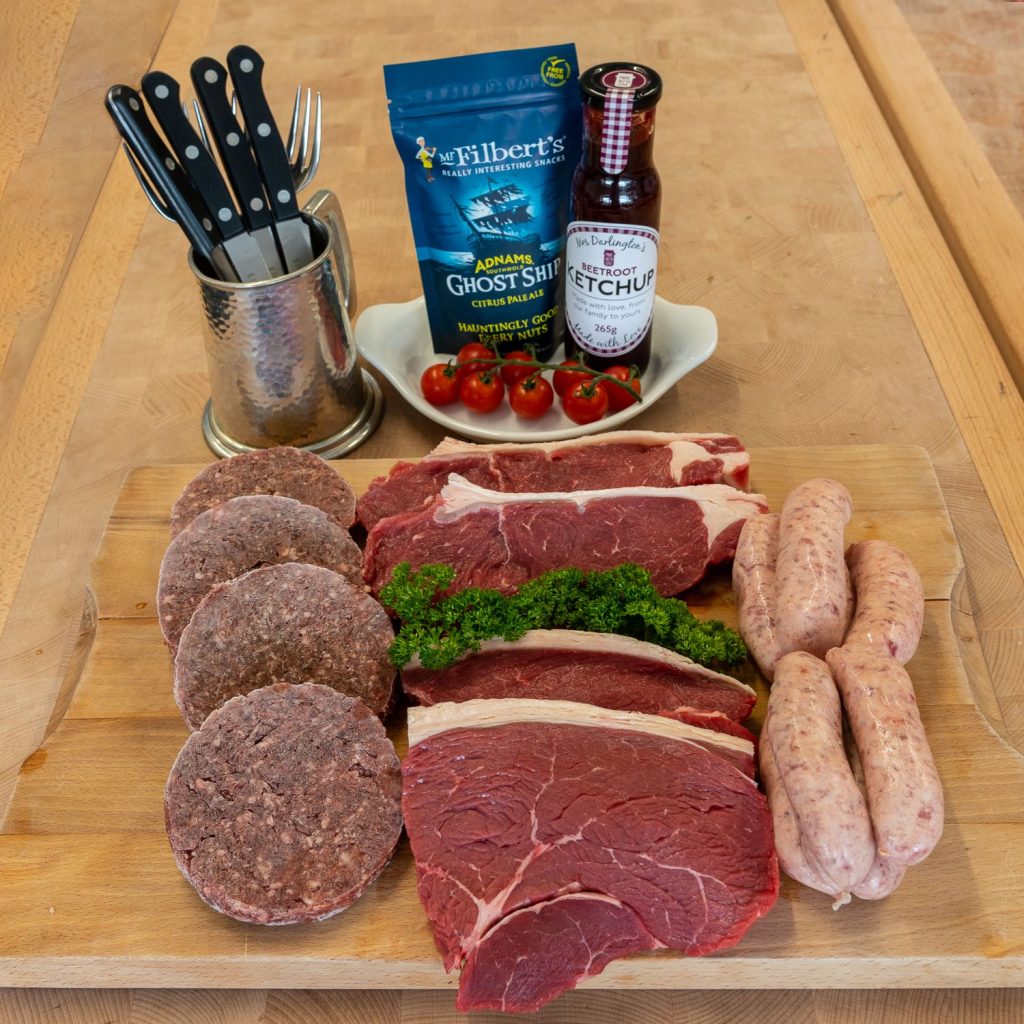 Best of all, you can order online. If you live in and around Norwich, and order before midnight on Mondays and Thursdays, your delivery will be with you the next day. They also delivery to Great Yarmouth, Lowestoft and north Suffolk on Thursdays – again, you need to order before midnight the night before. They also do national deliveries, so you can treat a family member you may not be able to see at the moment and they can enjoy a meal on you! Delivery is free anywhere in the country, so there really is no excuse not to get online and order a box now for those summer barbeque days next week.
Eating locally, seasonally, and with provenance is at the heart of what The Delicate Diner stands for, and Intwood Farm more than fits into this ethos. Really, what can be better than buying meat from a family butcher who believes in native breeds and sustainability? We are so blessed here in Norfolk to have such a great range of places to source our meat from, but Intwood Farm has definitely upped the stakes!
Find out more at www.intwoodfarm.co.uk or call 01603 937037.