The Delicate Diner's Picks: What's hot for July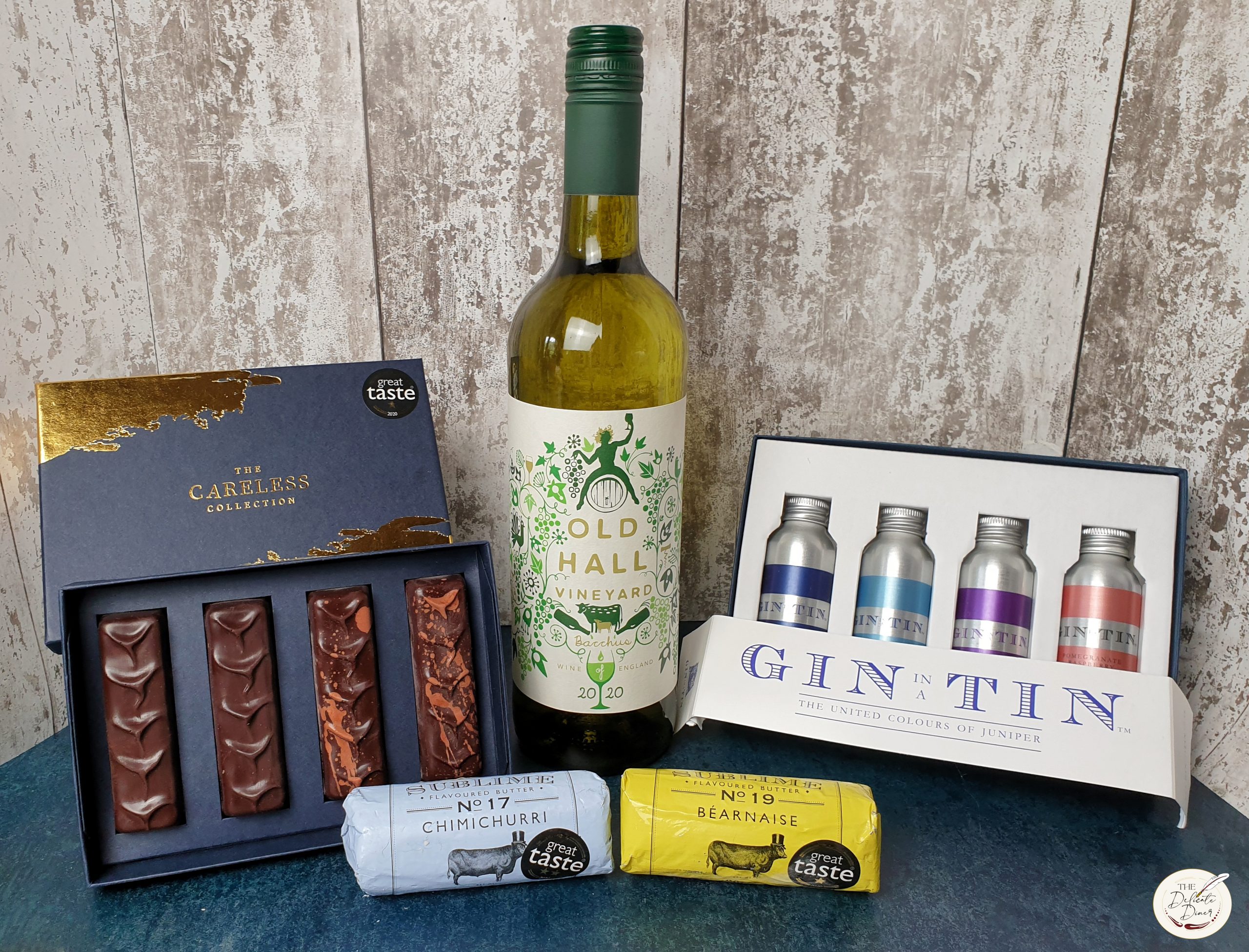 July is made for long and lazy days and I have chosen a mix of new releases and trusted favourites for this month's picks. From wine to gin – in a tin! – to chocolate and butter, there is something for every easy meal, relaxed picnic, and drinks with friends. Plus, as usual, my recommendation for takeaways/eating out to round up this month's selection!
Summer days – Old Hall Farm Bacchus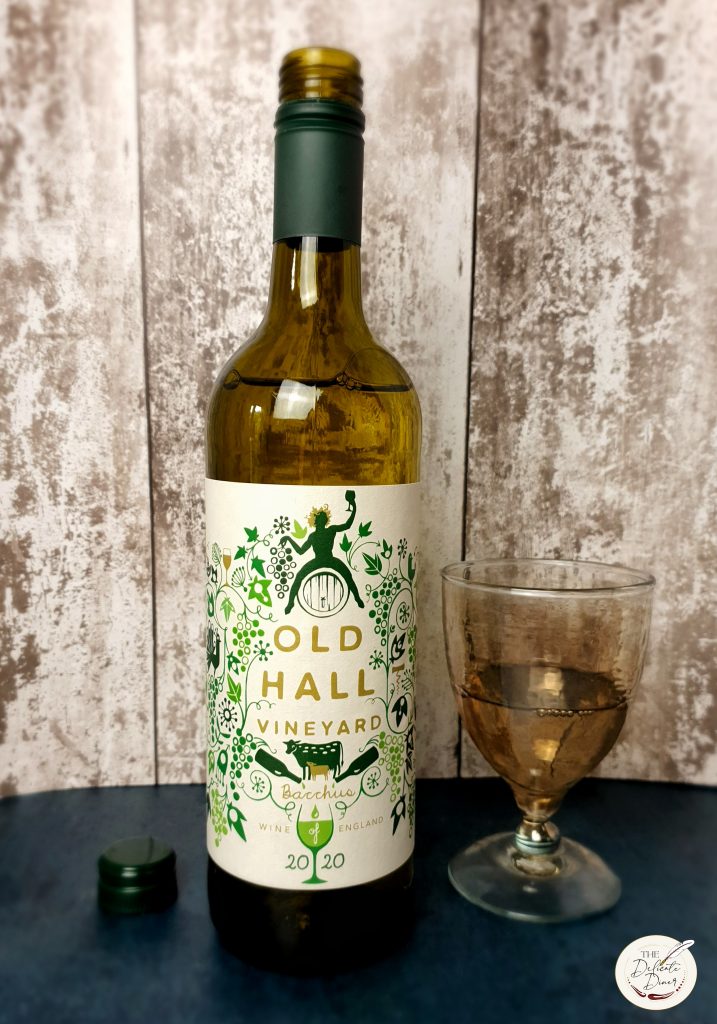 Old Hall Farm in Woodton has just released their fourth wine. While many of you may know the farm for their raw Jersey milk, butter, cream, and (amazing) Skyr-style yoghurt, or for their sausage rolls and brilliant butchery counter, they also do wines. And they do them rather well.
Their latest released is the Old Hall Farm 2020 Bacchus, launched at the end of June. This delicate white wine is absolutely perfect for sunny days, being full of gooseberry and mellow green apple flavours. It is light and balanced, yet full of vibrant notes. This Bacchus is another great example of the brilliant wines that this part of the UK is producing, and a great addition to the Old Hall Farm Vineyard wine list.
While I am tempted to say that this is a wine to celebrate with friends, I rather think that, come the next sunny weekend, I may just take a glass to the bottom of the garden and relax, pausing away from the world and enjoying this fabulous Bacchus.
You can buy this wine, and plenty more besides, in their shop or visit www.oldhallfarm.co.uk to order direct.
Picnic days – Gin in a Tin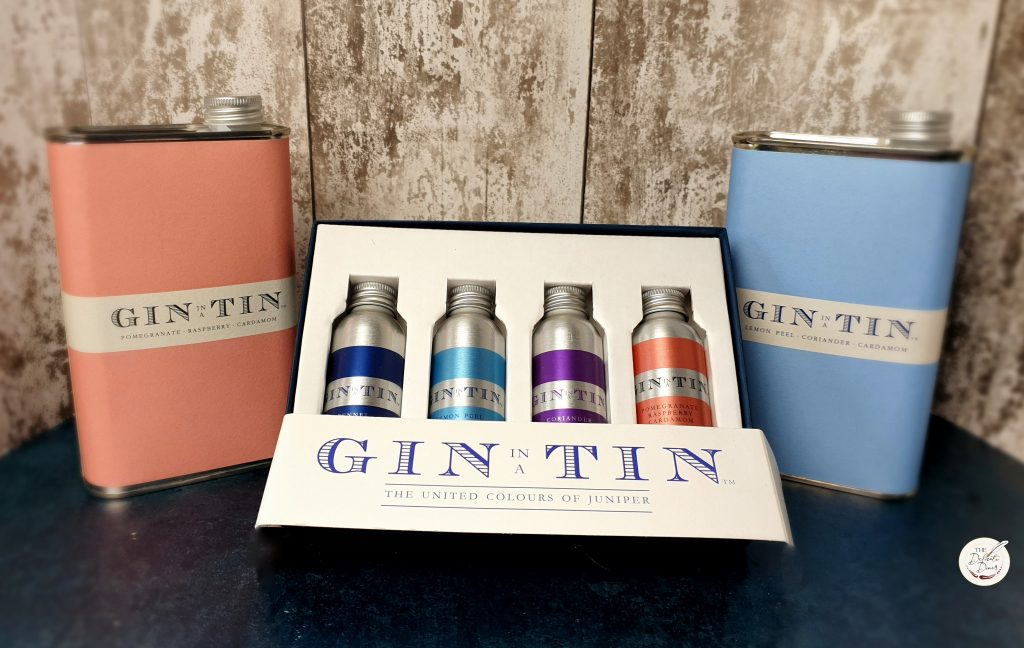 Who doesn't love a gin? And who doesn't love a picnic? Enter Gin in a Tin, a family-run business in the Cotswolds whose premium small batch London Dry gins are not only a thing of beauty to look at, they also give the mainstream labels a run for their money on taste!
The wonderful packaging aside, the thing that I love most about Gin in a Tin is the variety and invention. From the latest release – No. 17 Fig, Sage and Thyme – to the more traditional Sloe Gin (No. 15), they truly have something for every palette. Their more botanical offerings appeal to me, as I love those kind of gins, but there are also punchier offerings, such as Pink Peppercorn, Cardamon & Coffee (No. 16) for those who like a stronger hit.
From gift packs of four, 10 or 12 miniatures, to 50cl tins and gin subscriptions, there is something for everyone. Find out more at www.gininatin.co.uk Meanwhile, I will be adding a Gin in a Tin to my next picnic basket – my only problem is which number to choose!
Fastlove – The Careless Collection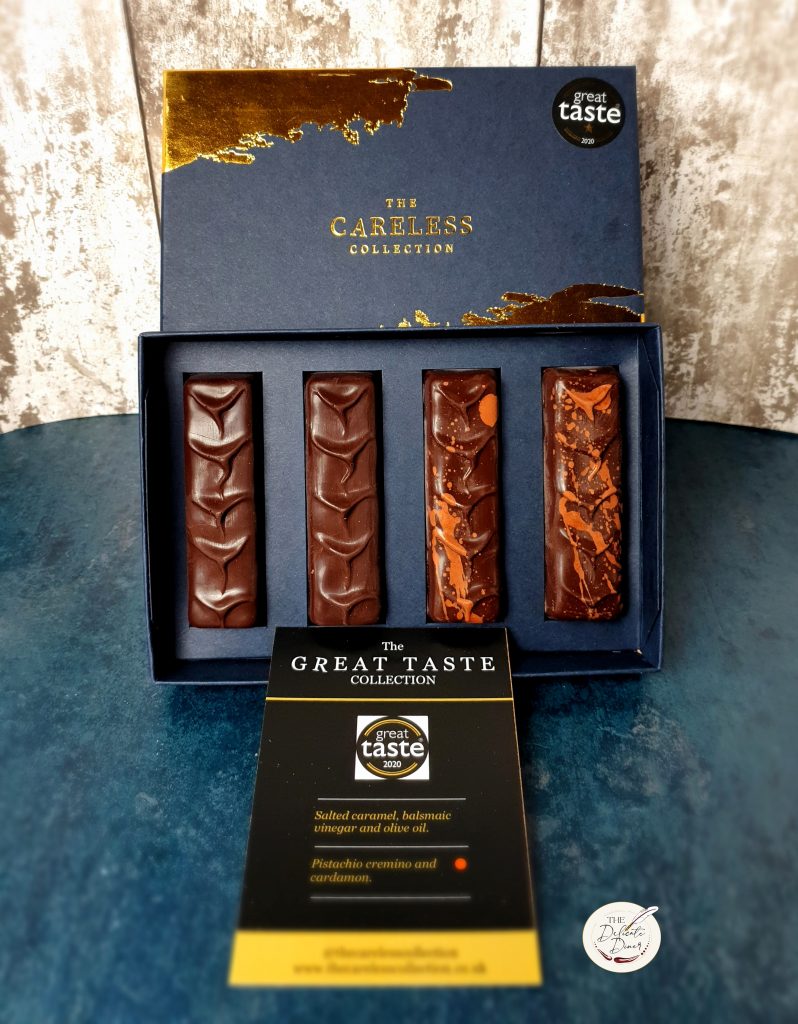 When David Crichton shared his Careless Whisper on MasterChef, I think a nation fell in love with the name, the concept, and the amazing chocolate creation he invented. The good news is, David has since set up his own online business, The Careless Collection.
I tried his chocolates when they were first released, a set of four indulgent chocolate bars, including a commercial take on Careless Whisper, a dish that helped send him through to the finals, no less.
For this month's picks, I have gone with The Great Taste Collection, which celebrates David's first two award-winning bars in one collection. There are Careless Whisper bars – dark chocolate with a salted butter caramel layer, balsamic and olive oil ganache – and two amedei chocolate bars with pistachio cremino with a hint of cardamom.
More recently, David has worked with local Pump Street Chocolate to make The Truffle Collection, again, all handmade. Find out more, and be sure to order, at www.thecarelesscollection.co.uk
Butter by numbers – Sublime Flavoured Butter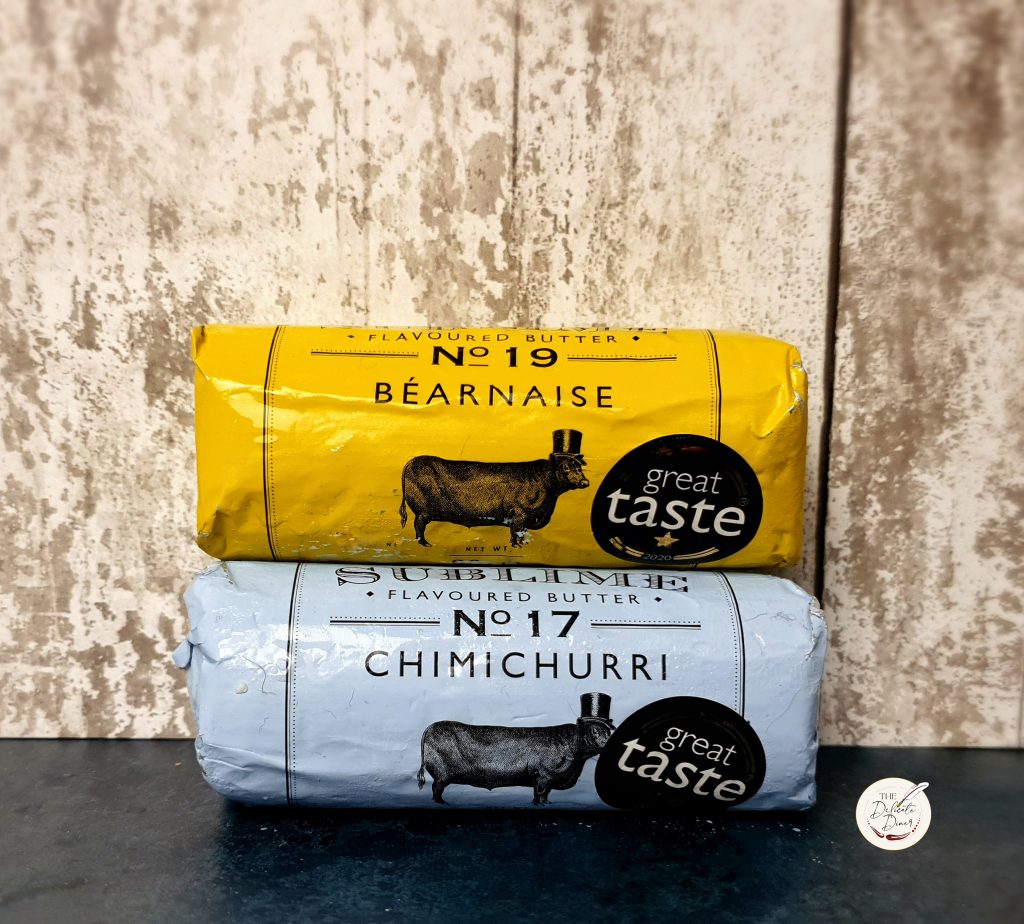 I am sure I am not the only homechef who has a freezer shelf with homemade flavoured butters – generally there to preserve wild garlic and to give ageing fresh herbs a new lease of life. Well, Sublime Butter in Somerset has taken this one step further, creating a tantalising collection of flavoured butters perfect for every occasion.
From the indulgent No 12 of truffle, parmesan and black pepper to the punchy heat of No 17 chimichurri, these butters are perfect for topping your sizzling steak, freshly cooked chicken, bowl of pasta, or even just on some freshly baked bread.
We all know that we are at the height of barbeque season and these butters would take your summer salad potatoes to the next level, as well as being the perfect finish to freshly seared meats and fish. It goes without saying, these butters were sublime with fresh asparagus.
Find out more at www.sublimebutter.com – and if you are near Bungay, I know that Earsham Street Deli sells it!
Ringing the changes – Brasted's & Caistor Hall by Brasted's
Due to injury, I have only eaten out twice since restaurants opened in April and both times it was to Brasted's in Framingham Pigot. I love going there, and I have reviewed the food there several times over the last couple of years. Quite simply, it is all about understated luxury and good, local food done incredibly well.
There is exciting news, however! In case you haven't heard, Brasted's are now the delighted owners of Caistor Hall, just outside of Norwich. The team have great plans – you can expect a bistro, offering a more relaxed version of the wonderful food that they currently offer, weddings done in style, and much more besides. Brasted's itself will remain, meaning that there truly is something for everyone.
The Caistor Hall by Brasted's doors will open on 8 July, Wednesday to Saturday, and then seven days a week from 2 August. Visit www.brasteds.co.uk to find out more.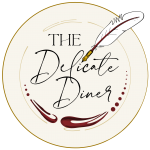 There you are – my top recommendations for July! I hope that some of these have inspired you to check out these and other local options, wherever you are. Don't forget to keep check back on The Delicate Diner for recipes and reviews, as well as much more besides.