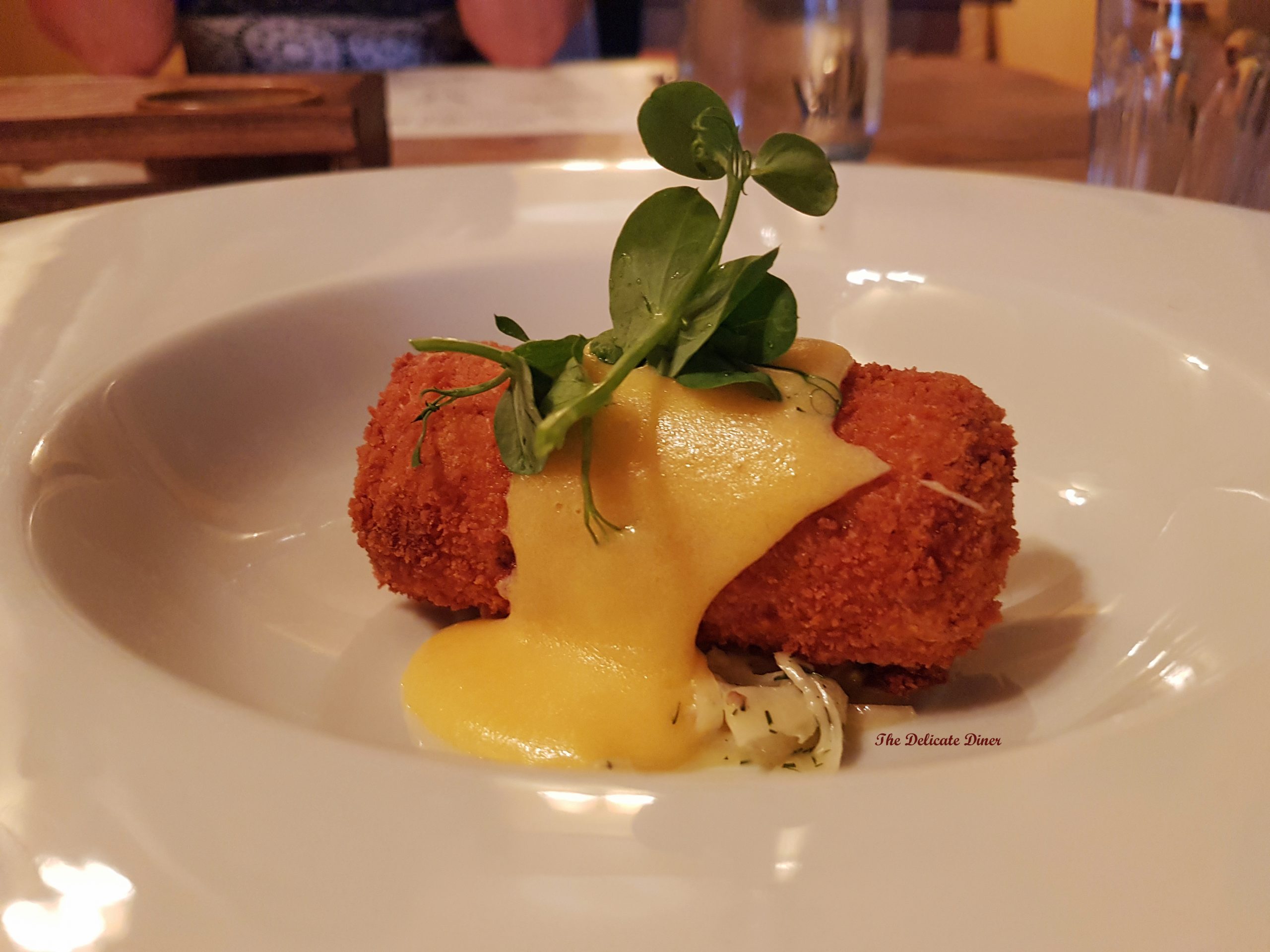 The Swan – Loddon's Best Kept Secret
It all began with a bowl of soup. A consommé, to be precise. And when I say, it all began, I don't just mean that it was the start of the meal. More, it was the start of being impressed, at the fact a local 'pub' in south Norfolk could serve a consommé that truly was up there with the best of them. I was in love.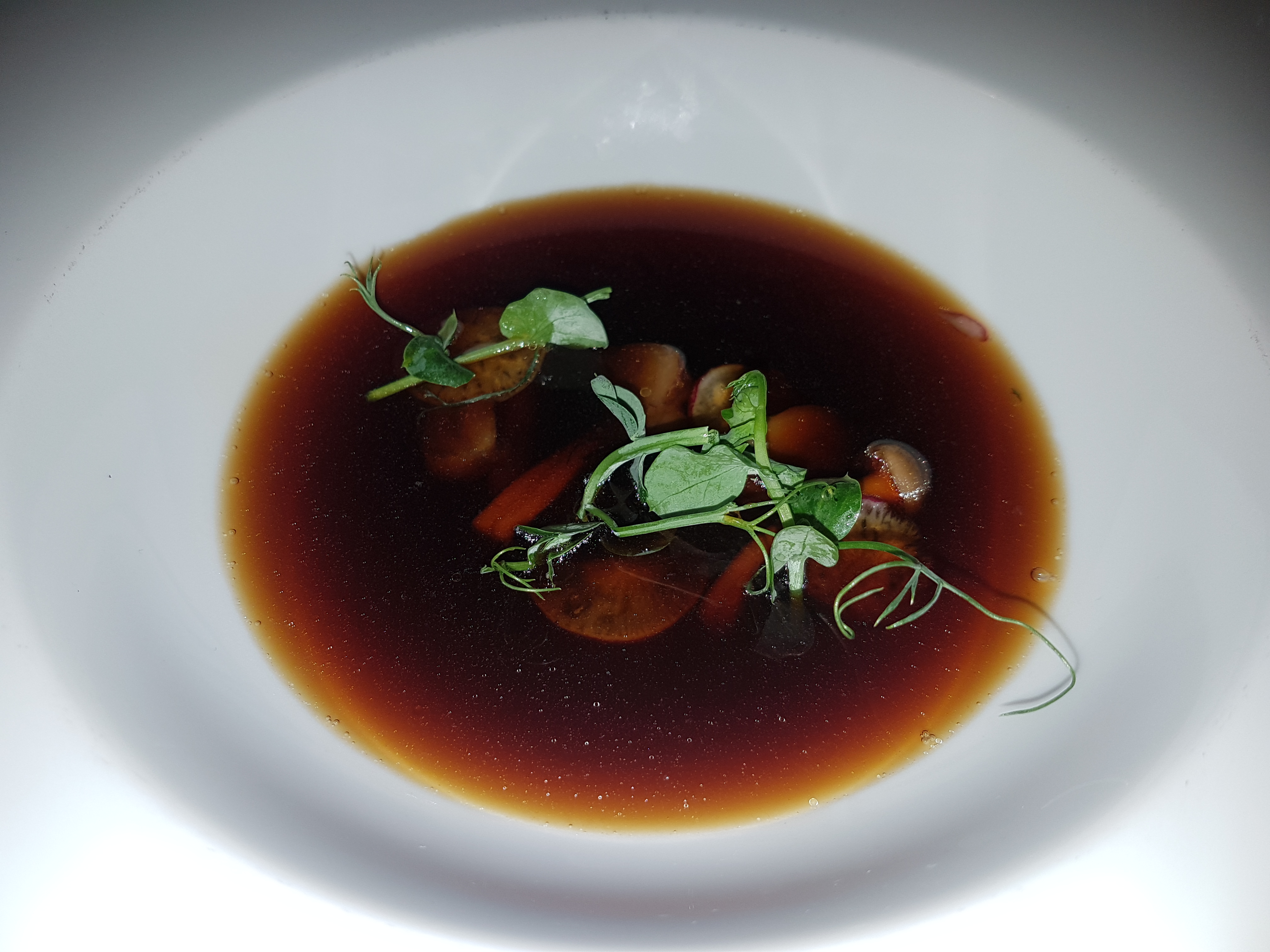 The venue was The Swan at Loddon, as featured in my March blog, and I think that you can tell I was more than happy with my dining experience there for Mothering Sunday lunch. Come May, and the launch of The Norfolk Cook Book and I bumped into the owner, chef and front of house of The Swan – Andrew Freeland, Jason Wright and Kelly Wright – possibly while stuffing their offering for the event, a rhubarb and custard doughnut, into my mouth. We spoke, we waxed lyrical about this amazing consommé that I had enjoyed, how Andrew had been on holiday at the time and was woken to news of my blog, and how wonderful a place The Swan was, all while surreptitiously wiping sugar off my lips. As the evening progressed, we chatted some more and by the end of the launch, I had been invited to come and have the full Swan experience. Which, at The Swan, means dinner, wine, bed, and breakfast. Yes please.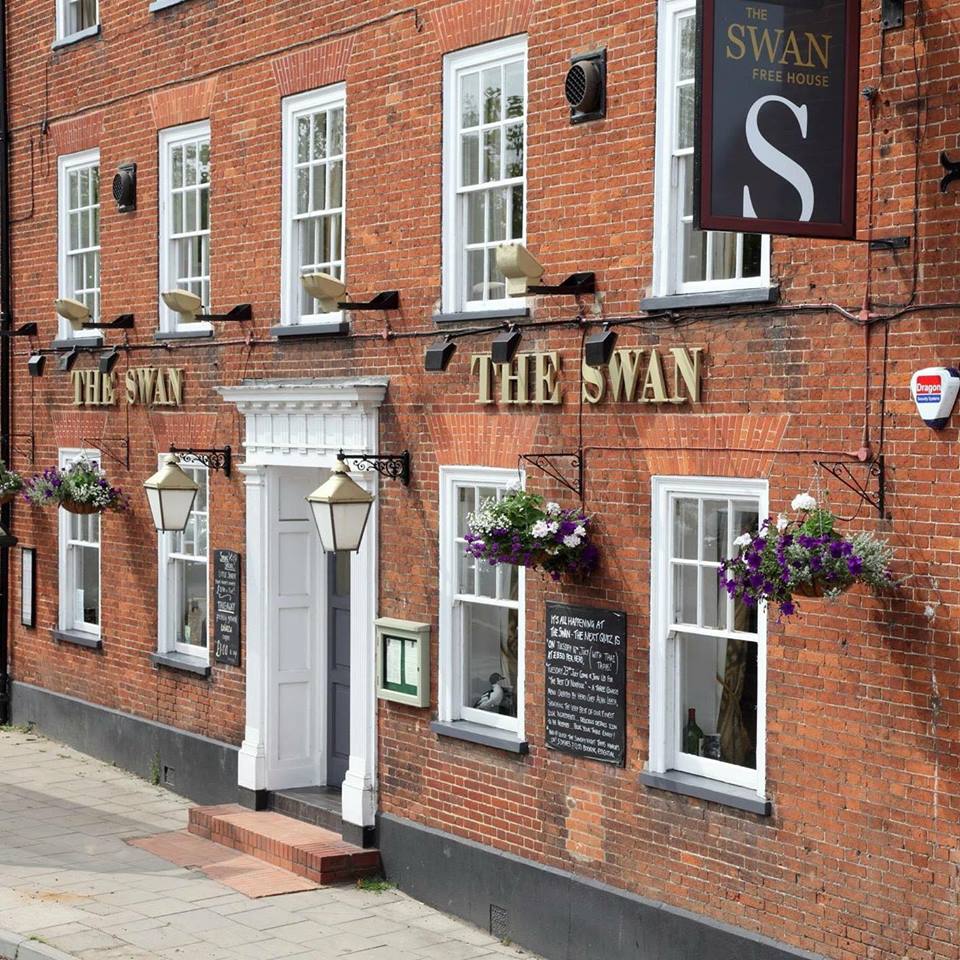 The Swan is a pub at the heart of the Loddon community – although you will go on to read that it is more than 'just' that – something that it has proudly been since the 18th century. A beautiful Grade II listed building, The Swan had closed and been boarded up for almost a year and a half, with the building abandoned. Enter Andrew and business partner Justin Fenwick. With an already keen interest in the local food scene, they purchased The Swan and set about restoring it; and restore it, they did!
It wasn't just time and money that they put into the property; looking around, it is clear that there has been an enormous amount of love and passion invested too. The main part of the pub is the bar, accessed from the high street, and this is same as I imagine it was many years ago; wooden floorboards, a warm welcome as you walk in, space for everyone to sit, stand, and have a pint at the end of a hard day's work. Real spit'n'sawdust stuff in the most wonderful sense of the word. While the bar area may have been tidied up, most of the significant changes have been in other areas, such as the refurbishment of the dining room at the back of the pub and, of course, the accommodation. Upstairs, there is a room where they can host private dining and they have plans to utilise this further over the coming months.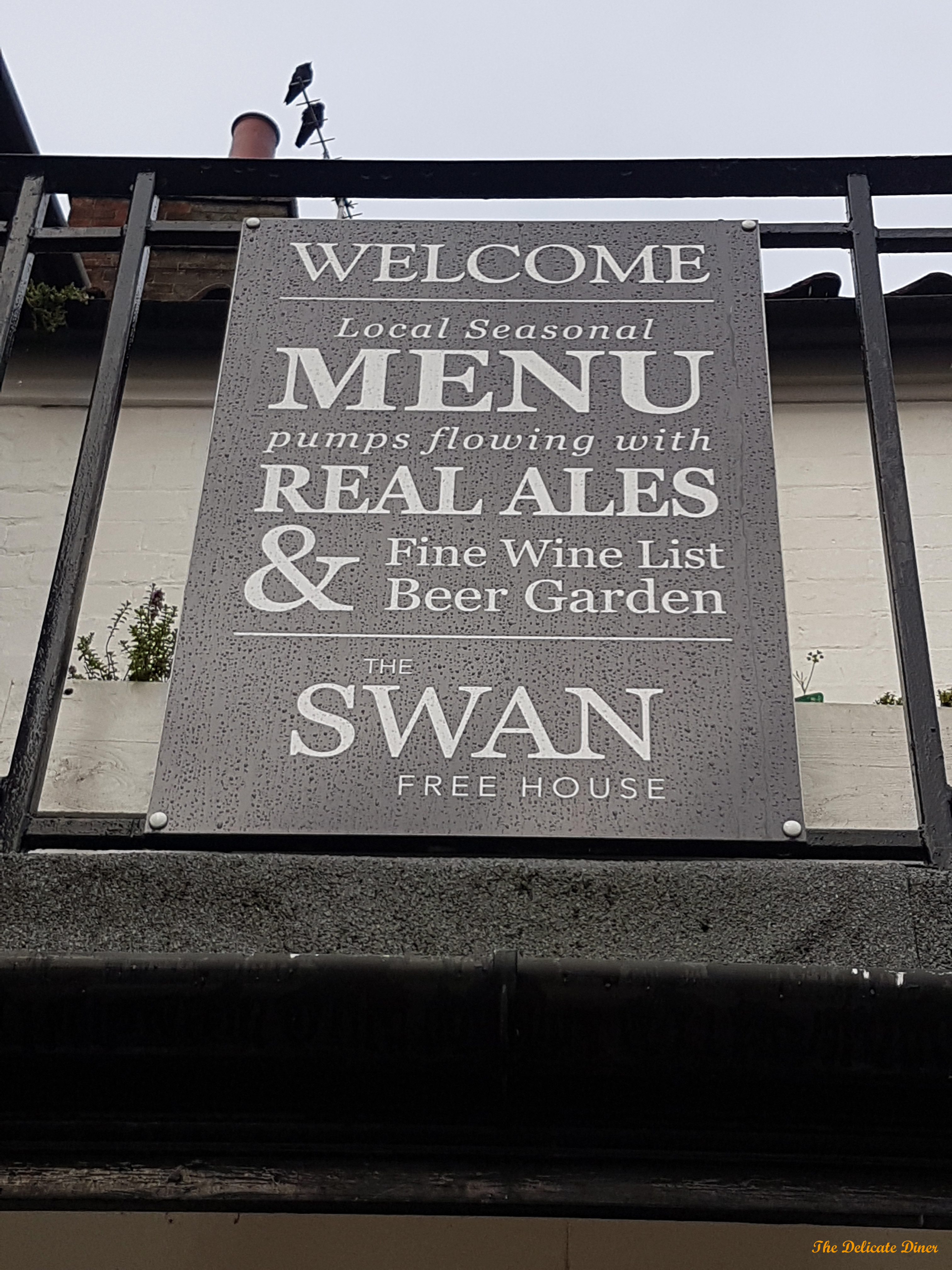 Arriving on an overcast July afternoon, the welcome is warm. Kelly and Jason both greet me and Kelly then shows my to my room, asking before we head over if I want fresh milk for my room. She adds that there is fresh still water in the room but if I want sparkling, to just say; both are very nice touches.
The rooms are located in a separate building at the back of the pub and the doors are solid; noise is not something I will have to worry about. Kelly leaves me in my room and I do my best Four in a Bed inspection. No dust, very clean, very inviting, and very relaxing. I sit on the bed, and it is not too firm, not too soft; in the words of Goldilocks, it is 'just right'. The soft furnishings add colour, and are artfully done. A quick look into the bathroom – complete with a super shower and full bottles of body and hand wash – and it all looks suitably enticing.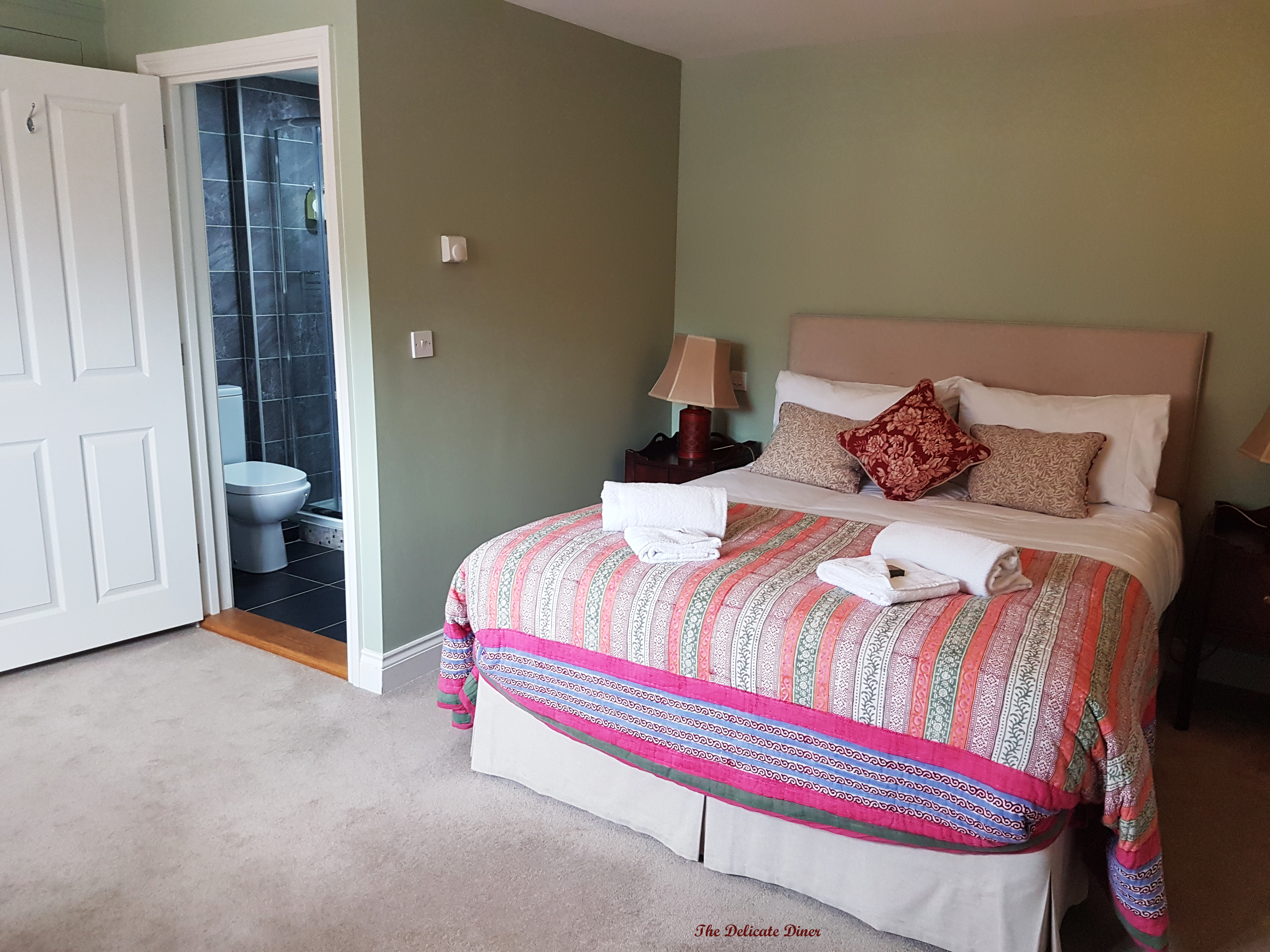 I make my way through the rain back to the bar – the briefest of walks – and over a glass of wine, I chat with Kelly. Now would be the time to mention that The Swan has an excellent wine list, with some firm favourites included as well as ones to try, all at a very reasonable price. They also have a full selection of beers, spirits and soft drinks; pretty much, something for everyone. The pub also has its own water system, and The Swan-branded bottles of water are in plentiful supply for both diners and overnight guests.
Jason has been at The Swan for over three years, and he is fast building up a reputation as a chef of note; indeed, when I visit, he has just been shortlisted for the Eastern Daily Press Chef of the Year. Kelly has been Front of House at The Swan for over two years. Both come with a strong background of the hospitality industry, having worked in it for over 10 years. Together, they make an impressive team. They are so passionate about what they do. They are ambitious and vibrant. They care. And it shows.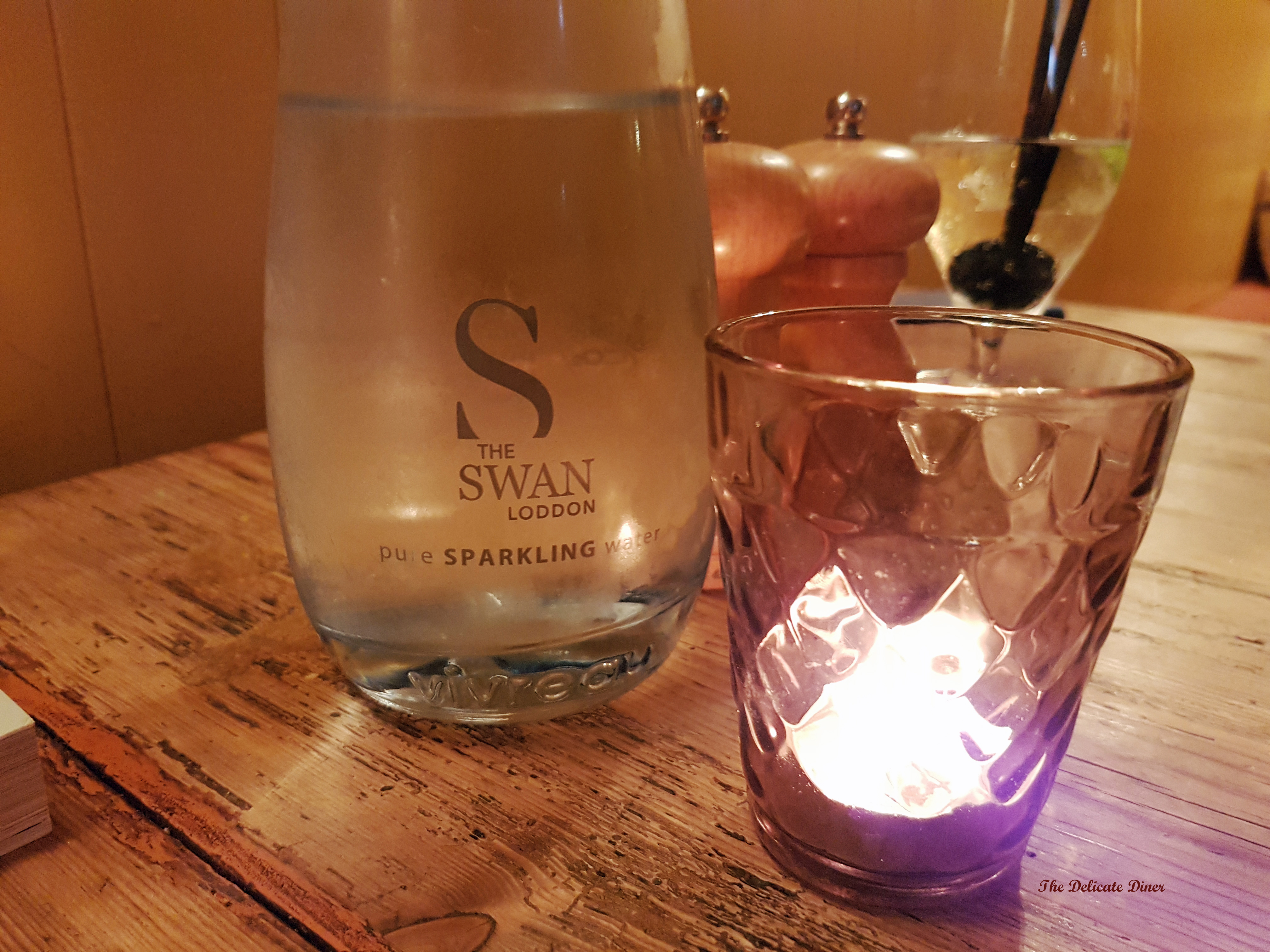 "The B&B element of The Swan opened two years ago, and it is going really well," smiles Kelly. "From the start of August, we will have more rooms, making it seven in total. We are looking to possibly add more, but we are happy to take things slowly and let them grow."
Another way in which Jason and Kelly are looking to grow The Swan experience is through creating a private dining area, as previously mentioned. "We have a gorgeous room upstairs, and this is something that we want to look into for the future, for something to perhaps do at weekends. Maybe a tasting menu… This part of Norfolk needs something like this." As someone who loves a good tasting menu, I sip my wine and agree, wondering if it will be in place by Christmas!
Something that is evident on each visit is the passion and belief that the whole team at The Swan have on promoting local produce. One such example is their placemat, something that is so unique to them, celebrating just some of the places where they source their produce from. It is great to see a local restaurant so proudly showcasing the versatility of this area in terms of food and drink. Local gins adorn the bar, and the local ingredients extend into the kitchen and beyond; even the toiletries in the bathroom are from a local, private spa. It is as close to its provenance as it can be – something that chefs across Norfolk echo and shout about.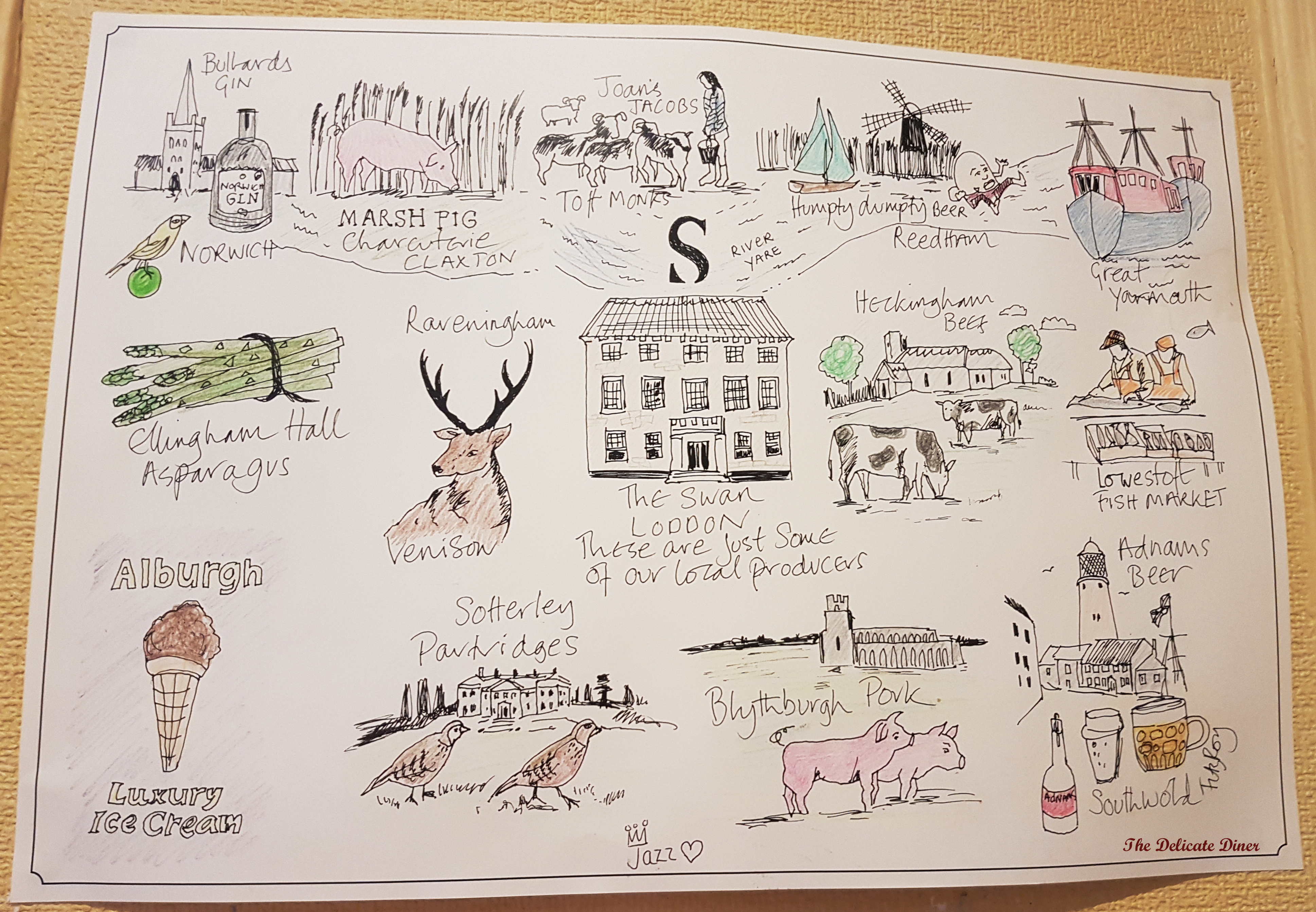 Time for dinner, and my friend, Karen, comes to join me. We order a starter each, so that we can share, and then the main. Karen has her eye on a dessert already, and Kelly smiles as she takes our order; I would soon understand why!
Before our starters arrive, we are brought some homemade foccacia, served alongside Yare Valley rapeseed oil with a dense, sticky balsamic glaze at the bottom. One of my pet hates is when you have a splash of balsamic and no matter how many times you put the bread in the oil, it never picks the balsamic up. Not in this case! Every mouthful was unctuous and flavoursome, and it set the tone for the rest of the meal.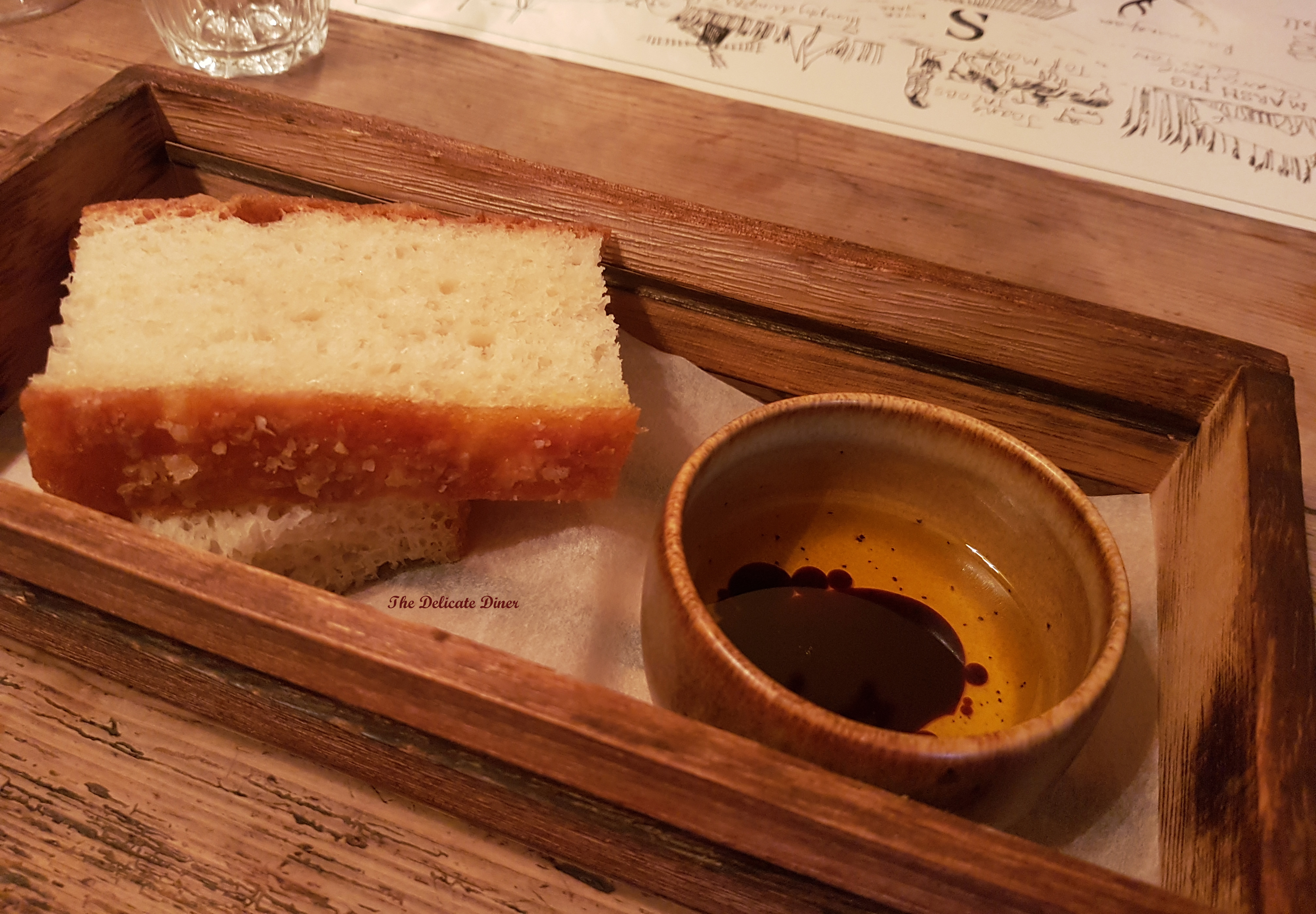 Kelly then brings us an unexpected extra starter – the cucumber and mint gazpacho that I had spied on the specials board, but been swayed instead to have something off the main menu. "You had to have soup!" she laughs as she puts the vibrant green bowl down in front of us. The soup is refreshing, with a hint of heat that I later learn is from a dash of tabasco. At the bottom of the bowl are small sweet pearls of cucumber. The whole dish is incredibly clean and refreshing – and vibrant, just like the team are!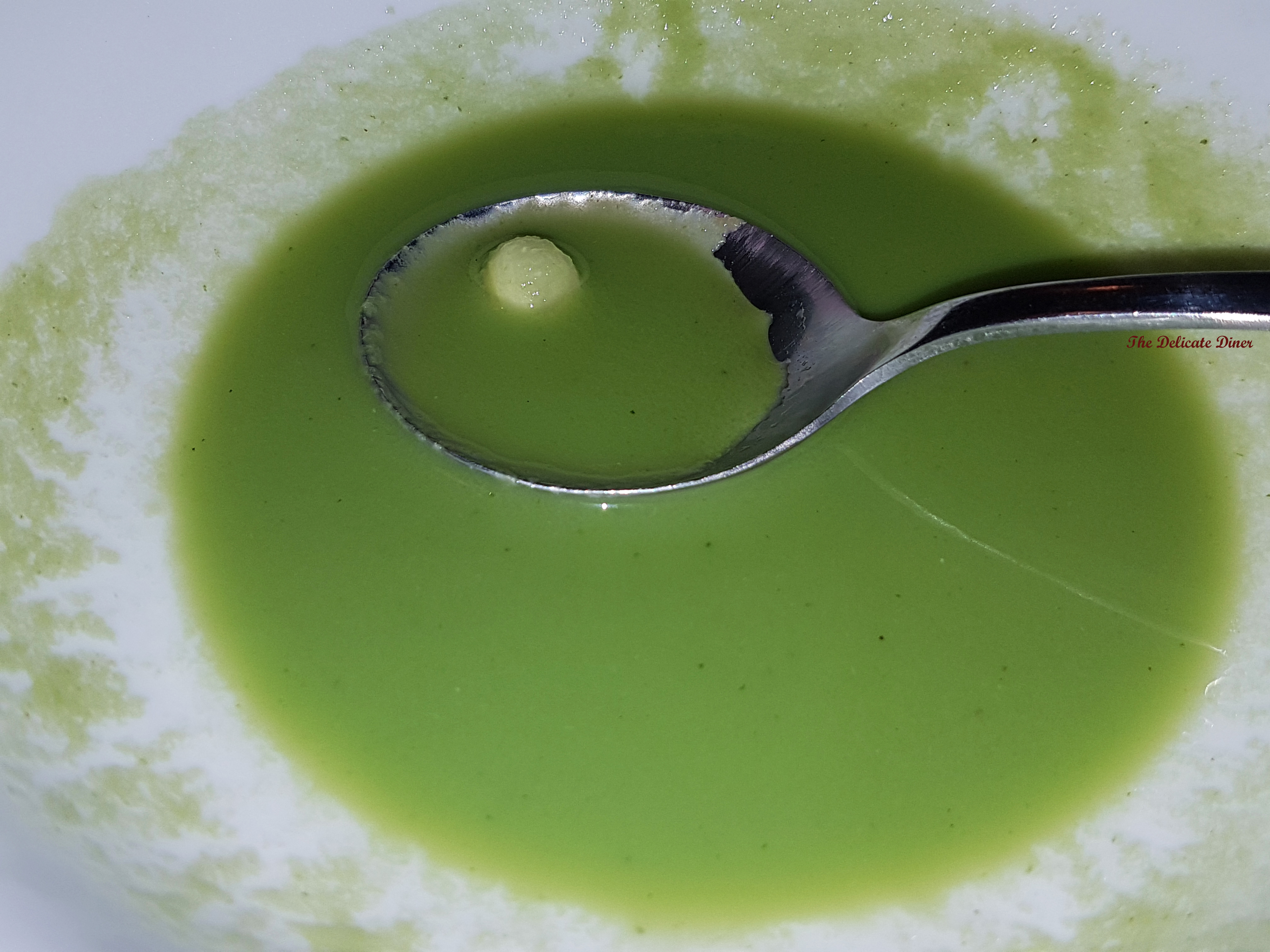 Our starters then arrive. Karen has ordered hake and crayfish croquette with fennel slaw and hollandaise; I, meanwhile, ordered the glazed ham hock, pea, crispy hen's egg and piccalilli. The croquette is packed full of fish and incredibly delicious – not creamy and full of fillers, but instead full of flavour and quality. My starter also has an amazing flavour – the ham enhanced by miniature pickled cauliflower florets, pea mousse and a wonderfully runny egg. My mouth was dancing with flavour.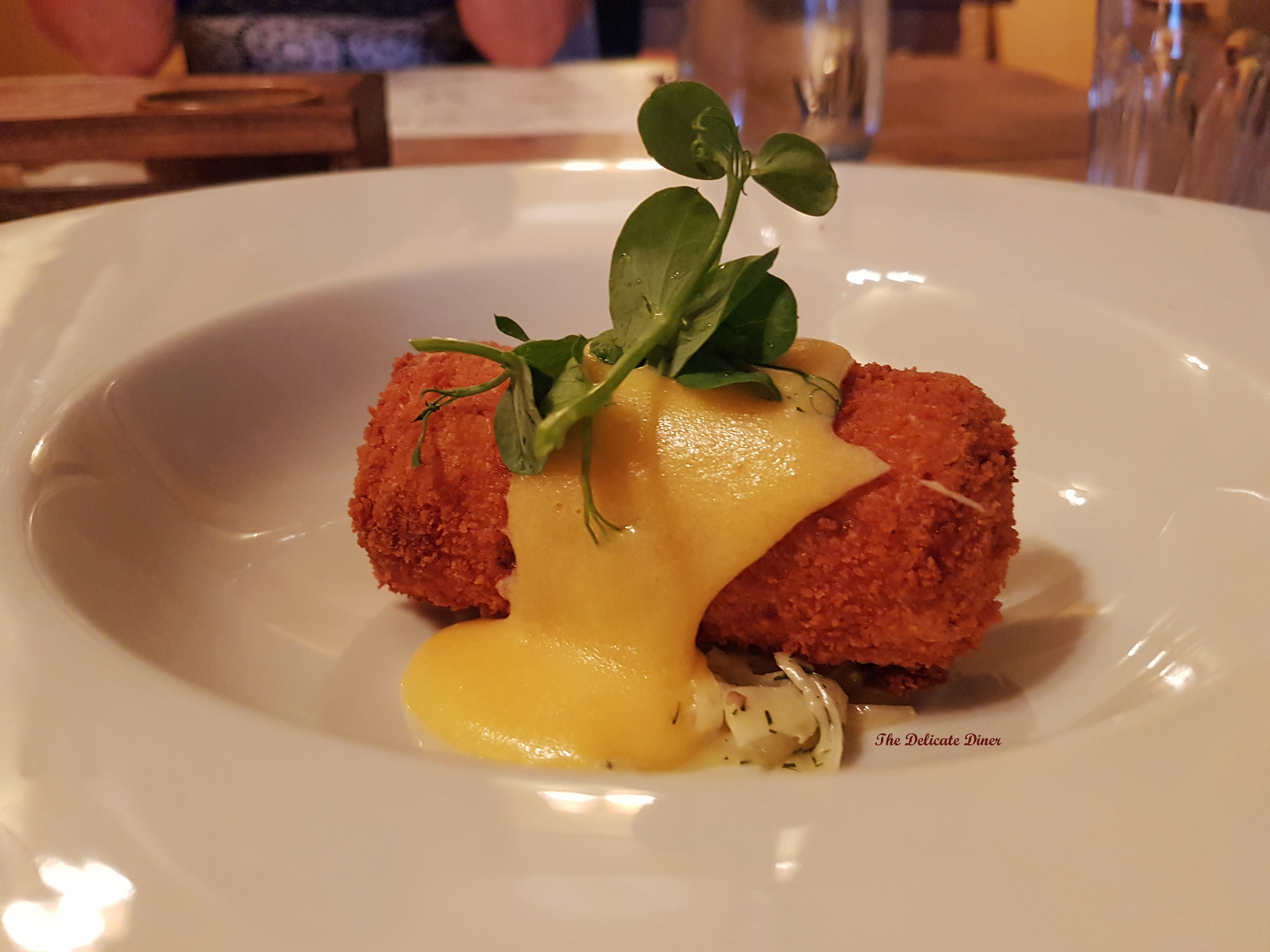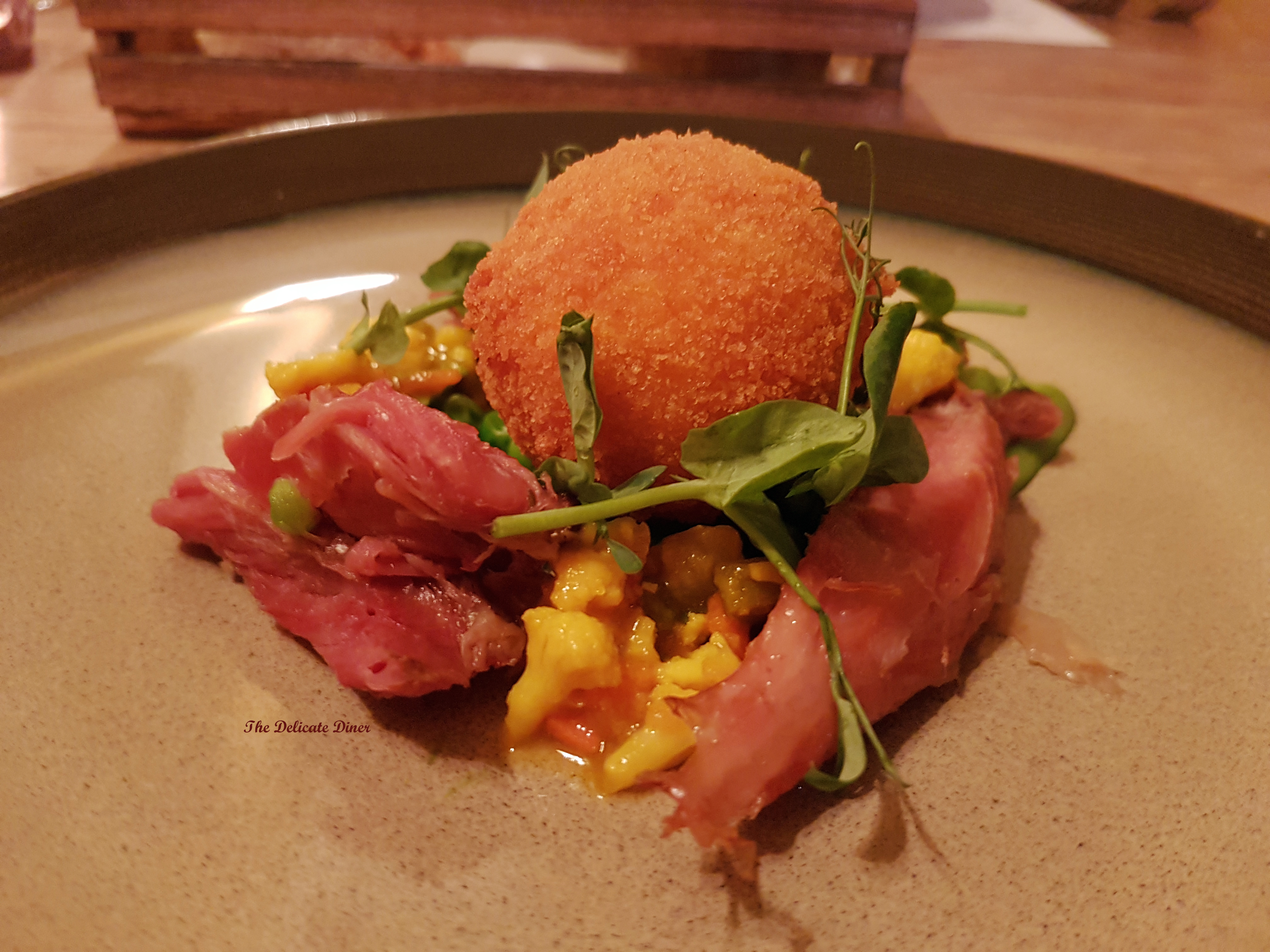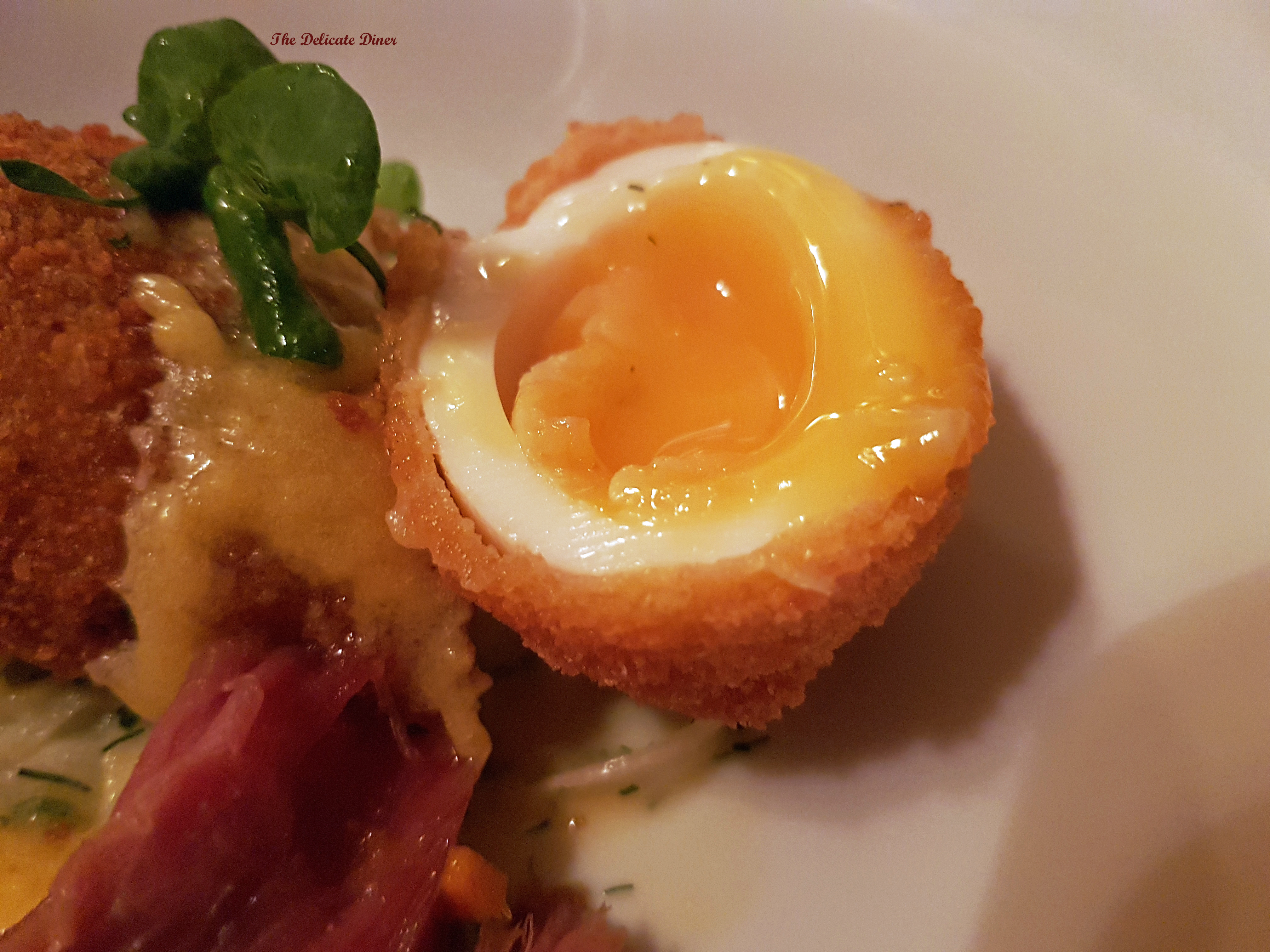 The ingenuity of these dishes is amazing. They have taken old classics and completely refreshed them. The twist that they have done results in a moorish and vibrant dish; there's that word again. I truly feel that 'vibrant' sums up The Swan at Loddon.
Between courses, I notice that the bar is bustling with locals as well as those enjoying a pre-dinner drink. The restaurant around us – we are eating in the bar area rather than the separate dining room at the back – is calm, and we don't have to shout to each other to make ourselves heard; a refreshing experience.
Time for the main courses, and Karen ordered a pea, broad bean, mint and smoked brie risotto. I dithered about what to order, and after Kelly tells me that the duck breast with mousseline potato, charred onion and wild mushroom is the most popular dish on the menu, I plump for that. I note that also on the menu is Jason's recipe from The Norfolk Cook Book, rack of lamb with salt baked potatoes, sprouting broccoli and sauce vierge.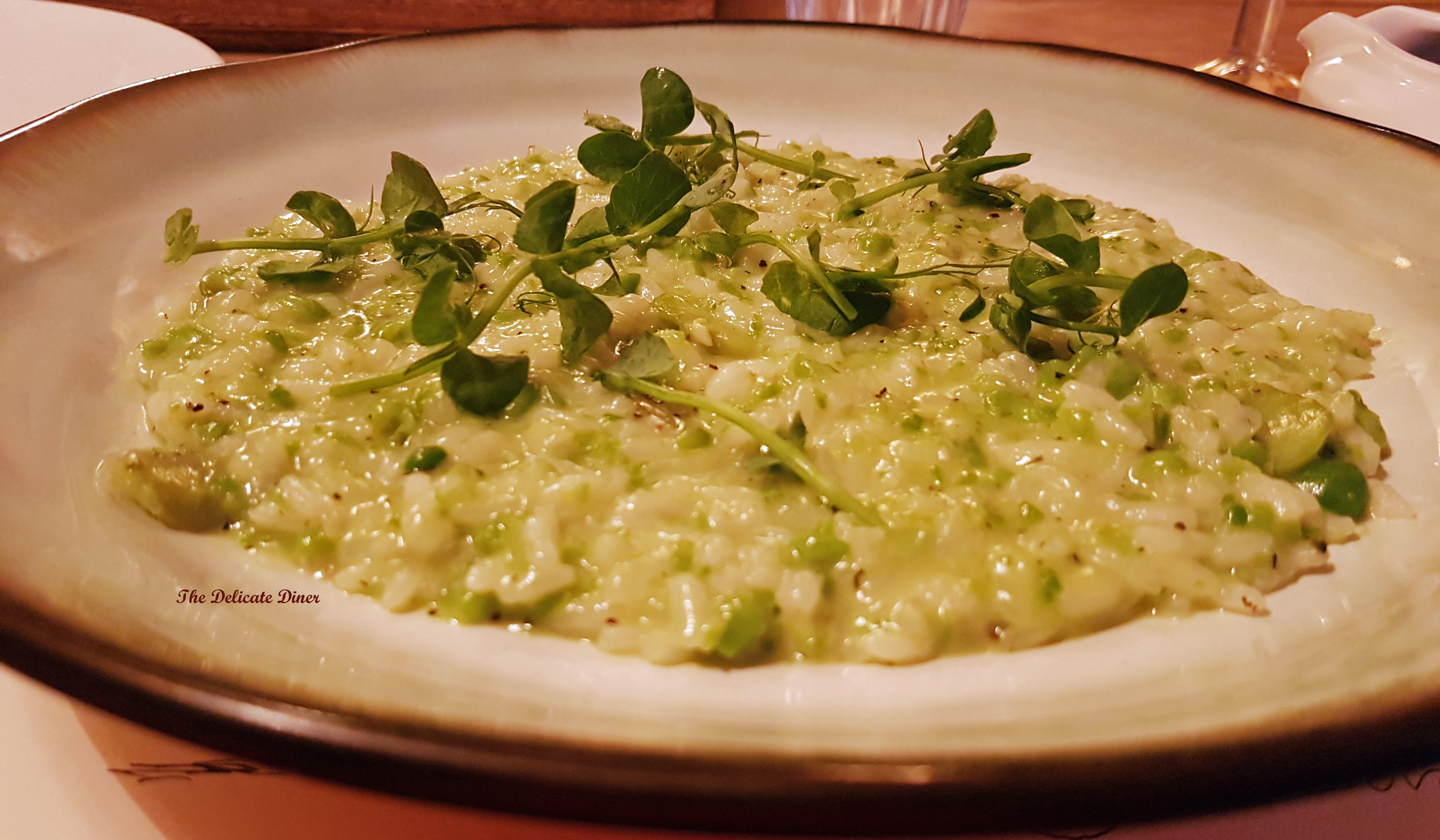 Karen's risotto is lovely, incredibly balanced and with a subtle blend of flavours. Neither of us have had a smoked brie before, but we both comment that we would definitely have it again. The duck is incredibly tender, it almost melts in the mouth; in fact Karen, who is not a duck fan, tries it and says that she would eat that as it is so good. The duck is from a local supplier, and I am informed that they often host shooting parties in winter, so I may well be popping in then hoping for a brace of pheasant! Back to my plate, and the jus accompanying the duck is rich and deep – not something that has been flavoured artificially but rather boiled down from the basics so that the depth is added. The mushrooms and broccoli set everything off perfectly and all in all, it is a very satisfying meal.
Between courses, Kelly comes over to chat to us. "The menu changes regularly," she tells me. "Everything must be local and it must be seasonal." Another thing that is important to them is catering for all allergies and good intolerances, something that Kelly, especially, has a background in. There is such positivity and energy about them, it is infectious.
Time for dessert, and Karen selected the iced banana parfait with peanut and rhubarb the moment she saw it! I opted for the mocha mousse with hazelnut, again from the specials menu. I had plate envy; as delicious as my pot was – with its delicious depth of coffee and chocolate with shaved hazelnut on top – Karen's was amazing! The banana parfait was – again – packed full of flavour, the banana caramelised, the peanut brittle adding so much. Definitely one to order should you see it on their menu again!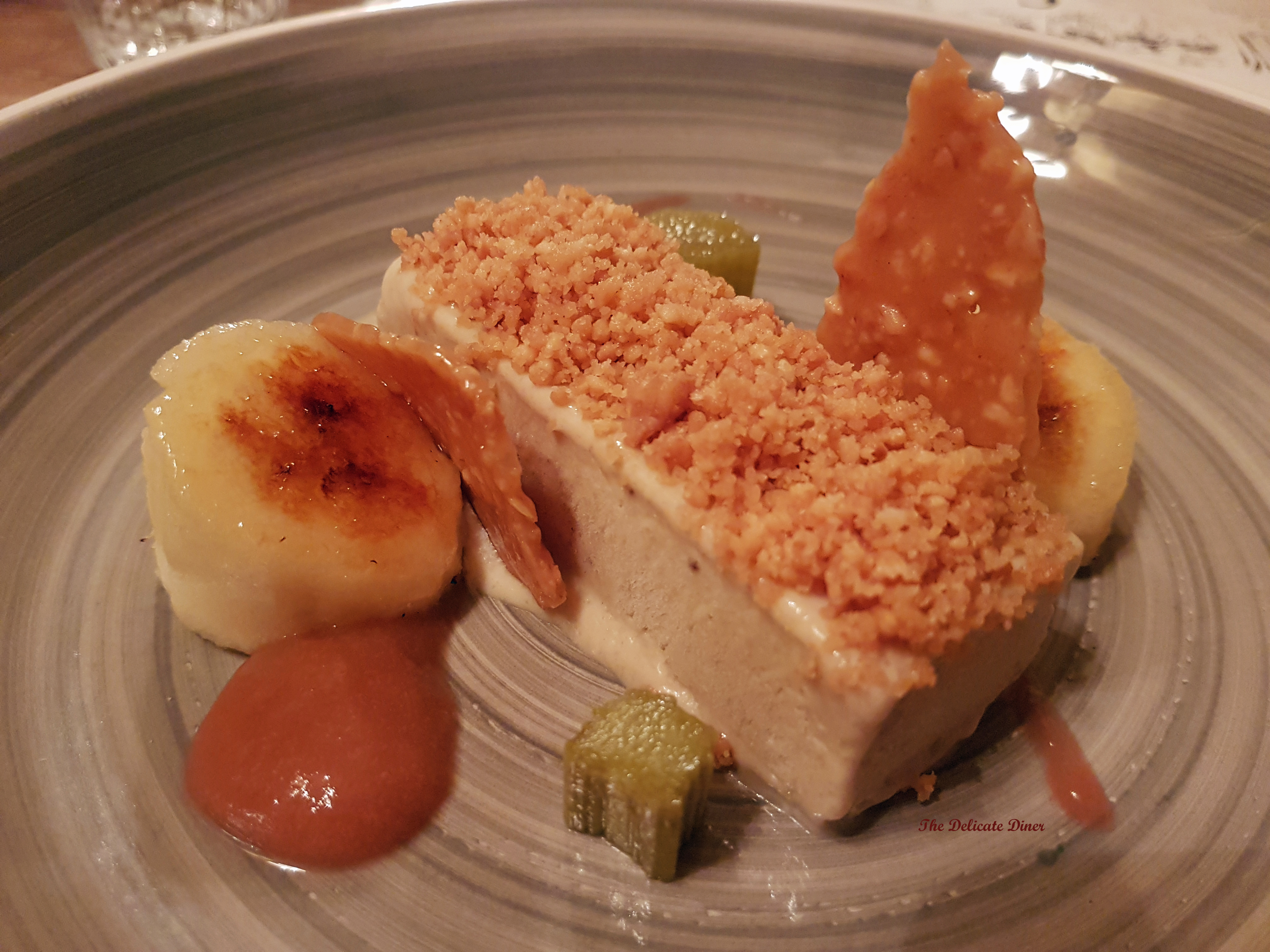 Our evening finished with decaffeinated espressos, and Karen returned home while I went back to my room. It was surprisingly peaceful, and even though the pub is in the middle of Loddon, it is incredibly quiet. The countryside is but a heartbeat away, and there is no doubt that I was in beautiful Norfolk. All the facilities in the room were more than expected, and everything was so clean! Best of all, the bed was incredibly comfortable and I had a great night's sleep!
Breakfast took place in the main dining room, a very relaxed affair with the morning's papers freshly laid out for anyone who wished to read them, and gentle music playing in the background. Even at this time of day, the room still lends itself to a sense of ceremony, and I can only imagine what the upstairs dining room must be like.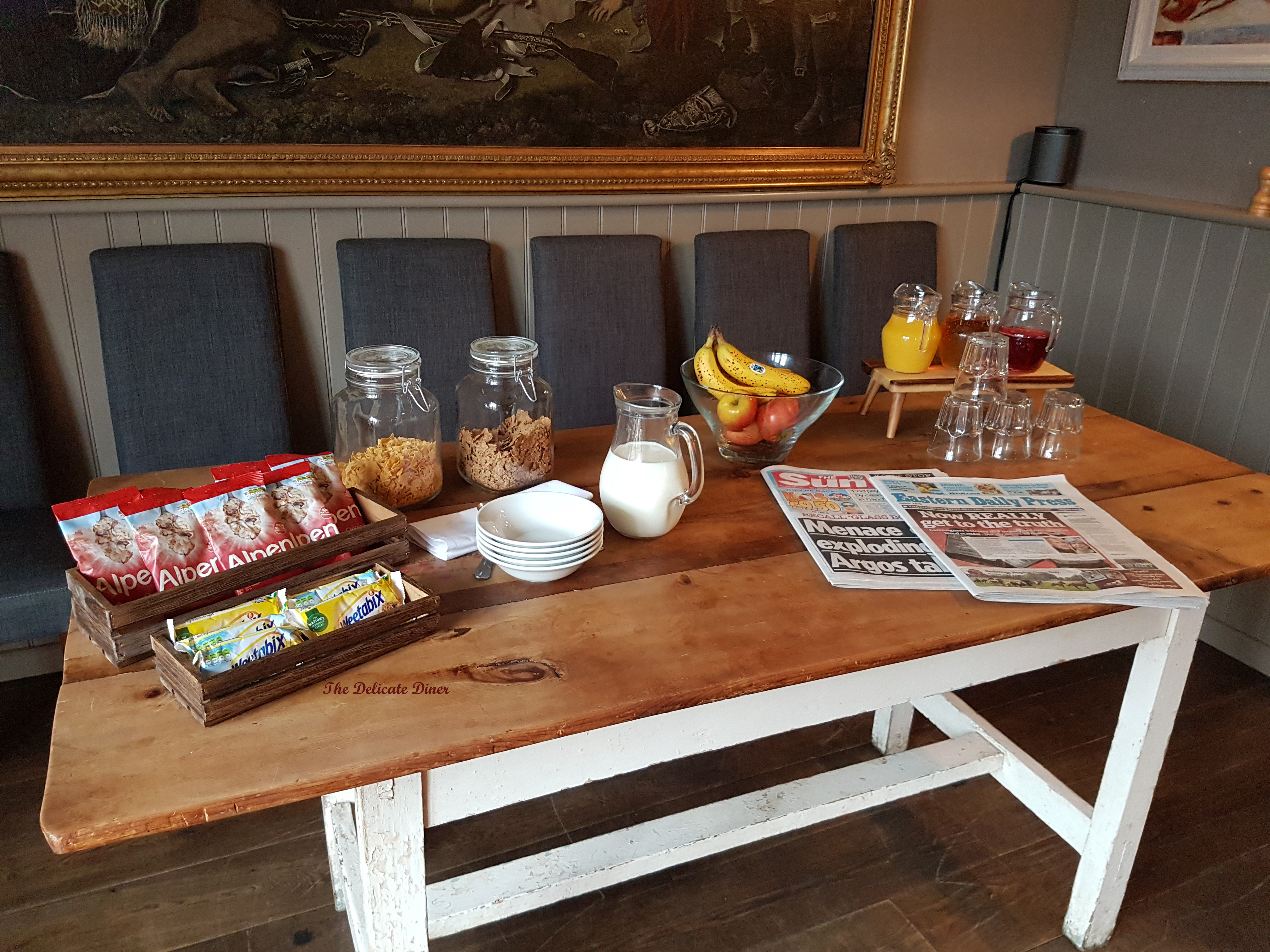 The breakfast menu is simple but covers all that you need. There are vegetarian sausages on the menu, and with Kelly being vegetarian herself, you just know that they will be good. This is also reflected on the evening menu, with some wonderful sounding veggie options, including herb polenta with goat cheese, tomato and broccoli for main and heirloom tomatoes with garlic and thyme risotto, basil and watercress for starter.
There is a choice of juices, fresh fruit – handily ready to grab and go if needed – and cereals. Tiptree jams and marmalades are on the table, along with butter, sugar, and seasoning. Still feeling full from the night before – and as someone who struggles to eat first thing in the morning anyway – I gloss over the delicious sounding full English with Blythburgh pork sausages and beer and treacle cured bacon (Porkstock, anyone?) and instead have mushroom, black pudding (it would be rude not to try it…) tomato and poached egg with wholemeal toast. Joy of joys, the eggs are cooked 'free style' and have wonderfully runny yolks with perfectly cooked white. The flavour of the egg and tomatoes are especially noteworthy, something that can all too often be bland and tasteless, but you know that they are from good, local sources. For not only do Jason, Kelly and the team take a huge amount of pride in what they do, they are also enormously proud of Norfolk and its amazing range of produce.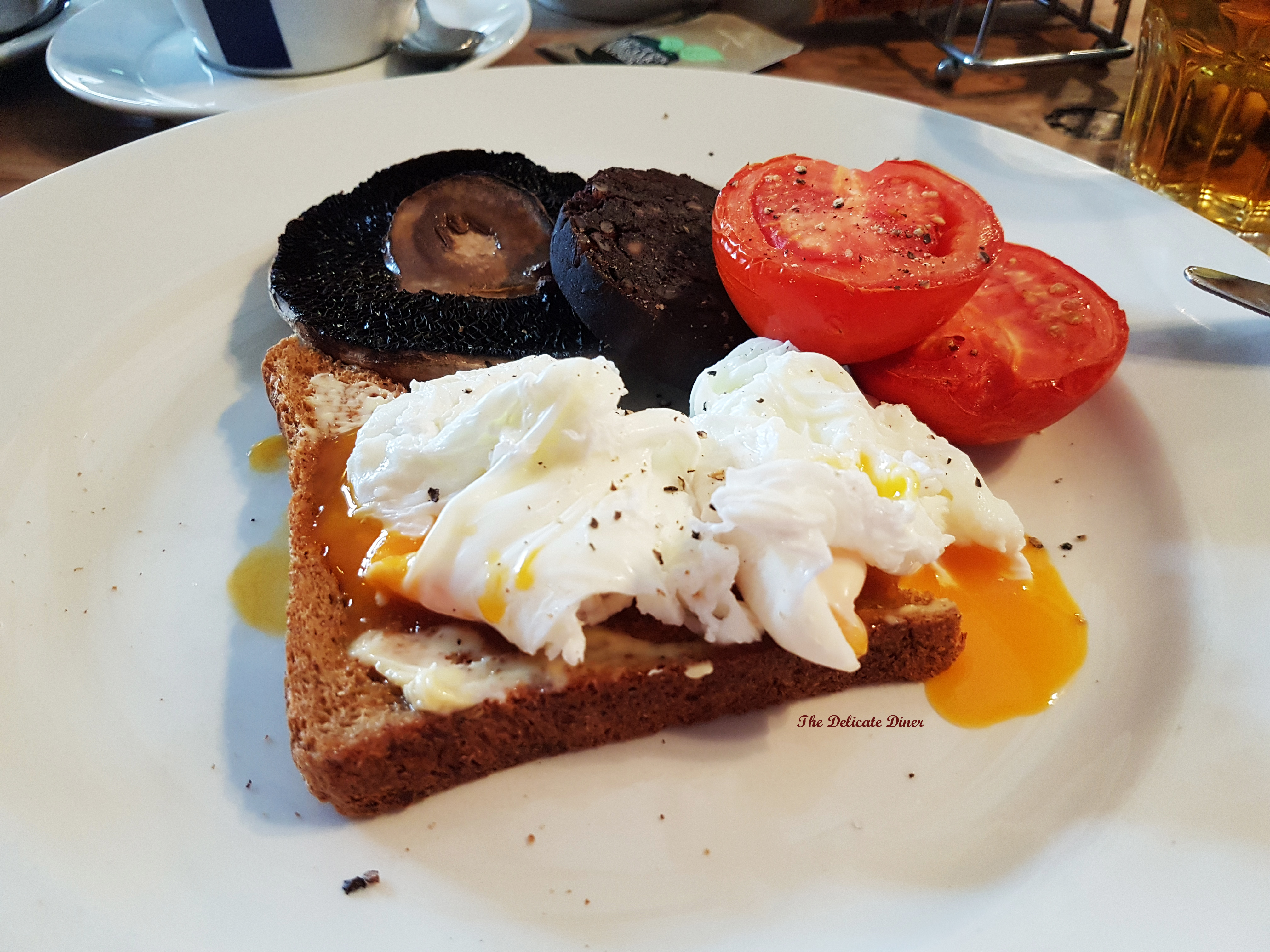 Before I leave, I have a chat with Jason and we talk over last night's food. Like most chefs, Jason tries to avoid wastage and one clear example of this is the croquettes we enjoyed the night before. "Hake is already on the main menu, and so that is where the idea of the croquette came from, to use up the bits that could not be used in the main course." I comment that he is great at what he does, and Jason blusters, saying "I just chuck butter and salt at it!" But it is far, far more than just that…
It has now been a month since my visit (sorry guys…) and writing this now, I can almost taste the food again, it was that good. I think most of us are adverse to the idea of 'gastro pubs', and The Swan is too elegant to fall under that label. Instead, I think I would define it as a true heart of the village, country pub that offers a first-rate dining experience. From their Sunday roasts to their evening meal and their breakfast, everything is done with passion and vibrancy, with great, excellent, sympathetic cooking at its heart.
This coming Bank Holiday weekend sees a couple of events taking place at The Swan, and this could be a perfect time for you to check the place out – unless you can get in for Sunday lunch this weekend! On 26 August, there is Blues, Brews & BBQ with the Harpoon Blues Band, offering The Swan's annual beer festival and a great barbeque as well as music from a great local blues band. On Monday 27 August, between 12pm and 5pm, The Swan hosts its traditional Summer Fair, which also sees the continuation of the beer festival as well as a hog roast and barbeque.
So, is The Swan Loddon's best kept secret? With rooms at full occupancy – you may sometimes find one on their Twitter feed if they have had a cancellation – and their Sunday's often booked up for lunch, it may not be a true secret. It is also a place that the AA Guide has awarded two rosettes to – not small feat. Above all, The Swan is certainly a place that people should take note of as it offers the perfect alternative to going into Norwich for a meal. I know that I will be making my way back there as soon as travelling and work commitments allow, and I would definitely recommend their rooms to visiting friends. All in all, it was a wonderful, vibrant, experience, and one that I cannot wait to repeat!