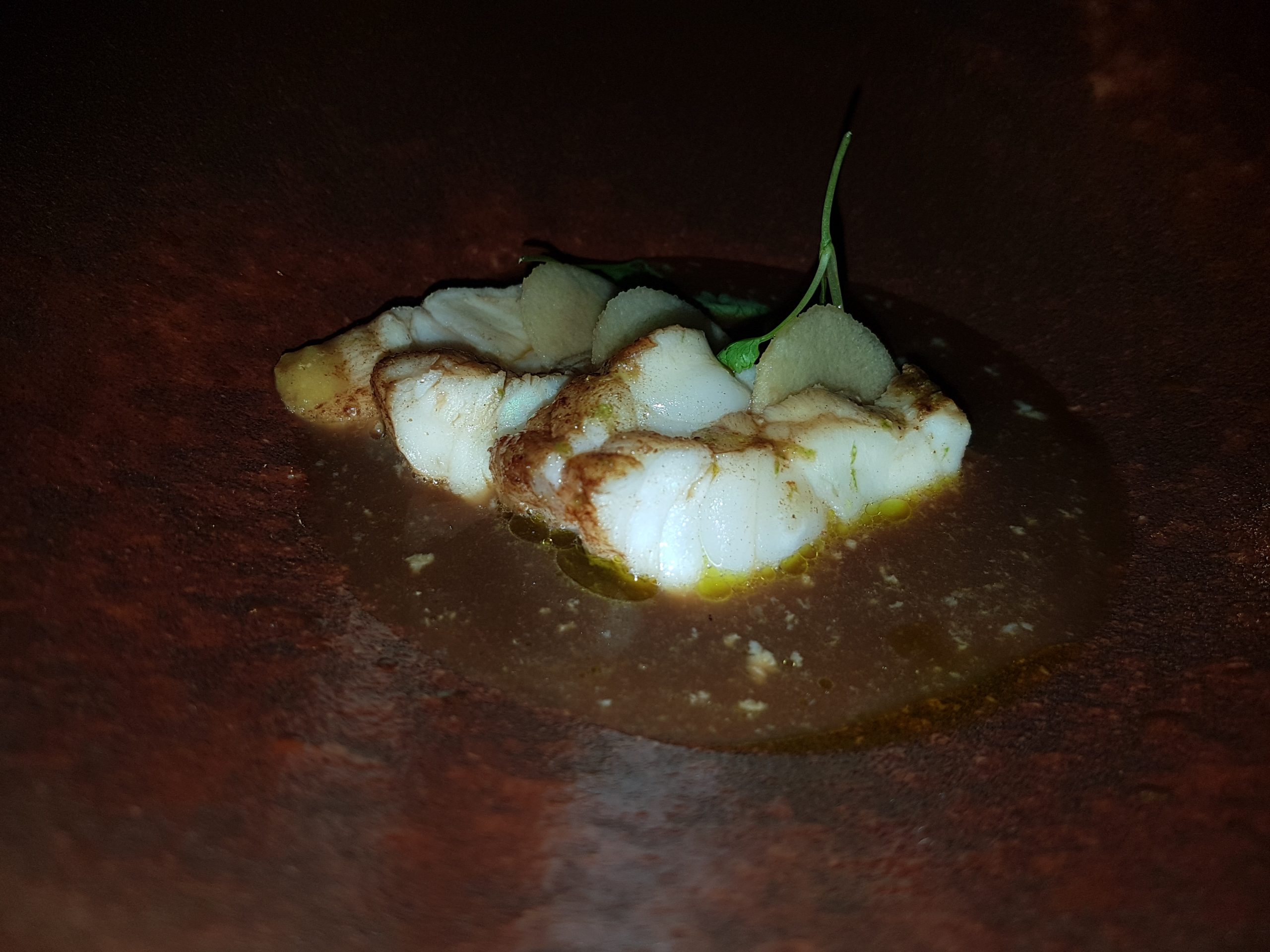 2016 & my Top Ten Foodie Experiences of the Year
Friday afternoon, and the winter fog is drifting down outside once more. It is 30 December, and it is hard to believe that we are almost at the end of another year. It certainly doesn't feel like it – I am not quite ready for this year to be over in many ways. It has been one of so many incredible moments. That said, I very much have enjoyed recharging my batteries the past few days, a chance to rest and reset before all the delights that 2017 will very quickly bring.
For many, this time of year is one for reflection and planning. I always find that you have to look back, to see where you have been, before you can take stock and truly be able to move forward. In my daily job, The Arabian Magazine, I have once more travelled far and wide to seek out the best stories about some treasured Arabian horses. I have also reinvented the magazine – from July until the end of September, it was a very focused effort to change a 12-year old publication into something fresh, something new. I can definitely say I am ending the year with a smile on my face regarding that!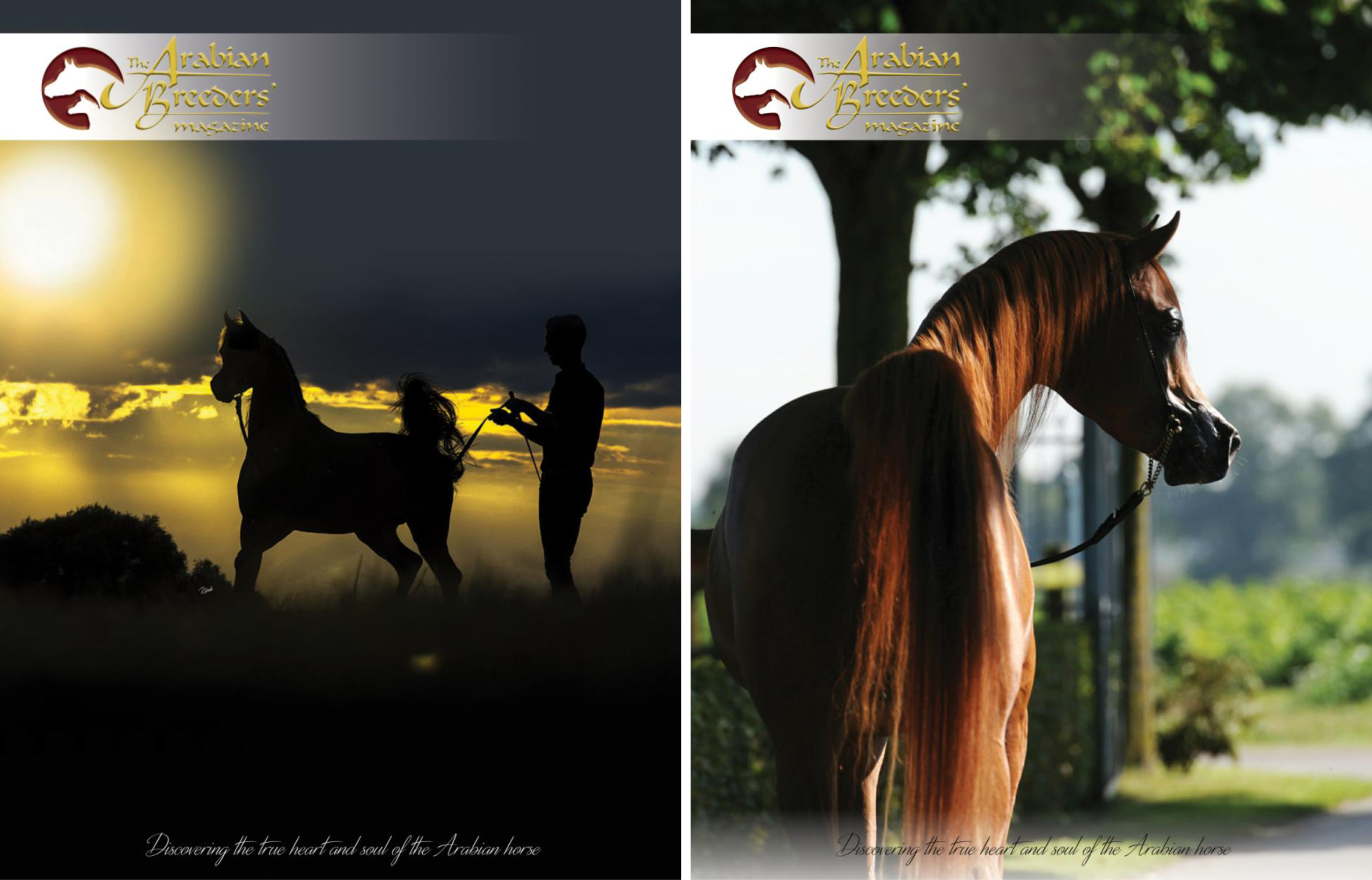 But then, there is the other side – the 'pleasure' side of writing. This. The Delicate Diner – now the slightly less Delicate Diner! I launched this in March and was immediately amazed and overwhelmed by the reaction to the blog, and to me, by those in the Norfolk food industry who I respect. A deep and sincere 'thank you' to everyone who has made me feel so welcome, encouraged and supported me, and who I am now in touch with on a very regular basis, talking not just all things foodie, but all things in general. You all know who you are – thank you so much.
With so much to read and so many reviews at this time of year, I wanted to just share some of my foodie highlights of 2016. There have been so many, and while I will keep them brief, they have all contributed to an amazing flavour palate for 2016. Here is to next year, and all the fantastic flavours that it may bring.
10. The Ship, Dunwich
For 30 years now, it has been a tradition of my parents to go to Walberswick on New Year's Day and have fish & chips, and then a walk. I have always wanted to go to The Ship at Dunwich and, following a poor meal in Walberswick earlier in the year, I persuaded – well, I was driving! – them to carry on round to Dunwich. We were not disappointed.
Lunch was meant to be just that – fish & chips, a glass of wine, a walk on the beach, and then home. Back before dusk so that dad, good old dad, could to the horses. Mum and I could collapse with a puddle of cats, and we could all just relax into the evening. Seeing the menu at The Ship created other ideas, however!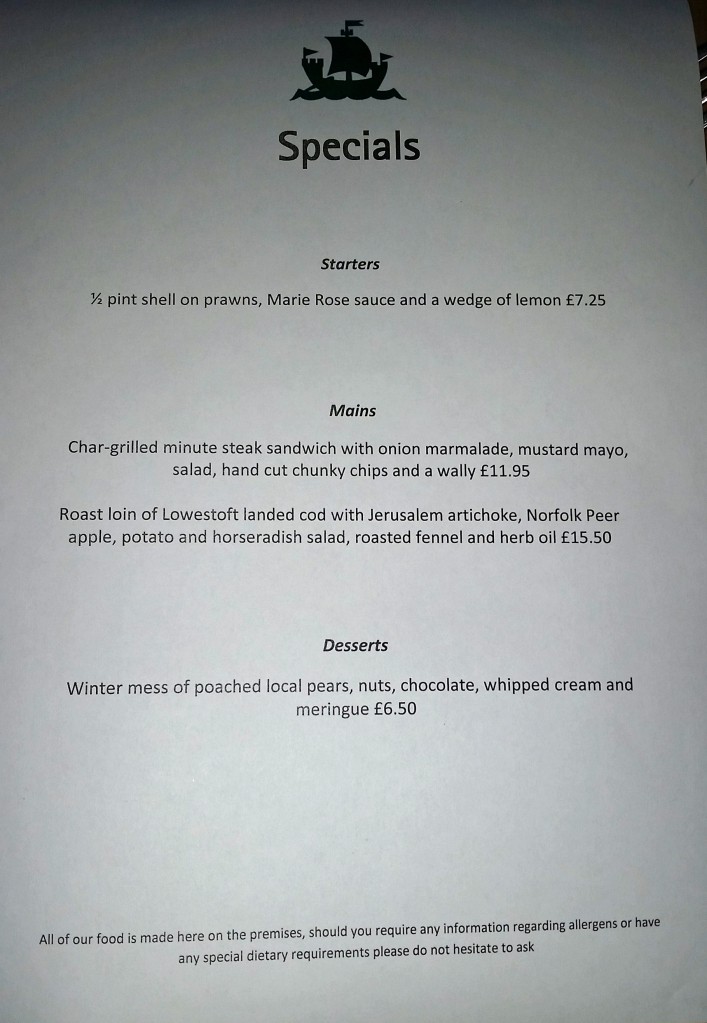 The specials menu just grabbed me and I just had to have all three courses, choosing the cod for my main. It was all delicious, all gluten-free, and the cream came on the side for the dessert, meaning that we all tucked into the dish. Pears have to be one of my all-time favourite fruits and to be honest, any fruit that is roasted – pears, peaches, nectarines, plums, apricots, and cherries – are a winner in my book.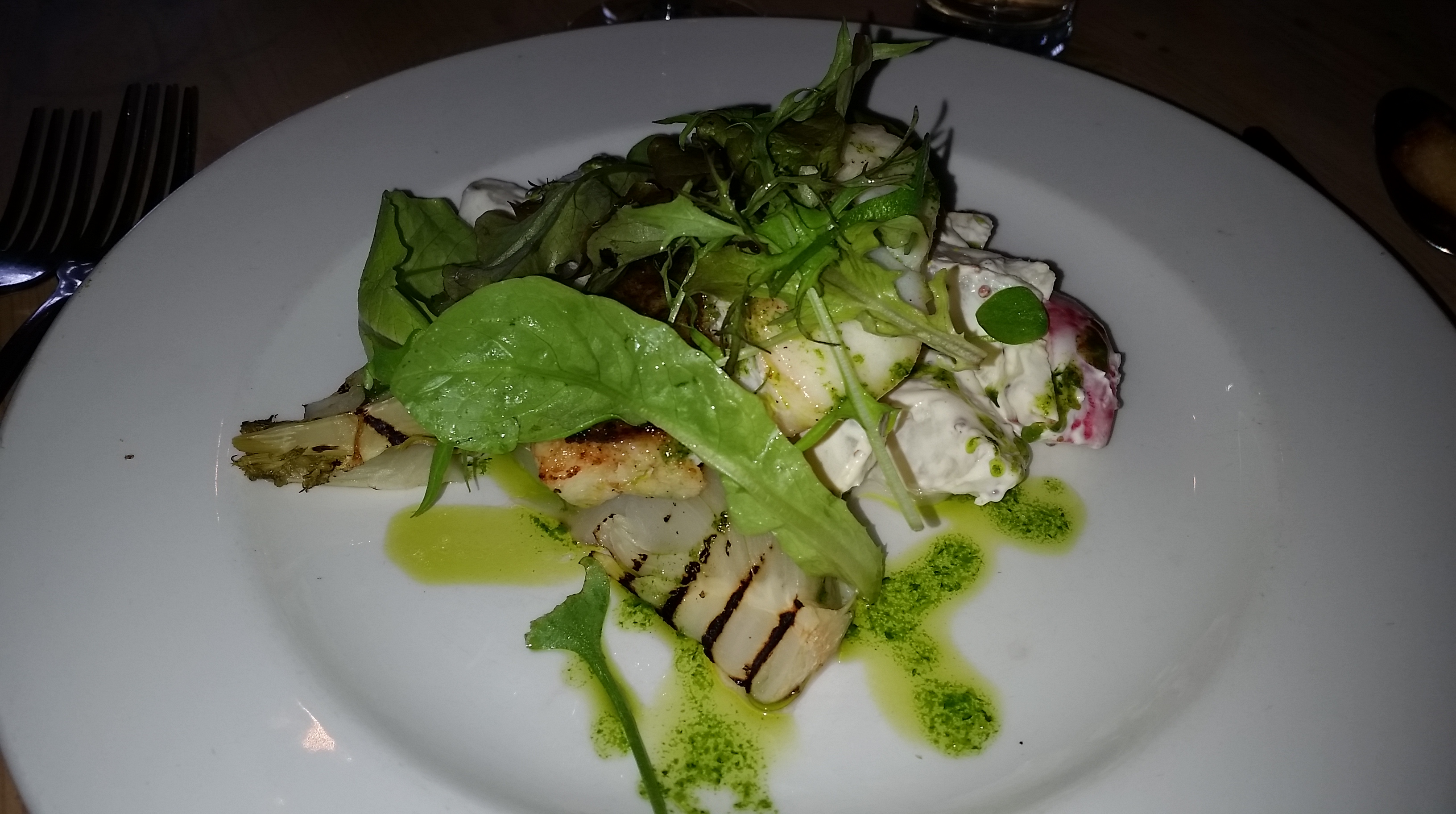 The fish was incredible, I just loved it all. Washed down with plenty of white wine, and then followed by what can only be described as an extremely bracing walk on the beach! The wind was so strong and so cold that after five minutes, we could not feel our faces, so we retreated to the warmth of the car and headed for home. The perfect start to New Year's Day!

9. Relish, Newton Flotman
Relish would have been far, far higher up the list but sadly, the doors closed on this fantastic restaurant back in October. I spent my 40th birthday there, taking over the whole restaurant, and filling it with friends and family. Below is just one of the brilliant courses from that night's tasting menu.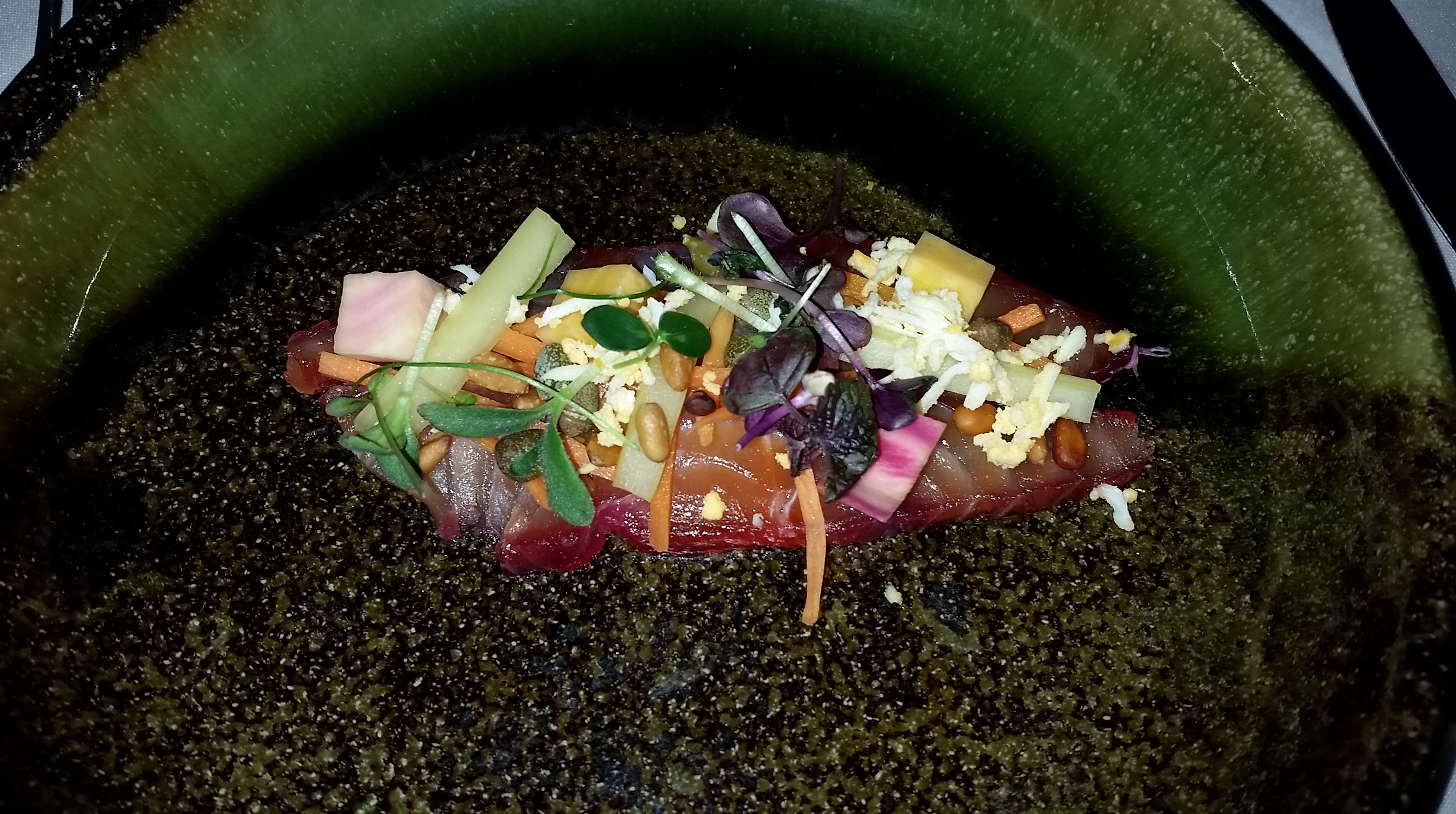 I paid full homage to Relish in this special blog, so you can enjoy that amazing experience in full there.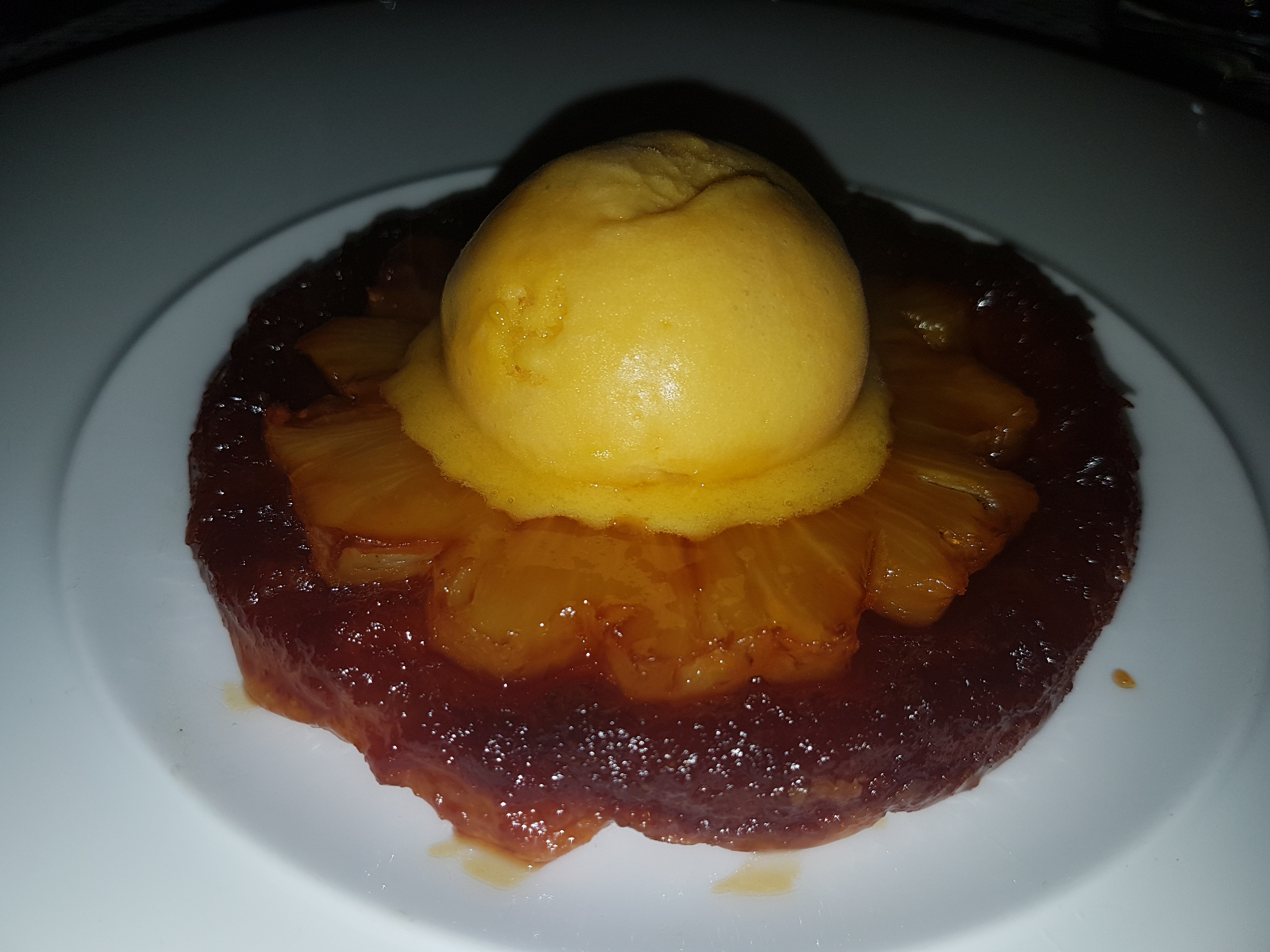 Owners Rachael and Jeremy Parke have since gone on to open Season in Wells, on the North Norfolk coastline. We are all very much looking forward to visiting. However, with the dark winter nights and horses to look after, it is just too far at this time of year. Once the days are longer, we will be up; Rachael and Jeremy, you have been warned!
8. Tooting Broadway
An odd one to select but I have so many great 'the morning after the night before' breakfasts here!
One of my best friends lives here, and we typically eat in London the day I arrive, and then head into Tooting for a decent brunch before I head home on the train. This is just one of many such meals from June this year – I shall find out where it was, exactly, and let you all know! It was a meal that lingered, however, and whenever I find myself in Tooting, I always wonder which of two wonderful brunch places we will go to…
7. Marie Curie, Norwich
One of the beautiful things that has come through The Delicate Diner this year has been my small link to Marie Curie. Charlie Hodson is, of course, one of Norfolk's biggest food heroes and he is an ambassador for Marie Curie. Hugo Stevenson is the force behind the Norfolk Marie Curie team, and there are a host of others involved besides.
I pick on Charlie and Hugo, however, as it was them I was with at the Blooming Great Tea Party back in June, and then I got to see them both again in December at the No 8 Thorpe Road anniversary party/Marie Curie fundraiser.
At both events, it was great to see so many people there enjoying themselves – but also giving so incredibly generously to this very important charity. I was also honoured to be able to pull the winning tickets in the raffle that raised £762 in December, thanks to Sarah Daniels. It was a great morning at No 8, and it was good to get to know Sarah better – the brains behind much of what goes on here in Norfolk, and owner of No 8.
I look forward to sharing more about the 2017 Marie Curie events over the coming weeks and months.
6. Matt Tebutt
I love this one! The blog speaks for itself, but what started as an irate blogger challenging a chef has since turned into a natural flow of conversation between two people. Such is the power of food – it really does bring people together! And that is something that you have got to love!
5. The Norfolk Food & Drink Festival
So many of us in Norfolk are – quite rightly – proud of the amazing produce that we find here in Norfolk, and we all want to celebrate it. So the Norfolk Food & Drink Festival is right up my street, as are the street markets in Bungay, which also champion local produce.
The 2016 Norfolk Food & Drink Festival took place this year on Father's Day. I had been in London the night before for a Coldplay gig, but I got up early and hurried back to Norfolk so that I could go and support those that have been kind enough to support me this year. It was a wonderful day, with Adnams beer flowing for dad, the fiercely competitive Battle of the Bangers – got to love those butchers! – and so many familiar faces selling their brilliant produce. It was also great to see the greatest double act since Morecombe and Wise take to the stage – Charlie Hodson and Steve Thorpe, he of Debut Restaurant fame, and much more besides, and a terrific champion of Free From cooking.
The date for the main 2017 Norfolk Food and Drink Festival, and all surrounding events, will be released soon. It is just a brilliant, brilliant day out and it really does celebrate the best of our local chefs, our local produce, and our local passion for all of these. I love it!
4. Looe, Cornwall
I have lamentably never written a blog about my food experiences in Cornwall this July; I went to work on finishing my novel, and all my words went on that instead. And then when I returned, it was time to start the relaunch of my magazine.
I was staying with friends near Looe, and we ate at some fantabulous places. The kind where you put a mouthful of food in your mouth and everything and everyone around you fades into the background, it is just so good.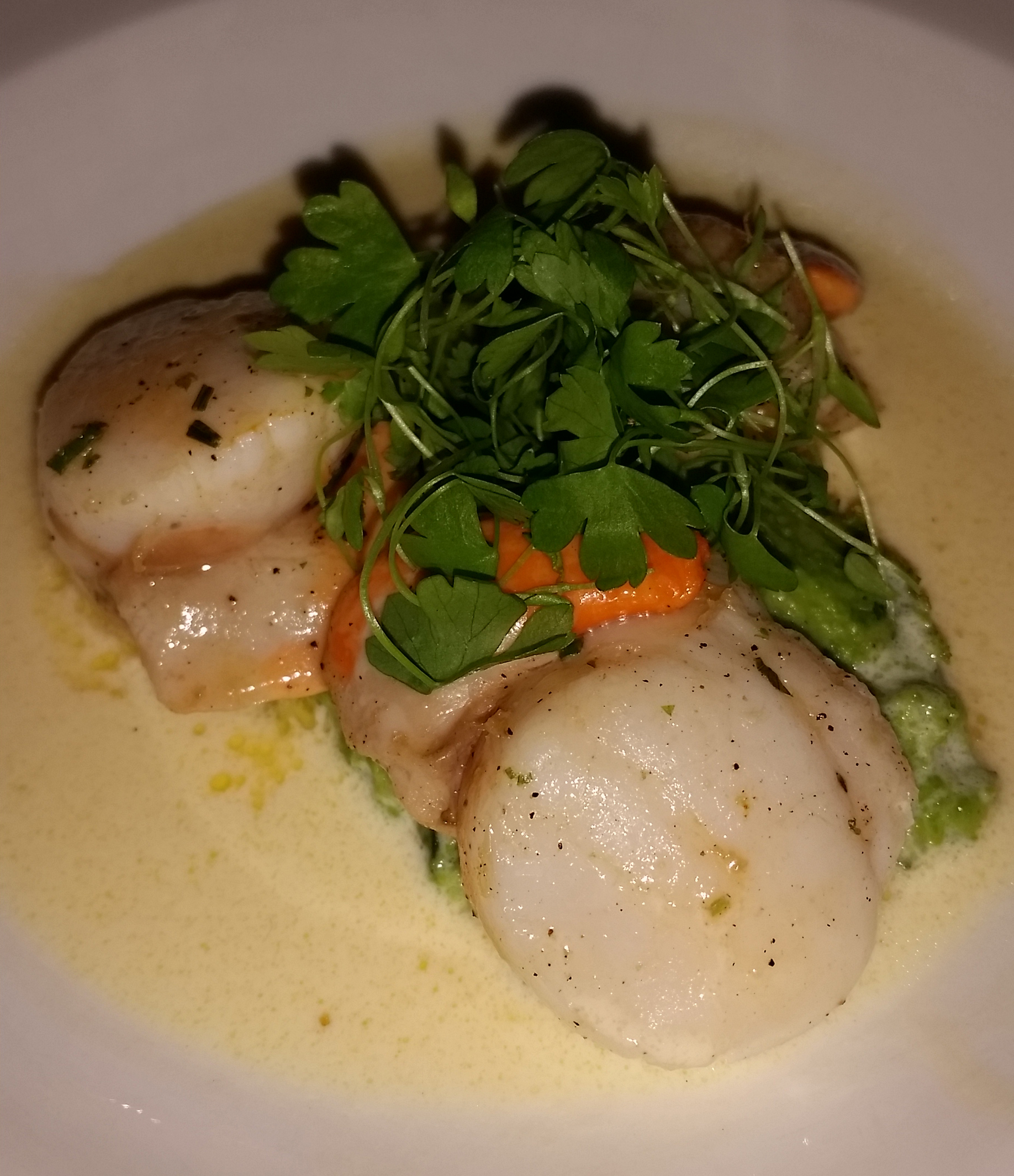 We went to Squid Ink in Looe on my second night, and then The Trewithen Restaurant at Lostwithiel on my last night. The Trewithen not only provided terrific food and wine – the best way to celebrate 10,000 words being written – but the chef also had a sense of humour when it came to my dessert!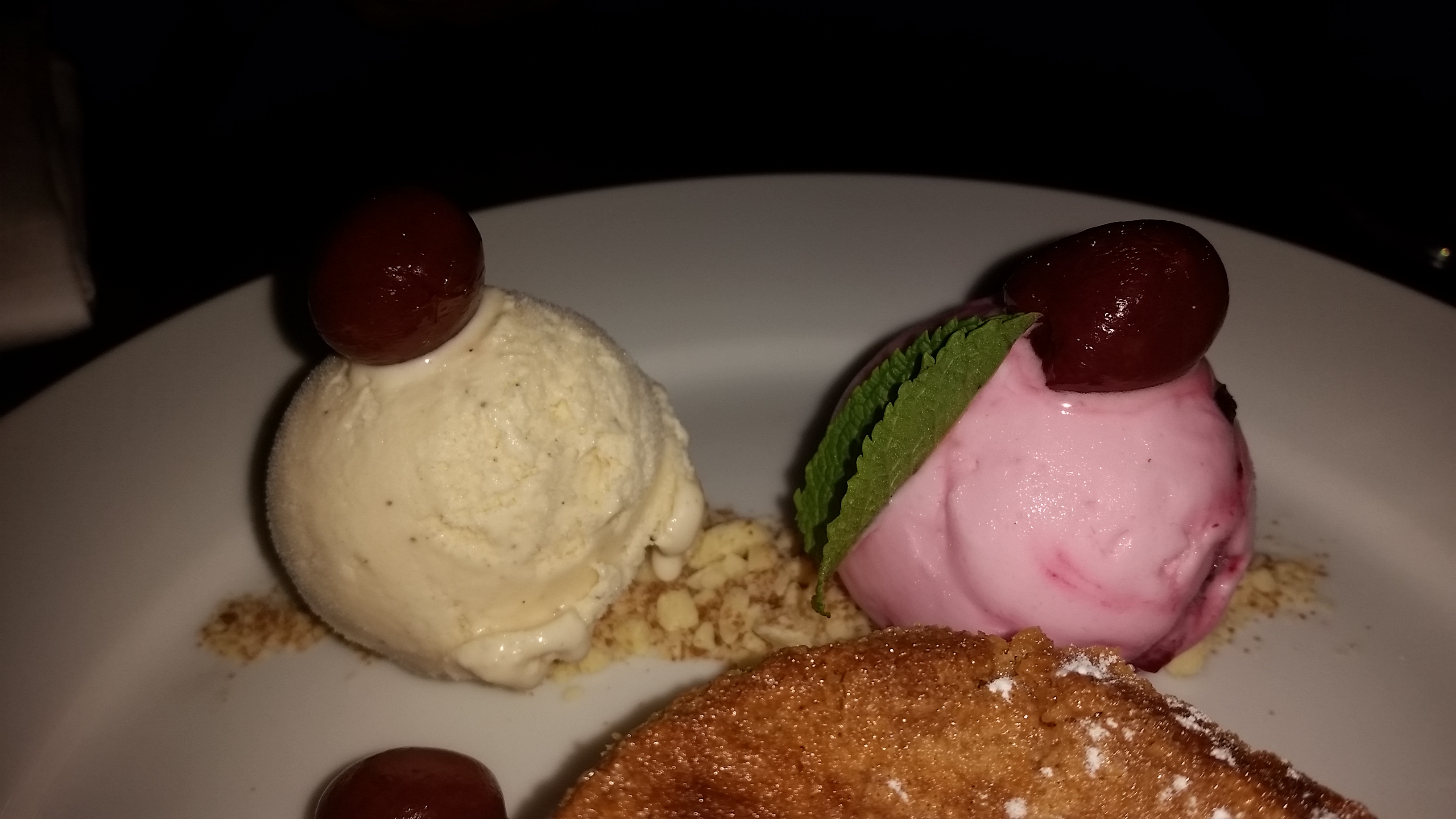 3. La Polenteria, Soho
Again, a lamentable lack of blog about this brilliant place in Soho. La Polenteria is 100% gluten-free, and much is vegan, and it is an amazing Italian restuarant.
Imagine the scene – I have not enjoyed any gluten-free tortellini or the like in over four years, and then I go there. Amazing. Absolutely amazing. From the walnut polenta to start to the incredible ragu-filled ravioli with sweet mustard for the main, it was a brilliant experience. I was happy as a Delicate Diner in an indulgent world. Thank you!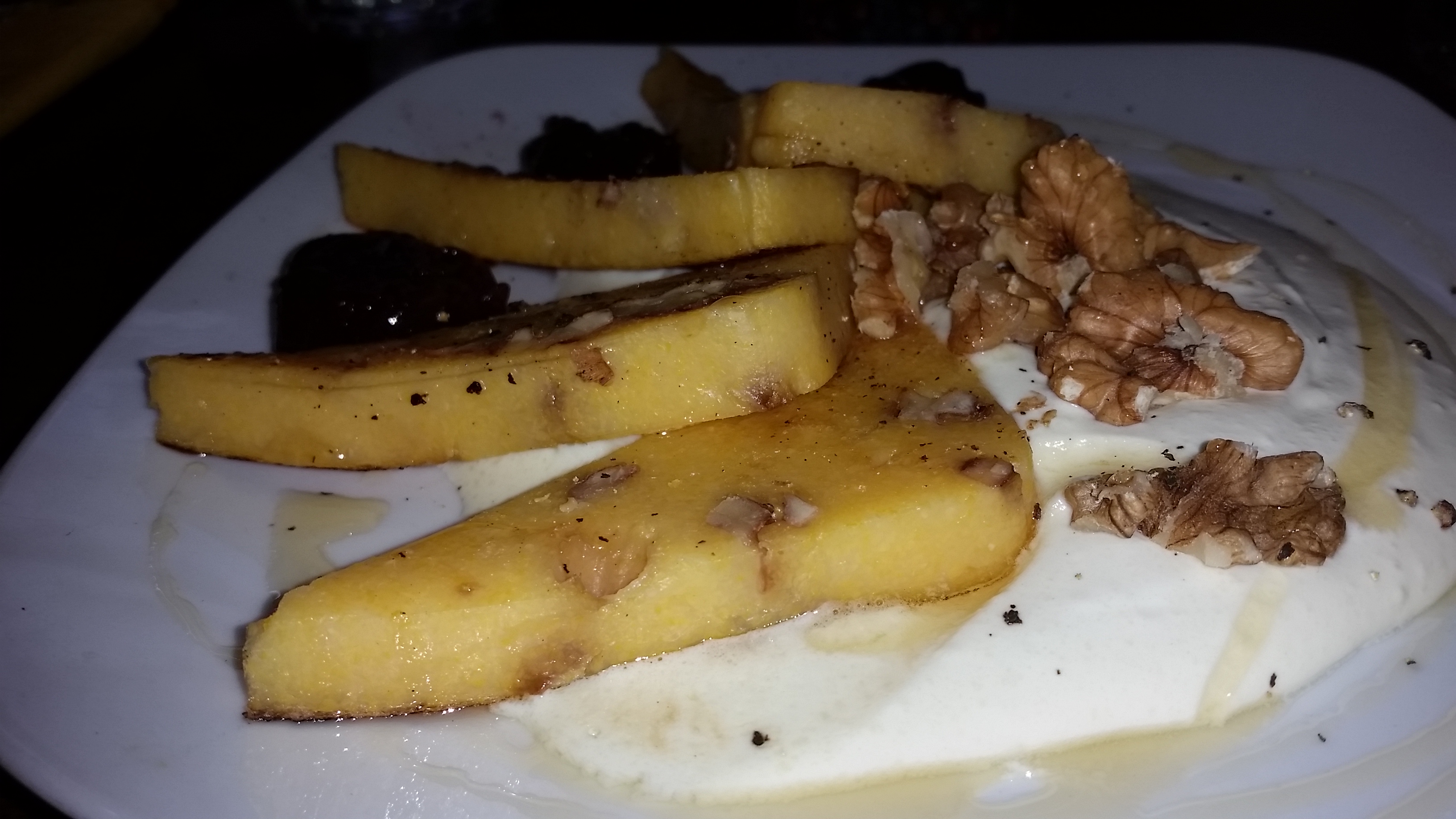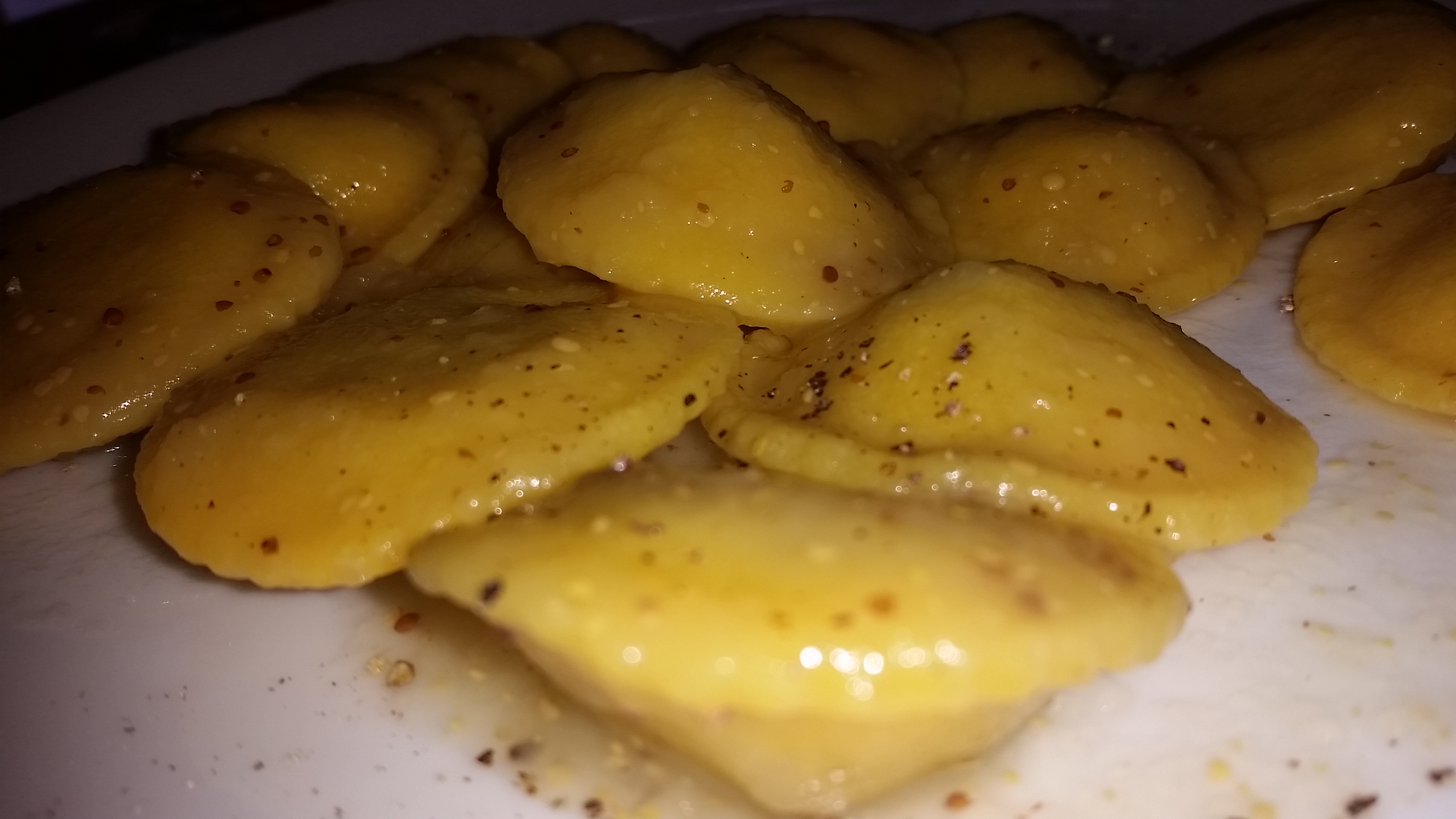 2. Limegate & The Feed
We all love The Feed, the trading arm of local social enterprise LEAP. The Feed helps get people back into work and it inspires everyone along the way – through their moving stories, their successes, and their incredible food.
Head chef Andy Baker has a penchant for lime – herein known as #limegate. At the Your Gluten Freedom Expo in May, #limegate first appeared. Since then, it has been shared countless times on social media, has resulted in many jokes and much heckling at The Feed cooking demos, and has become something that makes me smile every time I pick up a lime.
#limegate aside, The Feed to an incredible job and if you see them anywhere near you, go and find out more. I wish all the team much success in 2017.
1. Benedicts, Norwich
For me, there could only be one choice for number one – Benedicts Restaurant in St Benedicts Street, Norwich. Owned and run by Richard Bainbridge with his wife, Katja, Benedicts has swiftly become my absolute favourite.
Richard specialises in local, seasonal food – something that is so important to me, and should be a priority for all of use. And his use of flavour and technique is just wonderful.
Benedicts is the ultimate experience for me in many ways and I always leave with a smile on my face, and a yearning to go back. Above showcases his Great British Menu menu, as enjoyed on my first trip back in June. I have returned just a handful of times since, but I have loved it every single time. And I have enough photographs to present Richard with his own photobook!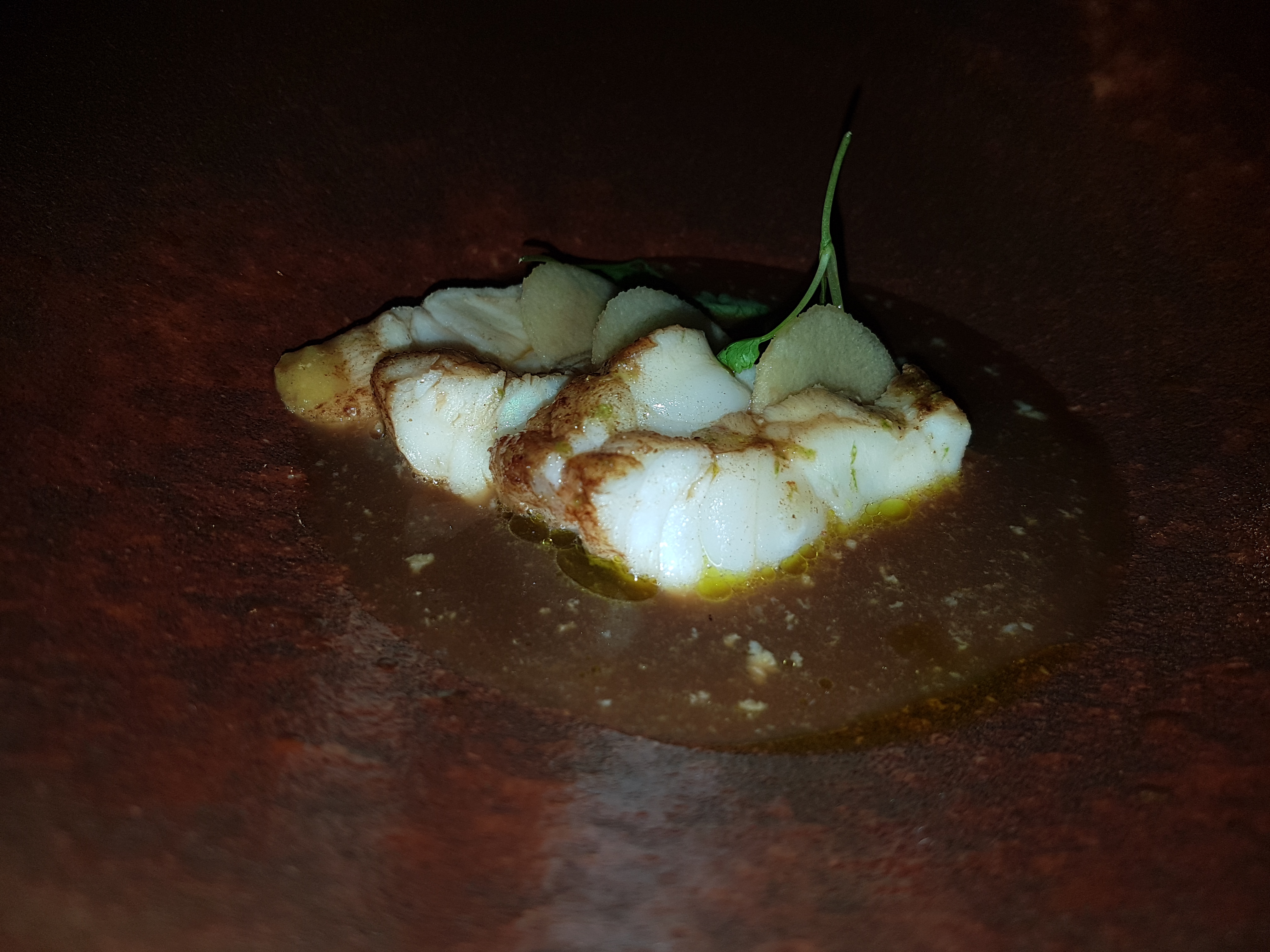 It is a close call, but Richard's monkfish – off both his December tasting menus – has to be the dish of the year for me. It is served with curried apple and a crab broth and is, quite simply, absolutely delicious. The taste combination is sublime – delicate and rich, both at the same time, and it is a dish that leaves you wanting more.
So, there you are. My very quick trip around some of my best foodies experiences of 2016. And there is one that I have missed out deliberately as they deserve a full blog and more in the New Year.
Now that I am an Indelicate Diner, I suspect that there will be even more to share with you. But for now, it is time to sit back and relax, and see the old year out with a cheery wave, before welcoming the new one with a smile. Those that are going, I will see you at The Ship on New Year's Day; to everyone else, see you out and about across the brilliant restaurants of Norfolk and beyond, celebrating the great food of our wonderful British Isles.
Thank you all so very, very much for all your support this year. Wishing you lots of love and success for 2017 – and beyond. Samantha xxx