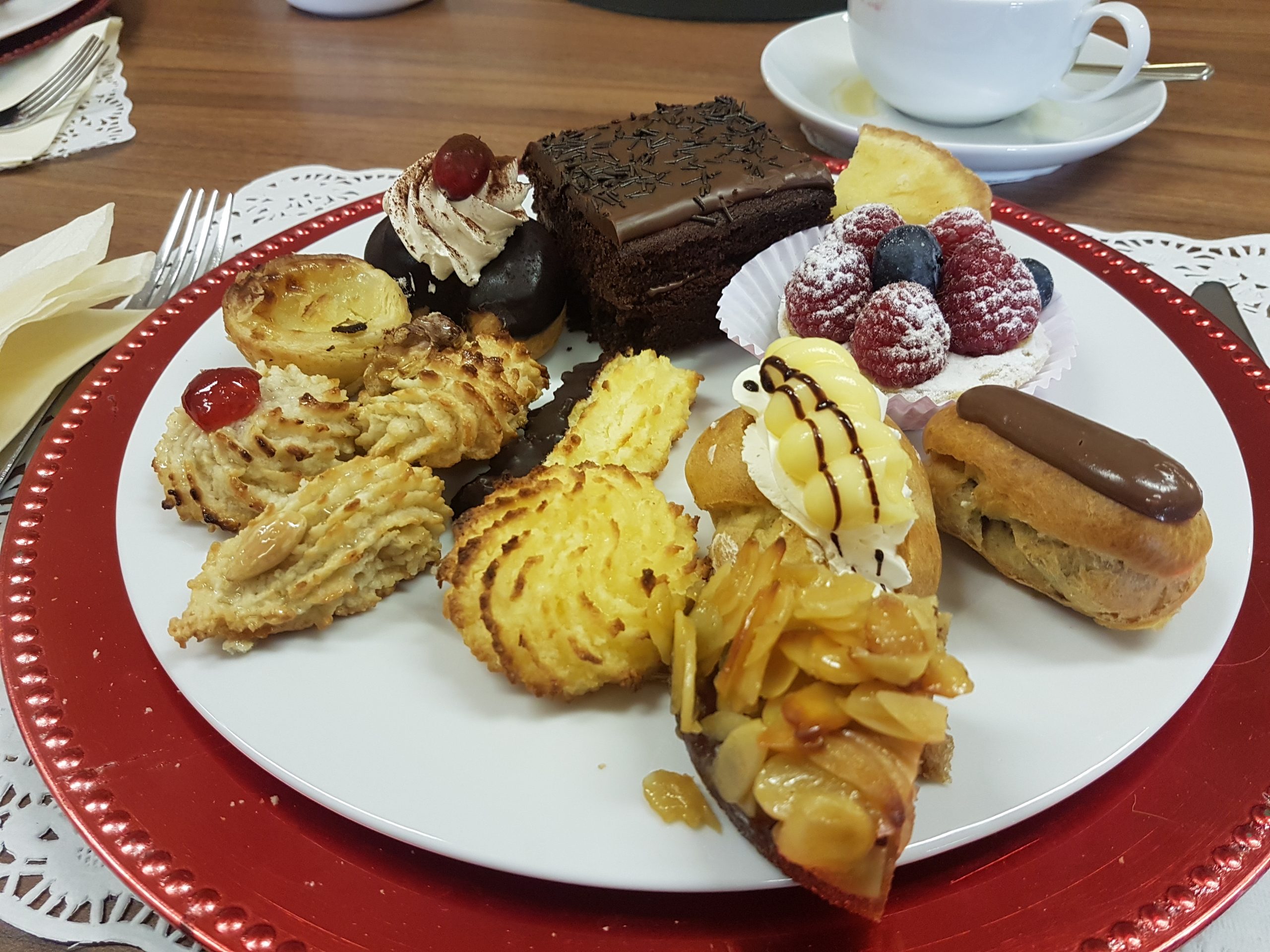 A Luxurious Afternoon Tea with the Artisan Pastry Chef
The beginning of 2018 welcomed the Artisan Pastry Chef to the heart of Norwich with open arms.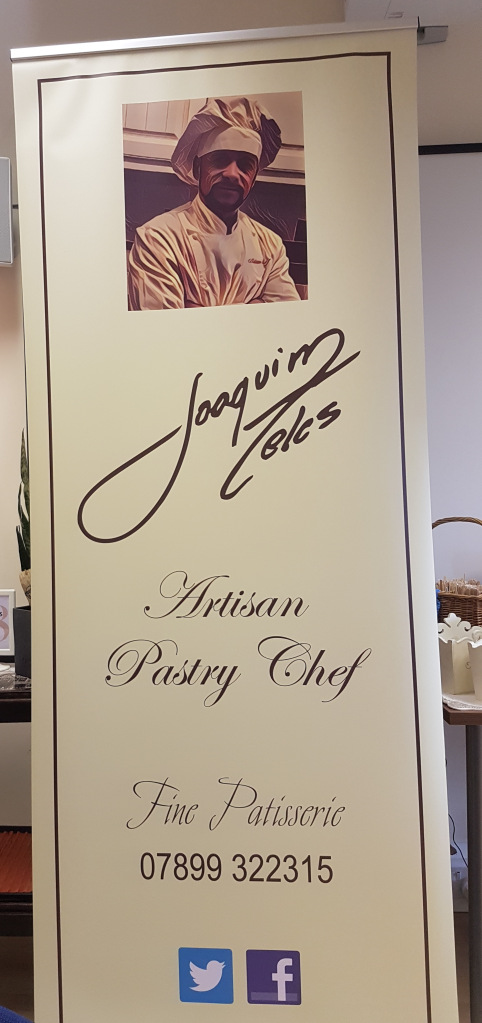 From Portugal, Joaquim Teles and his wife, Ana, have become familiar faces across Norfolk and Suffolk the past year. With approaching 30 years of experience behind him, Joaquim and Ana moved to the UK in 2015 and chose Norfolk as the best place to combine his brilliant patissier skills with the amazing produce that this region is so well known for. The result – the Artisan Pastry Chef, who has been seen at markets and pop ups across Norfolk and Suffolk ever since.
My own first taste of the Artisan Pastry Chef was the Norwich Food Festival last summer, where a friend kindly bought me one of their almond croissants. It was a little bite of heaven – beautifully flaky, not at all greasy, light, full of flavour and certainly generous in size. I was hooked.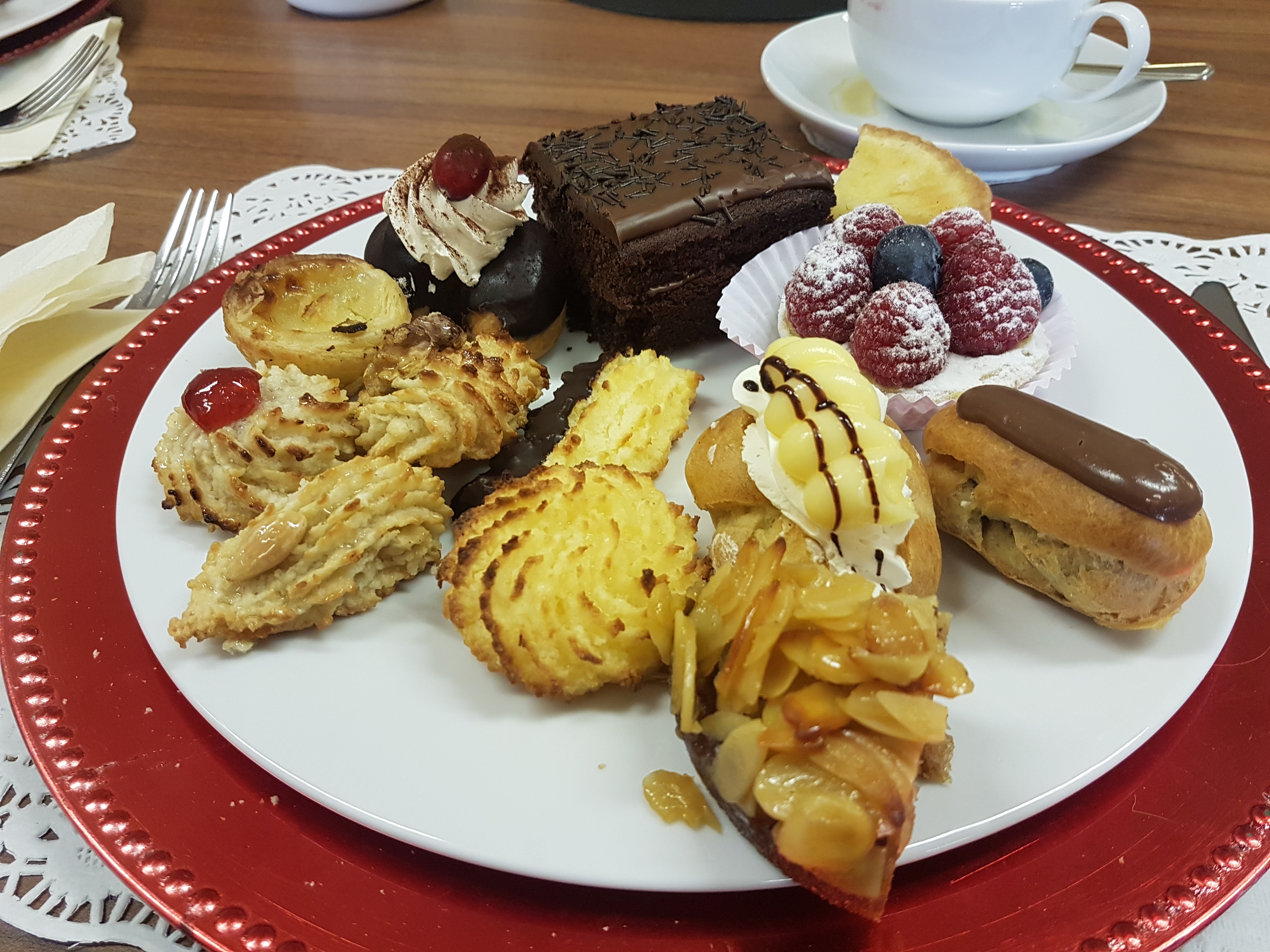 As time has gone on, Joaquim and Ana have found that the markets aren't enough and that they need new ways to meet the client demand for their products: enter the Luxurious Afternoon Tea, held at the brilliant No 8 Business Rooms on Thorpe Road in Norwich.
Held every Sunday between now and the end of February – bar 11 February when they will be at Bury Farmers Market – the Luxurious Afternoon Tea offers something different to the norm: a true taste of Portugal, combined with the flavours that we know and love so well here. The result is delectable.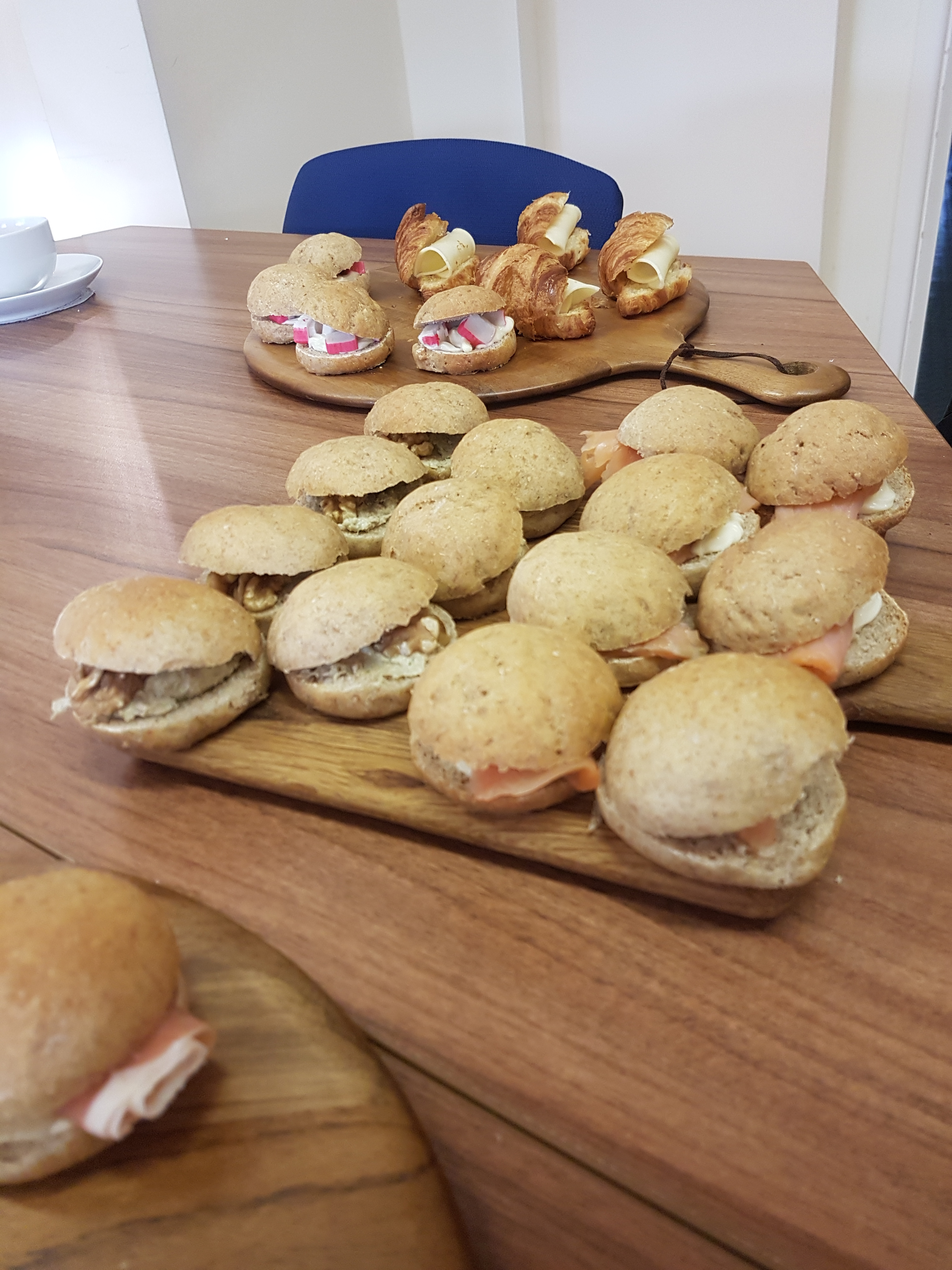 Today was their first day of holding the Luxurious Afternoon Tea, and with the festive season now firmly over, it was too good an opportunity not to miss to be there for the grand opening.
Sarah Daniels, founder and owner of No 8, gave the perfect welcome on this lovely, bright Norfolk day and pointed us upstairs to the main meeting room at the front of the building and there Ana – and a feast like none we have ever seen before – awaited us.
After being shown to our seats and the beautifully-laid table, and offered a cup from a range of Norfolk and Nelson Tea, founded by Mark Richmond in Bradfield. Then, the luxury began!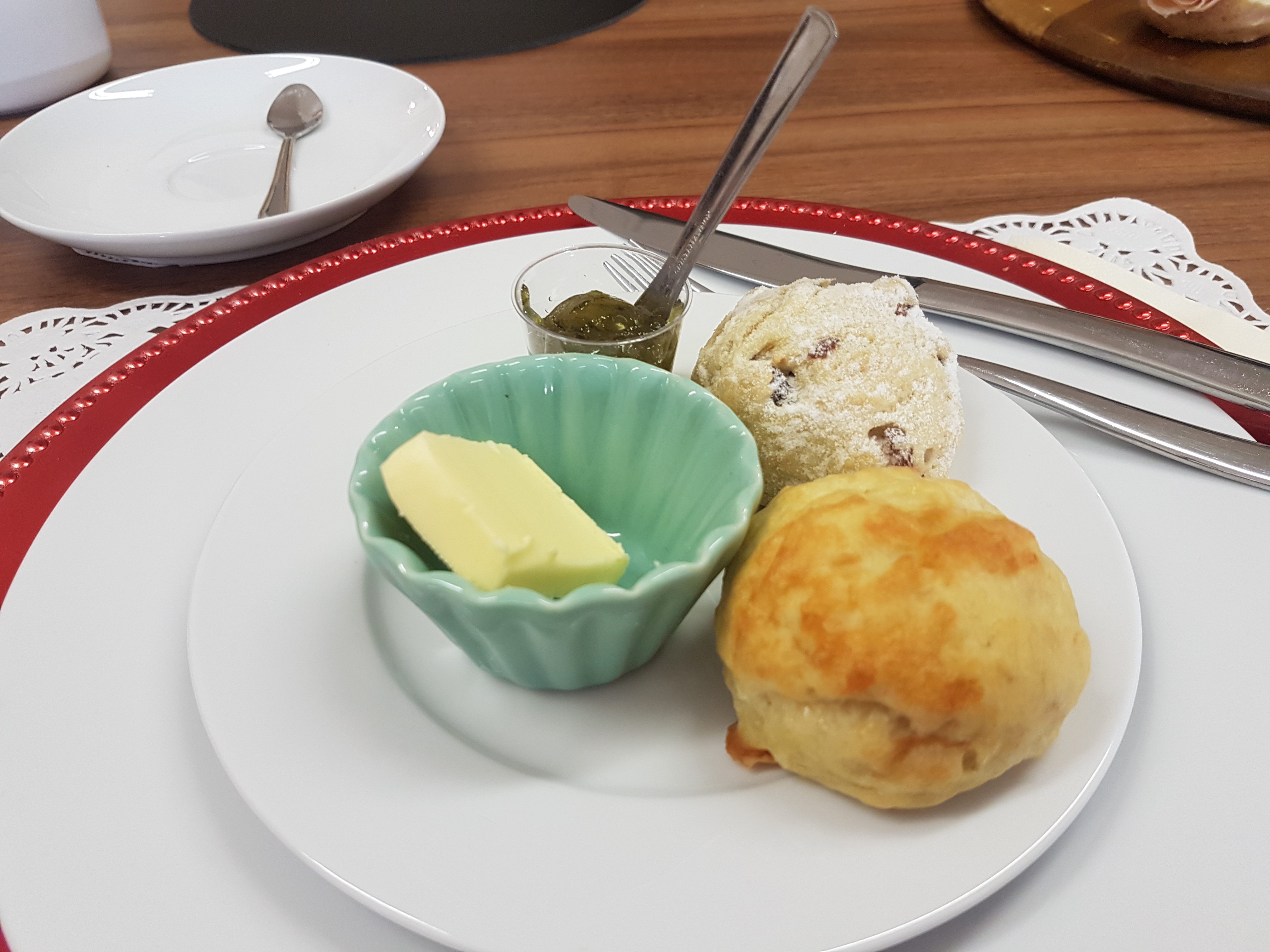 First to be presented were two scones – one fruit, one cheese – with an individual pot of butter and a small glass with jam. The scones first; the fruit was light and crumbly, the cheese had real flavour, and none of them had that 'claggy' feel that so spoils a scone. However, it was the jam that elevated these scones from 'simply' very tasty to something else altogether. Made by Joaquim, the jam is an old family recipe and is courgette and cinnamon, and worked remarkably well with both the sweet and savoury scones. A delicious start!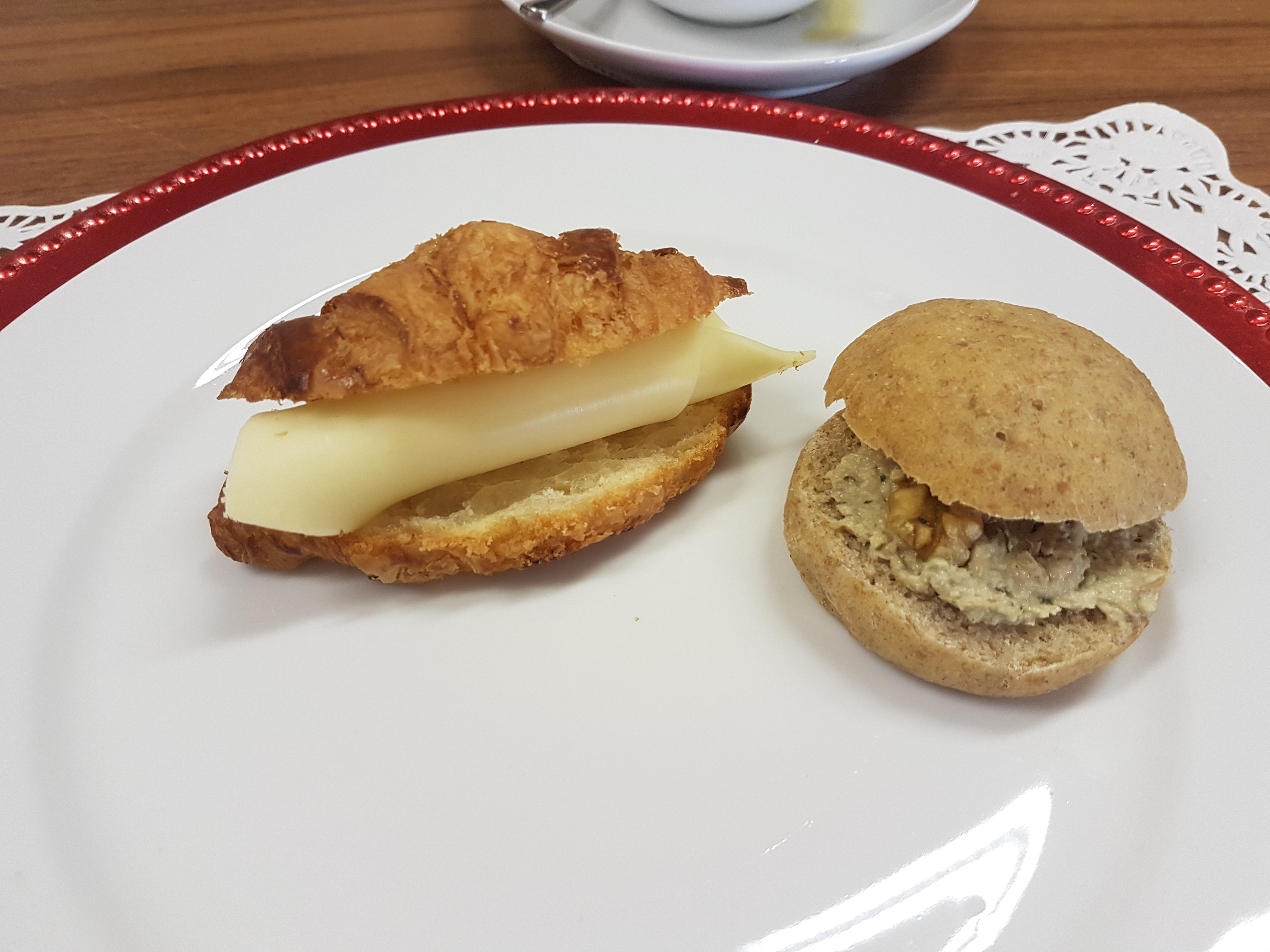 The next plate was an offering of sandwiches; those looking on social media last night saw Joaquim prepping the dough for the bread, and small rolls were offered with a choice of fillings: seafood, salmon and herb, smoked ham, cheese, and then tuna and walnut. Yes, you did read that correctly: tuna and walnut, with coriander added in for good measure. I plumped for that and it was truly remarkable and I will be trying that at home! My mum also had tuna and walnut, while dad very much enjoyed the salmon. All three of us opted for the croissant, with cheese, and this croissant summed up why we need the Artisan Pastry Chef here. Light, luxurious, flaky, crisp. not at all greasy, and full of flavour. Truly lovely!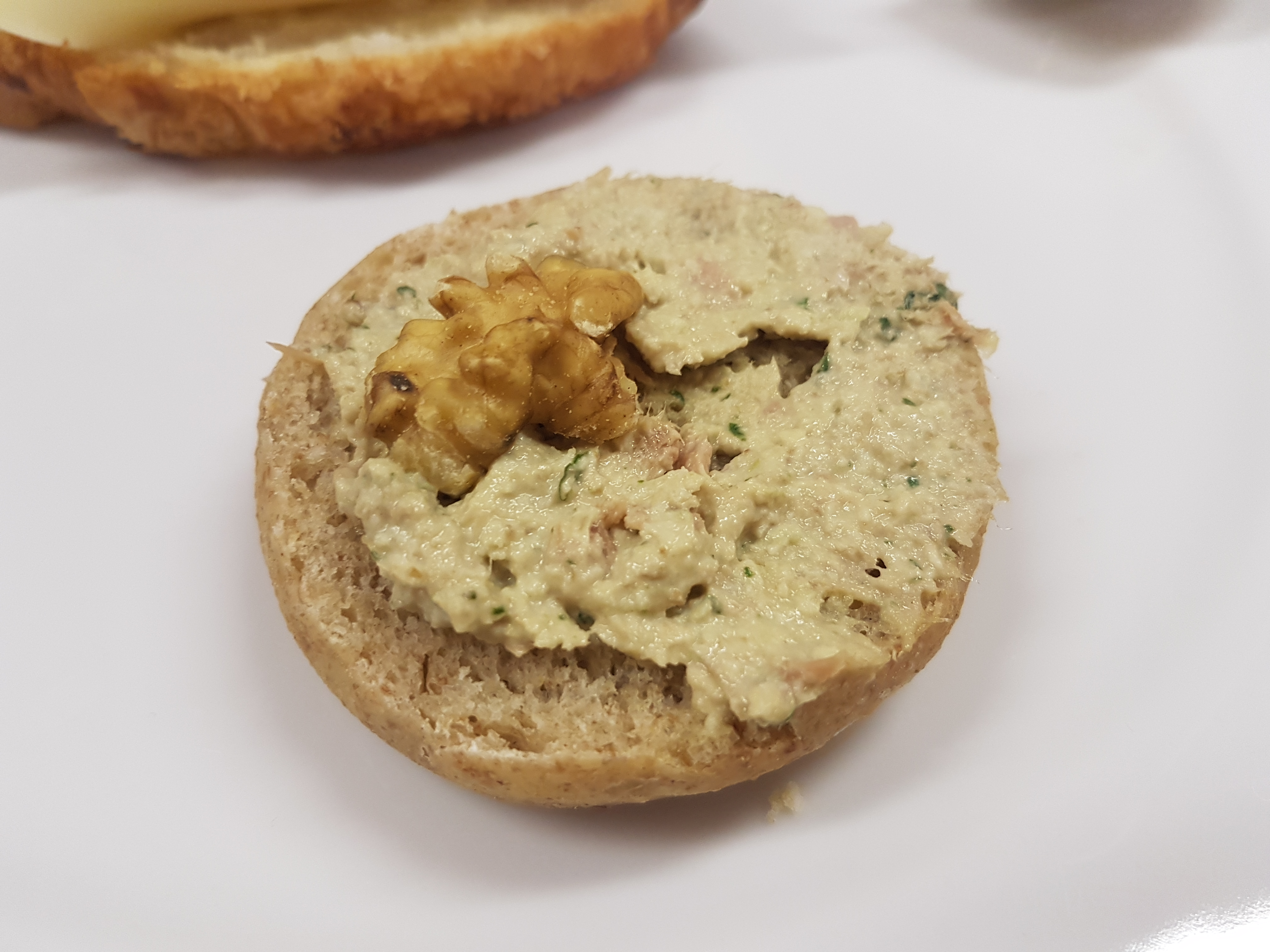 The third part of the tea was the cakes. Joaquim decided that he wanted to showcase everything that he can do and thus the offering today was both large and varied; thankfully, doggy bags were given and my orange-free marked box is sat safely in the kitchen, waiting for round two tomorrow. From next week, I understand that there will be a more refined offering available, but it was certainly great to see so much variety today – as well as to be able to enjoy later!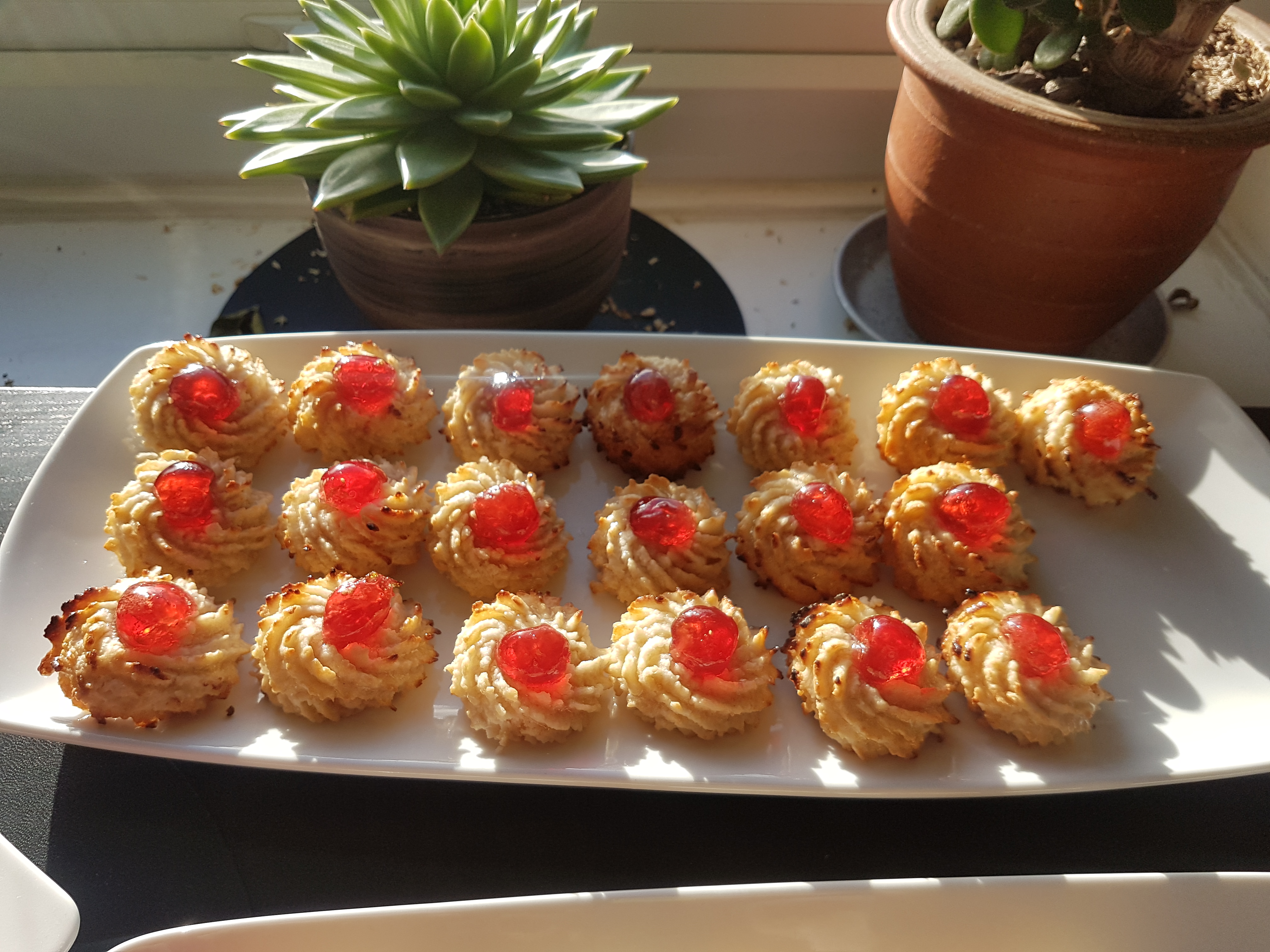 My favourite part of the pastry selection was the petit fours d'armande. Ana told me that these are a true speciality in Portugal and served with coffee. With the cost of ground almonds being so high – and also very difficult to get hold of in Portugal – many people now make these with coconut instead of almonds, and both were on offer today. You must clear your mind of bad, mass-produced coconut offerings and try one of these instead. You won't be disappointed. As for the petit fours d'armande – exceptional. Move over the French macaron, this is the new favourite! If Joaquim sold bags of these, they would be a bestseller, not least as Ana explained that they keep for up to three months in a tin. Something to plan for my 2018 Christmas list already!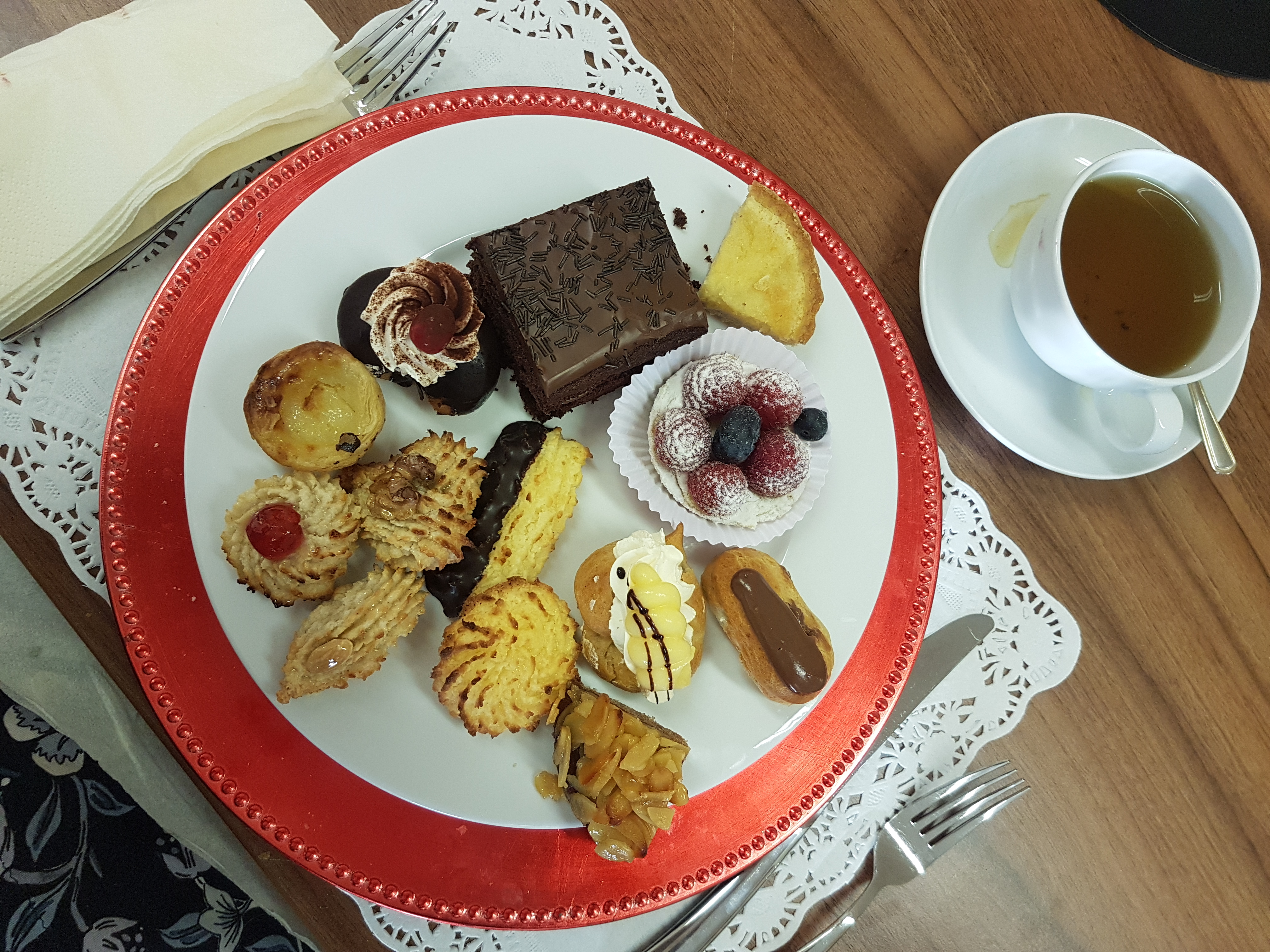 The next highlight has to be the famed Pastéis de Nata – the Portuguese tart. The Artisan Pastry Chef does one of the best I have ever had, and is only pipped into second place here as I have enjoyed them before while the petit fours d'armande was a new experience for all of us. Joaquim's Pastéis de Nata was smaller today than his standard offering, and it was simply delightful.
Also on offer were a selection of tarts – tarte d'orange (not for this delicate diner!), tarte au citron, tarte d'amande and a French fruit tart with raspberries and blueberries. Then there were choux delights – a French eclair filled with chocolate cream, a profiterole, and a mini French mini. Oh – and Portuguese chocolate cake! All lovely but far too much, and I think most left with a box of cakes to enjoy over the coming days!
The offering was topped off with a glass of Asti – something frequently enjoyed in Portugal due to its lightness and the way it compliments the cakes. From next week, they will also be offering a traditional Portuguese liqueur to accompany this part of the luxurious afternoon tea.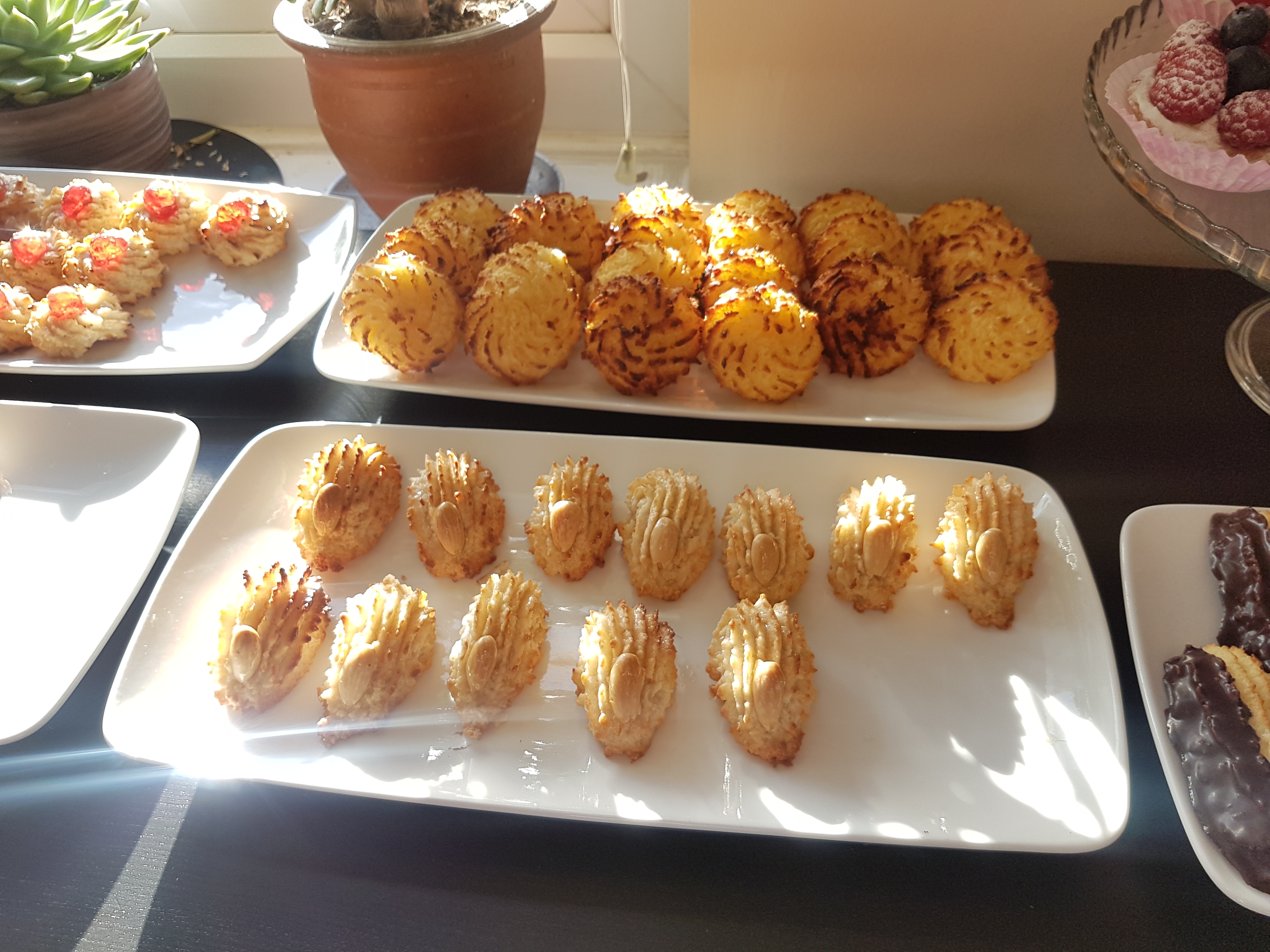 We left, full and happy, and a little sugary, and will definitely be spreading the word about this delightful offering. The ambience was wonderful, the peaceful surrounds of No 8, with the sun streaming in the windows and jazz music playing in the background. Nothing was rushed, and there was none of that bustling, cafe-feel that can often spoil such a ceremonious event as afternoon tea. Instead, it is the perfect way to catch up with friends on a lazy Sunday and, if you time it right, you could even enjoy a morning at the cinema and then go and indulge in this fantastic afternoon tea. And, with prices starting from £18.50 for one/£35 for two, it is never going to break the bank. My only criticism was that too many cakes were offered – a choice would have been better, rather than a whole plateful.
Food and atmosphere aside, however, what I loved most about today was the passion and hunger that comes from Joaqim and Ana. They firmly believe in what they are doing and they are hungry to share their inventive, and tasty, blend of Portuguese roots with a Norfolk twist. Their biggest hope is to open their own tea shop, somewhere people can come on a daily basis and enjoy a cup of tea with a Pastéis de Nata or petit fours d'armande before continuing on with their day.
Until this dream is realised, however, you need to head to No 8 Thorpe Road one Sunday and taste this Portuguese/Norfolk fusion for yourself. The next date is 14 January – I'd book your space now.
Now, it is time for me to enjoy the lighter nights, the warmth of the fire in the hearth, and the gentle snoring of the cat next to me. Happy January all.
Samantha xx