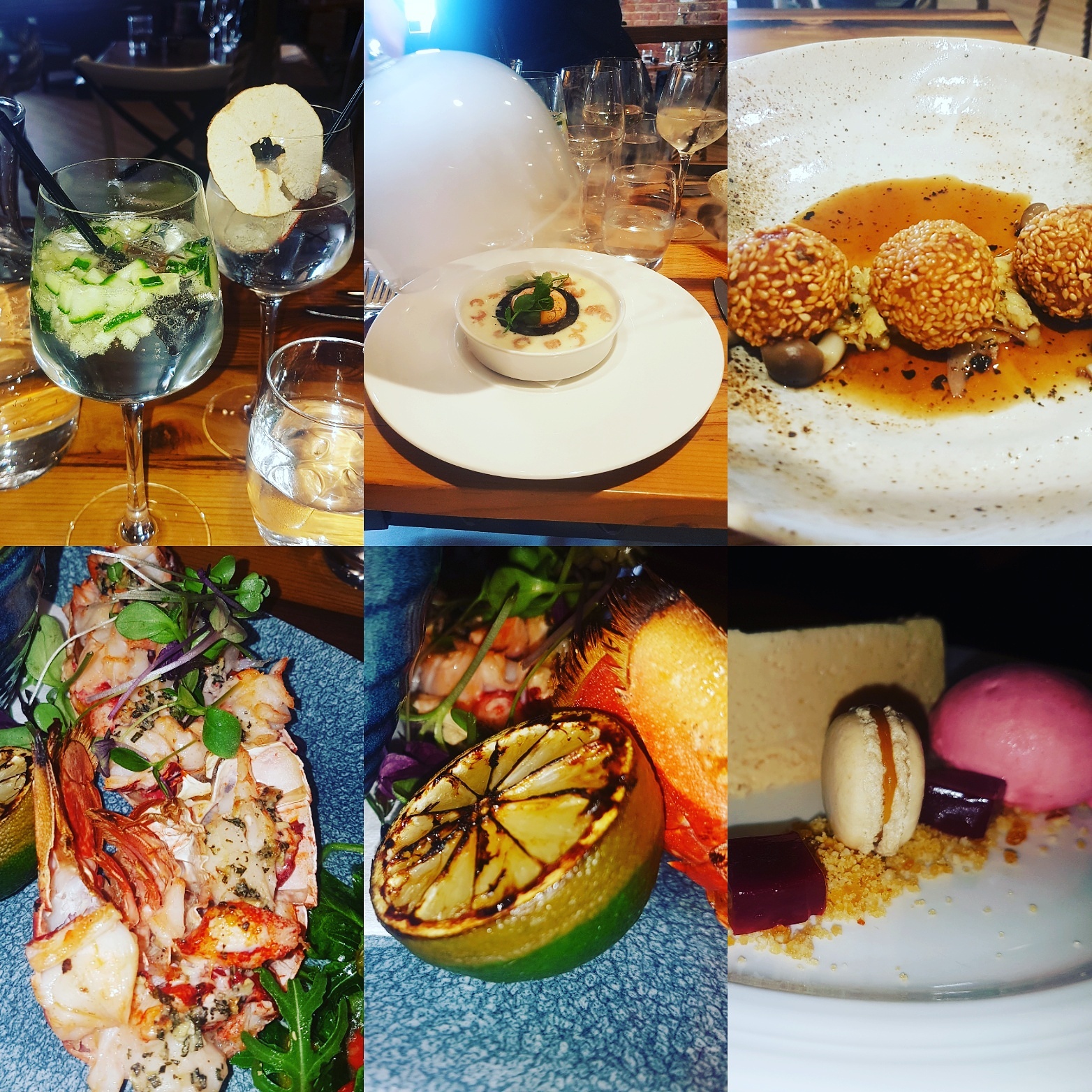 Celebrating my Norfolk Foodie 'Eating Out Top Ten' of 2017
I know that this particular blog – celebrating my Foodie Top Ten of 2017 – may seem a bit late. But with Dry January, Vegan January, Blue Monday, Have No Fun in January and all the other negative aspersions associated with this month, there didn't seem much point in whetting your appetites for some of the most fantastic foodie offerings that there are in Norfolk. Yes, I do agree that we should all drink less and have more meat-free days but the total 'new year, new me – in with the blender, out with the slow cooker' – drives me mad. Our bodies are programmed to be nurtured at this time of year; outside, it is cold and dark and the body needs warming soups, slow-cooked meals packed full of vitamins and sustenance. Not cold-pressed juices and trying to force your body to adapt to a new way of eating. As ever, there is balance in everything.
I have been to and eaten at so many brilliant places across Norfolk the past year that it is hard to narrow down just a Top Ten. It seems that Norfolk is flourishing in terms of its great depth and variety of restaurants, cafes and bars. Add to that the amazing produce that we have here – from fresh fish to Norfolk-reared beef and pork, not to mention a range of poultry. Add in the dynamic range of vegetables and fruits that are grown here, the variety of crops and oils, even Norfolk saffron, and we truly do have everything that we need. Add in the talented range of chefs that call this part of the world home, we are truly blessed.
I love so many of the places below that I decided I didn't want to put them in any kind of 'Top Ten'. It is like choosing a favourite child and while you may have one, it's not good form to name them! Rather, these are ten of my favourite places and I thoroughly recommend that you visit them to try for yourself.
---
Assembly House – Norwich
In March last year, I attended a Marie Curie Afternoon Tea at The Assembly House in Norwich. This place has a long and rich history with the city and I have enjoyed many an afternoon tea there as well as a pre-theatre lunch. I also used to visit the old Noverre Cinema in the late 80s and early 90s – showing my age now! – and I have very fond memories of this amazing place.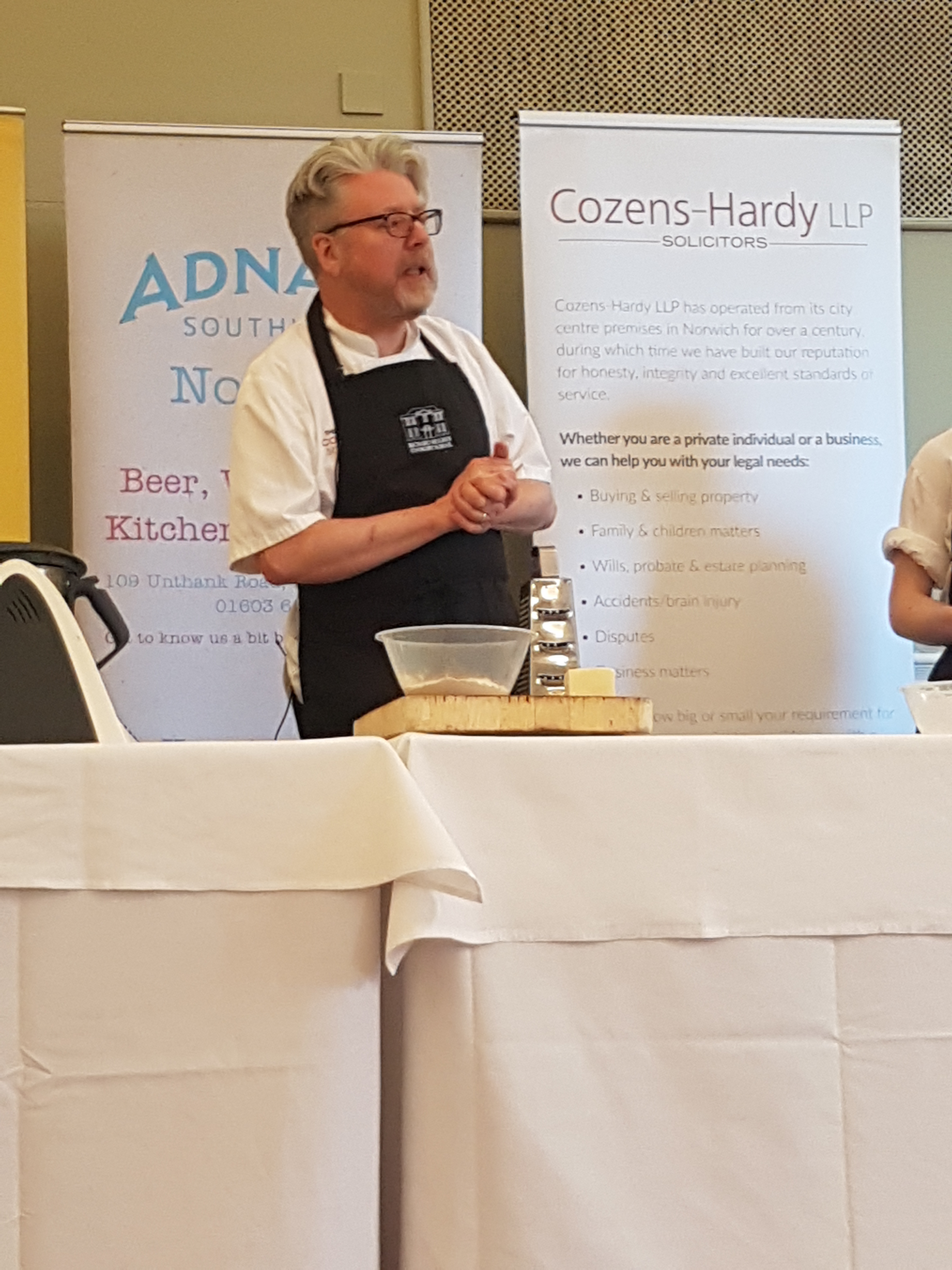 Richard Hughes, he of The Lavender House fame, is the Director of The Assembly House. As well as being incredibly hands on with the day to day events, he also hosts his Richard Hughes Cookery School, which has many tempting offerings for the Norfolk foodie.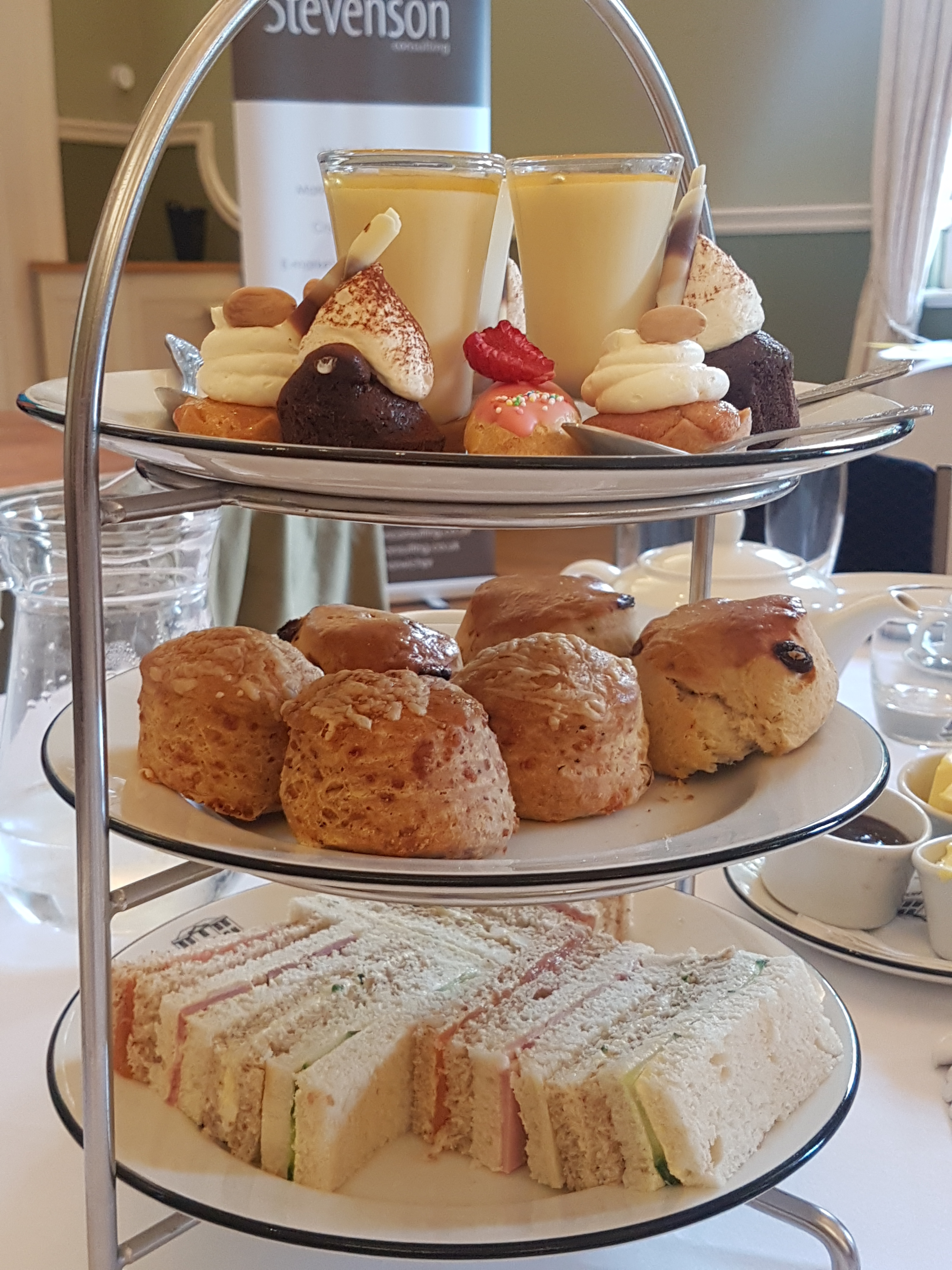 Back to the afternoon tea, however, and the highlight has to be the very decent, very delicious cheese scone, flavoured with Colman's Mustard. Decadent, rich and enjoyable, I think I always look forward to this the most. But every layer of The Assembly House Afternoon Tea is to be enjoyed, for the light finger sandwiches to the indulgent cakes and possets that grace the top tier. While there are many fine afternoon teas in Norfolk, I think that The Assembly House Afternoon Tea will always be my number one.
---
Benedicts – Norwich
Ah, Benedicts… Chef Richard Bainbridge's baby and a place where I have whiled away many hours over the past 12 months. I love this place, and also the energy, enthusiasm and passion that the whole team have.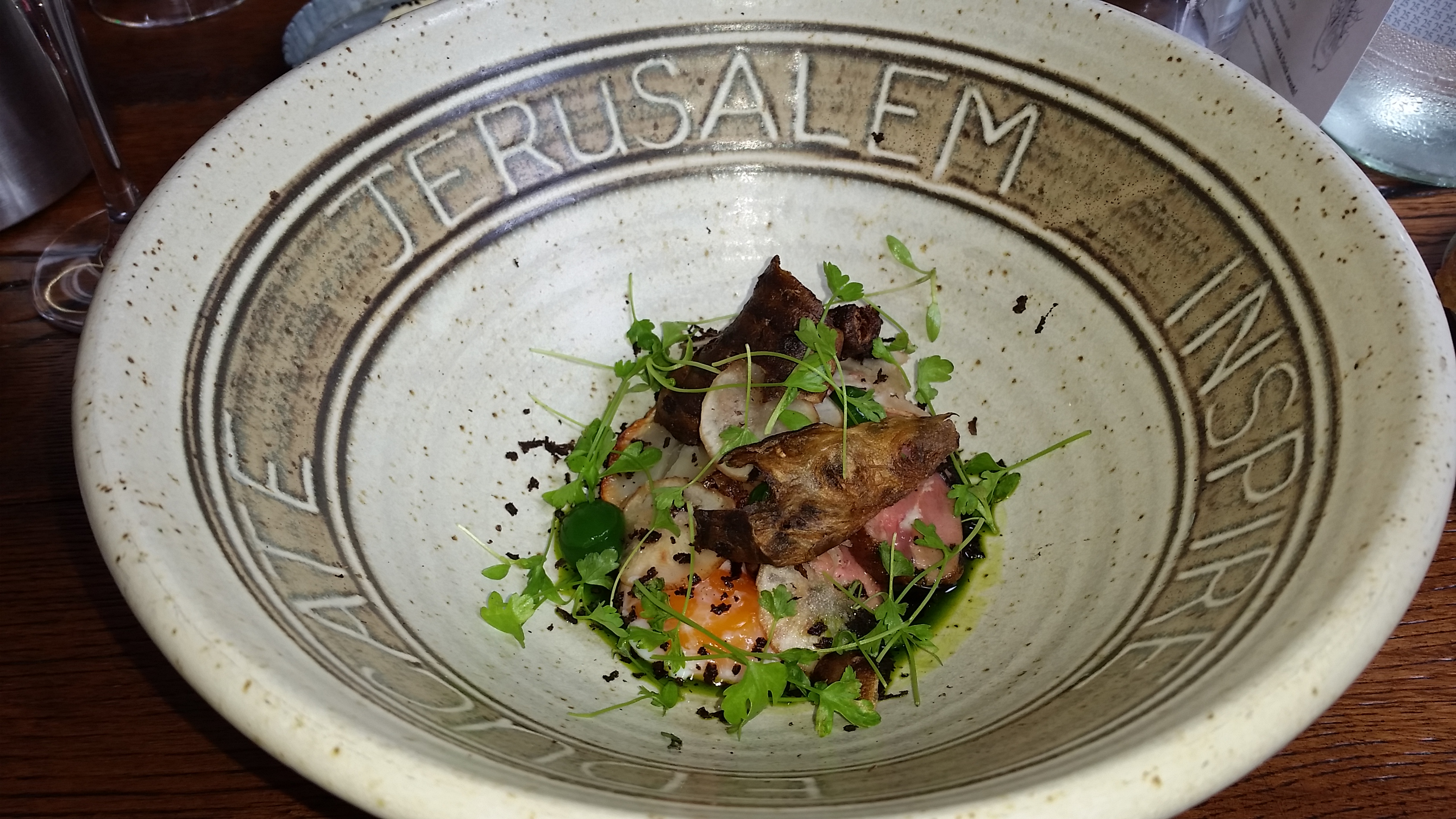 Richard takes the very best of seasonal produce – as well as those foraged by his wife, Katja – and turns the simple into the sublime. What can appear on the menu as a normal set of ingredients transforms to a tantalising plate of food, full of flavour and often leaving the diner wondering 'how do they do that'? A case in point is his Thornam carrot. The menu reads simply but the result was a slow-roasted, chamomile infused taste of heaven. I can still taste it now.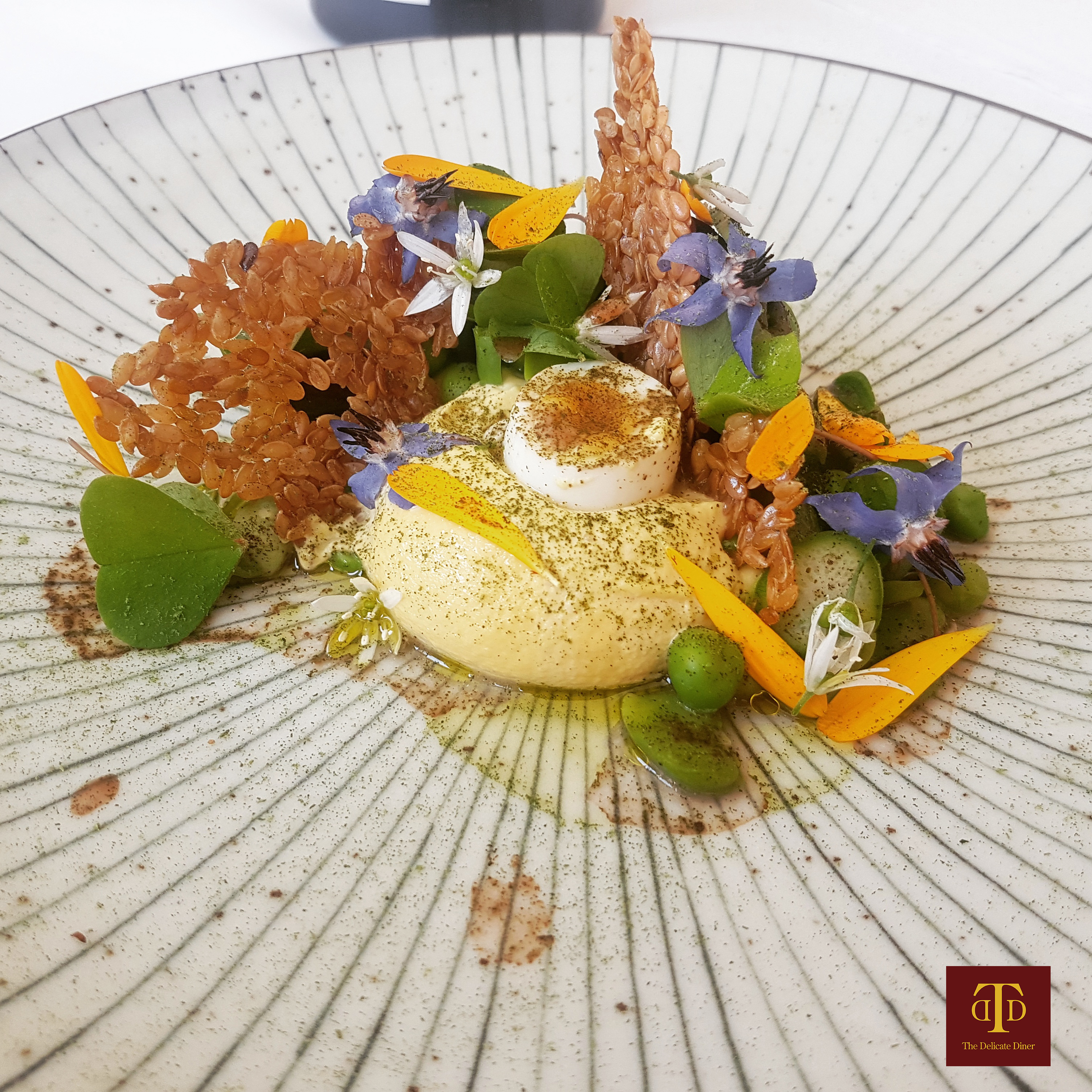 Throughout the year, Richard hosts cookery demos in their upstairs sewing room and I was lucky enough to attend one this year – and learn how to make his famous Great British Menu dish, Nanny Bush's Trifle. All the food is cooked in real time, then enjoyed in the restaurant with a glass of wine over lunch.
This year sees a number of top Michelin-starred chefs from around the UK coming to take over Benedicts and cook with Richard for one night only. This follows a successful event with Richard's mentor from previous years, Galton Blackiston, late last year. I, for one, can't wait.
---
Earsham Street Deli
Okay, technically in Suffolk but I am not going to ignore this Proudly Norfolk member for the sake of a few hundred yards! This delightful emporium of all things good is my weekly go-to for some of my favourite Norfolk products. From Fruit Pig to Candi's Chutneys to Brays Cottage to Yare Valley and Crush – as well as the very best of the Norfolk and Suffolk cheeses – Earsham Street Deli has everything. In fact, my life would be complete if they just stocked Norfolk Gin, which definitely needs an outlet in this part of the world.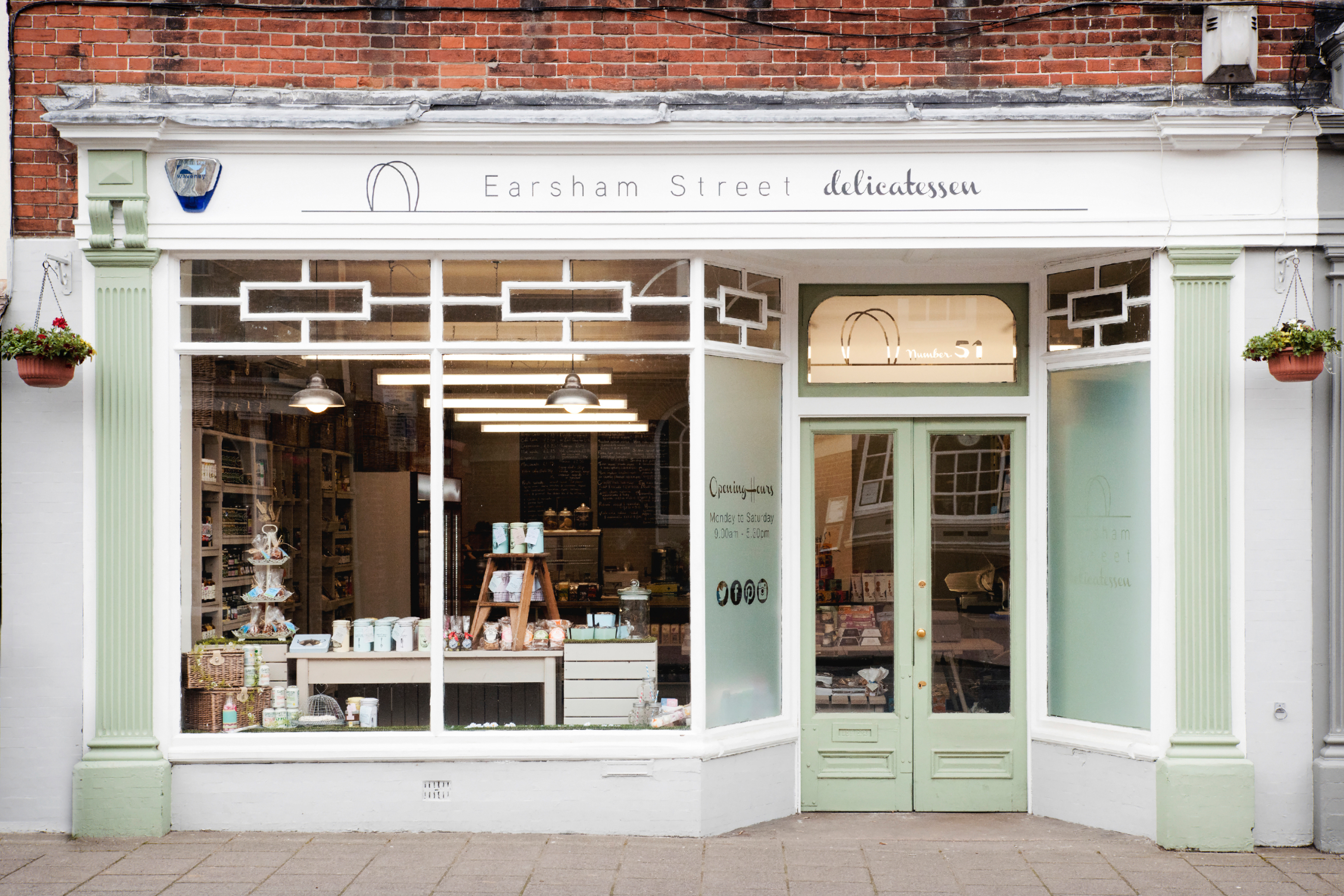 Owned and run by Michelle Steele – she of the warm welcome and big smile – Earsham Street Deli makes my Top Ten Eateries as it is the best place to get lunch on the go. When you are running around and realise you are running on empty, Earsham Street Deli is the perfect place to pop in and grab something. From fresh soup, salads and sandwiches freshly made to order, sausage rolls, pork pies to delicious slabs of cake and hot and cold drinks, the range available is far and wide-reaching and caters to every taste. Should you pop in at midday, the queue will often be back to the door which says all you need to know!
---
Figbar – Norwich
I fell in love with Figbar and their delectable offerings at the launch of The Norfolk Cook Book in May last year. Many contributors to the book were there that night, several bringing tasty bites for us to try; one bite of their intense, dark chocolate cake and I think that everyone in the room was a convert.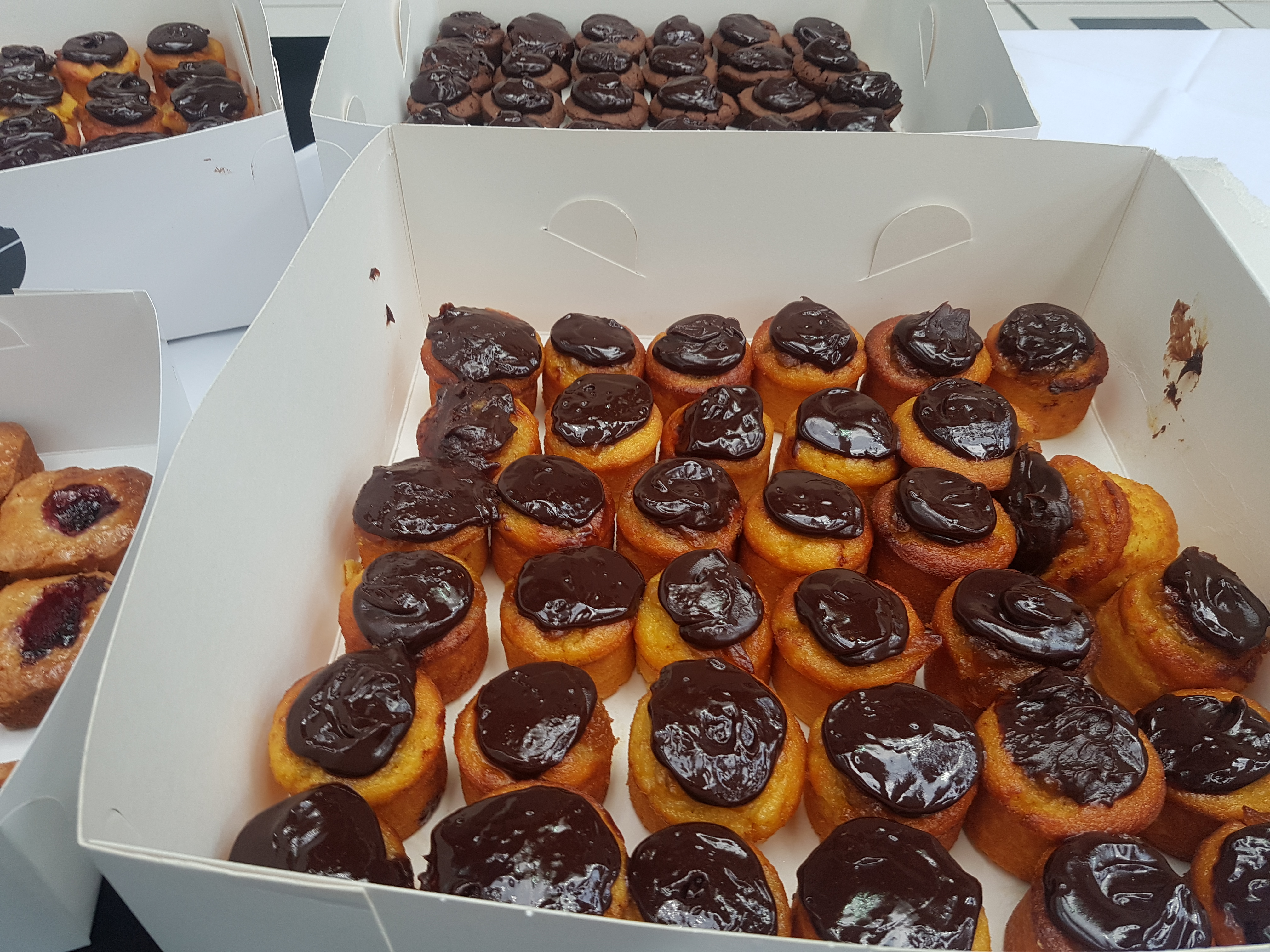 Figbar is found down St John Maddermarket and their social media feed is food for the soul. On rainy days, they share photos of their perfectly blended dishes and cakes galore; it is enough to make you want to move into Norwich.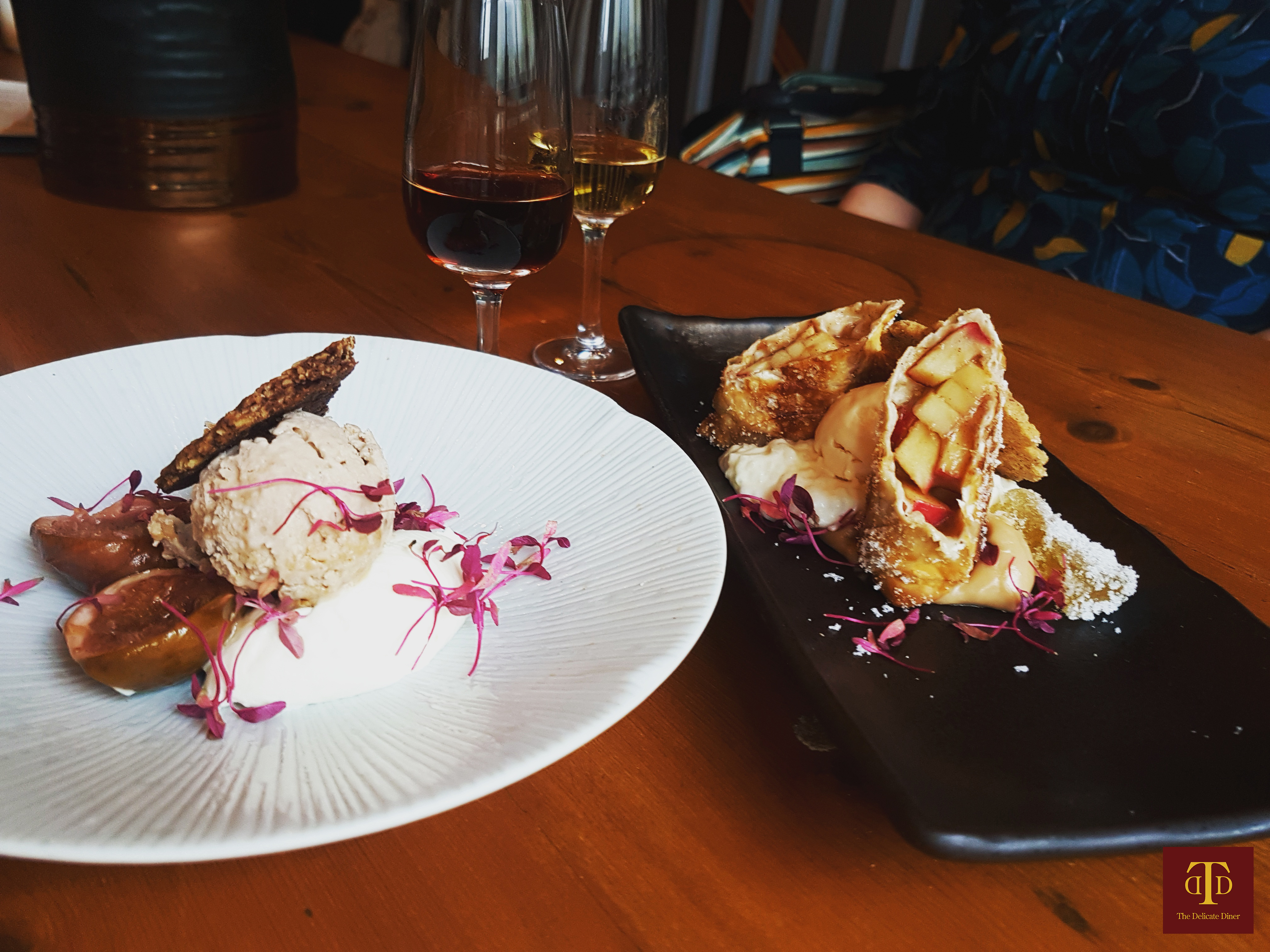 On a soggy November day last year, I finally managed to wend my way down to Figbar and I immediately fell in love with what they do. The relaxed, student vibe was welcoming and my friend and I had a very difficult time choosing from their menu, complete with a sherry or dessert wine pairing for each dish. With food from the main menu made to order, you know that what you are getting is fresh, and the brief wait was more than worth it. Alchemy at its best, Figbar marries sweet and savoury incredibly well and the result was sublime. Definitely worthy of a Top Ten place in my list.
---
Louis' Deli – Norwich
Last June saw a birthday lunch in Norwich with a friend and we, foolishly, thought we would break from our tried and tested places and try somewhere different. Big mistake. Disgruntled and still slightly hungry after three dingy courses, we stumbled out into the rain and into Louis' Deli. Thank heavens that we did!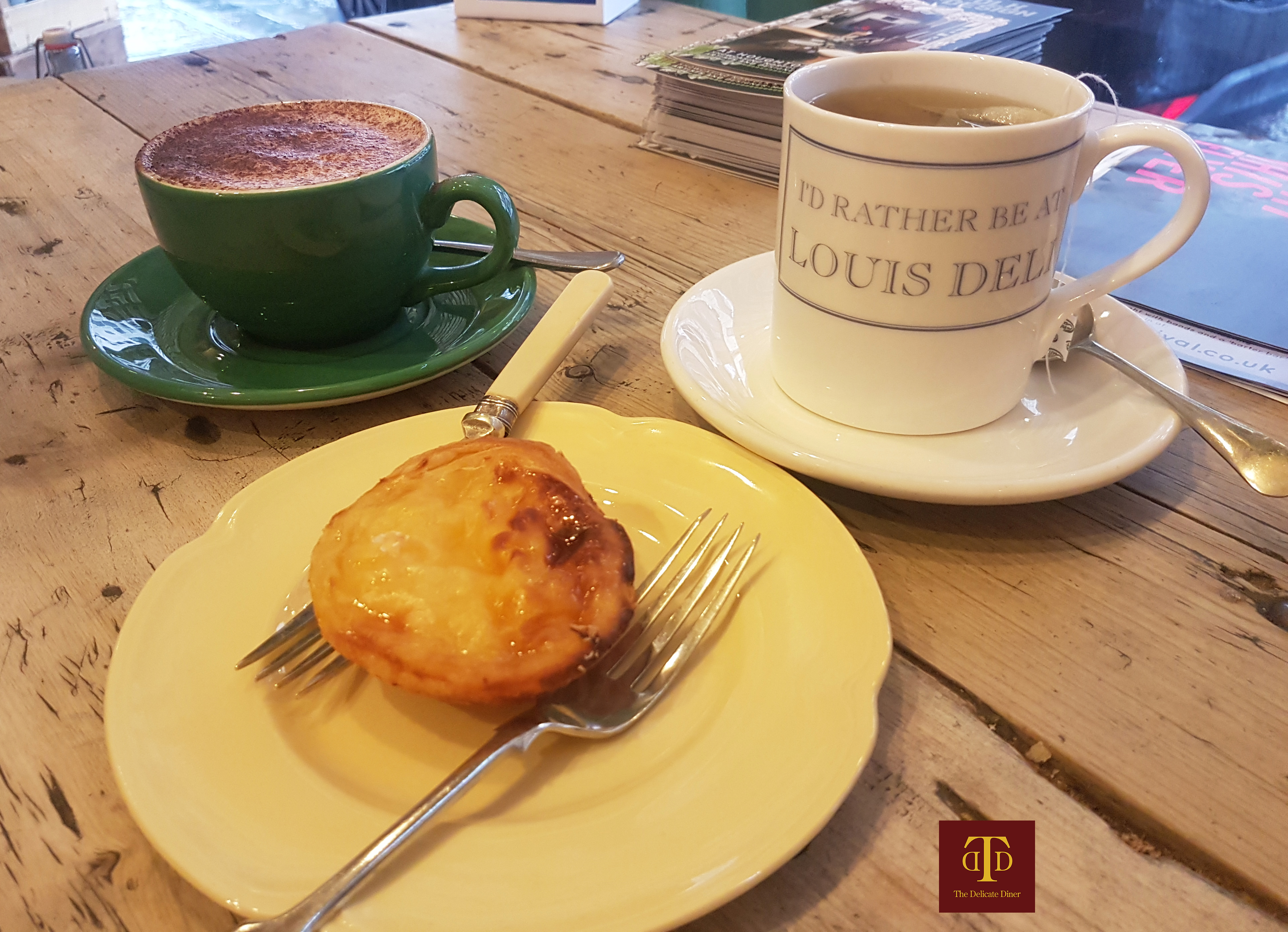 The vibe in this place is part of the attraction – people taking language classes on one side of the room while a couple sit enjoying a first date in another – and the relaxed atmosphere was the perfect foil for what we had just endured.
We decided to split a pastéis de nata – a Portuguese tart to the rest of us – and have a hot drink while waiting for the rain to ease and, as our teeth sank into the flavour-infused custard, we knew that we had found a little place of heaven right there. Finally satisfied, and order restored, a peak around Louis Deli revealed a whole range of tantalising delights, many Spanish inspired, as well as the local produce you expect to find in Norfolk's brilliant delicatessens. With many items homemade on site, and the window cake display particularly enticing, a trip down Upper St Giles Street to Louis Deli is well worth it.
---
Morston Hall – Morston
Ah, Morston Hall… The place that splits me in two as I both wish it was on my doorstep so I could visit more often yet I am glad that it's a 2½ hour round trip from where I live so it can remain the ultimate treat. And a treat it is.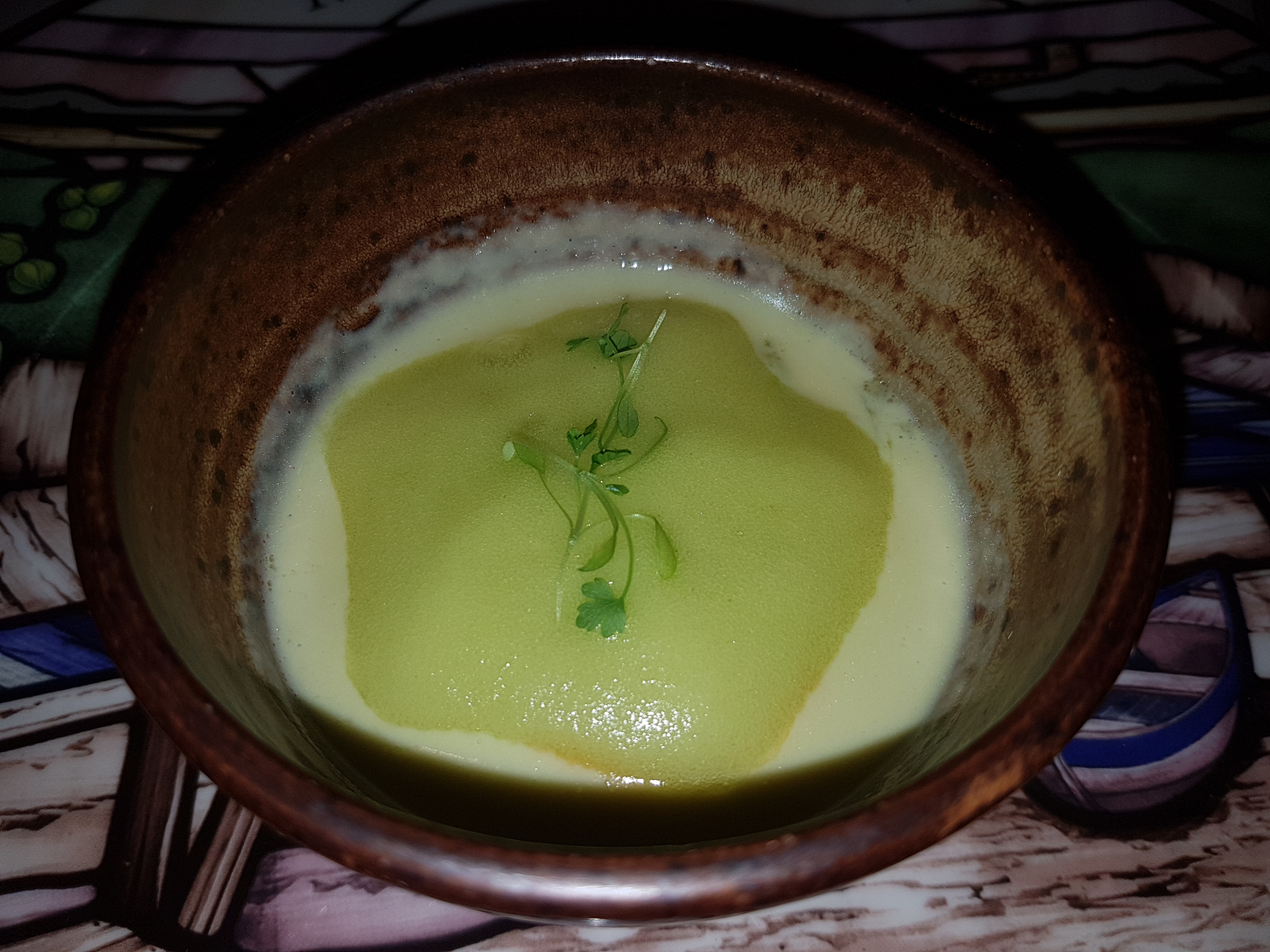 Owned and founded by Galton Blackiston, Morston Hall celebrated its 25th anniversary last year and frankly, it would have been rude not to have attended one of the special celebration evenings arranged to mark the occasion. Since my first visit there several years ago, I have dined at a range of world-class places both around the UK and abroad, and I was intrigued how Morston Hall would measure against my new benchmark. The answer? Very, very well indeed.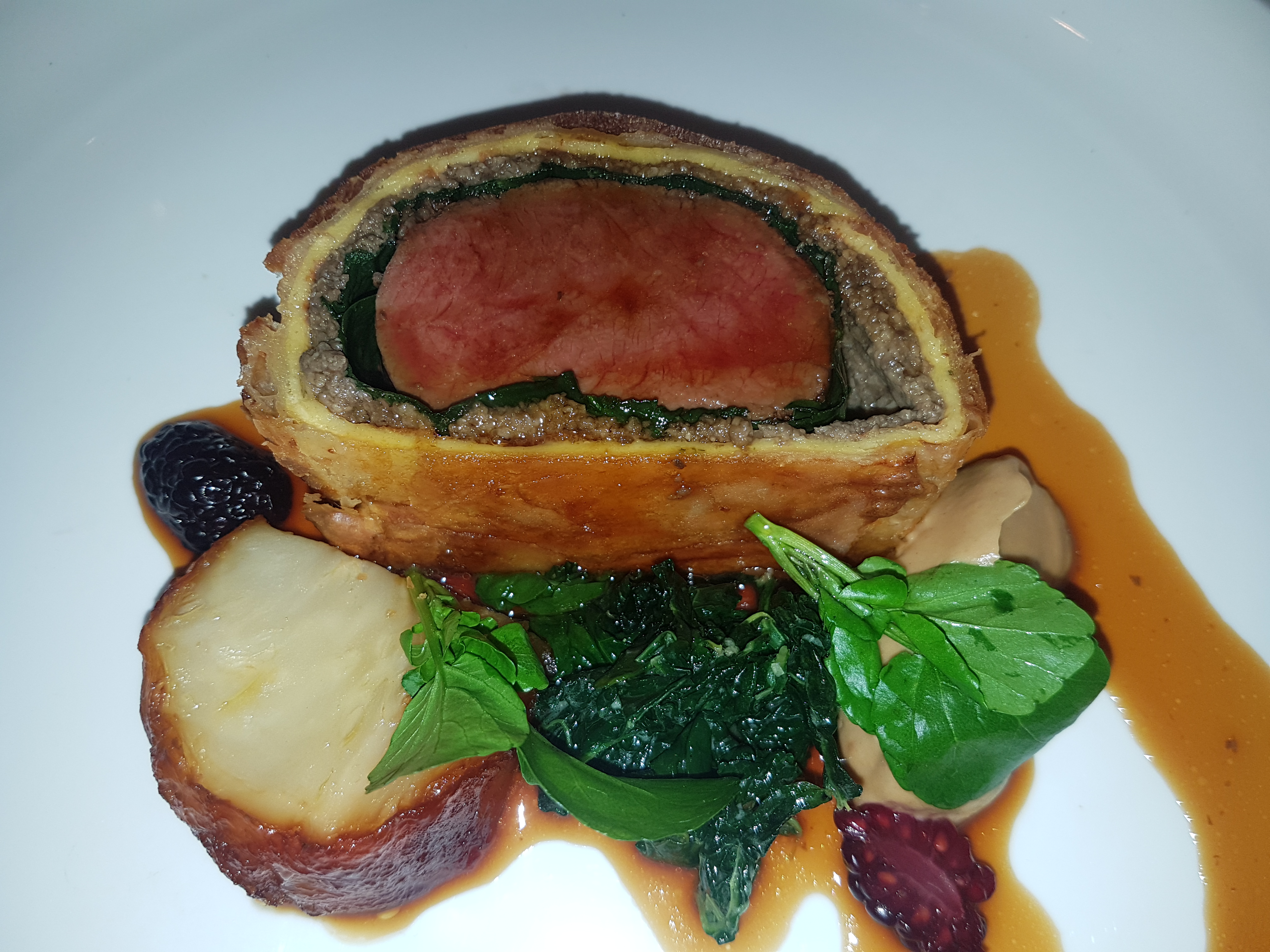 It was sublime evening, as showcased in my blog, and the food and service was beyond expectation. Every mouthful of the tasting menu was a delight, and it underlined why Morston Hall is one of only two Michelin starred restaurants in Norfolk. Galton's care and respectful use of the best of Norfolk produce – especially fish and game – results in a meal that firmly becomes a memory to look back on for years to come, as well as the new benchmark for restaurants everywhere.
---
Season – Wells-next-the-Sea
Situated right on the quay in Wells-next-the-Sea is Season, run by Jeremy and Rachael Parke – originally of Relish fame in Newton Flotman. South Norfolk's loss is definitely North Norfolk's gain, and Season is firmly on the map for those visiting this part of the world.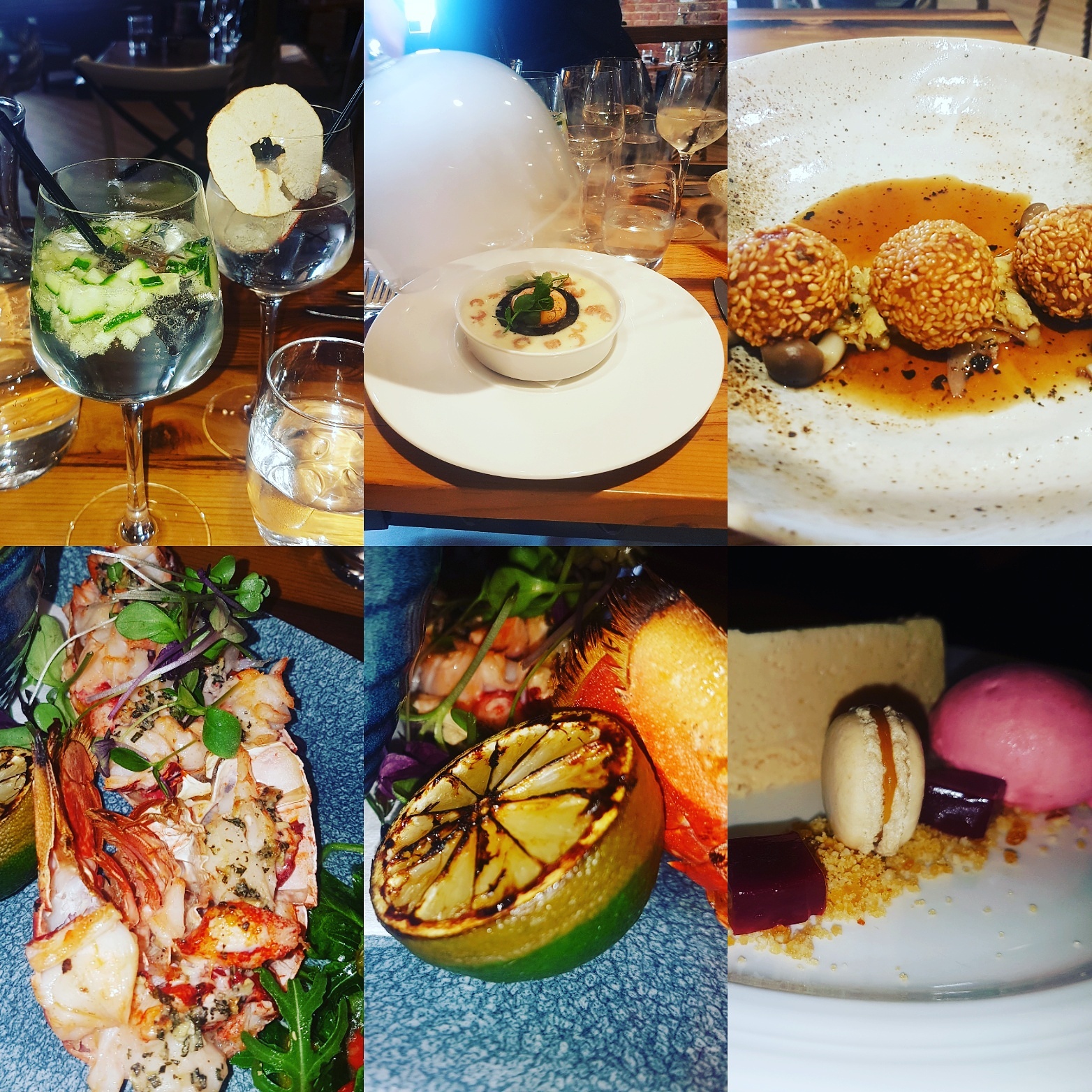 With the fishermen coming straight into the dock in front of the restaurant, the fish cooked in Season is as fresh as can be – literally from sea to shore to kitchen – and that is evident in the flavour of the food as well as the daily specials.
Like Morston, Season is not on my doorstep but it is more than worth the trip to the coast, and my mum and I were more than delighted with our lunch there last year. The Parkes passion for the Scottish Isles is evident through Jeremy's careful blend of Scottish flavour with local fish – as evidenced in dishes such seasonal Cullen Skink and the occasional splash of Islay whiskey. A perfect marriage indeed!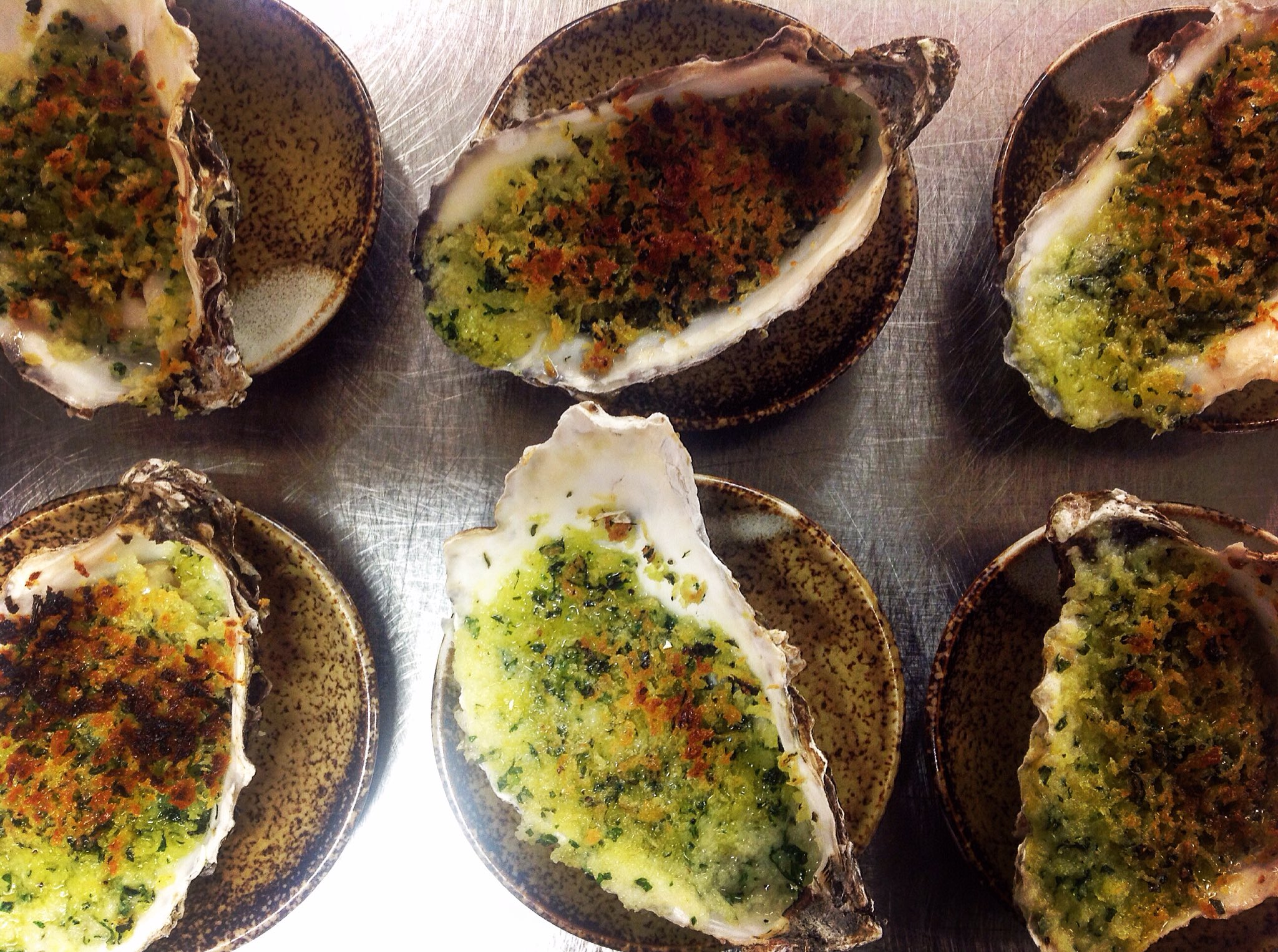 Fish aside, Season is rapidly establishing itself for its theatre and is, very possibly, the first restaurant in Norfolk to show live plating of desserts on special nights, such as New Year's Eve and Valentine's Day.
Next time you are in this part of the world, it is definitely worth a visit to Season!
---
The Swan – Loddon
The Swan at Loddon as to be my find of 2017! Well documented in my blogs from last year – one after my first visit, and the second after I stayed and had the full experience – the Mother's Day lunch at The Swan was a complete revelation. We all loved every mouthful – and the wine list! – and the mushroom consommé remains among the top three plates of food that I enjoyed last year.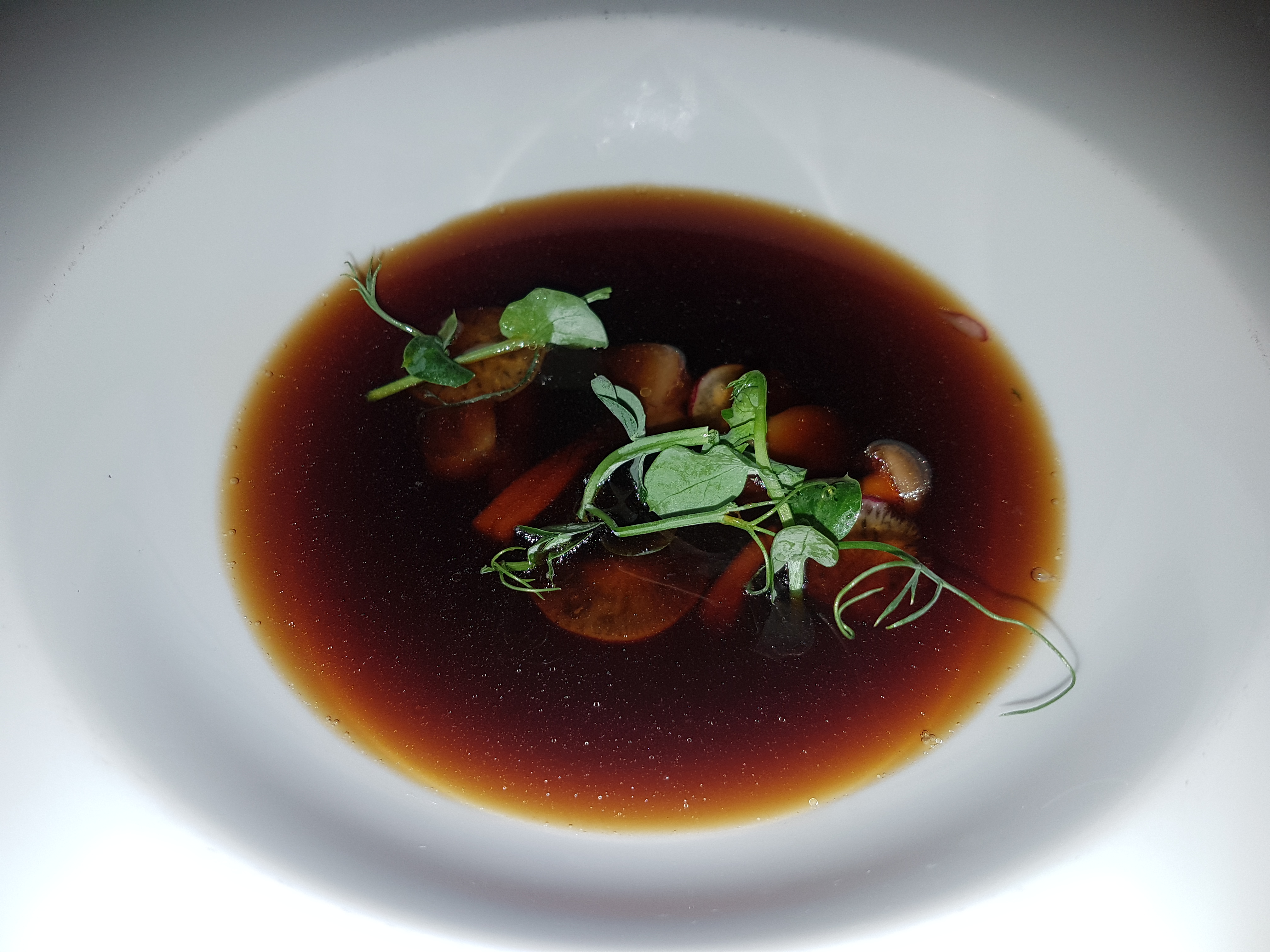 Like so many of the best chefs across Norfolk, The Swan Head Chef Jason Wright – with wife Kelly front of house – takes the finest seasonal and local ingredients to create his menu. In fact, all the restaurants on my list celebrate seasonal food, something that is so important to many. Last year, Jason turned a glut of peas into a rich, vibrant soup and later, the game season heavily influenced the menu and the all-important specials board.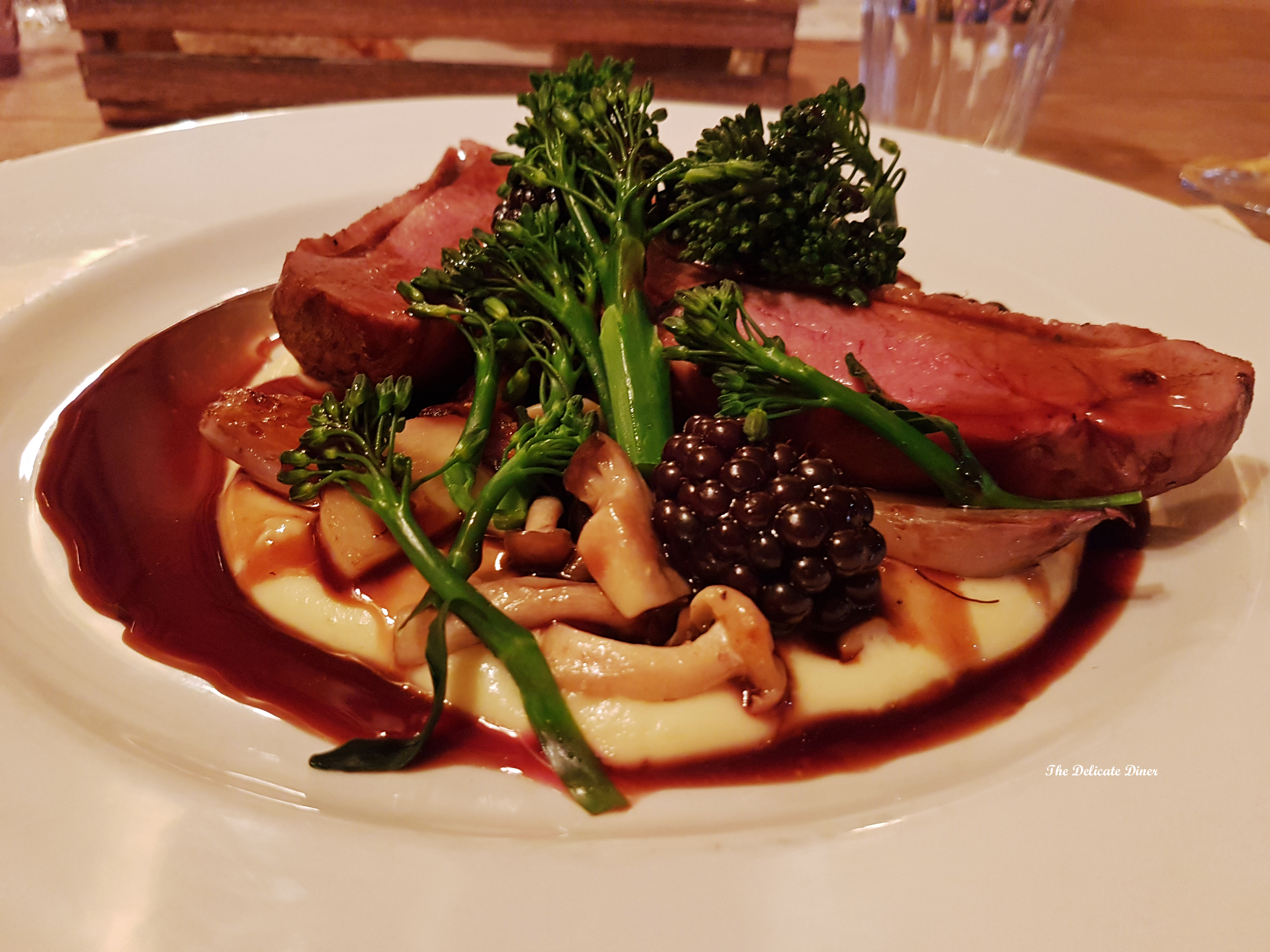 Another found in The Norfolk Cook Book, The Swan offers the perfect place for a relaxed catch up with friends, and also a brilliant Sunday lunch with the best Yorkshires and jugs of gravy, enough to keep everyone happy. And, if you get to stay, the breakfast offers exactly what you need. I know that I am certainly overdue a visit, and I thoroughly recommend that you book yourself a table soon.
---
The Wildebeest – Stoke Holy Cross
All that any foodie looks for in life is somewhere on their doorstep where they know they can pop out to, have a great meal, and then toddle home. For me, that honour falls to The Wildebeest, now under the auspices of Chef Patron Daniel Smith of The Ingham Swan fame.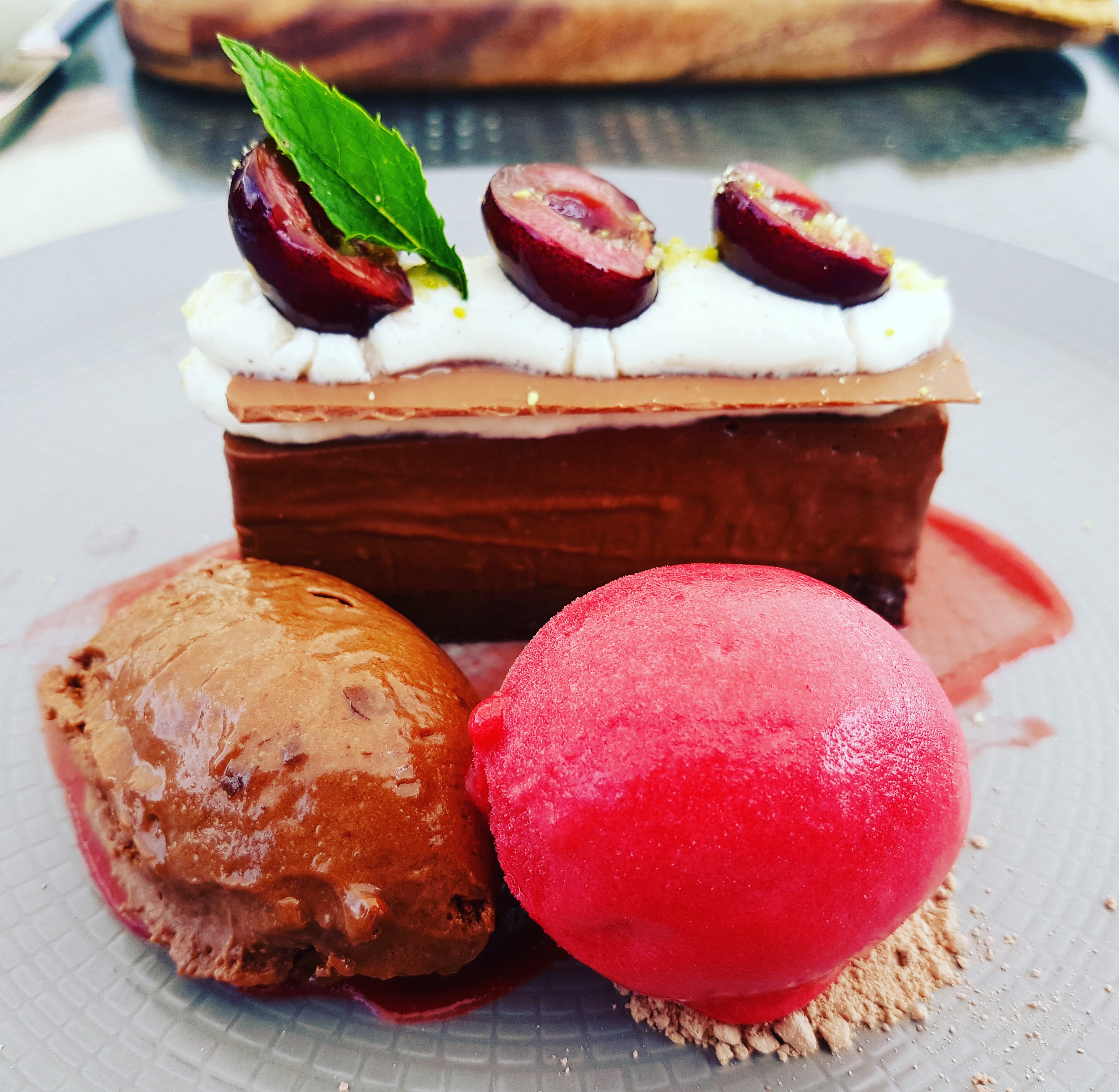 I have been going to The Wildebeest on and off for years, and have had many a happy birthday celebration here, as well as dating disasters and business lunches. While I have always enjoyed the food and ambience here, since the closure of Relish, The Wildebeest is definitely is my top spot in this part of Norfolk.
The Wildebeest has something for everyone, every budget, from a two-course menu de jour for lunch to a full tasting menu and wine flight – akin, of course, to Benedicts, Morston Hall and, newly in, Season. I think it is this variety that makes it so popular with locals – and they go back, time and time again.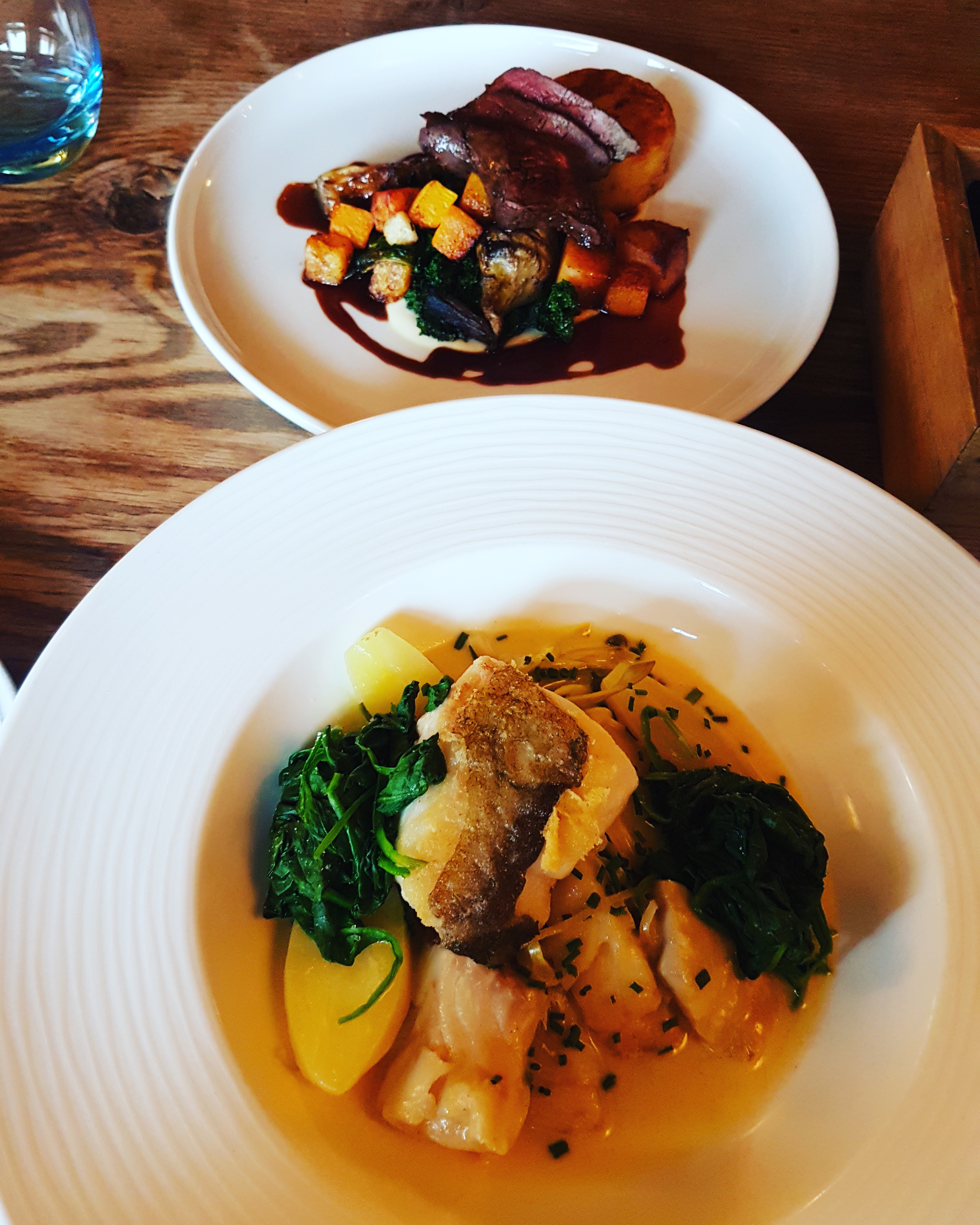 The food is always exceptional. They – and sister restaurants Warwick St Social and The Ingham Swan – are in partnership with The Tacons, meaning that they have a constant source of fresh produce that is both local and season, and hasn't travelled miles to reach the diners' table.
---
Weavers Wine Bar and Eating House – Diss
I love Weavers. Relaxed and friendly, with great food and fantastic service, this family-run restaurant has been open since 1987 and is still run by the same chef, William Bavin, with his wife, Katrina.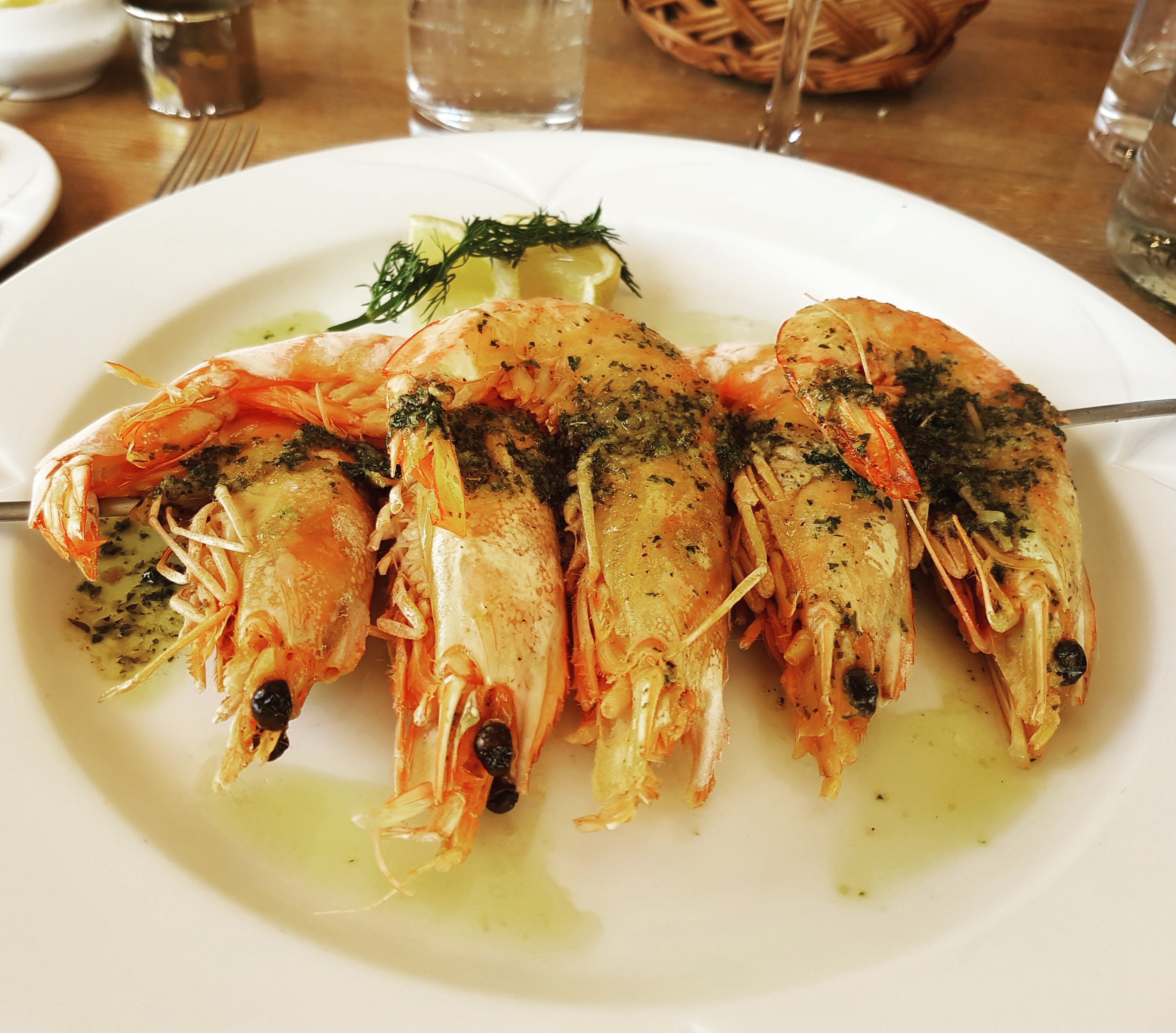 Weavers serves classical cooking with a modern twist – expect local pork but with satay sauce as one example (delicious, by the way), and the best tiramisu I have ever enjoyed; the individual jar it comes in is heavily laced with cocoa and has the addition of whole hazelnuts. My favourite go-to starter has been on the menu since Weavers began – they tried to remove it once, but there was an outcry! Sautéed chicken livers in Madeira and cream, served on buttered toast and plated up at the table from a cast iron pan. Another menu staple, and much loved, by everyone is their toffee-esque flavoured pavlova, filled with ice cream, a fondant, or some such unctuous delight. And don't forget the steak and kidney pudding!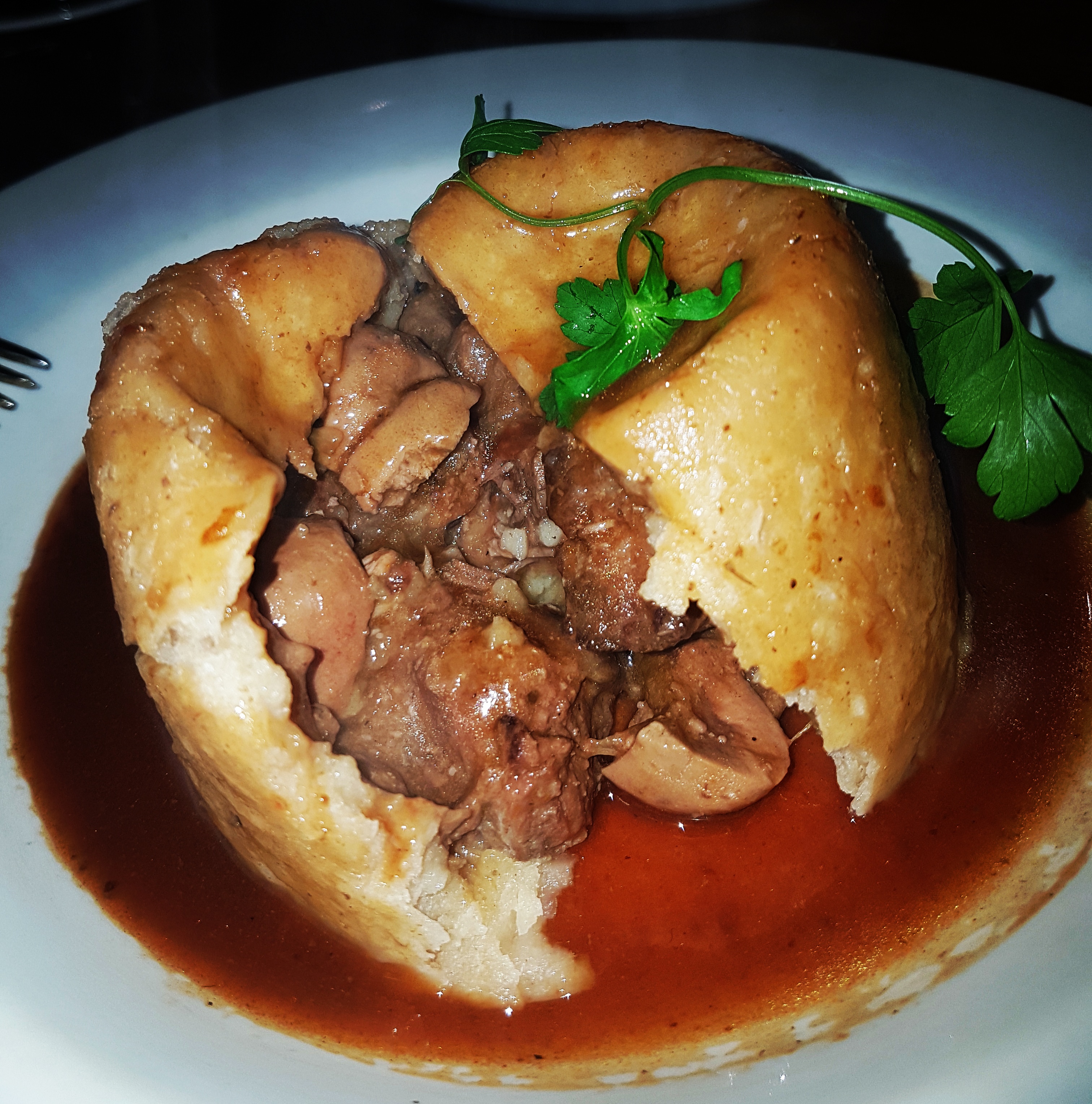 What makes Weavers so amazing, however, is their price. I have often asked how they do it – three lunch courses for £17.95 and three dinner courses for £24.95 – but they have enough experience to know what works. The wine list is varied, and local beers and gin are readily available. Quite simply, what's not to love? Weavers is the perfect place, especially for a lunch with friends.
---
It is worth mentioning that all of these places cater for any delicate diners with ease; just always be sure to mention when you book. I always confirm my allergies when I arrive, and also when I order. When it comes down to delicate dining, you have to take responsibility for your own food safety.
---
And away from home…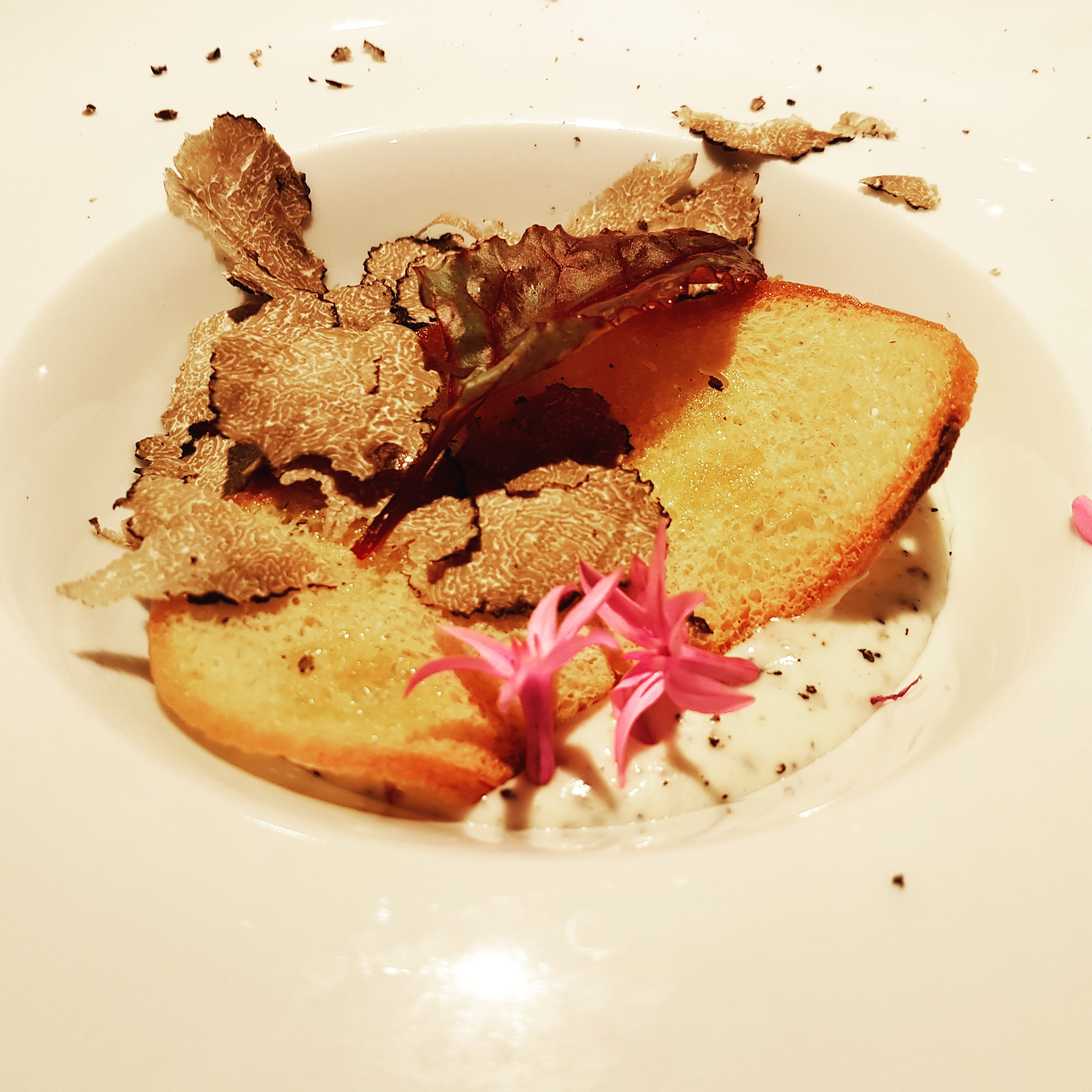 As for my top international restaurant experiences this year, I have two that stand out. Eat Out Osteria Gourmet at the Nun in Assisi, Italy, was superlative. The starter of pecorino and truffle was sublime, and one of my top three plates of the year. The rabbit that followed was also incredible. And then, there is La Petite Marmite in the suburbs outside Paris. An amazing taste experience – including 'hunt of the day', rather than 'catch', of deer in a green peppercorn sauce, and the most amazing cheeseboard I have ever seen in my life – my visit there will stay with me for some time.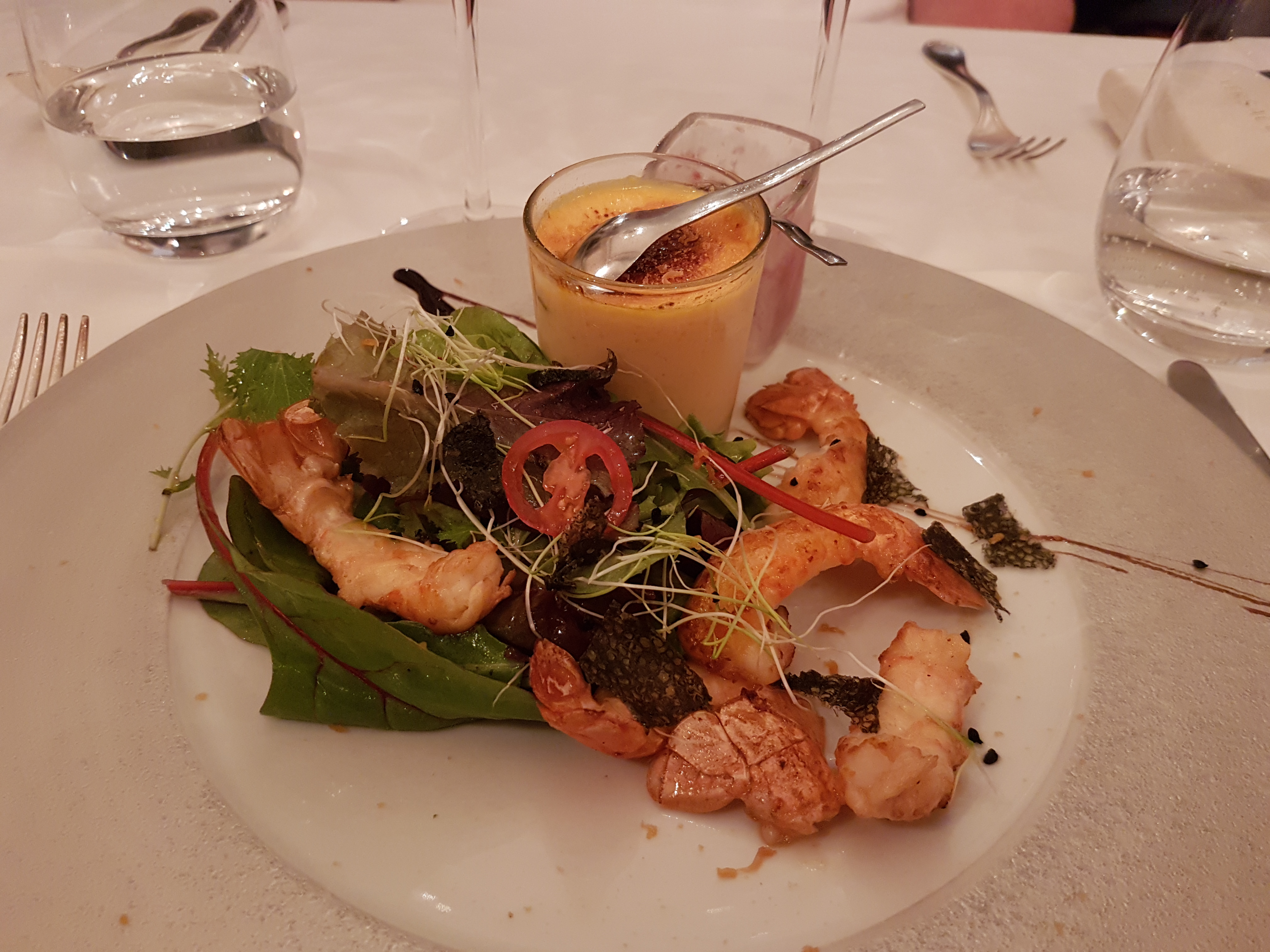 ---
However, as in all things, there is no place like home. And often, nothing quite like the food that I cook myself at home. However, there is so much to tempt us on our doorstep that I am more than content to continue exploring the very best that Norfolk has to offer. And not forgetting Suffolk, too; my meal at The Fox and Goose at Fressingfield last summer was amazing and again, I am itching to go back.
I hope that you enjoyed reading this as much as I enjoyed reliving the moments I spent there. I also hope that this has inspired you to get out, shake off any remaining January blues and enjoy the many pleasures that Norfolk has to offer. We truly are blessed to live in this part of the world, with so many fantastic producers and chefs around us. So what are you waiting for; book your spot for Sunday lunch or a mid-week meal now and, above all, enjoy!
Samantha xx
PS – as far as I am concerned, January rocks! A new diary, the time to bring plans together, to harness new energy as spring approaches and, perhaps most importantly for me, it is my birthday month! For all January babies, this month is never dull…