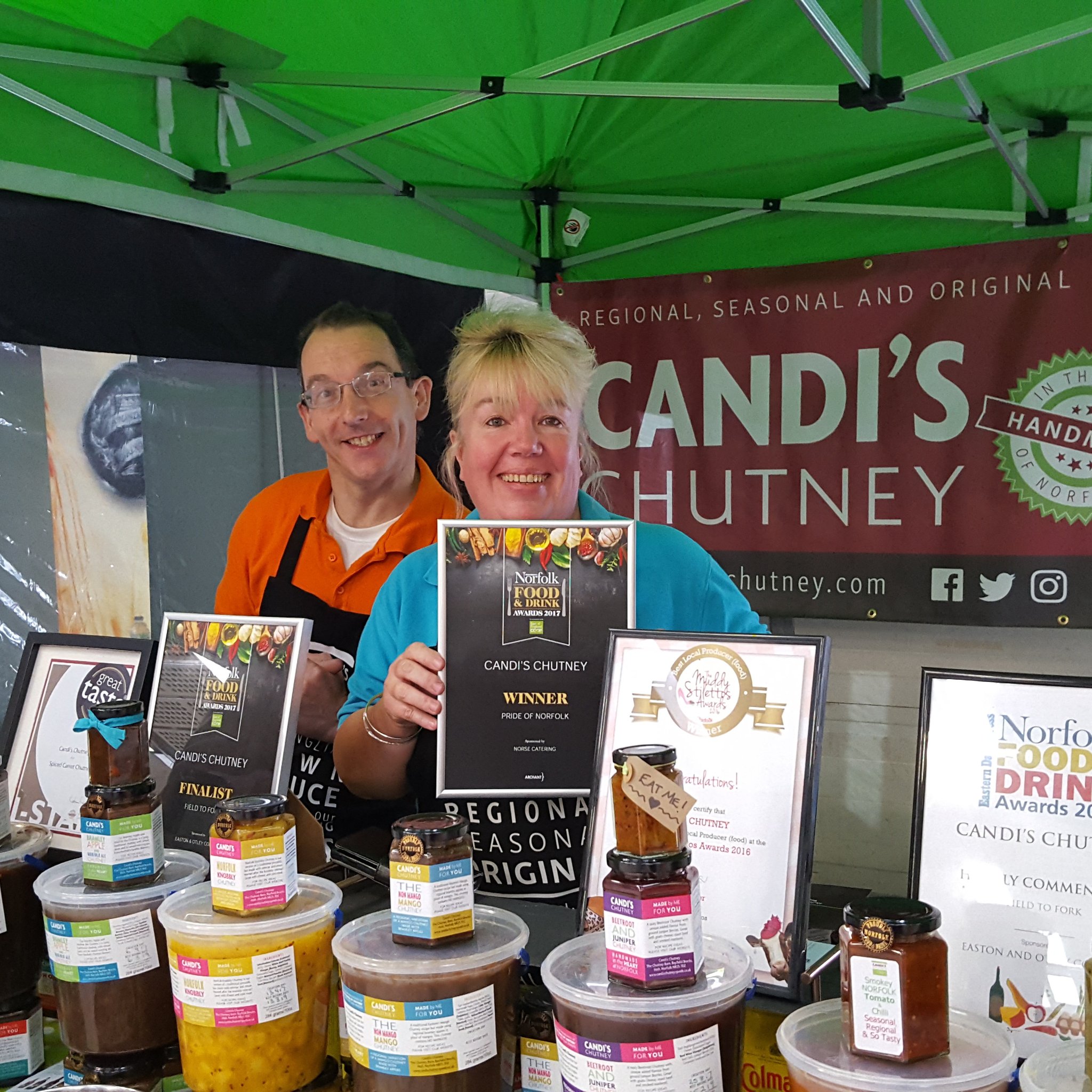 Celebrating a Wonderful Norfolk Foodie Year!
What a year it has been here in Norfolk! I never tire of celebrating the great produce that comes from this much-loved part of the world, and we are so lucky to have so many dedicated producers and chefs within it, who all help put Norfolk on the map. Indeed, a highlight for me this year has to be when a friend from another part of the UK referred to Norfolk as the 'food capital of the UK'. I can only agree.
So, as we come to the end of 2017, it is time for reflection on the 12 months passed and all the fabulous foodie moments within them. And where better to start than asking some of my favourite foodie people within Norfolk for their highlight of the year. Apologies that I couldn't include everyone; another time!
Candi's Chutney
Who doesn't love chutney – especially at this time of year – and Candi's Chutney in Holt continues to go from strength to strength. A professional chef for over 20 years, Candi Robertson has been making her award-winning chutneys as a business for several years now. Her range of chutneys – now eight in total – are firm favourites among many; I always have a jar of spiced carrot chutney on the go and feel bereft without it!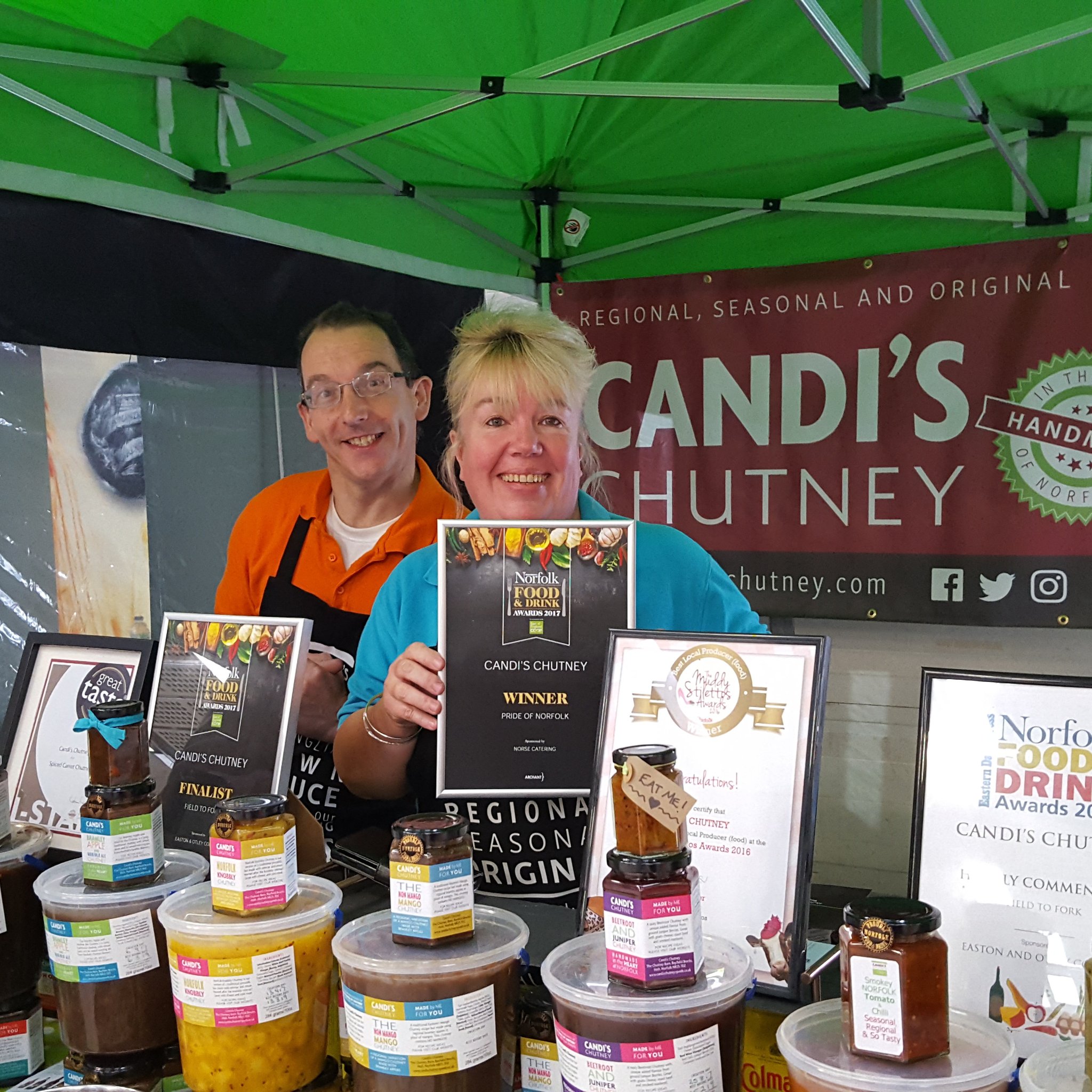 Speaking to Candi over Christmas, she told me: "It has been an amazing year, but the main highlight has to most definitely be winning the Pride of Norfolk Award in the Norfolk Food and Drink Awards.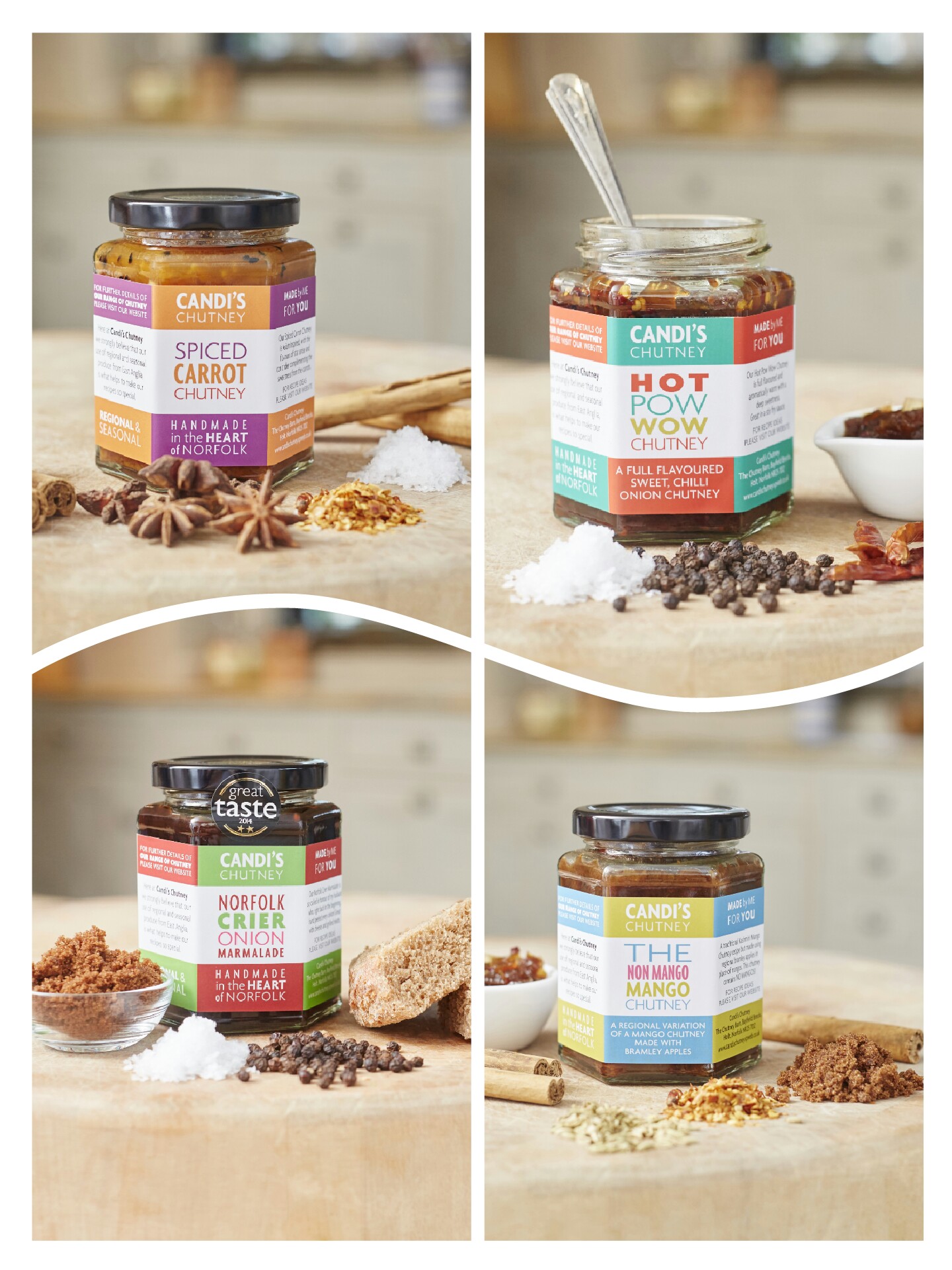 "As for the year ahead, I have a lot exciting plans! These include a new barn and new recipes as well as the same great original chutney flavours. It is all about spreading the love of chutney!"
Bray's Cottage Pork Pies
Another Holt specialist is Bray's Cottage Pork Pies. Founded by Sarah Pettegree 10 years ago, the business has grown from humble beginnings to the renowned company that it is today; indeed, the current edition of Country Living magazine has six pages dedicated Sarah and her pie-making.
Sarah tells me: "There are so many great memories of 2017, from some wonderful pie courses to crazy things such as one rugby-loving fan sending a driver from London to HQ at Holt so he could take our pies to his picnic at Twickenham the next day, to a printer friend sending us an exquisite, tiny, pig lino-cut. But I guess business-wise it has to be the success of our pie collaboration with The Fruit Pig Company and their sensational black pudding; they are such nice people and together we make a wonderful pie!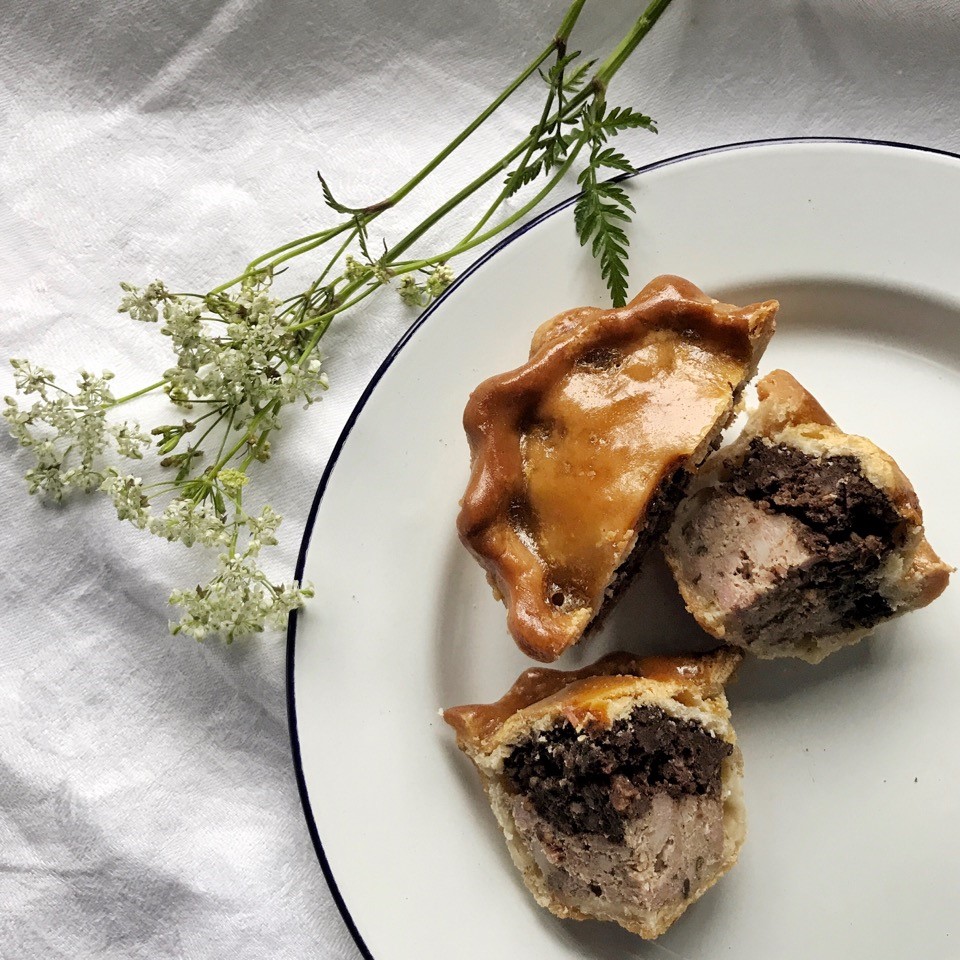 "In 2018, I am looking forward to a planned Thelma and Louise style road trip – hopefully with a less dramatic ending! – with the lovely Jane Steward of Eastgate Larder to visit lots of delis. And just more fun, friendships and fascinating customers. Plus lots and lots of pies!"
And in case you are wondering – my favourite is the onion marmalade!
Norfolk Gin
Ah, my favourite gin, the most botanical in the world in my humble opinion, and one that deserves the very best of the best when poured: a totally fresh, unopened bottle of tonic; lots of ice; a slice of cucumber; and a very generous measure of this Norfolk nectar. Even better when accompanied by Candi's Cuecumber Chutney with nibbles! Norfolk really is one big, happy foodie family.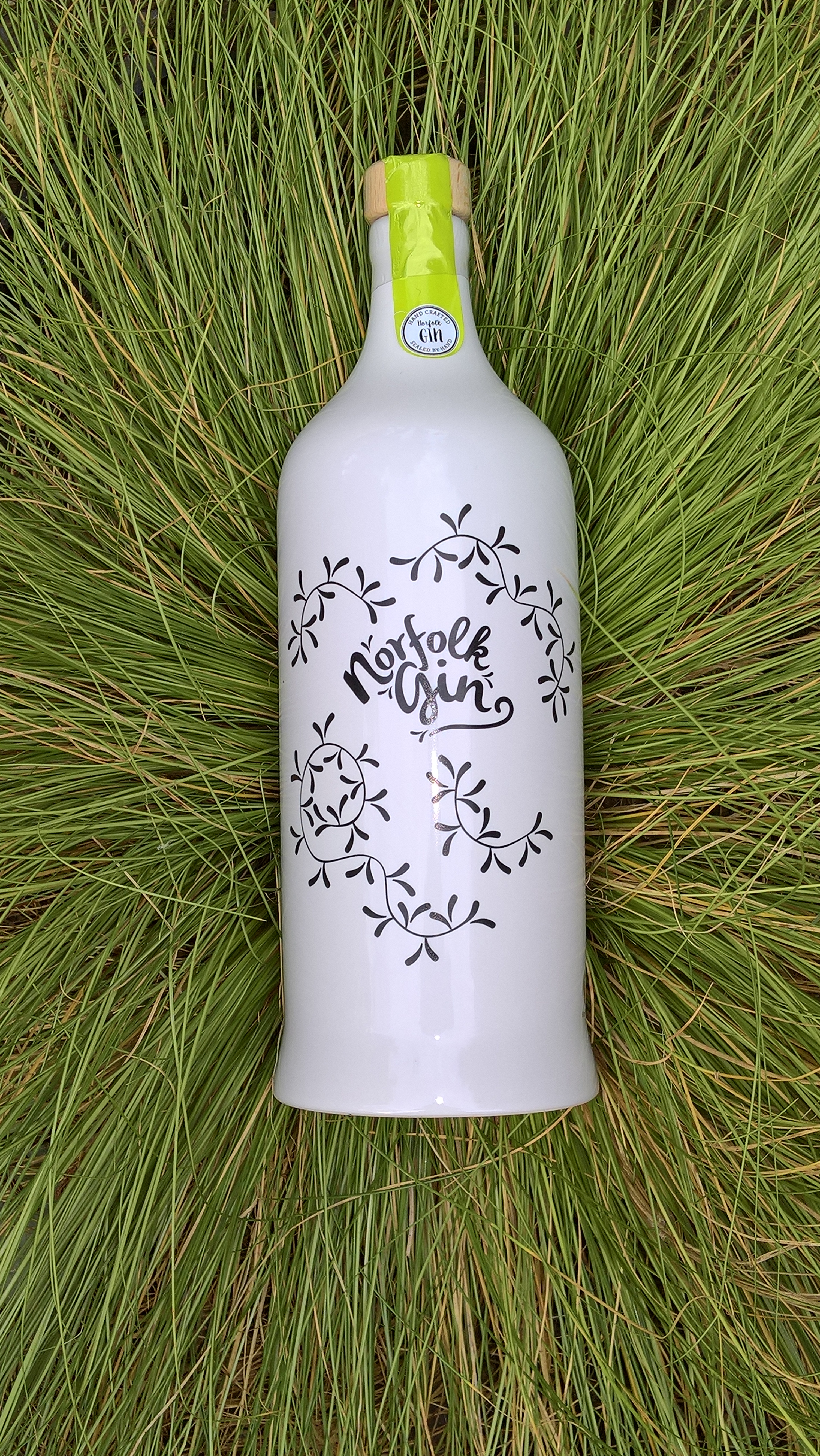 Founded by Jonathan Redding in 2014, Norfolk Gin made its way on to our shelves in summer 2015 – just in time for the gin rush that has hit the UK over the past two years. Speaking to Jonathan, he said that one highlight for 2017 is: "the introduction of a new handmade bottle from Wade of Stoke on Trent.
"Casting forward to 2018, the plan is to simply to keep on delighting people with Norfolk Gin."
The RedCat Partnership
It is rare for a food event to take place in Norfolk without the influence of The RedCat Partnership – more affectionally known through its dynamic leading lady, Sarah Daniels and home of No 8 Thorpe Road. With their brilliant courses on Food Safety, as well as Health and Safety, the role of this company of the Norfolk foodie scene is key. In addition, Sarah is part of Norfolk Food & Drink, and a founder of the brilliant Porkstock.
"2017 was a big year for me as I turned 50 and I seem to have celebrated throughout the year!" she smiles as I talk to her over the festive season. Indeed, my non-Norfolk highlight would have to be enjoying Peking Duck in Beijing – well, all the food I ate as my husband Richard and travelled from Russia to China by train. I did recreate it once we were back home in Norfolk in my fabulous Kamado, using a duck from Jamie Archer of Archer's Butchers.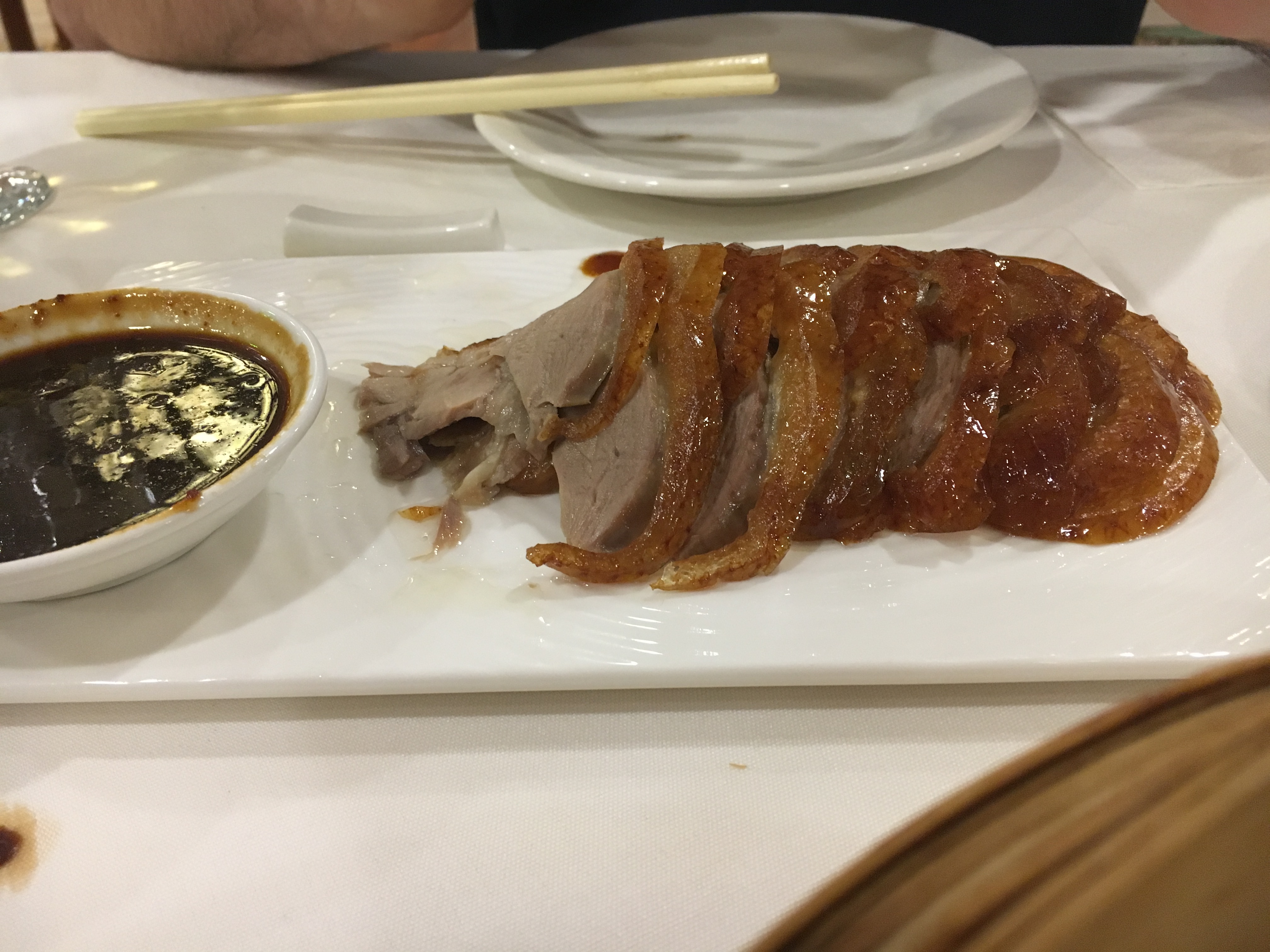 "We have some special activities planned for 2018, and as well as Porkstock a highlight will be the Norwich Food Festival on 17 June.
"We will also continue to support start-ups and artisan producers, as well as our established clients. We have new training methods; a more blended style for home/work study, and then attend at No8 for a bit of RedCat Magic.
"Above all, we will be using more and more local produce at No8, hosting more pop-ups and ensuring that our food is not beige!"
Pudd'Eng
Kate Lyons founded pudd'Eng in 2016, a company dedicated to the unique English puddings that are so loved by many. They have already won awards for their puddings and look set to go from strength to strength as they enter their second year of trading. My favourite has to be the chocolate and ale – and this was actually their first award-winning pud.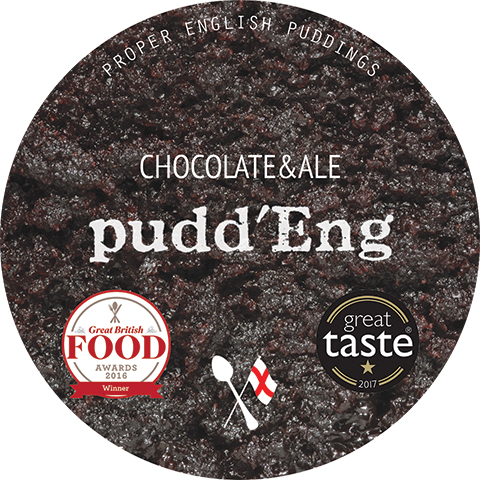 Kate tells me: "My highlight of 2017 was having my Christmas pudding get a great write up in the Independent list of 15 best Christmas puds.
"For 2018, I hope to ensure my Christmas pudding is stocked in many more outlets around Norfolk/Suffolk, and that pudd'Eng becomes widely recognised as Norfolk's – award-winning – pudding company!"
Flint Vineyard
Bang on the Norfolk/Suffolk border is Flint Vineyard in Earsham. Founded and run by Ben and Hannah Witchell with business partner and local farmer Adrian Hipwell, the wines from Flint have become my absolute favourites this year. They sold some to Adnams, who ran the Bacchus under their own label, and Flint sold out of their Bacchus and Pinot Blanc this year. I have a lot of time for this couple, and I firmly believe that great things will come from them in years to come. Indeed, I have a Bacchus to go with tonight's starter for my New Year's Eve menu, and next year will see the arrival of a red wine to their range, so Flint wines could accompany a while meal.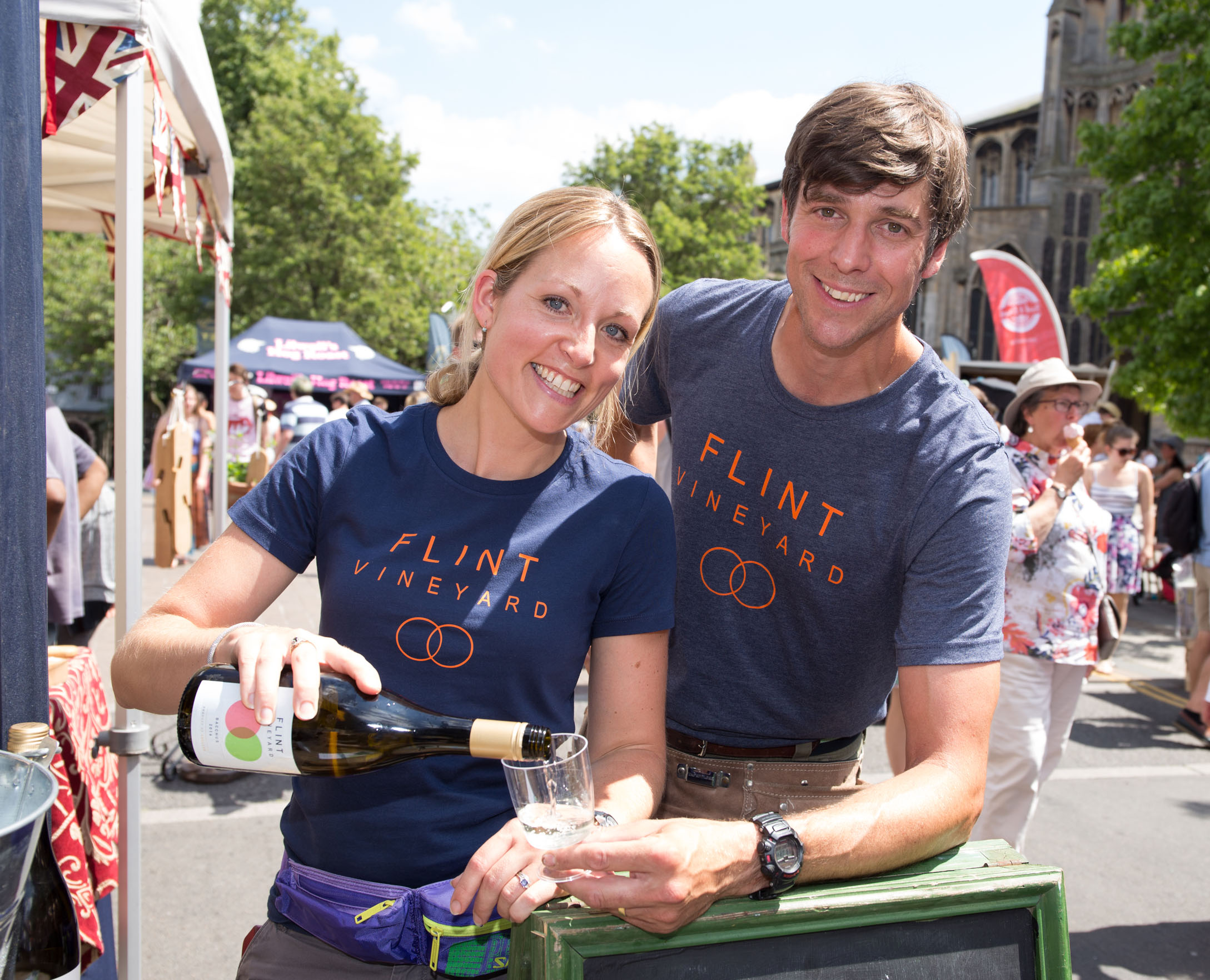 In fact, Flint is also one of my own highlights of the year; a very knowledgeable wine friend was over from Australia and he sampled their Bacchus. He was confident that it was one of the best Marlborough Sauvignon Blancs that he had tasted; his surprise when he realised it was from a winery just eight miles from my house is a moment that will stay with me forever!
I spoke to Hannah over the festive period and she had this to say: "Our highlight of 2017 would have to be winning a silver medal at the International Wine Challenge for our Pinot Blanc. To achieve a medal at international level with our first vintage was something was secretly hoped we could do, but when it actually happened it felt amazing. There were only three other English still wines to win a silver or gold medal.
"Looking ahead to 2018, we can't wait to release our second vintage. This year we have three new additions to our range including a rose, a red and a very exciting sparkling wine which we are keeping under wraps for now. Roll on April!"
Underpinning so many of these brilliant companies is Norfolk Food and Drink, and their flagship event will be held on Sunday 17 June at the Forum in Norwich. There, you will be able to sample offerings from many of those included here – as well as a great array of so many more.
Norfolk's foodie scene really is one to be celebrated! Happy New Year to all, and I look forward to sharing more with you in 2018 and beyond.
Samantha xx
* Lead photo: Yare Valley Oils, who opened their shop earlier in 2017.