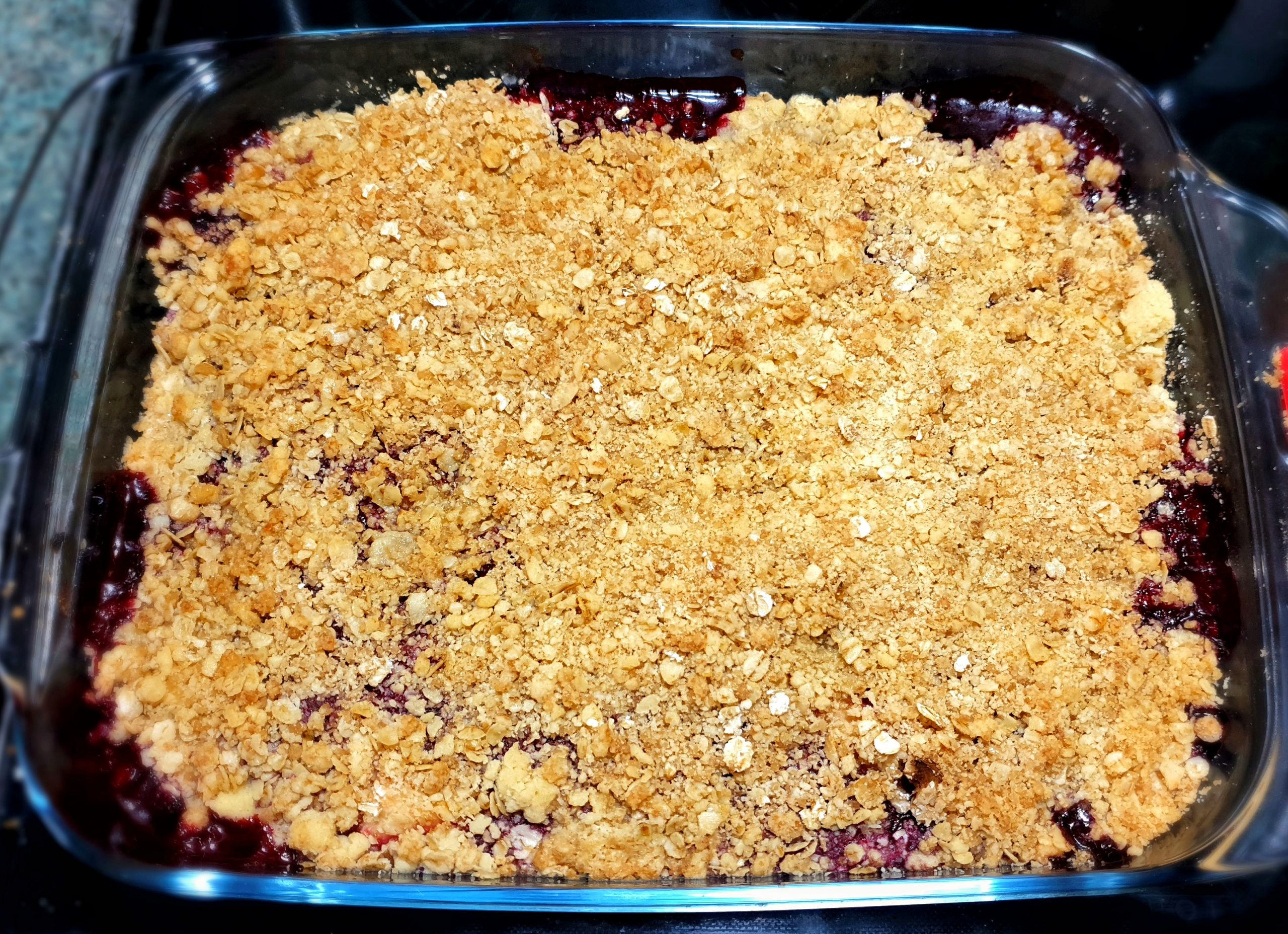 Apple & blackberry crumble
What better dish to enjoy at this time of year than apple and blackberry crumble, making the most of the fruit-laden trees and hedgerows at the moment. The addition of nuts and oats makes the topping extra special. This winning recipe will keep the chill from your bones as the nights begin to draw in.
INGREDIENTS
1kg blackberries, washed
2 larges / 3 medium Bramley apples, peeled & chopped
210g plain flour
150g butter
80g demerara sugar
40g light brown sugar
70g rolled oats
A handful of broken walnuts
Golden caster sugar to taste
A pinch of salt
Cream to serve
METHOD
Pre-heat the oven to 180 ̊ C / 355 ̊ F / gas mark 4.
Put the chopped apples in a saucepan with a dash of caster sugar and simmer in their own juices for 10 minutes until just beginning to cook.
Put the blackberries into an ovenproof dish – I used a pyrex dish but a Creuset dish would work as well. Sprinkle over a scant amount of caster sugar.
In a bowl, rub together the flour and butter with your hands until it resembles course breadcrumbs. Add the demerara and light brown sugar, the oats, and the pinch of salt and combine.
Scatter the pre-cooked apples over the top of the blackberries, and then add the broken walnuts. These add a lovely extra bite under the crumble.
Put the crumble topping on the fruit/walnut mixture, and spread evenly.
Bake in the oven for 20-25 minutes, until golden brown on top.
Serve with cream or, if preferred, custard or ice cream. Or all three!