Honey Harissa Lamb Shanks recipe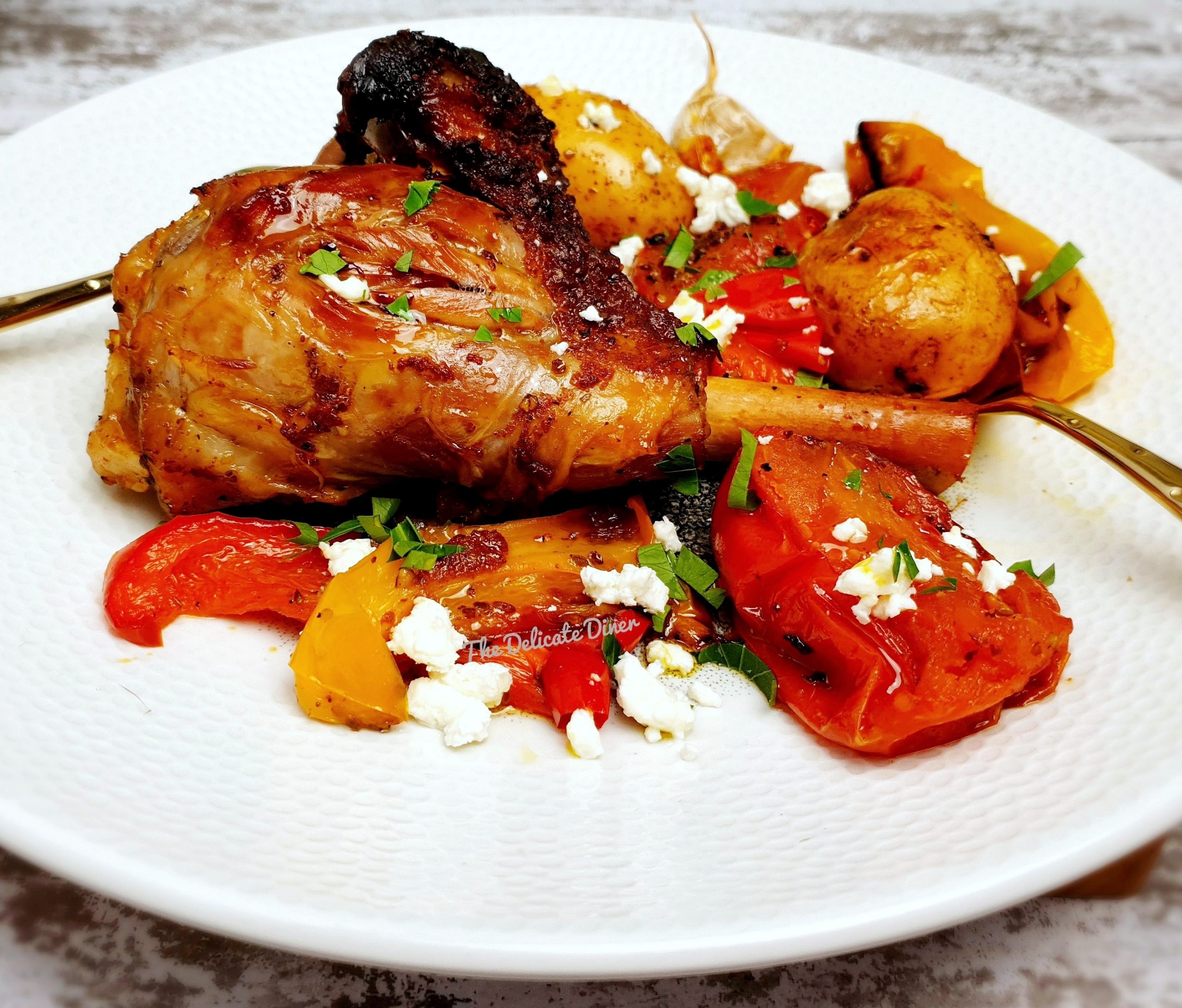 When Yare Valley Oils sent me their new honey harissa paste to try, I knew that I wanted to create something special with them. I decided to create a summer dish using lamb shanks, a cut you traditionally think of as a winter warmer, served with kleftiko-style vegetables. This honey harissa lamb shanks is a perfect one-pot dish – meaning you can enjoy drinks in the garden while the oven, or barbeque, does the hard work for you. The harissa itself is punchy and vibrant, although it is smooth enough that the heat doesn't linger, but you can add yoghurt on the side if you wish – I always think that lamb and yoghurt go well together.
INGREDIENTS Serves 4
4 lamb shanks
1 jar Yare Valley honey harissa paste
750g large waxy potatoes, cut into wedges
3 large tomatoes, cut into quarters
1 yellow pepper, sliced
1 red pepper, sliced
1 garlic bulb, cut into half horizontally
Dried oregano
2 tbsp Barefoot Beeman honey for drizzling
2 tbsp Yare Valley rapeseed oil
Black pepper & sea salt
1 lemon
Feta cheese for dressing
First, marinade the lamb shanks. I used 2 – 2½ tsp of honey harissa to cover each lamb shank, then added an extra drizzle of honey, a squeeze of lemon juice, a sprinkle of dried oregano, and a pinch of salt. Leave for two hours. If you like it hot, you can always add more harissa!
Pre-heat the oven to 180˚C / 355˚F / gas mark 4.
When ready, put the potatoes, peppers, tomato and garlic into the bottom of a large roasting tin, season well with the salt and pepper, add some dried oregano, the rapeseed oil, and mix well. Place the marinaded lamb shanks on top, including any liquid from the honey/harissa mix. Add 500ml water, cover with foil – sealing the edges well – and put into the oven.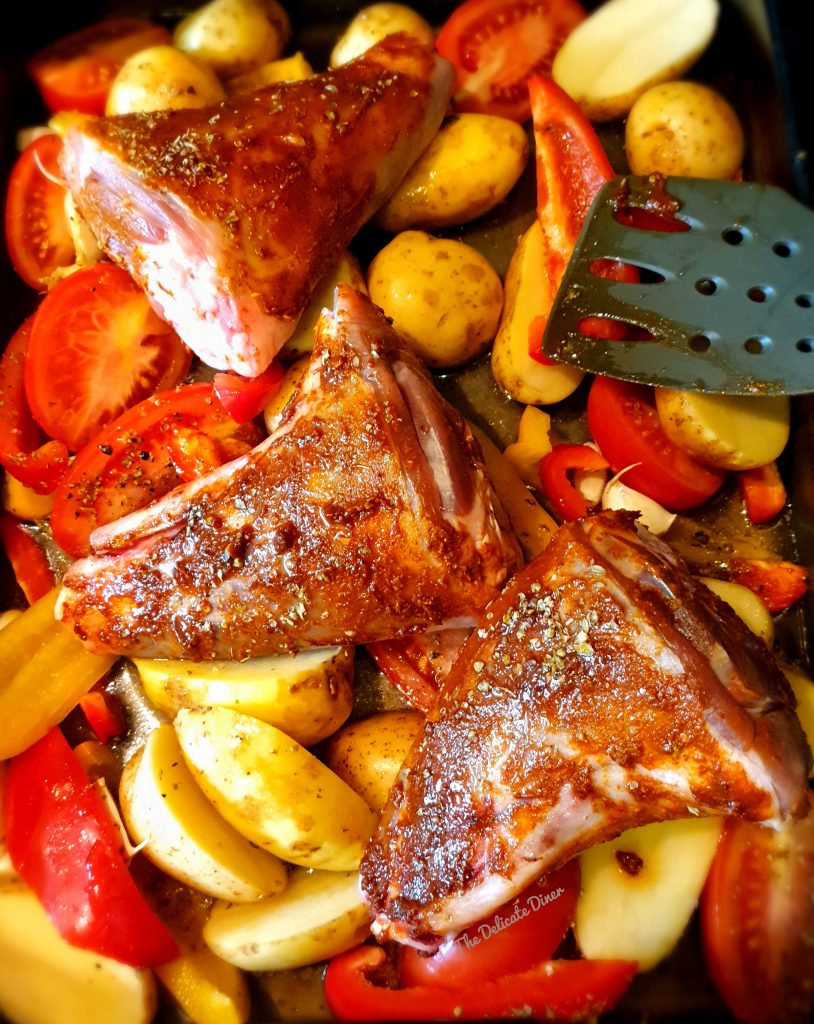 Cook in the oven for 2½ hours until done, checking halfway through to see whether any more liquid needs to be added. Remove the foil and return to the oven to add colour to the lamb.  You want the lamb shanks to be falling apart and tender.
To serve, place the vegetables on a plate, add the lamb shanks, an extra squeeze of lemon juice and some freshly crumbled feta and chopped parsley. Pour a glass of wine and enjoy!
You can find more recipes from The Delicate Diner here.