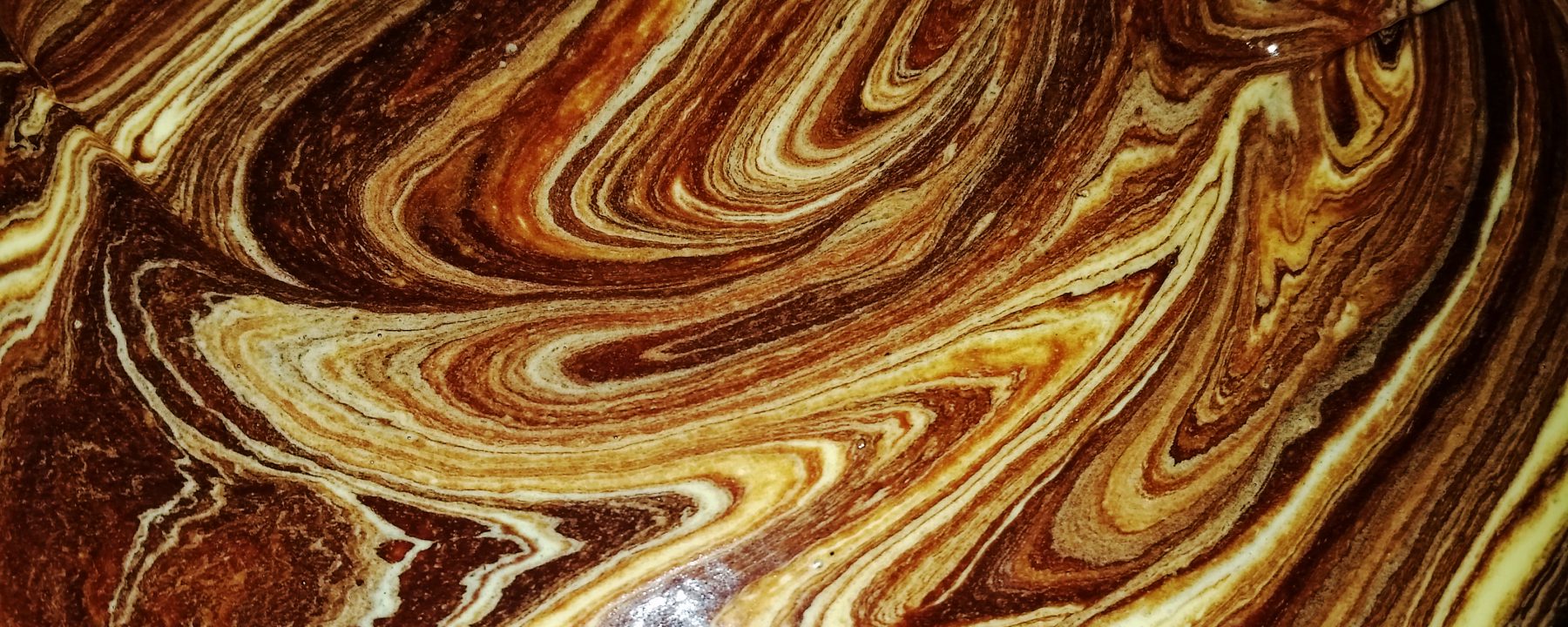 Sirocco, Sabrina Ghayour: Chocolate, cardamom & espresso
I have various chefs that are my 'go to' whenever I need inspiration or I want to try something new. James Martin, Galton Blackiston and Jamie Oliver are three such chefs – their recipes work, in my opinion, and the finished product always resembles what you set out to achieve.
I do, however, also like to try new things and Sabrina Ghayour's first book, Persiana, ticked a lot of boxes for me. For a start, with all the travelling that I have done through the Middle East, I love the flavours out there – cumin, coriander, cardamom are all staples although, if pushed, cumin has to be my favourite spice; it's so versatile.
I have cooked regularly from Persiana – especially the slow-cooked lamb dishes, the tantalising and delicious sumac prawns, and then the host of vegetable side dishes from turmeric potatoes to honeyed carrots with feta cheese.
This week sees the launch of Sabrina's new book, Sirocco – Fabulous Flavours from the East, and I cannot wait to have it in my grubby little hands. I usually have a set criteria when buying cookbooks – when I flick through, there has to be at least five dishes that jump out at me and demand to be made, and there has to be enough that I have not already found elsewhere. Somehow, I know that Sirocco will fit that bill!
The Guardian newspaper ran a special preview of Sabrina's latest recipes from Sirocco in mid-April, and I eagerly downloaded them so that I could attempt to recreate the latest Middle Eastern inspired delight in my own kitchen. Of the recipes, there was one that just screamed out to be made – and made as soon as possible! Dark chocolate, cardamom and espresso mousse cake. With my love of all those flavours, this was one that would be perfect for the bank holiday weekend – it may be grey outside today but the aromas in the kitchen, and the delicious tastes in the mouth, would bring the warmth of the Middle East straight to Norfolk!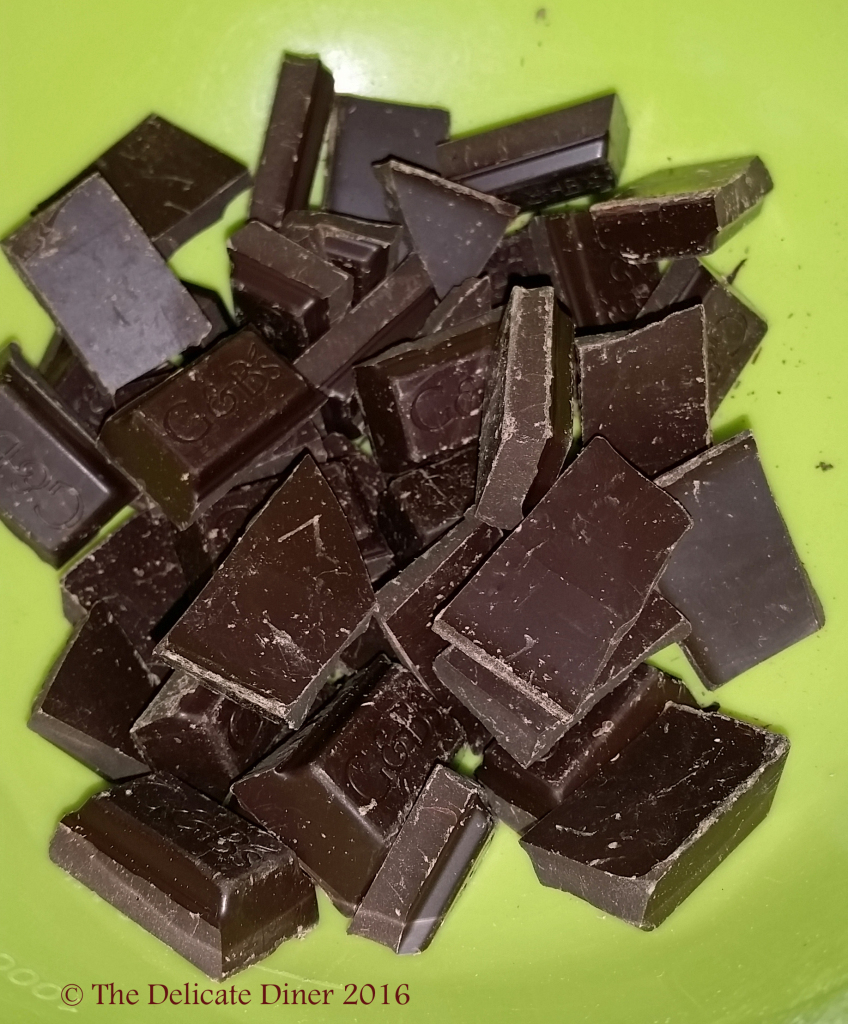 The first thing to do was melt the chocolate, delicious and dark liquid pools of molten heaven, and once this was done, add olive oil – well, rapeseed in my case; with so much local rapeseed oil around us, I prefer to use that for my everyday cooking.
Meanwhile, while the chocolate mixture was cooling, it was time to grind up the seeds from eight cardamom pods.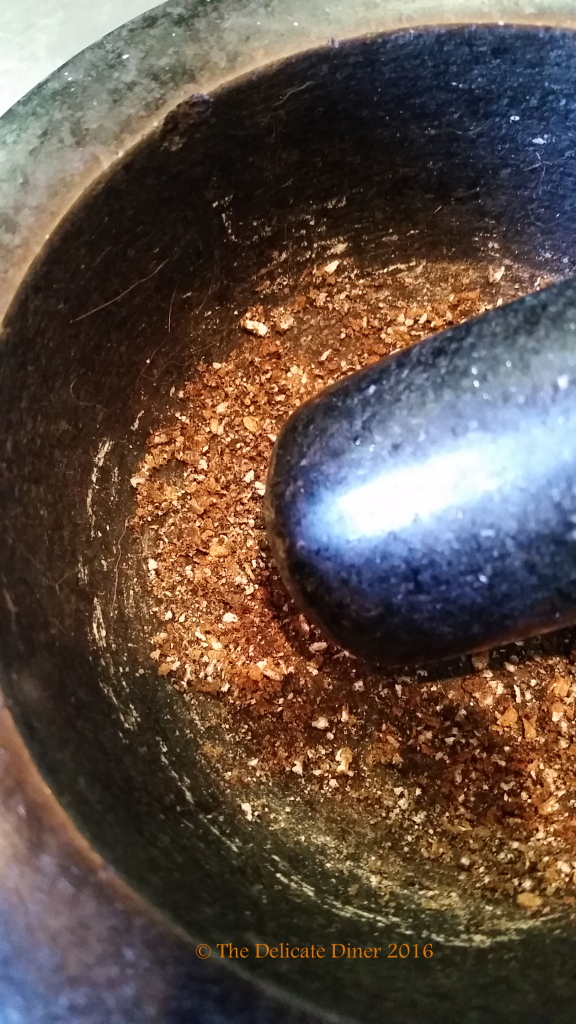 The smell coming from my mortar bowl was amazing – fresh, intense, putting a tang in the air with the scent of this healing spice. Once ground, I prepared my espresso – three strong shots – and added both to the chocolate/oil mixture.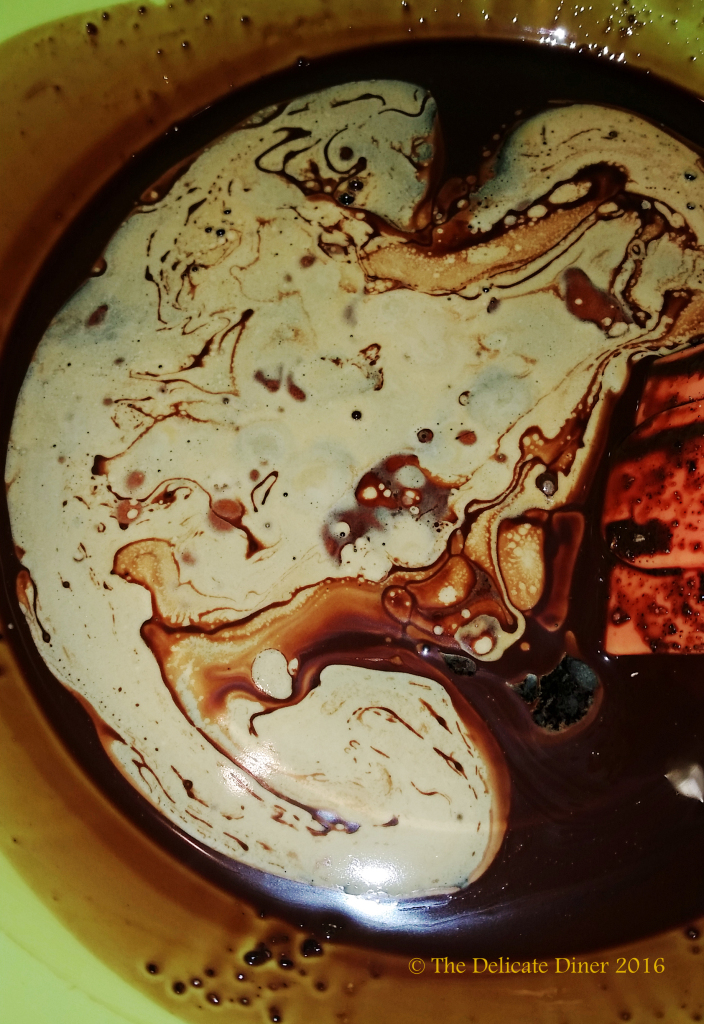 The swirls of the chocolate/espresso mixture were impressive and once I'd added the egg yolk/sugar mixture, they were even more impressive.
Once all combined, the whisked egg whites were added and the light cake mixture put into an oven for 15 minutes – just enough time to do the washing up, put everything away, and make a cup of peppermint tea.
The results – Sabrina herself says that this cake is 'gooey' and as a mousse cake, it really should be just that.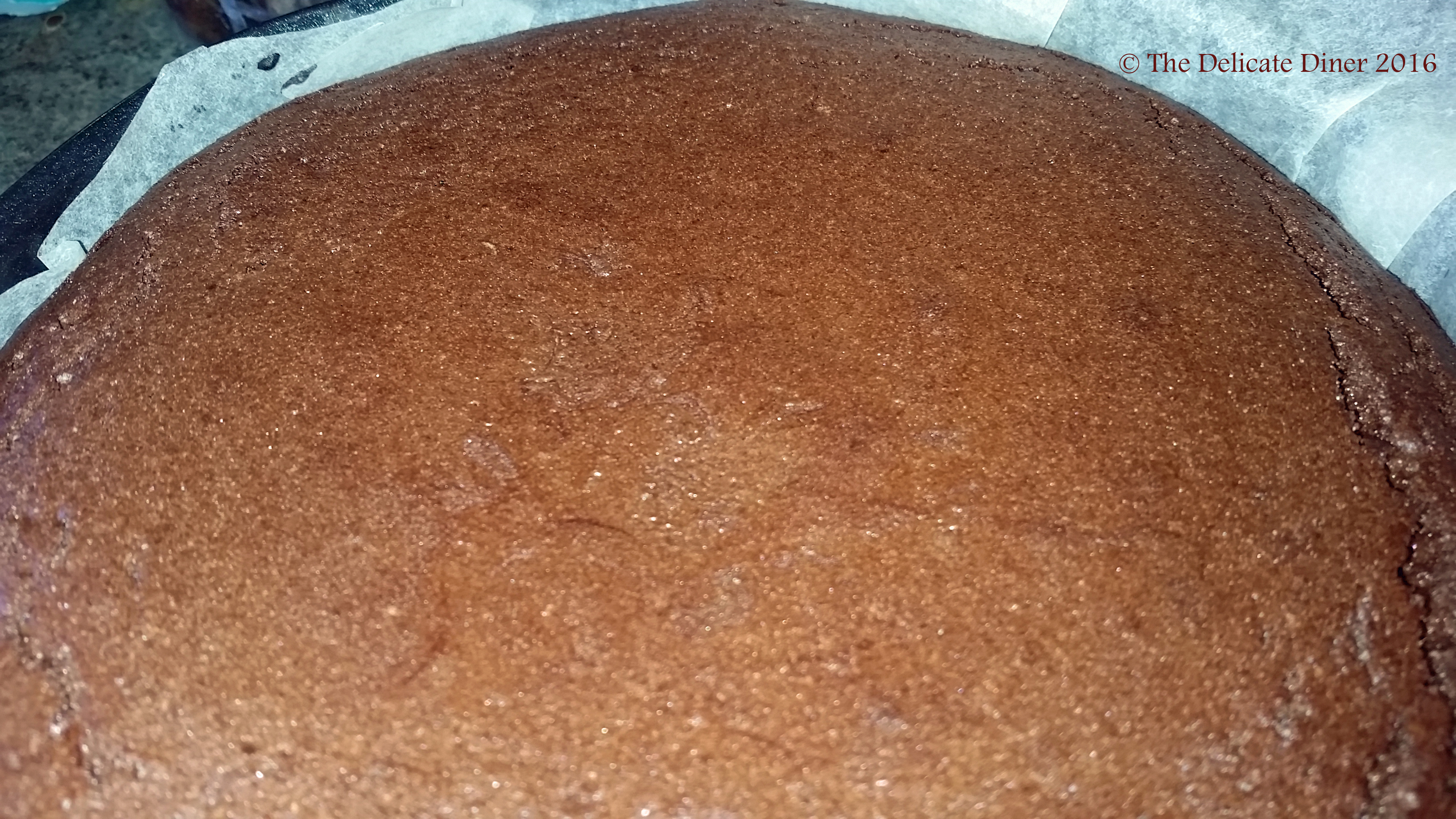 We had a slice last night – badly sliced and decadent in the extreme, and it was light, flavoursome, aromatic, balanced, indulgent and wickedly delicious, all in one mouthful. Further into the centre of the cake, the mousse-like texture is even more evident, and it just melts in the mouth. All in all, this is a wonderful cake and one that I think will be made again and again and again!
I did wonder if a slice late in the evening, before going to bed, was a good idea, but I slept well.
The rest of this cake is in the fridge, waiting for me to enjoy another slice later. I may even be able to photograph it properly this time! And once again, Sabrina has created a recipe that turns out just as you would expect – none of the dismayed staring into a pot and wondering just what happened. For above all, Persiana and, no doubt, Sirocco, is full of real food made by a real foodie for foodies.
Meanwhile, I have just had notification that my copy of Sirocco is on its way to me – and I just know that there will be many more taste sensations to enjoy from this new volume.
Have a good Bank Holiday Monday all – happy cooking.
Samantha xx