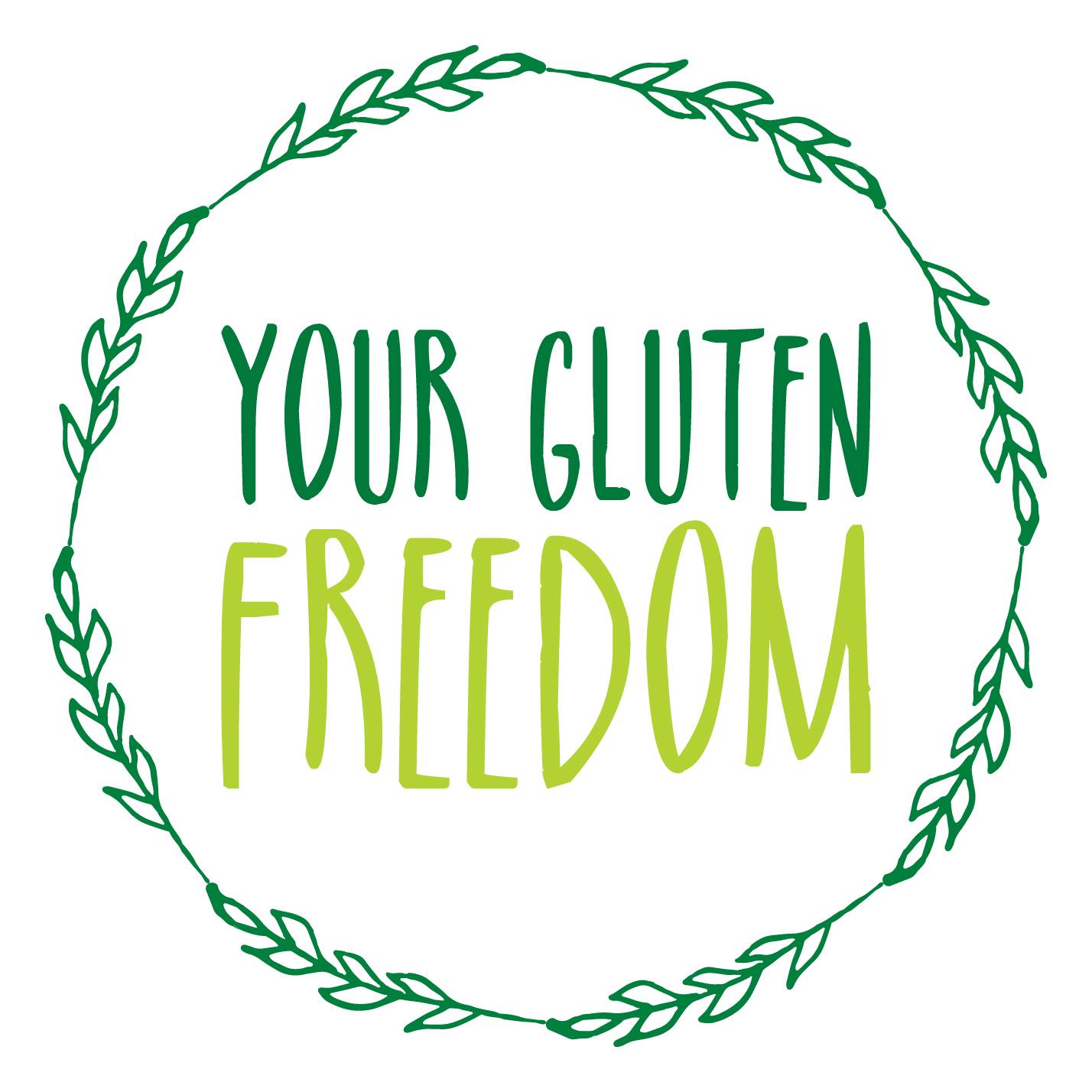 Your Gluten Freedom Expo – 8 May 2016
This time next week, the second Your Gluten Freedom Expo will be taking place at The Forum in Norwich. The Expo will bring together a whole range of gluten-free – and often dairy-free, low sugar and vegan, too – offerings under the same roof. With cooking demos and educational talks taking place throughout the day, this Expo really is worth a visit.
The Expo starts at 10am and runs through until 4pm on Sunday 8 May at The Forum, Norwich. Put this in your diary now, if you haven't already!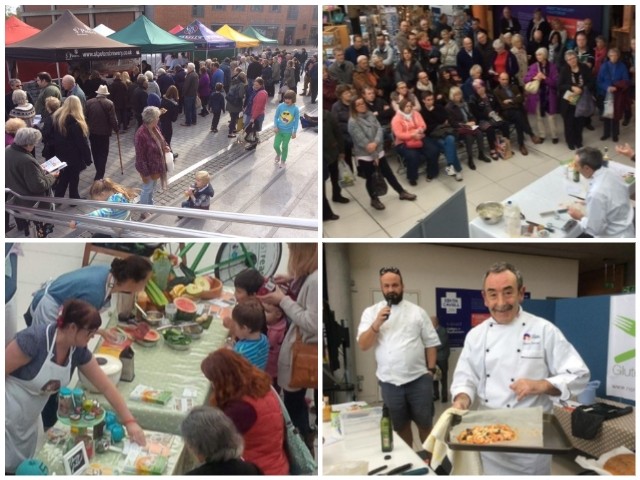 The Expo was primarily created to raise awareness of the vast number of people that are gluten-free across the region. At the time, Sara Matthews, founder of Your Gluten Freedom, told me: "The aim of the Expo was to showcase the very best that we have here in Norfolk in terms of 'free from' foods. I also really wanted trade people to come along and see that there is a huge need for gluten-free options to be available in pubs and restaurants across the county and beyond. We have some wonderful 'free from' industries across East Anglia and to be able to showcase them all together, in an educational environment, was an amazing thing."
Following such success, this May Expo is planned for the day before Coeliac Awareness Week begins here in the UK – and education still remains vitally important, as I myself experienced just a few days ago when dining out in Norfolk. As such, there are many people on hand at the Expo to help businesses as well as those newly diagnosed with Coeliac disease/gluten intolerance.
Part of the fun of the day has to be the cooking demos from Steve Thorpe, Debut Restaurant in Norwich, and Charlie Hodson from The Great Hospital in Bishopgate, as well as all round food champion. Steve and Charlie make a great double act and their demo is not to be missed!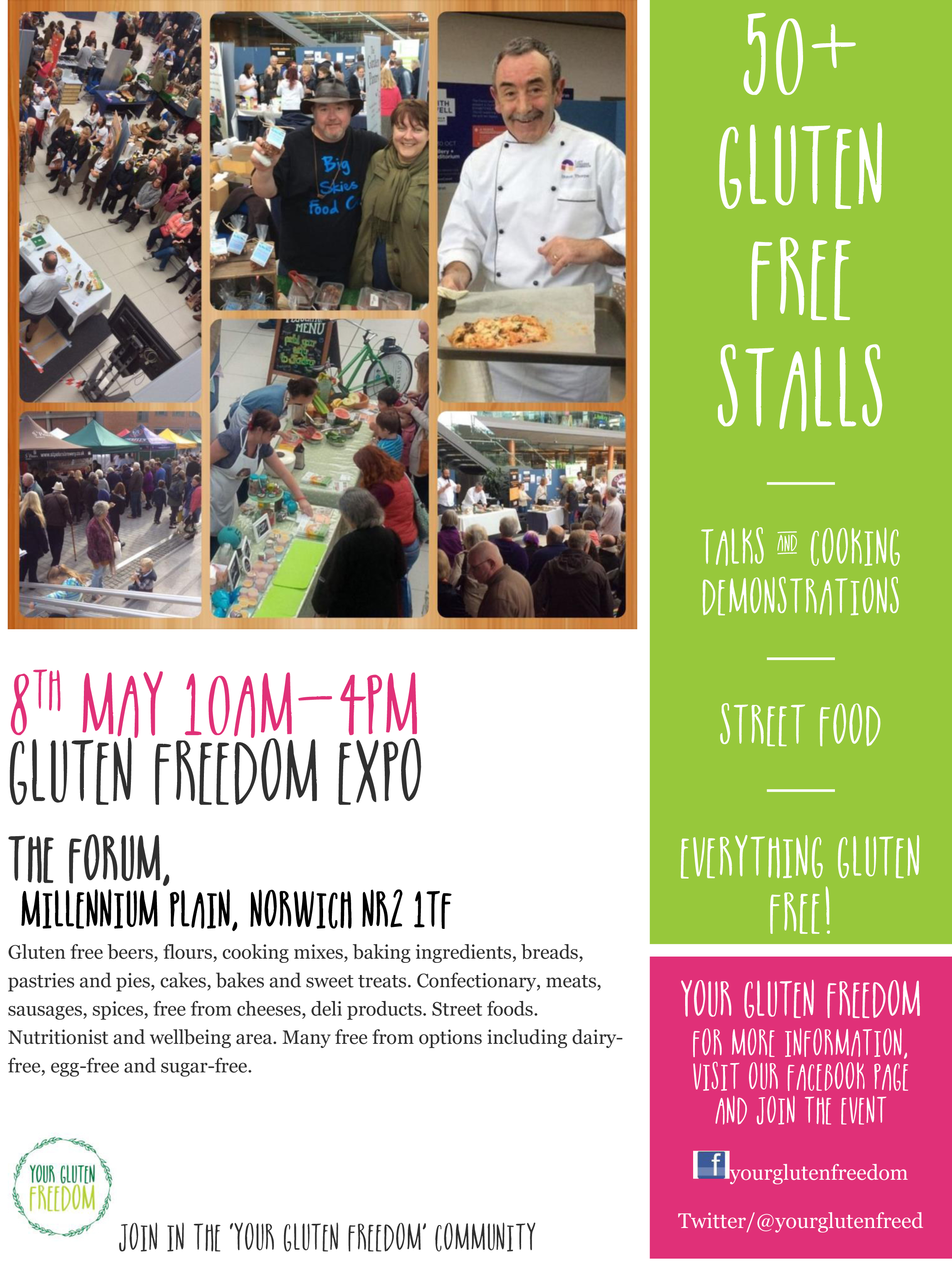 Another member of the Your Gluten Freedom team is Andrea Carroll Langan from health embrace. She will be hosting a talk on Gluten Free Eating for Energy, and a limited number of free tickets are still available. This interactive nutrition focused talk will provide simple and effective tools for avoiding the effects of the dreaded blood sugar roller-coaster.
International nutritionist and superfood chef Juliette Bryant will also be holding a talk on her top ten tips for health and wellbeing, helping you thrive on a gluten-free vegan diet. Again, there are limited free tickets available for this talk, too.
Throughout the day, the stage will see talks and demos including Steve and Charlie, as mentioned above, as well as Thirst Consultants and many more besides.
If you just want to shop, then the Expo also provides many opportunities to do so! From fresh cakes and breads to store cupboard favourites, fresh hot food to be enjoyed there and then to bottle of gluten-free beers to take home, and sweet treats to teas and organic remedies, there really is something for everyone. There is even a special talk, just for children around Cecilia the gluten-free duck, sponsored by Your Gluten Freedom as part of the Break Charity Grand Norwich Duck Race.
As if all that was not enough to tempt you, the second Your Gluten Freedom magazine will be available to take away on the day. This free magazine offers recipes from Sara herself as well as Henrietta Inman from Clean Cakes and Galton Blackiston from the Michelin Starred Morston Hall among others. There are also reviews, courtesy of yours truly, and much more besides.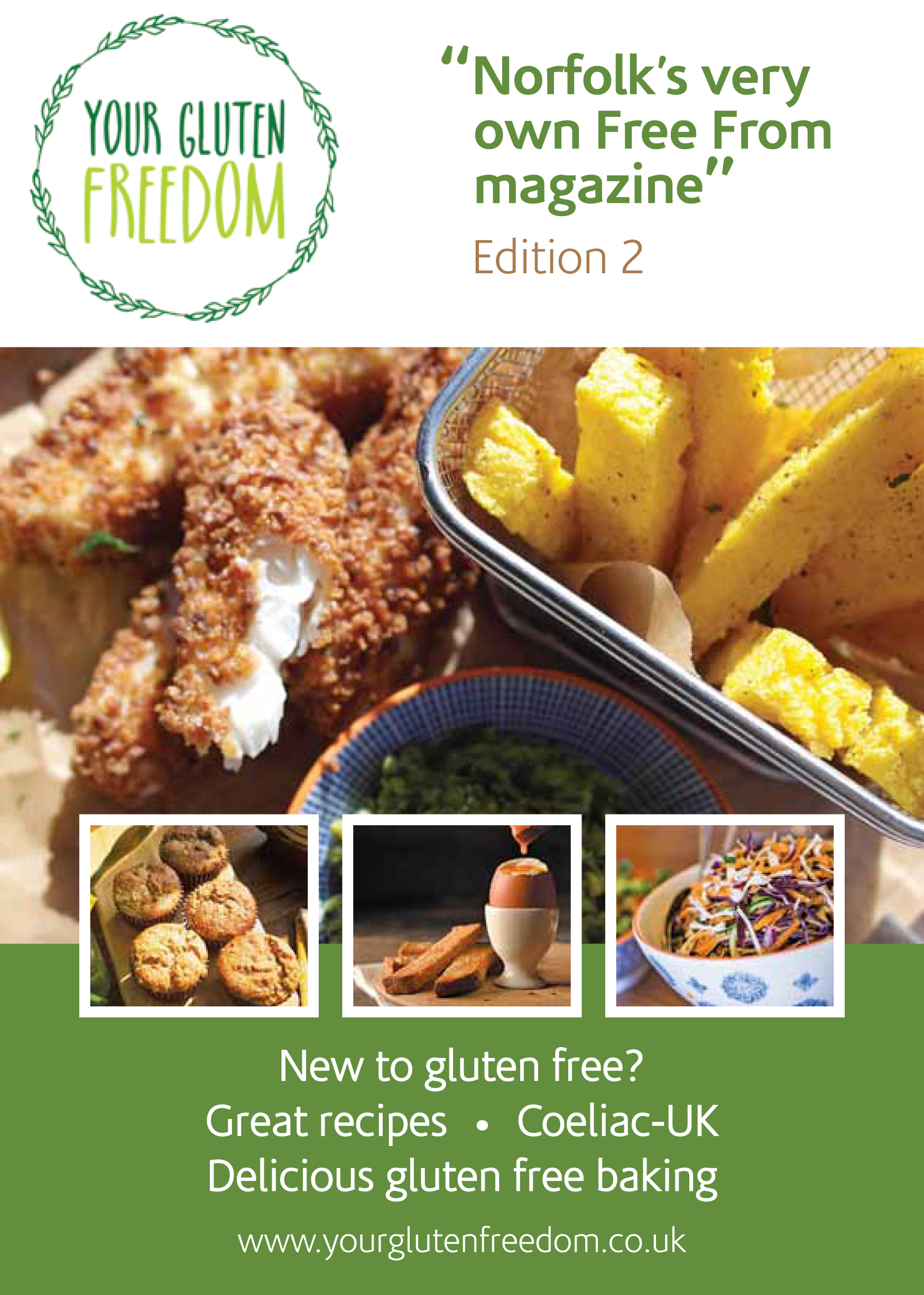 So – what are you waiting for? Put the date in your diary now and prepare yourself for a great day of all things gluten-free! I will see you there!
Samantha xx
The 2nd Your Gluten Freedom Expo is at The Forum, Norwich, on Sunday 8 May, between 10am and 4pm.