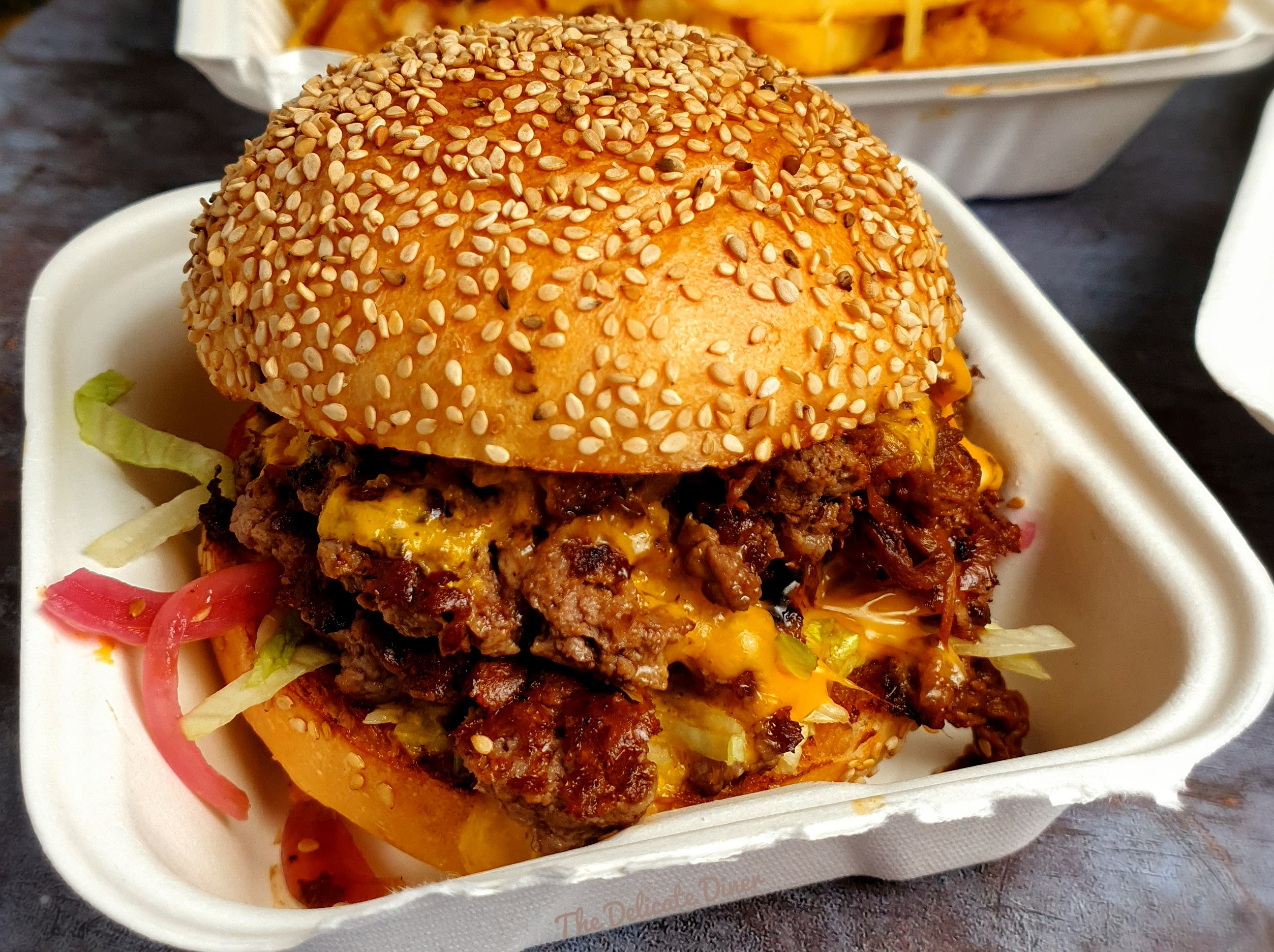 Getting dirty with the Dirty Fryer Boys
Barely a month ago, Dirty Fryer Boys opened its van doors for the first time for a sell-out evening at Tivetshall Village Hall. "From the word go, there has been so much support and love," smiles Sally Campion-Jones, one half of Dirty Fryer Boys. Even though we haven't been running the business for long, the name is really getting out there and that is hugely exciting!"
I am not surprised that there is a buzz around Dirty Fryer Boys – not least with the comfort that a wickedly good burger loaded with extras offers. Owned by Sally and her partner, Shaun Kent, both from Norfolk, and run with the help of Shaun's sister, Nicola Burns, and Shaun Clark, the photos and menus look incredibly enticing – especially after almost a year of lockdown conditions. The thought of nipping out for a dirty burger and loaded fries seems so tempting, and when you factor in the winter weather, doubly so!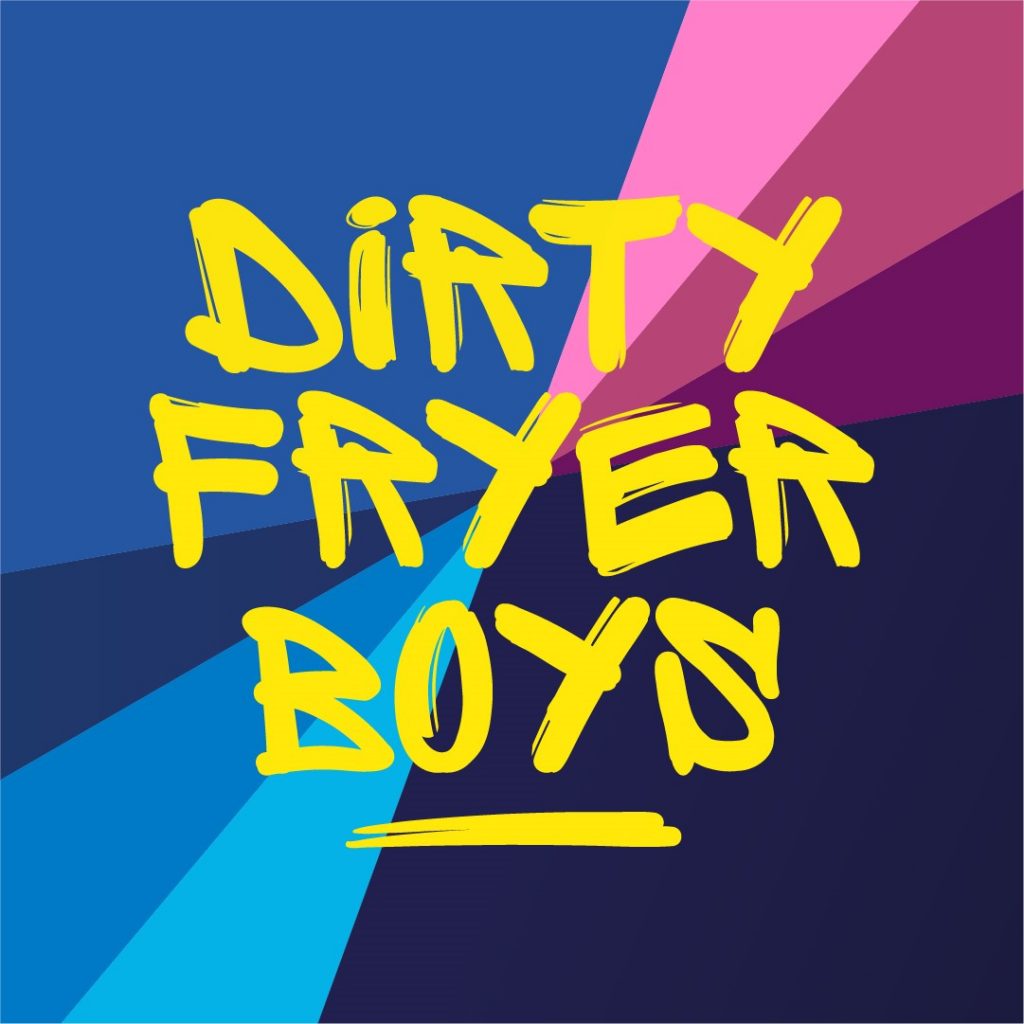 Shaun has been a chef for over 20 years, working in various pubs around the region. "During the first lockdown, he was lucky enough to still be working serving takeaways from The Bird in Hand at Wreningham, where he is head chef," explains Sally. "That gave him such a creative buzz. He would spend the day before service working out wacky culinary delights – and names!
From there, Shaun got to thinking about the little villages and hidden gems of south Norfolk that are lacking a good, old fashioned food truck visiting communities – especially at this time. They used to be common place, but times have evolved over the years and people now go out to eat. One evening, Dirty Fryer Boys popped into Shaun's head and he felt it had a ring to it! We checked domain names, it was available, and the company was born!" The food truck is now found on a rotating basis at The Ox and Plough at Old Buckenham, Tivetshall Village Hall, and then Tibenham Community Hall.
While the grand launch was 15 January, there was a lot of work behind the scenes to make sure that everything was in place for the opening. Everything was sourced as locally as possible, with Shaun telling me: "We feel it's incredibly important to support other like-minded people, and it gives more of a personal touch. The uniform is from Empire Printing and Embroidery in Long Stratton. The milk buns we use for the burgers are from Hempnall Village Bakery, a small family-run bakery, and the meats are from Clarkes and Country Kitchen. We are always on the lookout for other small local companies who we can incorporate as we develop the menu and offer more evening services."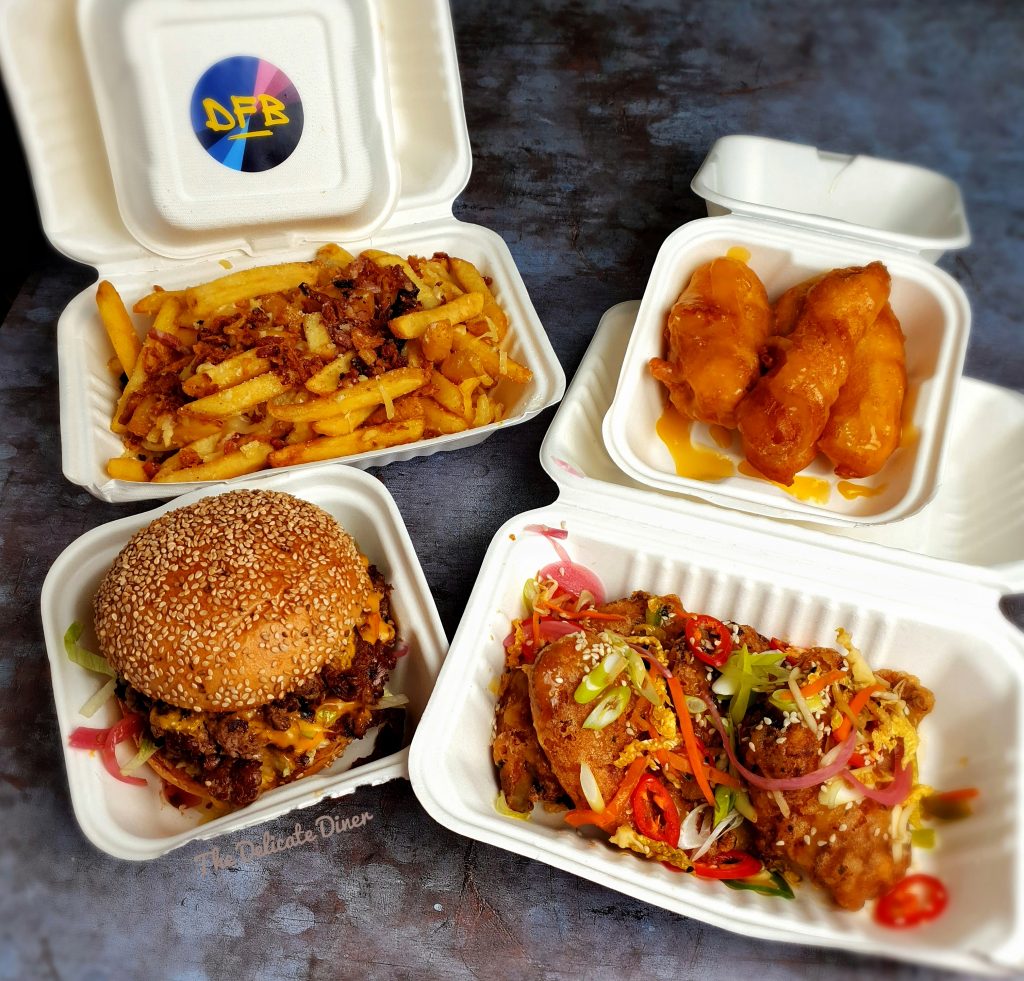 The most iconic item on the menu is the Big Dirty Boy Burger – twinned smashed dry-aged patties, double cheese, sticky BBQ brisket, pickled red rings, shredded 'berg, and Dirty Boy mayo – which was dreamed up last summer. "Shaun likes working with cuts of meat that take time to prepare and cook," explains Sally. "The Big Dirty Boy was created in summer 2020 when he tried the brisket with the burger, and it worked really well. He always carries a little notebook around with him and every now and then, he will stop and write down an idea for Dirty Fryer Boys that has popped into his head!"
As well as the Big Dirty Boy Burger – more on that later – there is a Dirty Jerk Halo Burger, consisting of crispy coated halloumi pieces rolled in Jerk seasoning with shredded 'berg, fragrant slaw, toasted corn, and mango mayo – with a side of Jerk gravy on the side. Both burgers are £9. The Eastern Chix Box, at £13, is made up of boneless chicken pieces rolled in a lemon ginger glaze and sprinkled with spring onions, sesame seeds and fresh chilli. The box is served with fragrant slaw and salt and pepper fries, with a side of Dirty Boy dipping sauce. There is also fish and chips for £10 – cod in crispy batter with seasoned fries and a side of mushy peas – and a vegan Bangin Butternut Curry at £11, made with roasted squash, peppers, onions, and spinach in a Dirty Boy curry sauce, served with naan bread with garlic and coriander fries.
Then we move on to the sides – and there is quite a selection! The Plain Jane Fries (£2.50) are skin on and seasoned, the Dirty Boy Cheese Fries are smothered in a blue cheese sauce and topped with crispy onions, cheddar and bacon bits (£5),whilethe vegan Dirty Boy O-rings (£3.50) are crispy coated onion rings drizzled with onion jam and coated with pickle onion dust. Then there are the Dirty Boy Halo Sticks (£4), crispy coated halloumi sticks with a lemon, ginger and sesame dip, and finally the vegan The Oh My Mushroom Fries (£5) – creamy garlic and thyme mushrooms loaded with seasoned fries and truffle mayo; one for my next visit! There is also a decent children's menu, priced at £6.50. It is also worth noting that much, if not all, of the packaging can be recycled, and if you eat it from the boxes, then there is no washing up at all!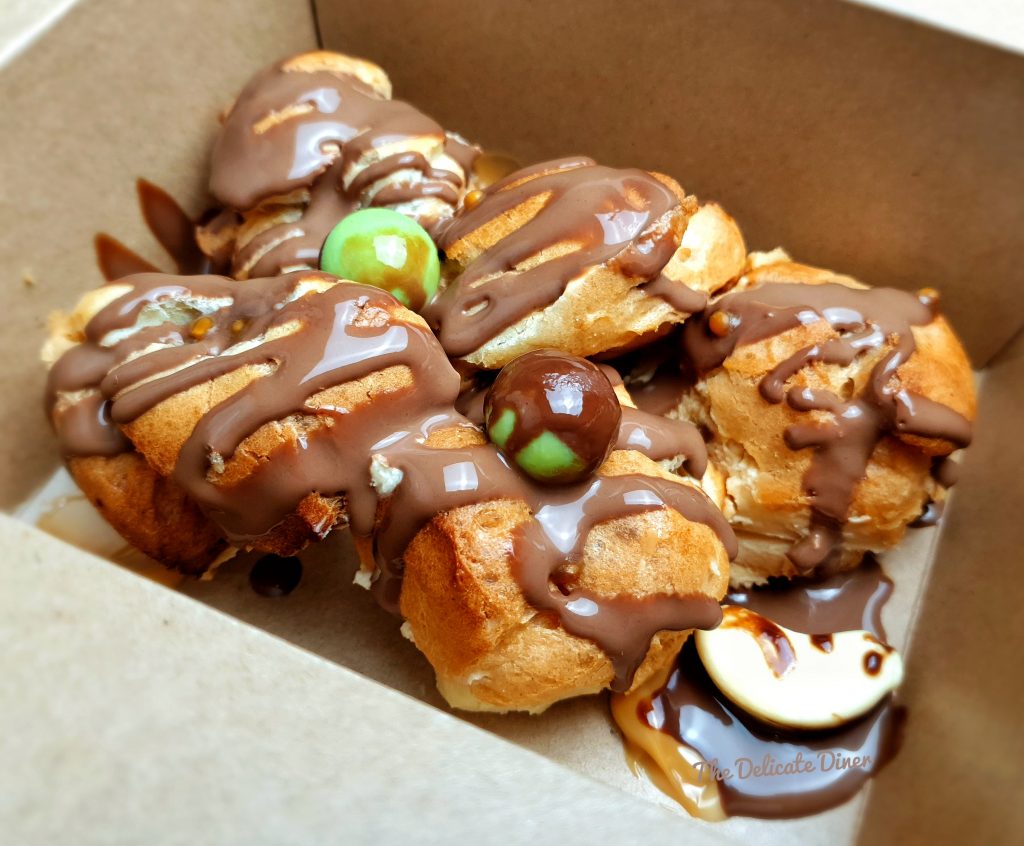 I ask Sally about the names and she laughs. "It is all in Shaun's head – and it is such a giggle! He never likes standard things he is always thinking outside of the box, and it shows."
Indeed, after the first couple of dirty nights, they decided to add some desserts to the mix. The first of these is the Sticky Boy Layered Sundae – sticky toffee pudding pieces with rum and raisin cream, caramel sauce, and salted caramel pieces. When I reviewed, they had Dirty Boy Revel Rolls on the menu, homemade profiteroles with flavoured cream fillings and a Dirty Boy chocolate sauce, but this has been replaced by Dirty Clockwork Orange Sundae, which is Terry's chocolate orange brownie pieces with biscoff cream, chocolate sauce, whipped cream, marshmallows, and orange pieces; not one for me with my orange allergy! All puddings come in at £6, and I suspect that this is only the beginning of their offerings when it comes to puds.
So what of the food itself? We went large and ordered Big Dirty Boy Burgers, one each of the fries, and some Halo Sticks as let's face it, who cannot resist hot halloumi? We also went for one Sticky Boy to be shared between us. Sally and Shaun kindly threw in an Eastern Chix Box and a Revel Rolls so that I had a truly Dirty experience.
You call Sally to place your order and times are available in 10 minute slots from 5.30-7.30pm. All the food is cooked to order and is brought to your car when you arrive. Payment is cash or card, and it all went extremely smoothly indeed, in spite of being that cold and windy Friday night before the Beast from the East II arrived.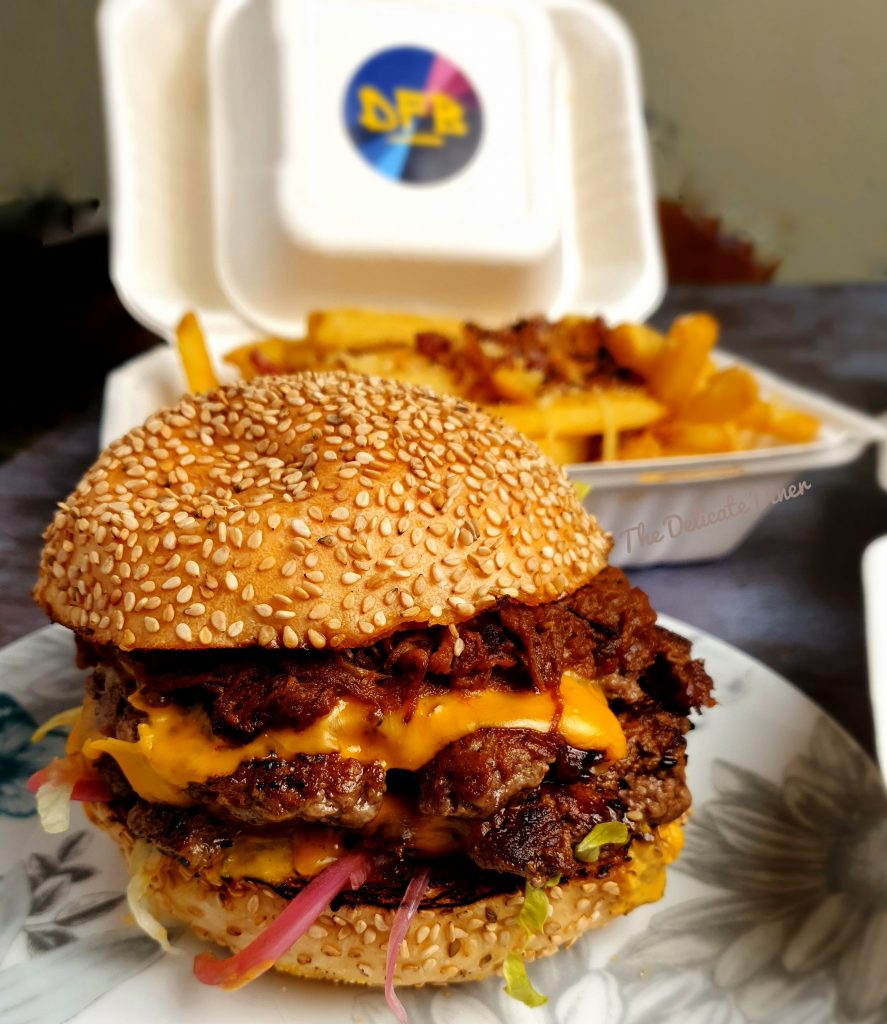 First off – I have to say, you get fantastic value for money! None of us could manage all of our burgers on the night but they tasted great the next day – always the sign of a good burger in my book. The puds we spread out over two nights, although I may have had a sneaky taste a couple of times when passing by the fridge; well, it would have been rude not to!
Tivetshall is 10 minutes from where we live, and I took an insulated bag with me to keep everything hot for the journey home, a tip given to me by Katrina at Weavers in Diss when getting takeaways in the first lockdown. All the food travelled well, and all the burgers were still upright and ready to be enjoyed. In fact, it was very difficult to stop from diving right in and taking photographs first.
Taking the Big Dirty Boy Burger first, I have to say it was utterly delicious. The brisket on top just took it from the ordinary to the extraordinary, and the flavour of the burgers themselves was spot on. The bun did as all good burger buns should – holding the contents in place while absorbing all the amazing juices. No need to remove the top layer of this burger as I so often find myself automatically doing – just straight in, down and dirty, and I loved it!
The Eastern Chix Box was succulent with tender chicken with a fantastic crunch; yes, the crunch survived the 20 or so minutes from being made to being eaten. The dressing was gorgeous – I love those flavours anyway – and it was definitely one of the most enjoyable 'chicken in a box' I have had. The freshness of cooking, the understanding of the ingredients, and the local flavour all shone through in this and every dish.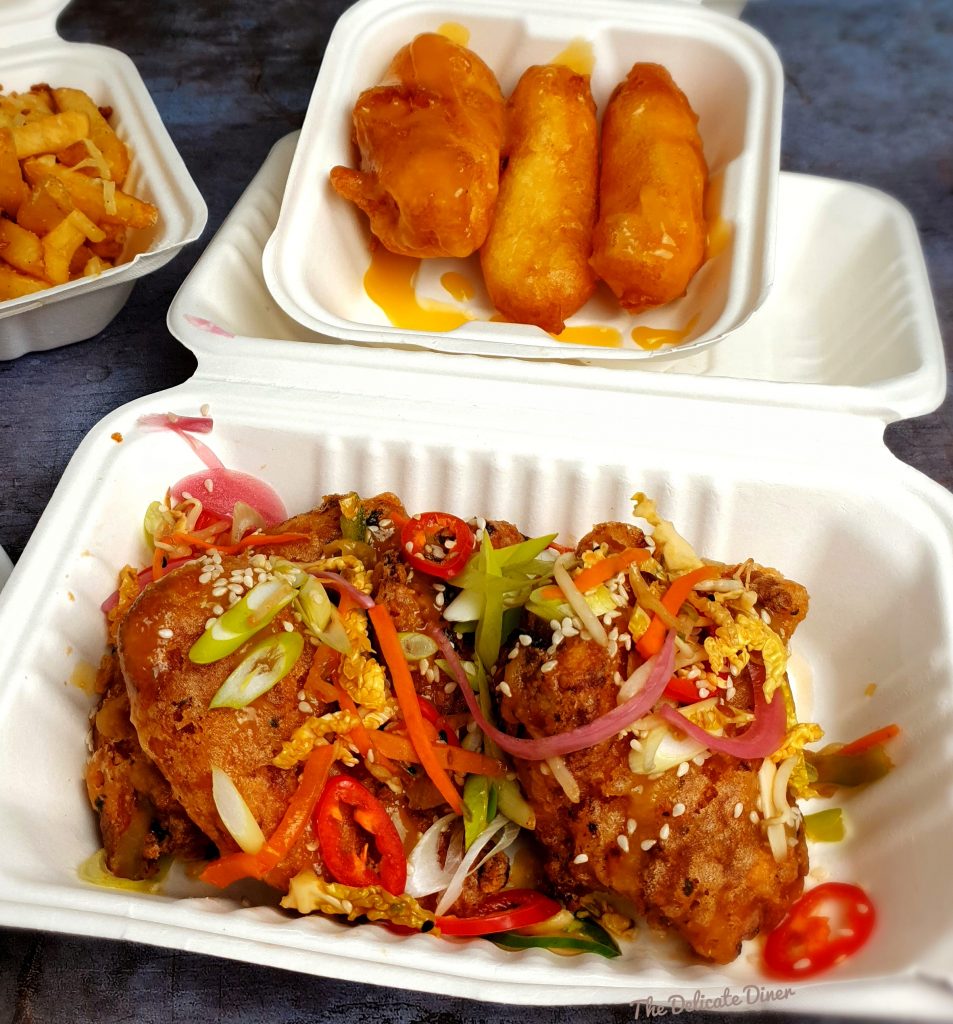 As for the sides, I must say that there is nothing plain about the Plain Jane Fries! I really enjoyed them, very well-seasoned and full of flavour. The Dirty Boy Cheese Fries were equally full of flavour, although I could have had more blue cheese for my personal taste; that said, I'd probably bathe in the stuff if I could, I love it that much! These were a softer fry and more like your chip-shop chips, and who doesn't love them? The Halo Sticks were crunchy on the outside, melting in the middle, and the dip complemented perfectly. If you love halloumi, then these are a must for you.
As for the puds, I loved the Revels idea as I used to love eating them when I was younger (now sadly not an option with my orange allergy). The profiteroles were light and the cream inside smooth and flavoursome. I loved the little drops of fun around them – from mint Aero balls to banana sweets, it was great fun and finally a good grown-up version of a fun children's pudding!
However, unreservedly, the Sticky Boy Layered Sundae was the stand out among the puds. The rum in the cream really shone through, and it just packed a huge punch of flavour and joy and fun in every spoonful. It wasn't too sweet, it was all balanced so well, and I have to say, this would be the ideal pud to have in the freezer for days when you need cheering up. I loved it, and it was seriously x-rated in how good it was. Everyone needs a Sticky Boy in their lives, quite simply.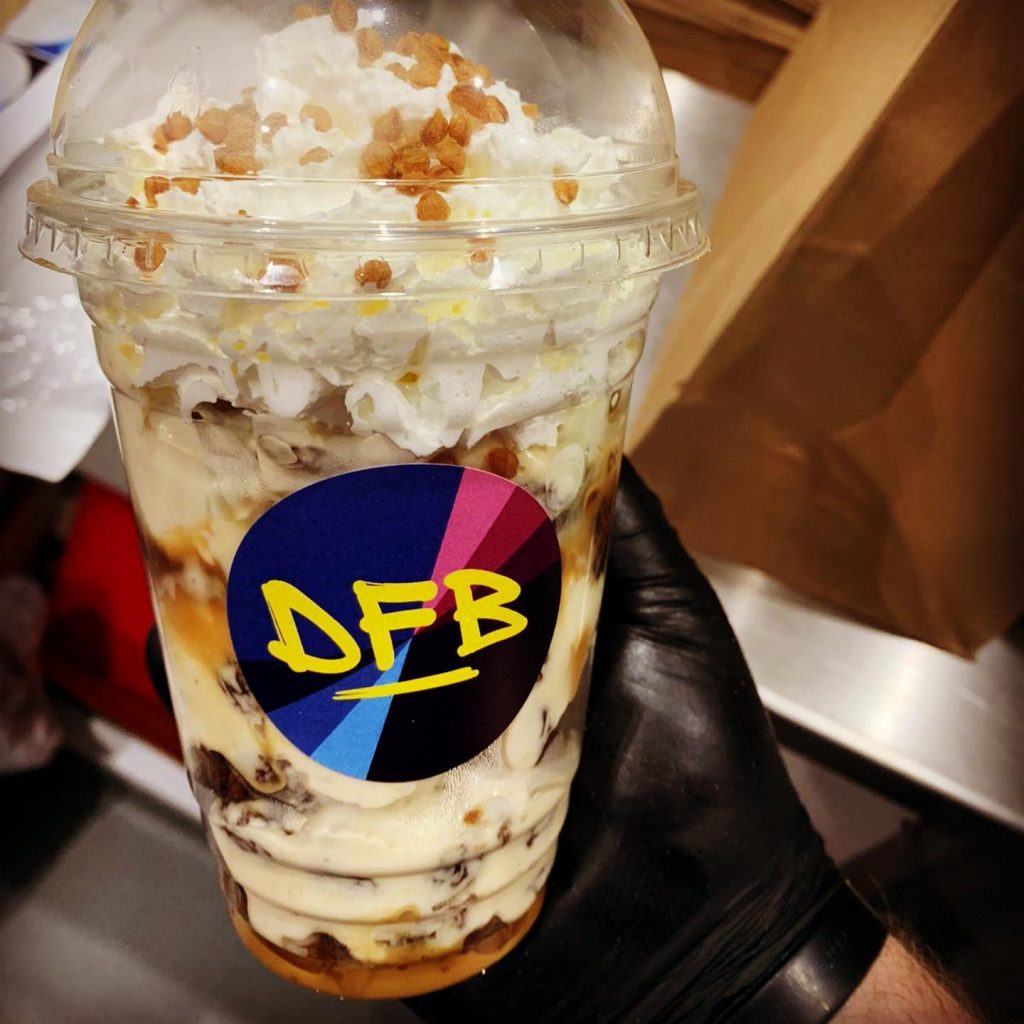 With all new businesses, they not only evolve naturally but also with feedback and both Shaun and Sally engage with their customers to ensure that everyone receives the best experience possible. One way in which they are doing this is to offer a special each week, exclusive to the village they are serving from. This Friday sees them at The Ox and Plough in Old Buckenham and they are introducing the ultimate The Ox Box for £17. "At the heart of the box are six-hour ox cheek chunks, braised in Tindall Brewery Liberator Ale making the Pure Lush Gravy," smiles Sally. "The burger itself is our twinned smashed patties with double Jack cheese, double streaky smoked bacon, our bangin truffle onionaise, pickled red onion, and shredded 'berg, all in a Hempnall Village Bakery milk bun. To finish The Ox Box, we have seasoned fries topped with lightly pickled 'shrooms and crispy onions! We are so excited about this and cannot wait to unveil the Tivetshall and Tibenham specials."
Further down the line, the couple plan for Dirty Fryer Boys to be at big events across the region but, like everyone, it is difficult to plan with the current restrictions. "We would like to do local festivals, maybe weddings, and also go to country parks and campsites," explains Shaun. "We also hope to work alongside local 'drink lead' pubs to support them, just as we are doing at The Ox and Plough. Sally also works as a vocal coach and owns Sound Voices. Her ultimate aim would be to get her choir and students singing to people while they eat, which would be pretty cool."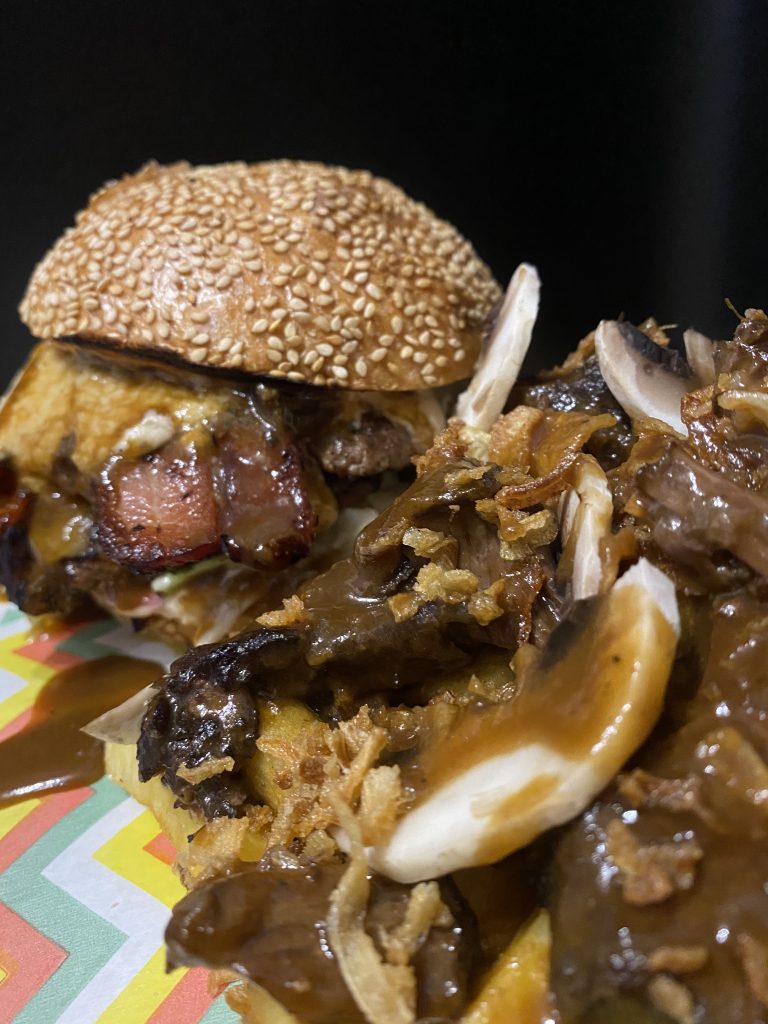 As for further ahead, the couple laugh when I ask them if they have any plans in place for a spring or even summer menu. "To be honest, we are not thinking that far ahead!" says Sally. "We just want to focus on evolving the current menu and the exclusive venue dishes.
"That said, we know that there will be more produce available during spring and summer, so the possibilities are endless! We definitely have more fish dishes in mind, as well as noodles, and more vegetarian and vegan dishes.
"Ultimately, Dirty Fryer Boys is about giving people a treat. Well, almost everyone – Shaun loves to leave me with all the washing up!"
With such positivity and passion, the Dirty Fryer Boys have already taken this small part of Norfolk by storm – in fact, their Ox Box has sold out for tonight, so keen are people to enjoy real, honest food cooked by people who care, and that is just a little bit dirty as well. I just know that this is just the beginning for the Dirty Fryer Boys, and I cannot wait to see what they offer next.
You can find Dirty Fryer Boys at the following venues over the next few weeks. Orders must be placed the Tuesday of that week by calling Sally on 07584 068981.
19 February – The Ox and Plough, Old Buckenham
26 February – Tivetshall Village Hall
5 March – Tibenham Community Hall
12 March – The Ox and Plough, Old Buckenham
19 March – Tivetshall Village Hall
26 March – Tibenham Community Hall