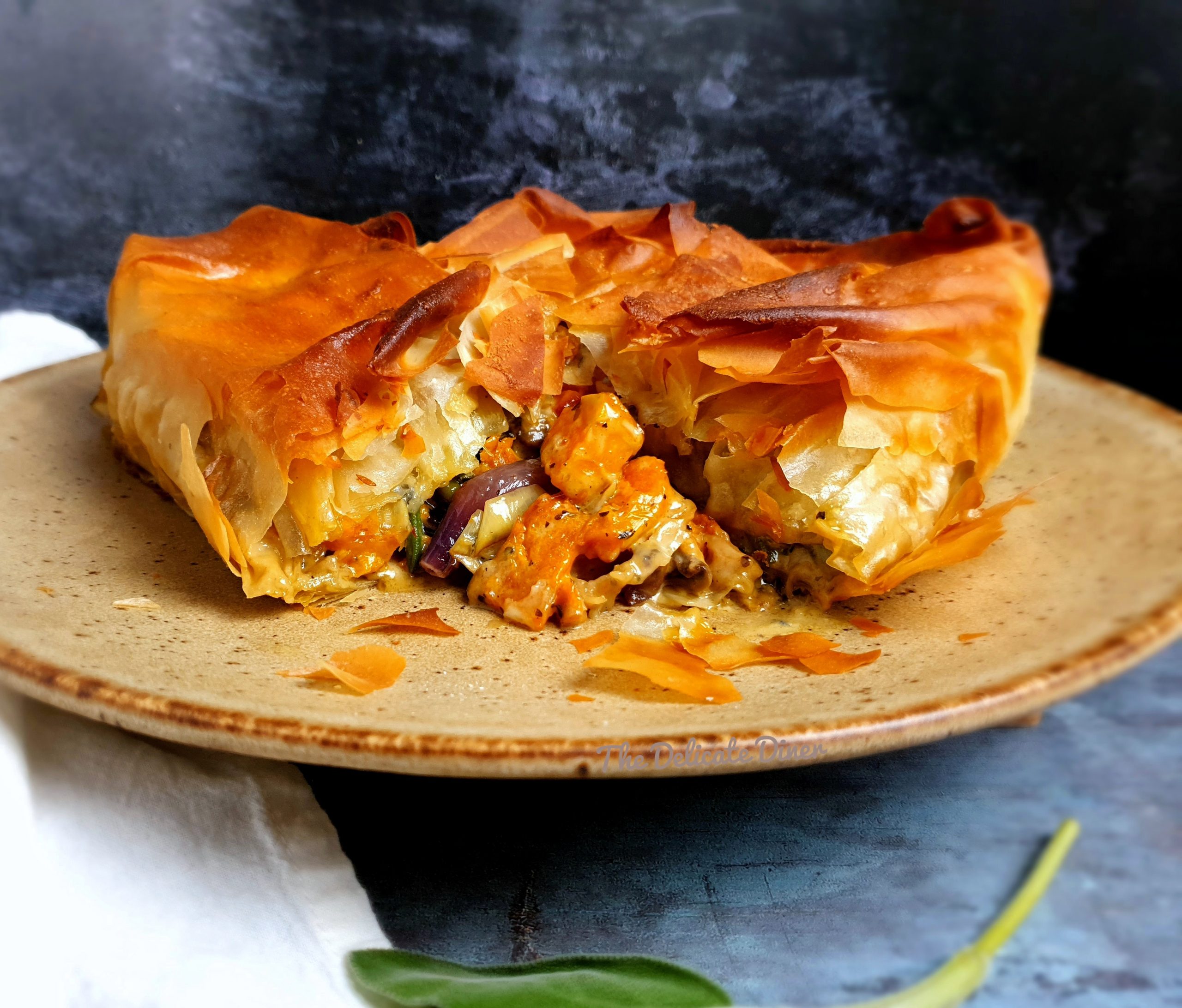 British Pie Week: Butternut squash, mushroom and chestnut filo pie recipe
This is my easy vegetarian filo pie recipe for those in a hurry. I love the luxury of a pie, but I don't always want the heaviness that shortcrust or butter pastry can bring. This pie is perfect for an alternative – layers of crisp filo pastry with a delicious filling of the earthy flavours that I love so much, roasted butternut squash, sage, mushrooms, and chestnuts. If you don't have the exact ingredients, don't worry – use whatever you have in the fridge, and make the flavours your own.
INGREDIENTS (Serves 4)
1 packet of filo pastry
1 butternut squash, peeled & diced
1 red onion, halved & roughly sliced
2 or 3 sprigs of sage, leaves only
Yare Valley rapeseed oil
15g butter + extra melted
250g small mushrooms, halved if large
1 leek, sliced
½ packet ready-to-eat chestnuts
250ml double cream (I use Jersey)
1 tsp Dijon mustard
50g Binham Blue cheese, crumbled (optional)
Salt & black pepper
Pre-heat the oven to 180°C/350°F/Gas Mark 4 and grease an 8" square loose-bottomed cake tin with butter.
Put the butternut squash, onion and sage into a roasting tin. Season with salt and pepper and drizzle with the Yare Valley oil. Put into the oven and cook until the vegetables are just done. Remove them from the oven and set aside.
Meanwhile, melt the butter in a large sauté pan and add the mushrooms. Cook them over a gentle heat and then add the leek. When these are cooked, sprinkle in the chestnuts – just crumble them gently with your fingers – and add the cream. Mix together well and add the Dijon mustard. Add the squash and onion mixture, and again, mix well. Check the seasoning.
Remove the filo pastry from the fridge and unfold. Brush the top layer with melted butter and put into the prepared tin with the edges hanging over the sides. Repeat with the next four layers, alternating between vertical and horizontal when you put into the tin. Pour in the filling, pushing it into the corners to ensure it is spread evenly. Sprinkle crumbled Binham Blue cheese over the top of the pie filling. Brush the remaining two layers of pastry in turn and cover the pie filing. Either fold or scrunch together the pastry from the edges to make a neat pie.
Place on a baking sheet and put into the oven for 20 minutes or until deep gold in colour. Allow to cool slightly, then remove from the tin. Slice and serve with additional vegetables as wished.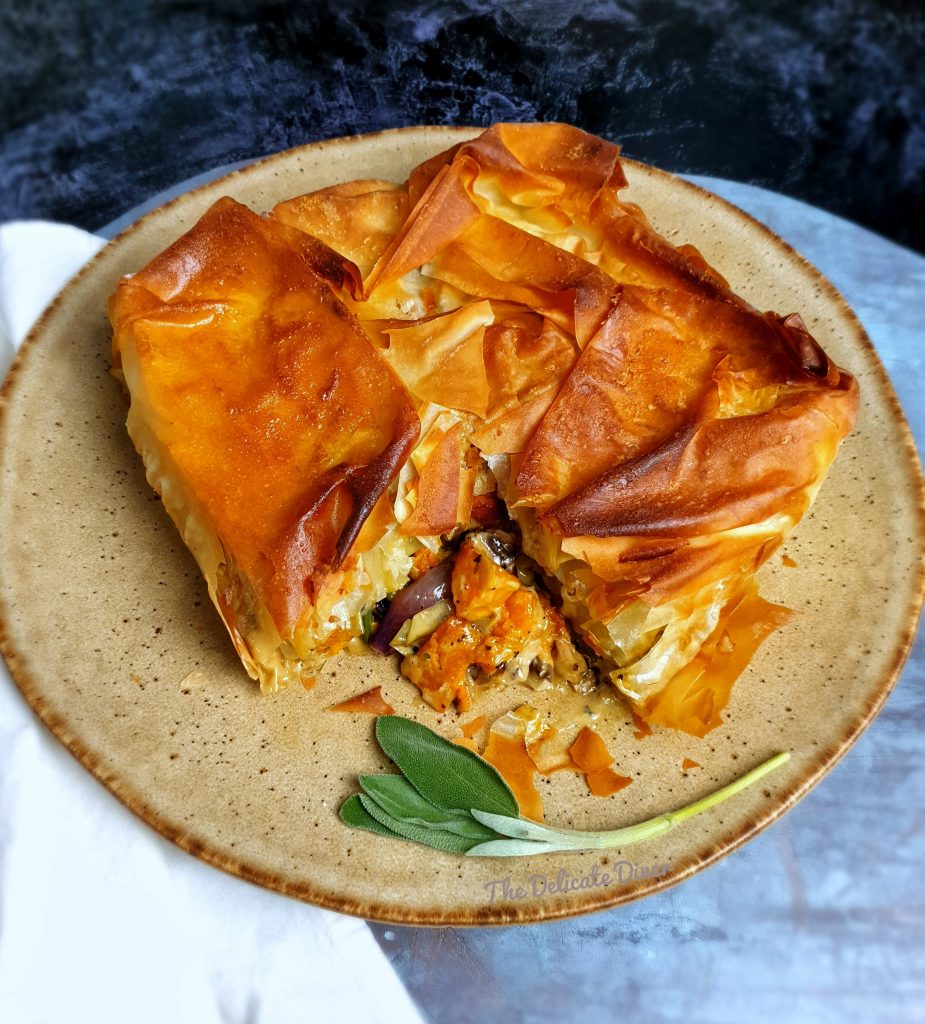 Recipe by The Delicate Diner
For more inspiration, visit my recipe page.