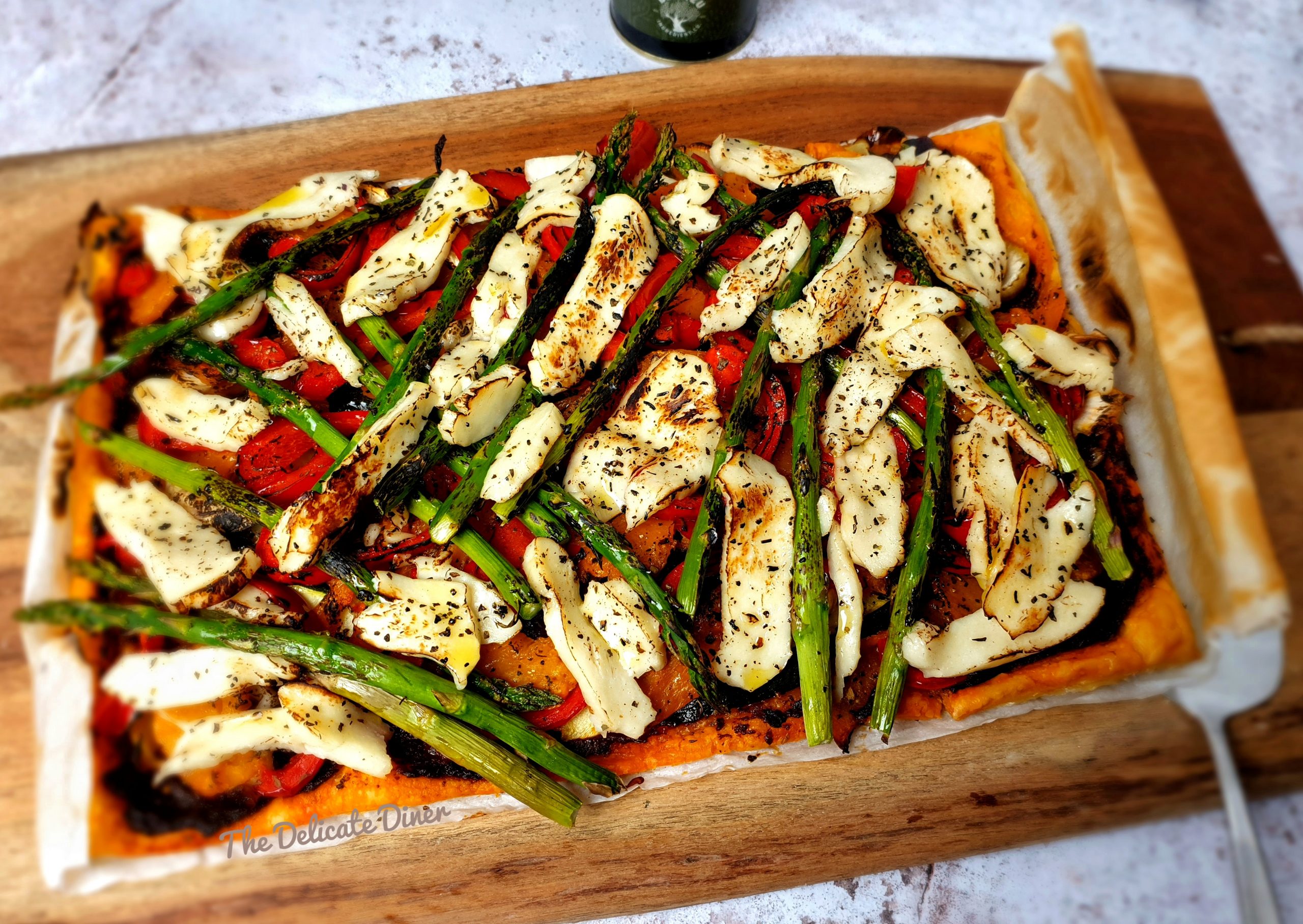 Halloumi and roasted vegetable tart recipe
A very delicious and easy halloumi and roasted vegetable tart that uses a vibrant Belazu tapenade and ready-made puff pastry for the base making this an ideal quick dinner for midweek. I roasted my vegetables for extra flavour, adding the asparagus and halloumi towards the end so that they were cooked to perfection. As ever, there are no rules – go for the flavours you like and use the veggies that are lurking in your fridge that need eating. A tomato sauce base would work just as well with this – as would a cheesy sauce!
INGREDIENTS (Serves 4 easily)
1 packet of puff pastry
1 jar Belazu tomato & olive tapenade
1 butternut squash, peeled sliced
1 courgette, cut into strips 1cm thick
1 red onion, cut into quarters
Yare Valley cold-pressed rapeseed oil
Dried oregano
1 red pepper, sliced
1 bunch asparagus
1 block halloumi, sliced
Salt & black pepper
Belazu Verdemanda Extra Virgin Olive Oil for dressing
Pre-heat the oven to 180°C/350°F/Gas Mark 4. Put the squash, courgette and red onion on to a baking tray, drizzle with rapeseed oil, add the oregano, salt and pepper, and then roast in the oven for 15 minutes until just done. Set aside and allow to cool slightly.
Meanwhile, take a large baking tray/roasting tin and unroll the pastry, keeping it on its paper, into the tin. Slash the pastry lightly to stop it rising, then spread the tapenade over the base of the tart – you want to use around two-thirds of the jar.
Spread the vegetables over the base and return to the oven. Cook for 10 minutes, then add the peppers and cook for another 5 minutes. Add the asparagus and cook for 10 minutes, then finally add the halloumi and cook for another 5 minutes. You can add more oregano and pepper as wished during this process.
Remove the tart from the oven and allow to rest for a few minutes before slicing – you can scorch the halloumi with a blow torch if wished. Finally, drizzle with the Verdemanda oil, which is stone-crushed and full of flavour, and serve with salad on the side if wished.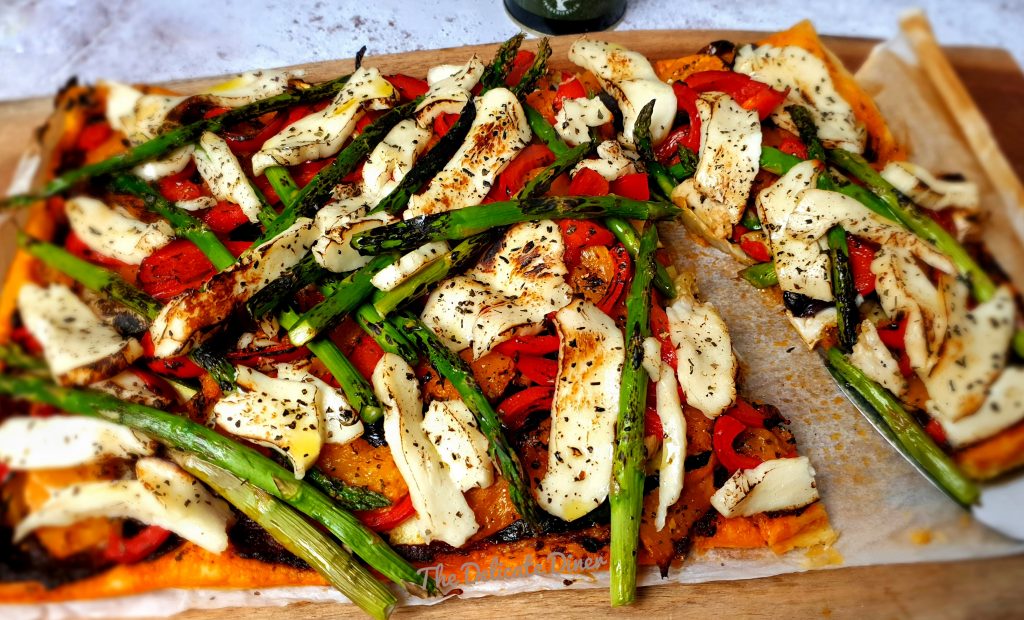 If you enjoyed this halloumi and vegetable tart, you can find more recipes from The Delicate Diner here.