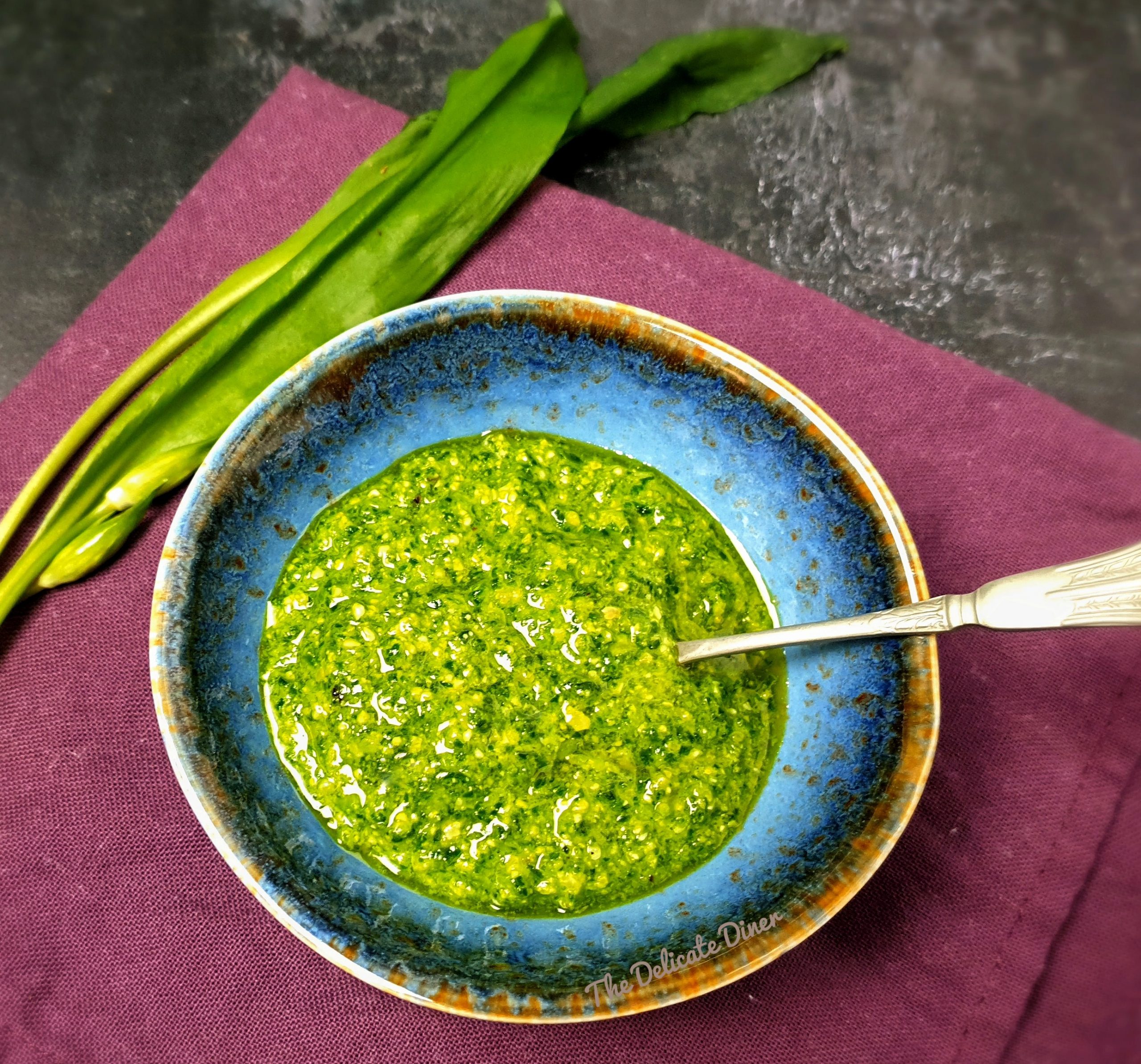 Two ways with wild garlic – a pesto and a butter
Wild garlic is the early herald of summer days ahead, that fragrant green leaf that can be freely foraged in woodlands. For me, wild garlic is always the precursor to asparagus, which is proving to be late this year due to the continuing cold weather! Below are two lovely recipes for wild garlic, a pesto and a butter, both of which can be frozen. The pesto is made extra special with the use of walnut-leaf wrapped aged pecorino from The Tuscan Farmshop; they deliver nationwide, so why not treat yourself to this vegetarian-friendly Italian delight!
WILD GARLIC & WALNUT-LEAF PECORINO PESTO (main image)
INGREDIENTS (makes 450ml)
175g wild garlic, washed well and dried
70g pine nuts – pistachios would also work well
80g walnut-leaf wrapped aged pecorino – you can use parmesan if preferred
Zest & juice of ½ unwaxed lemon
175g Yare Valley cold-pressed rapeseed oil
Salt & pepper to taste
This is ridiculously easy to make – chuck the wild garlic, pine nuts, pecorino into a food processor and blitz well. Add the oil and blitz again until at your preferred consistency.
Taste and season with salt, pepper, and more lemon juice as needed.
Mix through pasta and gnocchi, and serve as a dressing to meats, fish and salads.
To store, decant into a jar, cover with a thin layer of oil, and keep in the fridge. To freeze, put into ice cub trays and freeze until set. Decant to a plastic bag, ready to use as and when.
WILD GARLIC & SMOKED SEA SALT BUTTER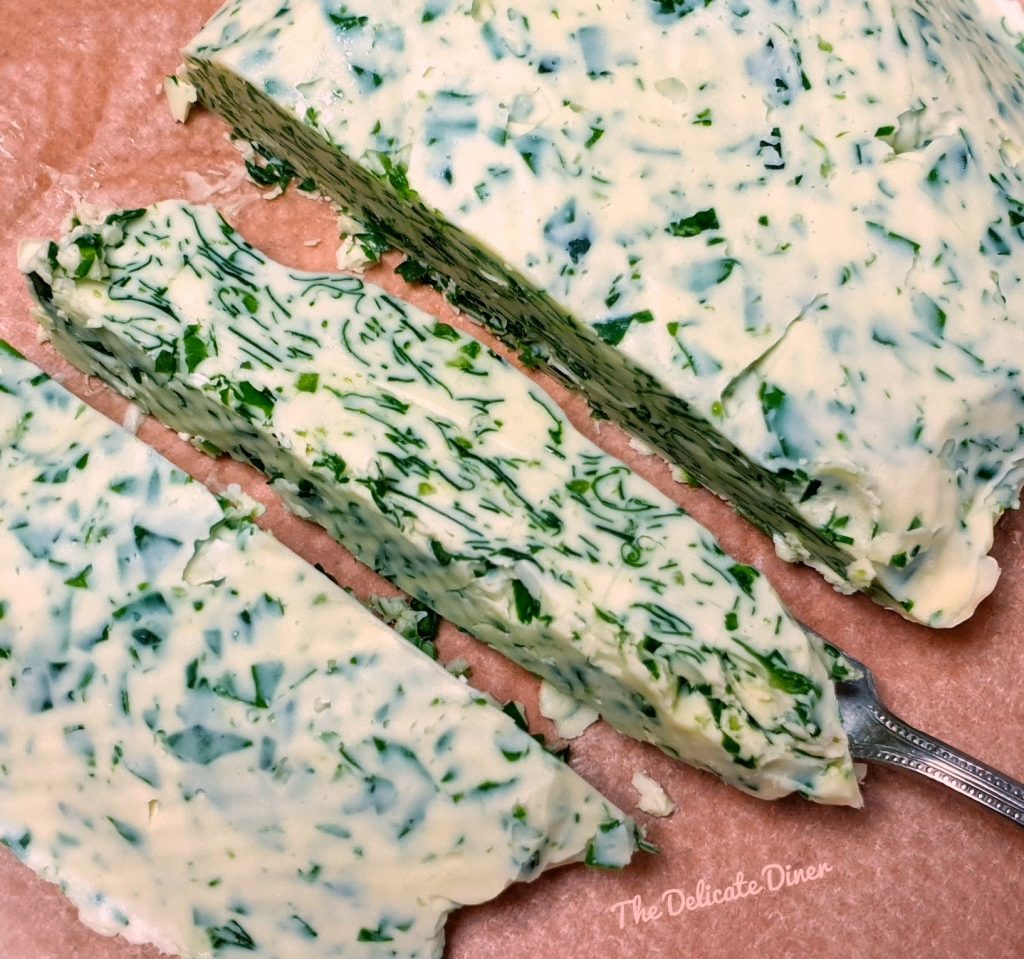 INGREDIENTS
Two-thirds of a block of unsalted butter
75g wild garlic, washed well and dried and chopped
Staithe Smokehouse Smoked Sea Salt to taste
Have the butter at room temperature. Add the wild garlic and mix well. Add the sea salt to taste -the smoke gives a lovely extra umami to the butter.
Wrap in clingfilm or parchment paper and keep in the fridge. Can also be frozen and sliced off as needed.
For more recipes from The Delicate Diner, click here.