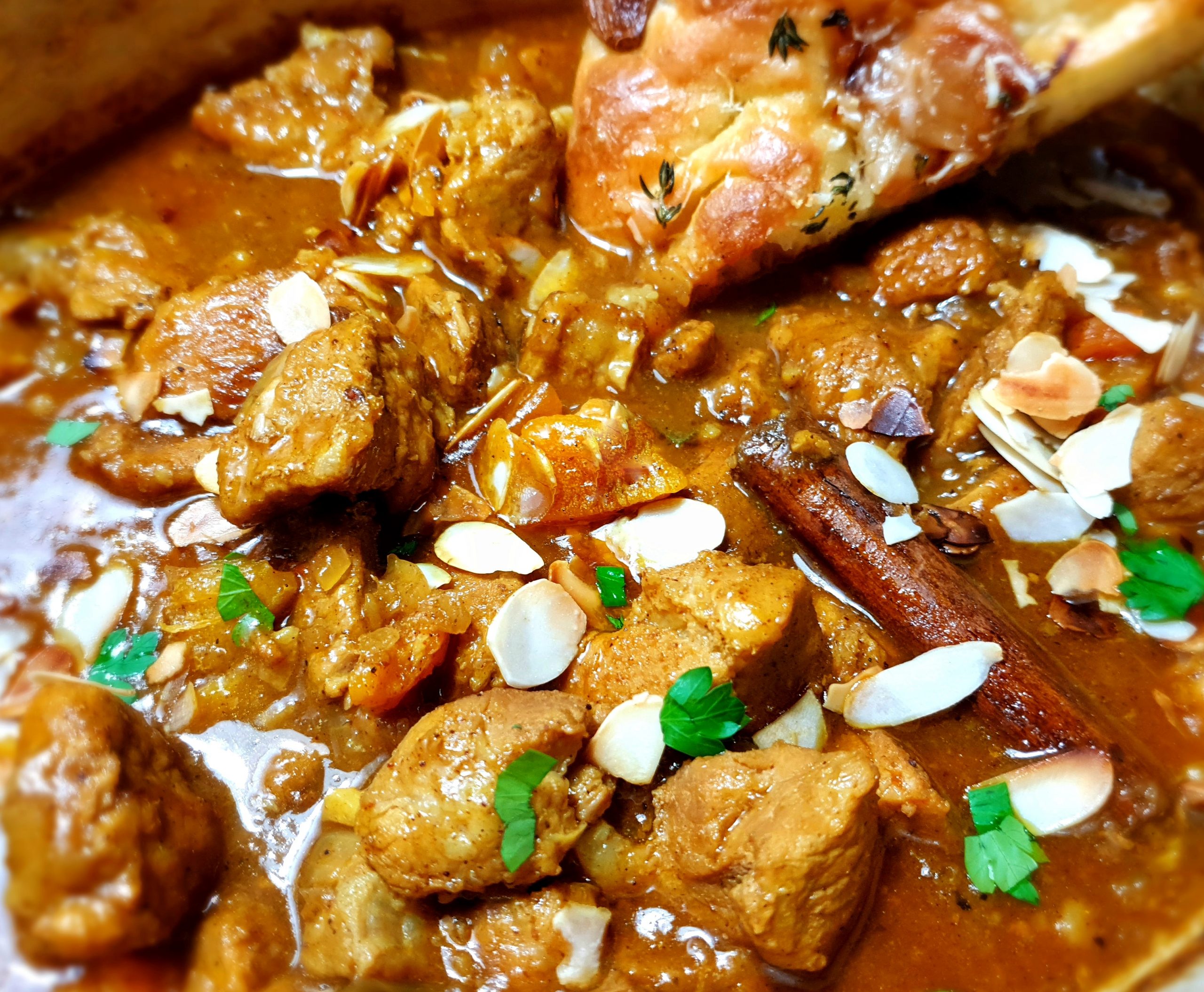 Old Hall Farm pork and apricot tagine
I love a tagine. I think if I could, I would have it every couple of weeks, it is so good. This is a dish that covers all the bases – sweet, sour, savoury, spiced – in style. You can use any meat but for this, I used some amazing pork shoulder from Old Hall Farm. Cooked low and slow, it really allowed for the flavours of the tagine to mingle with the meat and make a delicious dinner. Don't be put off by the list of ingredients, this dish really is worth it!
INGREDIENTS (SERVES 4 + LEFTOVERS)
1kg Old Hall Farm pork shoulder, diced
A knob of butter & a splash of Yare Valley Rapeseed Oil
2 onions, finely chopped
3 garlic cloves, finely chopped
5cm root ginger, peeled & grated
2 cinnamon sticks, broken in two
2½ tsp ras-el-hanout
¾ tsp ground turmeric
1 tsp ground cinnamon
A generous pinch of Norfolk saffron
1 preserved lemon, chopped
750ml chicken stock
175g apricots, sliced
Salt and freshly ground black pepper
Chopped flat-leaf parsley
Toasted flaked almonds
Put a large casserole dish over a medium-high heat on the hob and add in the butter and oil. Add the pork in batches to brown. As each batch cooks, put aside into a bowl.
Add the onion to the dish, adding a touch more oil if needed, and cook until softened. Then add the garlic and ginger and cook for a couple more minutes. Stir in the spices and cook for a couple of minutes, then return the pork to the dish along with the resting juices. Stir well to coat the pork in the spices. Add the preserved lemon and stir before adding enough chicken stock to cover the meat. Season with salt and black pepper, bring to a simmer, cover, and cook for 1½ hours.
Add the apricots and cook for another 45 minutes to an hour – you want the pork to be meltingly tender. Check the seasoning and serve dressed with flat-leaf parsley and almonds. I always serve my tagines with bread – this time, Hempnall Village Bakery garlic focaccia.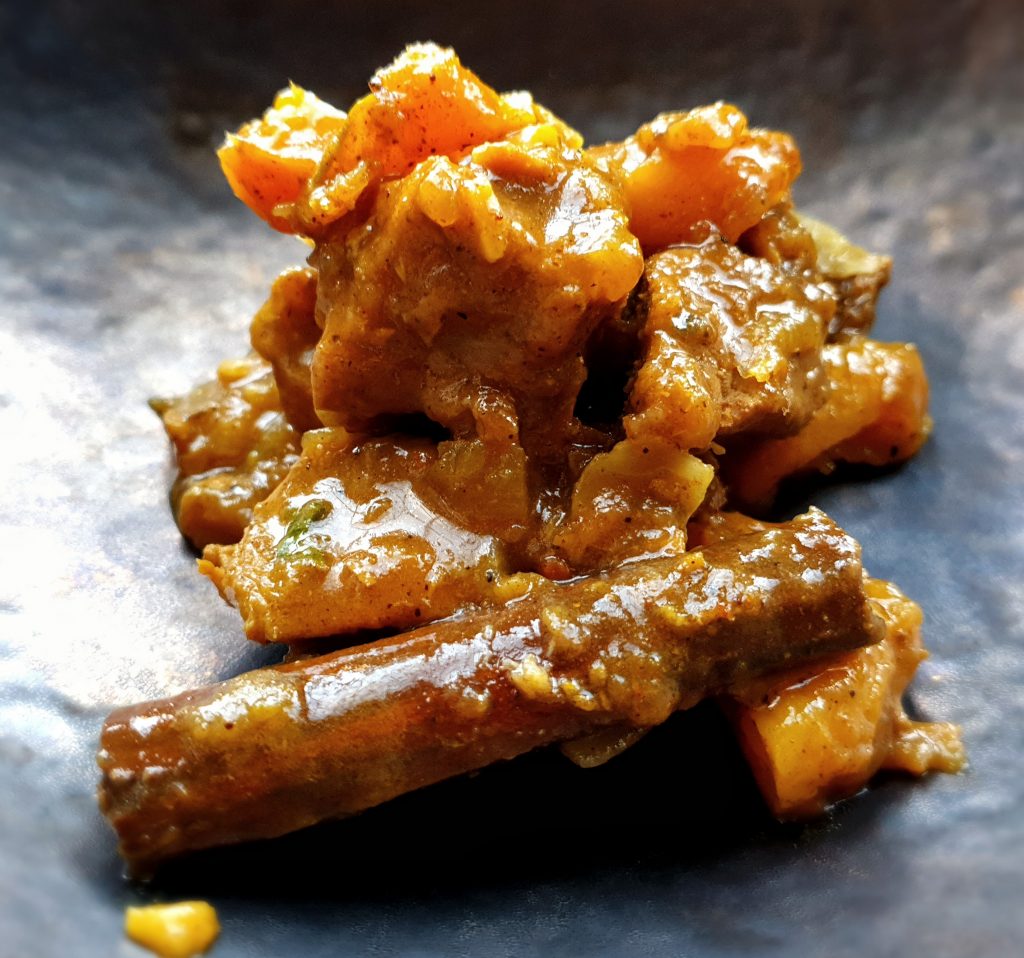 Recipe by The Delicate Diner for Old Hall Farm
www.thedelicatediner.com
www.oldhallfarm.co.uk