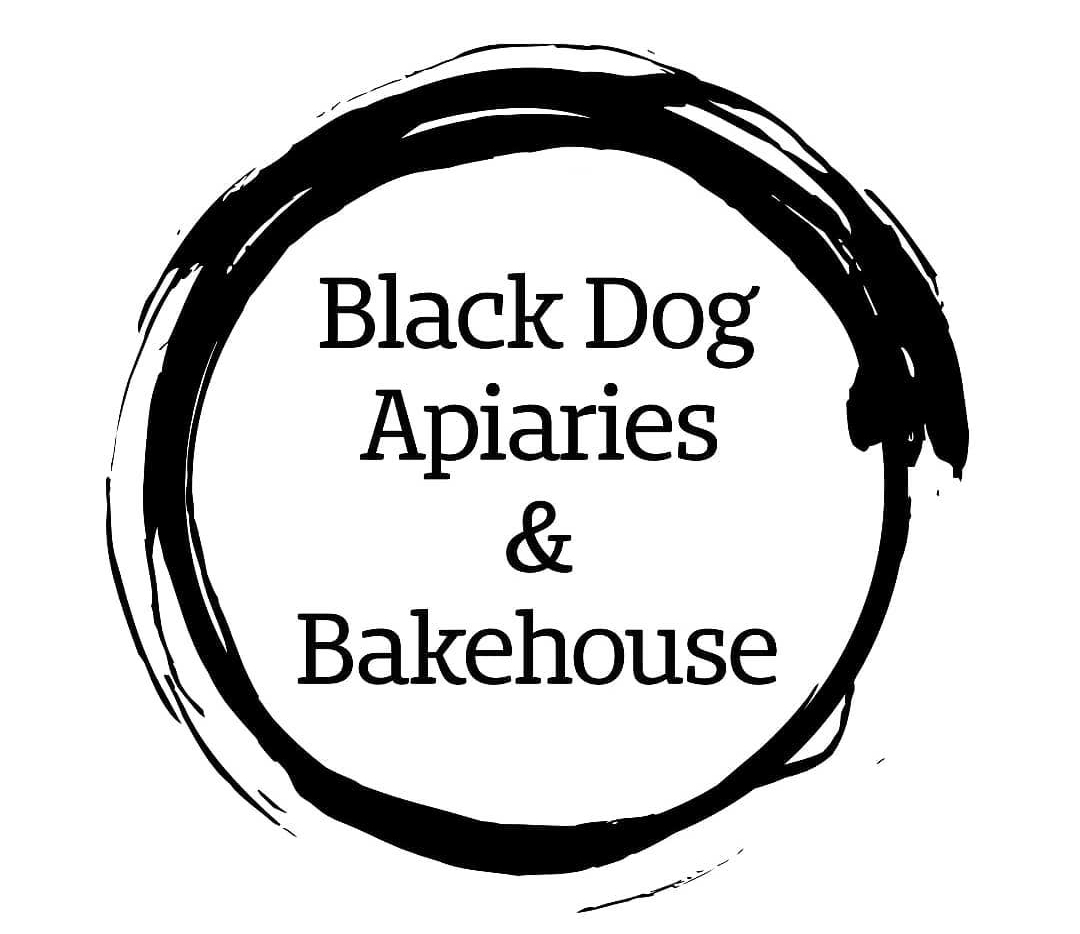 Black Dog Apiaries & Bakehouse
Found just over the border into Suffolk, Black Dog Apiaries & Bakehouse is owned and run by Mark and Sapphire Mills. Here, Mark combines two of his life's passions – beekeeping and bakery. His background as a pastry chef and baker means that he understands the many qualities that honey has to offer, and he frequently features this prize ingredient in his bakes. However, this artisan bakery in Brampton offers a wide range of delicious delights, and I went along to find out more.
Driving towards Brampton, there are signs on the side of the road and then you come to Sotterly Food Hub. Here, you will find Black Dog Apiaries & Bakehouse, who are set to open extend their hours as we head into November. Being a takeaway means that the new lockdown measures will not impact them – which is just as well as I think that many of us will be heading there for a sugary fix as we meet lockdown and Greenwich Mean Time head on.
A local boy, Mark trained as a pastry chef and baker at City College but has since travelled far and wide honing his skills, including at Ferrandi's in Paris. "This was 16 or 17 years ago, and I was a pastry chef in both Norfolk and Suffolk as well as going down to Cornwall. I worked in hotels and restaurants but then my focus changed to beekeeping. I have always had a connection with honey as a product. As a pastry chef, I find honey unique and unadulterated, it is very pure. It has always intrigued me and so initially, I became a beekeeper as a hobby, but now it is my main job."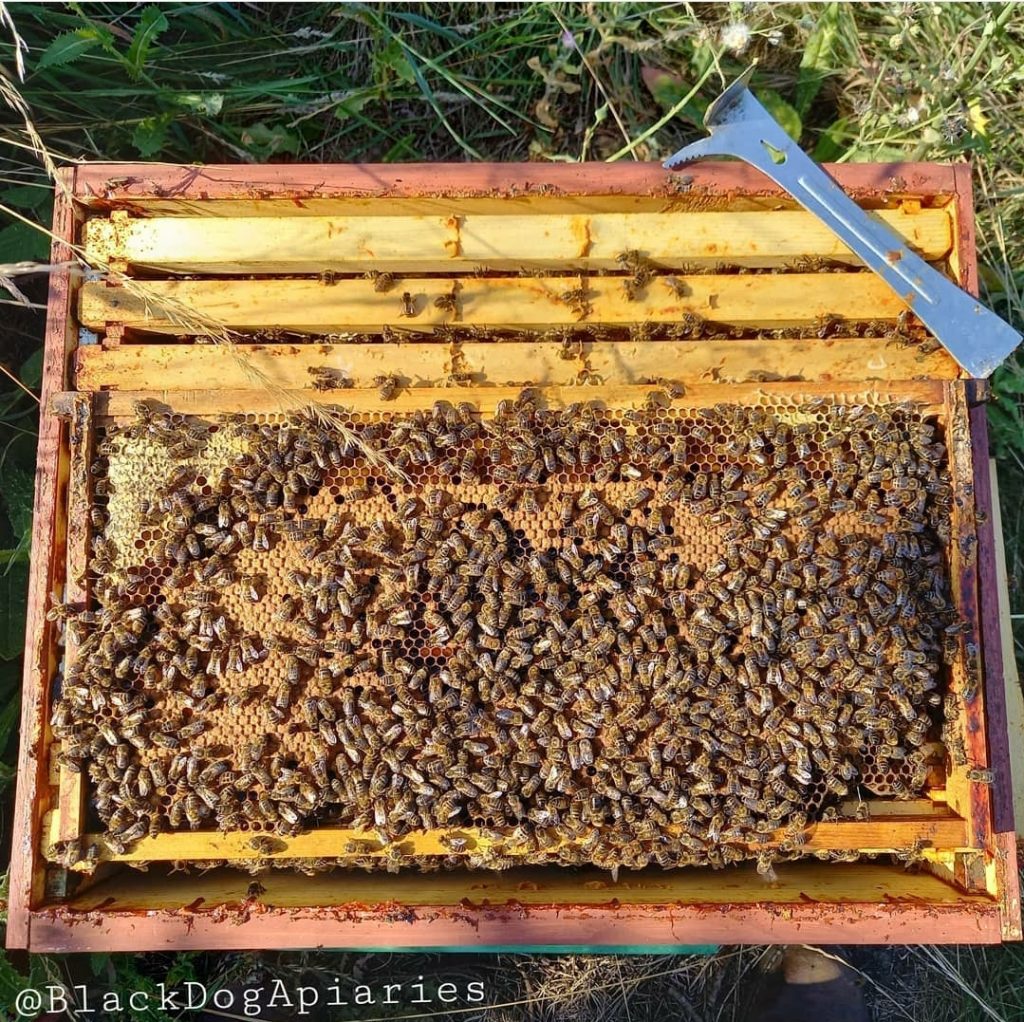 Indeed, it was in 2014 that Mark attended the local British Beekeepers Association (BBKA) Waveney Beekeepers Group in Barsham, just outside of Beccles. "I started with two bee colonies of my own and over time, I gained a number of qualifications with the BBKA.
"In 2019, the estate owner offered me a space here as the plan is to set up at Sotterly Food Hub, and this is where I keep my hives. We are fully sustainable, breeding our own bees and queens, and have increased both the honey production and beekeeping side – so much so that I plan to hold some tours in 2021. My aim is to share knowledge about these fascinating and hard-working little insects."
These tours would be with Mark around the Black Dog Apiaries and include an opportunity to go into a working honey bee colony and hold frames of honey and young bees as they go about their daily tasks. Mark wants to help educate others on the inner workings of a honey bee colony and the bees' role within it as well as swarming and reproduction, beekeeping and the management of honey bee colonies, and honey bees in the environment.
"After the tour, we will then visit our honey extraction facility where we will talk about our experiences over a light lunch. The tour will finish with a tasting of a selection of raw honey."
For those keen to try the honey now – or maybe thinking about it for a Christmas present – then there is good news. Mark sells honey in his bakery all year around, as well as having some honey cakes on the menu. "I am conscious that not everyone likes honey, so I make sure that there is a huge variety of other cakes and savouries on offer," he says. "That said, I am planning a honey-themed hamper for Christmas as I just love to share my passion!"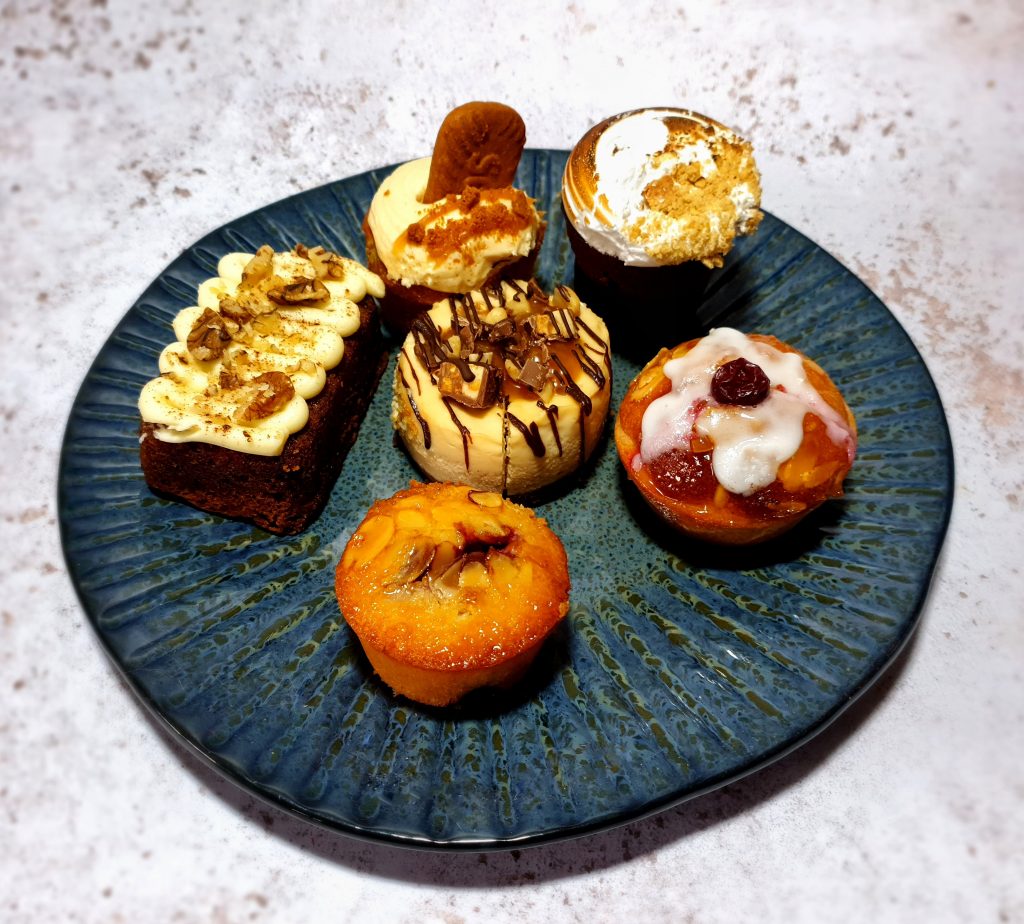 While Mark's first love is, and always will be, bees, he knew that honey sales alone would not be enough to live on – the couple have a young daughter, Lilah – so he decided to diversify and use the space available to him. He quickly set up his Bakehouse, which launched in August this year, selling freshly baked goods with an emphasis on honey where possible. However, since February, the couple had been producing honey and honey-related items including their award-winning granola as well as baked items. Expansion quickly followed, and they moved into their current unit at the Sotterley Food Hub on 1 August. Also in the hub are Hodmedod's British Grains and Pulses, and Beccles Brew Co.
"Once in this unit, this is where we process our honey, and it is also a full-time bakehouse," explains Mark. "With my pastry background, it didn't' take me long to get everything organised and we officially opened on 22 August. Originally, we just opened at weekends but as of this week, we will now be open five days a week."
So just what do they sell in this charming venue? In short – all that you need and more! In September we purchased some items for an afternoon tea in the garden with friends, and last month I visited the Black Dog Apiaries & Bakehouse once more, where Mark gave me a selection of cakes to take away and try.
The Bakehouse offerings
The first item to mention has to be their sausage roll! Made using Blythburgh free range pork, Mark says that his sausage roll is pure and honest. "I easily make over 200 sausage rolls a day," he laughs. "They are definitely one of our biggest sellers, and people like to buy some to freeze for later." Indeed, I can confirm that the sausage rolls are delicious – lovely crisp pastry that isn't 'claggy', a pet-hate of mine, while the meat itself is moist and full of flavour. I am not surprised that he makes so many, and with the Bakehouse now open five days a week, it won't be long before he hits the 1,000 sausage rolls a week mark.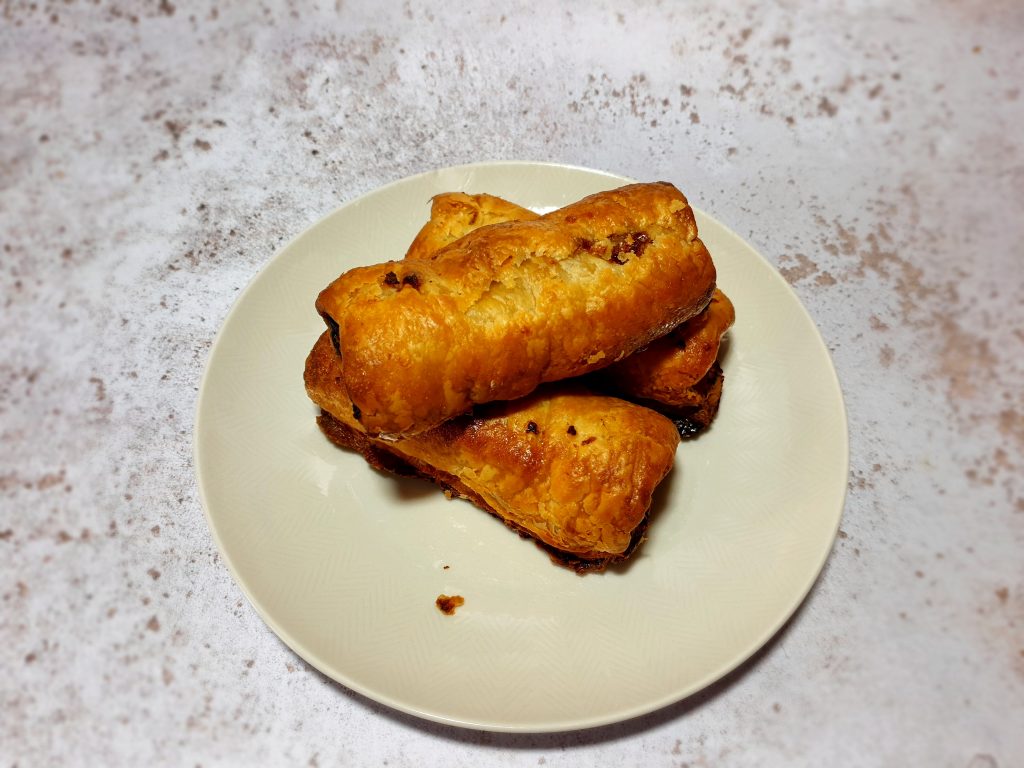 They also do amazing scones – both fruit and cheese. The fruit is full of rich, juicy sultanas and, again, not claggy. The cheese scones are delicious, especially when I slathered them with both butter and honey; I love cheese and honey together, don't judge me. For the size, the scones are incredibly light – a theme that goes through all of Mark's cooking as he really does have that pastry chef light touch.
Their chocolate brownie is incredibly fun – the one I tasted had a s'mores topping – and these are also gluten-free. Rich chocolate in flavour, it is clear to see why these brownies, with their unusual shape, are another best-seller at the Bakehouse. His Lotus Biscoff cake, again done in the same mould as the brownies, was light and airy, with a lovely flavour of caramel. Any sweetness came from the icing and while this cake may have looked underrated, it was full of flavour.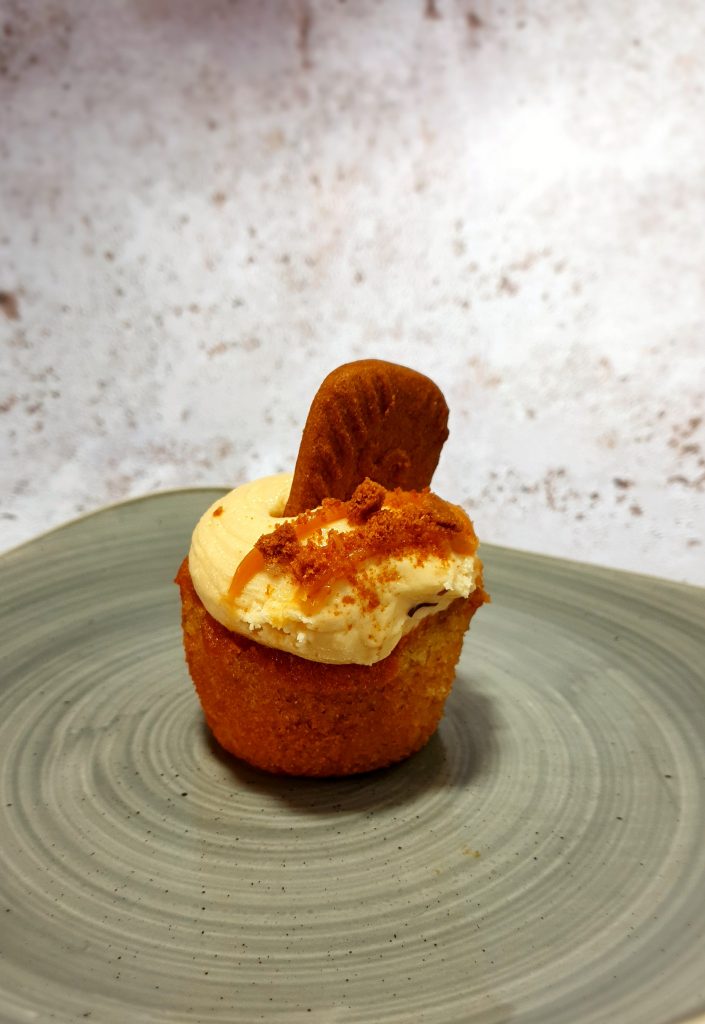 Another don't judge me moment, but I hate cheesecake. However, I am slowly being converted not least as Mark's Snickers cheesecake really does taste like the classic bar itself. The biscuity chocolate base had nuts in it and the caramel topping had a hidden, oozy centre. This really was a Snickers to a tee, and it was seriously good!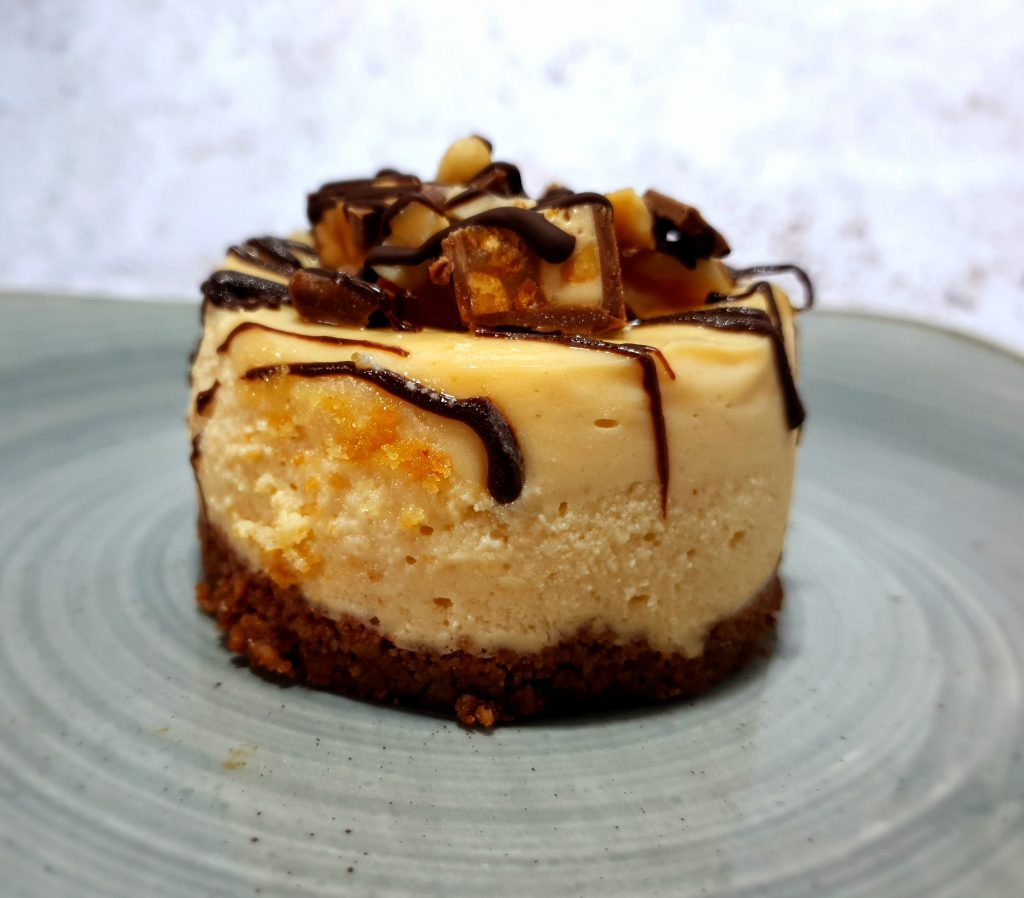 On to the star of the show, for me at least – the carrot cake! As one would expect by now, this cake is lovely and light, but it is the flavours that stood out so much. Packed with fruit and a good balance of spices, with perfect frosting on top, this really was delicious. Wonderfully moist and with a great texture, it was the star for me. I may well have to buy a box and freeze them for the coming weeks – as that is another thing, all of the Bakehouse items freeze really well.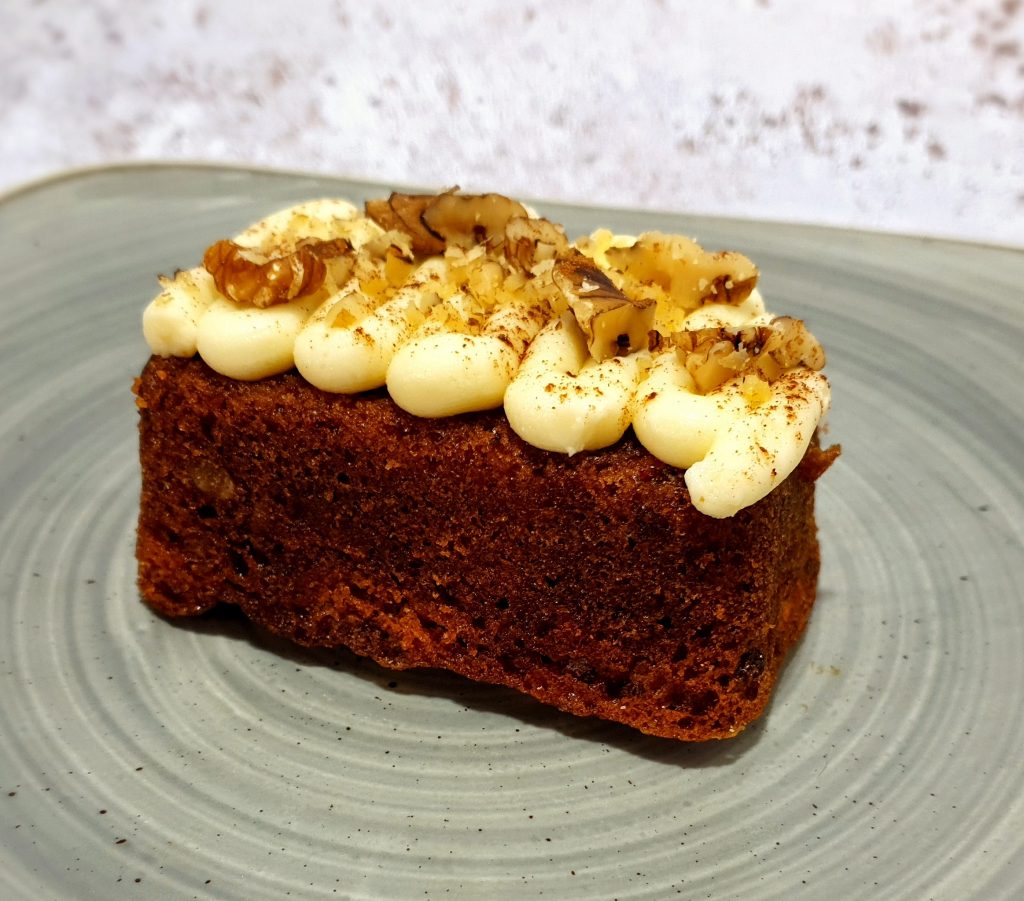 Completing the cakes were an individual Bakewell tart and a financier. The Bakewell had a great crust to it, the frangipane was lovely, the almond flavour perfect, and it was really good. The financier had the edge for me – almond flavours again, with extra flaked almonds on top, syrupy and light, and with raspberries inside. A real winner!
On to the honey elements, and Mark has two granolas on offer at the Bakehouse, a regular Oat and Honey – which is scrummy and would make a perfect cheat's topping for a crumble – and their Honey, Fruit & Nut Granola, which has just won a Great Taste Award. Deservedly so, it is full of flavour and crunch, without being too sweet, and with none of the nasties that mass-produced items are full of.
There also is a real treat with their Honey Butter Caramel Popcorn. I love caramel popcorn and is one of the few things I eat with real gusto – hence I never have it in the house! This popcorn was so good and is perfect for enjoying with a film on these dark nights. Or while working from home and in need of a mid-afternoon pick-me-up.
Then there is the honey itself. I bought a jar of their Summer Honey and it was so fragrant and pure. We all know that honey is good for us, and this melted into toast, swirled into porridge, or used instead of sugar in baking, was a real treat. I know that they have finished their 2020 honey collection now, and I am intrigued to learn more about how the different seasons affect the taste. One for the future.
If cakes are not your thing, the Bakehouse also sells Scotch eggs, cheese straws, savoury turnovers, and frittata to name just a few. Then there are also meringues, doughnuts, cookies, seasonal bakes – the cheesecake flavours, for example, change regularly, and is now their very popular caramel apple cheesecake – and so much more besides.
As of Wednesday, the Black Dog Apiaries & Bakehouse will be open Wednesday to Friday, 8.30am – 3pm, and Saturday and Sunday from 9.30am – 3pm. So why not pop along, treat yourself to some baked deliciousness and honey to keep the winter colds away, and stock up your freezer in the meantime. I know that I will be doing just that.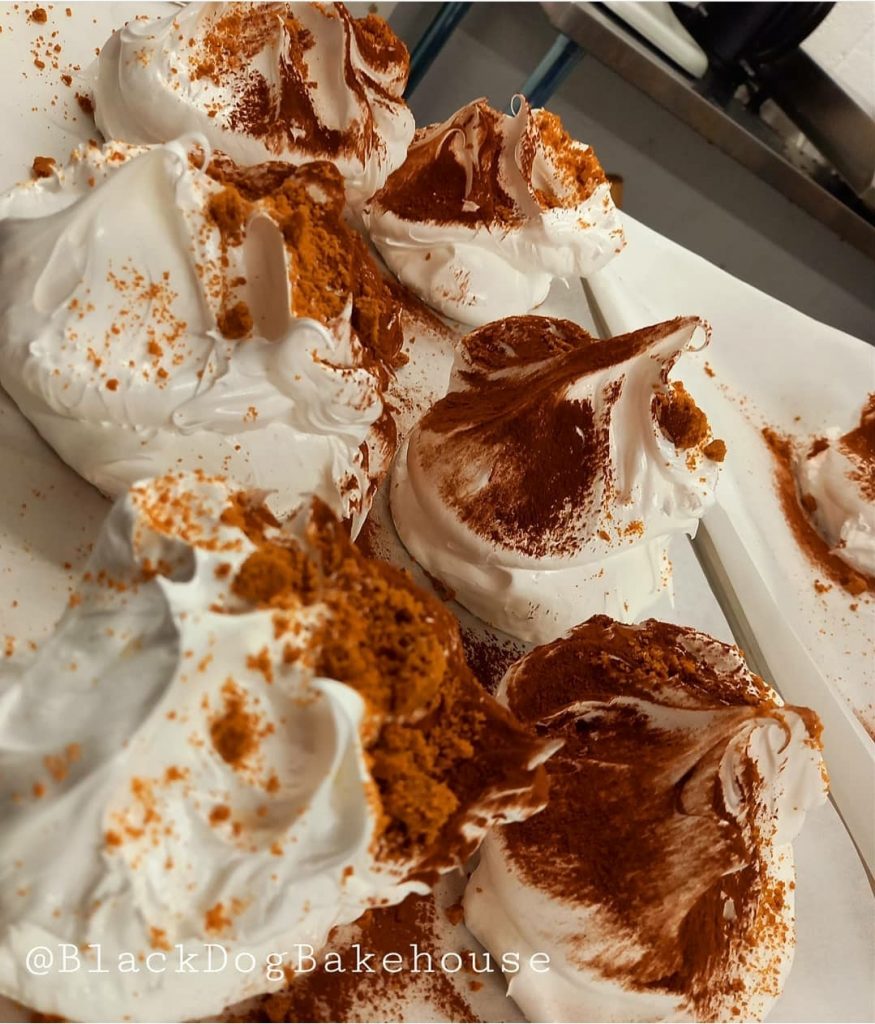 Visit Black Dog Apiaries & Bakehouse on Facebook and Instagram.