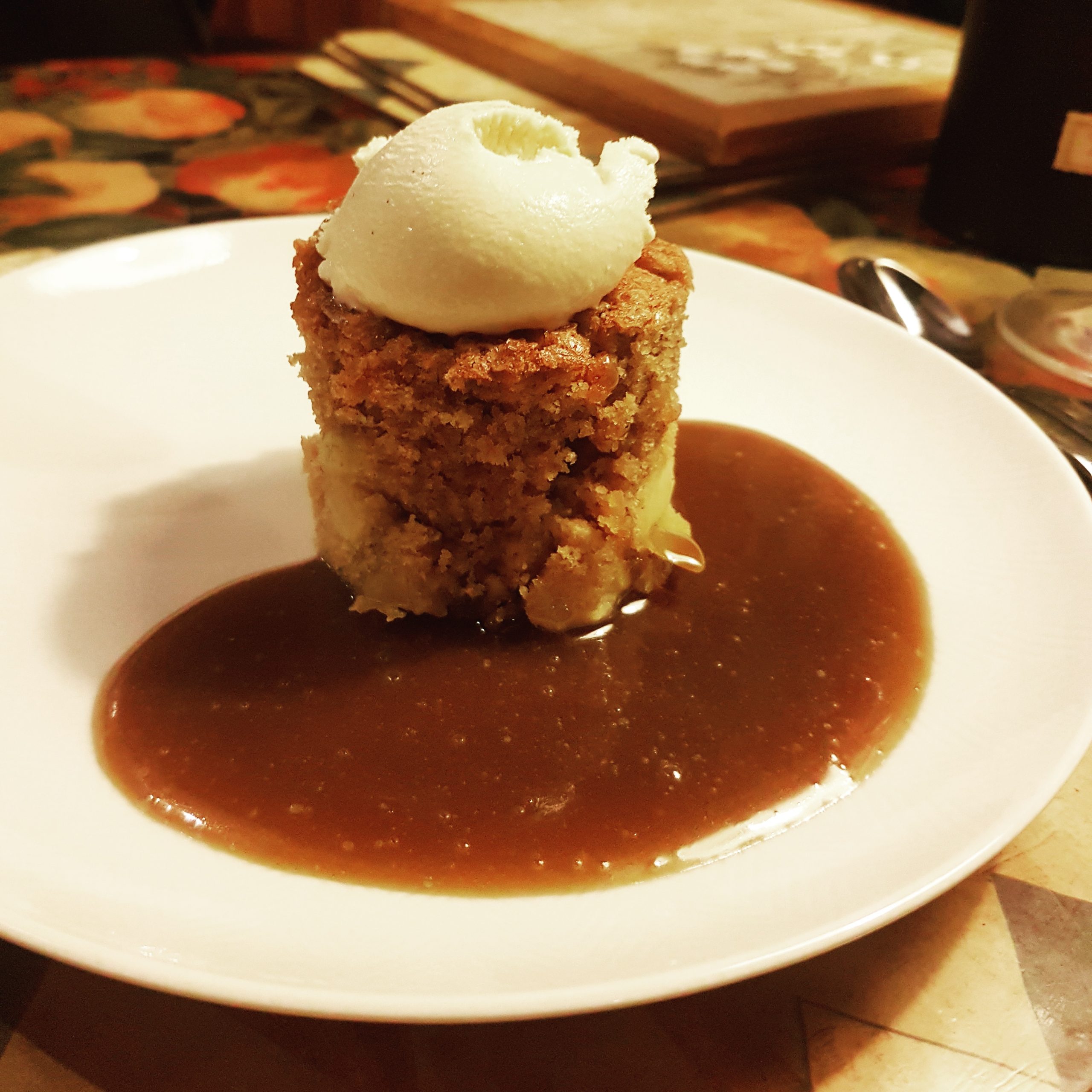 Spiced apple cake & butterscotch sauce
We all need the comfort of cake right now – and this spiced apple cake is delicious! The caramel flavors of the butterscotch sauce really add to the flavour of the apple, but you can also serve it with cream, ice cream, custard – or a mix of all three! Just go with what makes you happy and your taste buds sing.
SPICED APPLE CAKE INGREDIENTS
200g butter, softened, plus extra for greasing
200g self-raising flour
200g soft brown sugar
2 tsp mixed spice
4 large eggs, beaten
4 small eating apples, cored and diced into 1cm size pieces
Demerara sugar for sprinkling
Preheat the oven to 180˚C (gas mark 4) and butter and line a 18cm round cake tin.
Sift the flour and mixed spice into a bowl and mix together. Add the butter, sugar and eggs to the flour/spice mixture and mix well. Then add the small diced apples and stir well. Spoon the cake into the prepared tin and sprinkle with demerara sugar.
Bake in the oven for 50-60 minutes, until a skewer comes out clean. Cool the cake in its tin for 10 minutes, then turn out on to a wire rack and cool completely.
BUTTERSCOTCH SAUCE INGREDIENTS
100g light muscovado sugar
75g unsalted butter
200ml double cream
Put the cream, butter and sugar into a small saucepan over a medium heat.
Stir until the butter has melted and the sugar dissolved, and the sauce has blended together.
Cut out a piece of the cake, pour the sauce over and enjoy – either on its own or with ice cream, cream etc as desired. Enjoy!
Recipe © The Delicate Diner