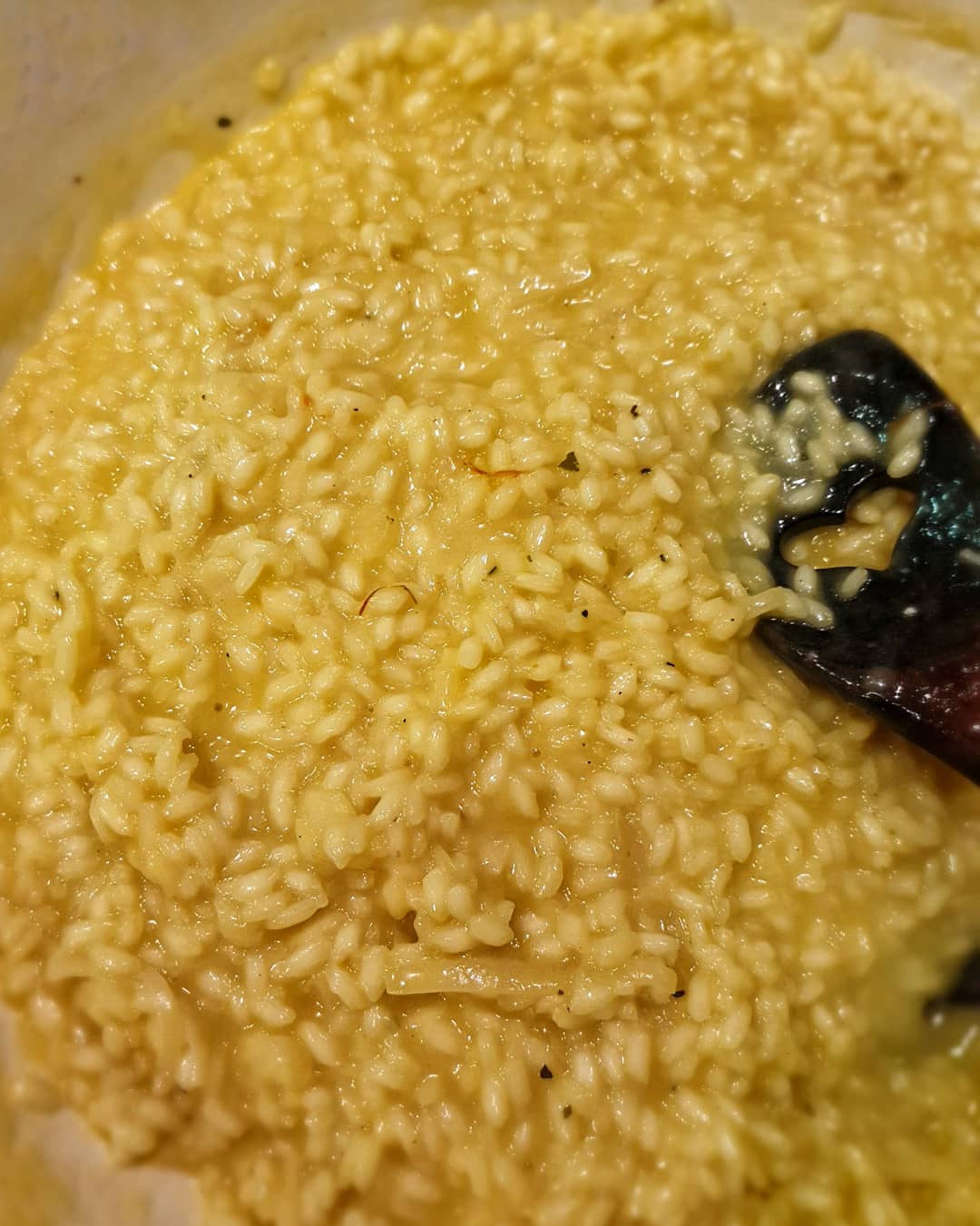 The art of risotto
Risotto. That simple, comforting bowl of creamy goodness that we all need right now. We all know that we are living in difficult and challenging times – I am not going to use this space as a place to talk about that. Instead, I am offering some light relief from the news – along with a store cupboard recipe that everyone can enjoy.
Many people say that risotto is difficult to make. I have never found it to be, and I actually find it quite soothing, gently stirring the grains of rice until they are perfectly al dente. Risotto is also incredibly versatile – you can add any flavour that you wish, and all you need to create the dish is risotto rice, stock, and onion.
The thing that I love most about risotto is how incredibly versatile it is. You can add any flavour, any ingredient, and therefore it is perfect for family meals and dinner parties alike. You can include child-friendly options such as ham and peas, or go up the luxury scale with crab and lobster. A plain, risotto Milanese can sooth unhappy tummies, and if you need comfort food – and who doesn't right now – then pile on the parmigiano, add a swirl of mascarpone, and go for it!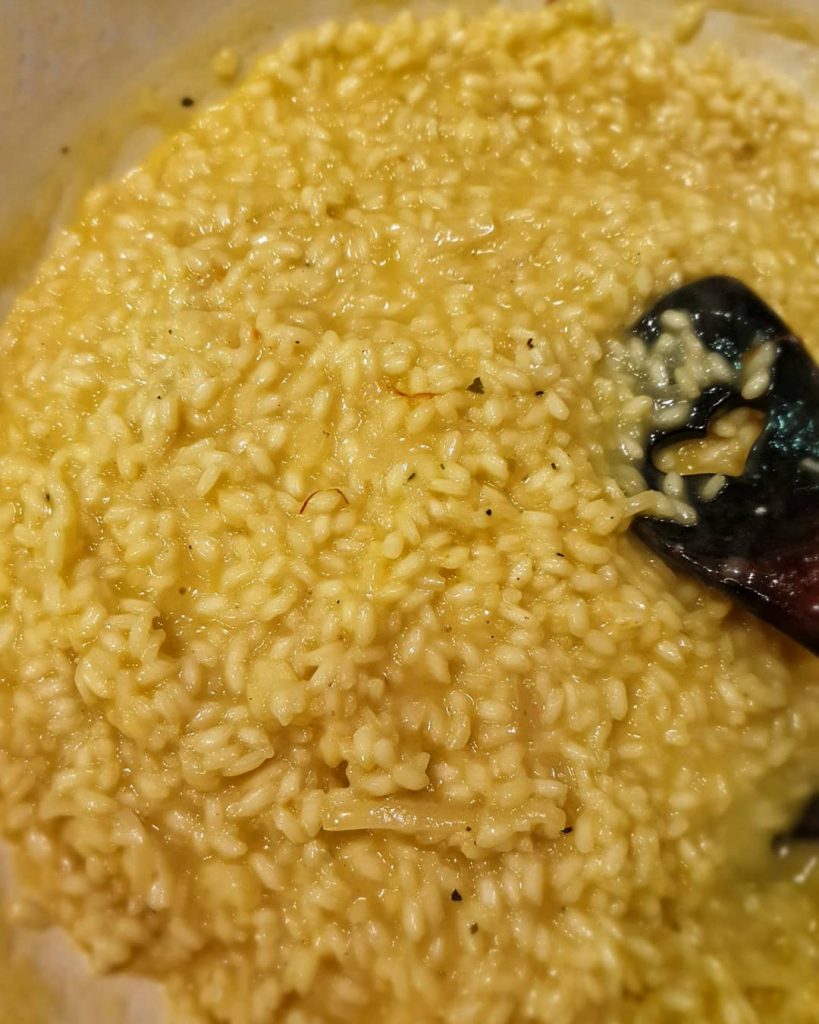 Before I get to the recipe, a word on rice. There are two main types of risotto rice – carnaroli and arborio. Carnaroli maintains its shape better while cooking, and it is very forgiving. Arborio is less starchy and, as such, does not hold its shape as well. However, it is widely available and easier to find. I use both and as long as you keep testing the rice towards the end of the cook, you will be fine. And, if it does go a little over, then it really doesn't matter. Unless you have a food critic over for dinner, of course!
So, on to the risotto itself. I always go by one cup – around 200g – for four decent-sized servings. Of course, the bliss about extra risotto is leftovers – especially arancini, those delicious deep-fried risotto balls, often with an oozing mozzarella centre.
My other top tip is adding the stock. This is something that needs to be done slowly, waiting until each ladle of rice is absorbed. However… I find that while many recipes call for a litre of stock, you do not always use all of it so, if you are using a stock cube or – preferably – a stock pot (Knorrs are great) rather than a homemade stock, I always put this in before beginning to add the water to ensure that no flavour is lost.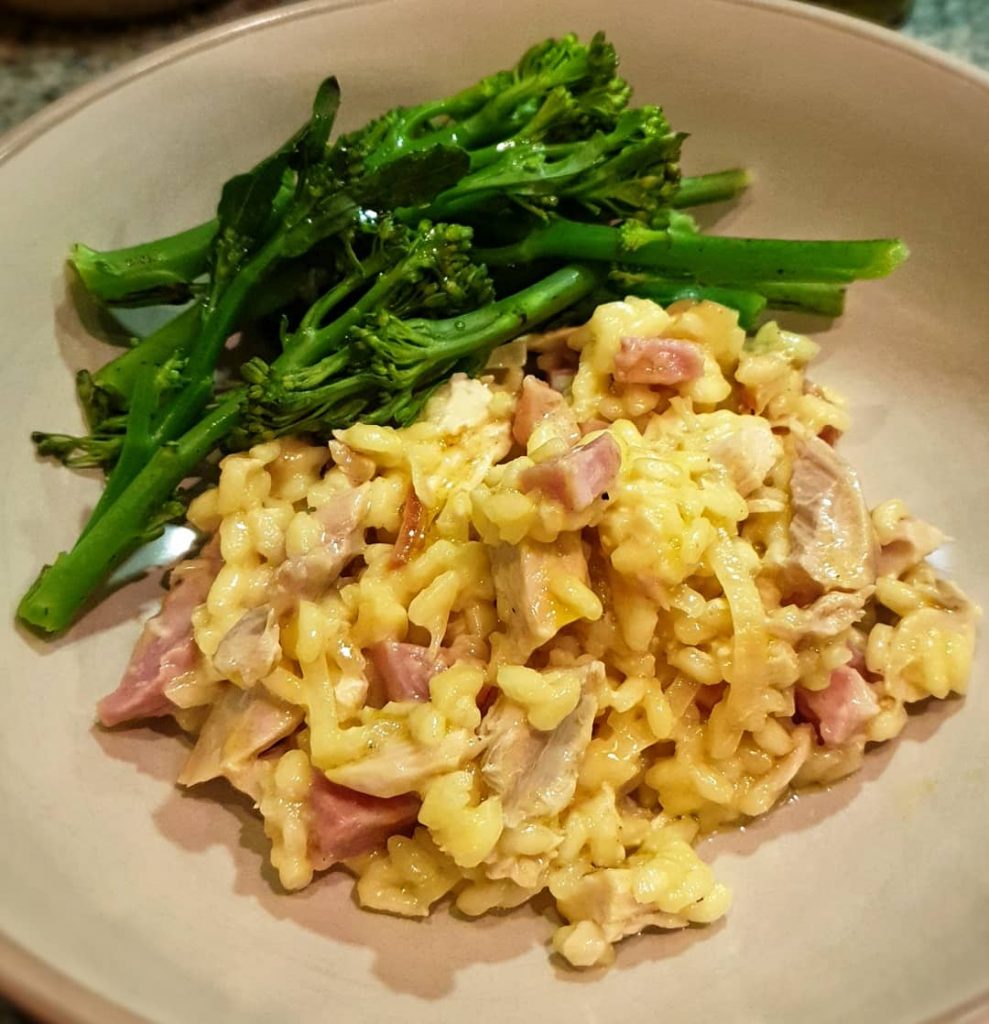 BASIC RISOTTO RECIPE
INGREDIENTS
1 white onion, finely diced – you can use red, or a couple of banana shallots; go with what you have at hand
A tablespoon of Yare Valley Rapeseed Oil
A knob of butter
1 cup of risotto rice (approx 200g)
A splash of white wine
Stock – this can be chicken or vegetable stock but if you are using a cube or pot, do read my point above
Herbs – go with what you love, I tend to use dried parsley for flavour while cooking and fresh parsley or dill at the end, depending on the style of risotto I am making
Seasoning – plenty of black pepper! Be cautious with the salt as, in variably, the stock and parmesan will add saltiness
Parmesan cheese or vegetarian alternative, grated
You need a large heavy-bottomed frying pan.
Begin by warming the oil and butter in the bottom of the pan, and then add the onion, cooking slowly for around 10 minutes until soft.
Once soft, add the risotto rice, stirring constantly until the grains are coated in the butter. Add a splash of white wine and keep stirring until the liquid is absorbed, and then begin to add the stock, a ladle at a time. As you add each ladle, keep stirring the rice until all the stock is absorbed before adding the next ladle.
Keep adding the stock until the rice is cooked and all the liquid has been absorbed – note that you may not need all the stock. You want the rice to have a bit of 'bite' still.
Add whatever extra ingredients you are using until warm, then add the herbs, black pepper and stir in a handful or so of parmesan cheese. As always, serve with extra parmesan for comfort.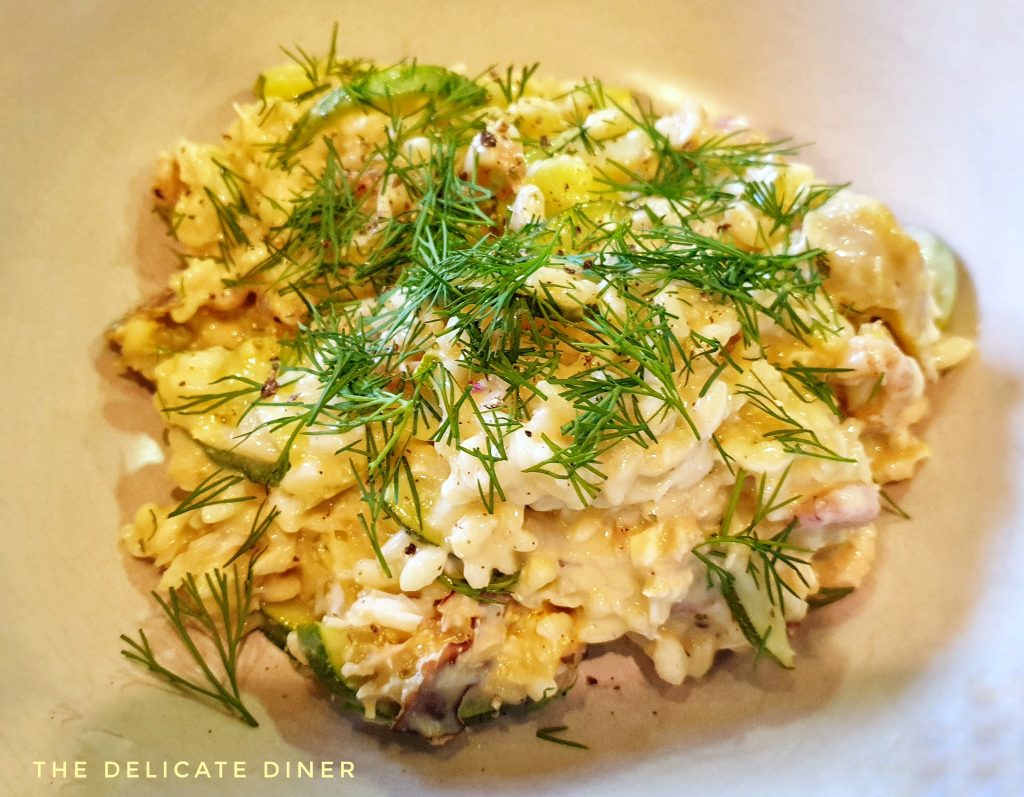 Jazzing up a risotto
The beauty of a risotto is that you can add whatever you want – cheese past its best comes to life in a risotto, as do vegetables that need eating. That last bit of meat from the Sunday roast goes a long way when diced and added to the unctuous rice mixture. Tinned food – tuna and sweetcorn immediately come to mind – go well when added to the dish. Or keep it simple, a squeeze of lemon that may have seen better days, some tired herbs added at the last minute, and some cheddar cheese if you don't have parmesan or it's vegetarian equivalent, pecorino.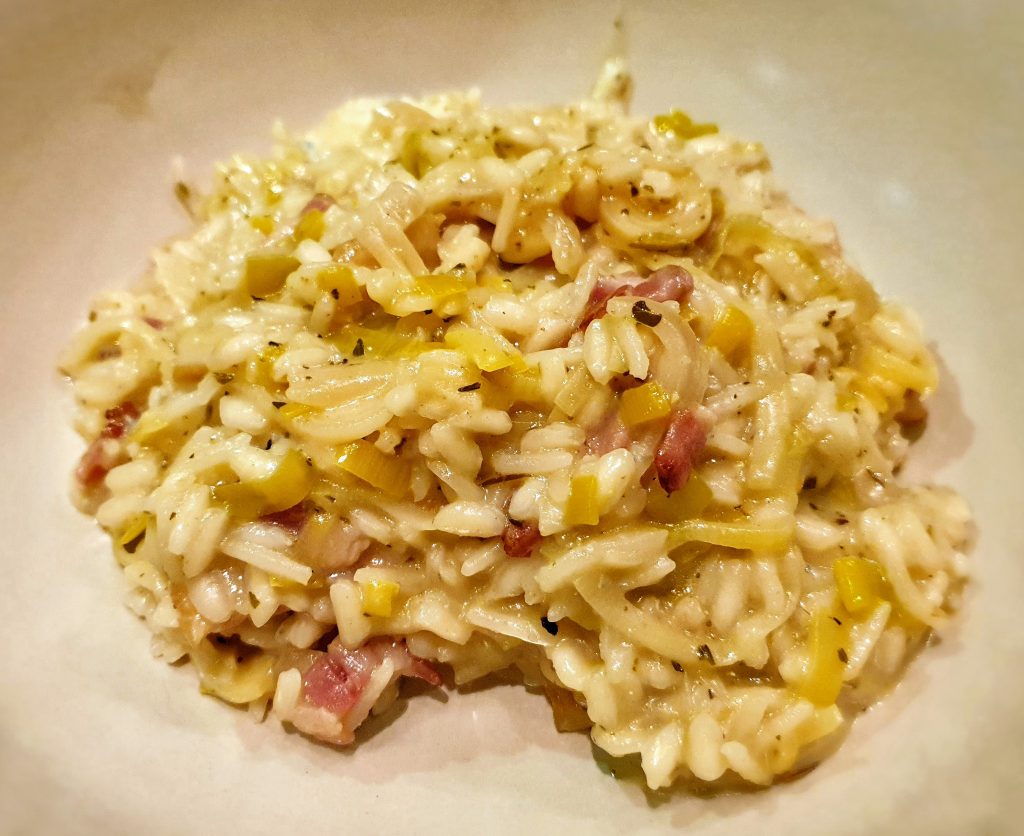 Above all, the key to a risotto is to relax, take your time, and enjoy the process. Let me know what combinations you come up with, and happy stirring.