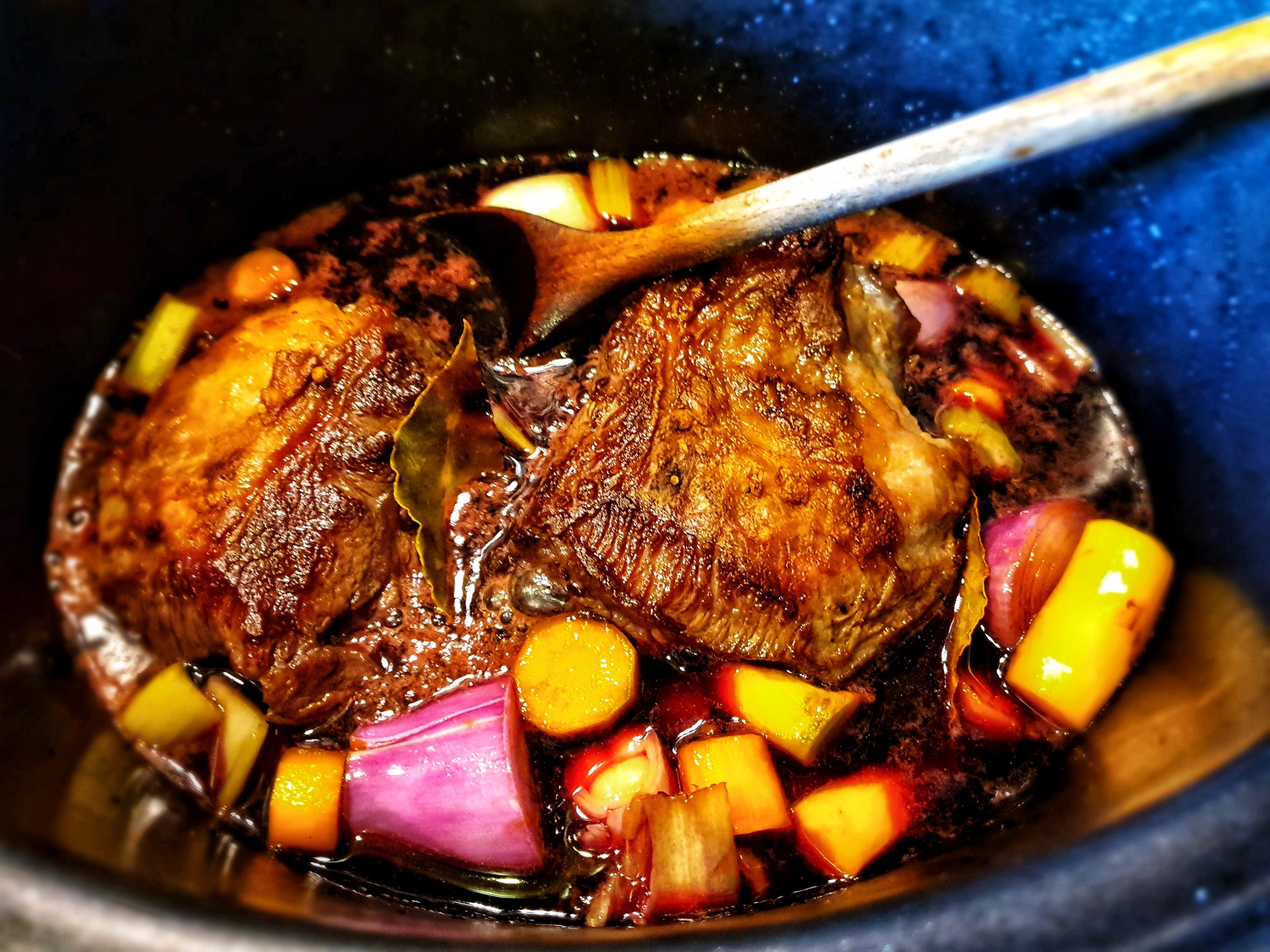 The Butcher's House Slow Cooked Ox Cheeks
Ox cheeks – and beef cheeks – are amazing cuts of meat. When slow cooked, the become incredibly tender and melt in the mouth. Although the weather is warming up outside, the evenings are still cool enough to enjoy this delicious meal. This recipe easily feeds a family of four, with leftovers for another day.
INGREDIENTS
4 ox cheeks – ask your butcher to remove as much fat as possible
Yare Valley rapeseed oil
3 shallots, quartered
3 or 4 bay leaves
2 celery stalks, chopped
2 large carrots, sliced
A generous helping of white peppercorns
Dried parsley & fresh thyme
500ml good red wine
A beef stock pot
Boiling water
Add a splash of Yare Valley rapeseed oil to a pan and add the ox cheeks to caramelise the outside. You want to ensure that any remaining fat is rendered as much as possible, and ensure that both the meat and fat have a good, rich colour to them. Again, do not worry if it catches a little as it all adds to the flavour!
Once you are happy with the meat, add the shallots, bay, celery, carrots and peppercorns and stir to cook out for a few minutes. Then add the red wine, the beef stock and the herbs, again stirring well. Top up with boiling water to cover.
Transfer to a slow cooker (the pans of some slow cookers can be used on the hob) and cook on high for eight hours.
The liquid will reduce down considerably during the cooking process, and the cheeks will become incredibly soft and tender.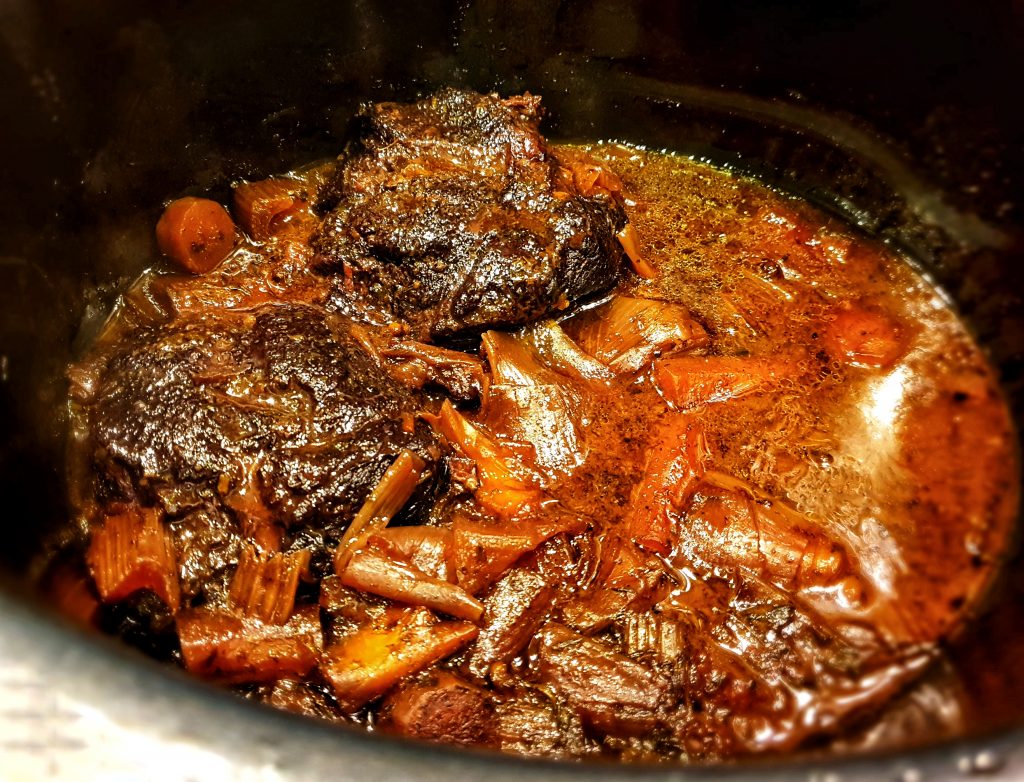 You can serve this dish with whatever takes your fancy – wet polenta (polenta cooked with water, with parmesan and butter mixed through) would go well as would mash. We enjoyed this with a baked potato and cabbage and I have to say, the potato soaked up the gravy perfectly!
You can also cook this in a low oven at if you do not have a slow cooker.
Recipe © The Delicate Diner for The Butcher's House