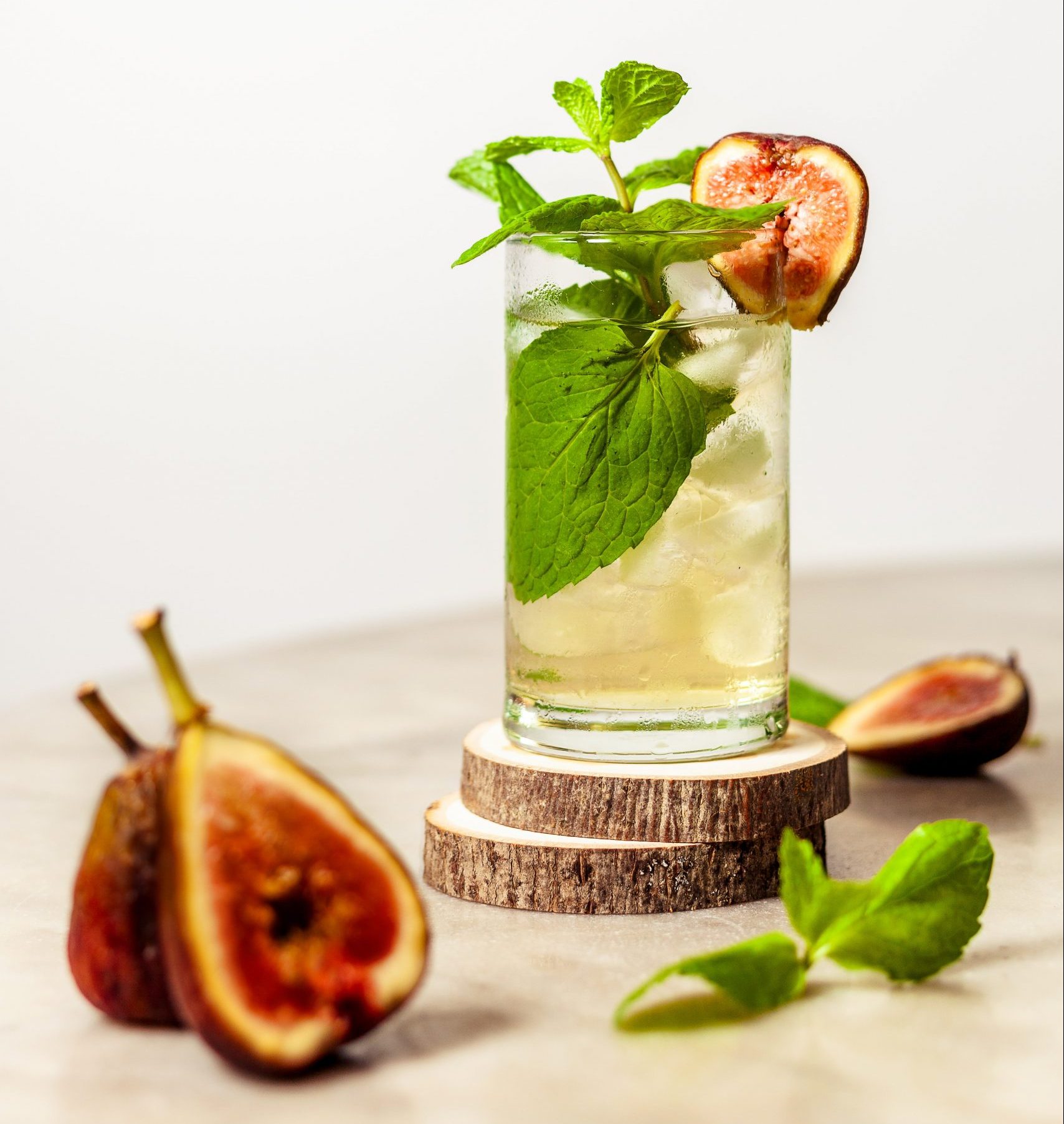 Drinks for the long weekend…
Talking to my friends during these interesting times we find ourselves in, there is a common theme of what is getting us through – and that is the moment when the sun is in the right place over the yard arm and we can crack open a bottle, sit down and relax, and try to pretend that we are not currently living in a sci-fi film!
With the long weekend upon us (or just another day in lock down if you are cynical), and another at the end of the month, I thought I would ask some of my foodie friends what their favourite drink is, the one that has helped them get through lock down the most.
Enjoy their answers, be inspired, and don't forget to share your own creations with me using #thedelicatediner
Jonathan and Alison from Norfolk Gin have created a cocktail called Pink Stiletto for their good friend Helen (@muddynorfolk) to share with The Muddy Award winners of 2019. "This is a long and refreshing pink gin cocktail," Alison tells me. "It definitely is our go-to cocktail and makes the most of our homegrown rhubarb."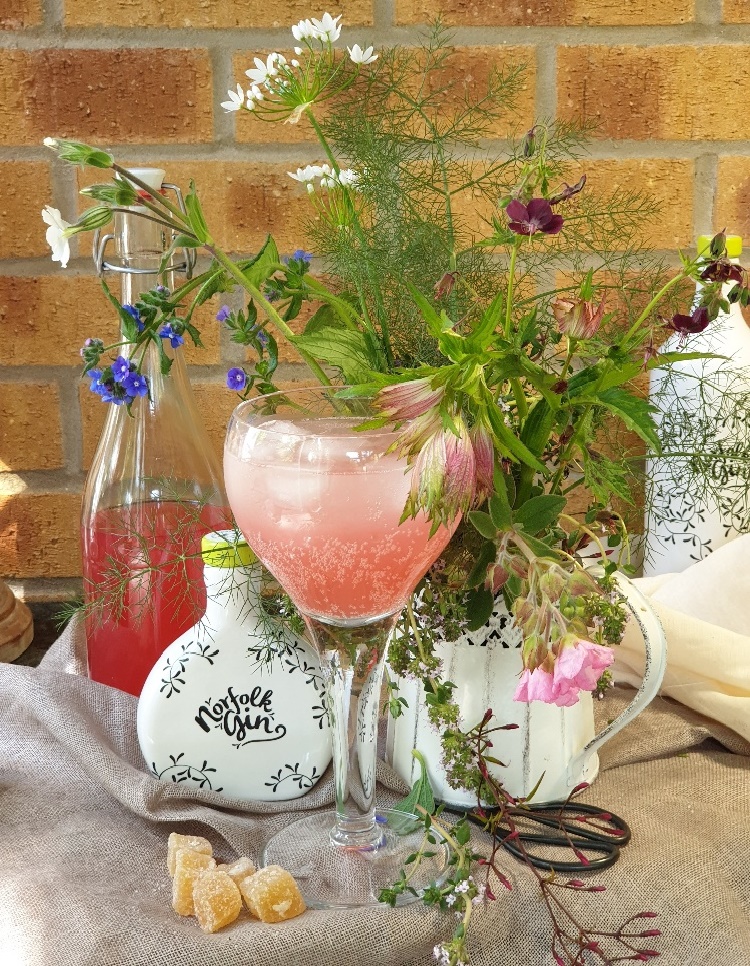 Pink Stiletto
Norfolk Gin
Rhubarb & ginger cordial
Angostura bitters
Soda water
"This cocktail has tarty rhubarb, spicy ginger and then the aromatic botanicals of the gin. They all mingle together to create delicious layers of sweet and sour notes – we love the spicy finish."
Jonathan adds: "The cordial is such a warm soft pink colour and is also great as a refreshing mocktail – sparkling water, plenty of ice and a generous squeeze of lime. We enjoy serving the Pink Stiletto with additional crystallised ginger or ginger shortbread.
"At the moment, we are drinking our cocktail in the garden – we have numerous aromatic pots of herbs and flowers in the house as well as the garden, just adding warmth, wellbeing and happiness to our days."
If you don't fancy making a cocktail just yet, Tom Mead, Manager at Adnams Harleston, presents an easy option. He tells me that "Adnams Finest Reserve Port has become my lock down survival tipple."
"This port has proved to be my favourite evening drink of choice at the moment," he says. "It has a wonderful richness and delicate sweetness that makes it simply perfect to finish an evening with. It has to be one of the smoothest and most drinkable ports around."
Another nod to the Adnams drink range comes from Katrina Bavin, who owns Weavers in Diss with her husband, Will.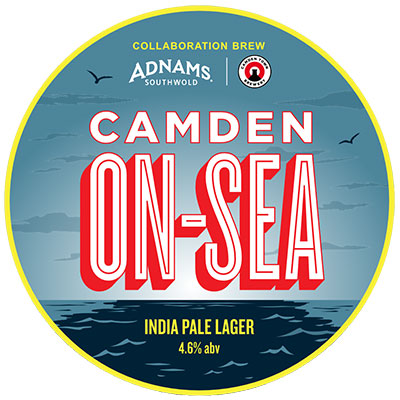 "My tipple of choice of late is usually a nice cold beer and a new favourite is the Adnams Ghost Ship Camden Town Brewery collaboration called Camden on Sea," she says. "It's the first thing I go for when we finish sending out the weekends takeaways!"
The guys over at Yare Valley Oils really rate this cheeky little cocktail made using St Giles Gin, made by their friend Dominic Whyte who is Head of Sales at the distillery. "The lovely weather at the moment and the fact that this is a celebratory weekend mean that we should all enjoy something special," says Glenn Sealey, Sales and Marketing Manager for Yare Valley Oils. "This cocktail suns up the ethos of our farm – sunshine in a glass!"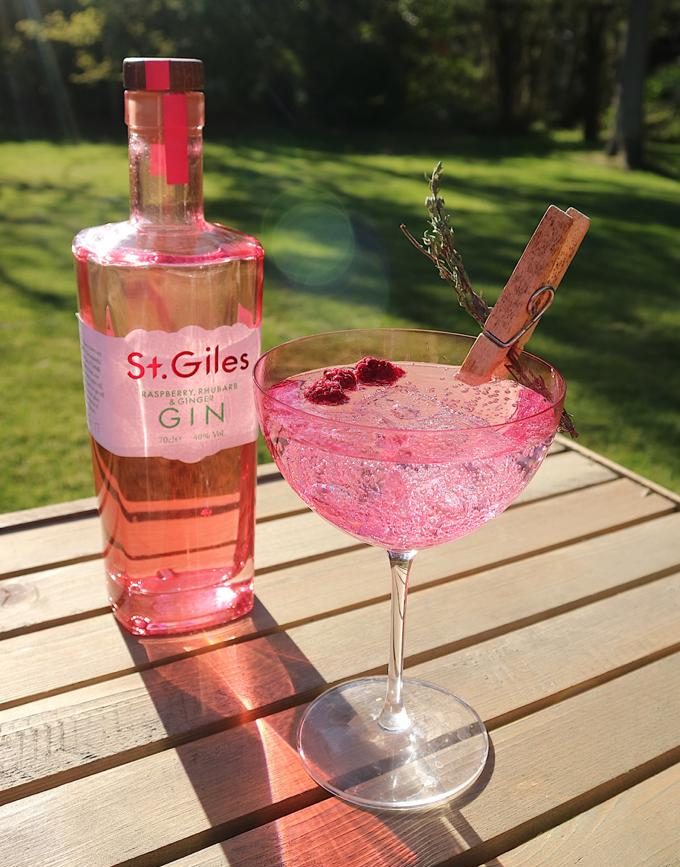 Rhubarb, Raspberry & Ginger Gin Collins
50ml St Giles Rhubarb, Raspberry & Ginger Gin
25ml Lime Juice
25ml Sugar Syrup (1:1)
Ginger Ale
4 fresh Raspberries (1 for garnish)
Lime wheel
Muddle three raspberries in bottom of glass. Add gin, lime juice and sugar syrup, stir until incorporated. Fill glass with ice. Top with ginger ale. Garnish with lime wheel and remaining raspberry.
Hugo Stevenson shares his recipe for a Sunshine Margarita, a cocktail loved by his wife, Anna. Hugo is Head of Fundraising and Communications for Priscilla Bacon Hospice, and together they founded Norfolk Online with friends – a great website where you can read a column from yours truly every month!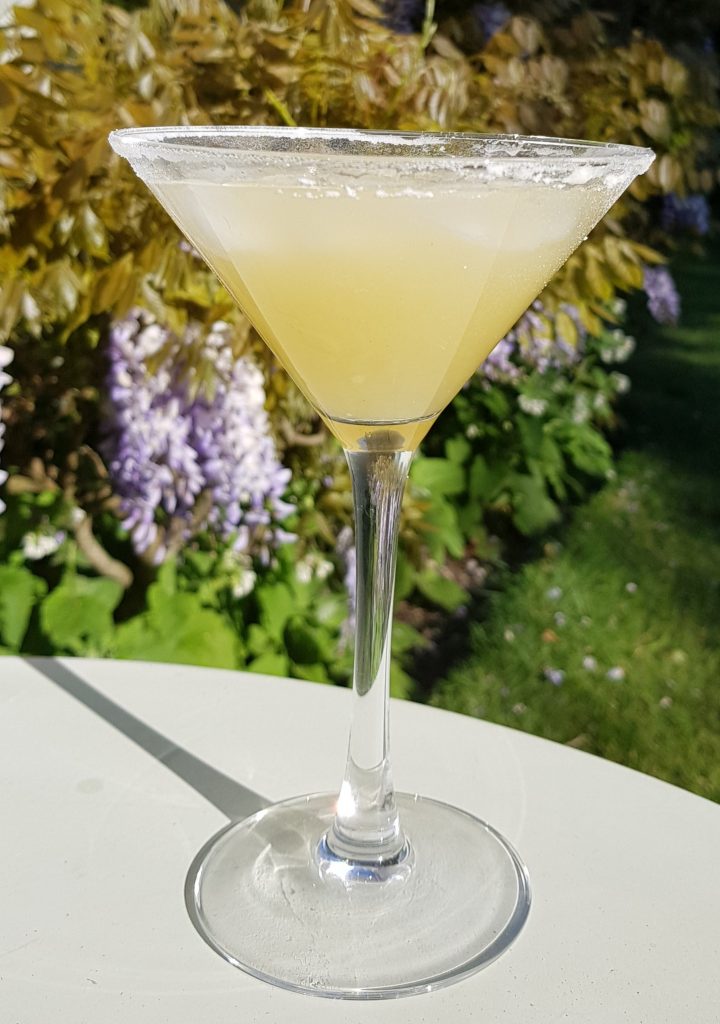 Sunshine Margarita
4 large limes (look for smooth, soft, lighter-skinned limes rather than dark ones)
90ml Cointreau ot Triple Sec
90ml Tequila Cuervo Gold (smoother than Silver Tequila)
Chill and serve over ice in a salt rimmed cocktail glass.
"This is Anna's favourite cocktail," smiles Hugo. "The nicest one we had was in the Mandarin Oriental in New York overlooking Central Park; the worst was in a bar in Bristol where the fresh lime was substituted with lime cordial…"
Over the border into Suffolk, we have the Earsham Street Fish Company in Bungay. Owned by Lucy Denny and Cliff Harris, the couple each share their favourite tipple.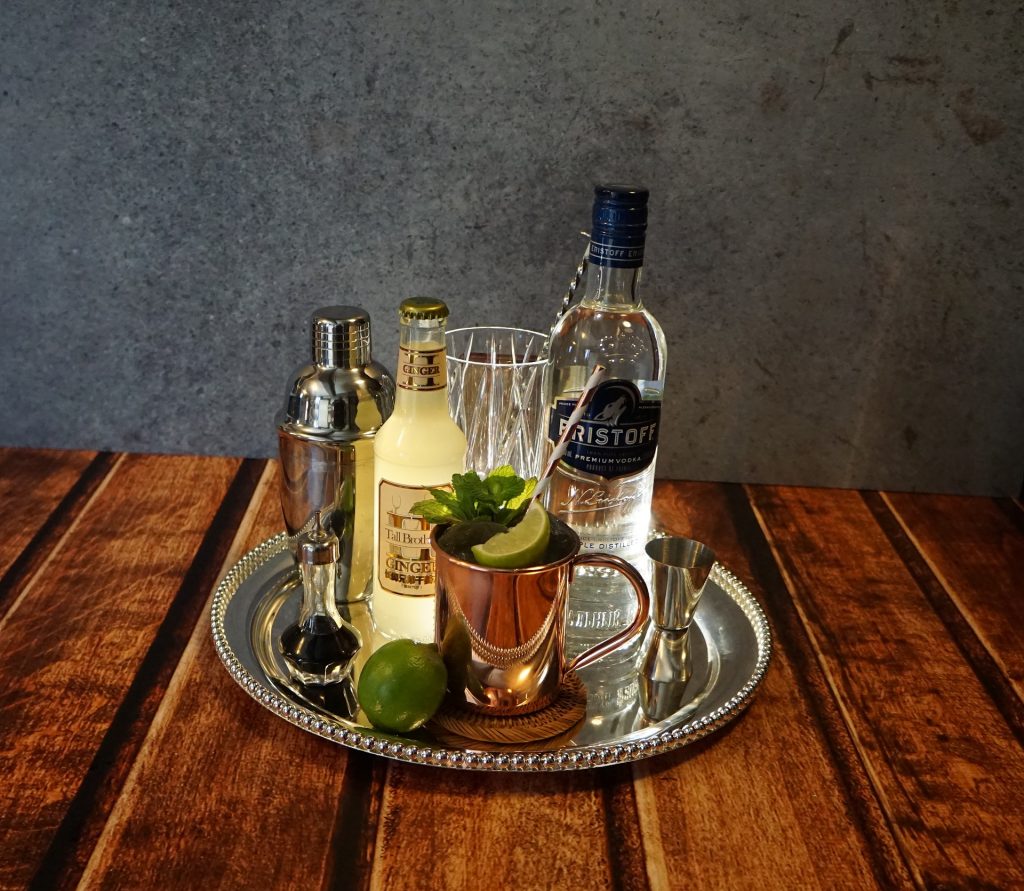 Lucy's Moscow Mule
Place a handful of mint leaves in a tall glass
Add ice cubes
Few drops of angostura bitters
Half a lime, sliced (squeeze some of the juice over the ice)
Double shot vodka
Top up with ginger beer
"Stir gently so as not to lose the fizz and enjoy! says Lucy. "As for Cliff, his favourite is rum – lots of rum!"
Neighbouring Michelle Steele from Earsham Street Deli says that her favourite cocktail is a French 75.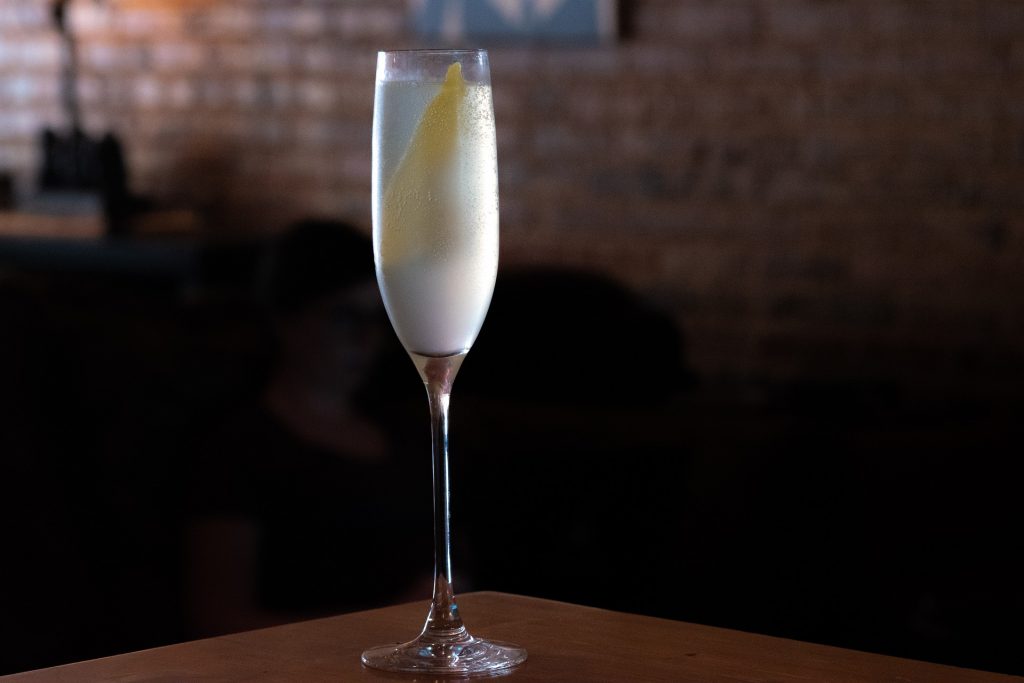 "I love a French 75 – that's my cocktail," explains Michelle. "Gin, champagne, lemon juice and sugar syrup. It is simple, chic, and perfectly balanced!"
French 75
1 tbsp lemon juice
1 tsp sugar syrup
50ml local gin
Champagne
Ice
Lemon zest
Pour the lemon juice, sugar syrup and gin into a cocktail shaker then fill up with ice. Shake well then strain into a champagne flute. Top with a little champagne, leave to settle, and then fill up with more champagne. Swirl gently with a cocktail stirrer and garnish with a strip of lemon zest.
Keeping with the fizz theme, Chet and Waveney Valley Vineyard have a cheeky number for you all to enjoy – the wonderfully-named Skylark's the Limit!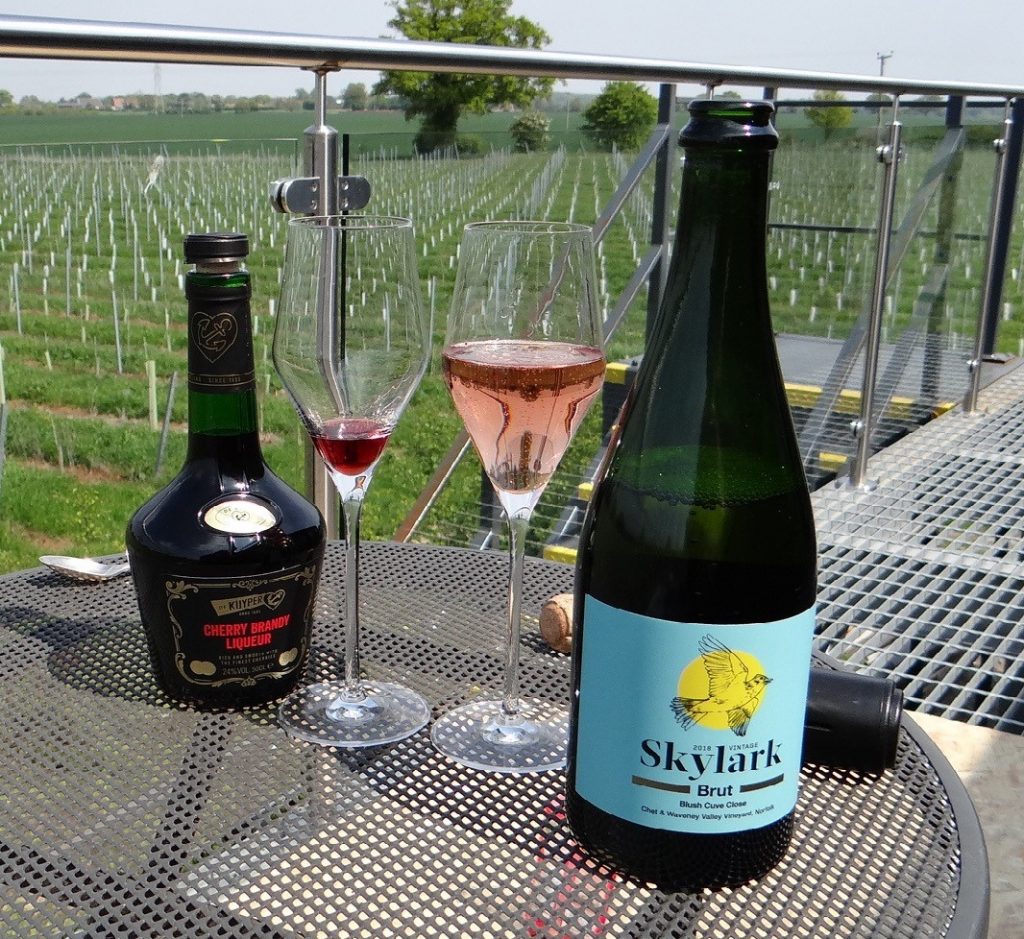 "Skylark's the Limit is made using our signature sparking, Skylark Brut," says John Hemmant, owner and winemaker at Chet. "The drink is best drunk with lots of ice as a long drink. I took this photo from our new winery, overlooking the Chardonnay vineyard as I took a break on a glorious afternoon to enjoy our new cocktail. Interesting, the different vintages give a different taste – the 2018 is more lush and complex while the 2017 has more citrus and green fruit coming through."
To enjoy Skylark's the Limit, put a cap full of apricot brandy in the bottom of a champagne flute and top up with Skylark, and add a sprig of mint. Sit back, sip, and relax.
Finally, I had to ask one of my (many) Norfolk favourite chefs what his preferred lock down drink is, and this is the perfect drink to end on.
Fabio Miani from The Wildebeest shares Raspberry Mojito. "This cocktail has accompanied me all the way through this lock down. It is always the main drink during a barbecue or as an evening aperitif in the garden. For some reason, having this cocktail reminds me of summer in Thailand and that's why I have chosen this mojito – to take me back to those memories and help me for forget these hard times."
Raspberry Mojito
5/6 mint leaves
3 lime wedges
10 fresh raspberries
2 teaspoons demerara sugar
50cl white rum
Soda water
Crushed ice
Put the lime wedges and sugar in a tumbler glass and, with the help of a muddler, crush them lightly to extract the juice and combine. Then add the raspberries and crush just slightly. Tear the mint leaves roughly and add to the tumbler. Cover with crushed ice until almost at the edge of the glass; if you don't have any crushed ice, put some ice cubes into a tea towel and crush with the help of a rolling pin.
Add the rum and stir well. Top up with a dash of soda, serve and enjoy!
Our local drinks fare well in this list – and Wild Knight Distillery have some special drink recipes for the long weekend on their YouTube channel – and comes as no surprise to me. We really do have some amazing producers here, and it is great to see so many of their products being enjoyed by everyone.
While I think that we really do enjoy our cocktails in this part of the world – especially with a local gin, the last word must go to Richard Dade of The Butcher's House. When asked about his lock down drink, the reply was "Coffee – the stronger the better!"
Let me know what your favourite lock down drink is – the perfect G&T, a cocktail, or just a refreshing glass of elderflower and lemonade.