The Delicate Diner Goes To… The Swan, Loddon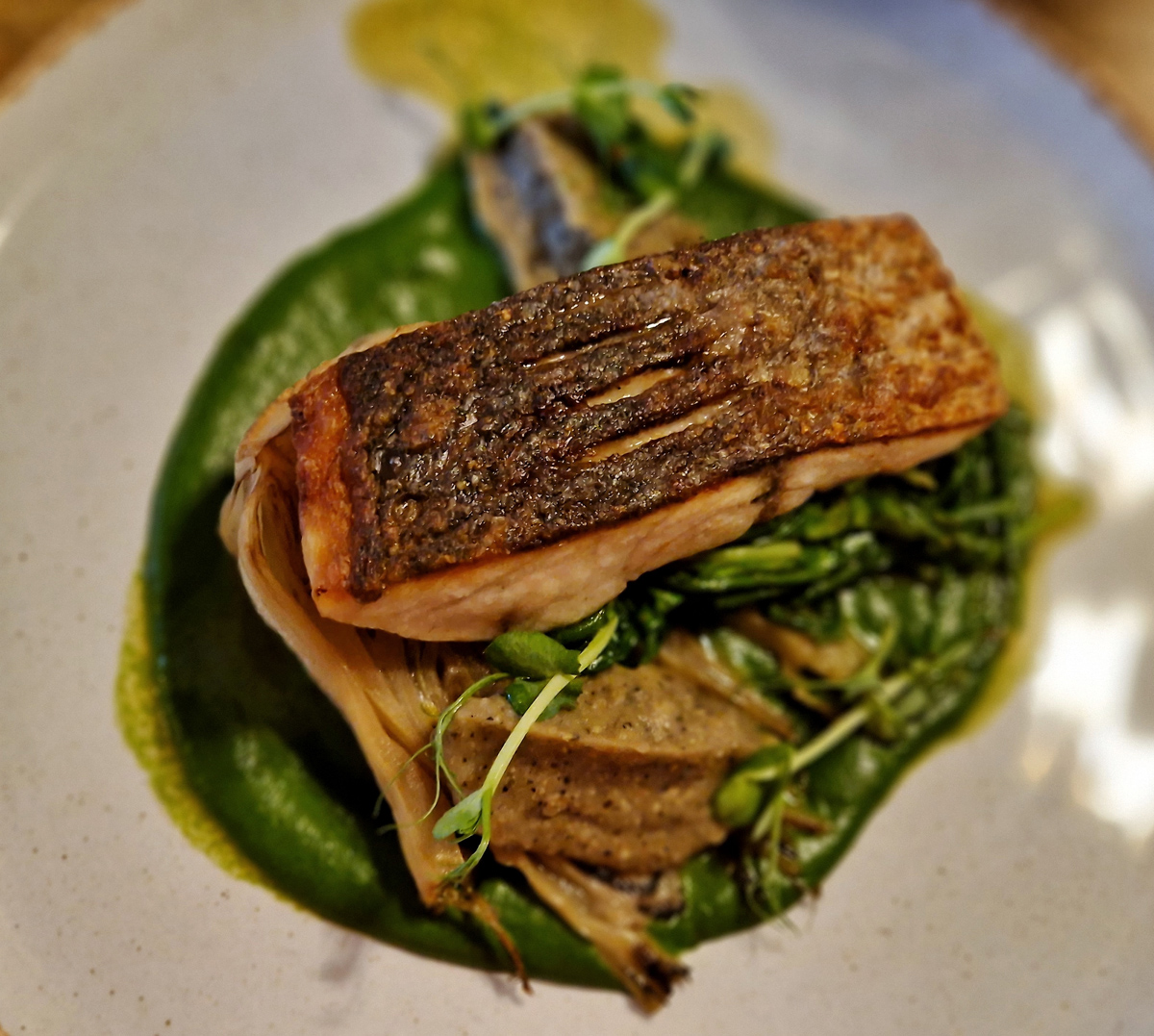 The Swan in Loddon is a place with a rich history being a former coaching house, built in the 18th century. Ten years ago, Andrew Freeland and Justin Fenwick transformed the neglected building into what it is now – a perfect pub for locals, a destination restaurant, and an ideal place to lay your head for the night in one of their rooms. Under Executive Head Chef Jason Wright, and Head Chef Shel Gibbs, The Swan is in safe hands – and I went to stay the night to find out more.
 Since my last visit in 2017, The Swan has continued to glide calmly, negotiating the muddy waters that this decade has thrown at us. The same team is still at the helm – Jason splits his time between here and the beautiful Elms Barn wedding venue in Toft Monks near Beccles, owned by the Freeland family – and his wife, Kelly, is Front of House Manager. Last year, Head Chef Shel Gibbs joined, bringing with her a wealth of experience from places including another Swan, this time in Southwold, and The Wildebeest in Stoke Holy Cross. This year has seen a flurry of weddings at Elms Barn, yet The Swan remains at the heart of the community – a wonderful cross between a place to stop for a drink on the way home, the perfect place to stay and unwind, plus, of course, a great place to eat with family and friends.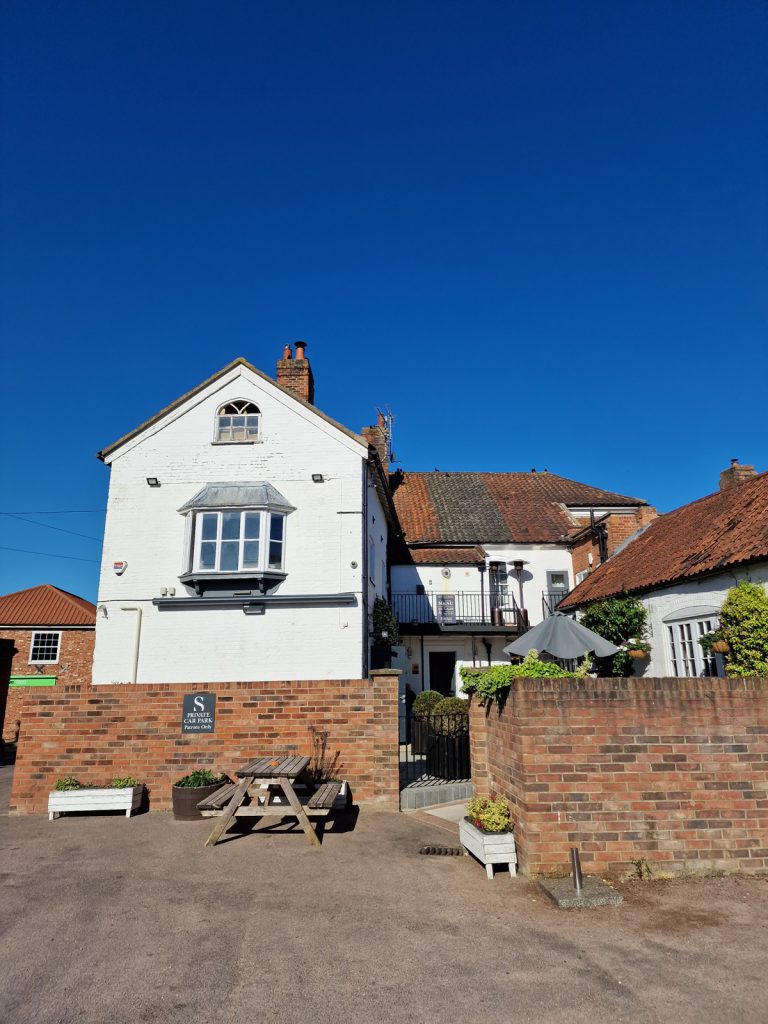 Andrew invited me back to enjoy The Swan experience once more, and it was a beautiful summer's day when I checked in. The Swan offers 10 very comfortable en-suite rooms. All are spacious, offering a deluxe space to relax and unwind in. With either king-size or super king-size beds, goose-down duvets come as standard. There is also free Wi-Fi, flat-screen televisions, and tea and coffee making facilities. All accommodation at The Swan is external – the upstairs is a private dining area, art gallery, and available for private events – but all are located within the grounds. The original four rooms are in the building just next to the beer garden, the next three are in the old Town Hall, a historic building just to the right of The Swan when you pull into the car park, and the final three rooms are in the 'lockdown project', just at the back of the grounds – which is where I am staying.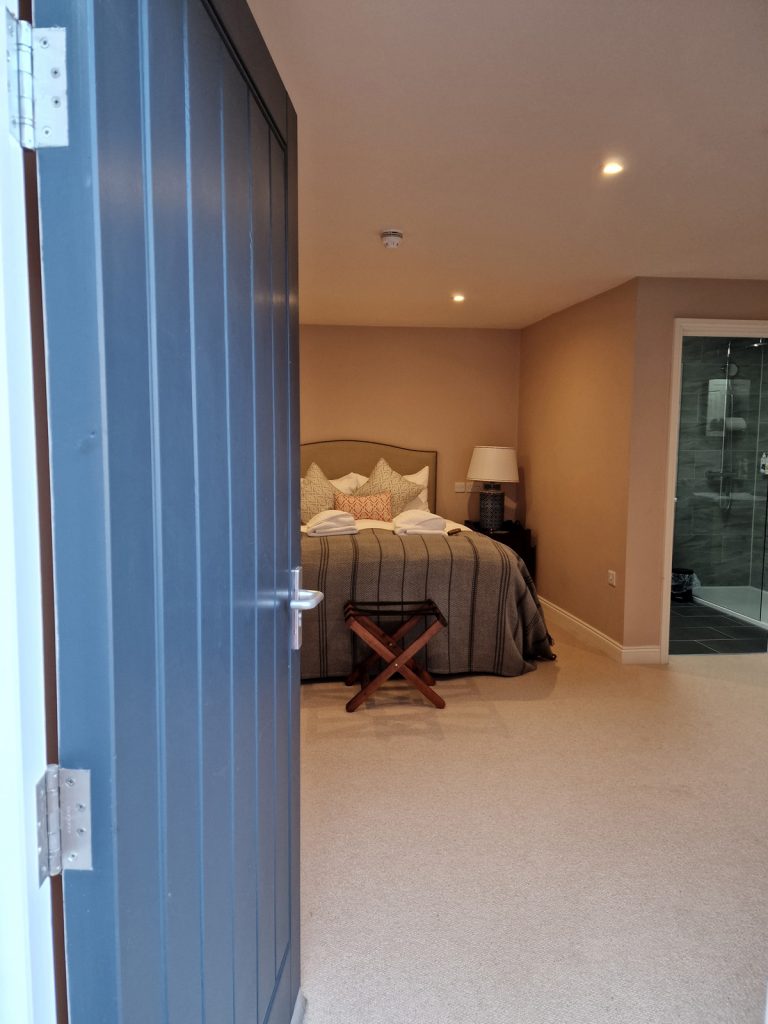 These chalet-style rooms have all you could need and more for an overnight stay, or longer. The two things that strike me most when I enter my room is the luxury, quickly followed by the peace. This is a haven, a space where you can truly shut the world outside and relax in your own space. The rooms are generous in size, and full of little touches to make your stay easier, from the Lavazza coffee machine and comfortable chair in the corner to the wooden hand finished Do Not Disturb signs and the subtle lighting. There are plenty of mirrors for getting ready, as well as wardrobe space. The soft furnishings all add colour and opulence to the room, making it a place to relax – just as it should be.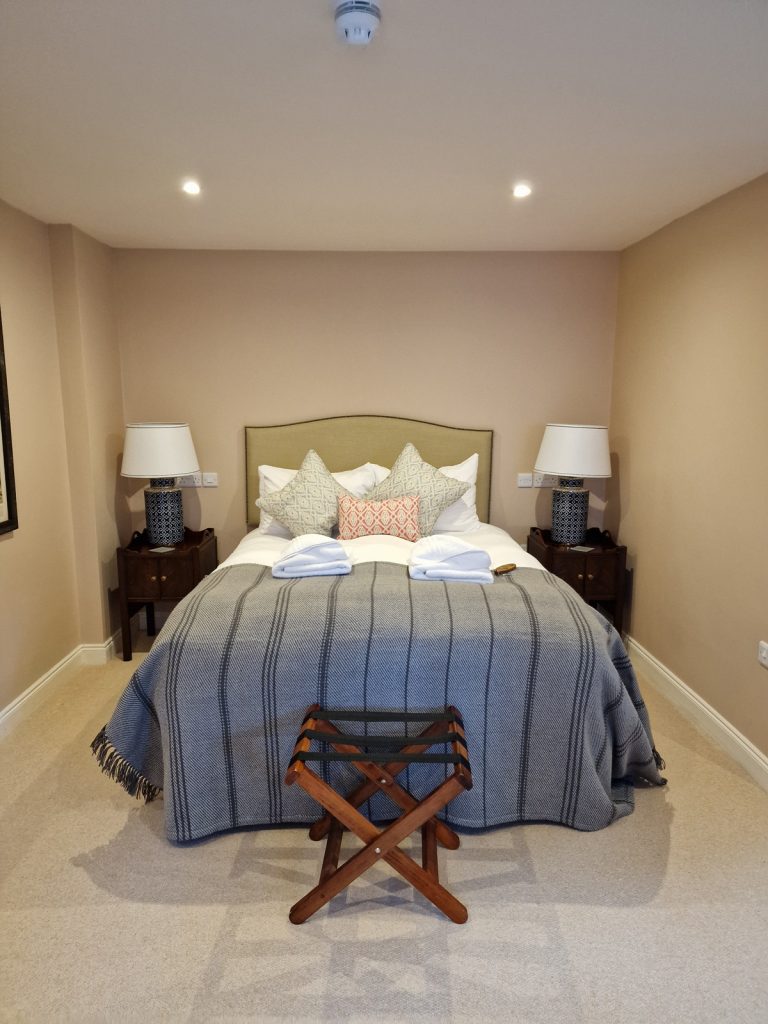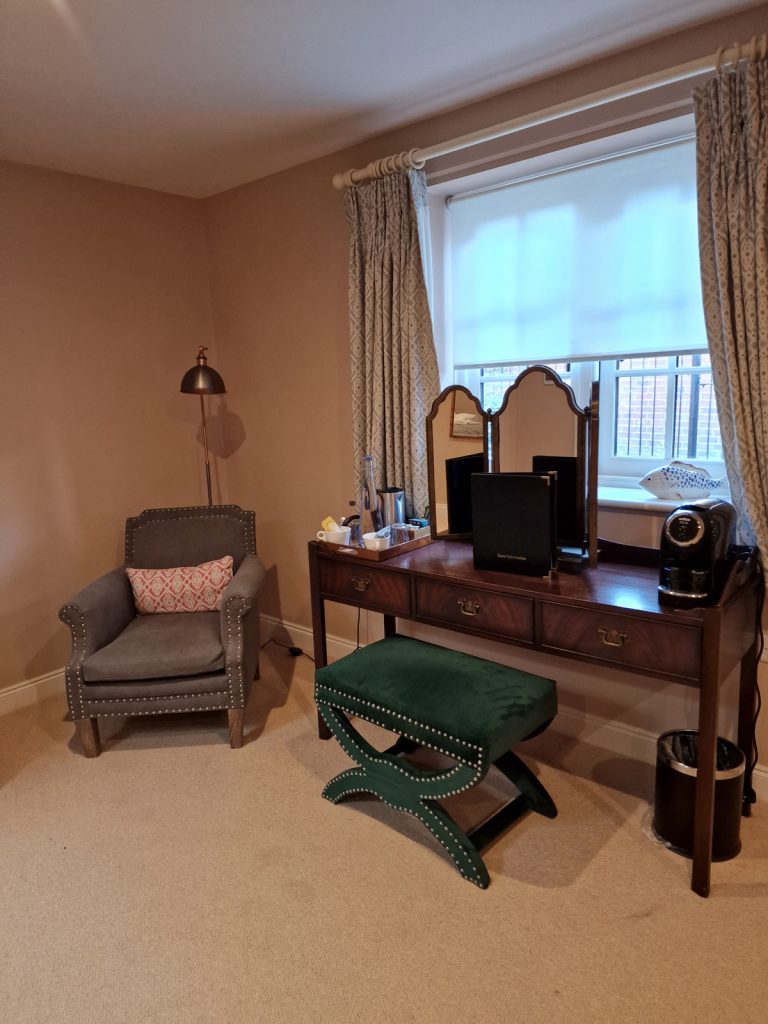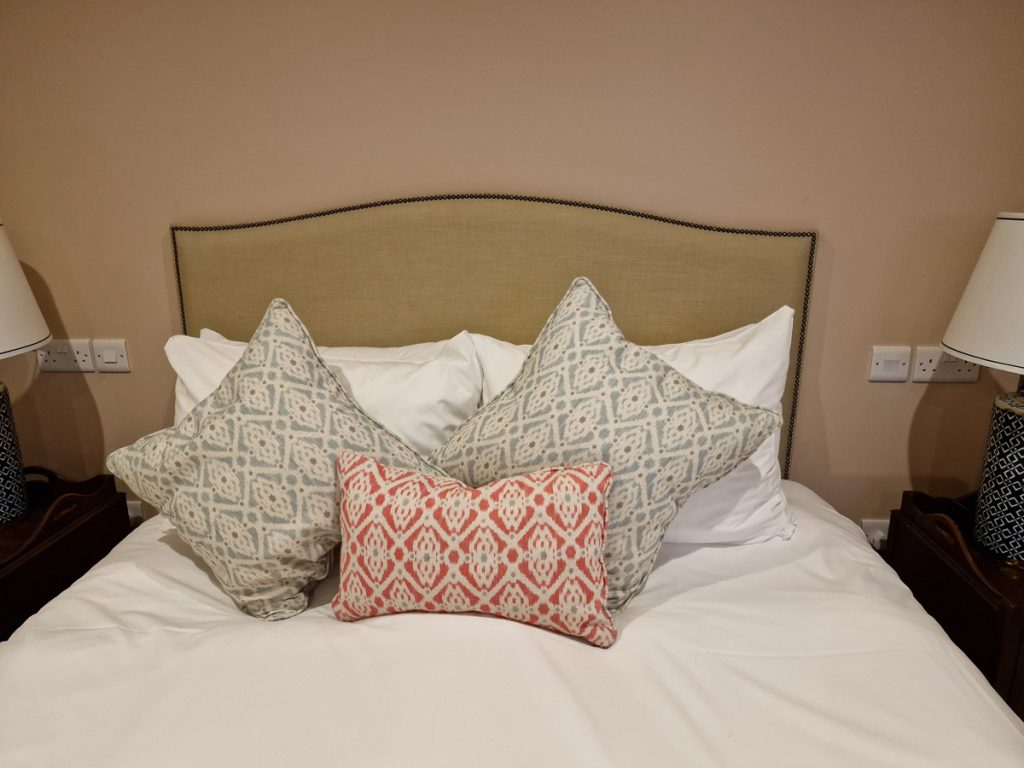 The en-suite is also well proportioned, with a rainfall shower and lots of light coming in from the overhead skylight. Rather than 'throwaway' shower products, The Swan has a range of naturally scented products they can refill and thus save on disposable plastics. With its beautiful tiling, it is all spotless, and very smart.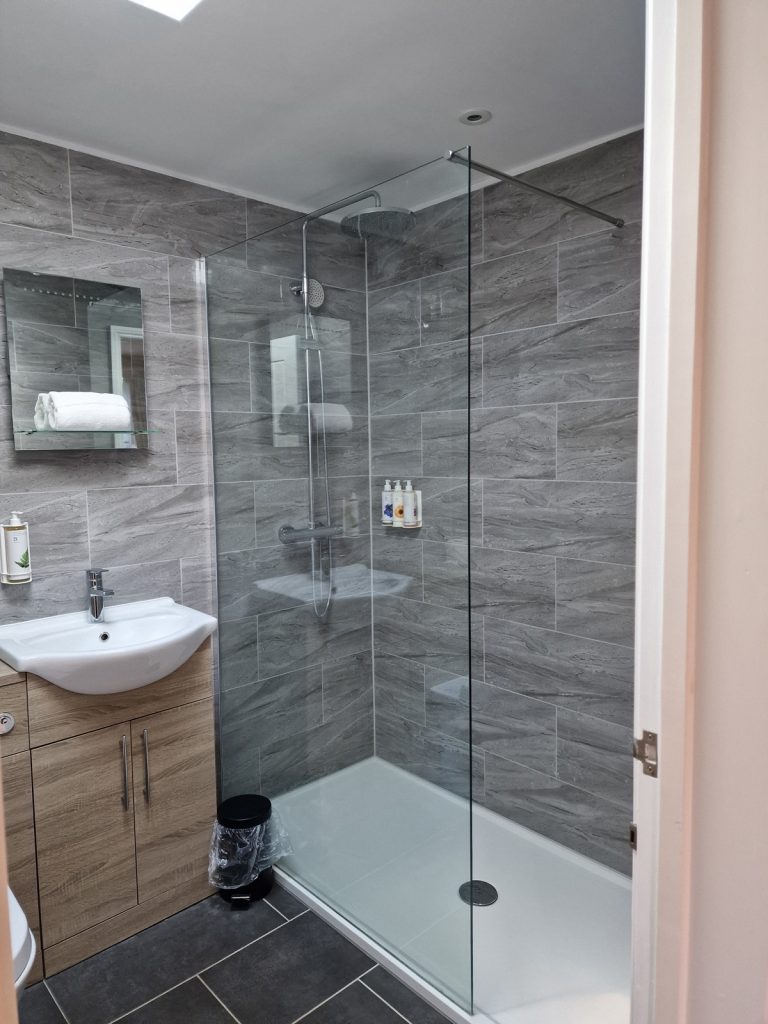 Having settled into my room, I headed back around the pub to the beer garden and to enjoy a G&T in the sunshine while waiting for my friend, Louise, to join me for dinner. The Swan offers a brilliant range of gins, many of them local, as well as local beers, wines, and other spirits. And, it naturally follows on that as much of the food is as local as possible as well. Drinks enjoyed, it was time to go into the restaurant for dinner. The Swan has a bar area and a separate restaurant, located in a timber-beamed room. The restaurant was full, and we eagerly scoured the menu and specials board.
The baked rosemary and garlic Camembert with grapes, celery, chutney and bread tempted both Louise and me – who doesn't love baked Camembert! – but as this is something you can find anywhere, we tore our eyes from hot cheese and continued looking. From the daily specials, the cod cheeks in tempura with pea purée caught my eye while Louise went for the simply described onion bhaji with butter curry sauce and coriander. As for the mains, I again went for stone bass with braised fennel, smoked aubergine, samphire, and spinach, while Louise chose from the specials menu – duck breast with parmentier potato, roasted beetroot, tenderstem broccoli, and a rich red wine jus. To drink, we ordered a bottle of Côte de Brouilly 2019 Les Grillés Domaine Chevalier-Métrat.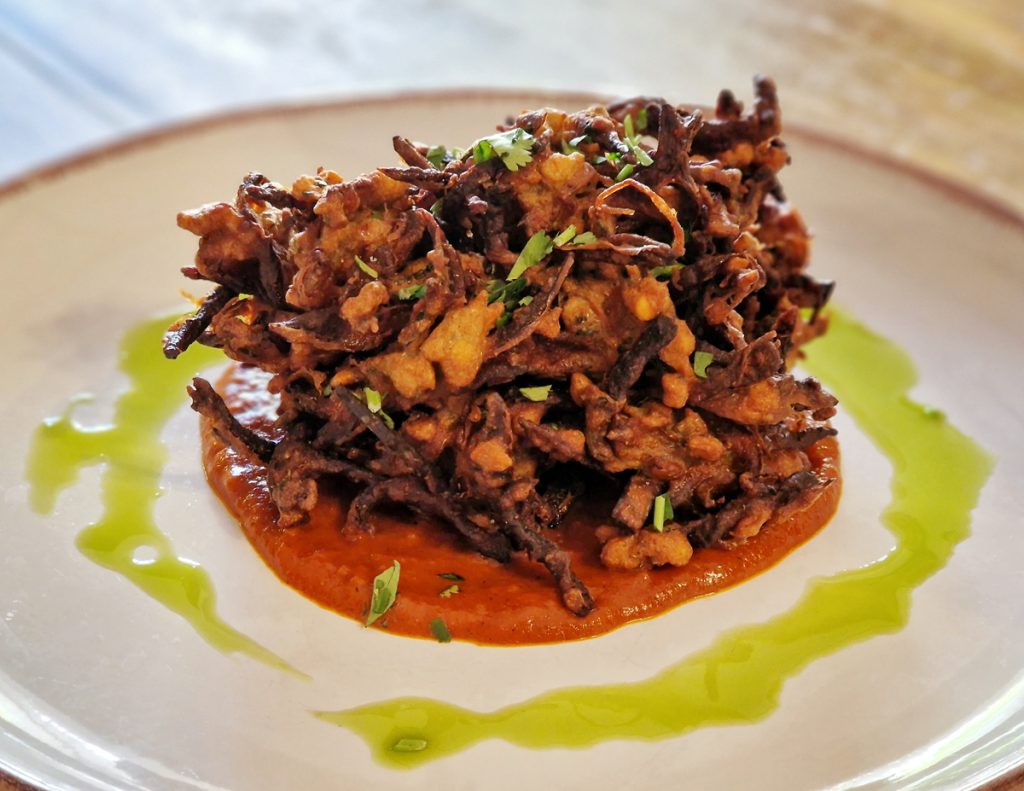 The starters arrived, and Louise's bhaji was like nothing we had ever seen before! On a bed of rich butter curry sauce sat a cloud of crispy onion bhaji. It was light and delicious, full of flavour and a little heat, and all that was missing was a squeeze of lemon. My equally generous portion of cod cheeks was delicious, so crisp and fresh, with pea shoots adding to the summer-fresh flavours. Hidden in the purée were freshly double-podded broad beans and spinach. Both were lovely starters, and they prepared our palettes perfectly for the main course.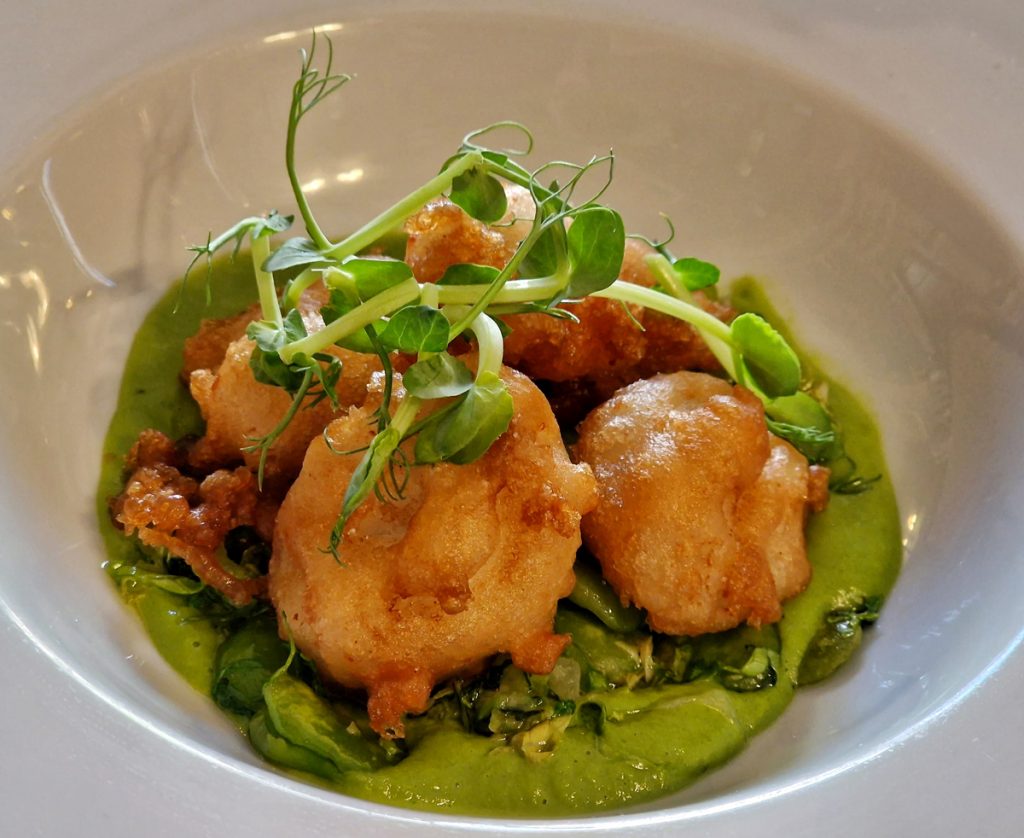 If the cod cheeks just had the edge in the starters, then the duck was the standout dish in the mains. Perfectly cooked, earthy rich with the beetroot and the delicious jus, this was a wonderfully balanced and tasty dish. The stone bass was full of flavour and had perfectly crispy skin. The dish came with the addition of a pea purée; in hindsight, two purées one after the other was not my best menu planning, delicious as they were!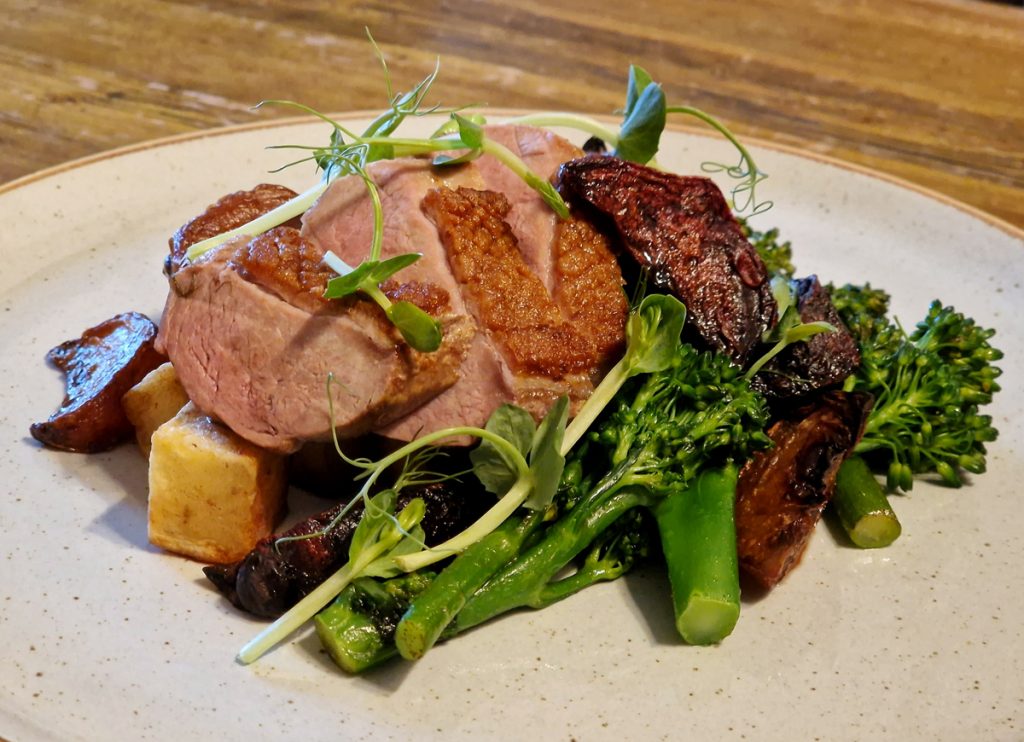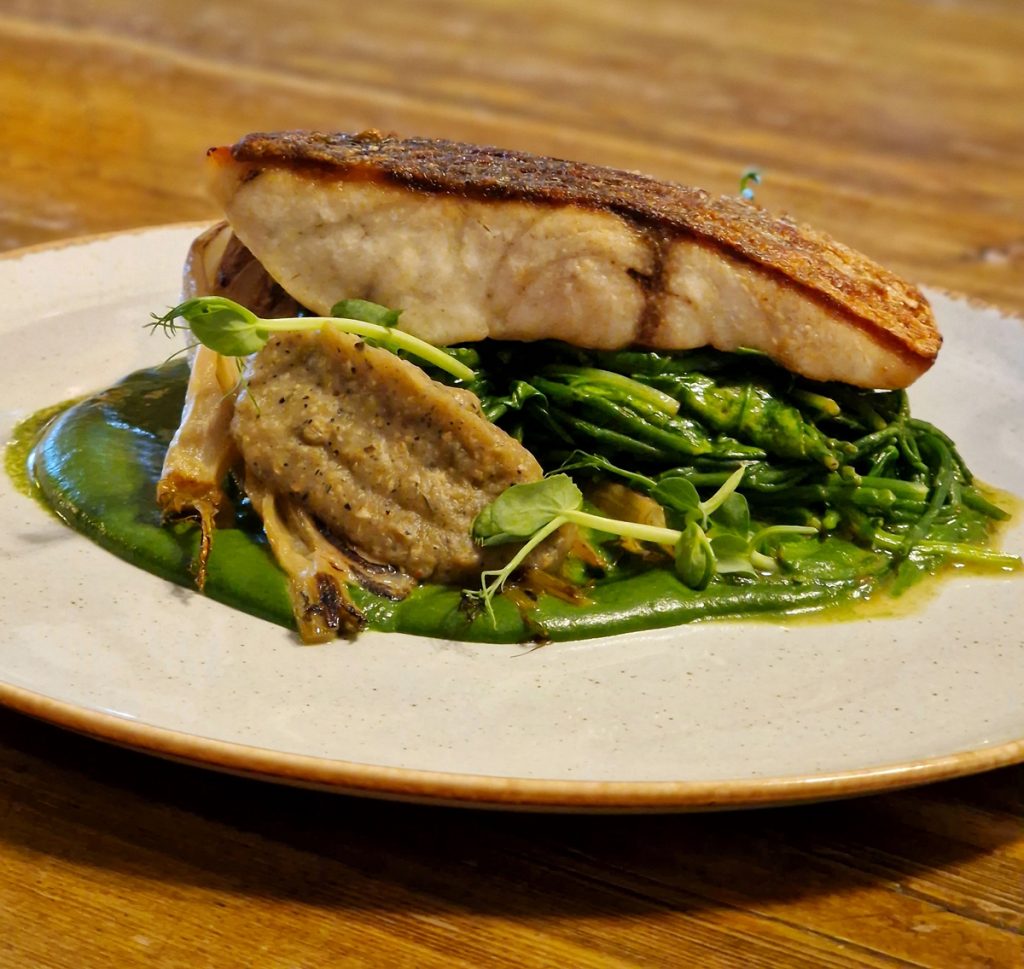 Having had a pause, we dived into the dessert menu to see if anything there took our fancy; silly question – of course it did! Louise went for lemon posset with shortbread, a dessert she can never resist, while I went for sticky toffee pudding, opting to have it with salted caramel ice cream instead of the suggested vanilla. The posset was, Louise declared, one of the best she has had, and the shortbread was the perfect foil against the lemon-tart pud. Meanwhile, the sticky toffee pudding was incredibly generous in both size and sauce, and the salted caramel ice from Lakenham Creamery was a real winner. A draw in the desserts, with both firmly ticking the 'pud box'.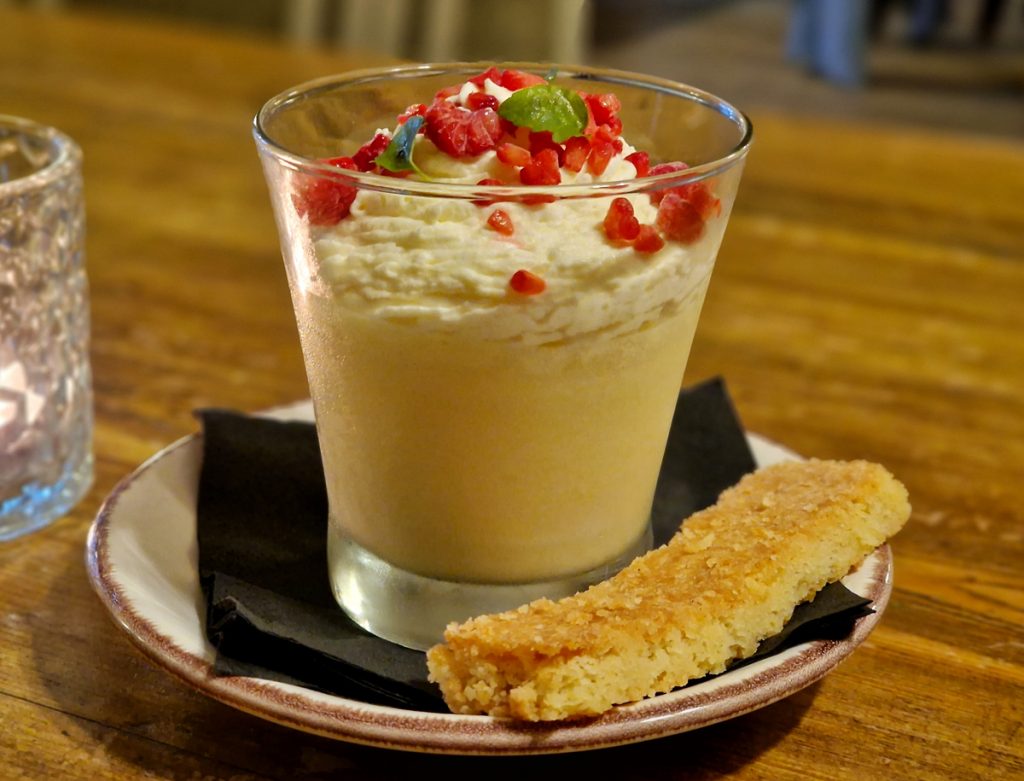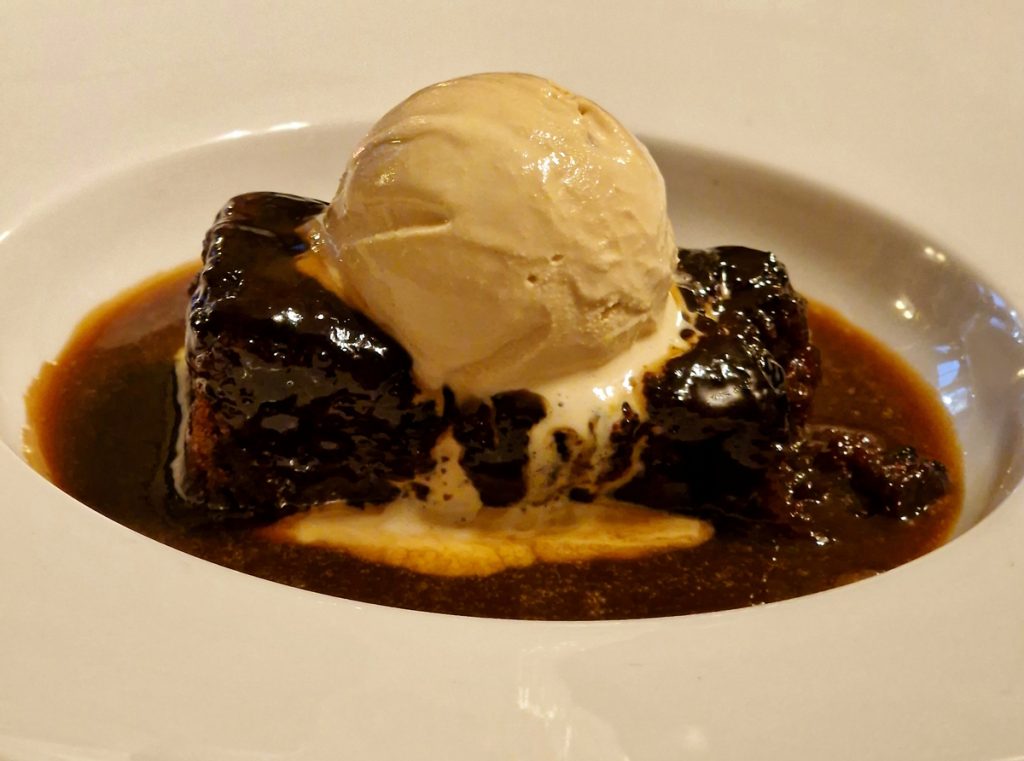 Having said our goodnights, I made my way back to Room 8 and settled down for what would, hopefully, be a good night's sleep. It was. The bed was so comfortable that it felt like sleeping on a cloud, and it was incredibly peaceful, with no noise to disturb me at all. It was with great reluctance that I got up the next morning, and if I could have made that bed fit in my handbag somehow, I would!
It was back in the restaurant for breakfast. You can help yourself to cereals, juice, and the day's papers, and you can also order a fresh fruit salad as wished. There is a choice of full English and vegetarian breakfasts, you can simply have free-range eggs your way on toast. I went for The Swan Full English – beer and treacle back bacon, sausage, beans – in a pot! – tomato, black pudding, flat mushroom, potato rosti, and scrambled egg. It was all very tasty, and again, very generous, and in a nice touch, the butter for the toast came individually wrapped. With toast and hot mint tea, it set me up for the rest of the day nicely.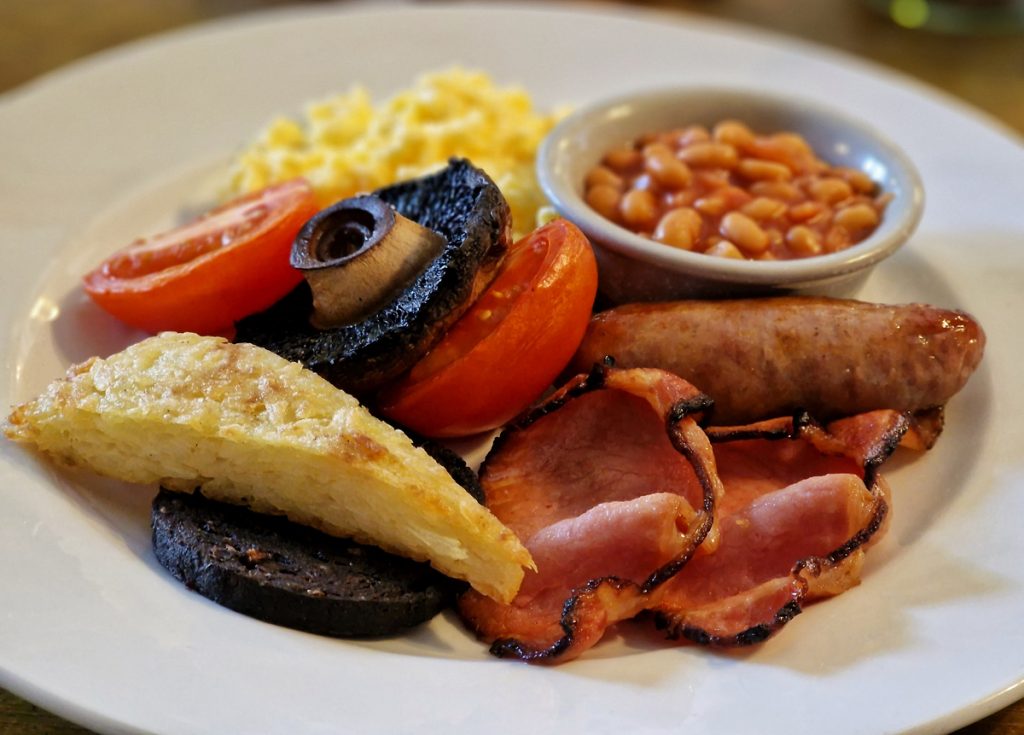 There was time for me to have a leisurely look upstairs in the art gallery, and it was back to my room and time to, somewhat reluctantly, check out.
I always find that visiting The Swan is a great experience, and it is a perfect place for meeting friends for lunch. However, staying there is something else, as you get to enjoy the comfort of the rooms as well as the fresh flavours in the food. The menu is always changing, based on what is in season, and as we move firmly into the late autumn months, The Swan will continue to entice people in with its roaring open fires and fantastic service. Why not make it your new local, and enjoy the expertise from Jason, Kelly, Shel and the rest of the team have to offer.
ALL THE INFO
Rooms start at £90 per room per night, including breakfast.
Restaurant booking is recommended, especially their fantastic Sunday roast.
Find out more at The Swan.
COMING UP AT THE SWAN
Grill night – Friday 30 September
Choose from a selection of meats, fish and vegetables cooked on our chargrill, and add your preferred side and sauce.
 Italian night – Friday 28 October
After a hugely successful Italian night in August, The Swan is offering another chance to enjoy a delicious Italian theme night.
Gin night – Thursday 3 November
Enjoy an evening with Gyre and Gimble spirits, try their amazing range of gins, and potentially an exclusive first taste of their brand new product. Price is £30pp, including drinks and nibbles.