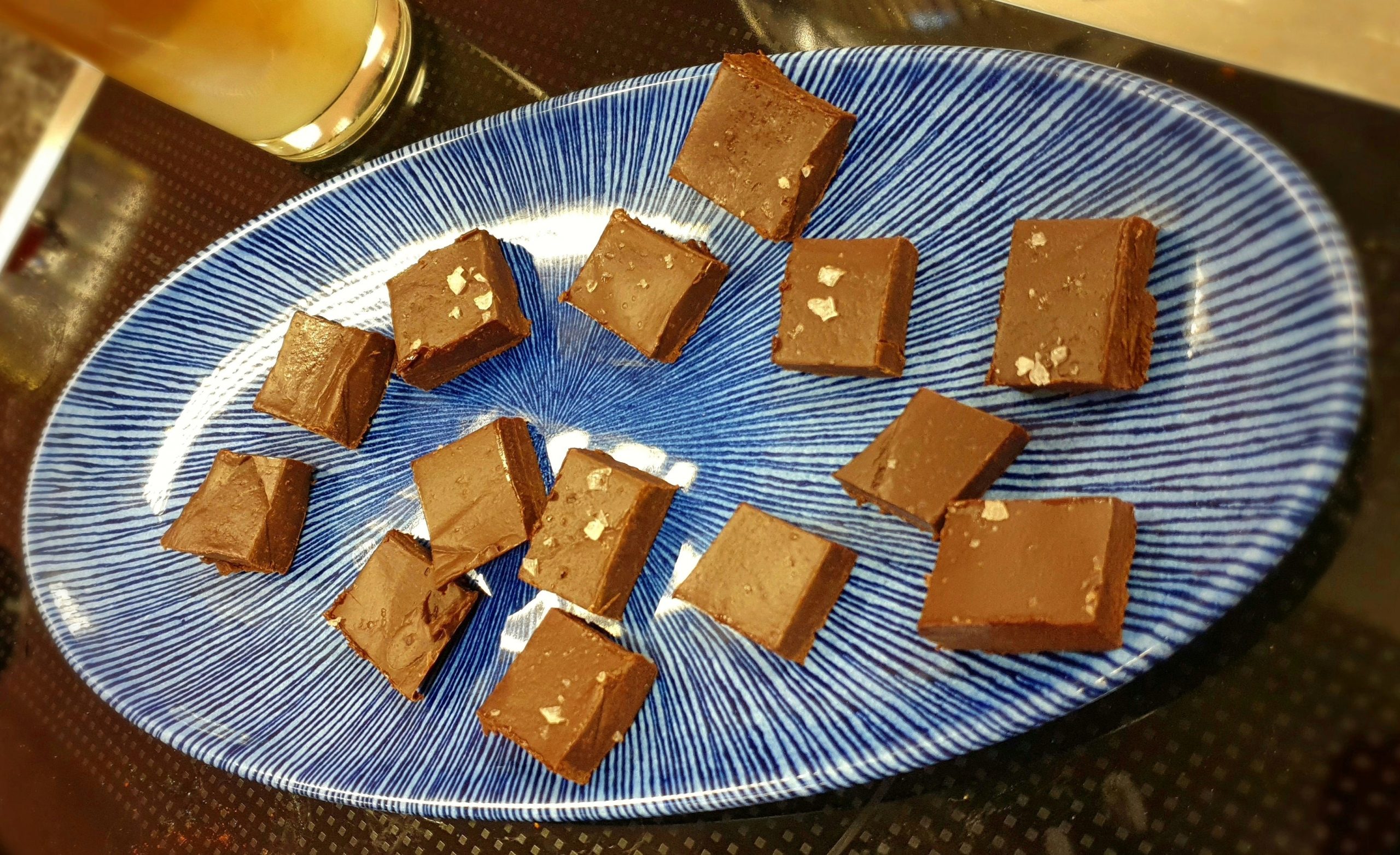 Dark chocolate & sea salt fudge truffles
A quick and easy recipe, my dark chocolate and sea salt fudge truffles are perfect for making with children right now. These also make wonderful gifts – wrapped up in a bag and tied with a ribbon – all ready for when lockdown is over and we can visit our families again.
INGREDIENTS
One tin condensed milk
340g good quality dark chocolate – I use Callebaut
A dash of vanilla extract
Maldon sea salt
Extra flavours as desired
METHOD
Line a deep baking tin with parchment paper – it needs to be at least one inch deep and, ideally, rectangular in shape.
Empty the condensed milk and chocolate into a microwavable bowl.
Cook on high for one minute – and then allow to sit for one minute.
Remove from the microwave and stir to combine until the chocolate has melted. If needed, return to the microwave on 30 second blasts until all the chocolate has melted.
Stir in the vanilla extract, and a pinch of salt to taste.
Pour into the lined baking tin, sprinkle more salt on top and put into the fridge to set.
Once chilled, lift the parchment out of the baking tin and cut the fudge truffles as required. Enjoy!
NOTES
Have a play with flavours – and don't feel that you have to use sea salt if you are worried about giving that to your children.
I often add ground spices to this delicious treat – freshly ground cardamom works well, as would ground fennel.
I sometimes sprinkle cacao nibs on top for an extra bit of bit.
As with all cooking, go with your favourite flavours, and enjoy it!