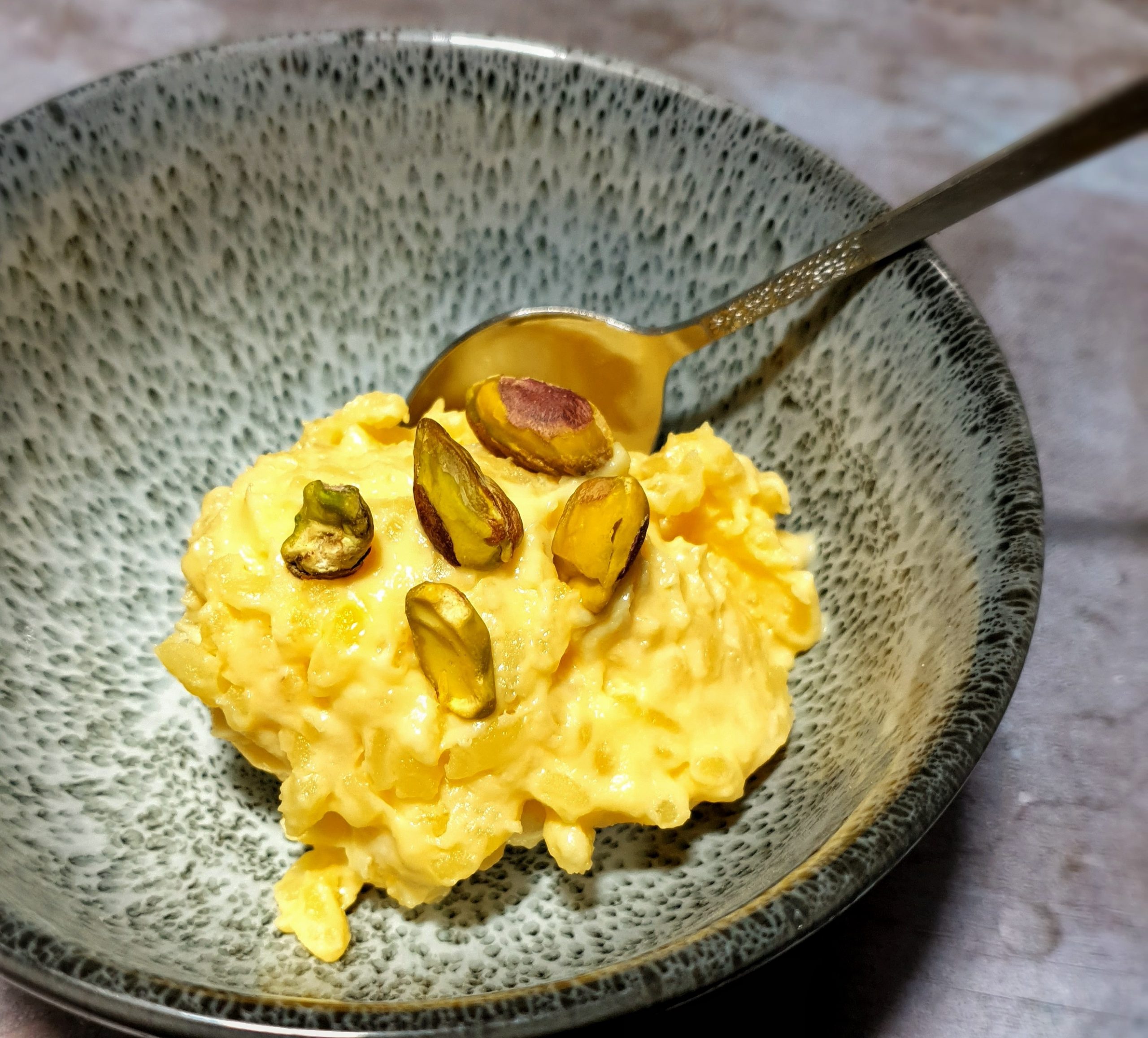 Old Hall Farm Norfolk Saffron creamy rice pudding
Old Hall Farm in Woodton isn't just about their rare breed pork and beef – their raw Jersey cream and milk can be used in many ways and I have made the perfect dish for the change in the weather right now – a rice pudding. I think we all have those memories of school rice pudding with a spoonful of jam in the middle and, having fallen out of love with it, I now rate a chilled rice pudding as one of my ultimate desserts. Part of the beauty of the milk from Old Hall Farm is that several of the cows have the A2 protein, meaning my slightly lactose-intolerant tum can enjoy homemade ice creams, custards, béchamel sauces, and other delights – as well as a warming latte in their café.
INGREDIENTS (SERVES 4 + LEFTOVERS)
600ml Old Hall Farm raw Jersey whole milk
200ml Old Hall Farm raw Jersey double cream
100g pudding rice
1 tsp vanilla extract
75g caster sugar
1 pinch Norfolk saffron
Zest ½ lemon  
To serve – extra cream if wished Pistachios or other nuts
First, combine the milk, cream, rice, vanilla, and sugar in a heavy-based saucepan and gently bring to the boil, stirring continuously.
Once the mixture is bubbling, turn the heat down and simmer for 45 minutes stirring every few minutes or so to stop the rice sticking.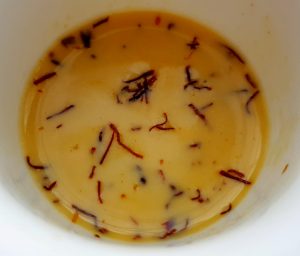 While doing this, put the saffron in a small cup and take a couple of tablespoons of the hot milk and carefully pour over the saffron. Allow to steep for a few minutes – this ensures that the colour and flavour is evenly distributed throughout the dish. Once the saffron milk is golden, add to the main pot and stir. At this point, add the zest of half a lemon.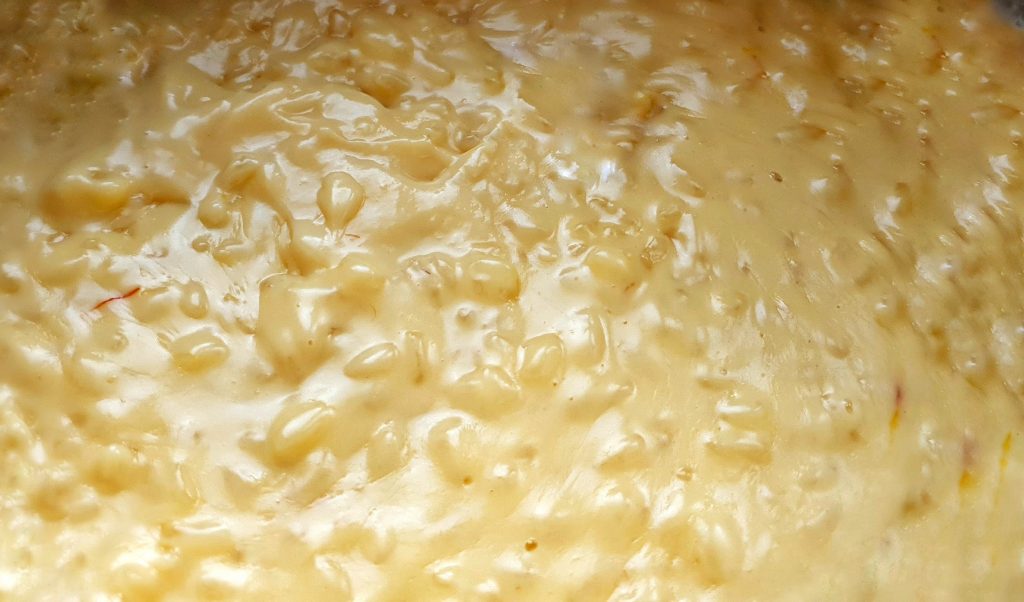 Once the rice is just tender, put a layer of cling film directly on to the surface of the rice pudding and allow to cool. When you are ready to serve, spoon on to a bowl, and add some extra cream if preferred to loosen the pudding. Sprinkle over some nuts and enjoy.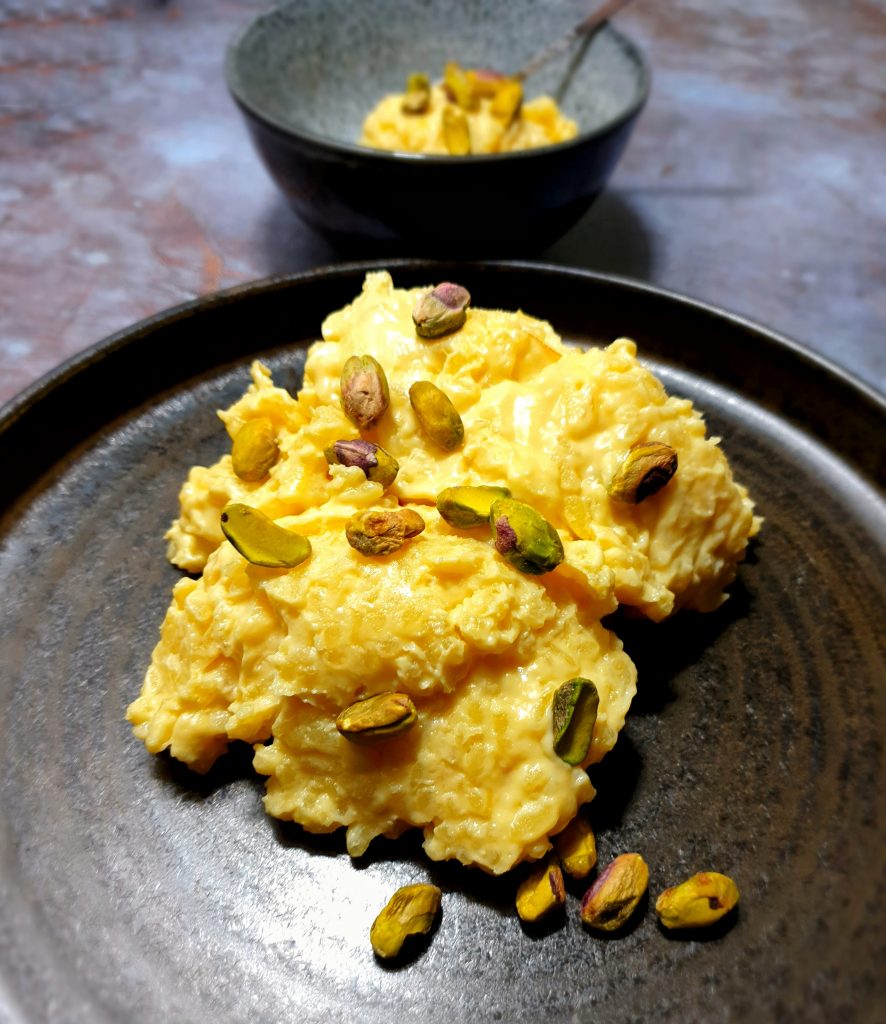 If preferred, you can serve this pudding warm.